2021 toyota yaris cross electrically bolstered into compact SUV hybrid
in their aim to launch six electric models between 2020 and 2025, toyota unveils the enlarged and electrically-infused yaris cross compact SUV. despite its increased size, though, the car is said to blend the agile expertize of its smaller original with the functionality and practicality of an SUV. the new design details a raised ride height, higher driving position and also an all-new intelligent all-wheel drive system.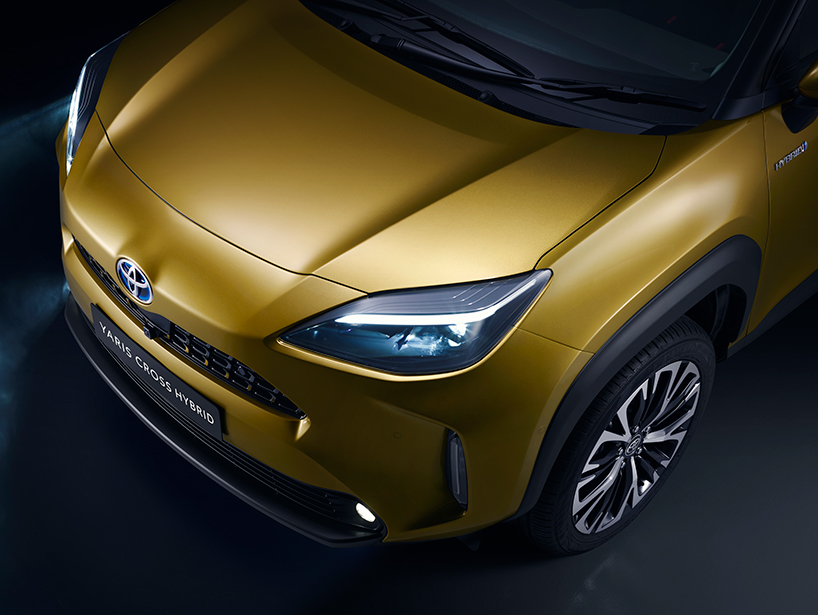 dazzling with a two-tone gold and black colorway, the toyota yaris cross's design reveals a smooth sculpted body that is defined by long yet strong lines. notable examples run along the flanks of the car, from its headlights to wing mirrors, around the wheel arches, and as a belt between its door handles. this all sits on the same 2,560mm wheelbase as the original hatchback, but has a ground clearance that is 30mm higher and 240mm longer overall.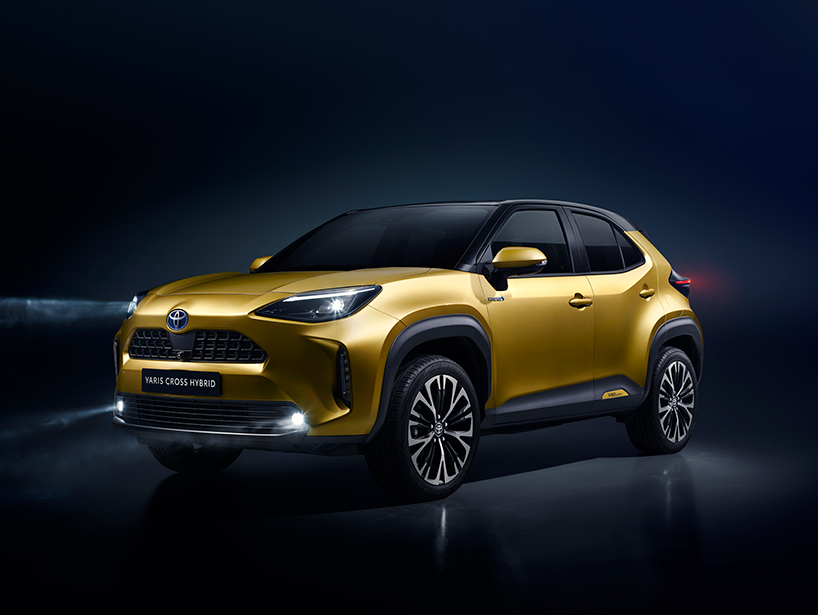 with its larger size, the SUV cross-over offers a more spacious interior. the darken design prominently features a large touchscreen atop its dashboard. the cabin architecture is then highlighted the deep, bright blue lights. towards the rear, the back seats comprise a split-folding bench and a foldable boot floor. furthermore, there is a 'flex belt's system that keeps luggage securely in place.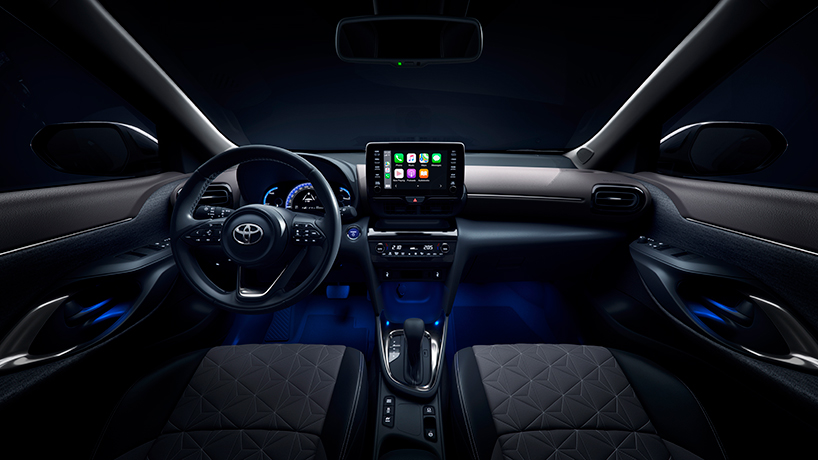 the car uses the same chassis but also the same global architecture platform – their new modular unibody – as the original yaris hatchback. this ensures the SUV enhances a high level of body rigidity and a well-balanced chassis overall, which, in turn, delivers a responsive, agile movement. its all-wheel drive system provides extra stability and traction for everyday journeys but also in poor conditions and on low-grip surfaces. the design is powered by toyota's fourth generation self-driving hybrid electric system, with an output of 114 bhp.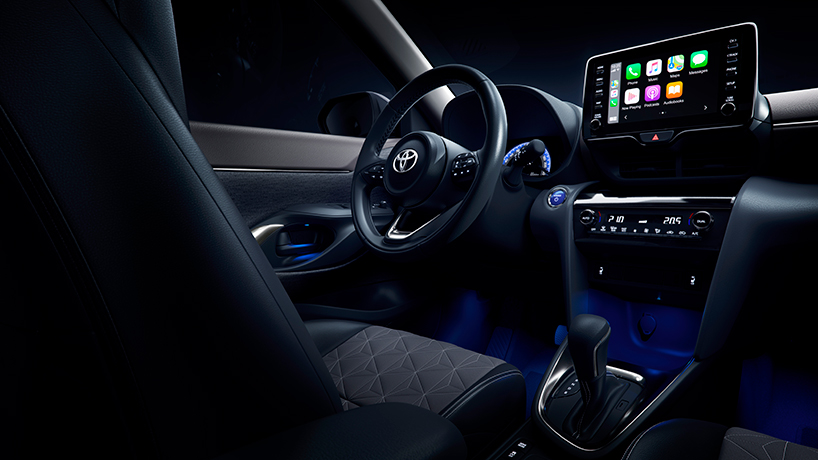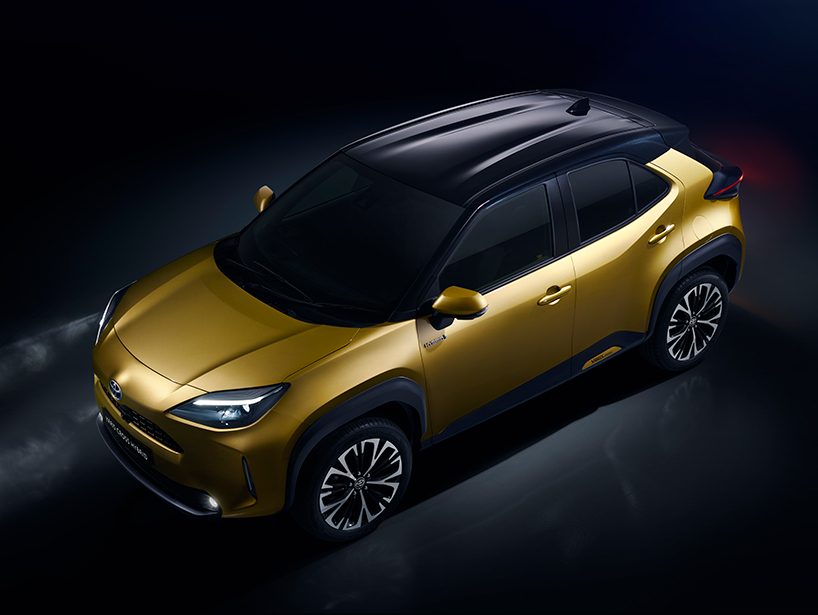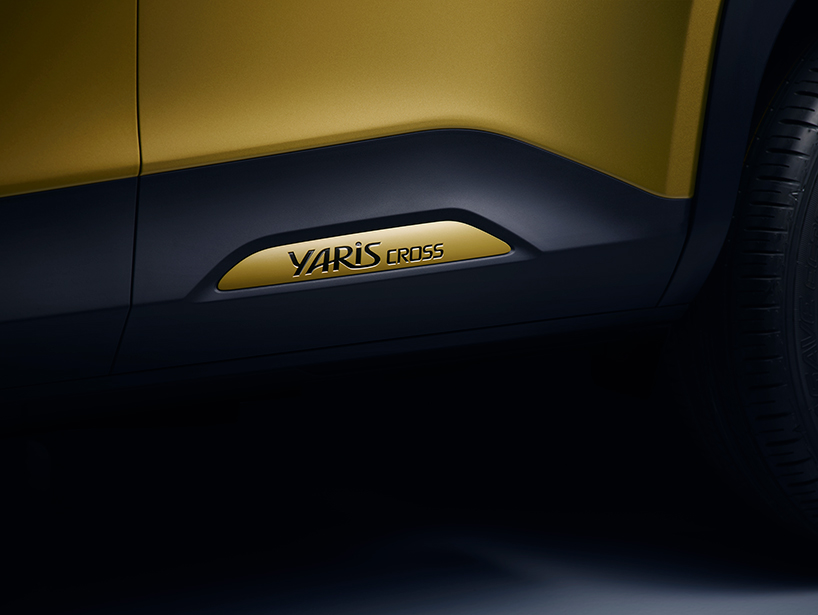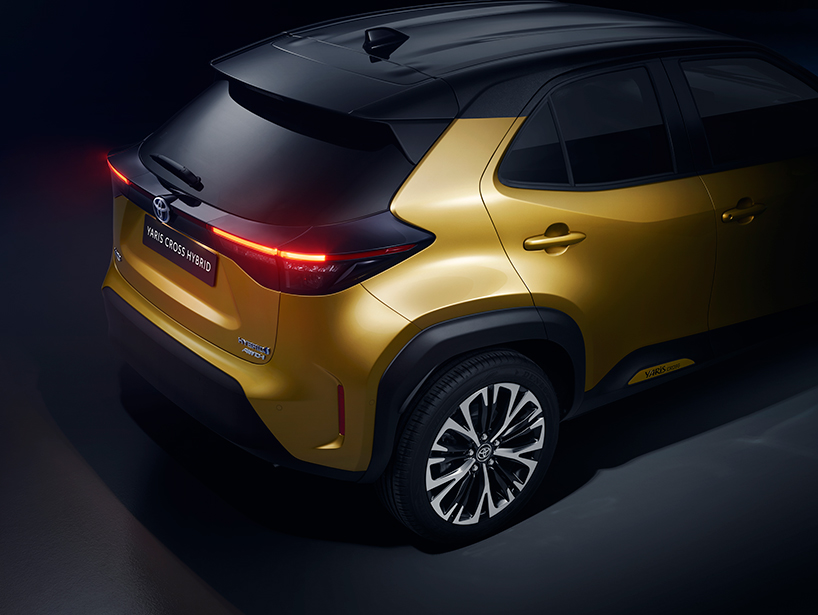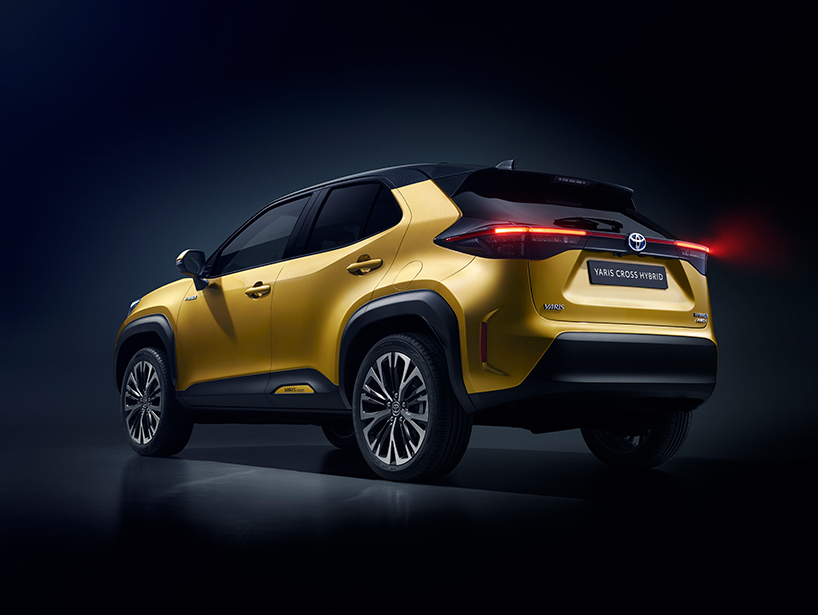 product info:
manufacturer: toyota
model: yaris cross
production: 2021