3XN's sculptural 'cube berlin' building photographed by felix loechner
architectural photographer felix loechner has shared his images of the recently completed 'cube berlin' designed by 3XN. boasting a prominent position overlooking the river on berlin's washington platz, the new sculptural building provides a variety of dynamic office spaces and street level dining.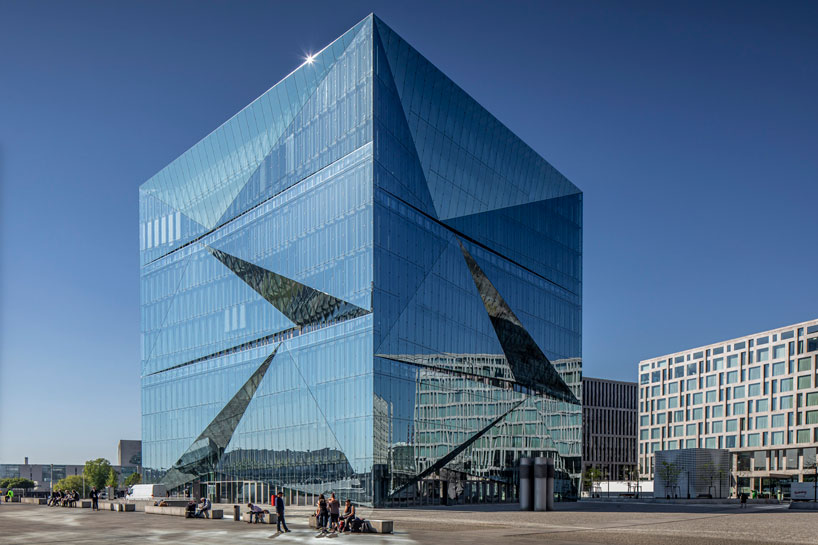 all images ©  felix loechner architekturfotografie
envisioned by 3XN as 'a workplace of the future', cube berlin takes leave from traditional office design to cater for contemporary work trends. with multi-tenant occupancy, the program includes activity-based work stations and shared facilities. the building is also designed to be 'one of the smartest buildings in europe' thanks to the detailed consideration and optimization of user occupancy, including factors such as indoor climate control and energy supply.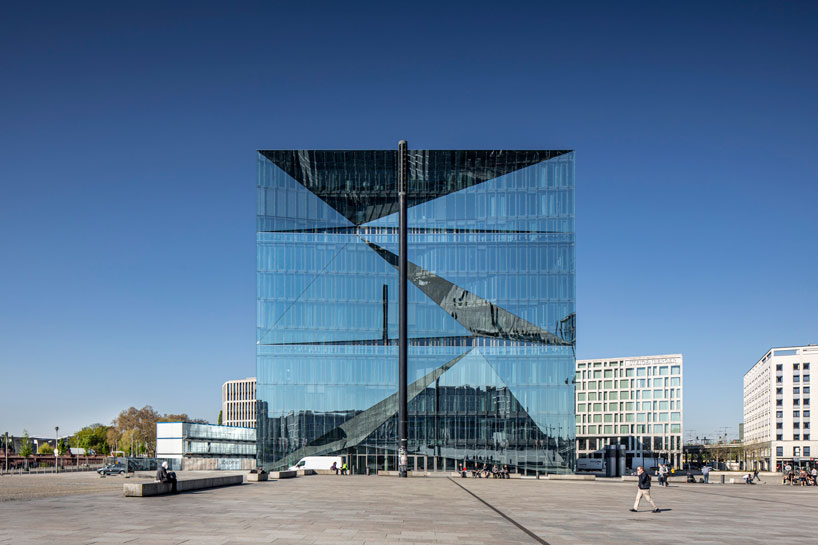 felix loechner's photo series zooms in on the distinct exterior of cube berlin. with its important position the elevational treatment of the building is designed to make it stand as a centerpiece of washington platz. the glazed façades appear to pull inwards at certain points, resulting in abstract and broken reflections of the surrounding buildings.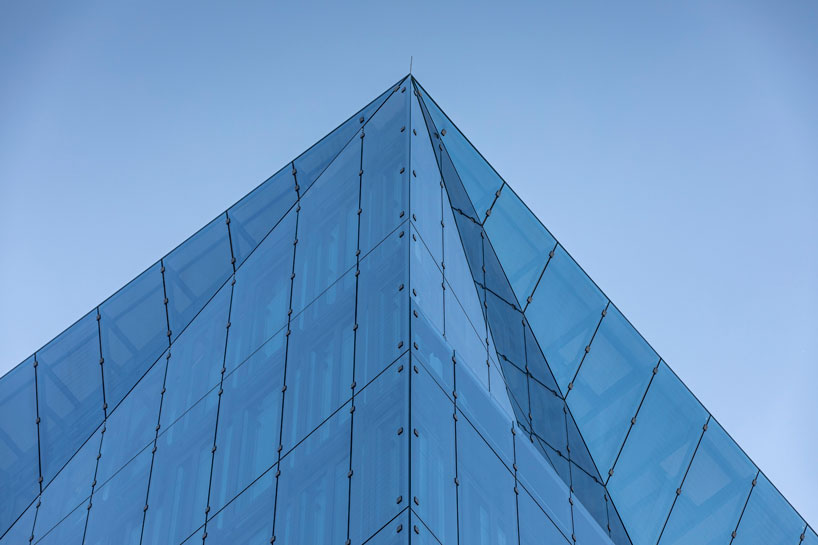 other than creating a dynamic and sculptural architecture, the triangular pattern of the glazed façades also afford spaces for users to break-out into. the ventilated double skin structure is also designed to consider energy consumption and indoor quality as it provides an abundance of daylight and natural ventilation while also protecting against solar heat gains.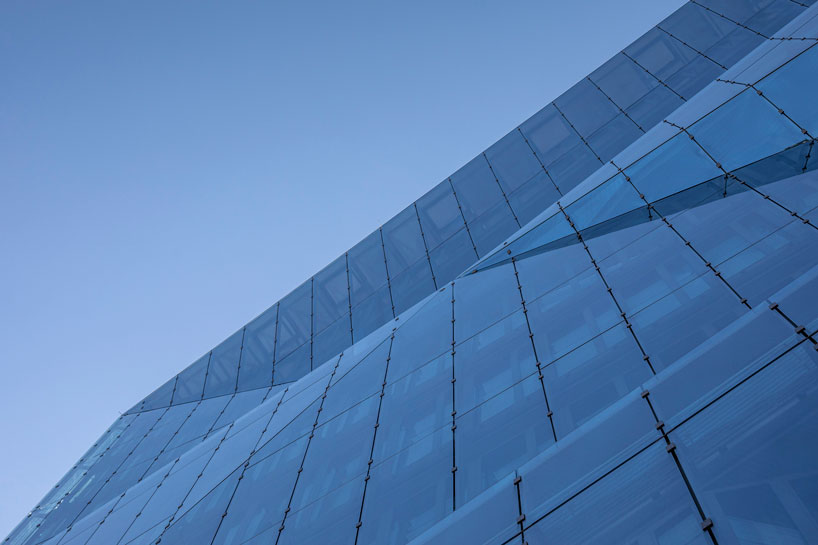 you can see more photography series by felix loechner on designboom here, including david chipperfield's james simon galerie in berlin.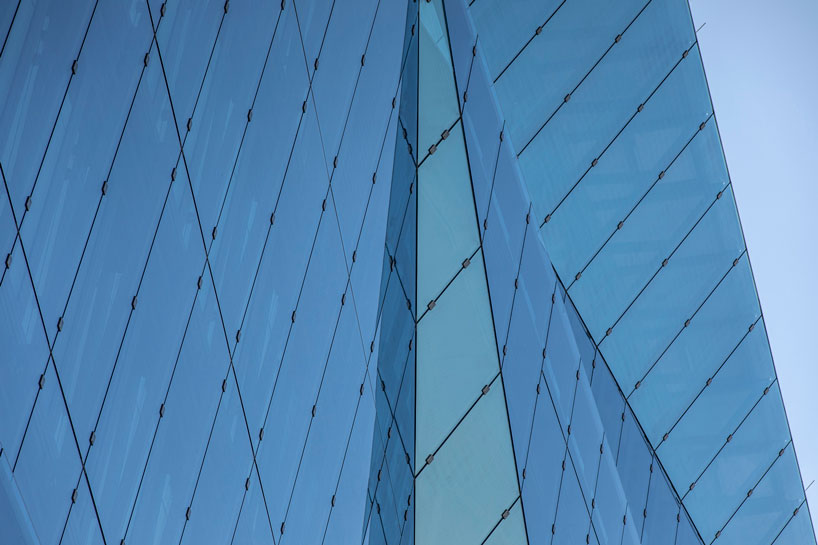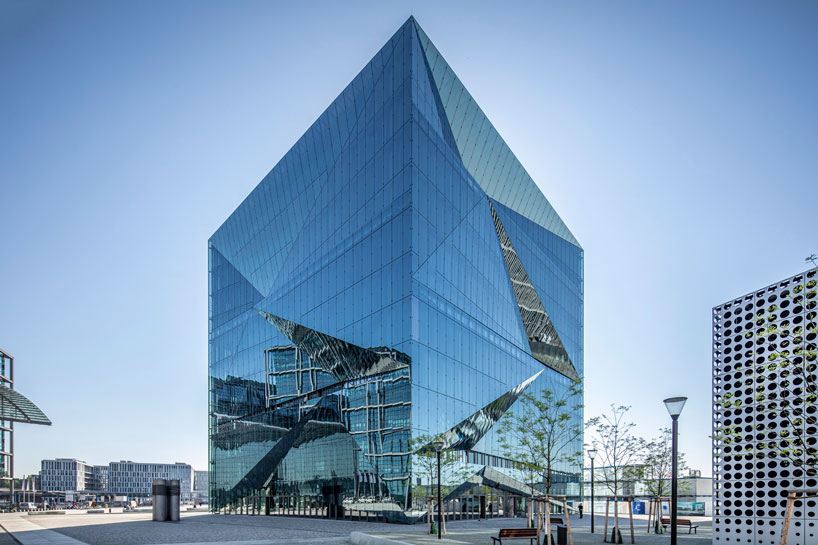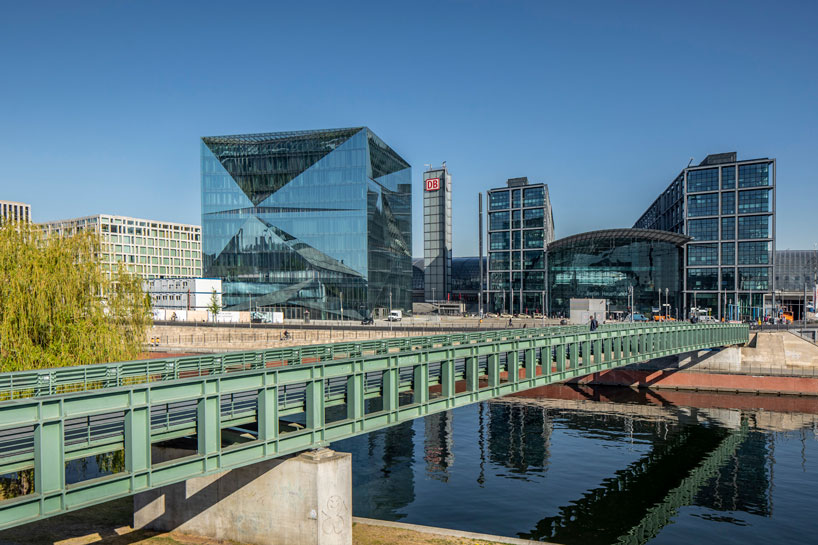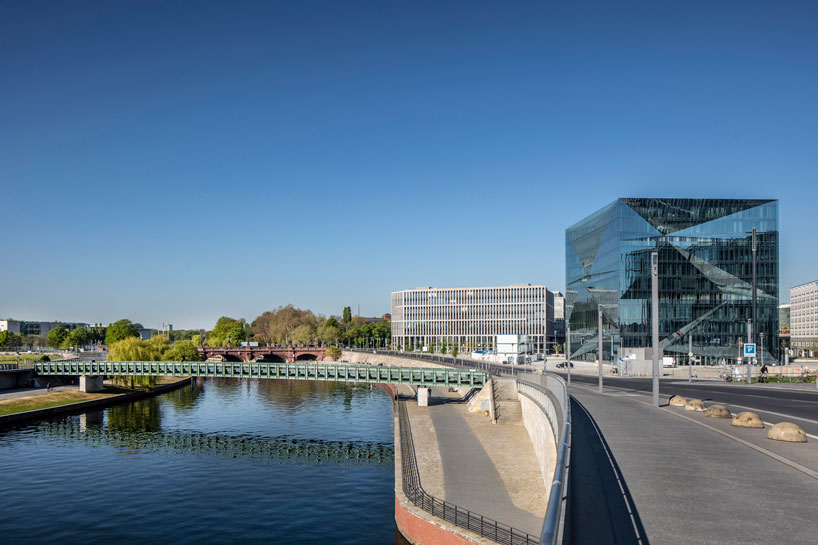 project info:
project name: cube berlin
location: washington platz, berlin, germany
program: office and street level dining
design: 3XN
client: CA immo deutschland
size: 209,896.25 ft2 (19,500 m2)
collaborators: architect souterrain: maedebach & redeleit architekten, berlin; structural engineers: remmel + sattler ingenieurgesellschaft, frankfurt/berlin; façade engineering: DS-plan, stuttgart; façade maintenance consultant: TAW weisse, hamburg; digitalisation: CA immo, thing-it and drees & sommer; fire engineering: hhpberlin, berlin; M&E engineers: DS-plan, berlin, frankfurt
status: completed february 2020
photography: felix loechner architekturfotografie