a conversation with SO — IL founders at their brooklyn studio
brooklyn-based architecture firm SO — IL continues to develop its multifaceted collection of international projects. since designboom's 2012 visit to the team's DUMBO office, the studio has expanded and completed a collection of projects worldwide at a range of scales — from museums and urban interventions, to soft installations and performance ensemble costuming. the founders, jing liu and florian idenburg, discuss their connection with their recent body of ongoing work throughout the studio's expansion, along with their connections with the regions on which these far-reaching works are sited. the team is currently working on such projects as a housing development in mexico, a cultural center in france, and a furniture series of sculptural metal framing.
designboom sat down with  SO — IL founders jing liu and florian idenburg during a visit to their brooklyn studio in time for the march opening of their 'boro textiles: sustainable aesthetics' exhibition.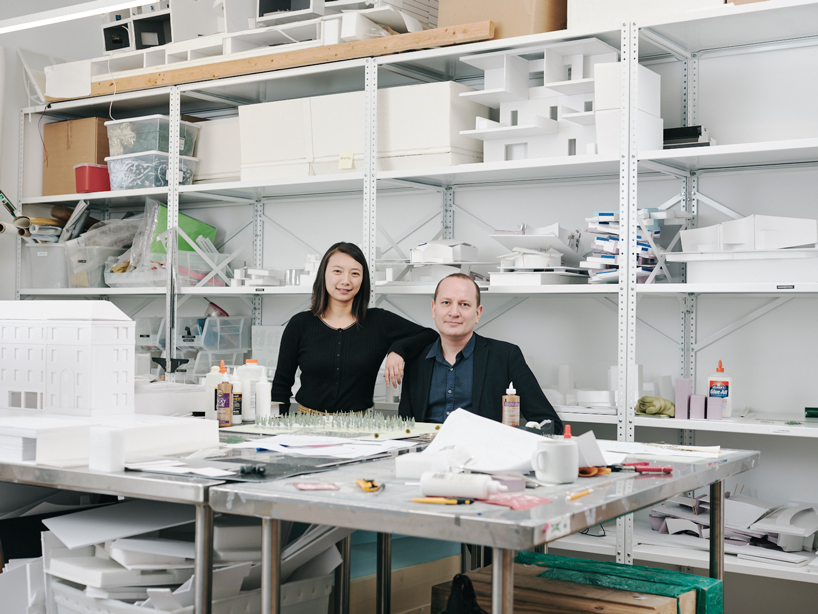 image by vincent tullo
designboom (DB):since designboom visited SO — IL in 2012, how has your practice evolved? have there been any noteworthy developments?
florian idenburg (FI): we moved! as we grew, the office got too tight in DUMBO. we got a little more involved in larger-scale, landscape and master planning work. at the same time, we've been working on smaller scale objects and furniture. rather than spending all of our energy on a single thing, the studio has become much broader. I think what has stayed is that our practice is still very international. luckily we have some more work nearby, around the corner in brooklyn.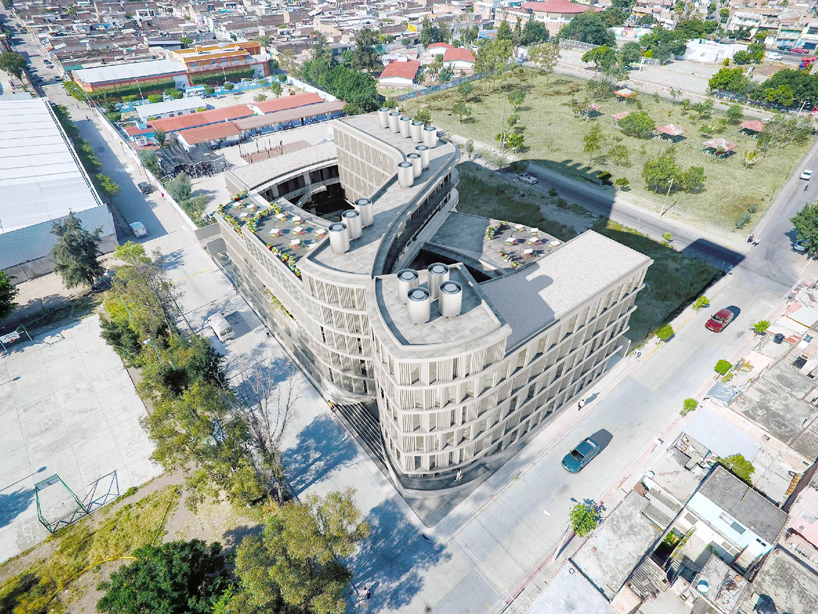 las americas, prototypical housing development for the mexican city of león
image courtesy of SO — IL
DB:with such a growing studio, are there still projects on which you have a very direct connection?
FI: I think we work on everything quite directly, though at the same time there are people who have been with us for longer periods of time, so at some point they know how to do things. I don't think we want to grow beyond the scale where we don't know what is going on.
JL: I think what's exciting, indeed, is that we do this quarterly review of what we're working on. every quarter we think: 'we've accomplished a lot!'
FI: but at the same time we still remain having the same goals.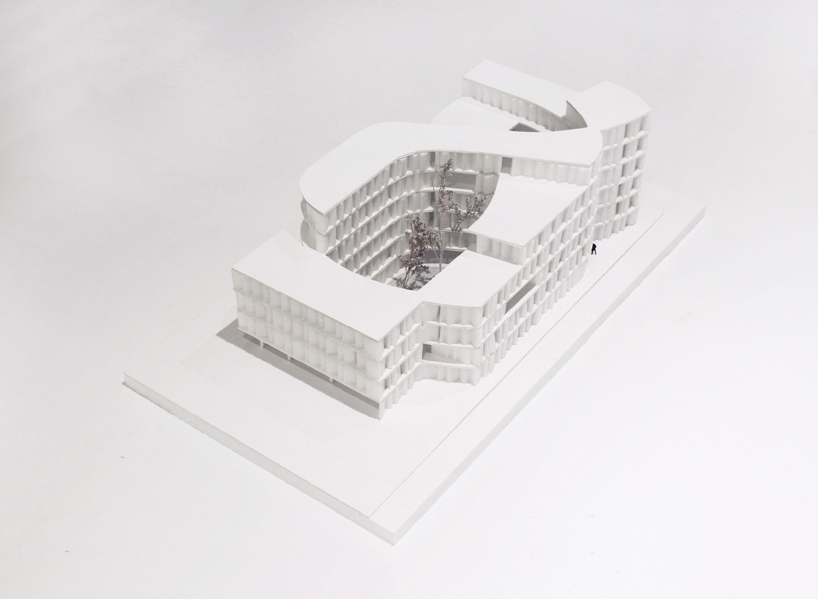 las americas, physical model
image courtesy of SO — IL
JL: what's exciting is that we have a collection of very different scaled projects and some projects — like boro — take three or four months. it's very quick. you have a lot of direct connection with the project, talking with fabricators about details, trims — then there are other projects that are massive plans at an urban scale that will take ten years.
FI: one project, artpark in upstate new york, won't be built until 2030 — it's a ten year plan, and it's only strategy. now we need to raise $180 million to realize this, so this is what you have to do before you can actually start building anything. a lot of research and analysis. what is interesting in that sense is that you're getting involved earlier in the process on a level where larger decisions are being made, and you can imagine this is very different from making an exhibition.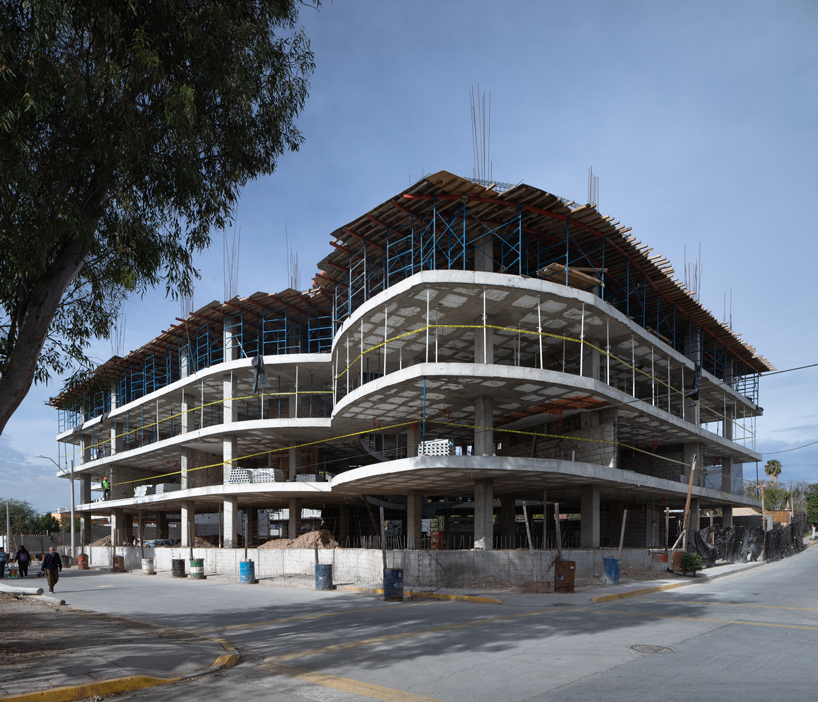 las americas, under construction
image courtesy of SO — IL
JL: what we have also realized is that, rather than looking at it as the scale of the project, it's almost at which point in time you come into the project. at some point during this project, it will become very defined — smaller parts have to be realized at building scale. then when a building is done, they still need to continue to activate it with installations and other things. in a way — rather than focusing on one scale, or one type — it's more that we have expanded the duration of the timeline of the building process.
FI: what is nice is that we don't have to necessarily pursue every job anymore but sometimes, people just walk through the door and ask to work with us — that's a big relief.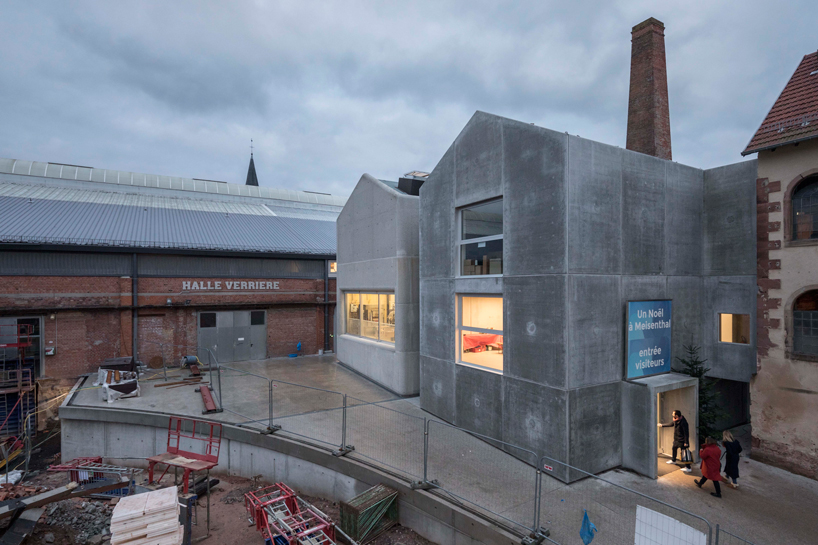 site verrier, cultural center in meisenthal, france | under construction
image by laurian ghinitoiu
DB:with international projects, before getting started, what do you investigate when you travel to visit the site?
JL: the people!
FI: we research who are we going to be working with. it easily takes three or four years. luckily we are well traveled and not afraid to meet new people and we are very used to collaborative and complex projects. we're building now a project in mexico — which is super fun — but we have not yet been that deep into the social housing realities of mexico. we meet fantastic people. in general we are not afraid to go somewhere but we can not travel anymore, [referencing COVID-19] so now we're stuck here.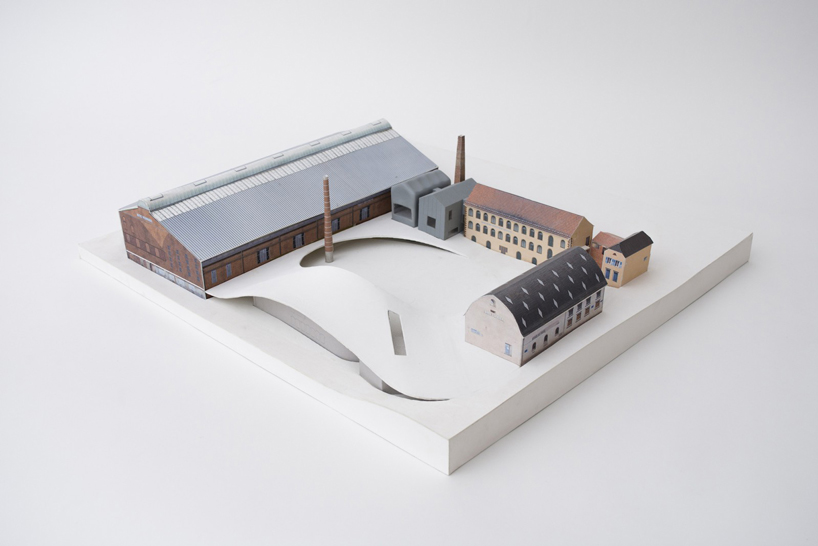 site verrier, physical model | under constuction
image courtesy of SO — IL
DB:what are you and the team at SO — IL most optimistic about going forward?
JL: we've been talking about this ubiquitous term 'sustainability' for a long time. I feel that in the last two or three years, it's becoming much more articulated and there's more reflection on what that means. obviously the 'recycle/reuse' is an approach while 'retreat' is another approach. technical solutions are another. obviously the climate issue is not something that can be solved with just a singular approach, but at least within the field of architecture that has become a much more diverse conversation — a very productive reflection of what that means and what can we do in our own ways. as architects, there are only so many ways you can be effective in that conversation and I think that is becoming much more specific, which is good.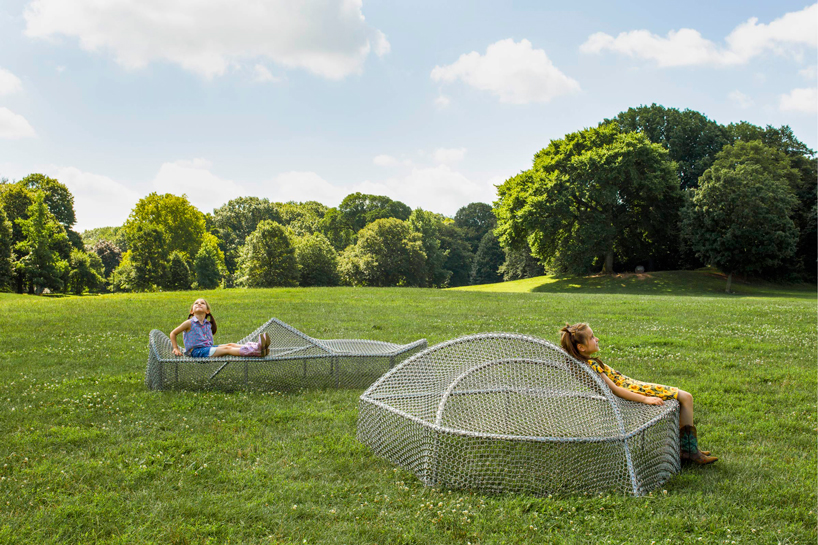 frame series, frame 01 + frame 02 | in progress
image by dan kukla
FI: we are also involved in trying to find a way to rid the construction world of involuntary labor practices. trying to follow where everything comes from and making sure of the sourcing. now there is much more knowledge and the ability to track what you actually put together. I think there are a lot of super exciting things there because that will radically change the way we assemble things and the way we occupy the buildings we're designing.
JL: I think that will soon pick up a lot more momentum in a good way.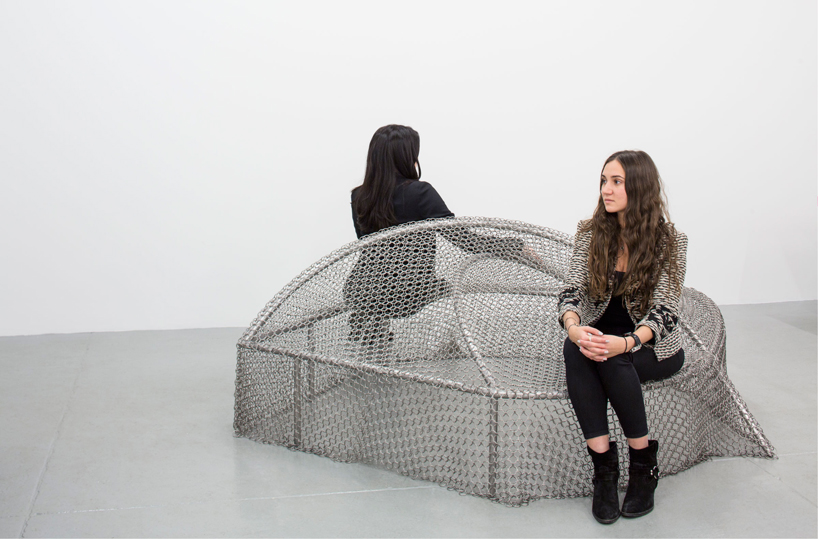 frame series, frame 01 at friedman benda gallery, new york
image by dan kukla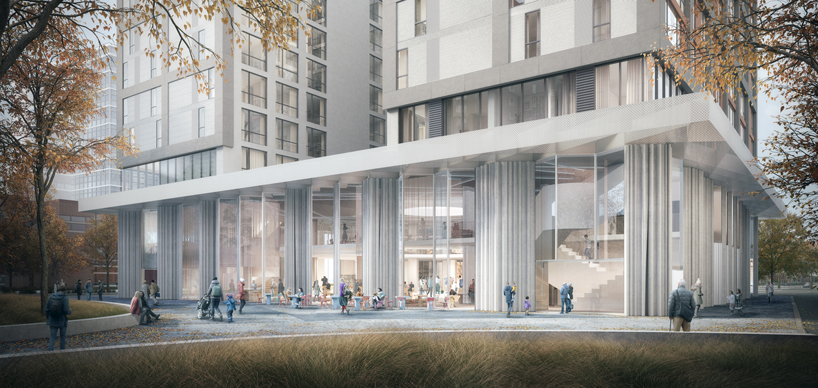 cleveland public library | in design
image courtesy of SO — IL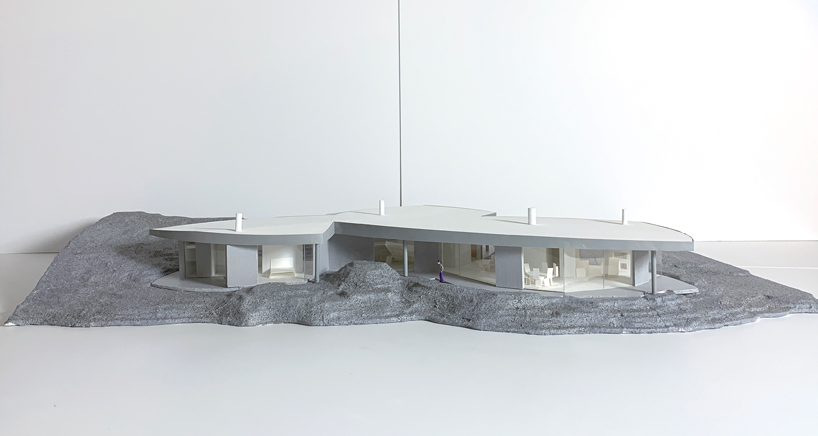 house in millbrook, physical model at SO — IL brooklyn studio | in design
image courtesy of SO — IL