adidas stan smith classics cut heels in casual mule slip-on makeover
the mule movement – wearing backless shoe designs – shows no signs of slipping off trend with the launch of the adidas stan smith mule slip-ons. born in the world of tennis in the 1970s, the familiar lines of the classic design have now been fashioned into a backless version. all you need to do is slip the casual mules on and go; an even easier method as we slowly step back into the world after the COVID-19 lockdown.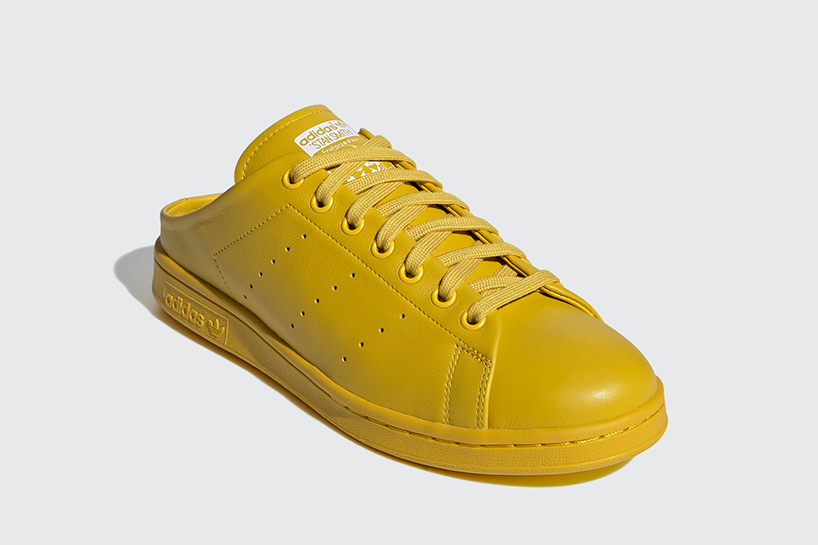 the tribe yellow color option
all images courtesy of addidas
the adidas stan smith mule shoes retain the clean court style and main construction of the classic – even the redundant laces are still there. its leather upper body with the perforated 'three stripes' recedes to its heel-less rear. the makeover is then complete with three striking color options: a decorative 'tech indigo'; a vibrant 'tribe yellow'; and the classic 'cloud white'.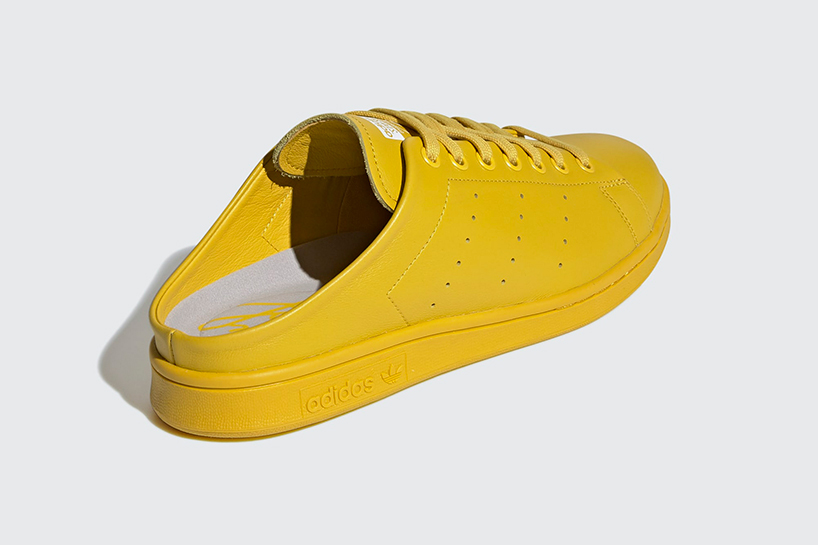 the makeover continues the trend of backless mule shoe designs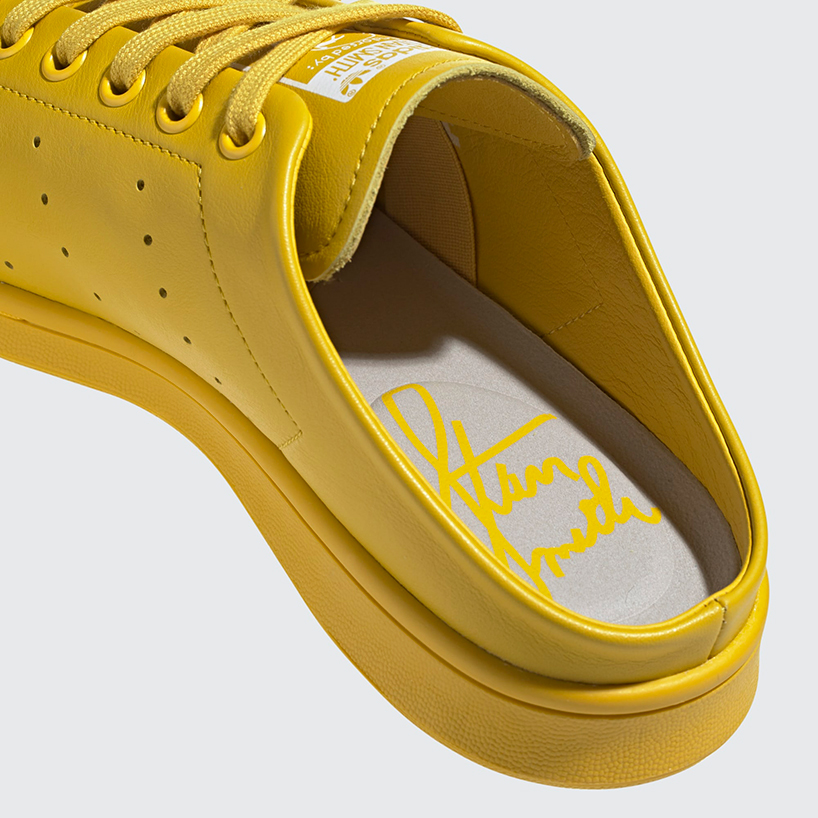 its familiar form remains but its heel has been cut off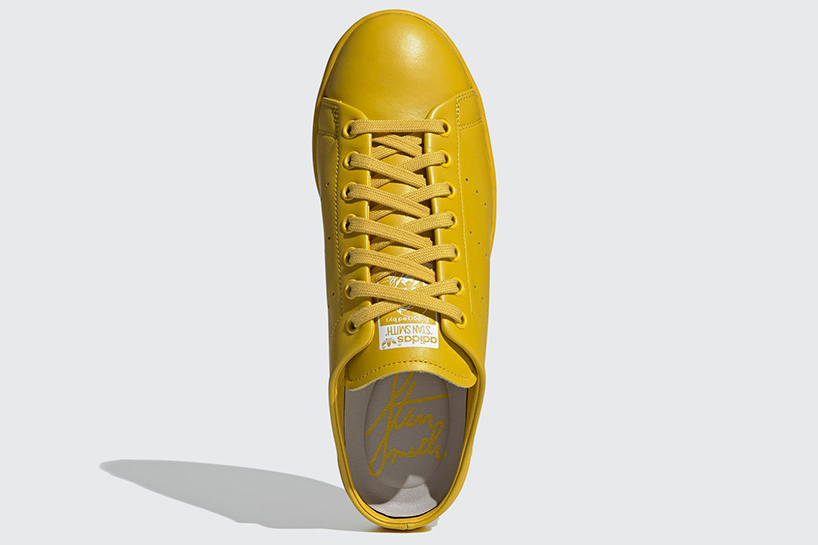 despite being a slip-on, the original's laces remain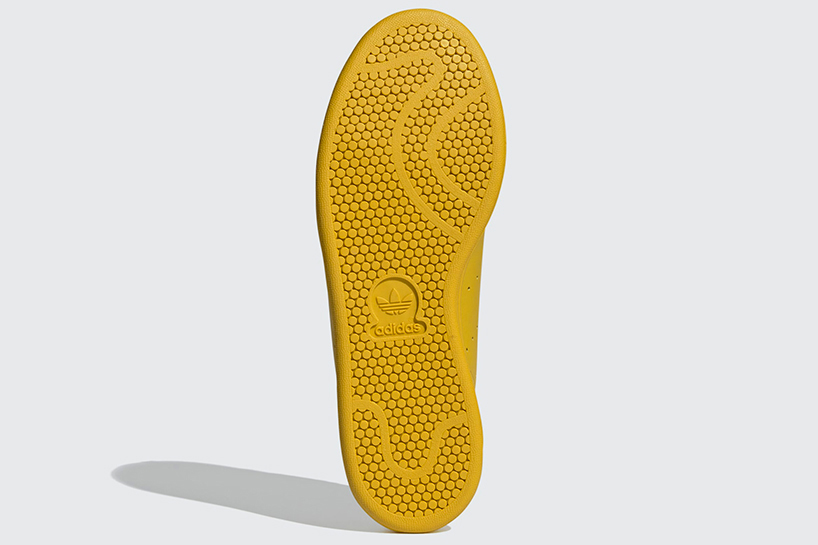 the original design was born on the tennis court in the 1970s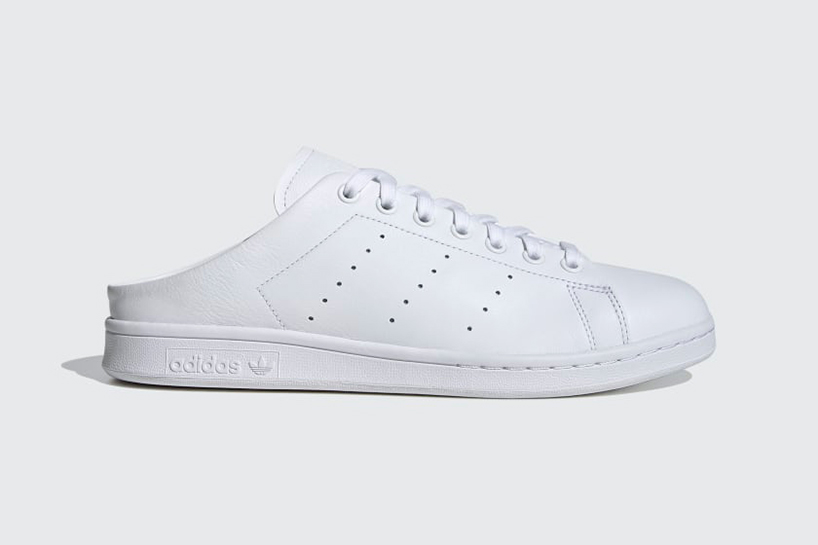 the cloud white color option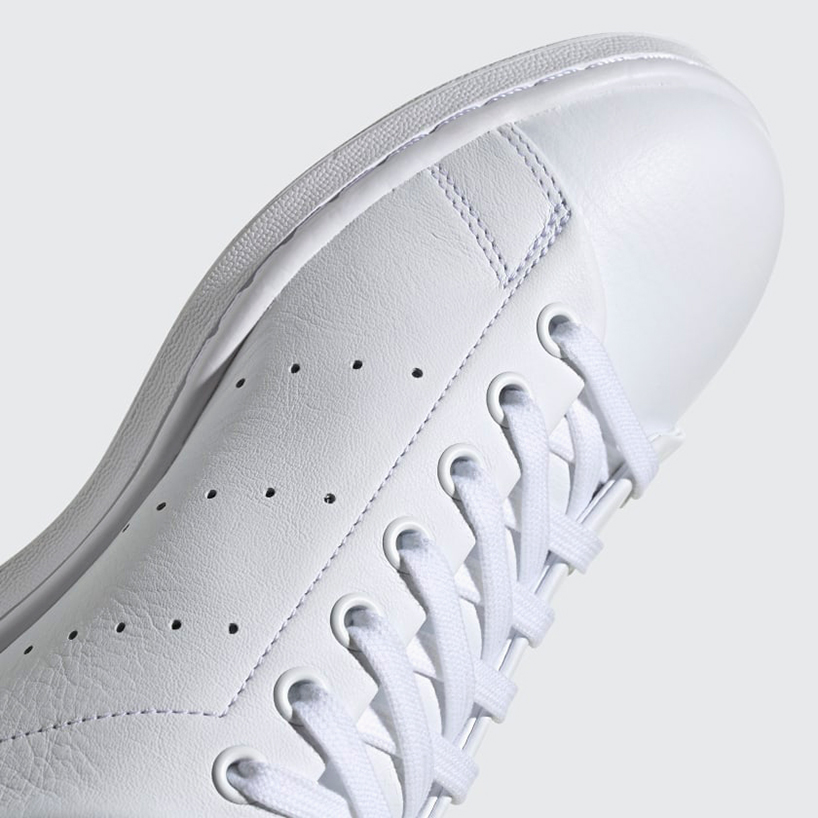 its upper body is still made from leather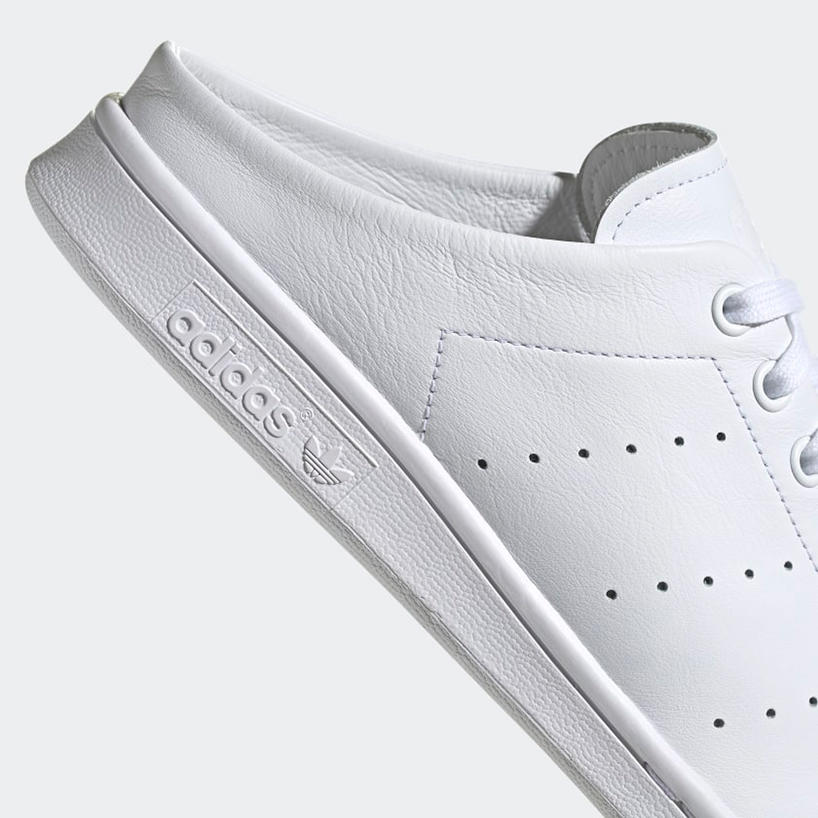 slip on and go in this classic white color edition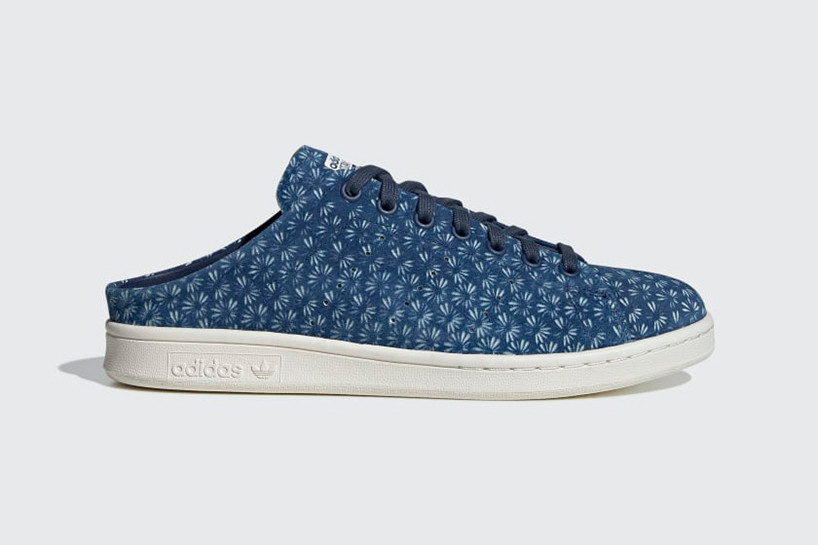 the tech indigo color option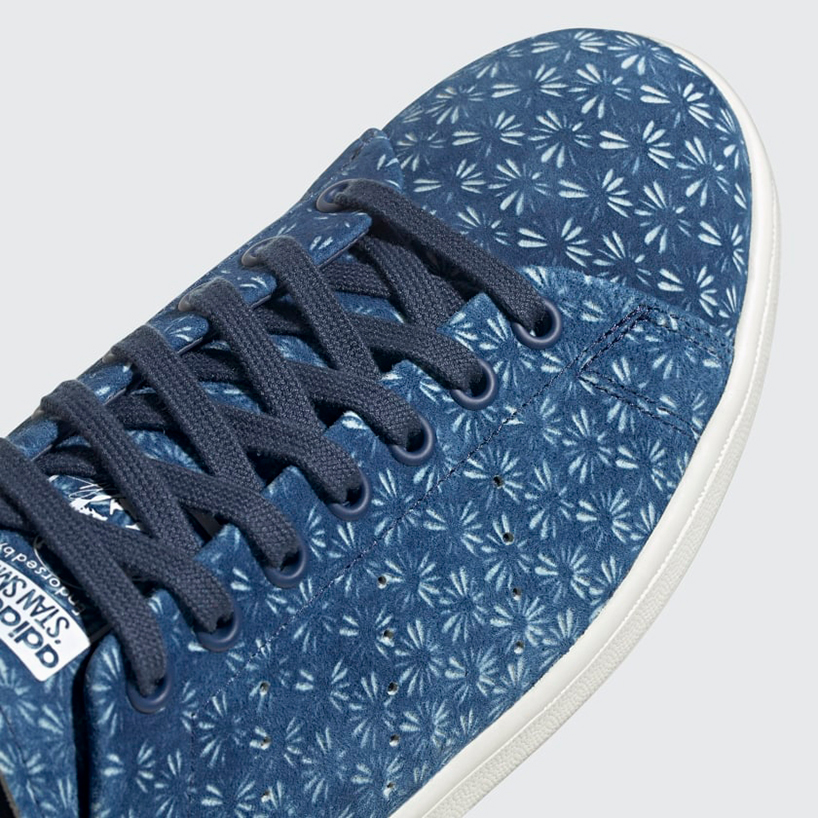 here, a decorative fabric upholsters the classic construction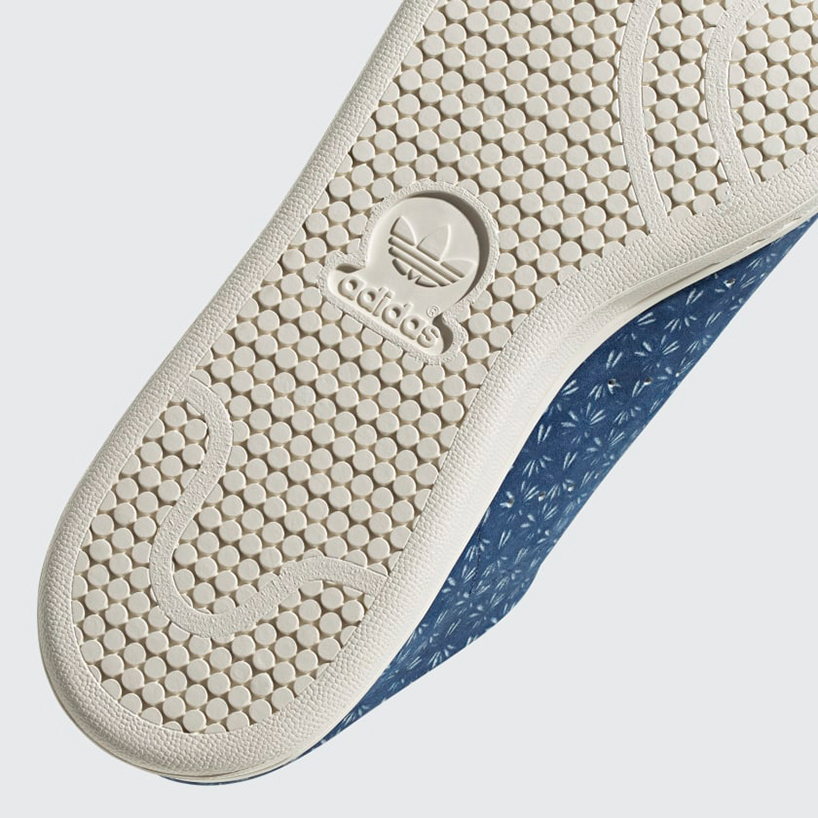 the casual mule design offers an easy-to-wear option as we step out of COVID-19 lockdown
product info:
brand: adidas
model: stan smith mule
colors: tech indigo, tribe yellow, and cloud white
release: may 2020