an old tree punctures majialong village activity building by mix architecture in china
within a settlement of jiangshan fishing village in china, mix architecture has transformed a small store building into a multi-functional activity space for the local community. situated on the western edge of the village, and wrapped around an old tree, the project commands a prominent site and serves as a welcoming landmark to residents.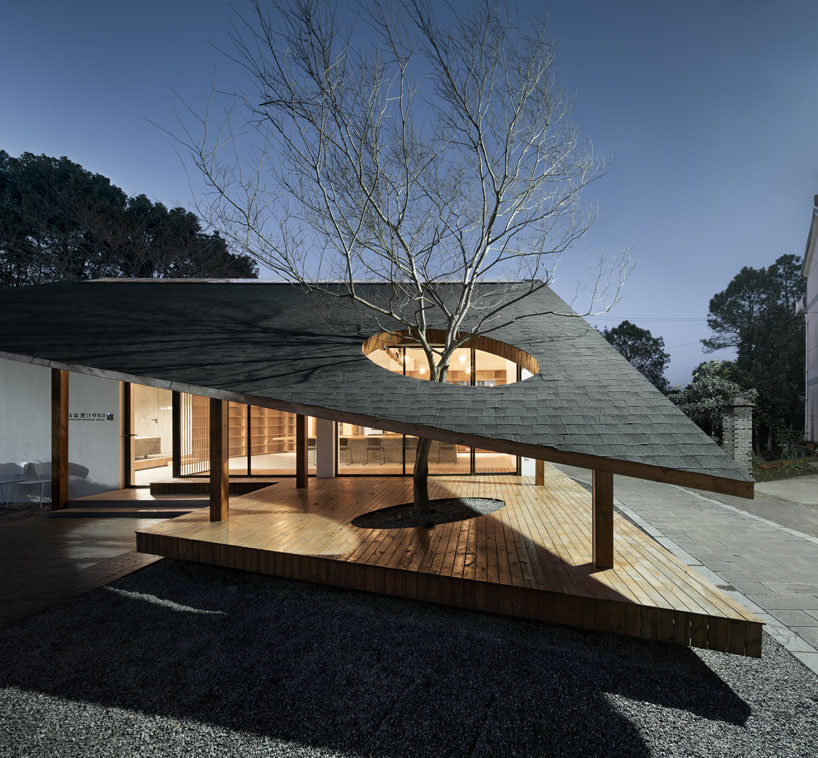 all images © bowen hou
the design of majialong village activity building began by considering its typology. to relate to the vernacular architecture of the village, the architect uses the roof as an important design element. an irregular roof composition and a large overhanging eave creates drama, making the architecture extend into the ground. supported by a series of timber columns, this large roof plane also provides a covered space for children to play while connecting the external environment with the interior of the building.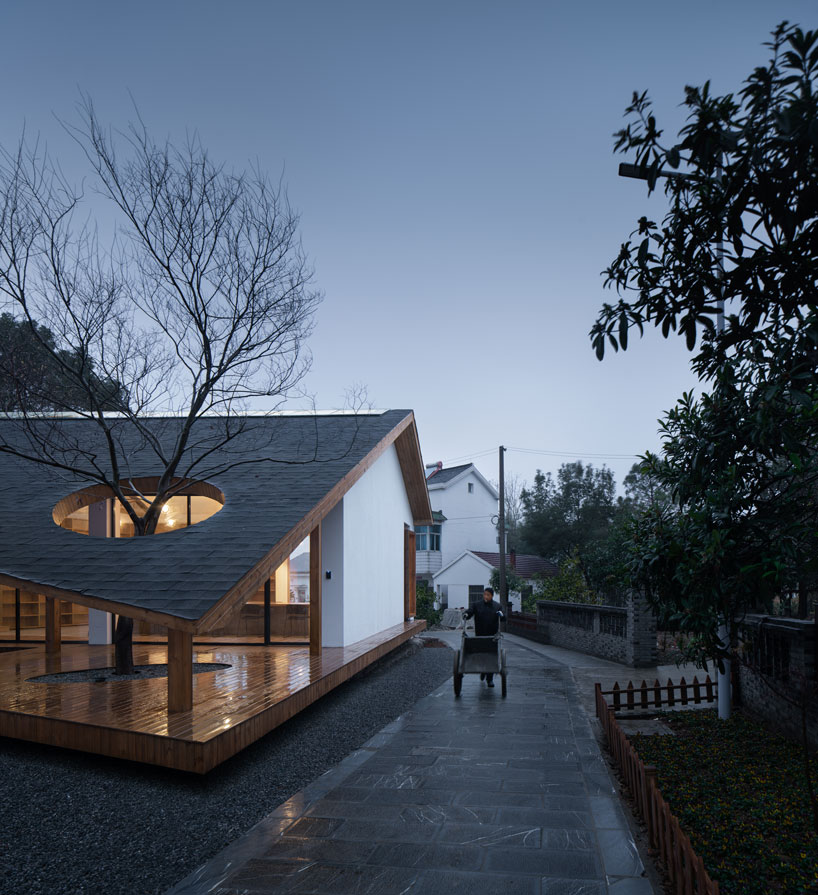 within the large overhang, an old zelkova schneideriana tree pokes its branches through the roof. located at the entrance, the tree pays homage to the past, as an old tree typically represents the center and landmark of the village. the tree intends to activate the whole area, from the site itself to the entire village. becoming a vital place for the community to gather and socialize, the activity building aims to serve as the new heart of the village.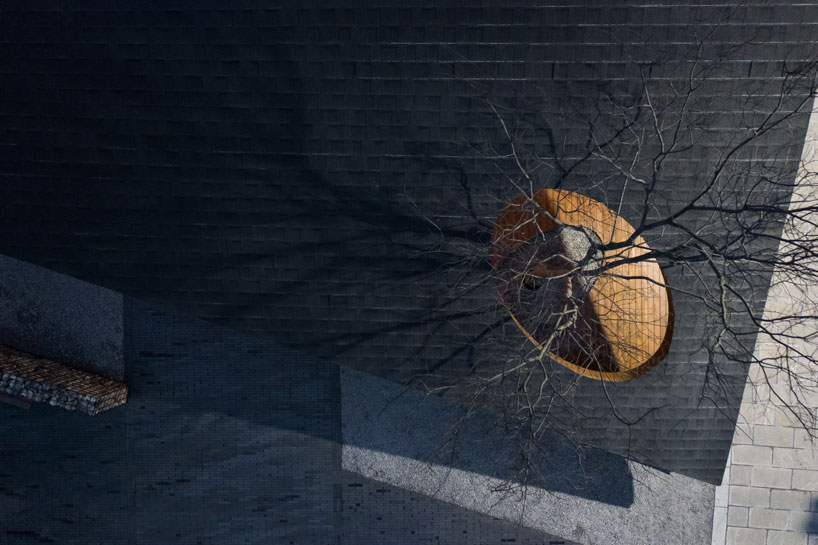 inside, the floor plan is centred around the large activity room. wrapped by a bookcase on one side and by glazing on the opposite elevation, the interior is light and airy thanks to rooflights inserted along the ridge of the roof. amid the new intervention, old timber trusses contrast against the stark white ceiling, therefore giving depth to the space while also connecting past and present.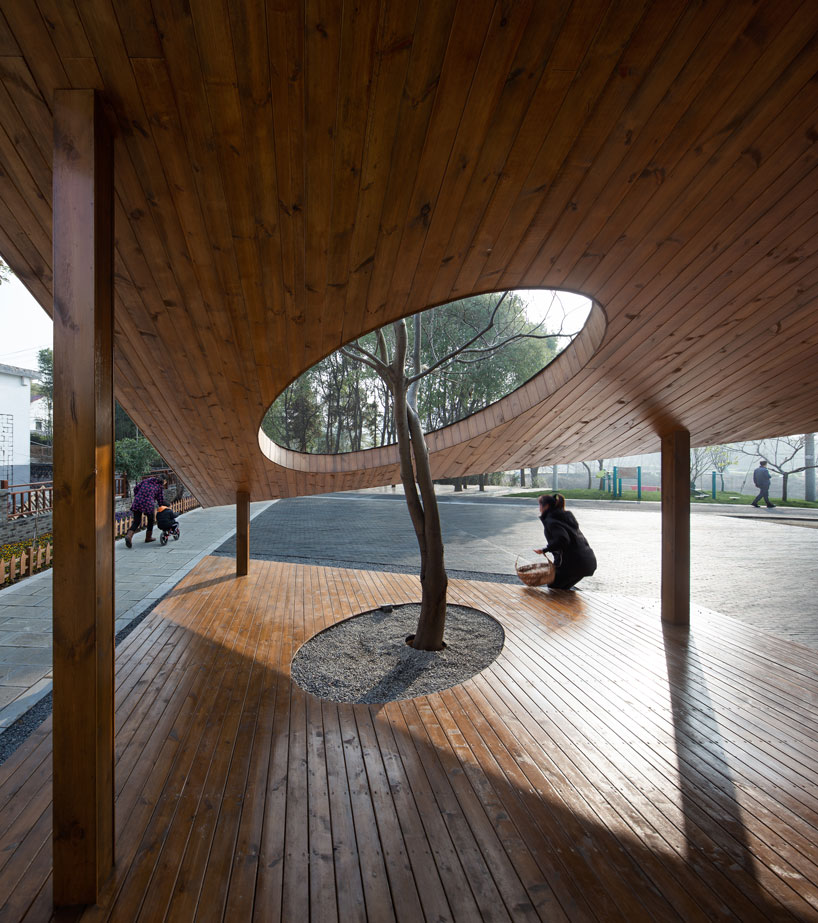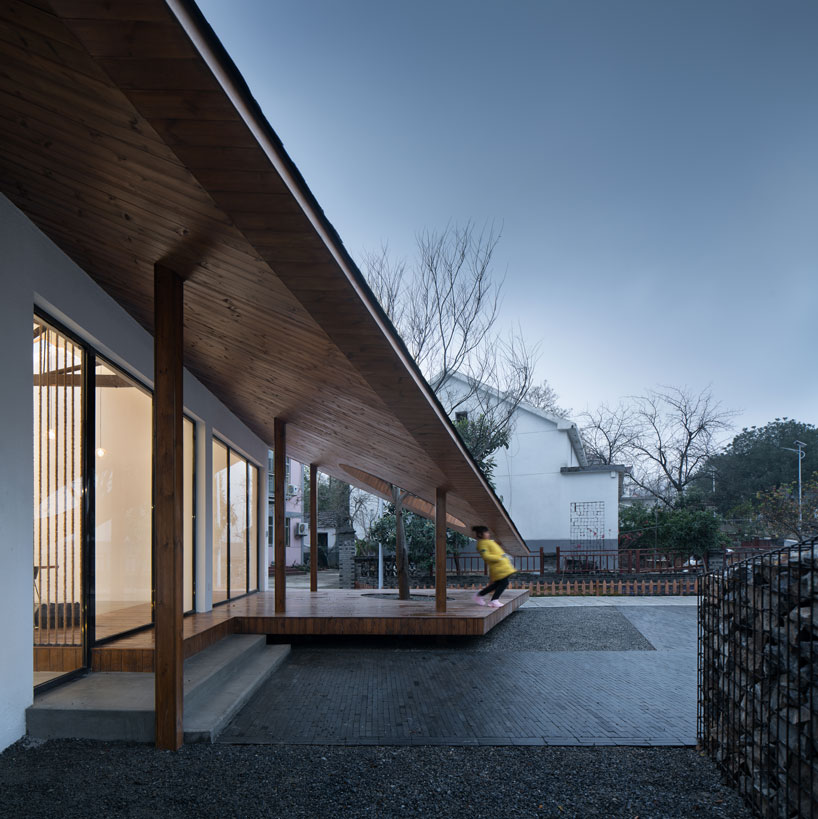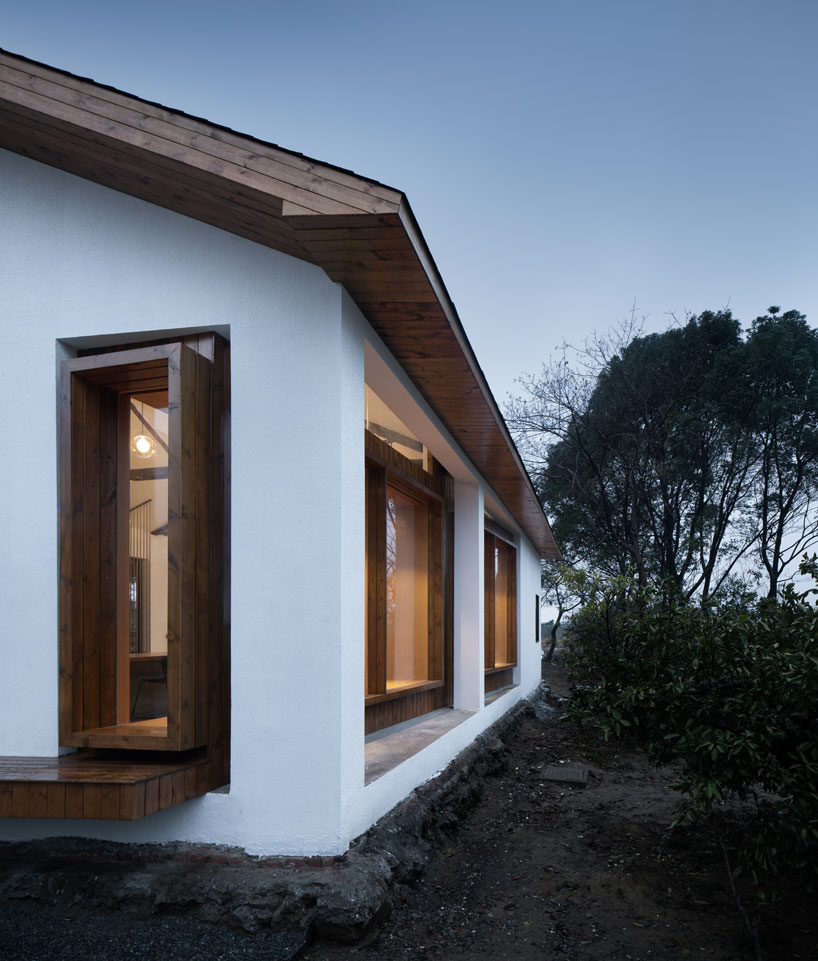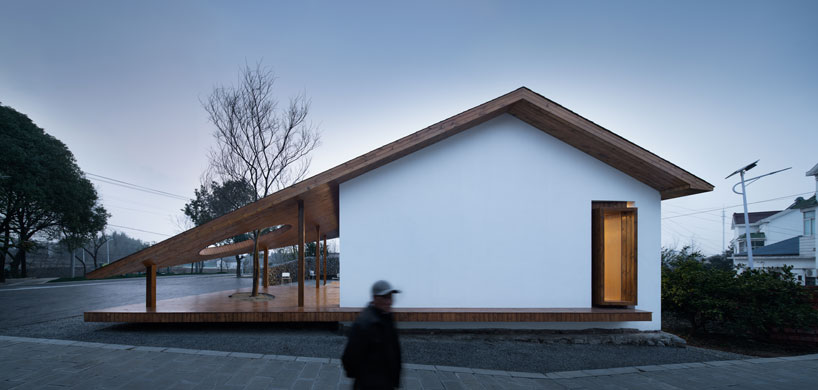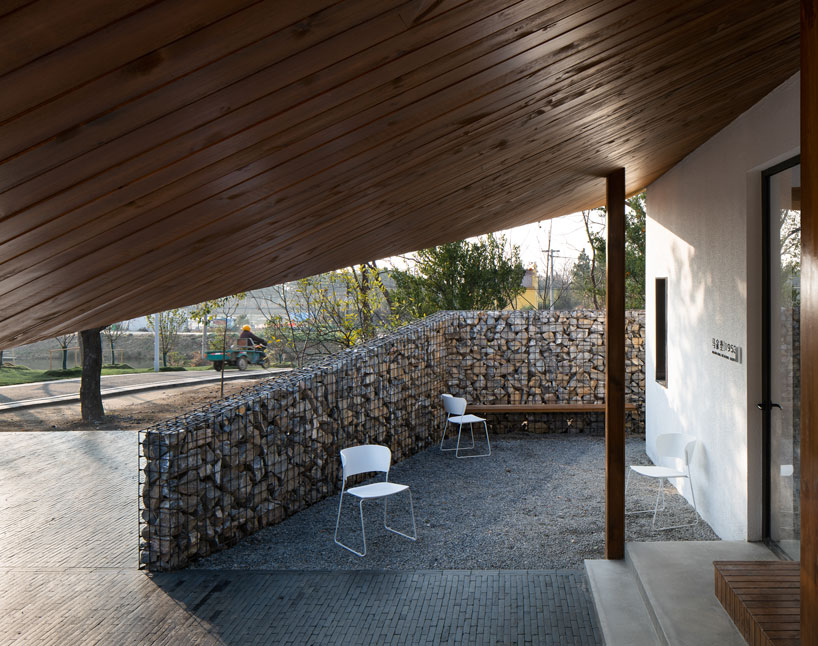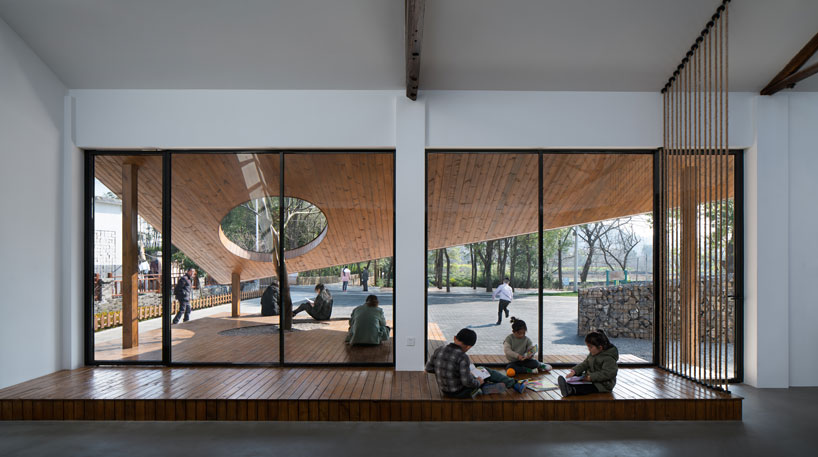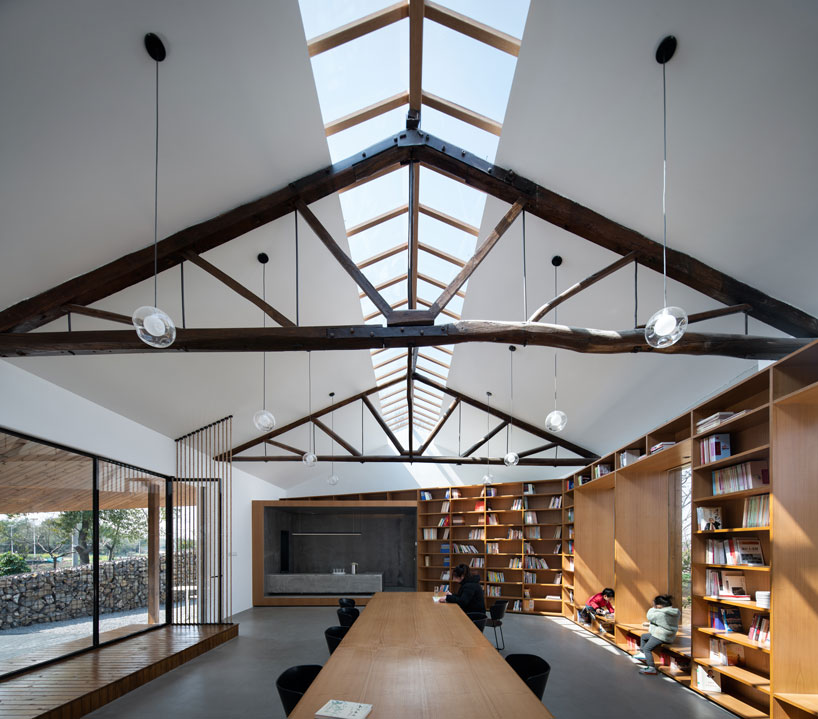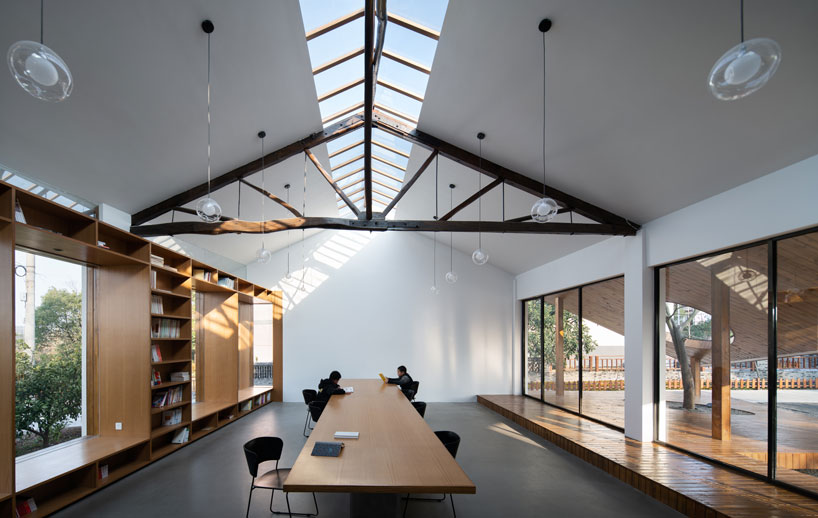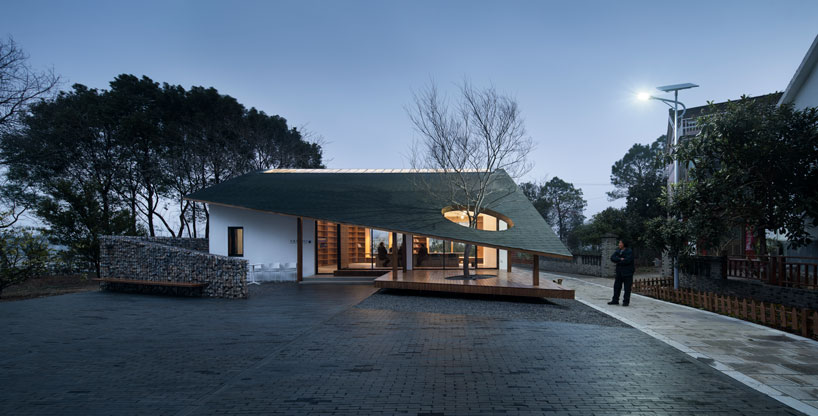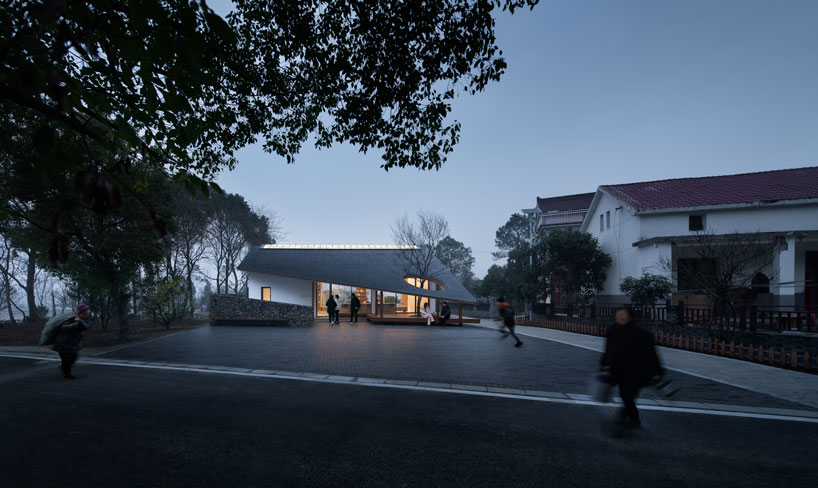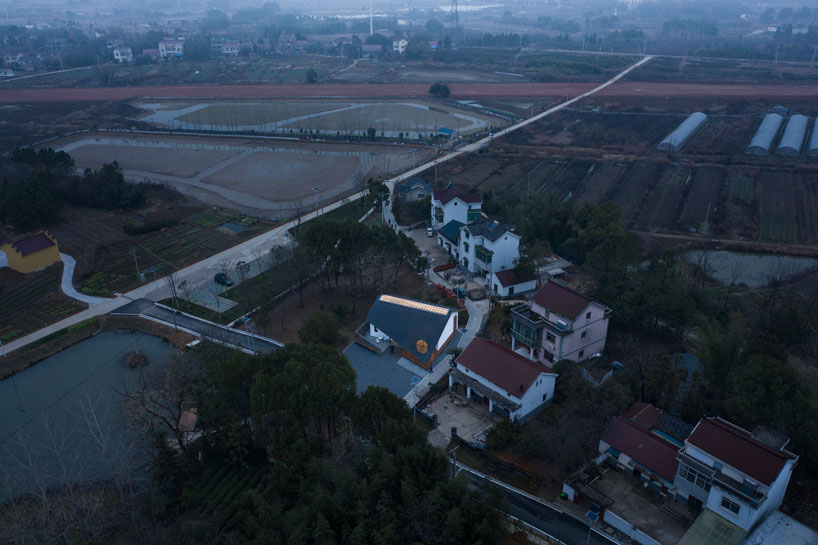 project info:
project name: majialong village activity building
location: jiangshan village, gaochun zone, nanjing city, jiangsu province, china
architect: mix architecture
design team: ziye wu, suning zhou, tao tang, qian shi
start date: 2019.03
finish date: 2019.11
build-up area: 1098 ft2 (102 m2)
photography: bowen hou