'armortruck' survival car concept combines the likeness of the cybertruck with the batmobile
designed and rendered by bulgarian concept artist, miles invaov, the armortruck is the 'ultimate survival vehicle of choice'. appearing more aggressive and indestructible than the tesla cybertruck, the warthog-like SUV is fully steel armored and electric. the concept car is designed to be driven on any type of terrains and survive under hazardous environments.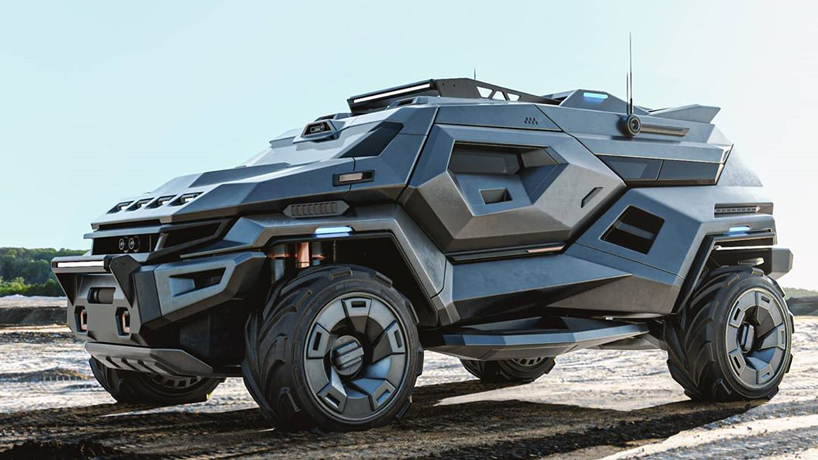 all images by milen ivanov
the amortruck takes its inspiration and design cues from a combination of the cybertruck, jeep, 4×4 hummer and the batmobile. finished in matte black, the futuristic SUV includes a handful of unique features including the gull-wing doors, heavy duty wheels, LED headline bars, oxygen generator/storage and more.the interior of the car is fitted with brown leather seats and blue accent seatbelts. in the rear and front, the wide forms of the headlights resemble those of a jeep or a hummer.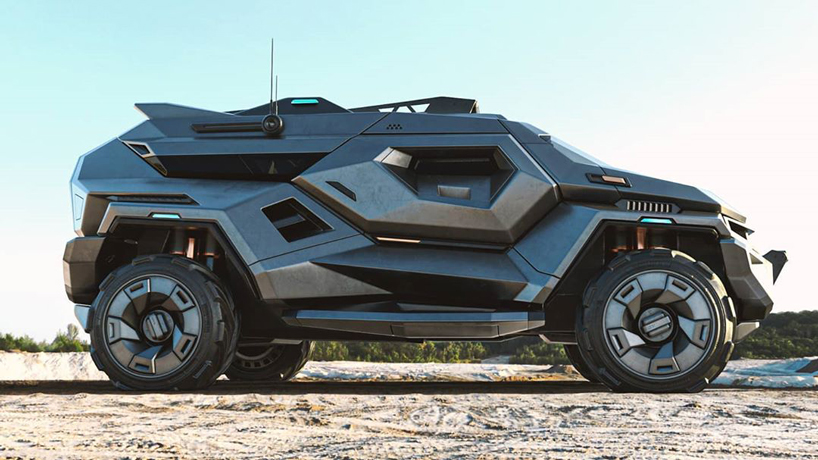 miles invaov uses 3D modeling and rendering software, autodesk maya, to create the armortruck and the rest of his concept automobile designs. with still a lot of unknowns about the concept design, invaov tells his followers on his bechance page that he will be releasing more specifications info on the mega car soon.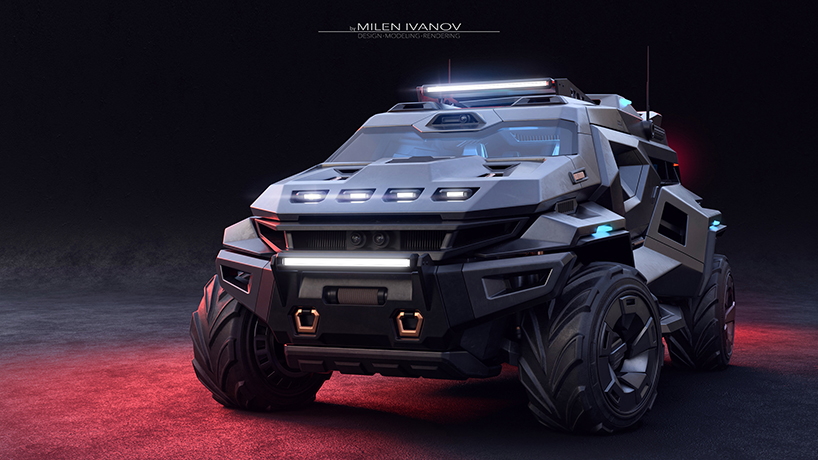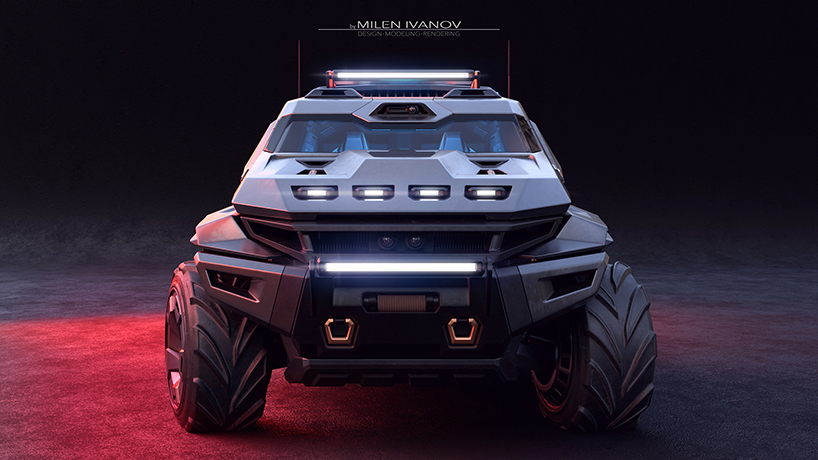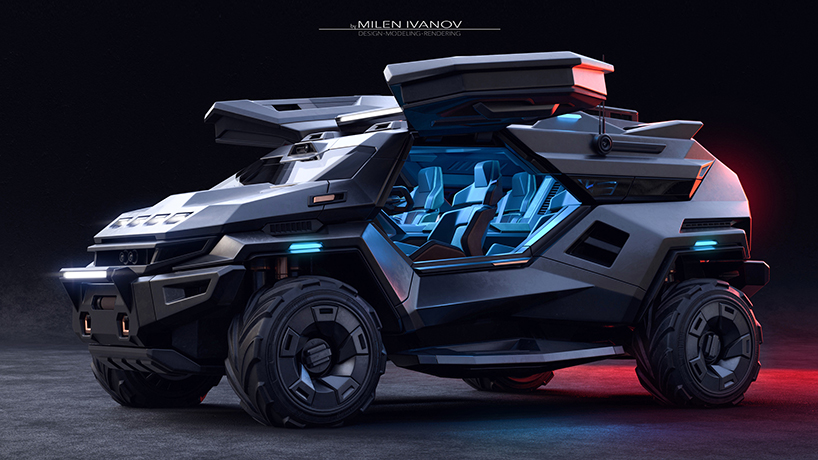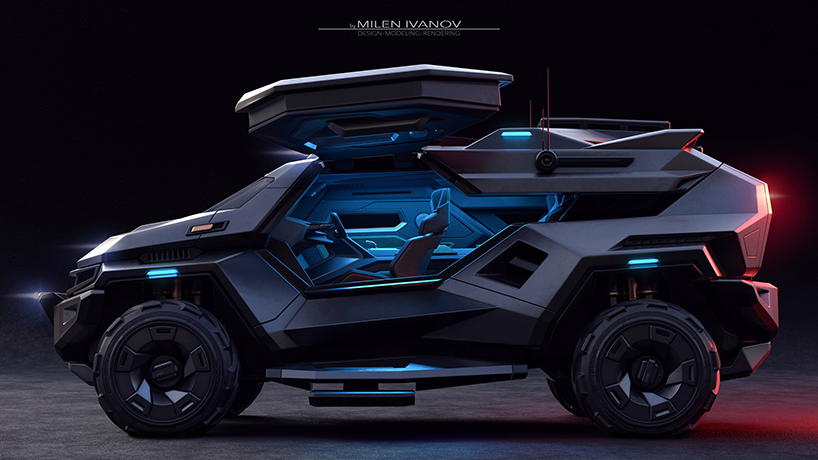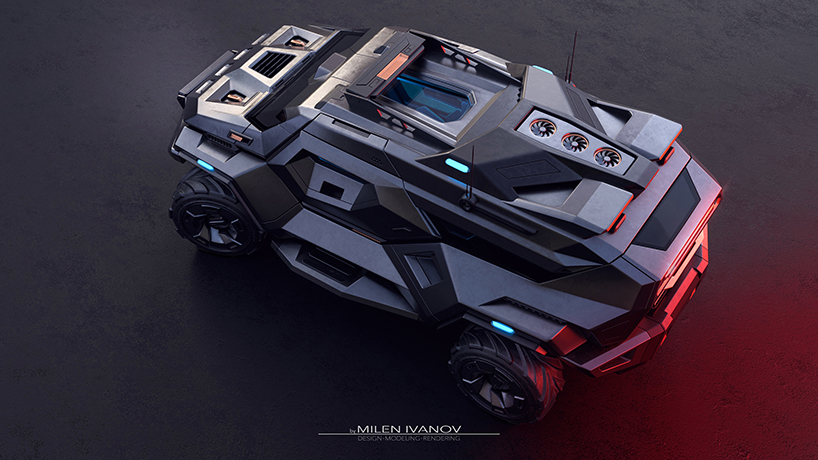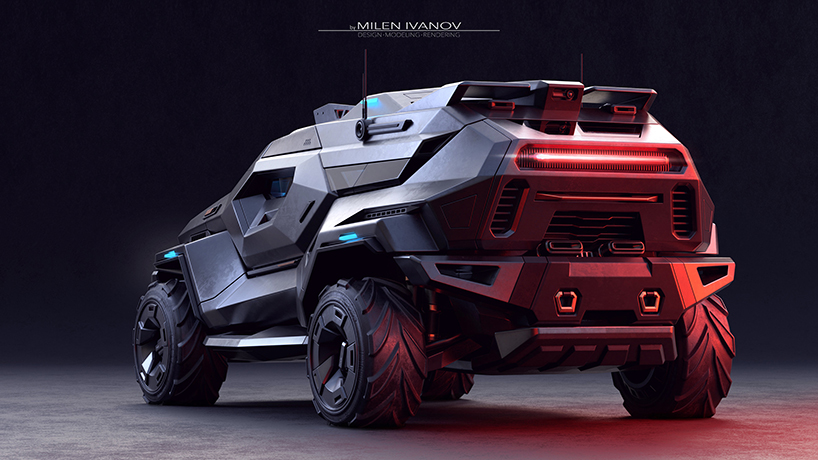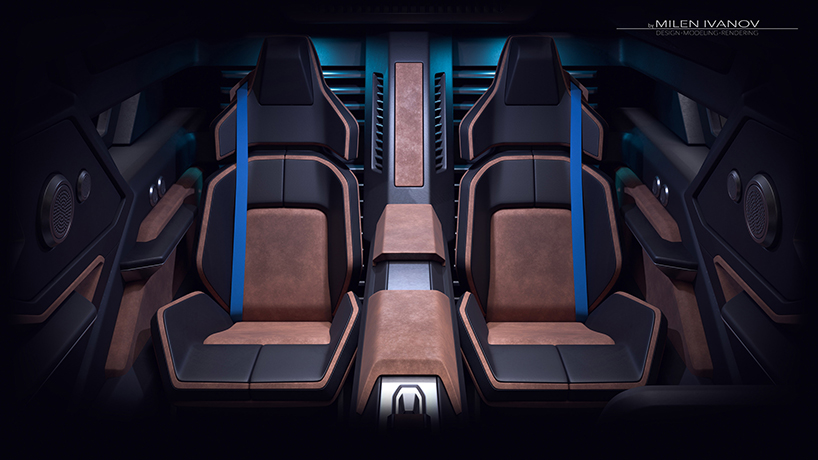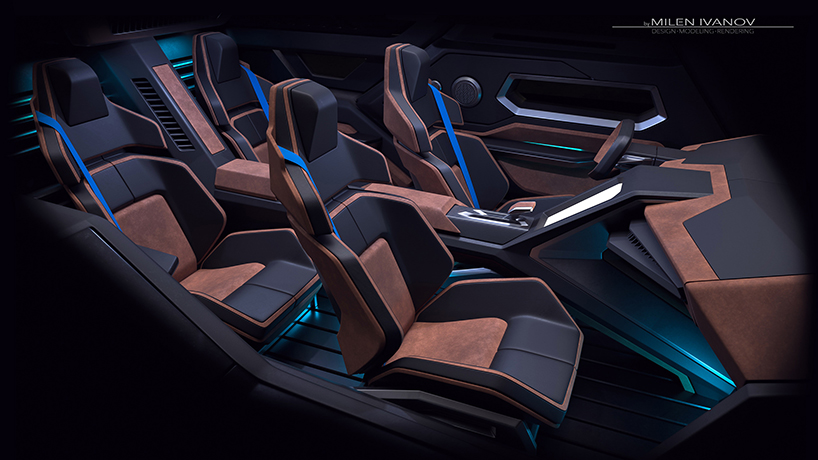 project:
title: armortruck
designer: milen ivanov
3D software: autodesk maya