assembledge+ sites its laurel hills residence within a secluded LA canyon
california-based studio assembledge+ presents its 'laurel hills residence,' composed of three pavilions connected by a series of glass hallways. the single-story dwelling seeks to create an oasis retreat in the heart of los angeles. the western red cedar lined guest house-garage pavilion establishes a datum line that carves and connects the two larger volumes of the living and sleeping pavilions, expressed with oversized charcoal-colored board, batten extira and cement board siding. a deep overhang mitigates solar heat gain and shields from the sun exposure.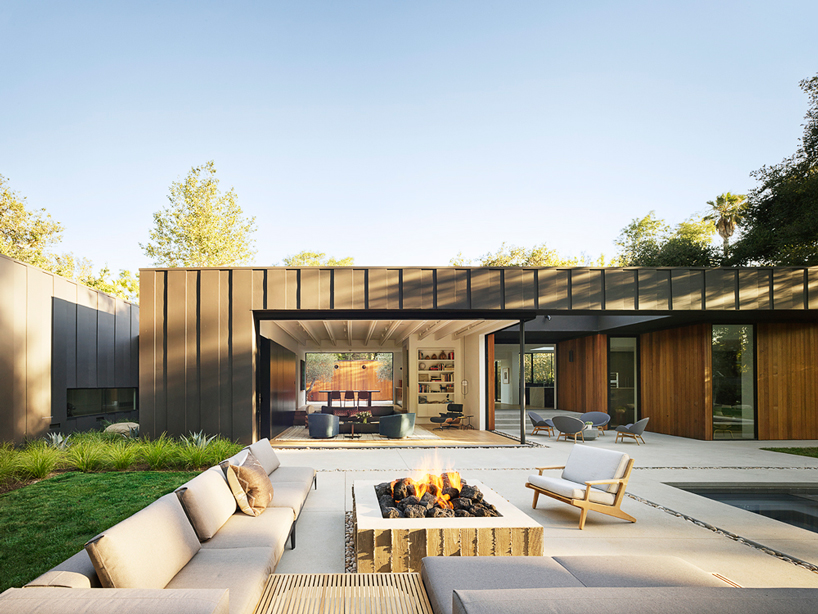 images by matthew millman
assembledge+ situates its secluded laurel hill residence within the foothills of the famed laurel canyon. this location serves as a contrast to the many iconic los angeles homes which direct themselves toward sweeping views across the city. the property offers an isolated and inward-looking atmosphere with a majestic backdrop of lush and mature trees. a walkway of concrete pavers, lined by wild grasses leads to the front door, passing a tranquil courtyard with olive trees. the entry to the house is located within a glass hallway connecting the living pavilion to the west and the sleeping pavilion to the east, establishing a sense of intimate scale before engaging with the other parts of the house.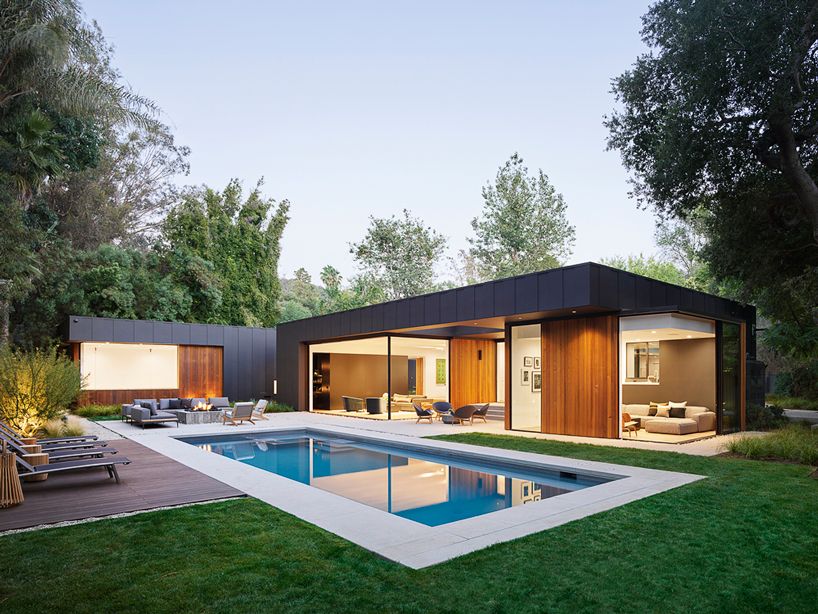 the laurel hills residence is organized by assembledge+ with an emphasis on fluid circulation. a fluidity between the kitchen, breakfast room and family room, designed for uninterrupted entertainment, generates a harmony of transparency and lightness. a glass hallway connecting the guest pavilion to the living area makes metaphorical reference to geological history, spanning bridge-like across an old creek that once ran through the property. the large surface area of the living volume provides an enough surface for over fifty solar panels that allow the residence to be sustainable and remove itself from the city power grid.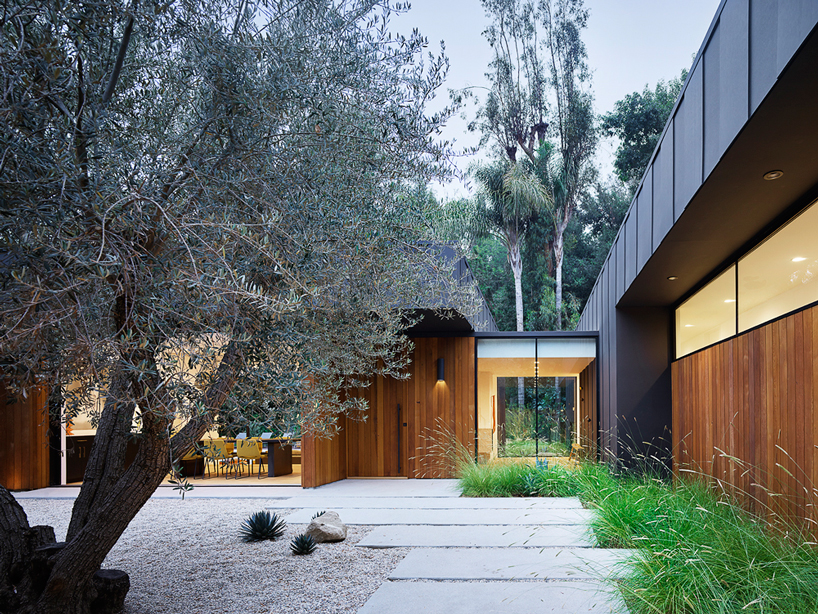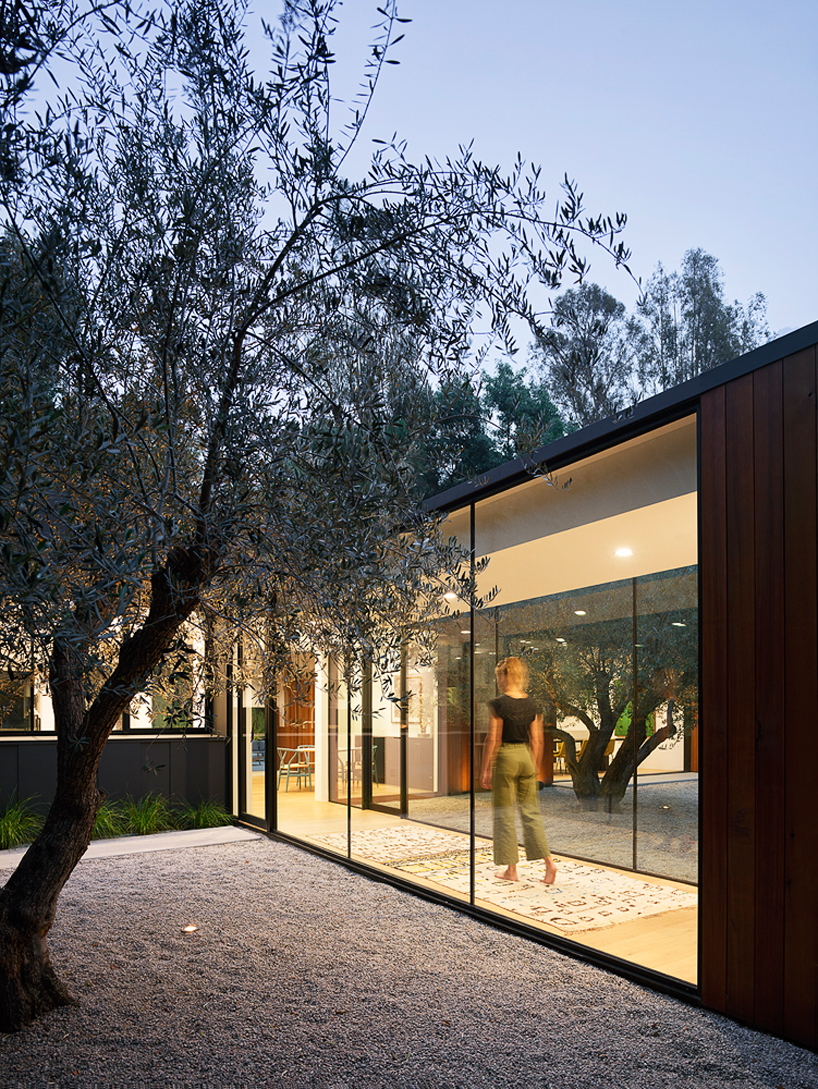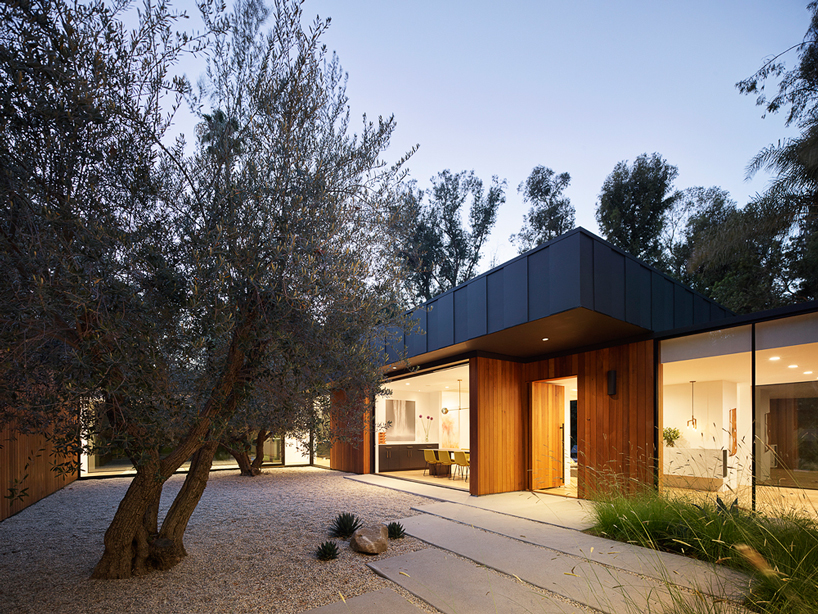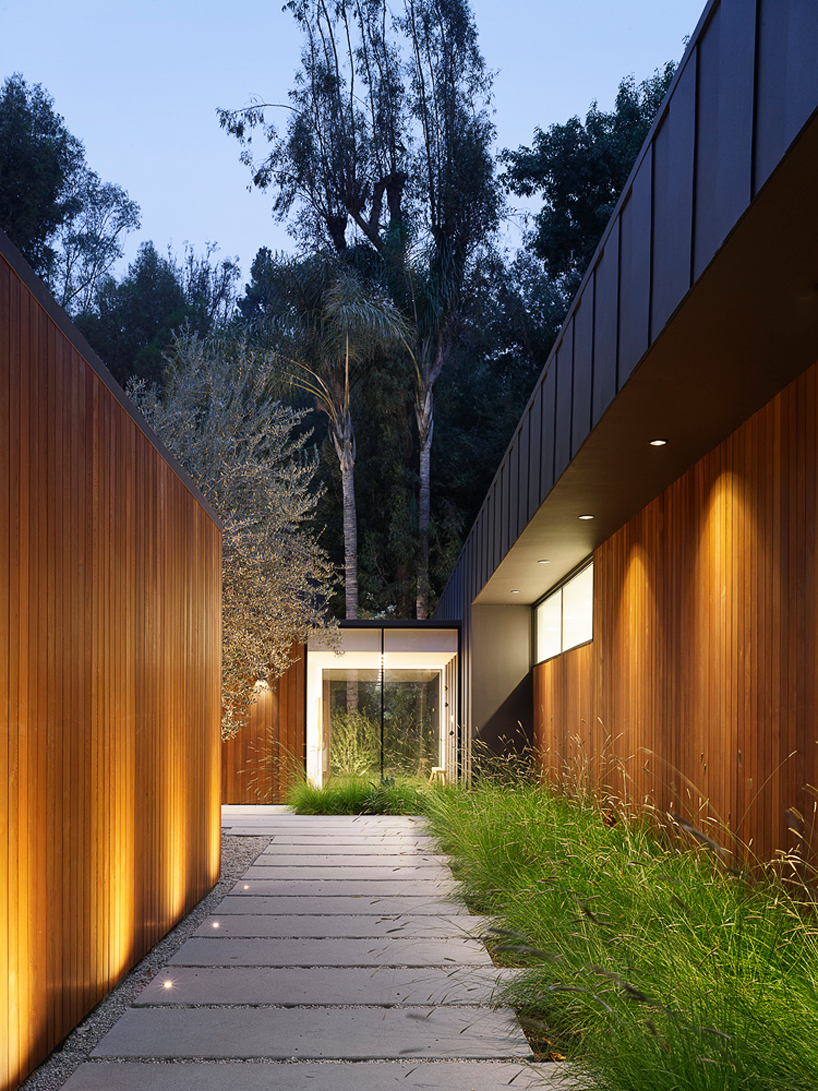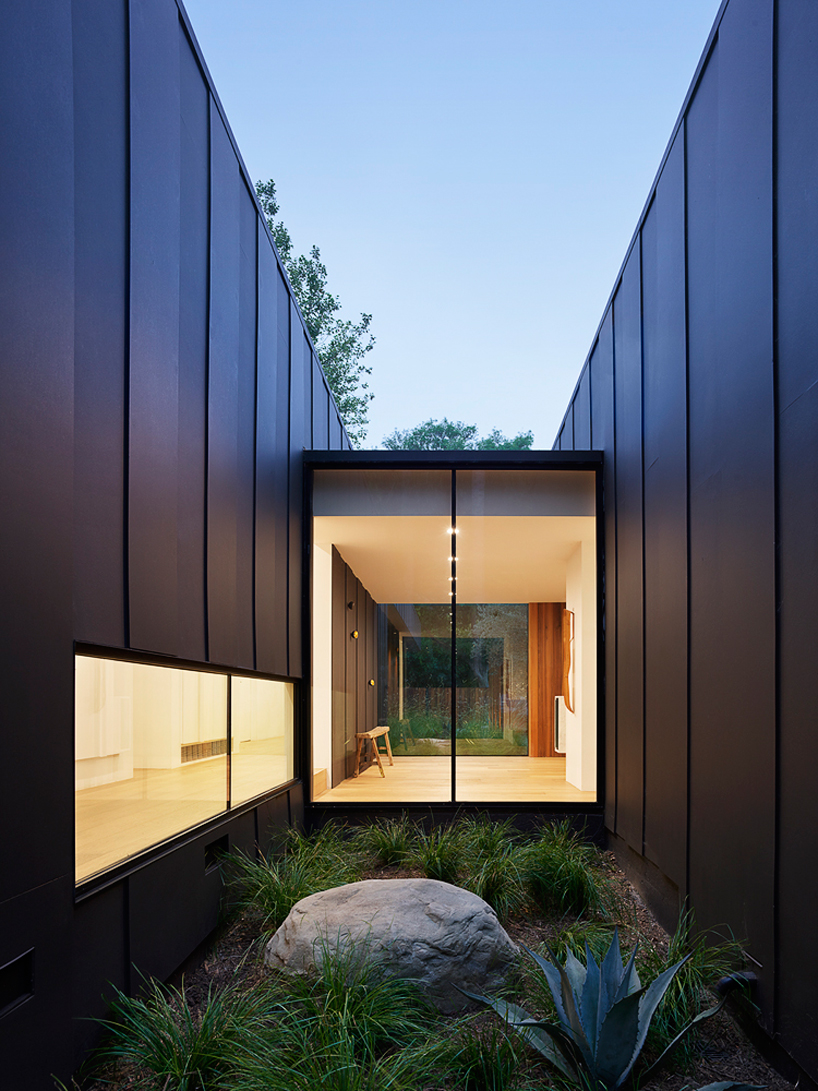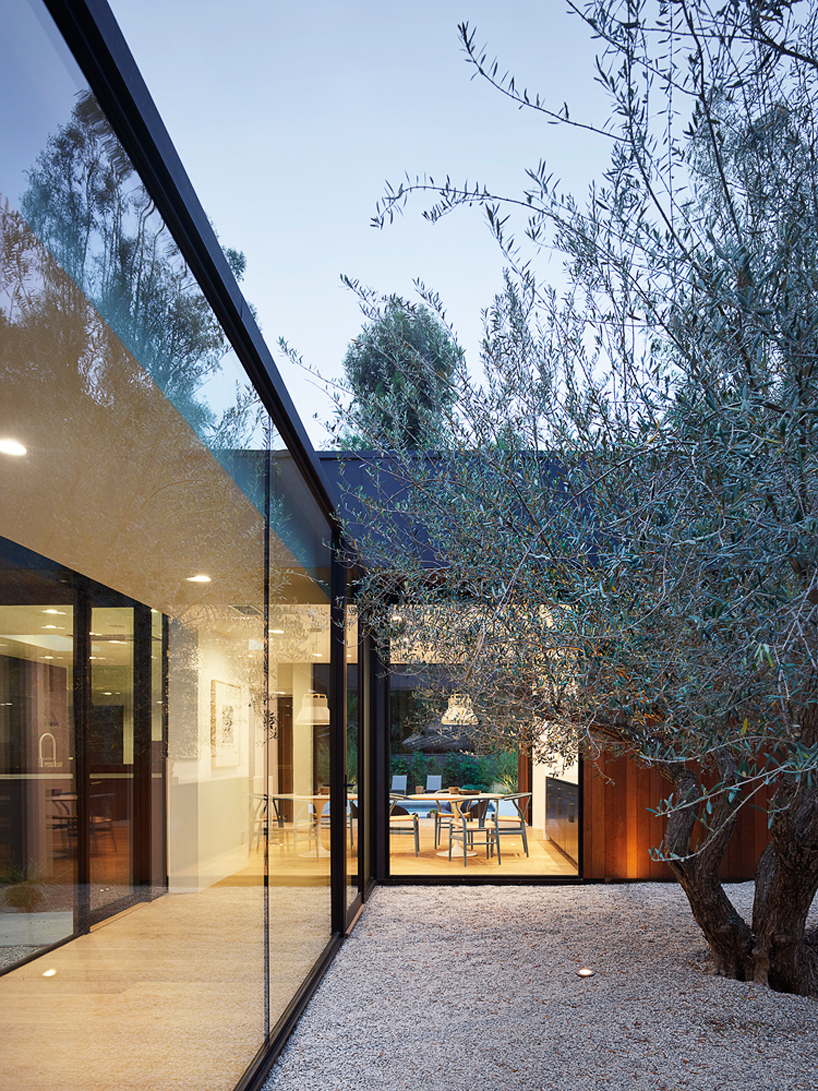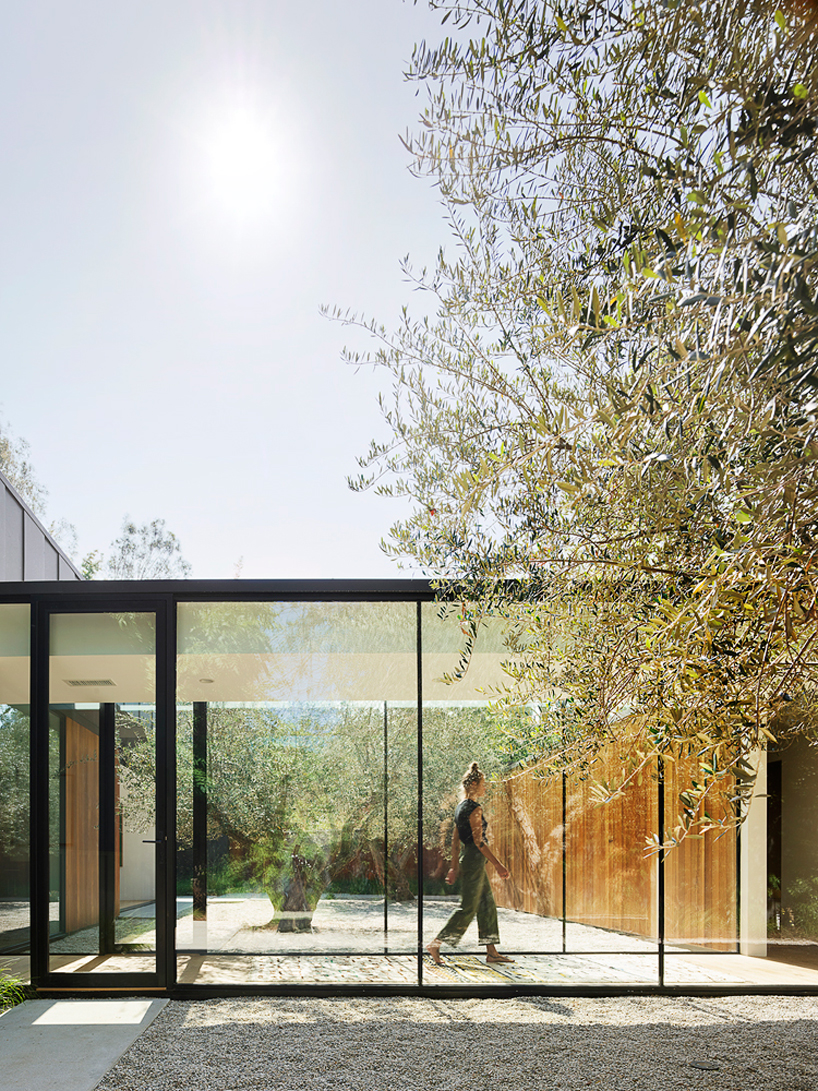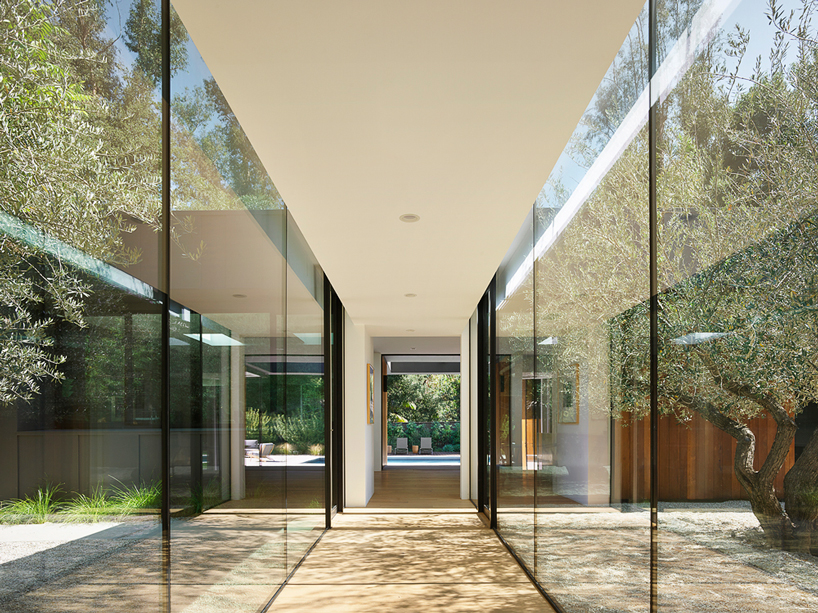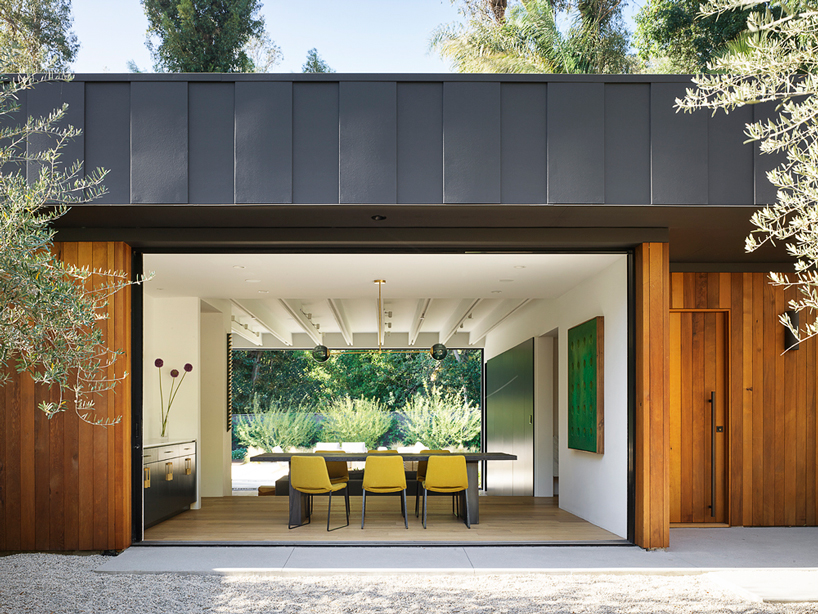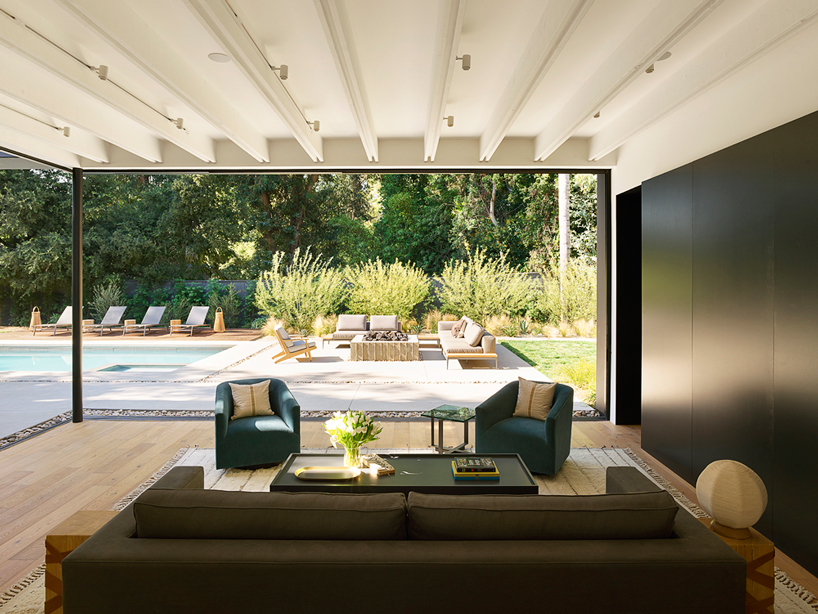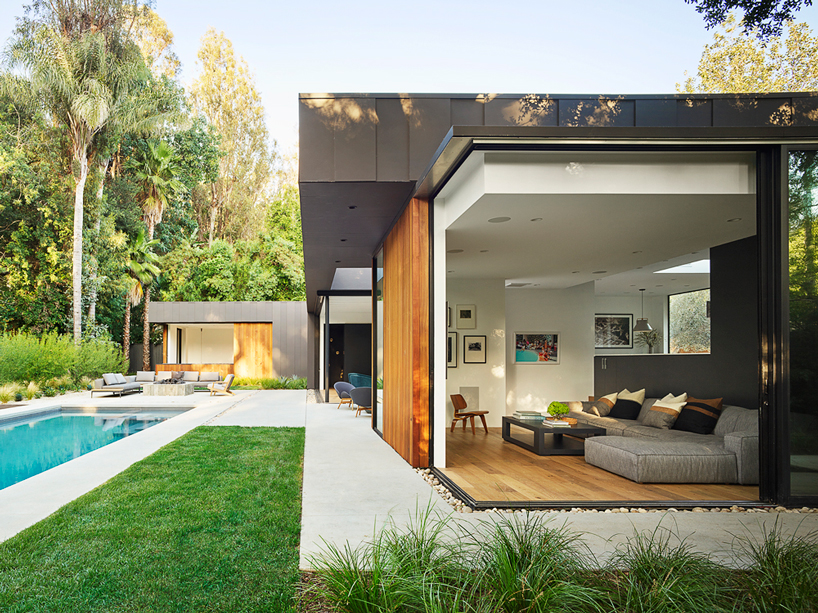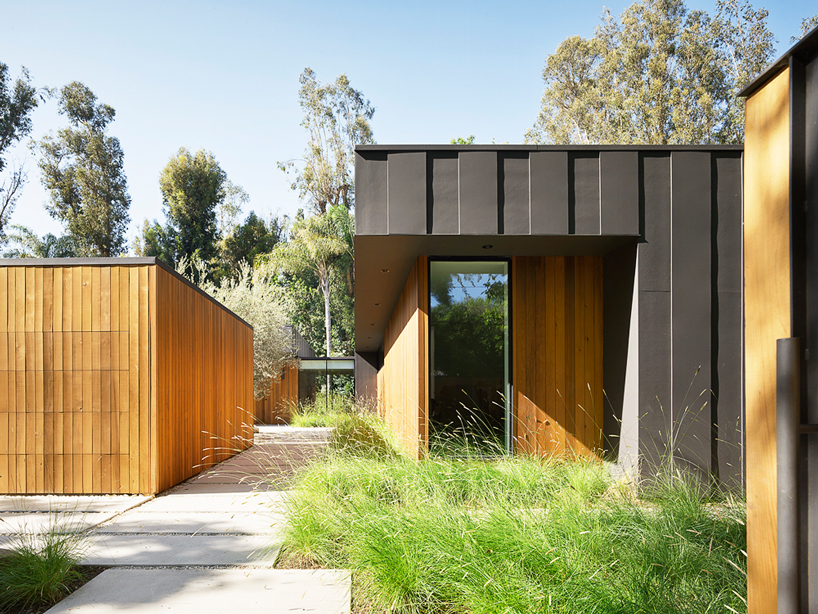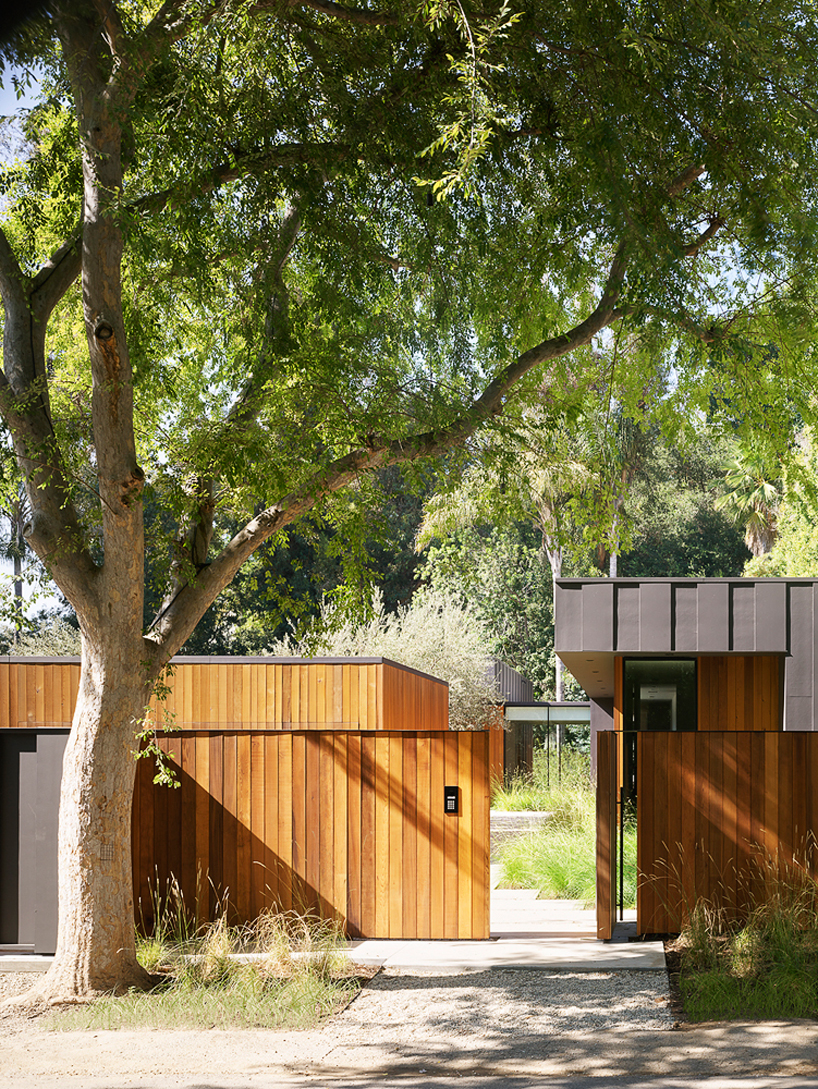 project info:
project title: laurel hills residence
architecture: assembledge+
location: los angeles, california
principal-in-charge: david thompson
project manager: greg marin
project architect: raul aguilera
structural engineer: CM peck
contractor: assembledge+
landscape design: fiore landscape design
interior design: susan mitnick design
completion: 2019
photography: matthew millman