baltazar sánchez expresses the house in punta chilen with weathered zinc
situated on chile's rural chiloé island, architect baltazar sánchez's house in punta chilen is defined by the materials and building methods of its context. using the region's typical barn typology, the house integrates with the area as the island which its overlooks visually delimits the sea on all its fronts. as is characteristic of the area, the house is elevated on pillars built into the ground. this technique adjusts the construction to the humidity of the ground and adjusts for variations in the topography of the terrain.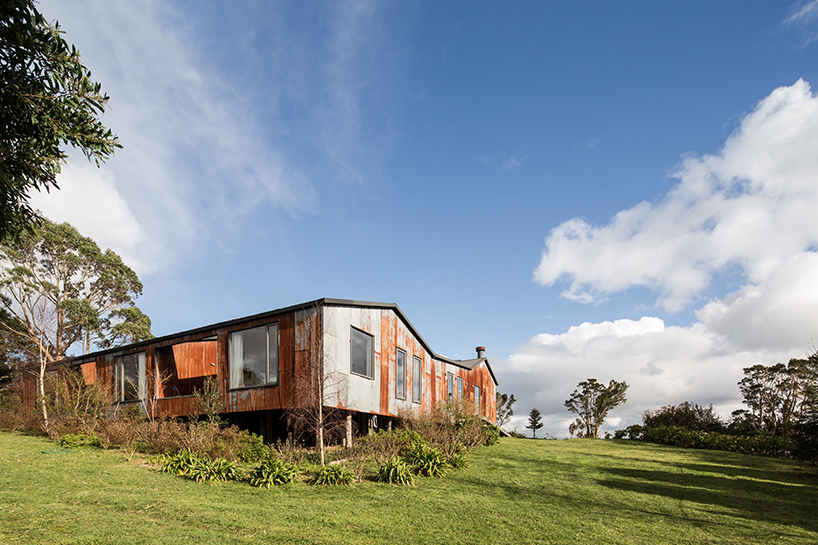 all images © nico saieh
architect baltazar sánchez expresses the facades of the house in punta chilen in a way that responds to their orientation. those faces most exposed to rain and wind are clad with a micro corrugated zinc sheet that is oxidized to achieve a distinctive patina. the least exposed faces are, in contrast, expressed as a pine shed. the interior, together with the furniture, in entirely finished with pine, which gives the house an 'honest' appearance. windows and apertures were organized with attention to the environment and the program. the skylight of the dining room, for example, reflects the constantly shifting chilote sky, introducing a pleasant and stable light with its southern orientation.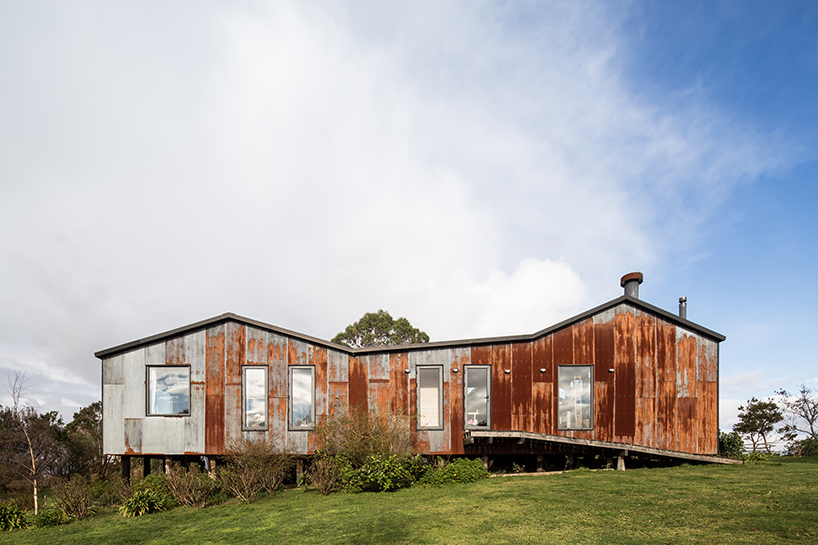 with the house in punta chilen, baltazar sánchez curates a space which can be comfortably occupied by both an entire family as well as the lone homeowners. during the project's design phase, the owner expressed concern for the acoustic insulation of the rooms. to resolve this concern, interior patios were organized to separate the rooms from each other and generate shared spaces. this configuration allows for the reestablishment of an existing orchard on the site.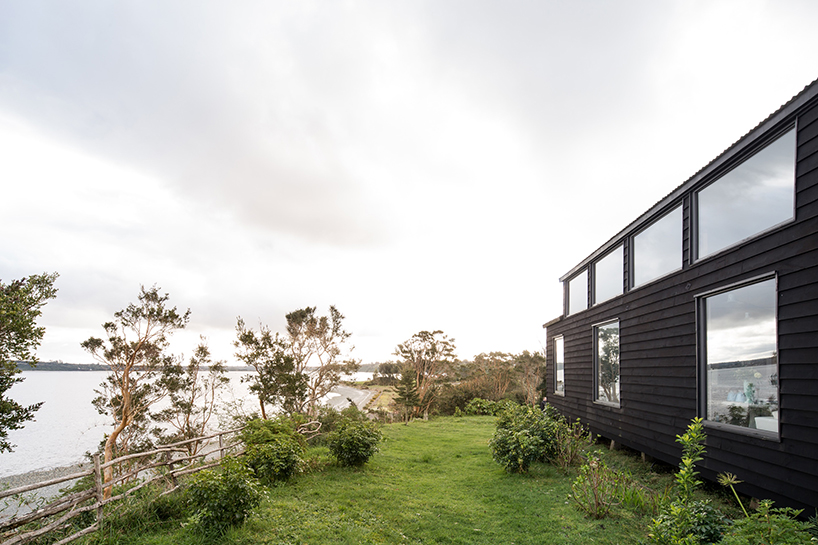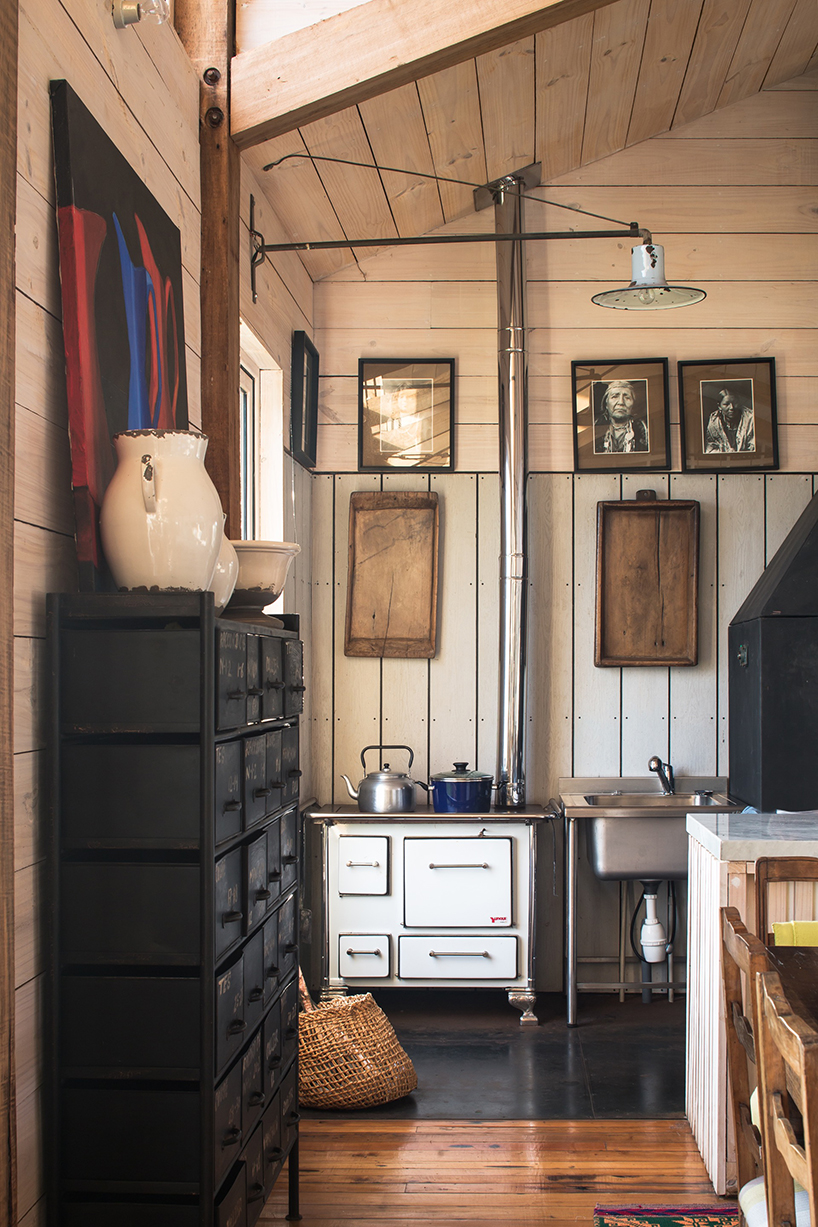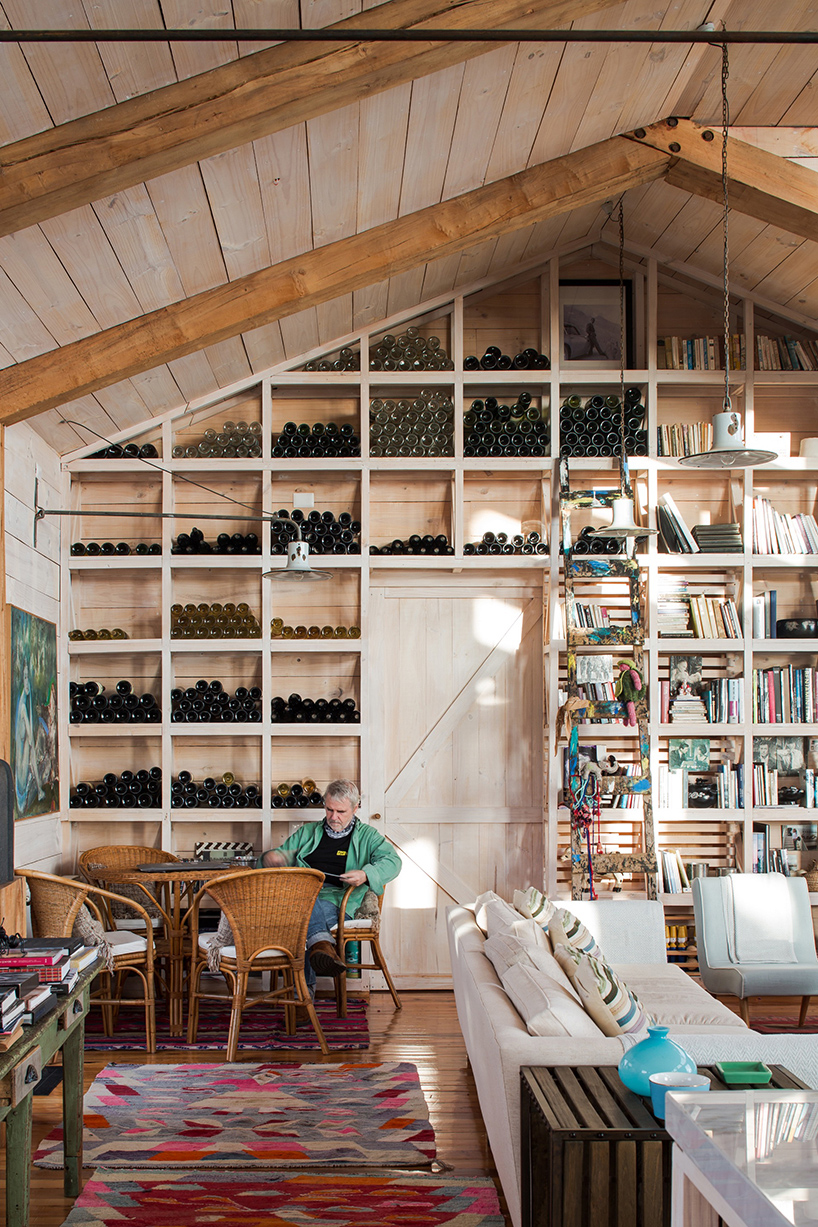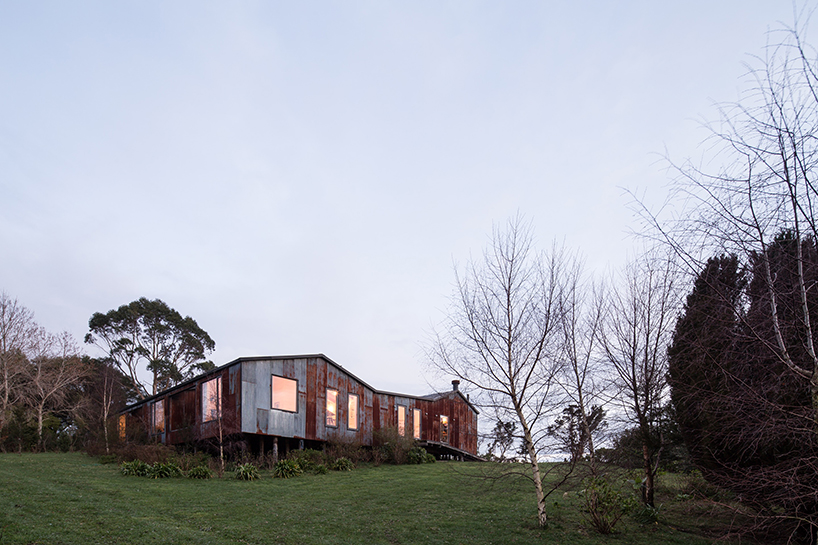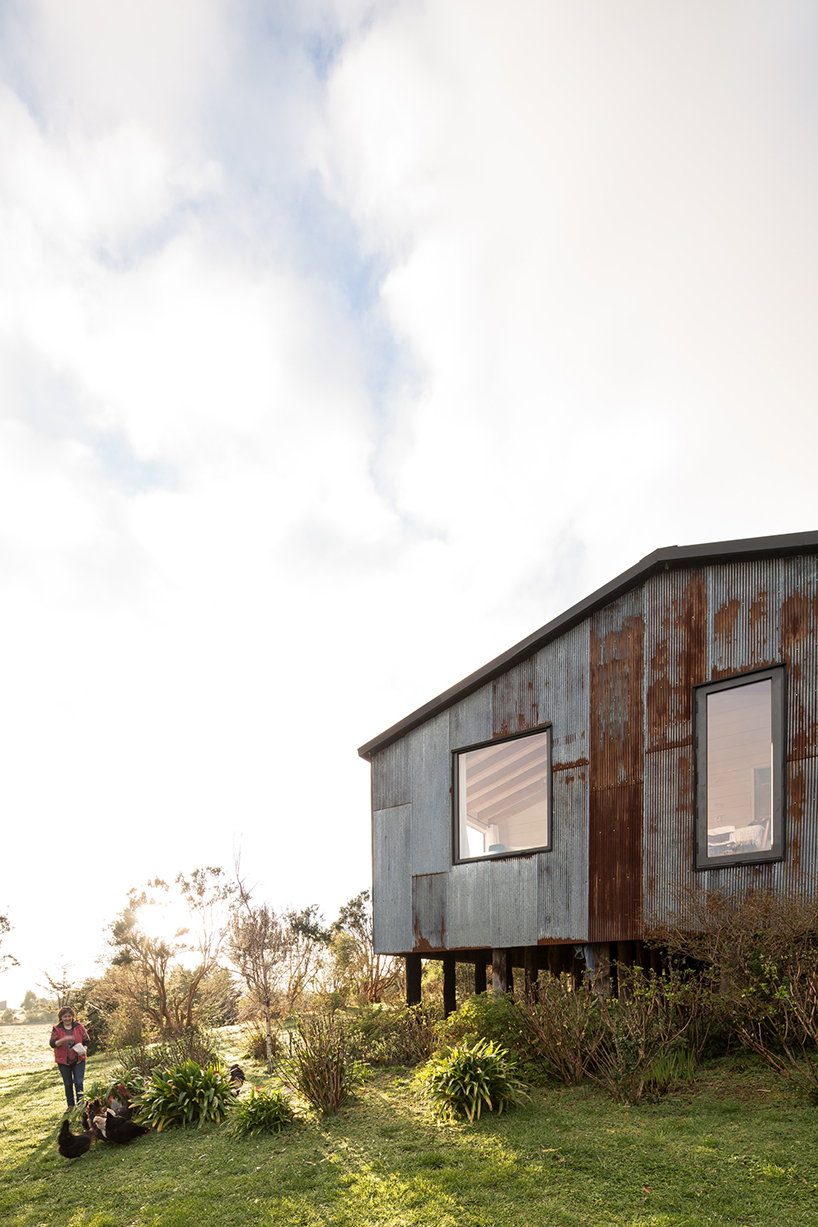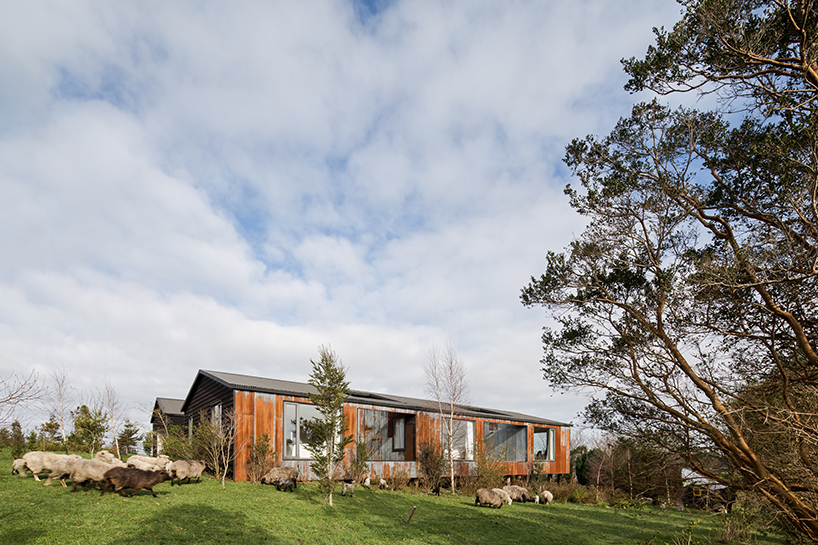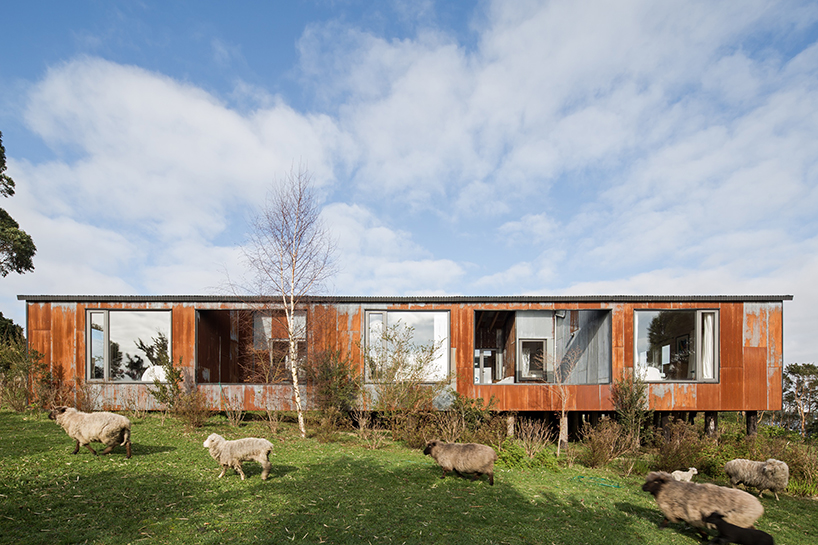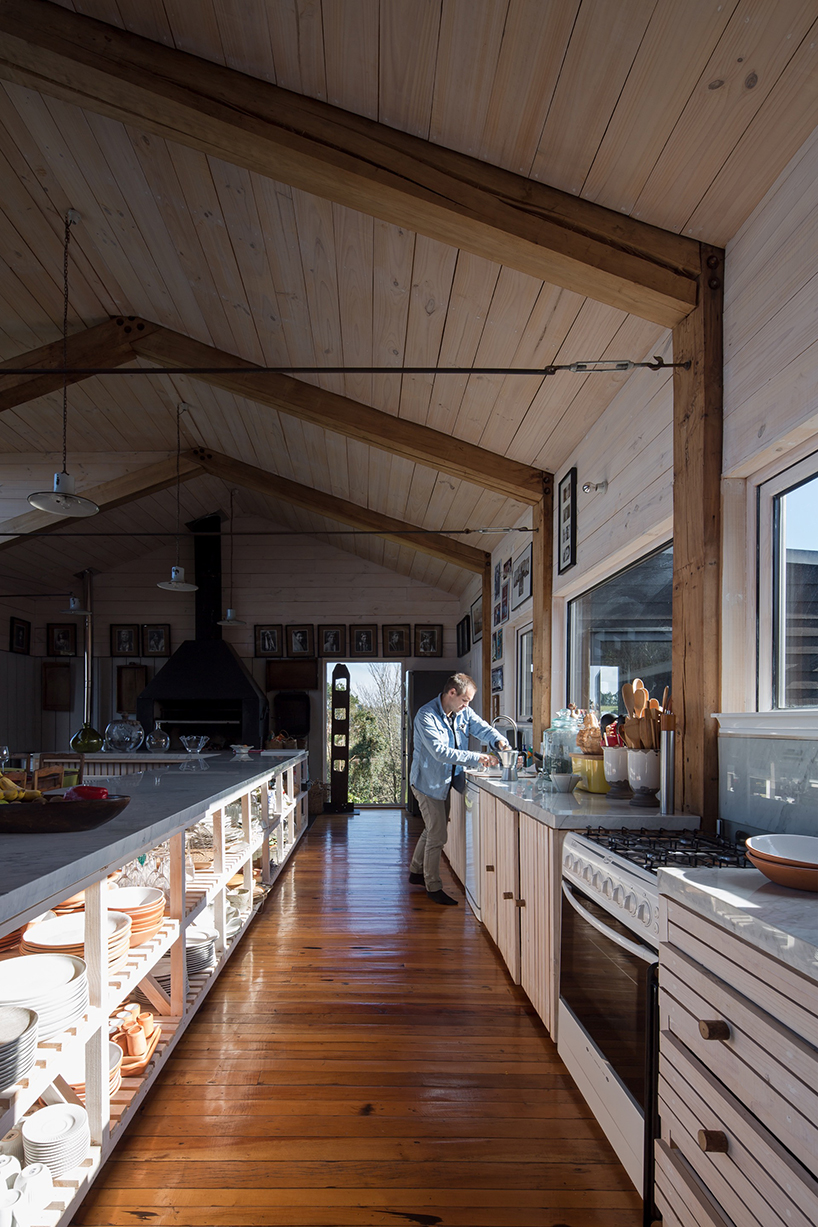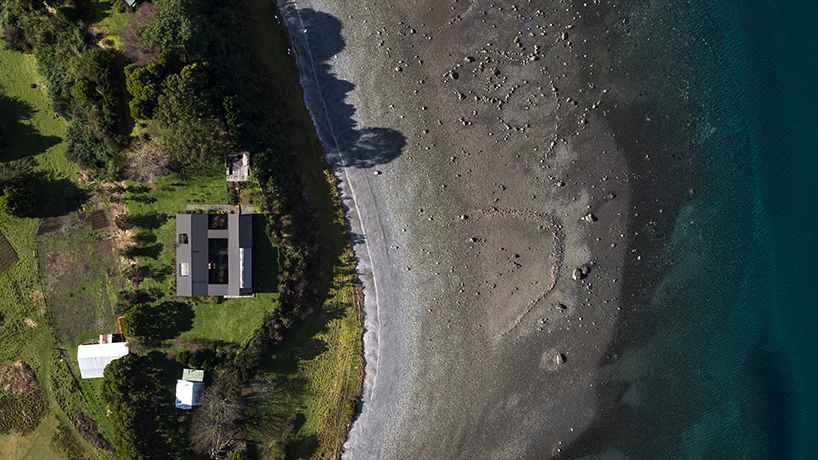 project info:
project title: house in punta chilen
architecture: baltazar sánchez
location: punta chilen, chiloé, X región, chile
collaborator: cristian espinoza
structural engineer: patricio stagno
builder: constructora corcovado
completion: 2016
photography: nico saieh