banksy painting honors hero hospital workers during COVID-19 pandemic
anonymous artist banksy has donated a painting to honor hero hospital workers during the COVID-19 pandemic. the monochrome illustration depicts a young boy playing with a caped nurse, who is wearing a face mask. the nurse has her arm outstretched as she 'flies' through the sky. meanwhile, the child's more conventional toy superheroes, batman and spiderman, sit redundant in a waste paper basket. the work follows banksy's depiction of rats wreaking havoc in what appears to be his own bathroom.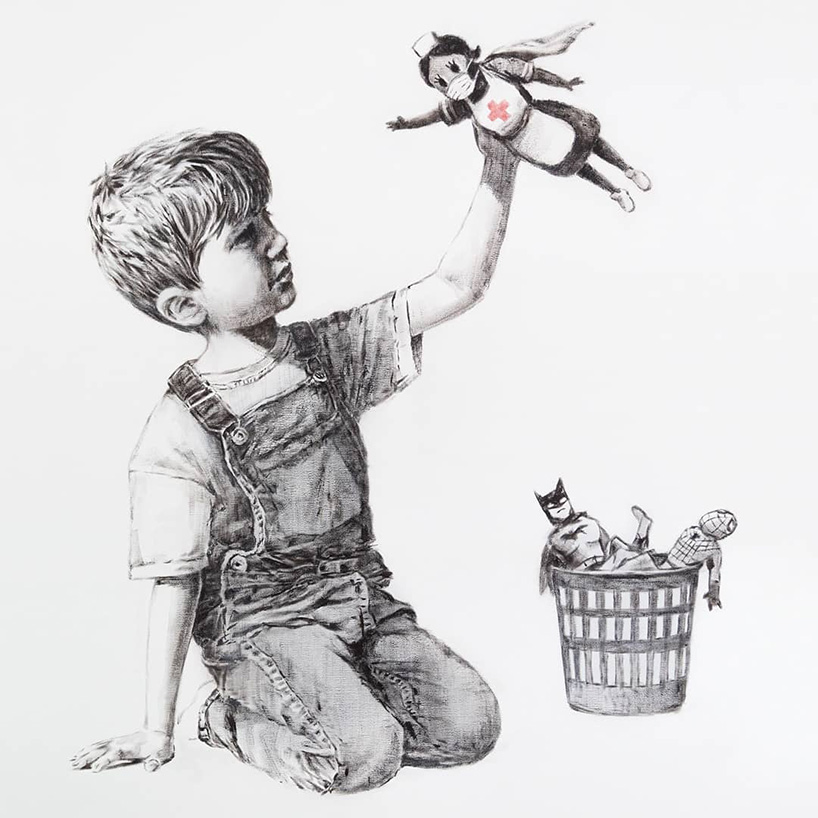 all images courtesy of banksy
according to the BBC, the artwork has been installed within southampton general hospital on the south coast of england. measuring approximately one square meter, or 40 x 40 inches, the painting was hung in collaboration with hospital managers in a foyer near the emergency department. banksy left a note for hospital workers, which reads: 'thanks for all you're doing. I hope this brightens the place up a bit, even if its only black and white.' meanwhile, the post on the artist's instagram is simply captioned 'game changer'.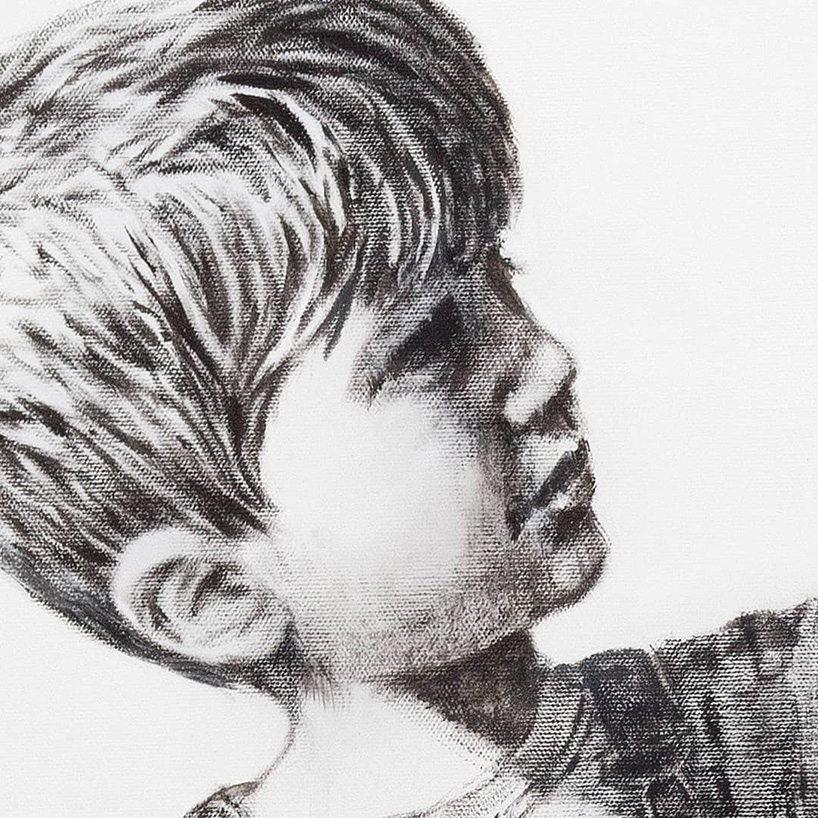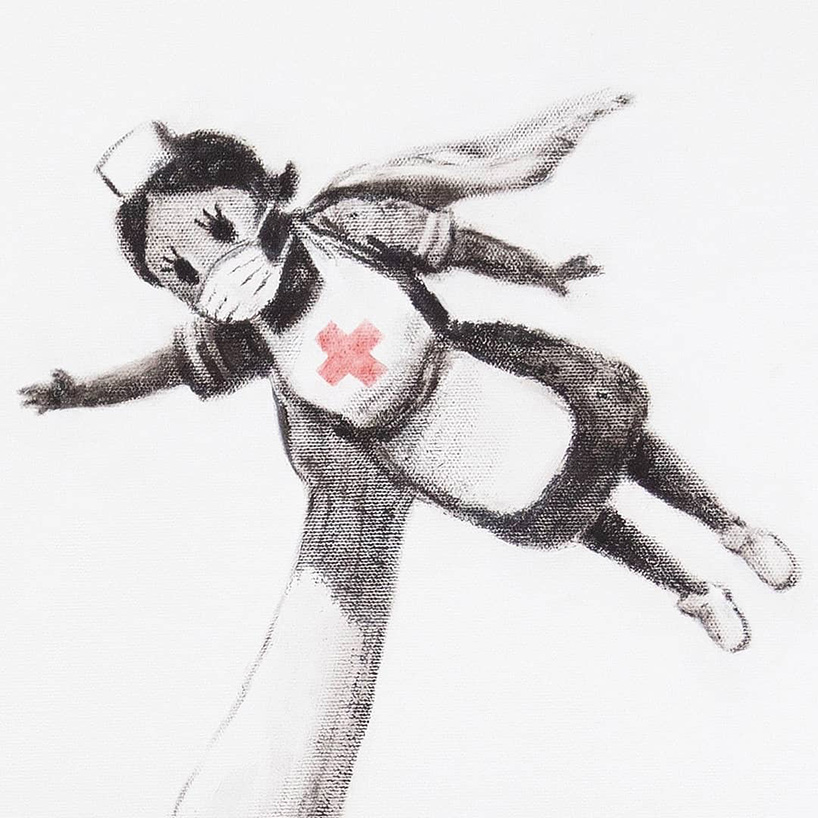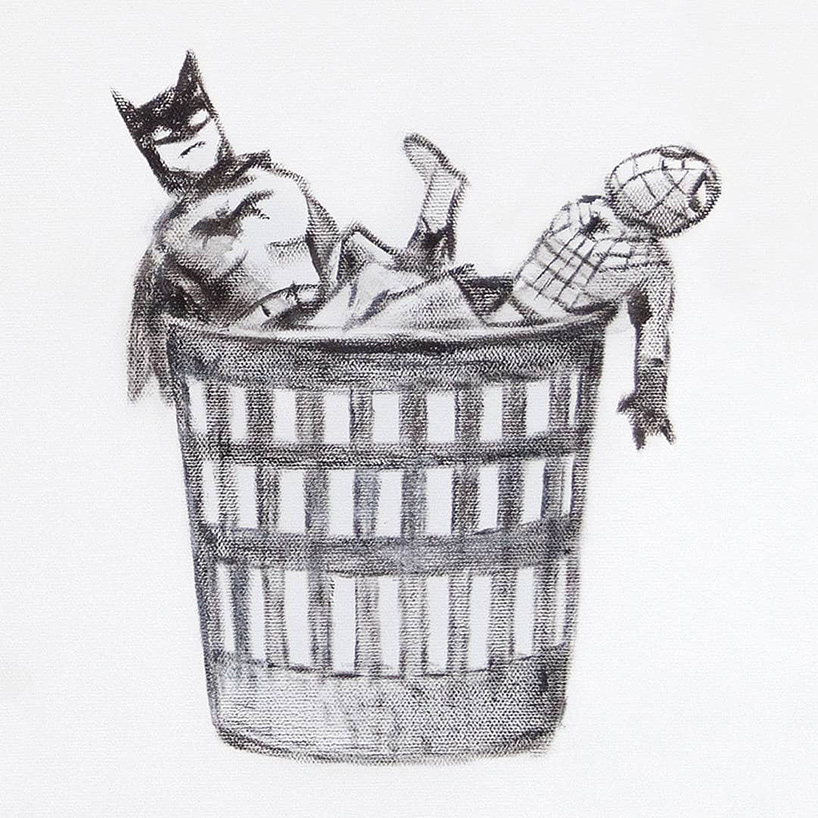 So proud to reveal this amazing piece of art Painting for Saints, created by #Banksy as a thank you to all those who work with and for the NHS and our hospital. Temporarily on display @UHSFT. An inspirational backdrop to pause and reflect in these unprecedented times. pic.twitter.com/3QIgMyrlcA

— Paula Head (@paulahead_UHS) May 6, 2020
project info:
name: game changer
art: banksy
size: approx. 100 x 100 cm