bernard tschumi's acropolis museum in athens photographed by danica o. kus
architectural photographer danica o. kus has documented the acropolis museum in athens, which first opened to the public in 2009. the building, which houses the archaeological findings of the acropolis, was designed by bernard tschumi architects. the museum is located by the southeastern slope of the acropolis hill, and is only a short walk away from the parthenon itself.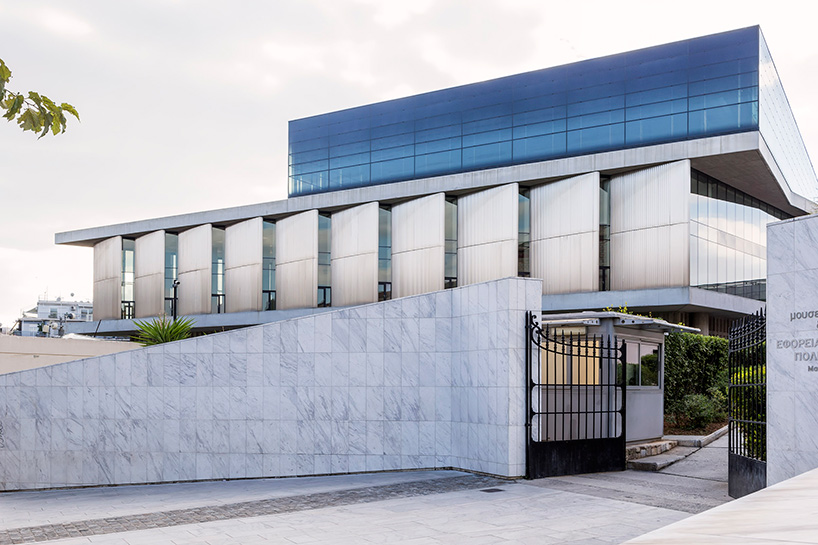 all images by danica o. kus
bernard tschumi architects began the project by dividing the building into three parts: a base, middle, and top. the base of the acropolis museum, which contains the entrance lobby as well as temporary exhibition spaces, an auditorium, and all support facilities, floats on pilotis over existing archeological excavations. from here, a glass ramp overlooking the archeological excavations leads to the galleries in the middle, in the form of a double-height room supported by tall columns.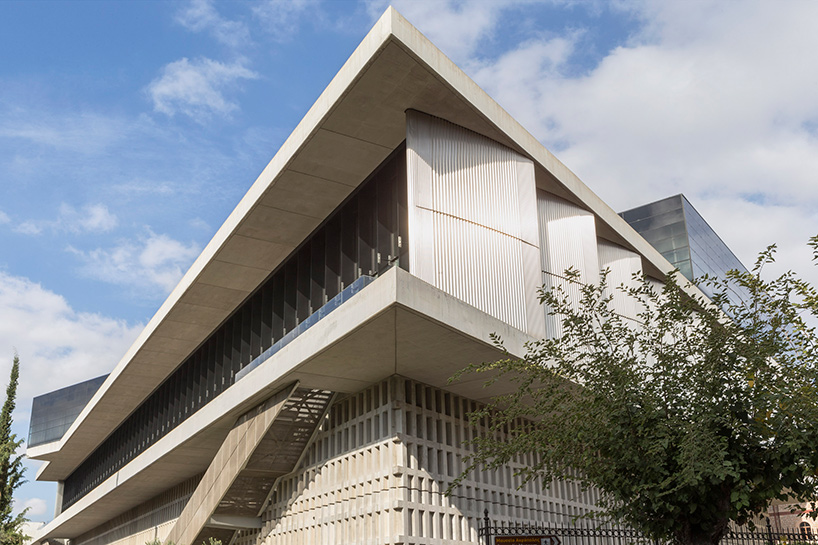 arranged around an indoor court, the top contains the rectangular parthenon gallery, which displays the marbles of the frieze exactly as they were at the parthenon centuries ago. here, the transparent enclosure provides the optimum lighting conditions for sculpture, while offering direct views to and from the acropolis. conceived as an 'architectural and historical promenade', the circulation route through the museum forms a clear three-dimensional loop.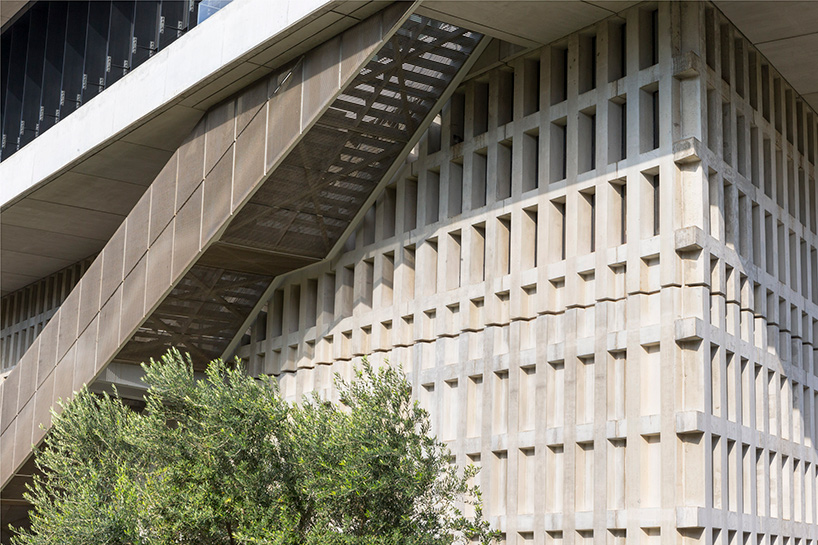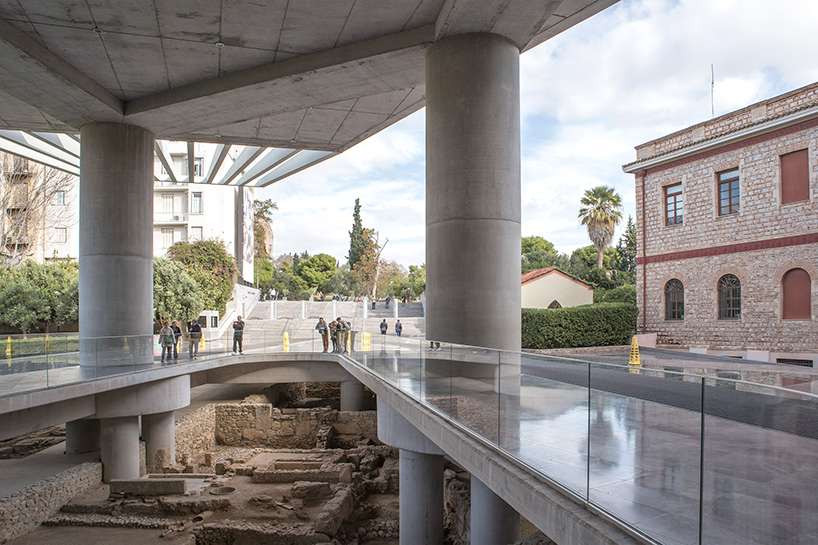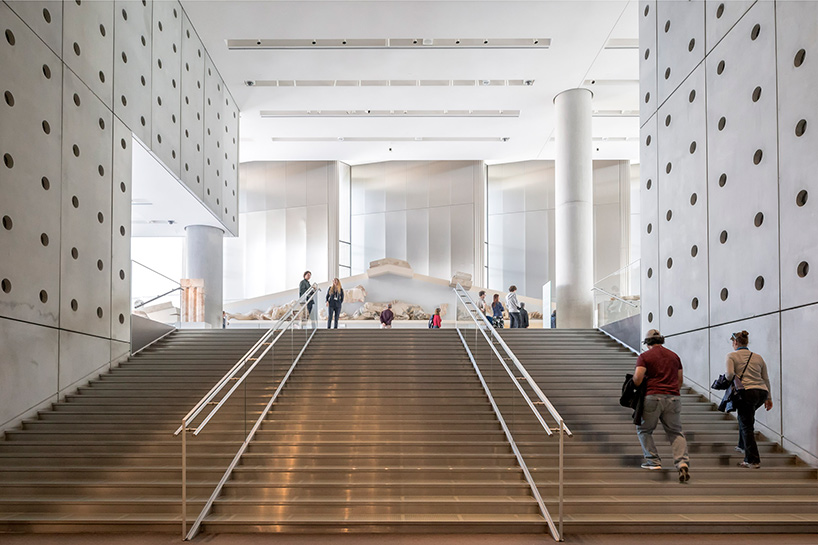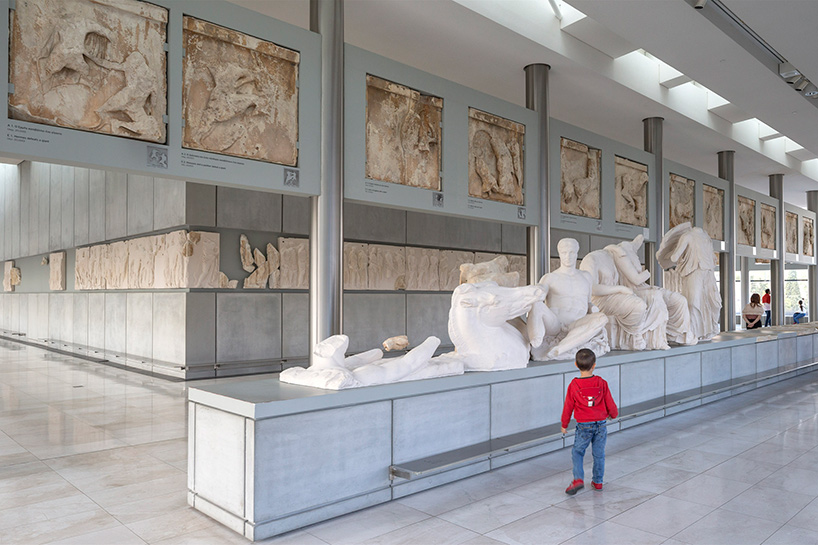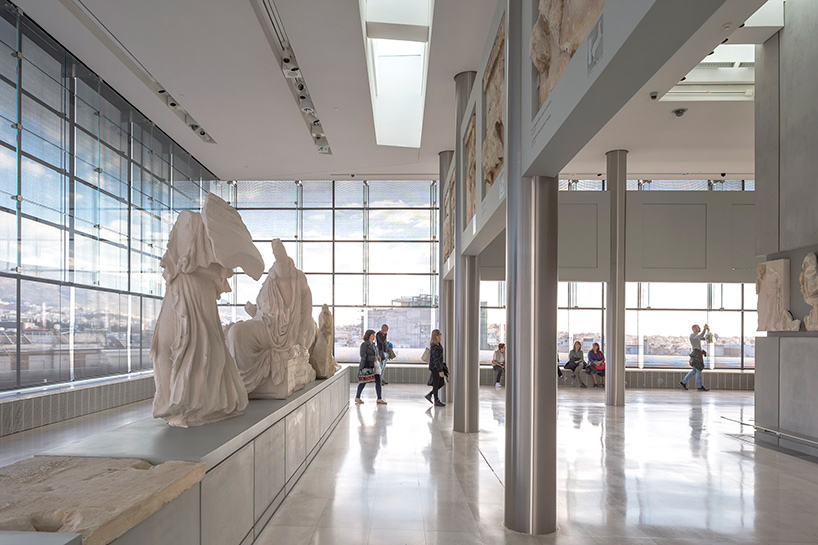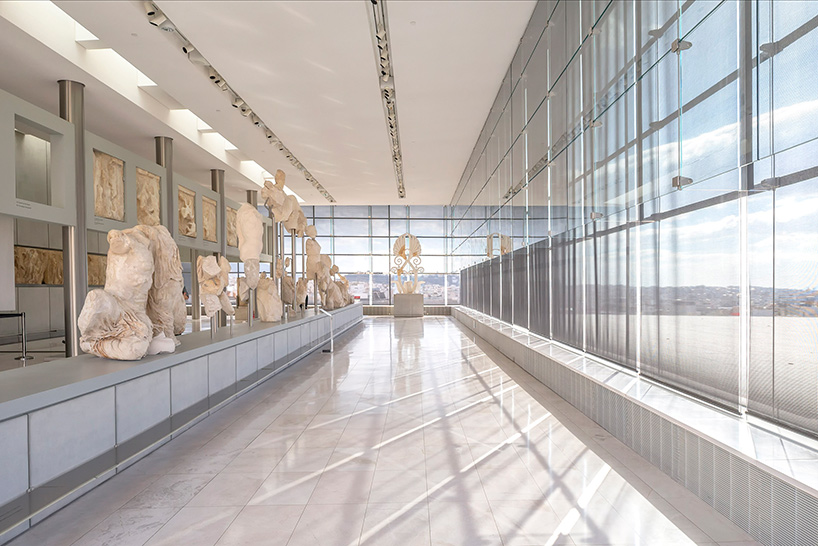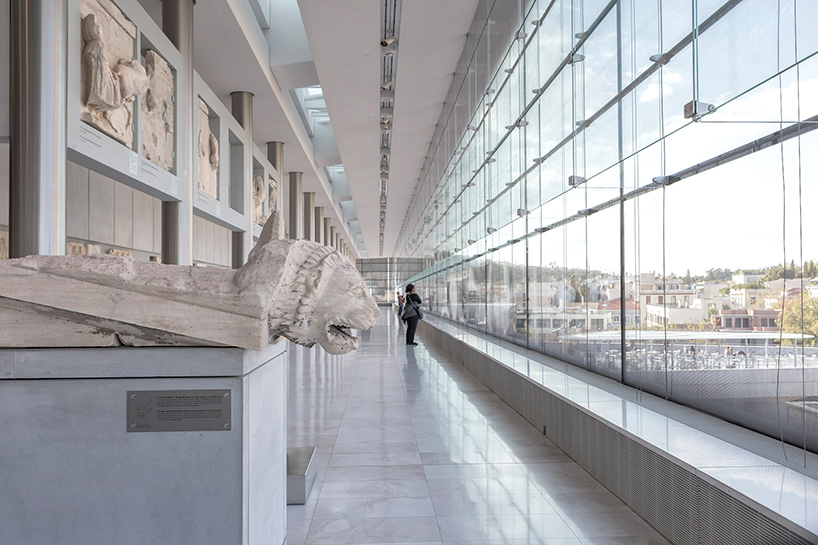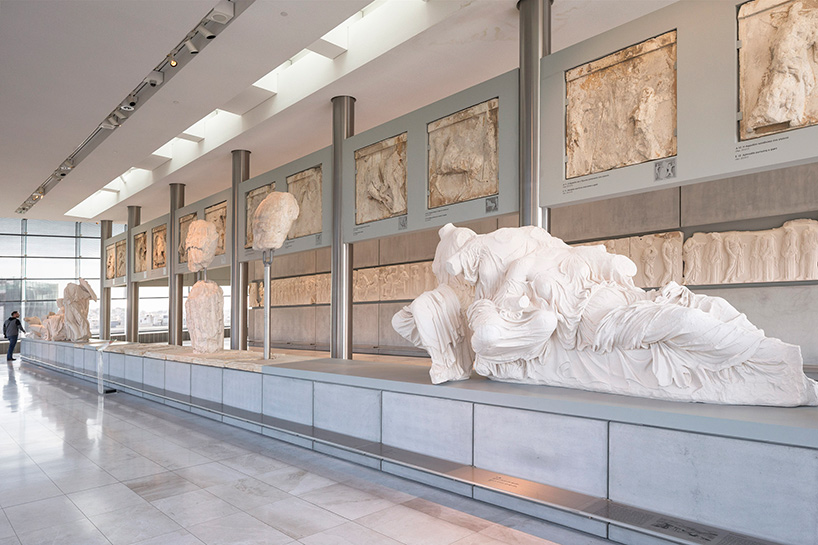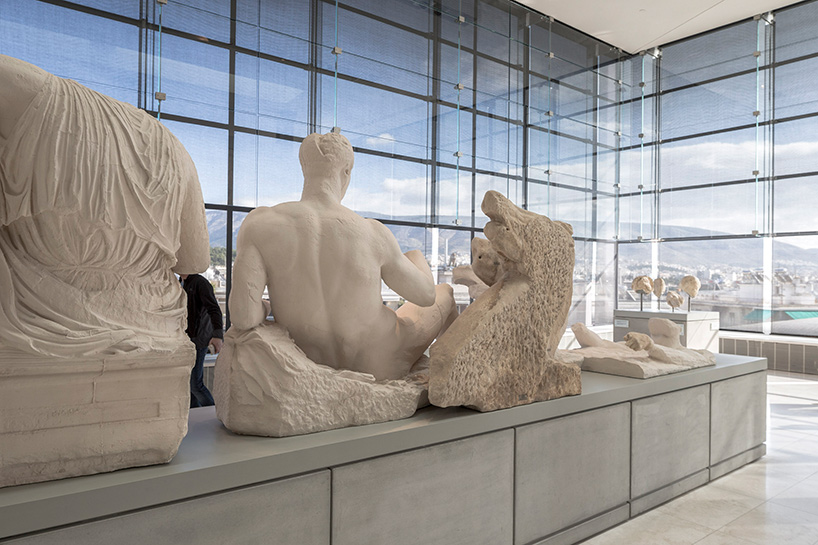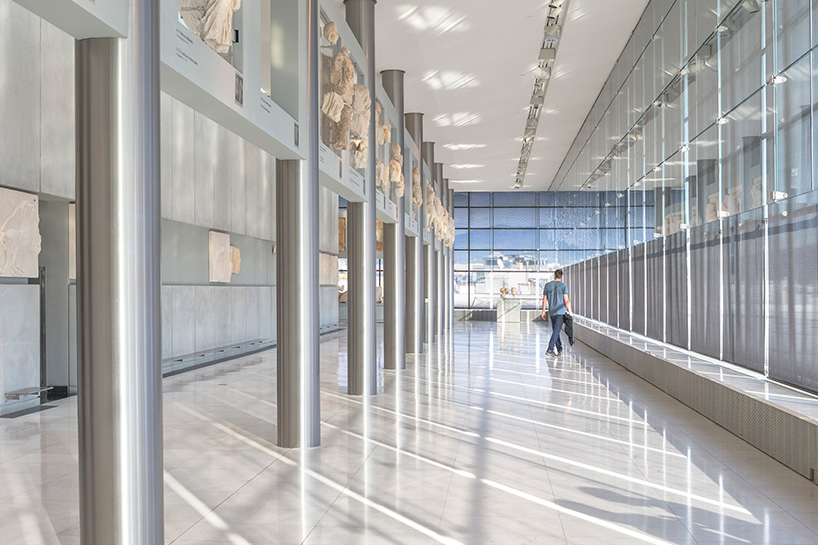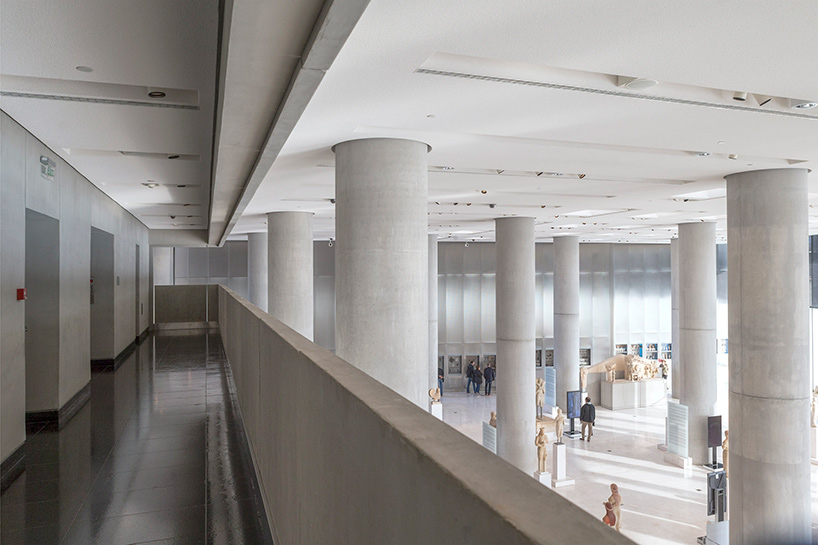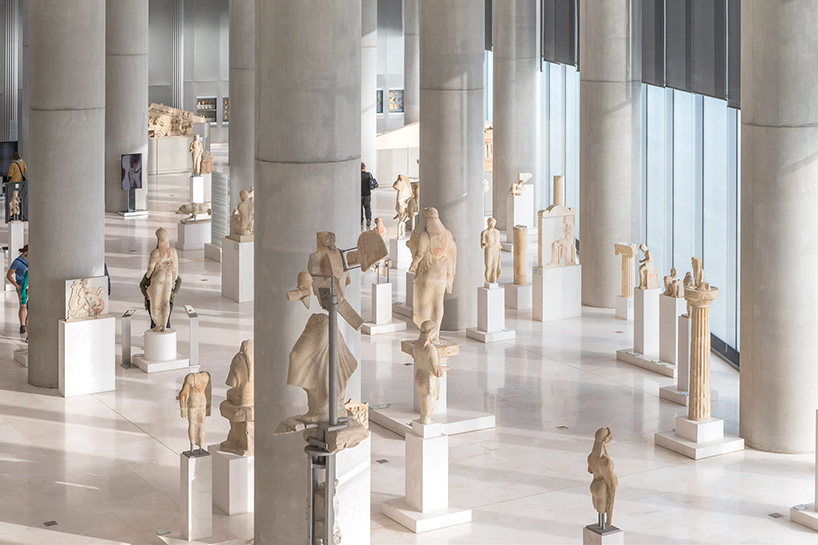 project info:
name: acropolis museum
location: athens, greece
architect: bernard tschumi architects
lead designer: bernard tschumi
key personnel: joel rutten, adam dayem, jane kim, aristotelis dimitrakopoulos, eva sopeoglou, kim starr, anne save de beaurecueil, joel aviles, valentin bontjes van beek, jonathan chace, allis chee, thomas goodwill, robert holton, liz kim, daniel holguin, michaela metcalfe, justin moore, georgia papadavid, kriti siderakis, véronique descharrères, cristina devizzi, kate linker
associated architect:michael photiadis, ARSY, athens: michael photiadis, george criparacos, nikos bakalbassis, phillipos photiadis
photography: danica o. kus
status: complete, opened 2009