bethany bickley crafts intricate paper sculptures from book pages
in these delicate and endearing paper sculptures, US based artist bethany bickley takes the narrative of books and brings them to life. from sylvia plath's 'the bell jar' to 'the bone yard' by jefferson bass, bickley uses pages from the book itself to illustrate the main themes of the novel in beautifully crafted figures.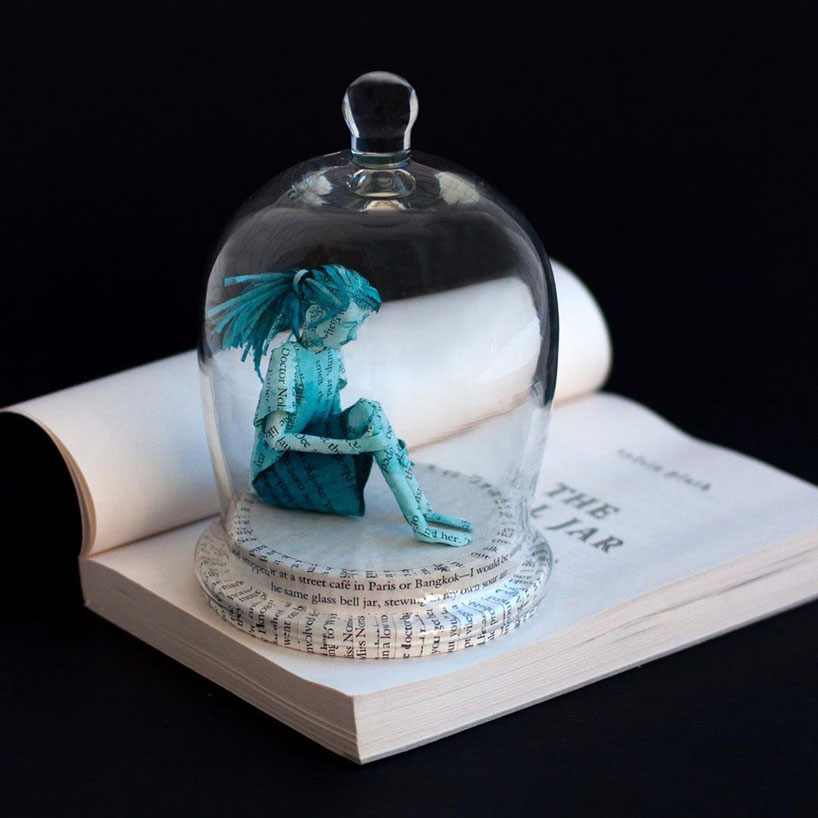 all images courtesy of bethany bickley
to illustrate sylvia plath's most well-known novel, 'the bell jar', bickley has created a tiny figure to represent the struggles of protagonist esther greenwood. the book narrates greenwood's battle with mental health as she slowly descends, and then returns, from the edge. using words from the book, bickley's huddled sculpture perfectly conveys the sadness and bleakness of the character.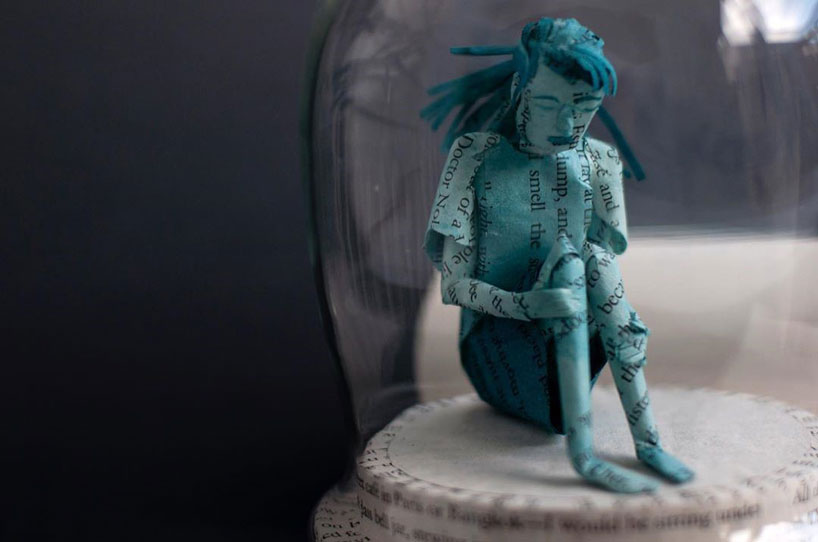 in addition to 'the bell jar', bethany bickley has created intricate paper sculptures for other classic novels from the 20th century, such as 'the woman destroyed', by simone de beauvoir. the artist also uses her crafting skills for commissions and reviews of the latest reads.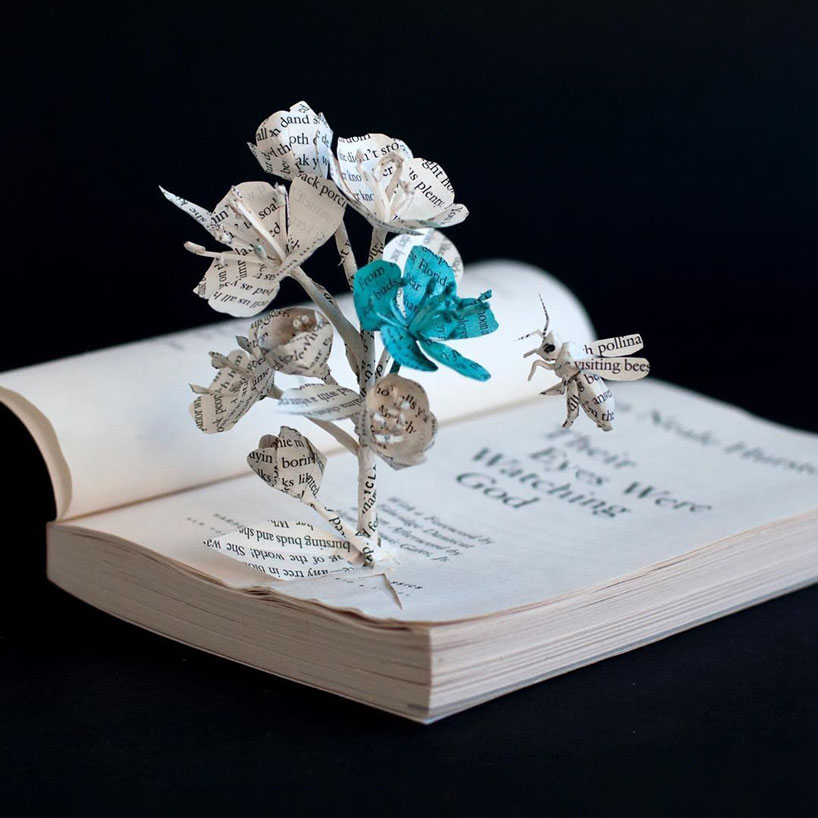 based in savannah, GA, you can follow the work of bethany bickley on her instagram here, where she shares her latest watercolors and paper sculptures. 'i'm a creative problem solver who brings words and visuals together to tell a story with impact and purpose. if there are no visuals, I create them.' – bickley.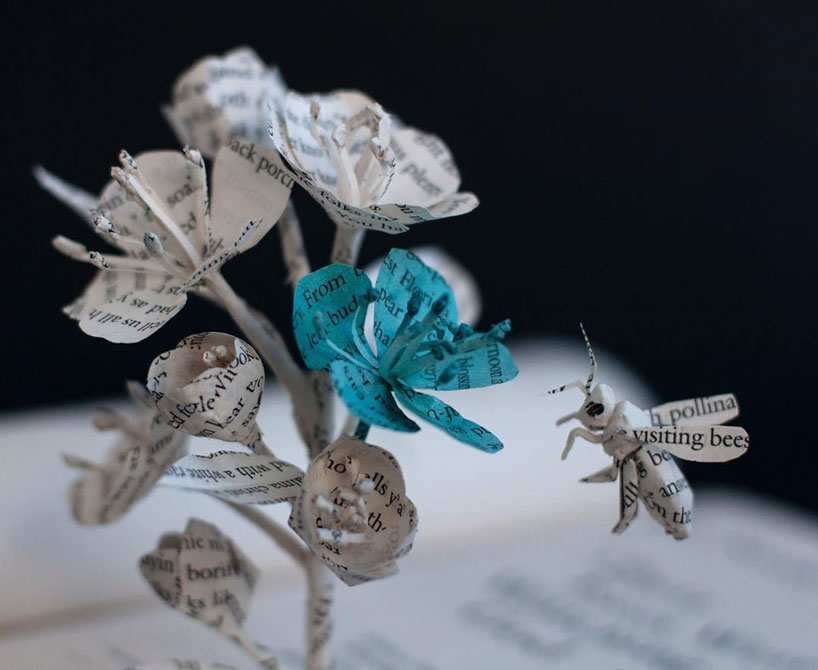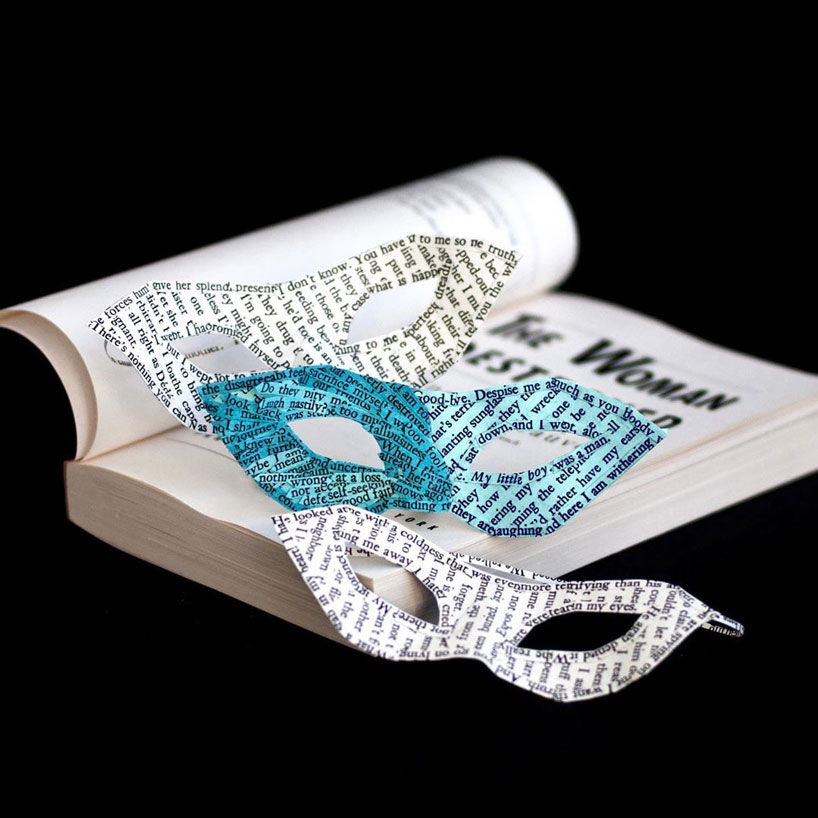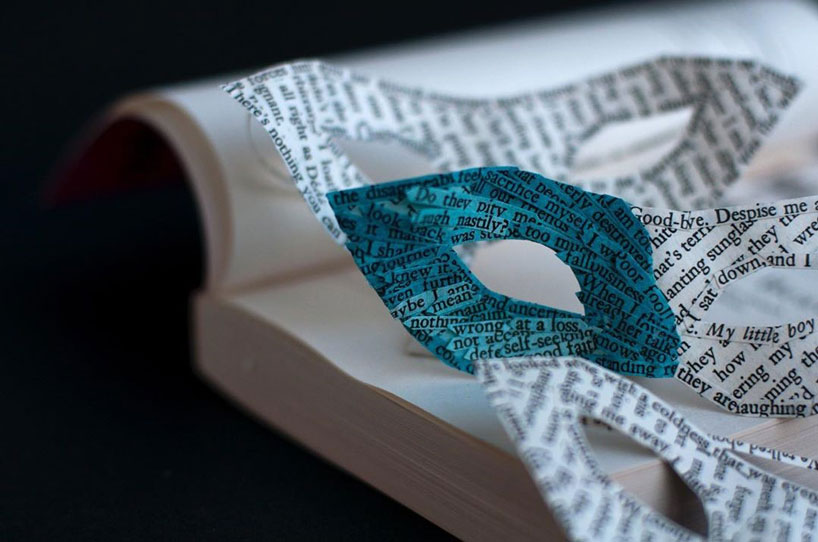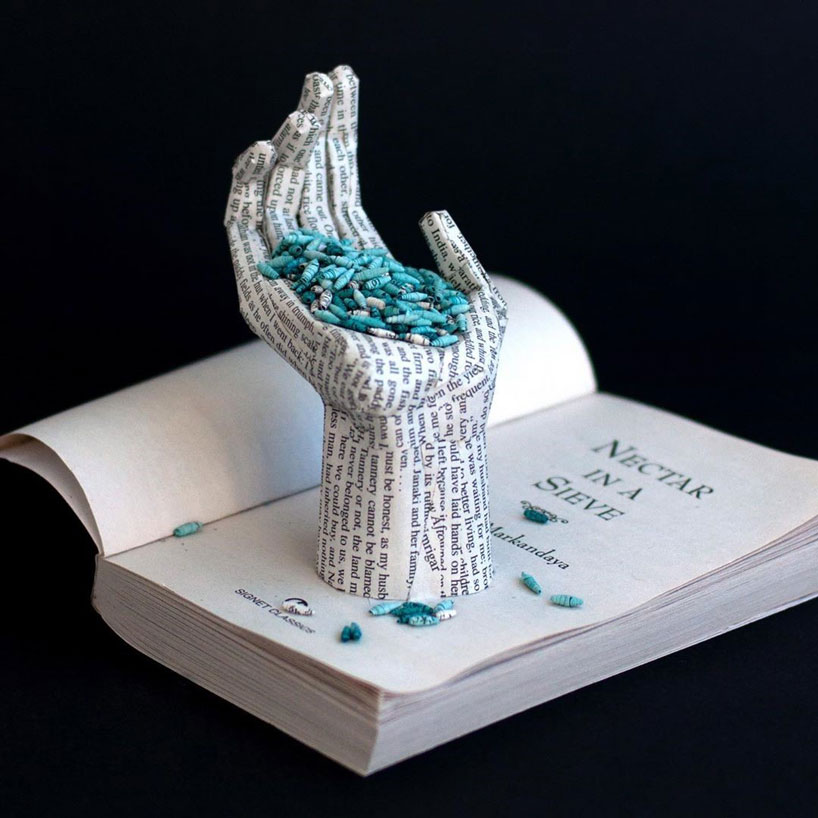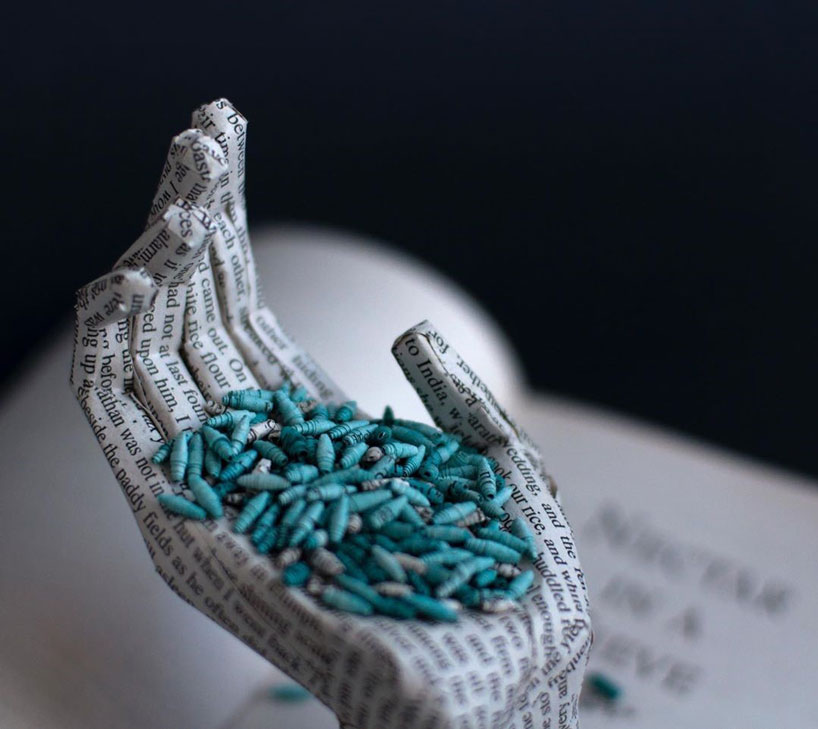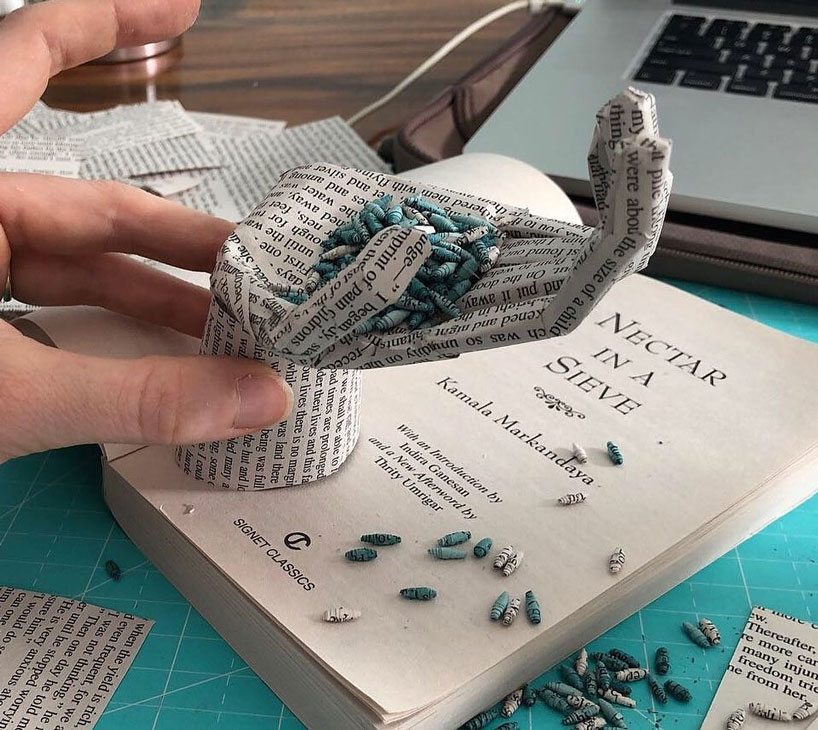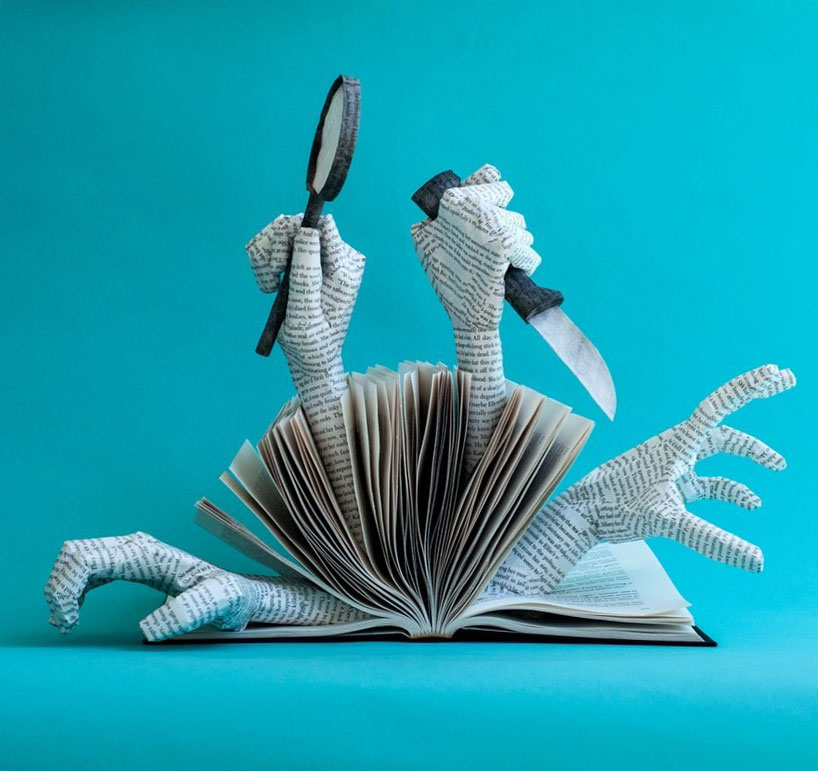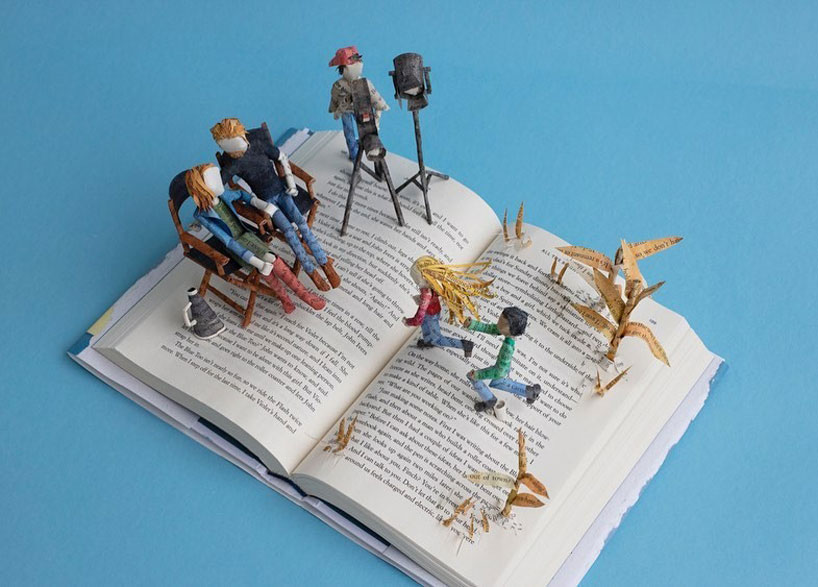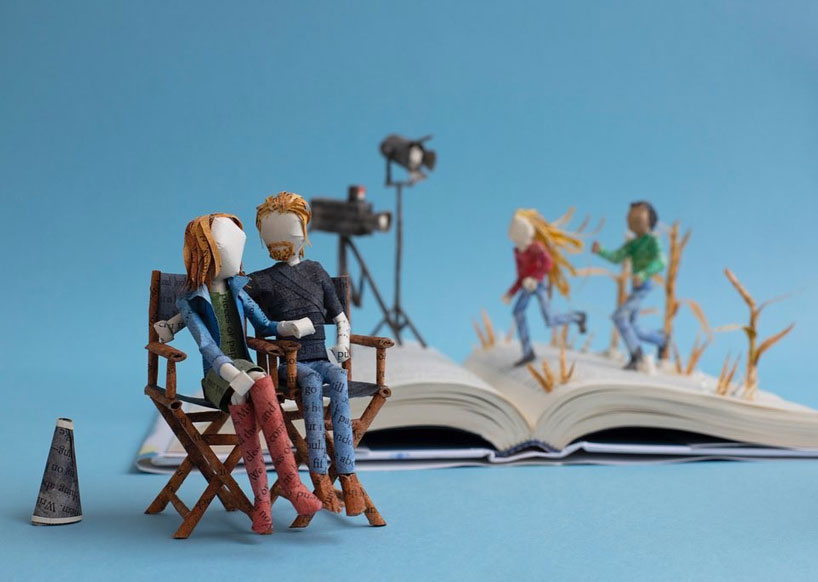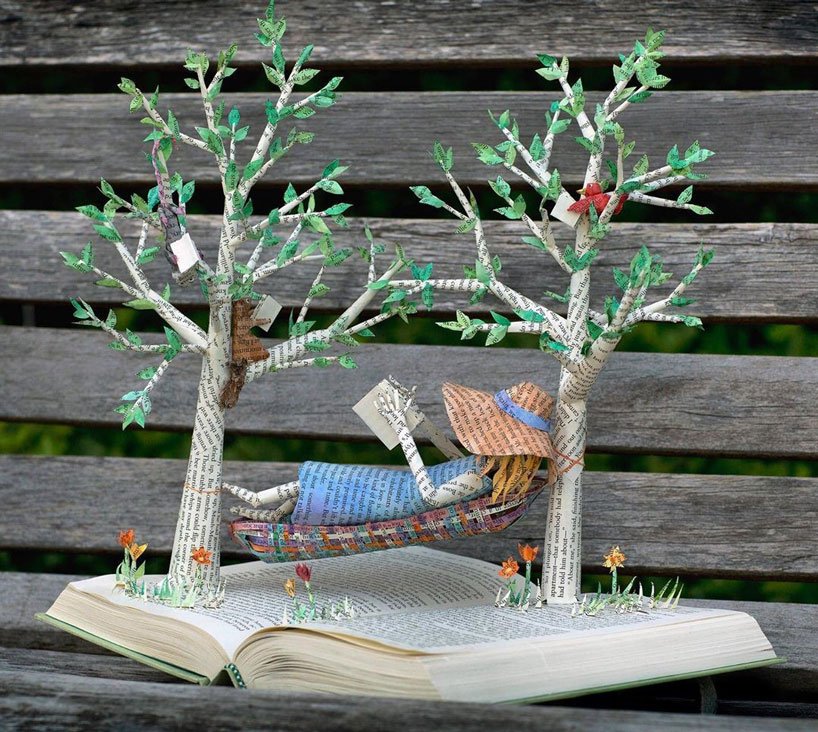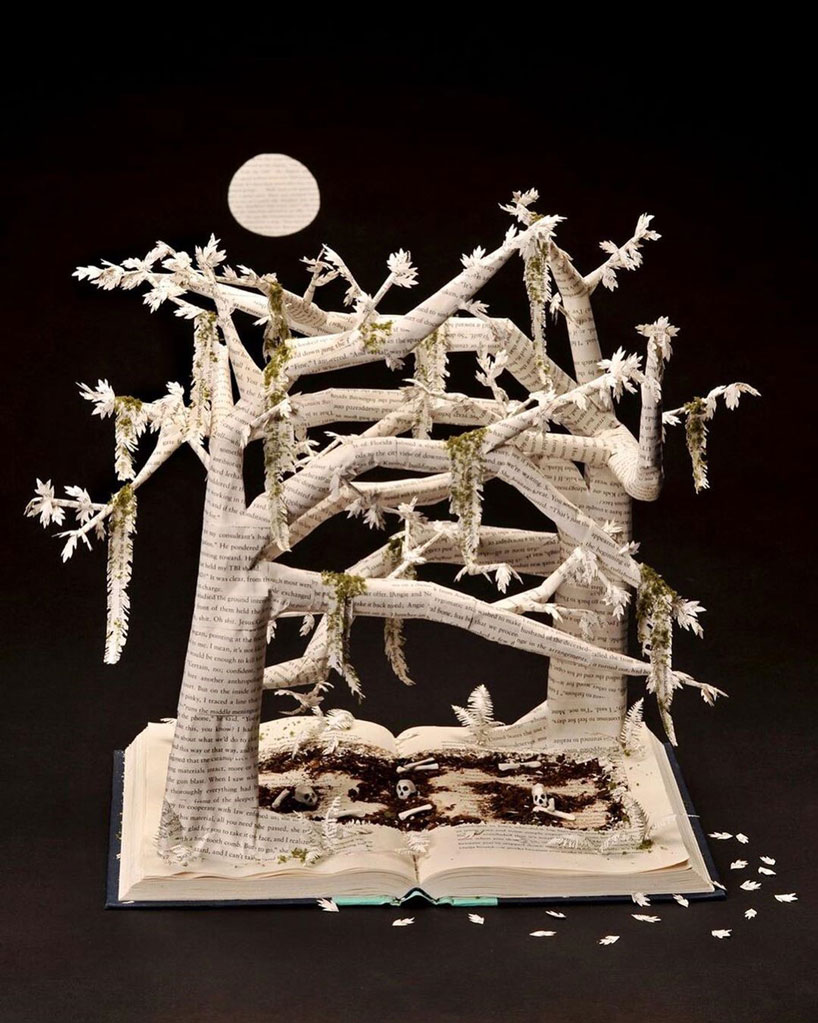 project info:
project name: book sculpture
artist: bethany bickley