boston dynamics spot robot dog helps doctors treat COVID-19 patients
from towing trucks to opening doors, the boston dynamics spot robot dog has learnt a new trick by treating COVID-19 patients. the mobile four-legged bot can now protect frontline healthcare workers by minimizing their exposure to the contagious virus. this mobile tool is especially helpful when there is a shortage of personal protective equipment (PPE).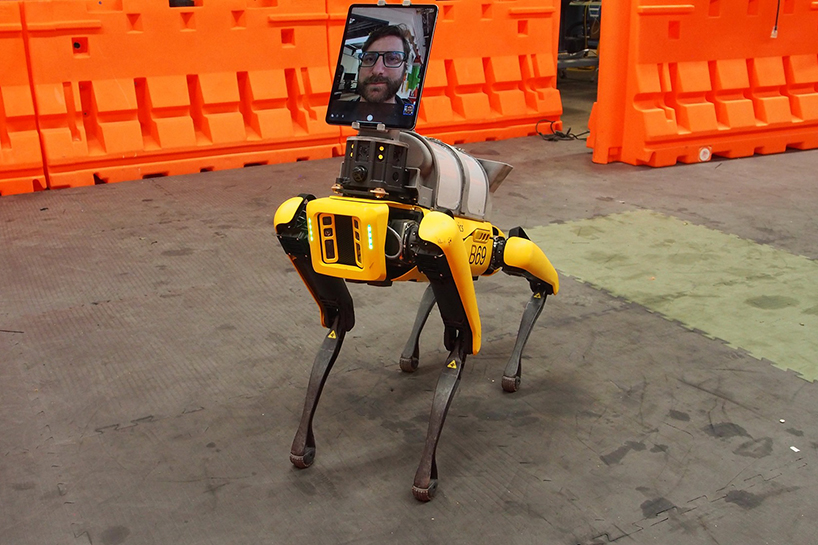 all images courtesy of boston dynamics
since the beginning of march 2020, boston dynamics has been testing how their spot robot can help the fight against COVID-19. the dog bot has been on trial at the brigham and women's hospital in massachusetts, where it has been used as a mobile telemedicine platform. it has assisted in ad-hoc environments, such as to remotely triage patients (assess the urgency of treatment) in tents and parking lots. this has helped minimize the hospital staff's time exposed to potentially contagious patients.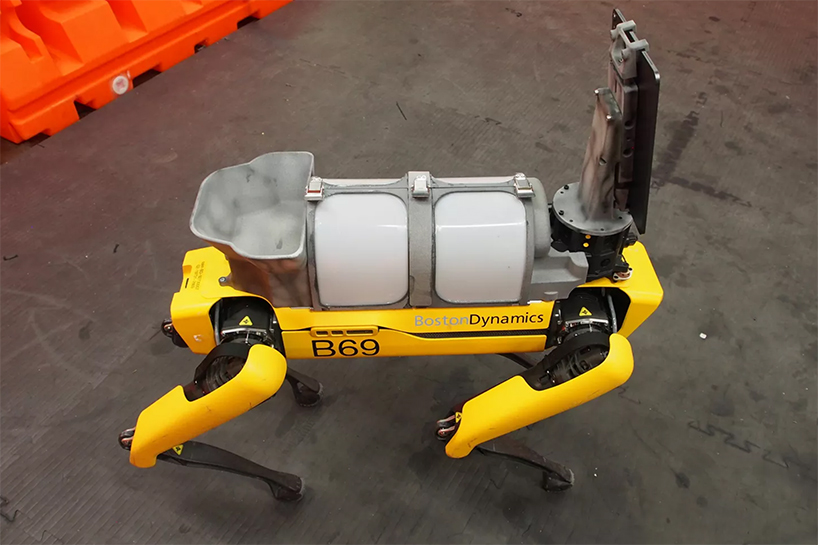 through the spot robot, boston dynamics has generalized the payload, hardware and software so that other mobile robotic platforms can use the technology. by open-sourcing, the aim is for more robots to be rapidly deployed in the medical field. in the future, they hope that spot can also be used to remotely measure body temperature, respiratory rate, pulse rate and oxygen saturation. furthermore, by attaching a UV-C light to its back, the device can kill virus particles and disinfect surfaces in unstructured spaces, like hospital tents and metro stations.
product info:
brand: boston dynamics
model: spot robot