burning man 2020 cancelled with 'virtual festival' moving online instead
burning man festival has been canceled for the first time in its three-decade history because of the coronavirus pandemic. announced on friday, the organizers of the annual arts festival, which was scheduled to run from august 30 to september 7, said that it would not be assembling 80,000 people in the nevada desert this summer and that it would instead be working on a 'virtual burning man'.
CEO of the burning man project marian goodell shared the news in a video, saying that the event would be held virtually in the interest of the health and wellbeing of the burning man community. in its place burning man has announced an online event that would still be paid-for and ticketed, with organizers hoping to attract 100,000 participants.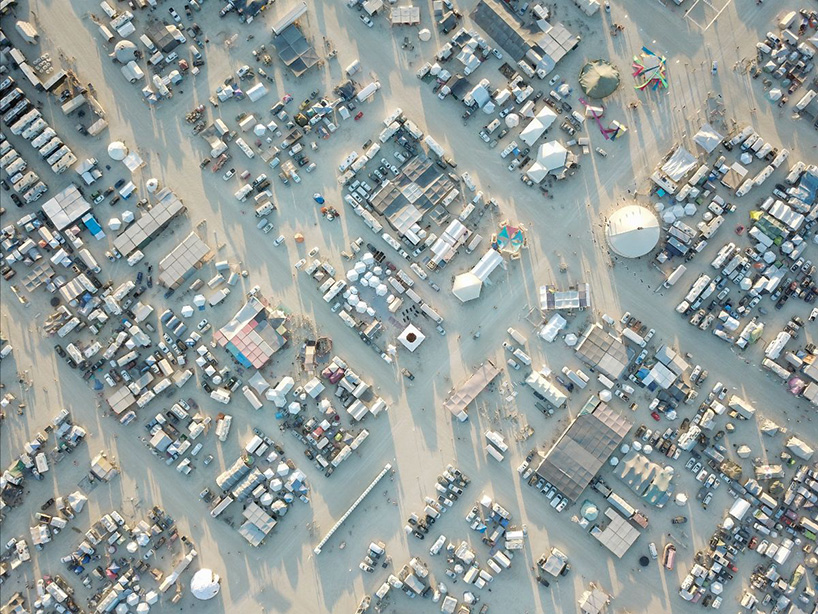 this image by by matt cyrankiewicz demonstrates the usual setup at burning man, that invites festival-goers to sleep in the desert in tents and other structures.
'black rock city 2020 is in the multiverse. I mean that is the theme, after all,' goodell said. organizers have already set up a virtual black rock city where burners and the public alike can check out this year's multiverse-themed festival installations. meanwhile, no other regarding the virtual event have been released.
video by burning man project
the cancellation of the giant art and music event, which has been held for three decades, will require 'substantial staff layoffs, pay reductions, and other belt-tightening measures,' the burning man organization announced on its website. the event's cancellation is also likely to have a serious economic impact on the state of nevada, where burning man is held each year in the remote black rock desert bringing in a reported $60m each year.
'this is not an easy time for us. we have actually already sold some tickets to black rock city,' goodell said. 'we are working to make a refund to those that need the refund. for those of you that are compelled by what we're doing and you can afford the gift, we would appreciate being able to do our work for burning man.'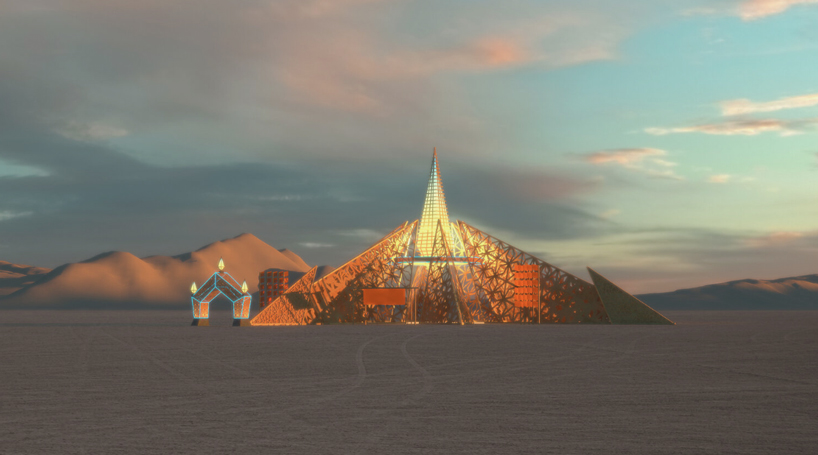 burning man's official temple was revealed earlier this year designed by colorado architect and artist renzo verbeck and artist sylvia adrienne lisse. how these structures will be translated online is not yet known.
image via verbeck design / cover image by andrew wyatt
'after much listening, discussion, and careful consideration, we have made the difficult decision not to build black rock city in 2020,' organizers said in a statement. 'yes, we are heartbroken. we know you are too. in 2020 we need human connection and immediacy more than ever. but public health and the well-being of our participants, staff, and neighbors in nevada are our highest priorities.'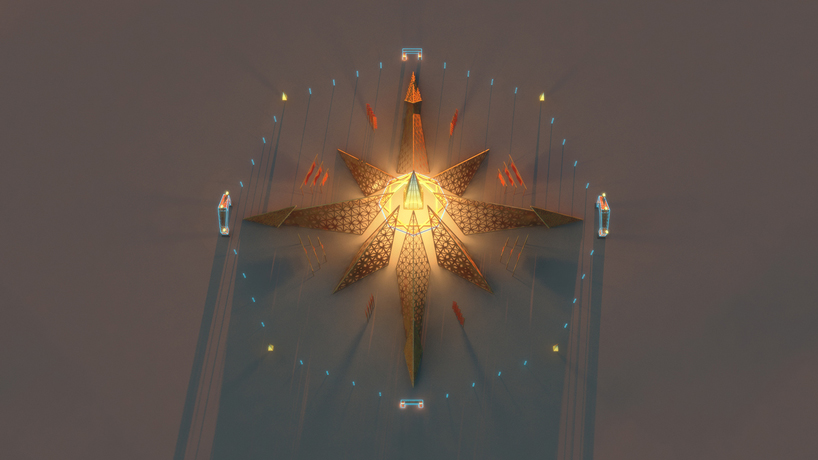 image via verbeck design
the announcement comes after news that the us recorded its deadliest day, becoming the first country to mark more than 2,000 deaths in 24 hours and its number of infections topped half a million. the covid-19 crisis has caused the cancellation of countless events including the tokyo olympics and salone del mobile in milan.