casa CMV by estudio MMX unobtrusively occupies its lakeside plot in central mexico
titled 'casa CMV', estudio MMX designed this house in mexico to complement the natural landscape in which it sits. located in valle de bravo, a town on lake avándaro, west of mexico city, the residence comprises two distinct levels. the private areas of the home, including five bedrooms, are hidden below ground on a semi-subterranean storey. this means that the communal parts of the plan could be contained within a single pavilion structure that offers sweeping views towards the lake.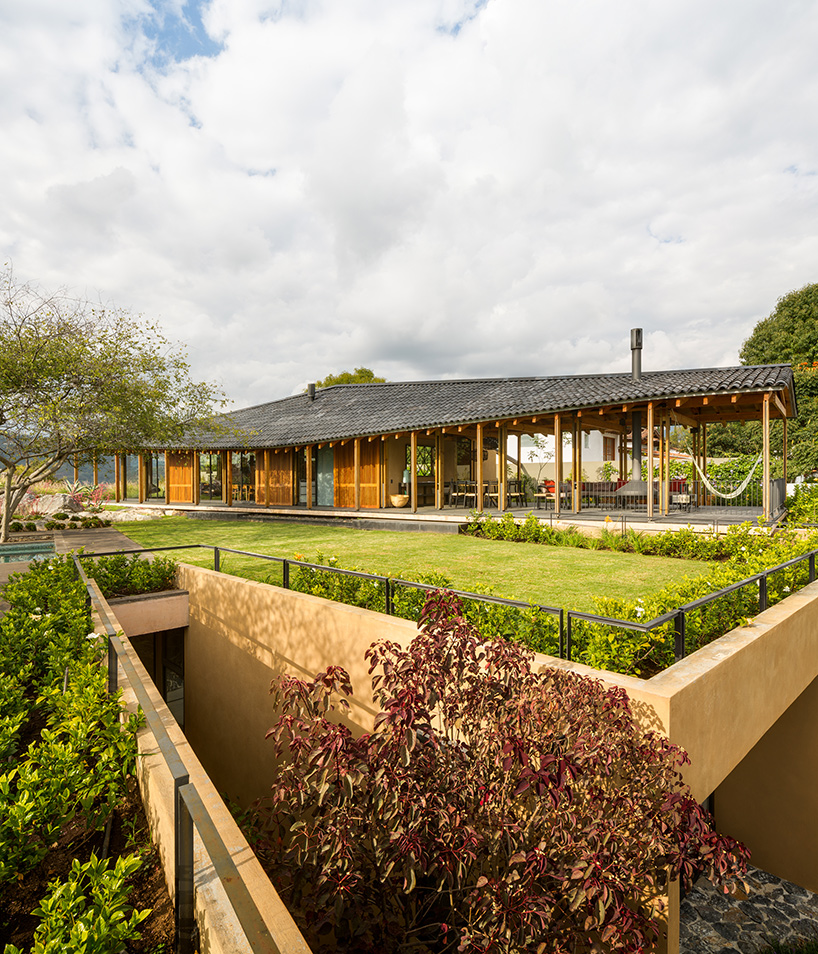 all images by rafael gamo
'the main actor is not the house, but the landscape,' says estudio MMX.'the breathtaking force of a natural landscape like this one, must not be eclipsed, but complemented and strengthened. while programming a space on the site, architecture must follow the virtues of the site and nature.' with this in mind, the architects housed the primary living spaces — including the kitchen, dining room, and lounge areas — within an elegant timber structure that obtrusively occupies the site.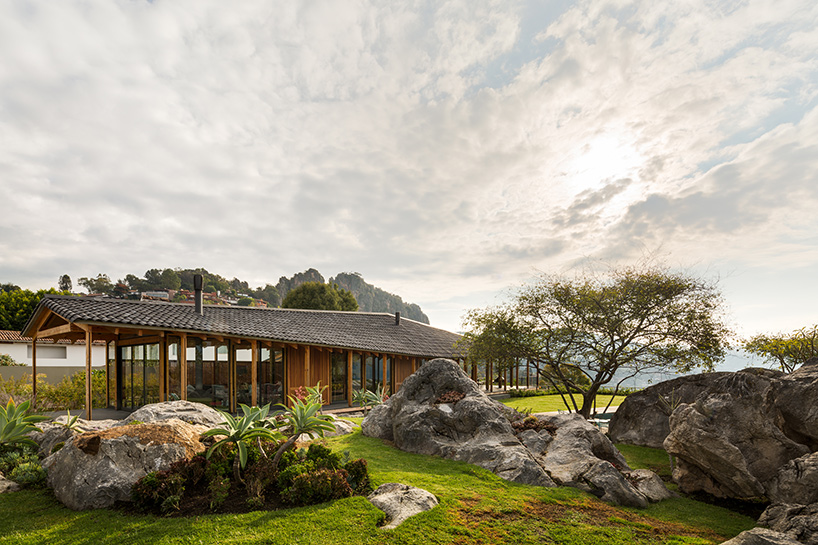 the shared living space opens up onto the garden, which is populated with grass, ancient rocks, and a swimming pool that stretches out away from the house.'earth, roof tiles, wood and stone are the materials through which the proposal develops a construction system, similar to those seen in the region, with a shared base of local knowledge, the search of this reference seeks the integration of the house into its territory,' says the design team. see other projects by estudio MMX on designboom here.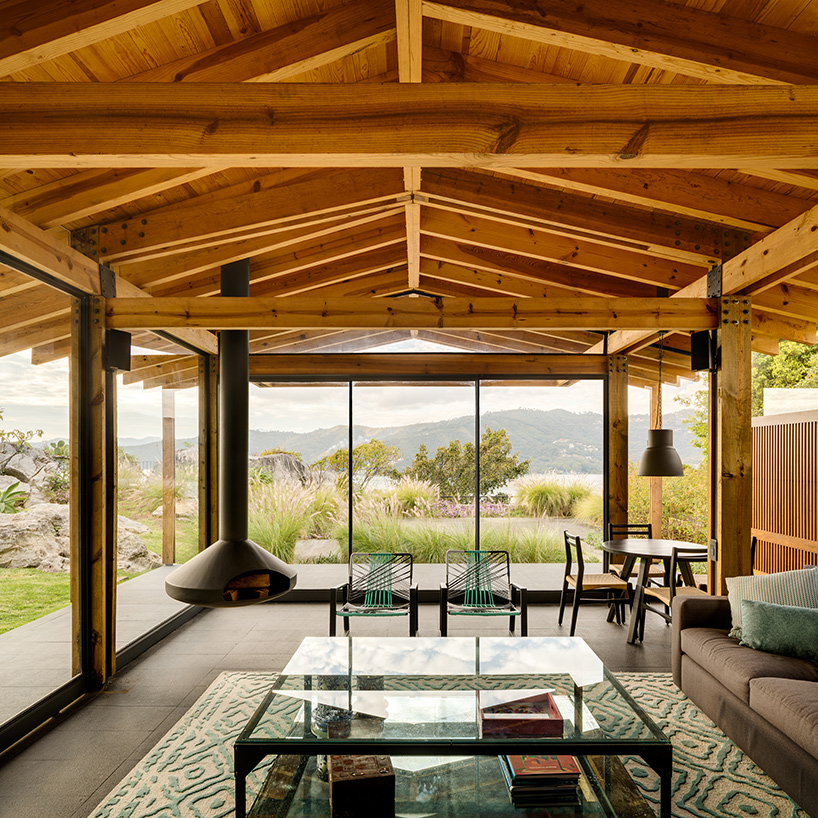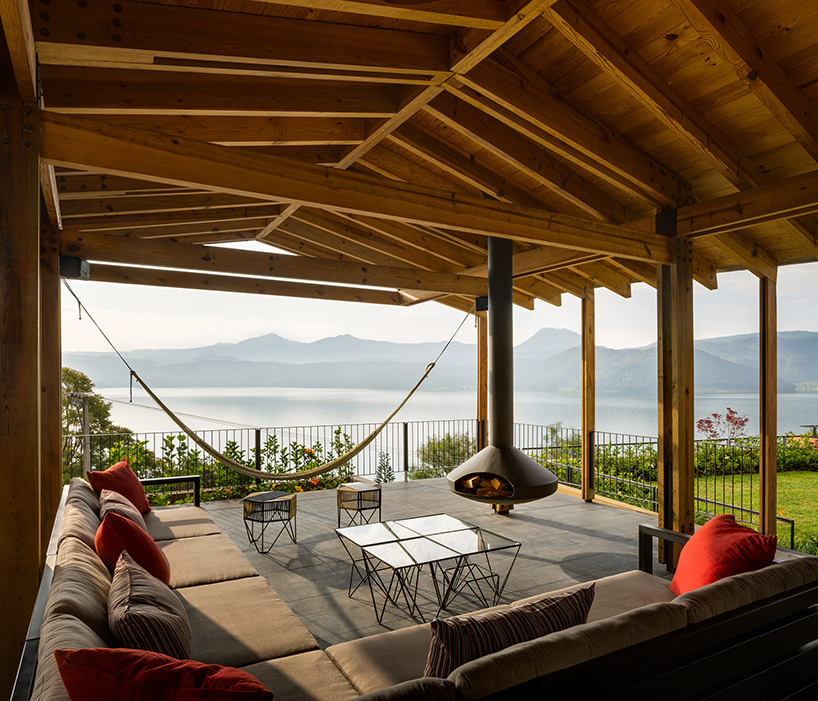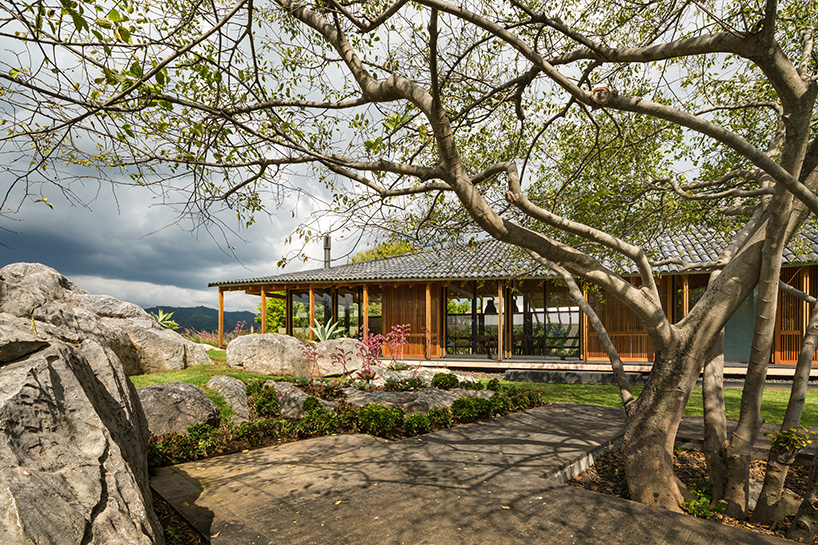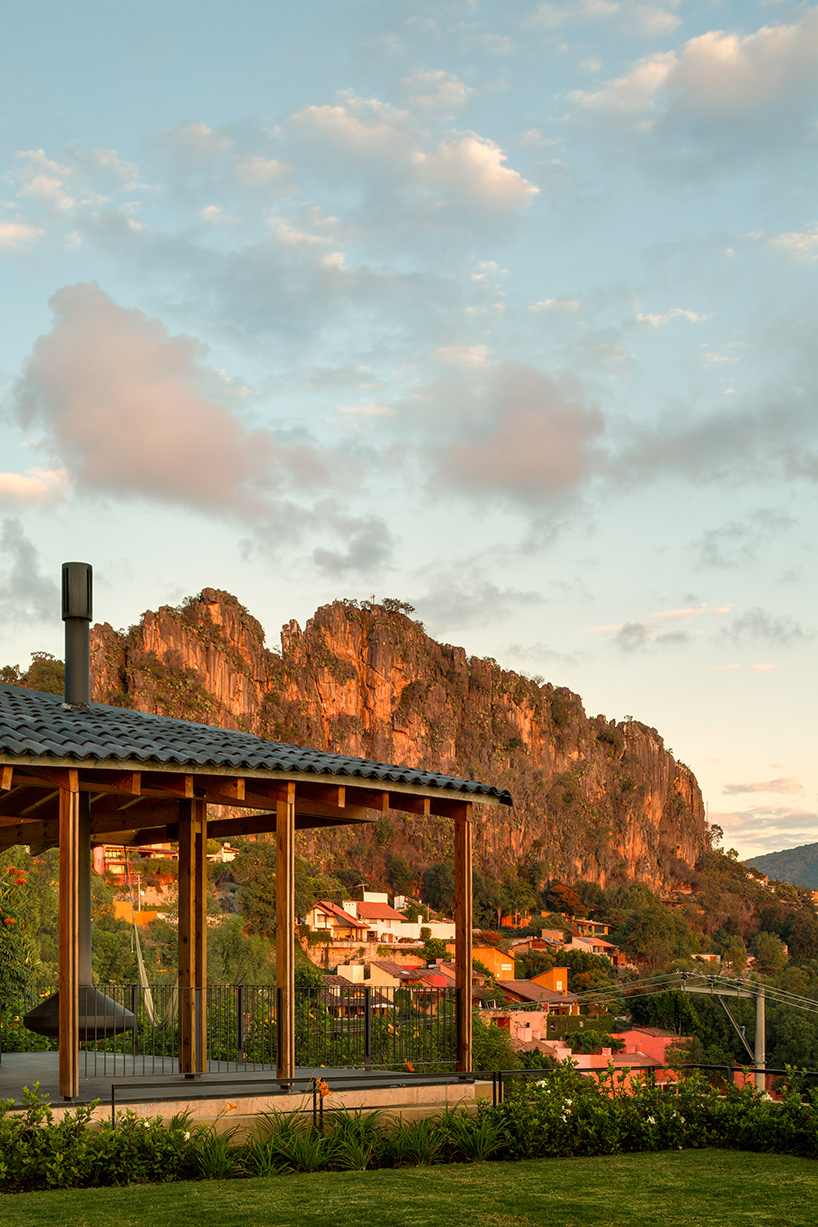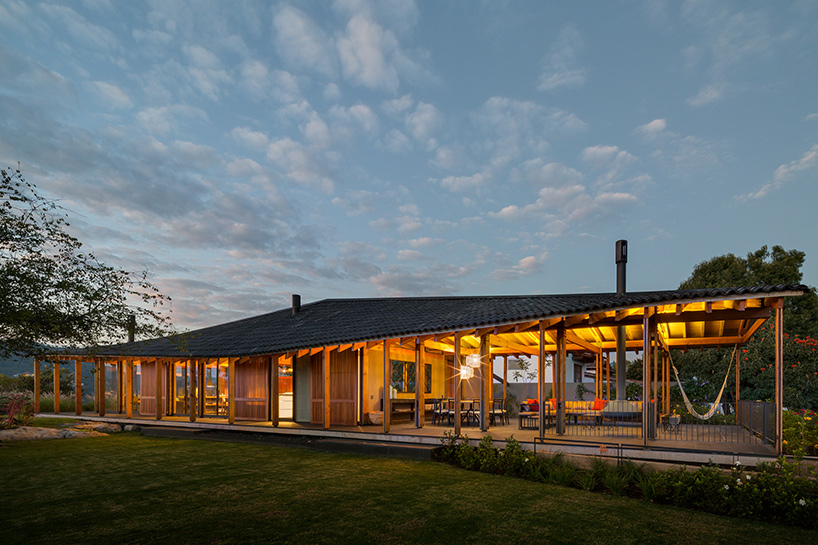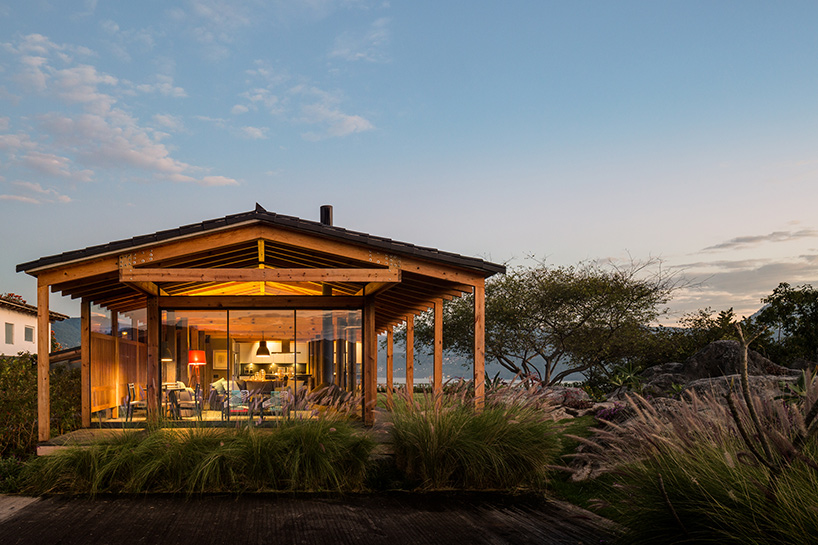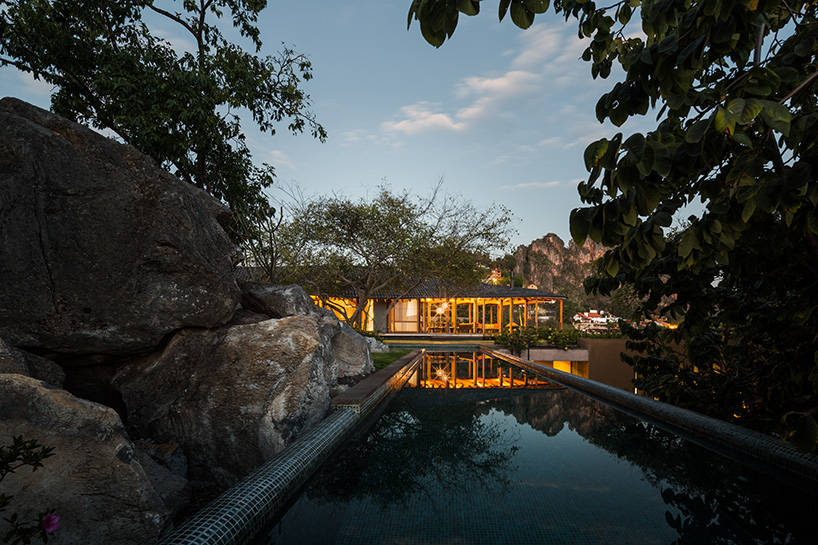 project info:
name: casa CMV
design: estudio MMX
location: valle de bravo, estado de méxico
collaborators: ana nuño, mariana braga
area: 343.45 sqm
year: 2019
photography: rafael gamo