crossboundaries completes prefabricated jinlong school in only 13 months
beijing-based studio crossboundaries presents its 'jinlong school', a prefabricated project completed at an accelerated rate in just 13 months. the 36-classroom school is sited within the newly established pingshan district in the metropolis of shenzhen, china. with the vibrant design, the architects sought to not only maximize the potential of prefabricated architecture, but to realize a project carrying significant social impact. the multi-functional structure was constructed in less than half the time as a building of an equivalent scale.

image by wu qingshan
the crossboundaries-designed jinlong school is organized with a flexibility that provides clever solutions for a high-density program. the design team adopts prefabricated elements to a maximum, making up 75% of the project. this method serves to dramatically reduce on-site construction waste, required wet construction, labor input, and build time. transportation costs were kept to a minimum as the team worked with a local, shenzhen-based prefab elements factory. additional advantages such as energy conservation, environmental friendliness and earthquake resistance were also incorporated.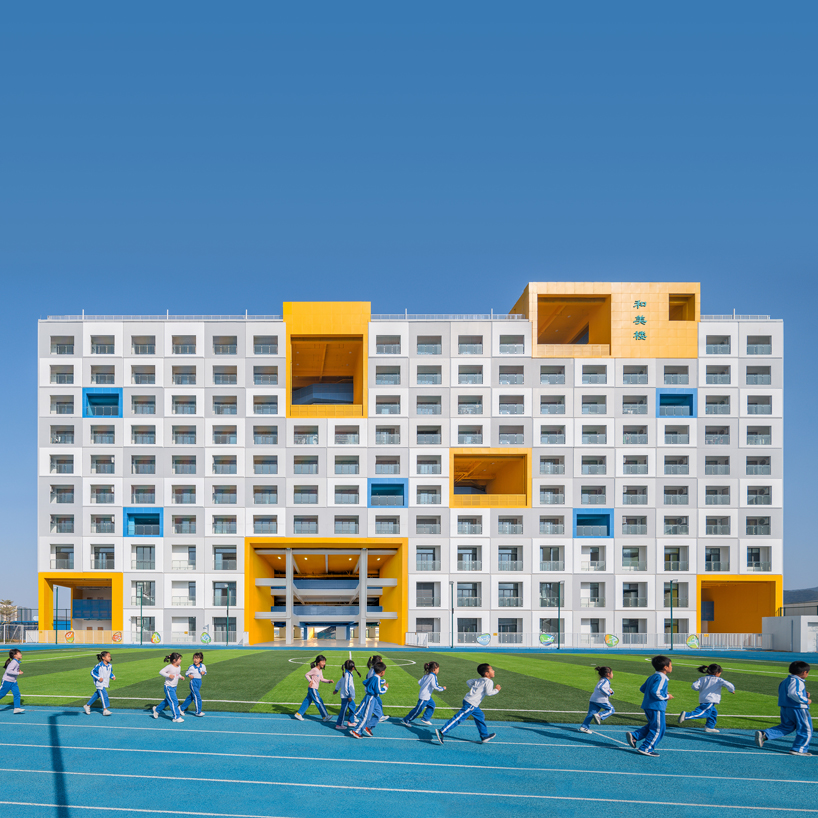 image by wu qingshan
the team at crossboundaries curates the school with its own distinctive, individual design character, while prioritizing occupant-oriented spaces. in this sense, the complex as a whole represents a concise layout solution, with a compact conceptual approach. modular systems are implemented within the residential and educational buildings — such as dormitories, teaching and other classrooms — while public and gathering spaces are built with the use of more conventional construction methods.

image by yang chaoying
'looking at the briefing, there appeared to be so many limitations,' says hao dong, founding partner of crossboundaries.'limited time, a limited budget, a potentially limited creativity due to the mandatory use of prefab, a very small site area, with all those functions to integrate. then again, we were extremely intrigued to take on this project, to create a human, people-oriented school within all those limitations, and at the same time to still be as creative as possible, in designing a space that provides a solution for a realistic problem that we all have to face in quickly expanding cities in the future.'

image by wu qingshan
'we aimed to break the rigid repetition of the same paneling, and to incorporate visually appealing highlights for the campus,' adds binke lenhardt, crossboundaries' partner and co-founder.'we saw the potential to create a subtle, but rhythmic rise and fall of elements, to work against the otherwise totally flat façade surface of the dormitory building for example. we achieved this in making use of available window opening panels, in different panel thicknesses, and through color accents of course. using predominantly prefab doesn't necessarily mean having to be dull!'

image by wu qingshan

image by yang chaoying

image by yang chaoying

image by wu qingshan

image by wu qingshan

image by yang chaoying

image by yang chaoying

image by wu qingshan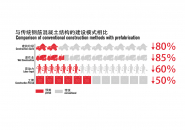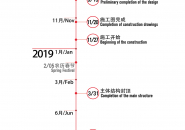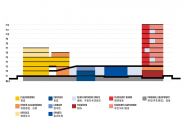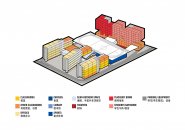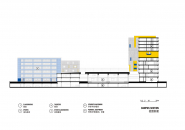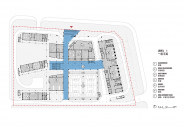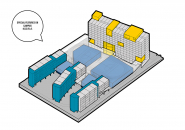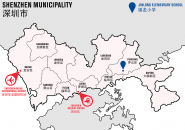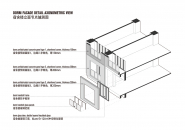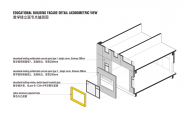 project info:
project title: jinlong school
architecture: crossboundaries
location: pingshan district, shenzhen, guangdong province, china
client: shenzhen pingshan district building and works bureau
partners in charge: binke lenhardt, dong hao
design team: gao yang, gan li, hou jinghui, david eng, silvia campi, eric chen, wang xudong
cooperator and construction team: china construction science & technology co., ltd.
completion: january 2020
photography:wu qingshan, yang chaoying