DAS lab wraps cool stainless steel around a concept store in shijiazhuang, china
in the chinese city of shijiazhuang, DAS lab has completed the design of 'AND.G' concept store. mixing sandblasted stainless steel with terrazzo and blue glass, the space provides the perfect stage to showcase a number of contemporary brands.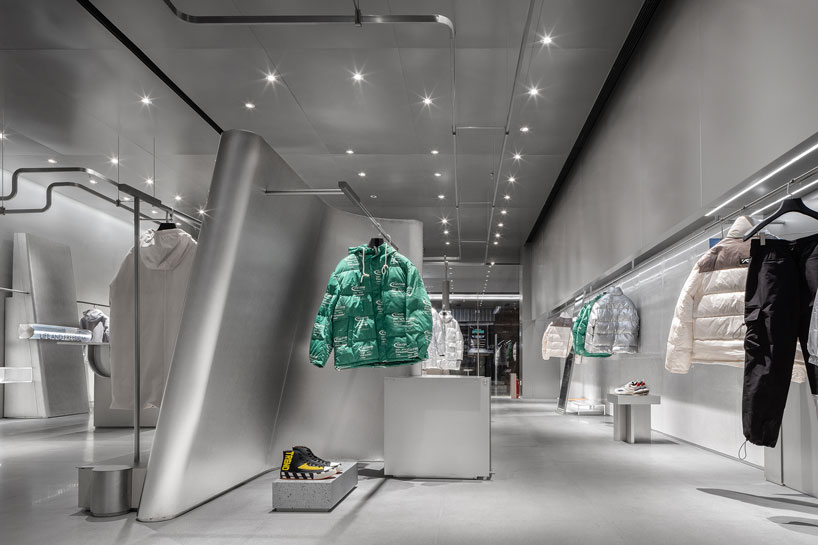 all images © shao feng
spanning a total floor area of 1937.50 ft2 (180 m2), the AND.G concept store is designed around the idea of 'inclusiveness', where different brands can come together through a cohesive interior. to achieve this, DAS lab has drawn the floor plan in a linear manner to form an abstract and flat grid system. through this system, AND.G hopes to provide a platform for independent brands while also creating a place for them to gather as one.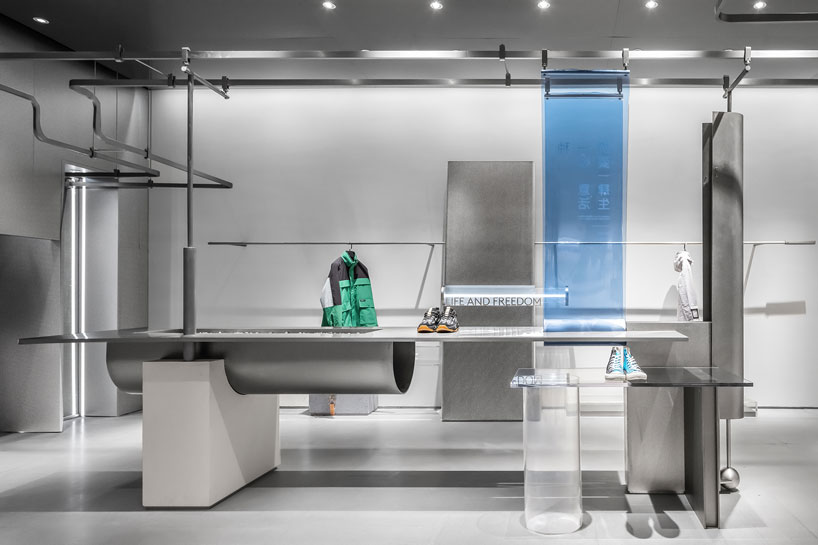 rather than imposing a fixed circulation path, AND.G allows customers to meander between pieces, with the idea of affording shoppers to have an in-depth dialogue with brands out of intuition. there are only the subtlest of boundaries as brands are encouraged to radiate themselves while intersecting and penetrating each other.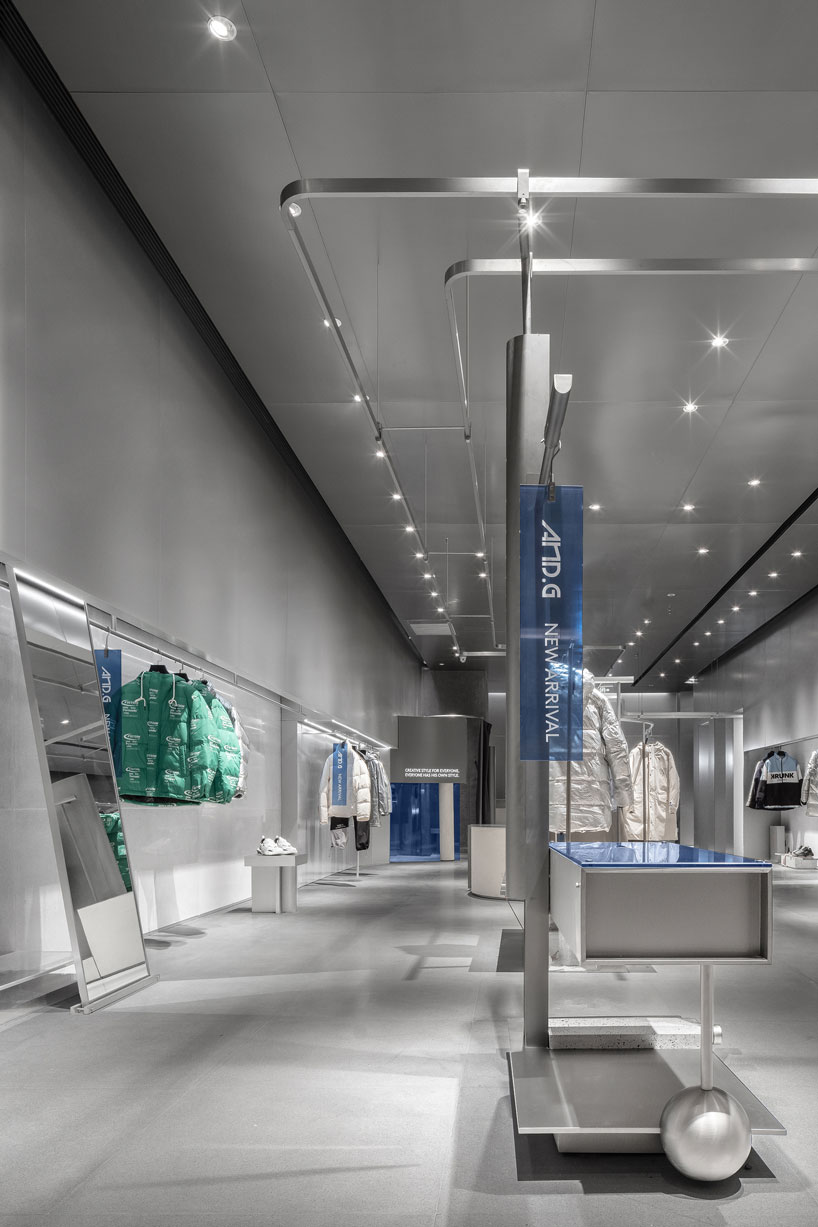 the interior is defined by sandblasted stainless steel, terrazzo, and blue glass. the cool, metallic atmosphere which these materials create radiates throughout the space, resulting in a contemporary and almost futuristic store. a metal railing system runs through the store, linking brands together while also serving functionally to support the display structures. the display plinths take on an industrial yet polished aesthetic thanks to exposed structural columns and minimal to zero decoration.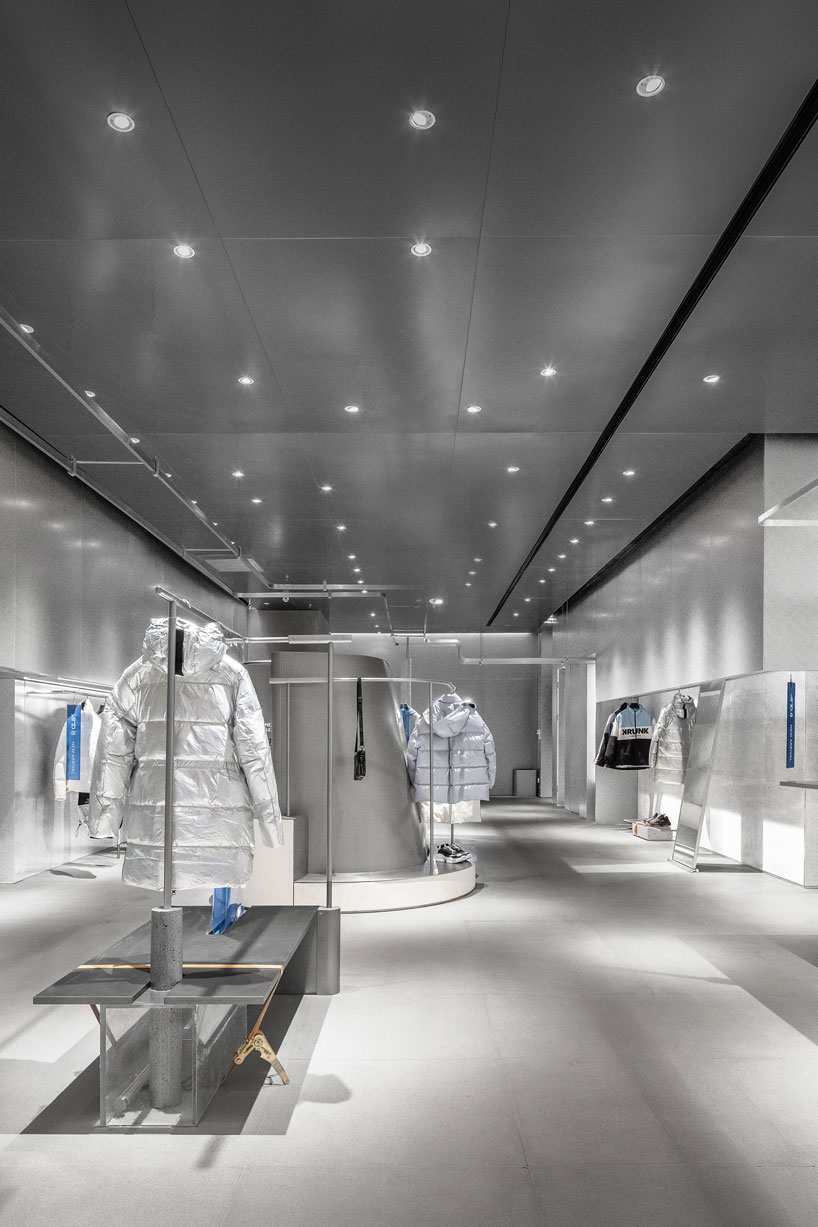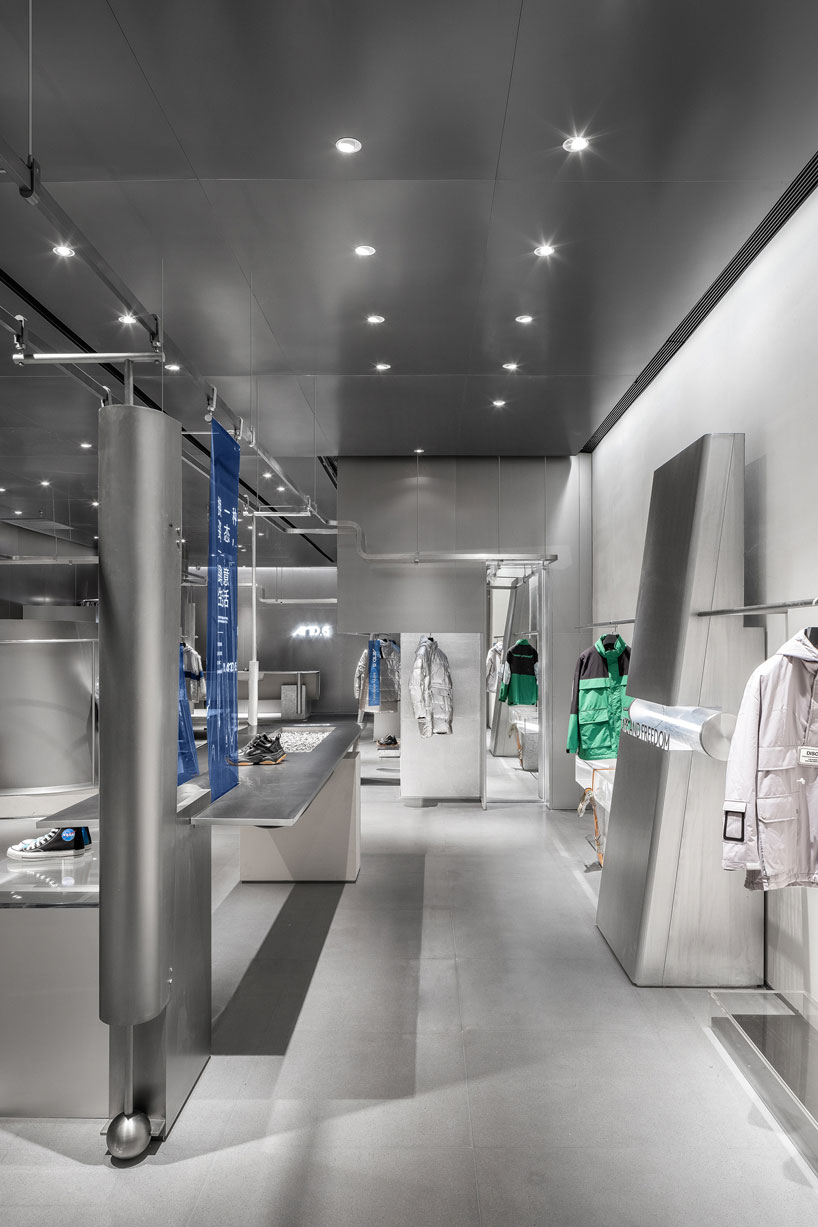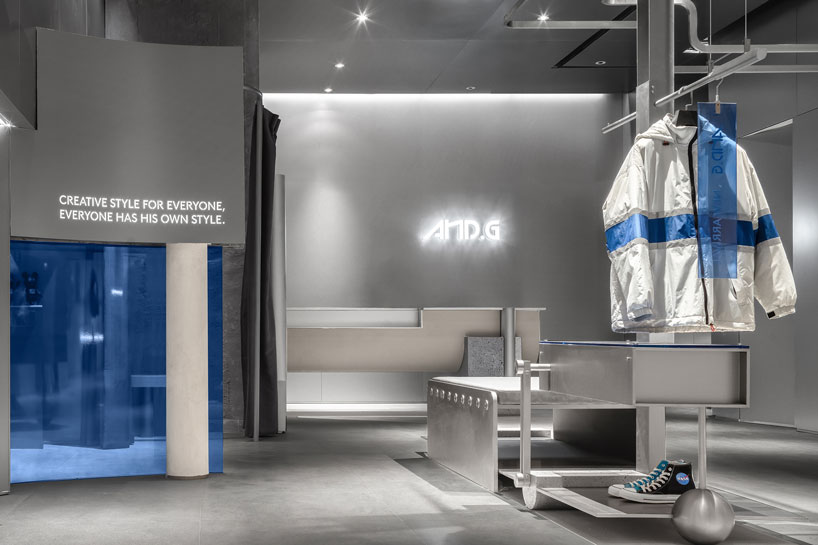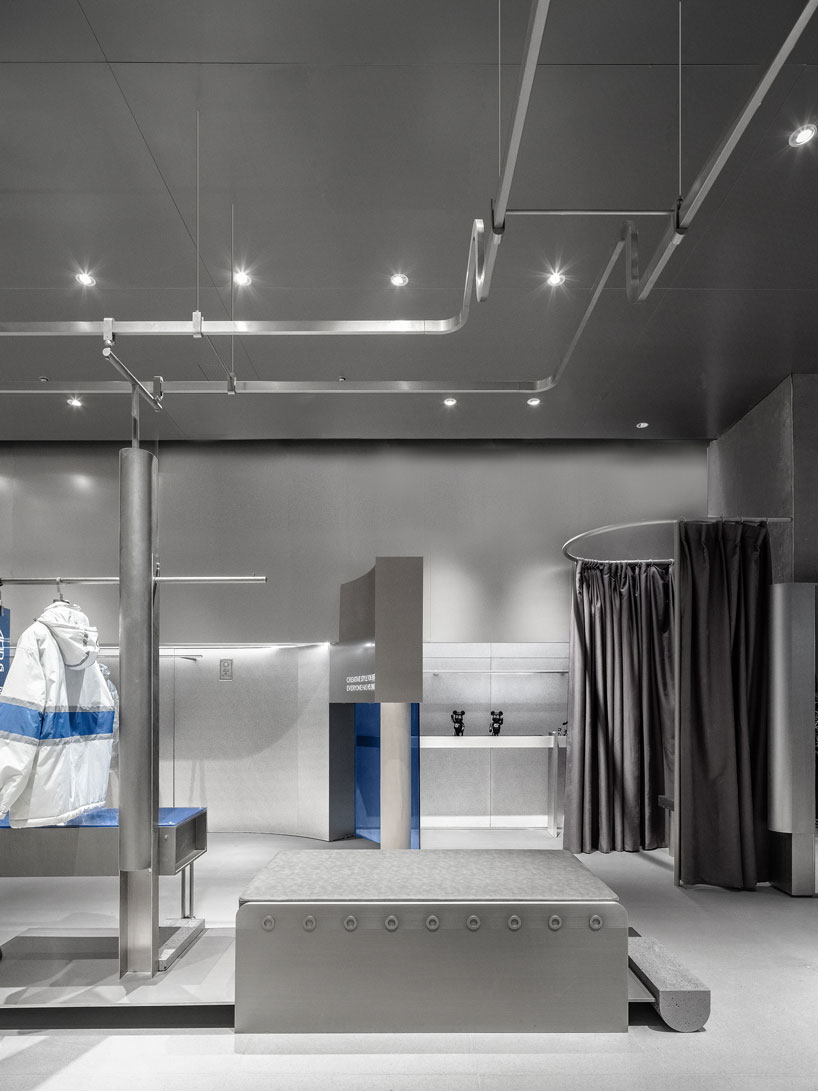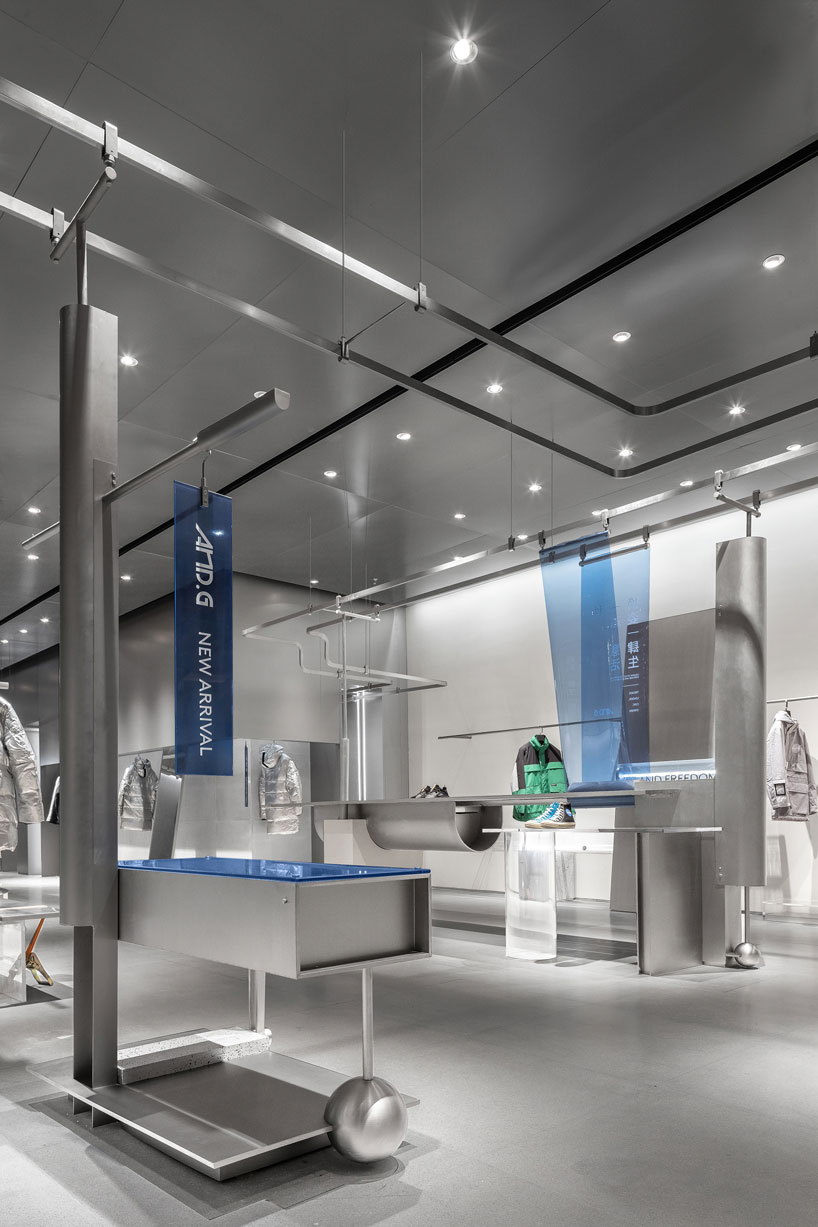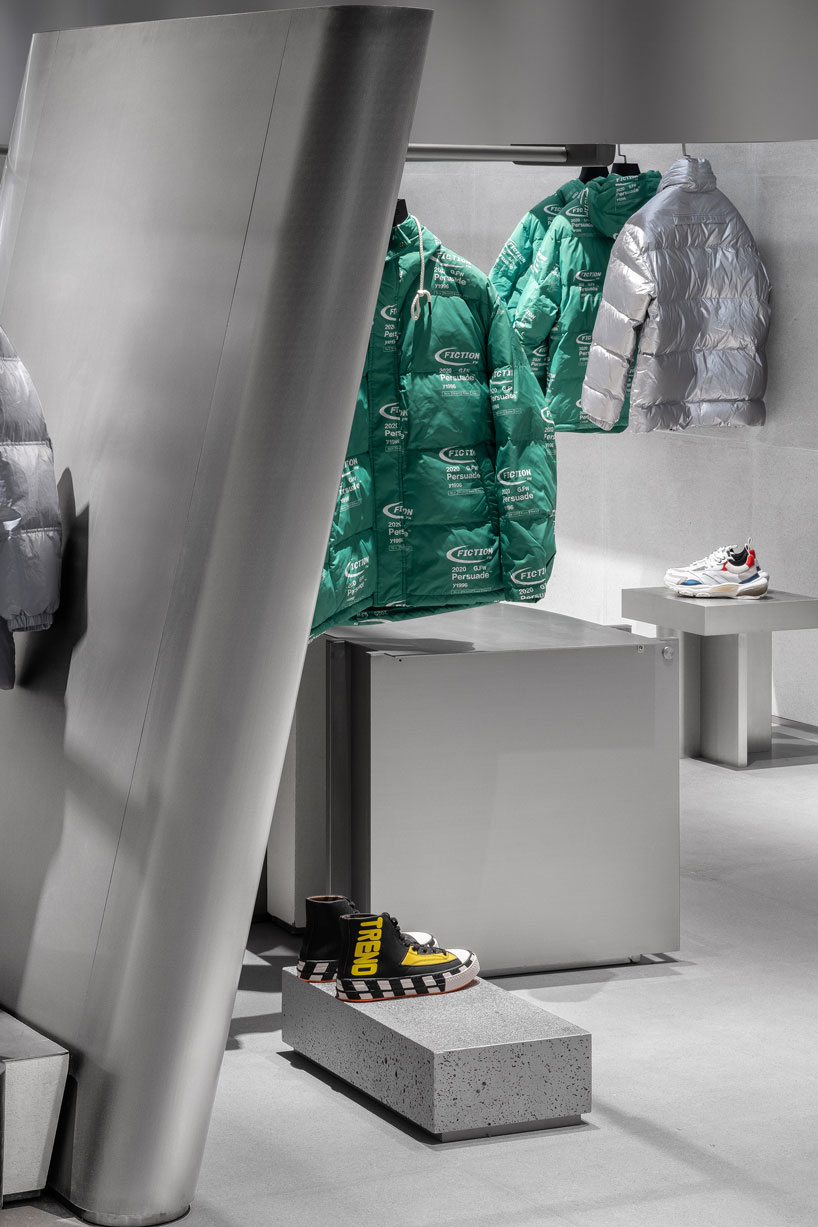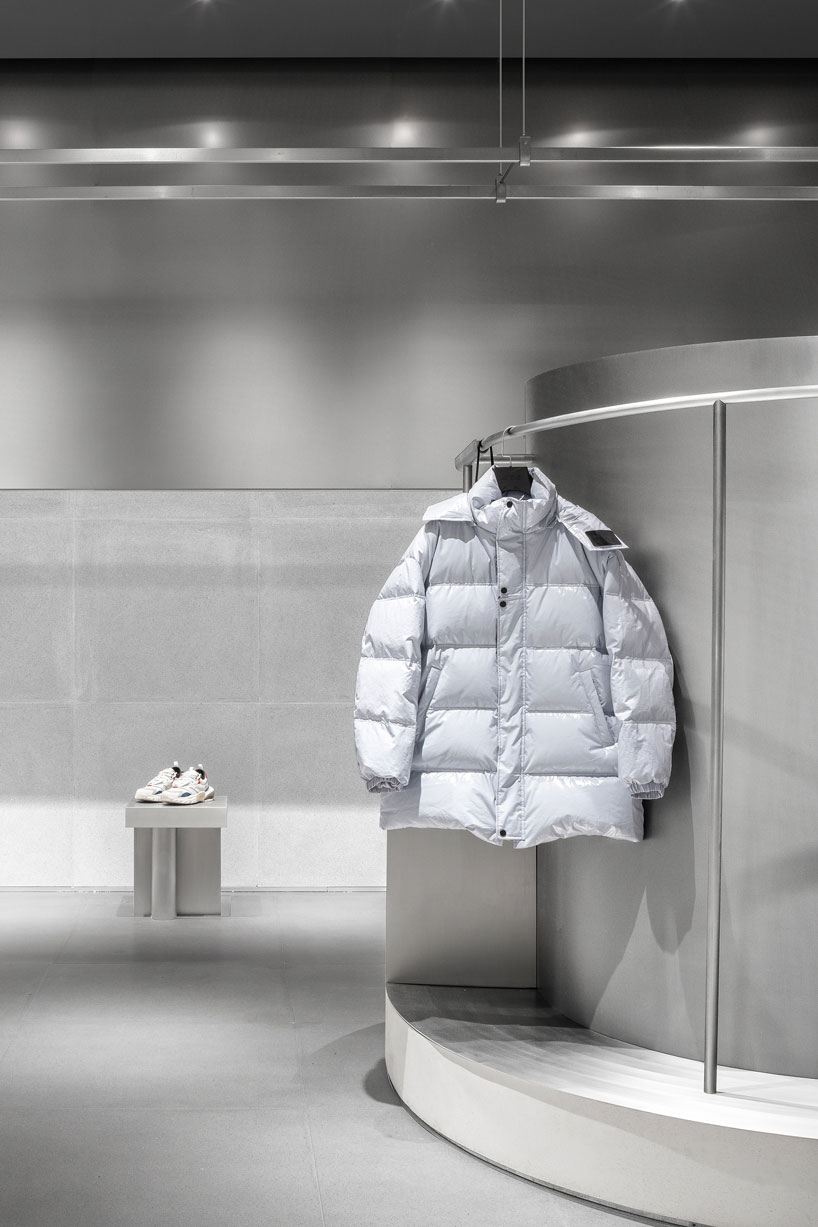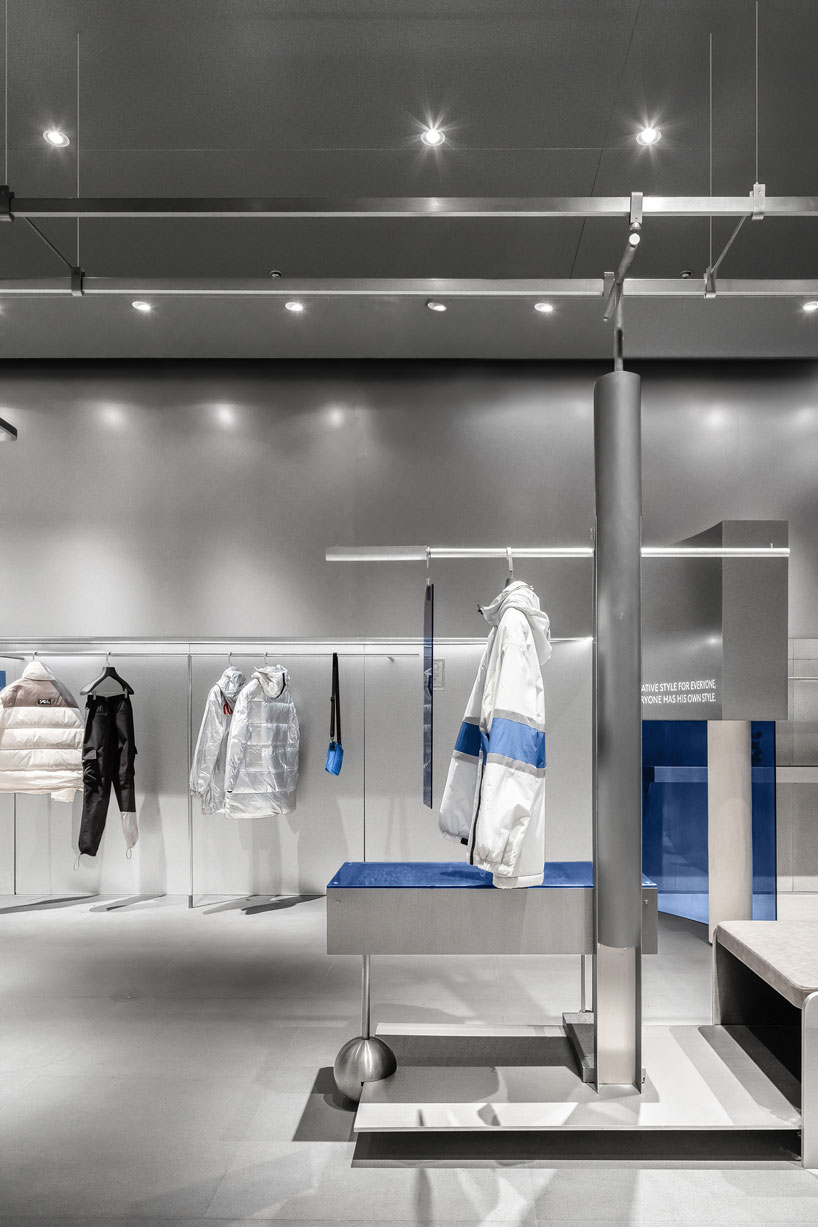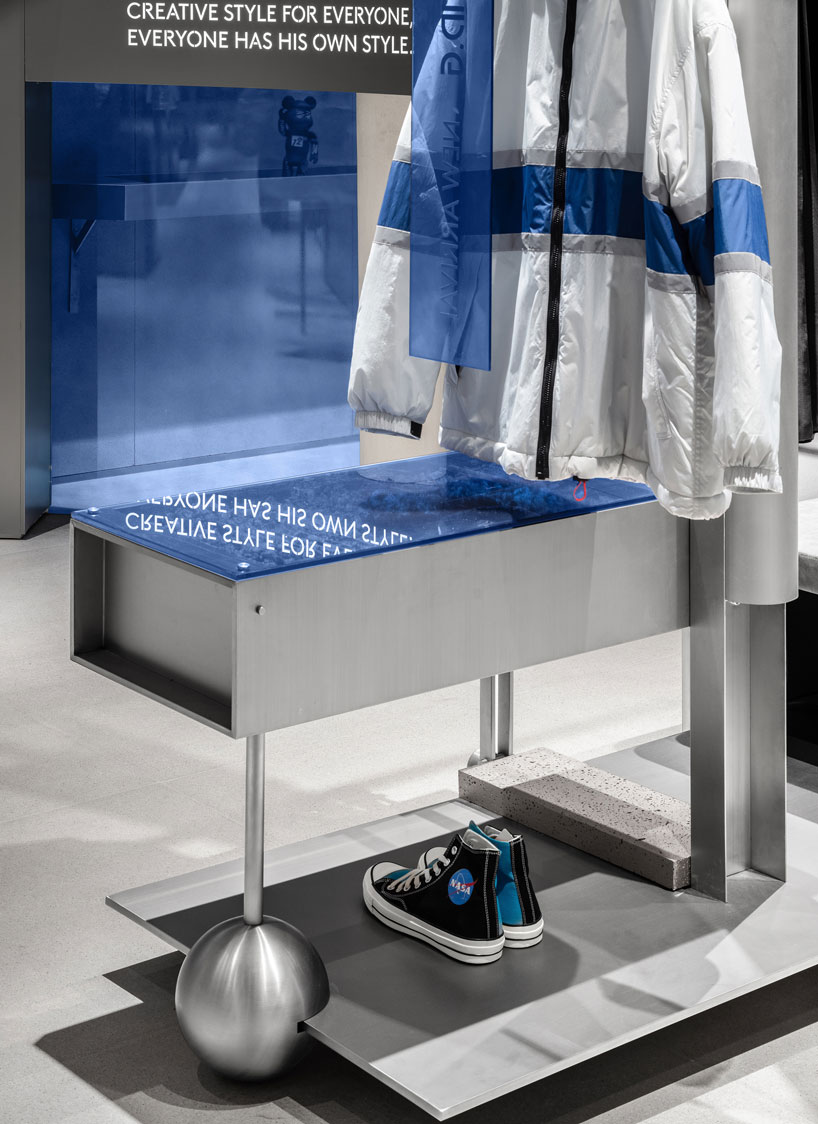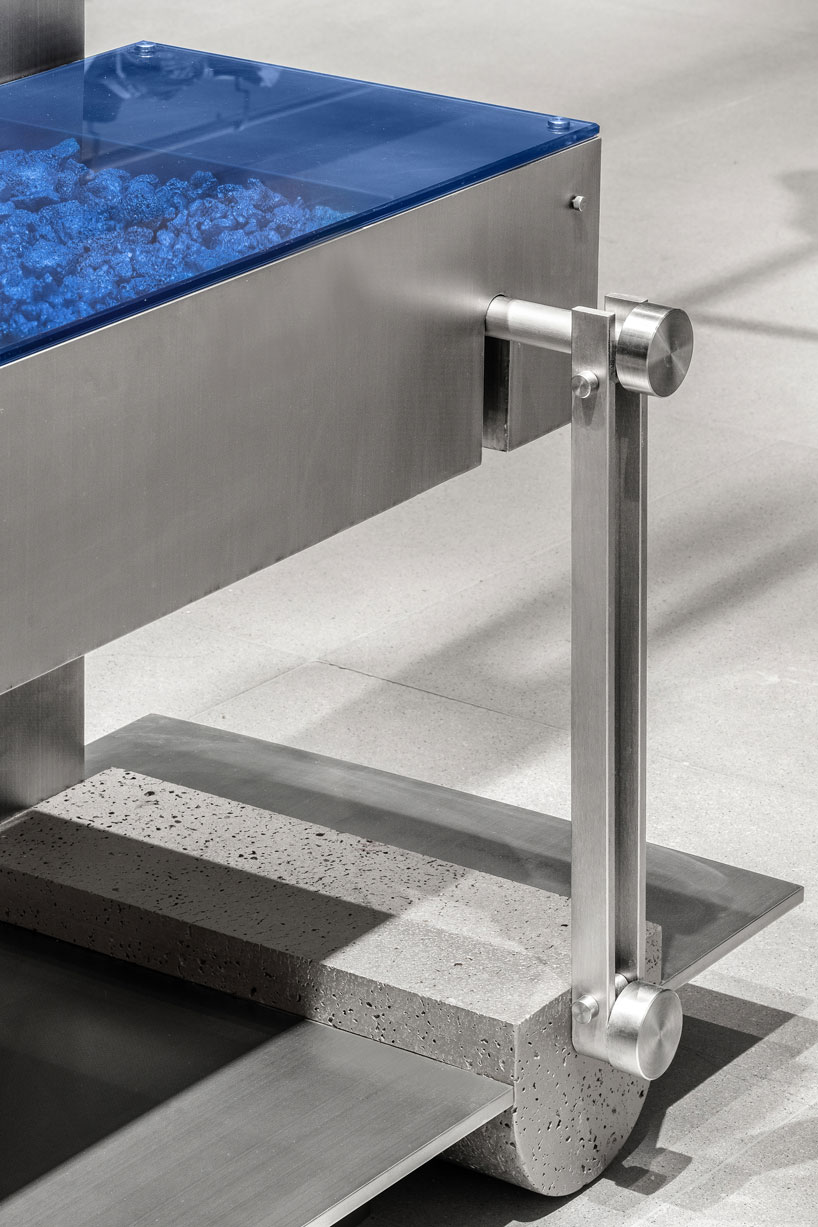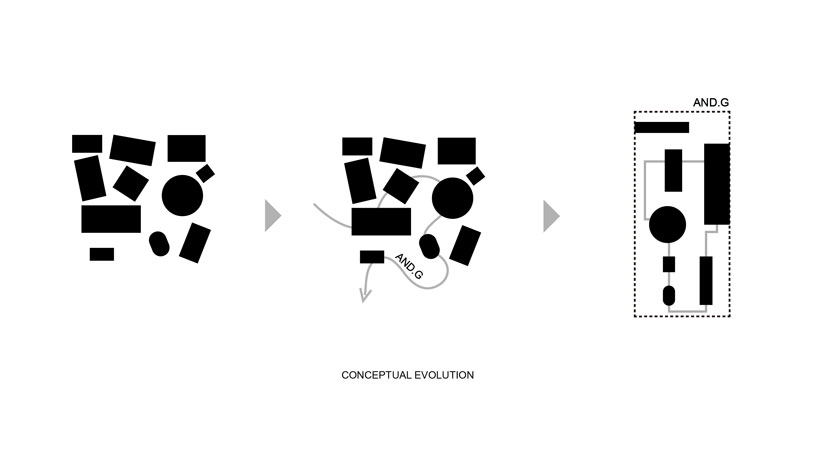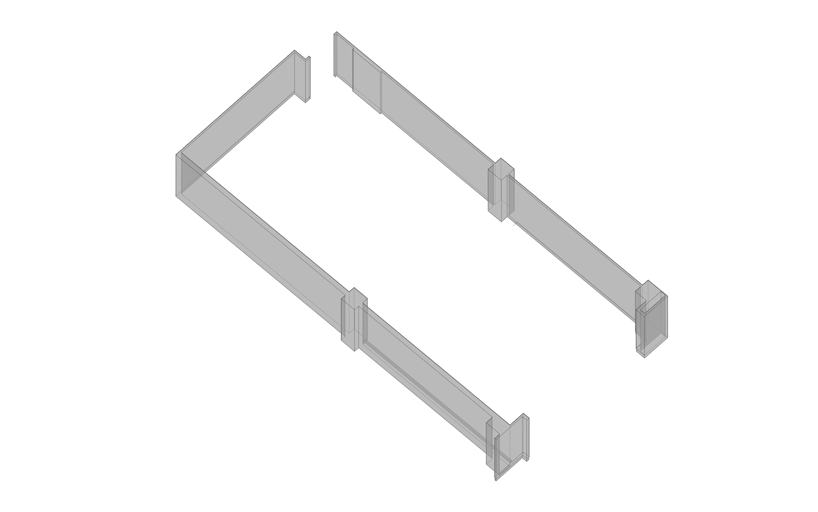 project info:
project name: AND.G concept store
location: the mixc, shijiazhuang, china
interior & installation design: DAS lab
principal designer: li jingze
designer: ivy wu
owner: AND.G
key materials: sandblasted stainless steel, terrazzo, blue glass, diatom ooze, volcano, wood grain cement board
area: 1937.50 ft2 (180 m2)
design period: 07/2019 – 09/2019
construction period: 10/2019 – 11/2019
photography: shao feng
drawings: DAS lab