explore a wonderworld of japanese face masks with 30 alternative designs + 3 DIY templates
following a long period of coronavirus lockdowns, more and more countries are slowly taking their first steps back to the public sphere, rendering face masks this season's most coveted accessory. while various new proposals emerge daily from individuals around the world, there is one country where masks have been a commonplace of public life long before the COVID-19 outbreak: japan.
from versions of the typical surgical mask, to more durable, fashionable, or even high-tech solutions, the japanese market has long offered coverings as protection against allergies, pollution, and bacteria. explore the wonderworld of japanese face masks with 30 variations below, and 3 DIY templates for those who can't get their hands on a readymade one right now!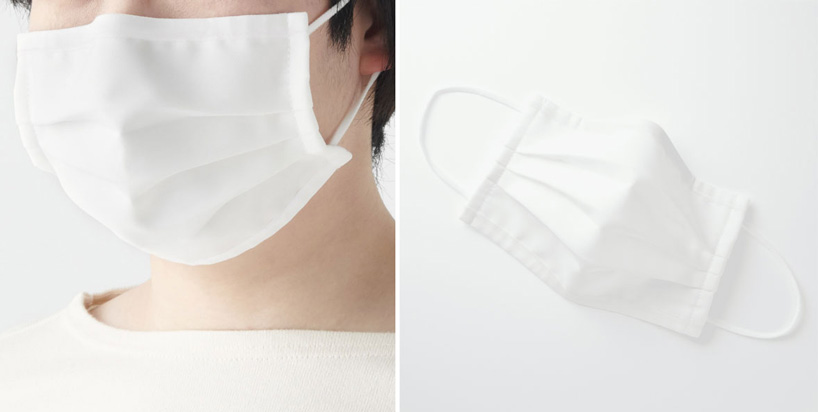 image courtesy of muji
though more people may be using face coverings due to the ongoing pandemic, masks have long been a staple of everyday life in japan. they help protect the wearer from bacteria, but also pollution, dust, pollen, and other causes of allergies. as a result, the rather bland white surgical face mask has been reinvented in a multitude of ways, becoming more diverse in shape, color, durability, and size, to meet consumers' needs.
surgical face mask alternatives include a version by japanese retail muji, who is now selling a pack of minimal washable masks online. another example is the suiso hydrogen mask by aqua bank, a layered high-performance mask that generates hydrogen, and includes a hyaluronic acid sheet that offers a moisturizing effect.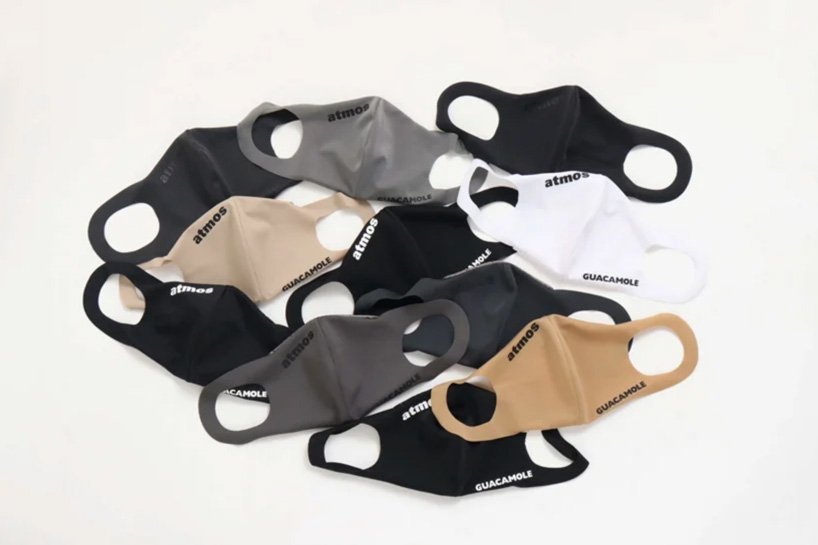 image courtesy of atmos
by employing innovative fabrics and sewing techniques, japanese face masks are becoming more durable, allowing for more use and less waste. the atmos × guacamole mask uses redundant swimwear fabric for quick-drying, durability, pollen block, UV protection, antibacterial and deodorant lining. versions that can be washed and used repeatedly also include takumiba's super stretch smooth mask; the seamless versions by salond'arts and la bella; this sleek, solid face mask by shakunone that comes with UV protection; and the yoshiokubo jersey face mask, which now comes in new colors including fluorescent yellow. and, for an alternative you can carry with you, this mask comes with a special case that can also be used as a laundry net. if you only need the protective case, you can check out this pouch-like mask keeper by bone collection, which offers smart storage made of an eco-friendly silicon material that keeps masks clean when not in use.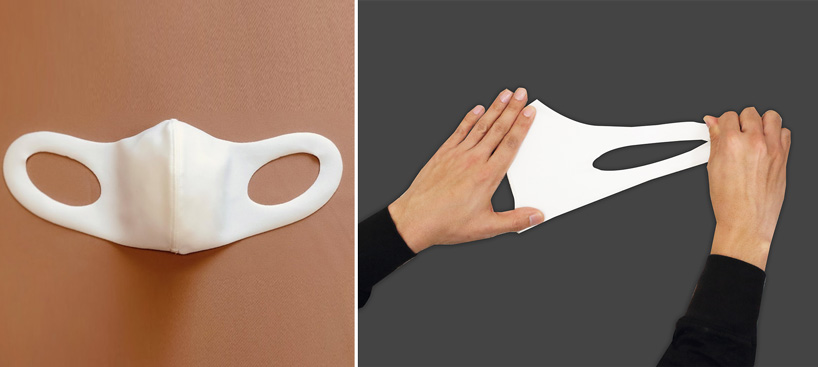 image of super stretch smooth mask courtesy of takumiba
though originally a preventive tool, masks are now being recognized as part of the fashion industry, with multitudes of variations designed to match any style and outfit. colors, patterns, and intriguing fabrics offer a series of different options, such as: the cloth masks by kuwanoshinken, which are made with kurume fabric; the paikaji face masks, which use the colorful tropical motif pattern of aloha shirts' fabric; a denim version by aoki clothing; and this washable mask knitted from organic cotton threads. a wide selection of colors is offered by the award-winning, pitta mask, made of soft stretch polyurethane, while the fashionable, washable LOOKA mask'looks great on a golf course', according to its retailer.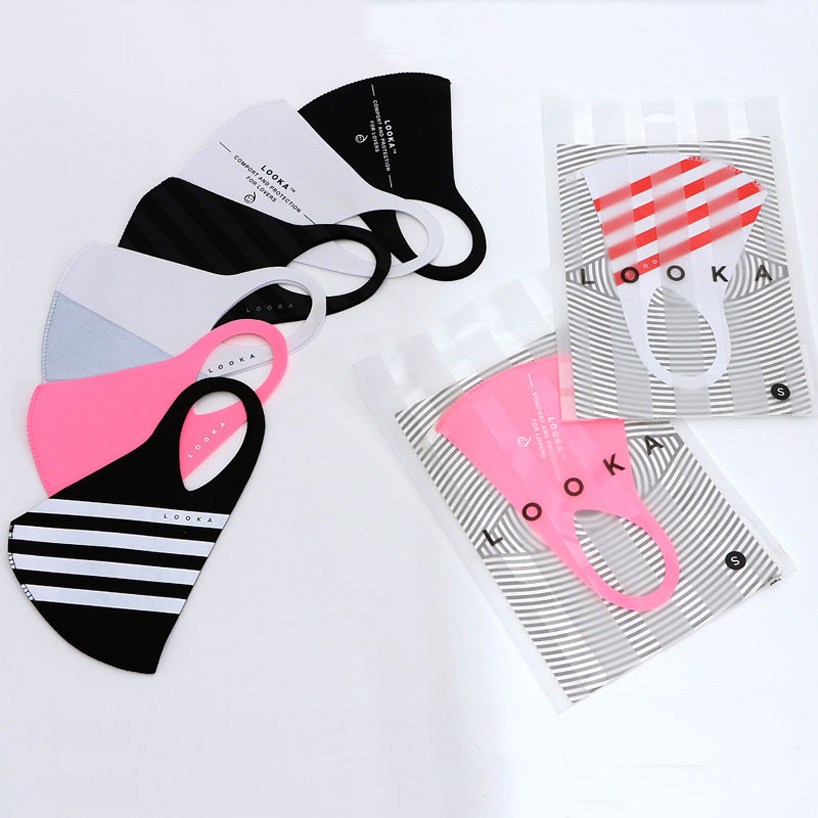 image courtesy of LOOKA
several fashion brands have also produced masks with their logos or patterns especially for the japanese market, including off-white, supreme, BAPE and more. since these products have been released in past seasons, they are now available through popular resale market, stockX. examples also include the black mask by marcelo burlon county of milan, which comes with multi-color wings printed at front, and IKUMI's mask, which comes in two colors – black and white – and with the brand logo in the center. dior's hand-sewn masks seem to be quite the hit in japan, and, to understand how widespread the use of masks has become, articles such as this one by harper's bazaar, are offering tips on how to style them with your outfits.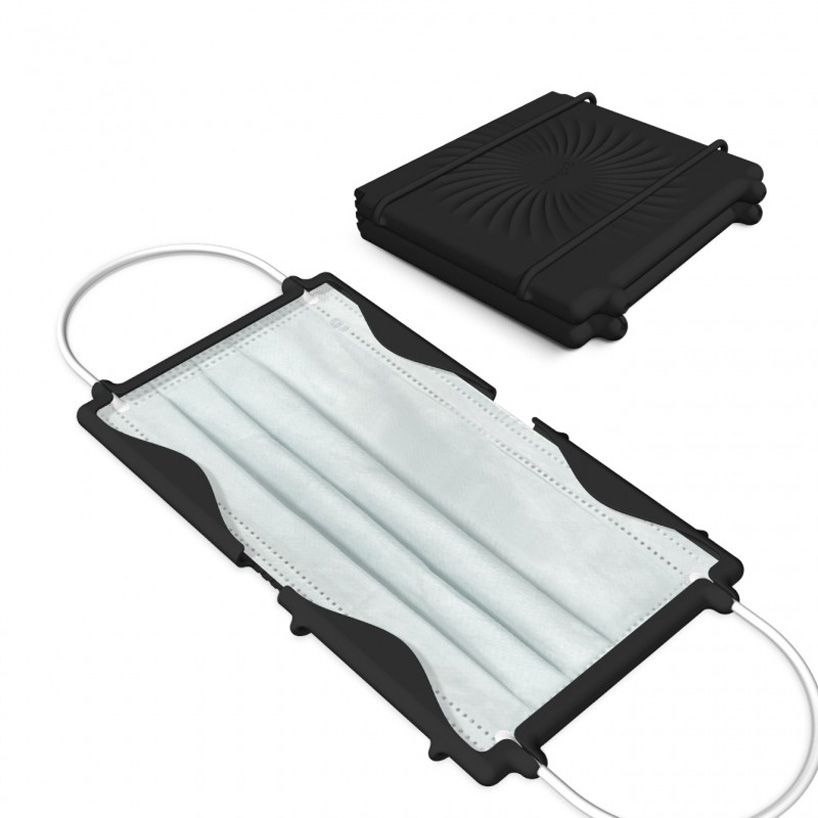 image of mask keeper courtesy of bone collection
humor could not be absent from such an accessory, as seen in artist toran hayashi's design from the shop pop by jun, where a mask is complete with a graphic print of dracula's teeth. in atsumi fashion's version, these bra masks are not intended as surgical equipment but more as fashion accessories. companies are also making masks particularly designed for kids, such as this one by pigeon, which features a bear illustration; the rabbit or strawberry-patterned versions of karamelli; and this washable pleated mask for infants, complete with colorful patterns.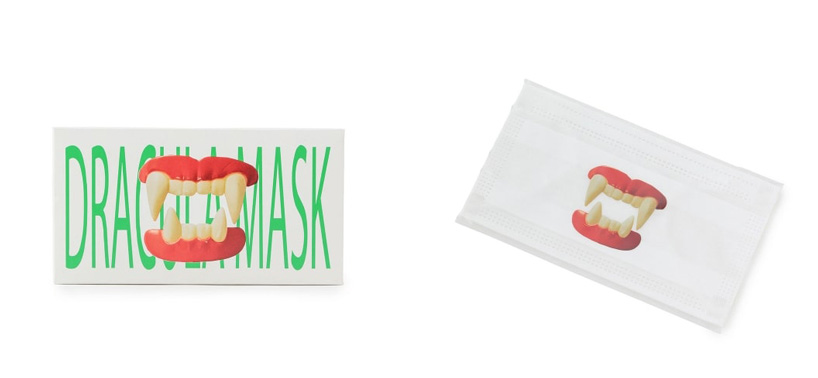 image courtesy of pop by jun
technology and smart solutions are also being implemented in the production of face coverings, such as in the LED matrix face mask by lumen couture, which allows users to draw their own designs, or use their phone's microphone or music tracks for equalizer effects. at the same time, this smart transparent mask, which can be used repeatedly, allows others to see the wearer's facial expressions.
if you cannot get your hands on a readymade mask from japan right now, there are several platforms offering free templates and tutorials. check out this one for a cloth mask tutorial, or this 3D mask template you can download and print at home. on a funnier note, someone seems to have found a shortcut to making baby masks, but we strongly suggest you don't try this at home!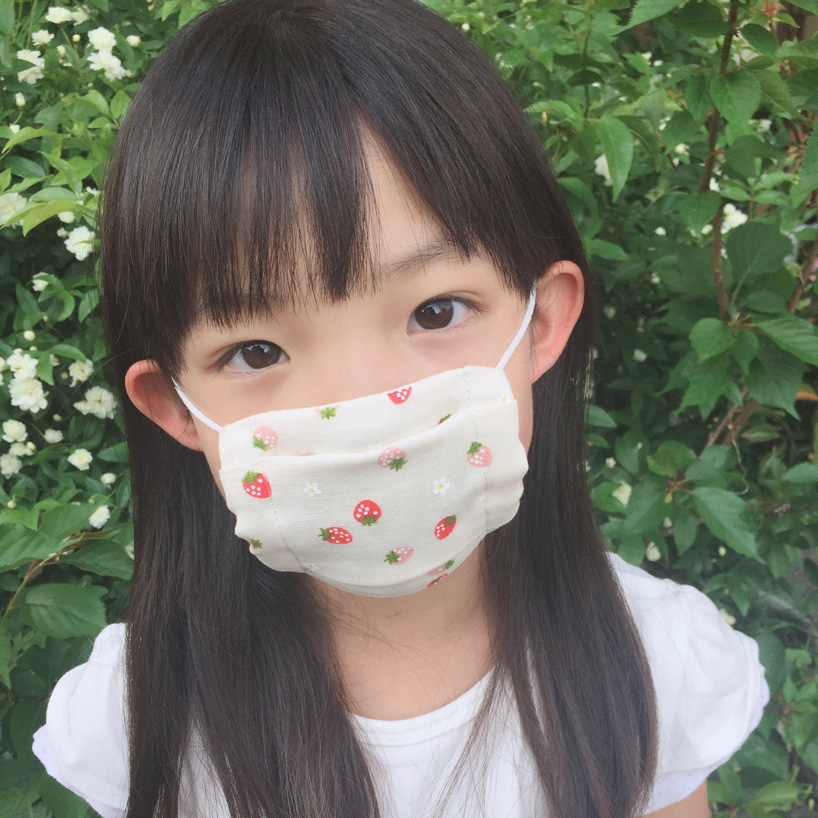 mask for infants courtesy of karamelli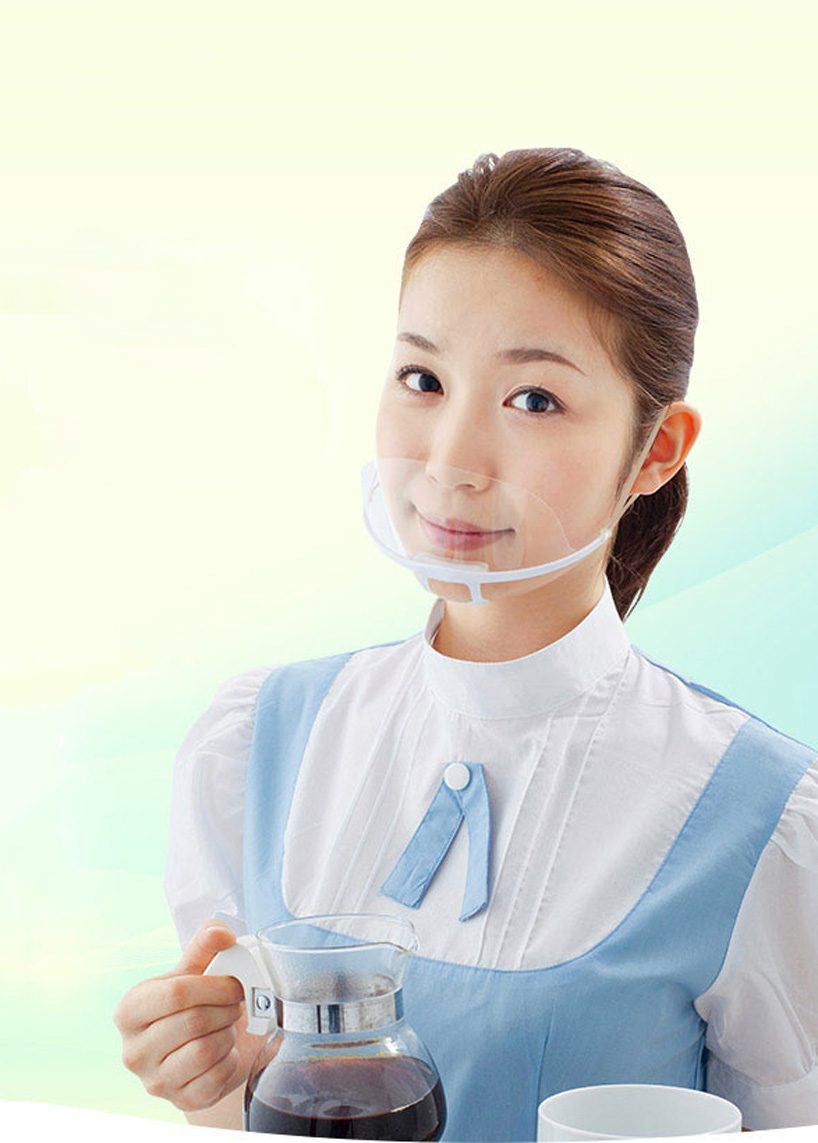 image of transparent mask courtesy of pepper fs shop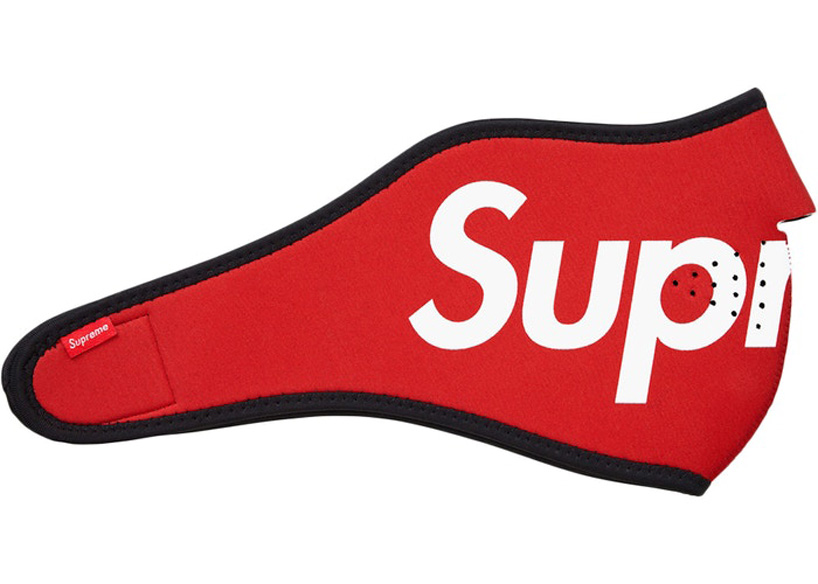 image of supreme logo mask courtesy of stockX

image of mask display courtesy of pitta mask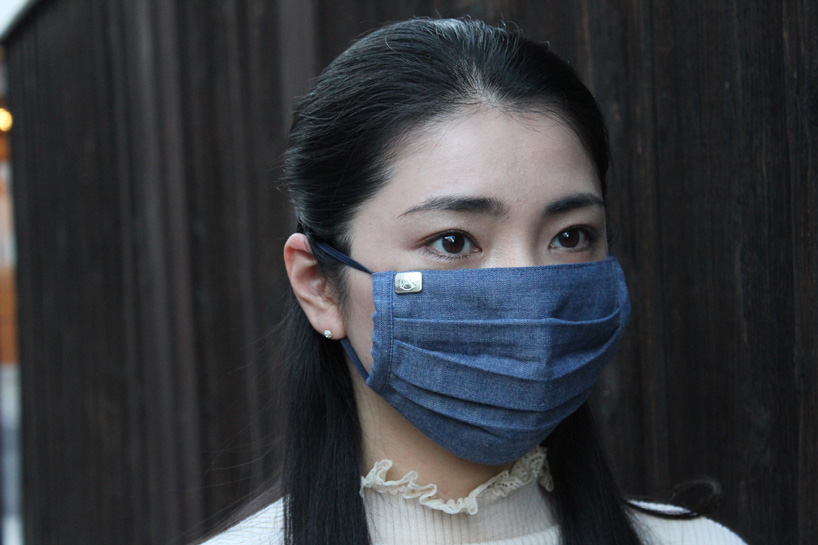 image of denim mask courtesy of aoki clothing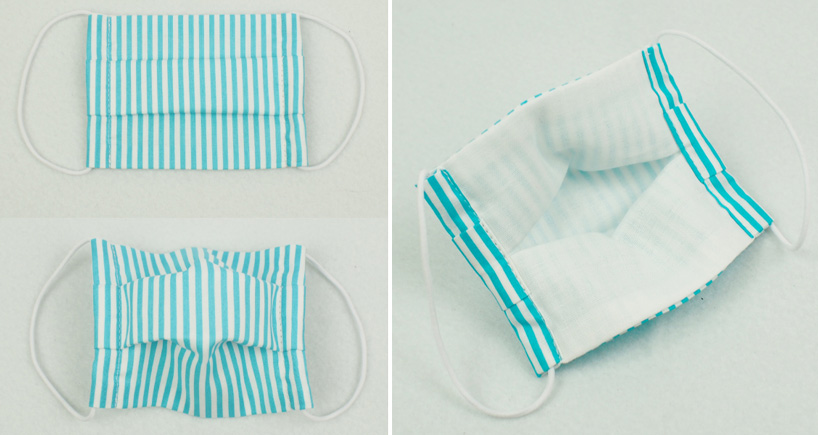 image of pleated mask for infants courtesy of rakuten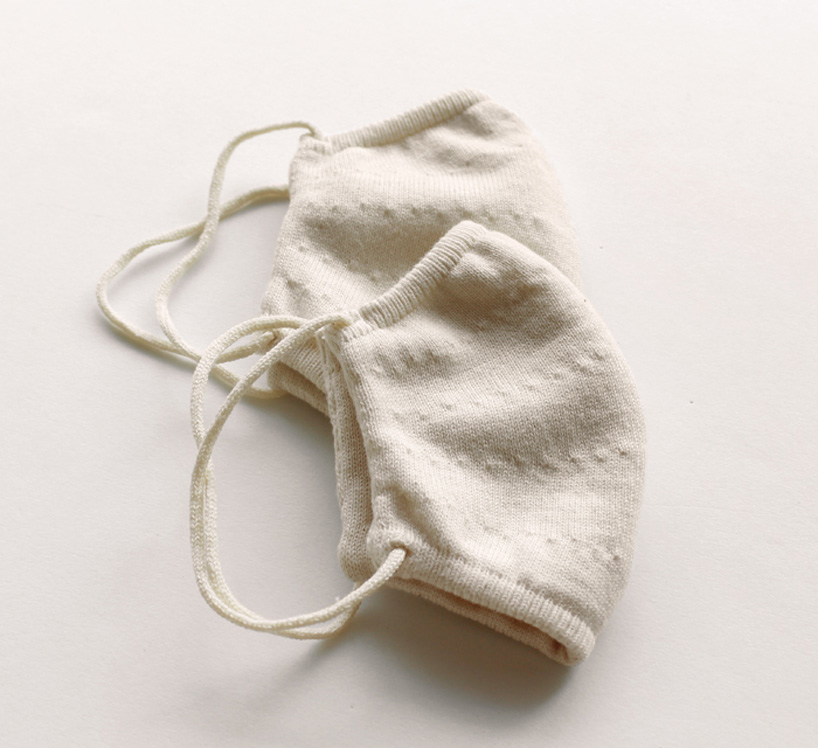 image of knitted mask courtesy of nofl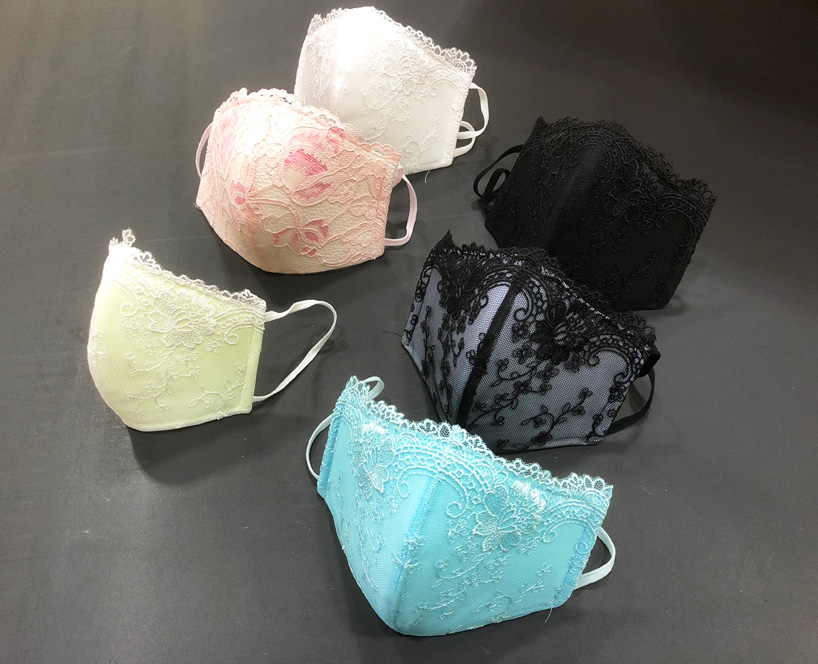 image of bra masks courtesy of atsumi fashion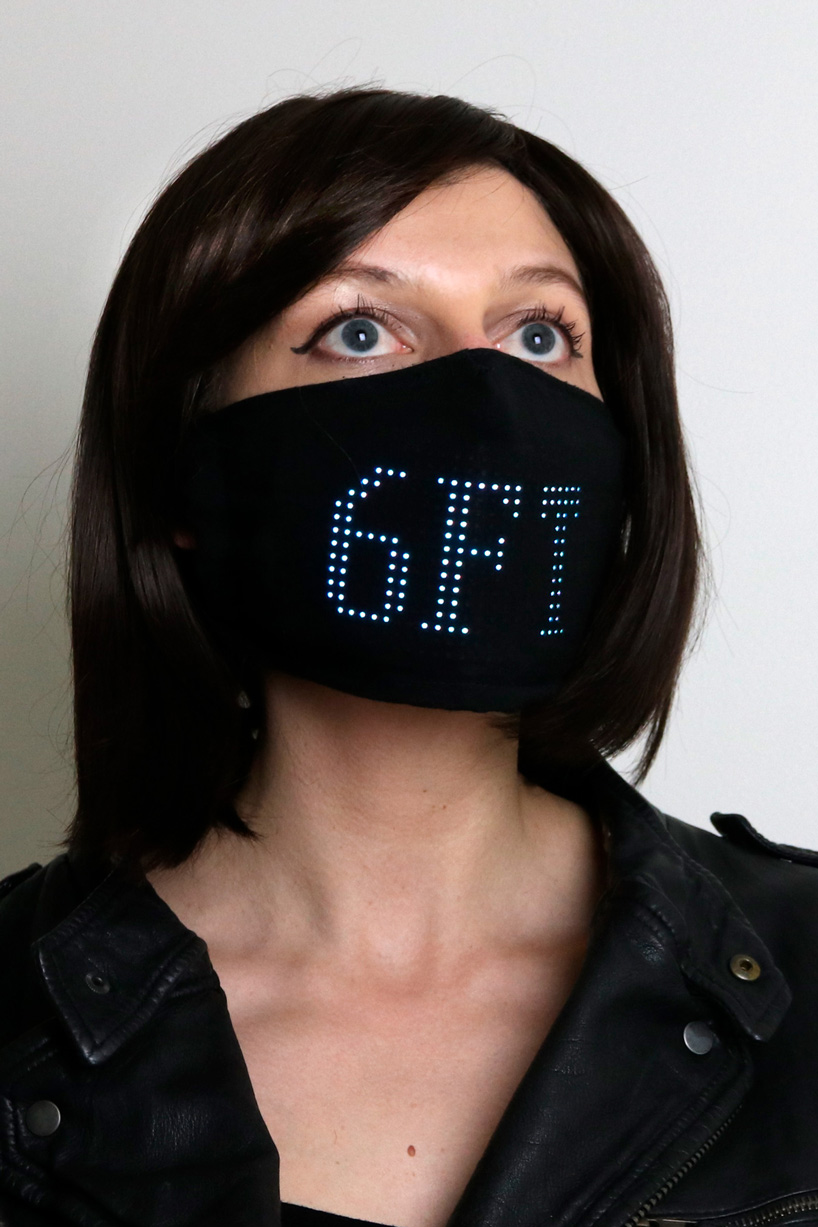 image of LED matrix face mask courtesy of lumen couture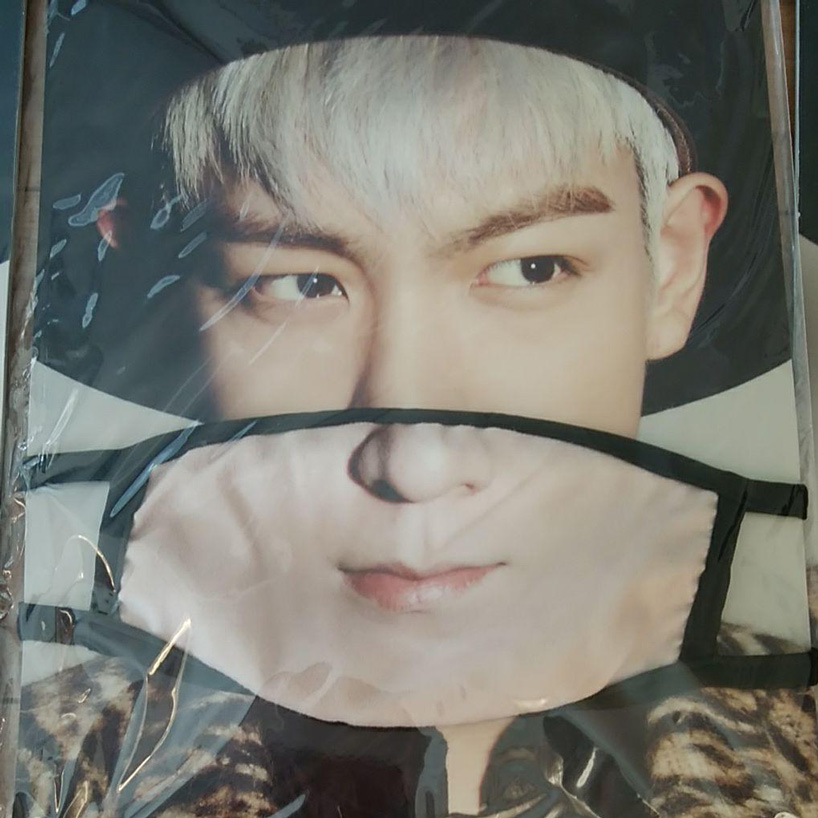 printers are also exploring new techniques to print one's face on the mask
image via mercari