explore the interiors of buckingham palace with the most up-to-date floor plans
discover the home of queen elizabeth II and one of britain's top cultural landmarks, buckingham palace, in this project commissioned by HomeAdvisor. thanks to a team of researchers and architect jelena popovic, the famous building has been redrawn in a series of posters using the most up-to-date images of the opulent palace interiors.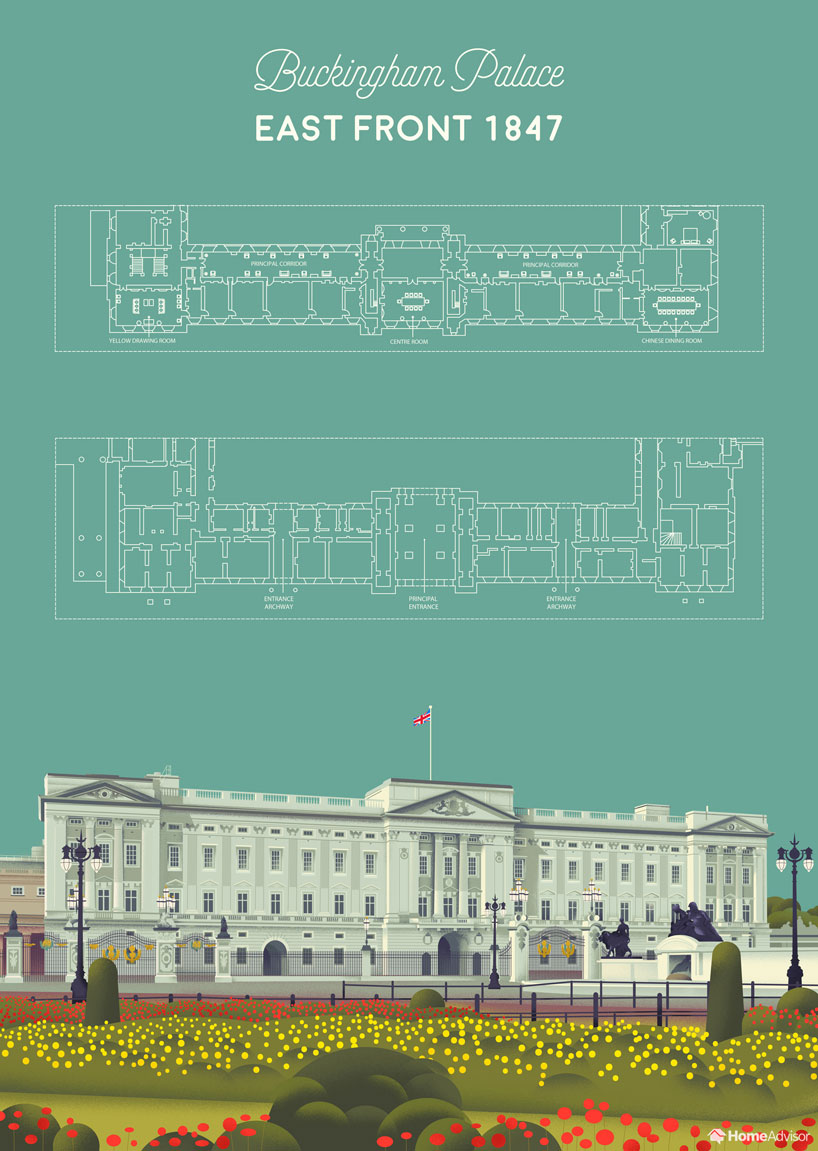 east front
all images courtesy of HomeAdvisor
in tribute to the historical building, which has served as the official london residence of the UK's sovereigns since 1837, HomeAdvisor has generated seven posters of the palace. considering the huge scale of the 775-room building, the floor plan has been split into three sections: east front, central block, and the queen's apartments. the project also includes illustrated floor plans of four key rooms: the state dining room, the white drawing room, the 1844 room, and the regency room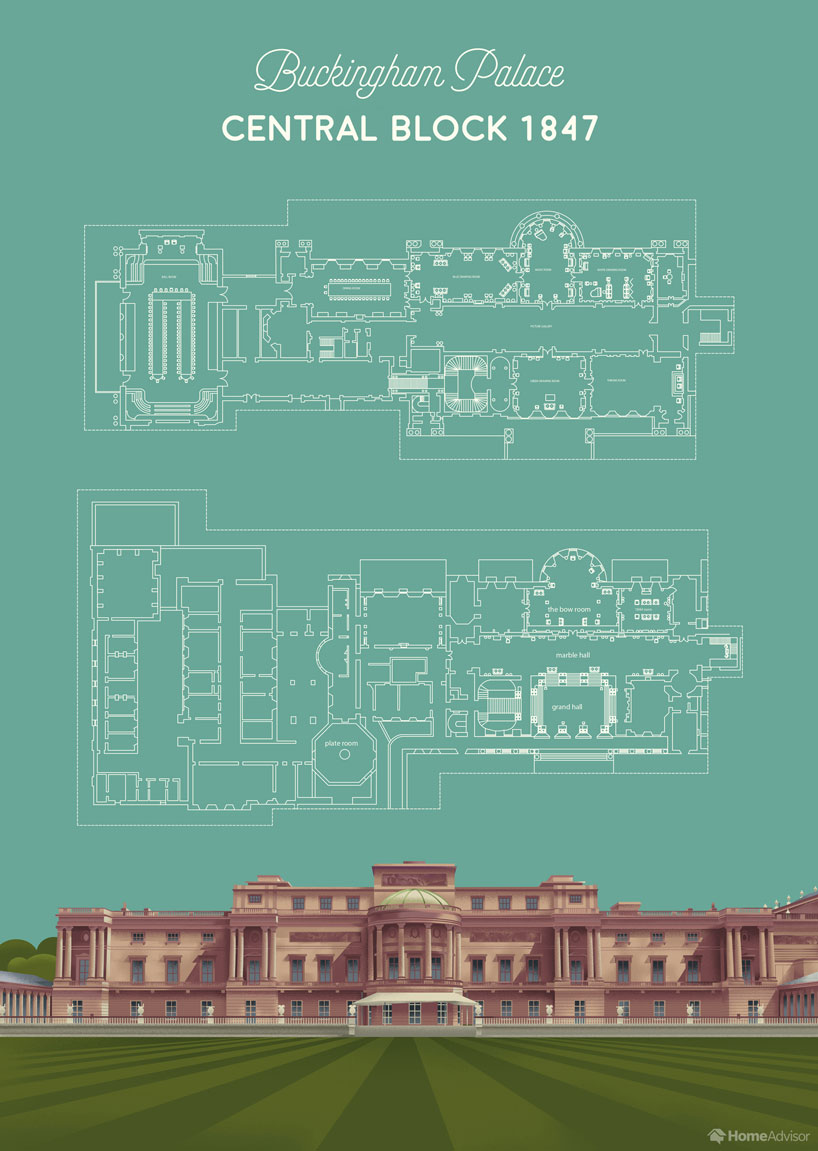 central block
to begin, HomeAdvisor conducted as much research as possible using multiple sources on buckingham palace, from digital to print. the team then collected pre-existing floor plans, alongside information about each section of the palace, and interior images from as many of the rooms as they could. some sections were more public than others, for example the central block is open to the public for tours, so there were a lot more images and information about the rooms available compared to the privacy of the queen's private apartments.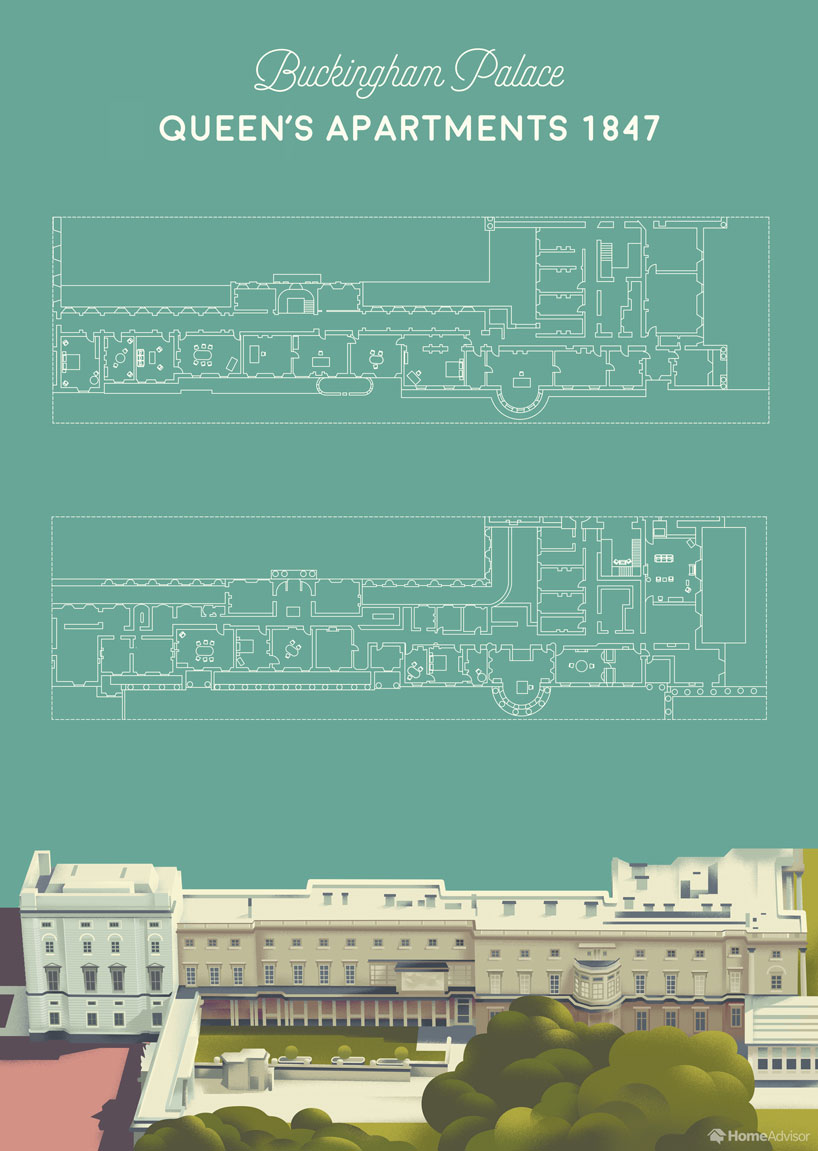 queen's apartments
the team then shared their research with architect jelena popovic, who created floor plans for each section of the palace. the new floor plans were sent to an architectural designer, along with high quality images of buckingham palace to use as reference to create the designs you see today. while these floor plans are accurate according to all the available information, there are some areas of the palace that remain a mystery and are off-limits to anyone except palace staff.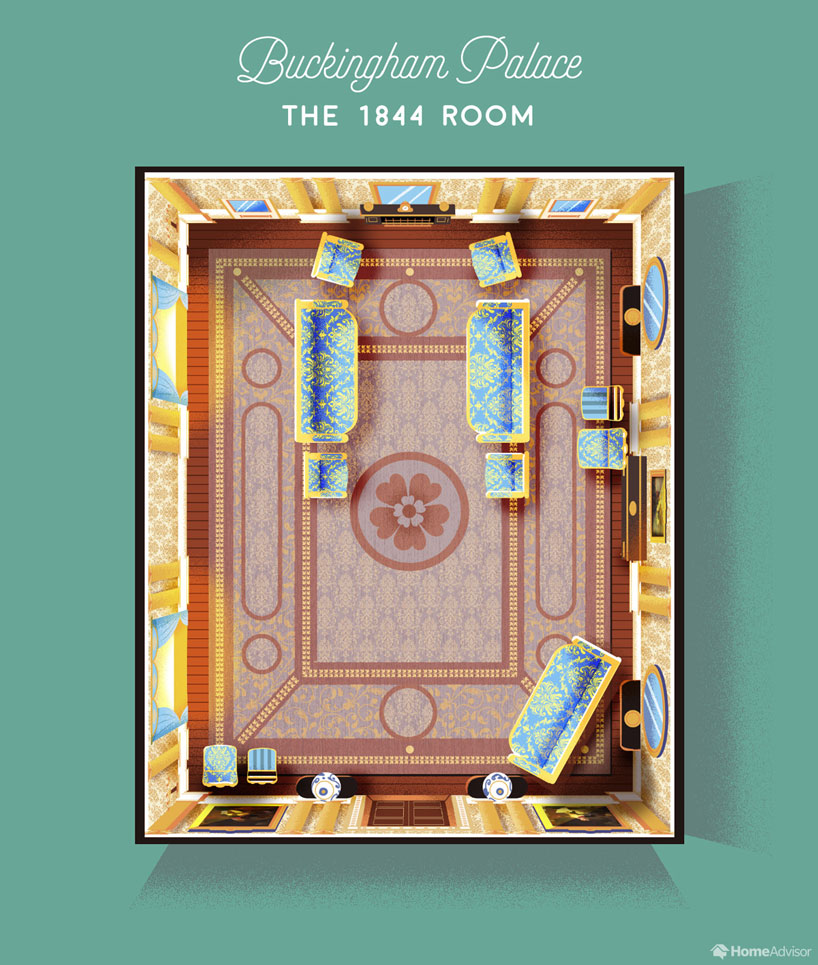 the 1844 room (AKA the most important room in the palace)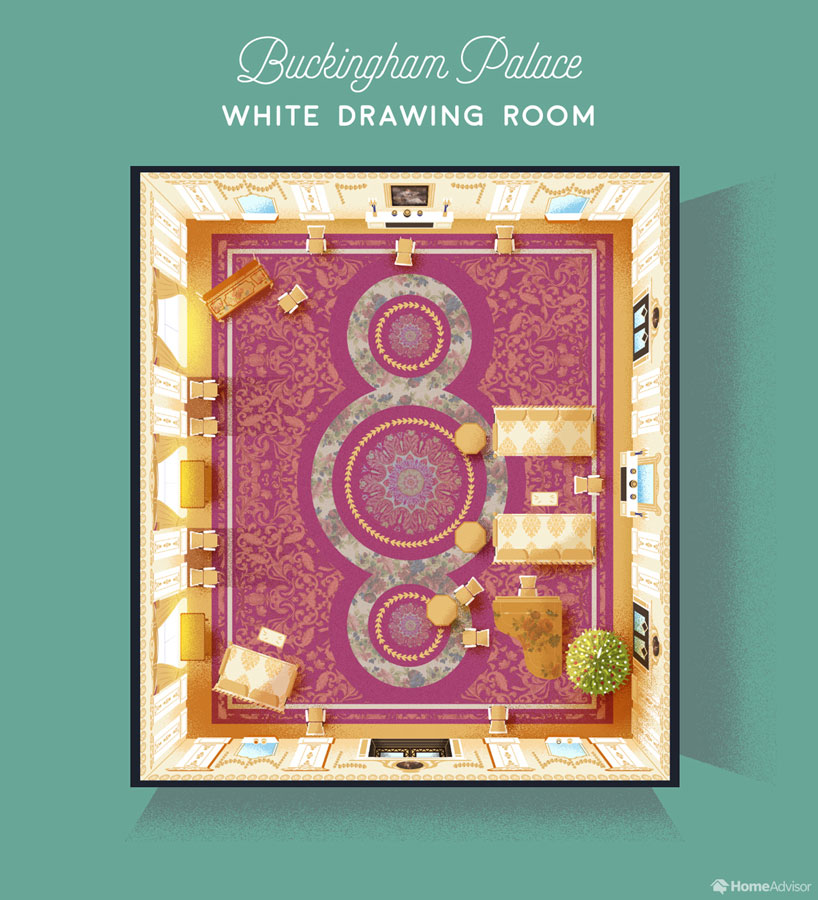 white drawing room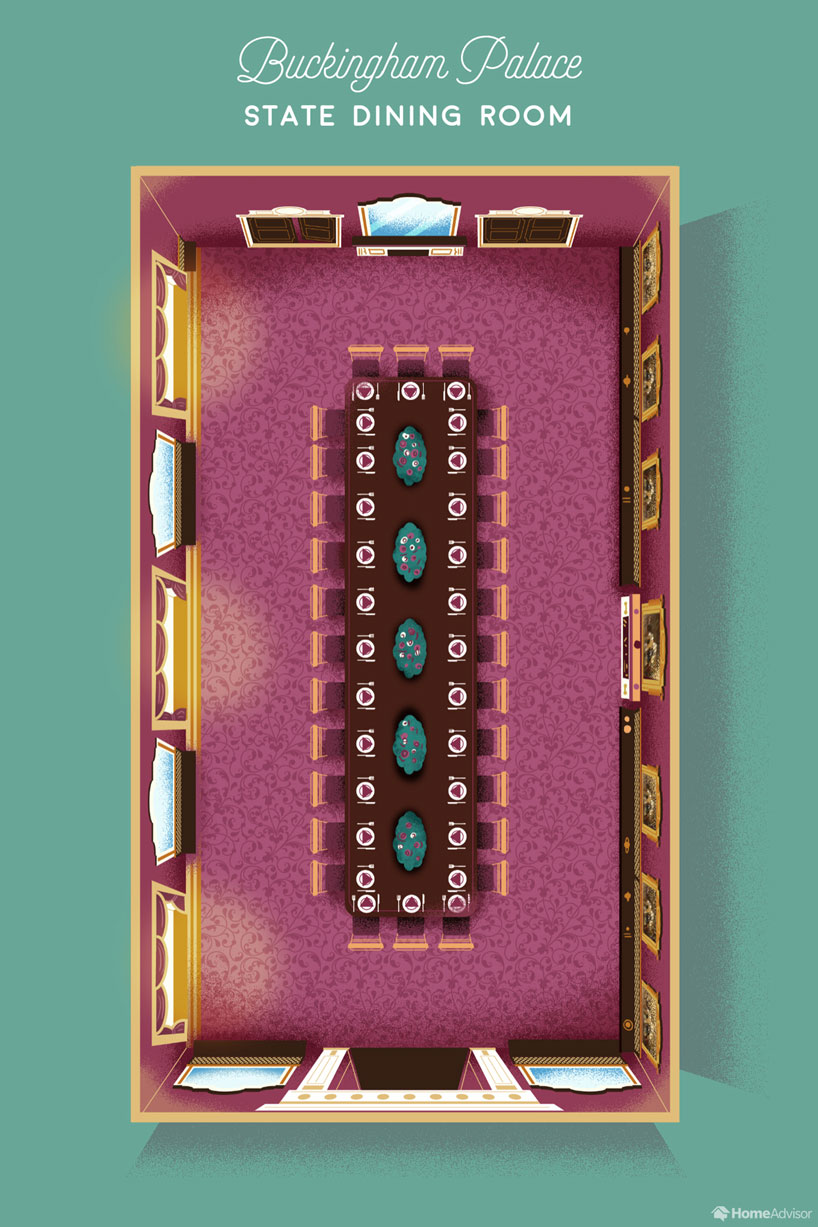 state dining room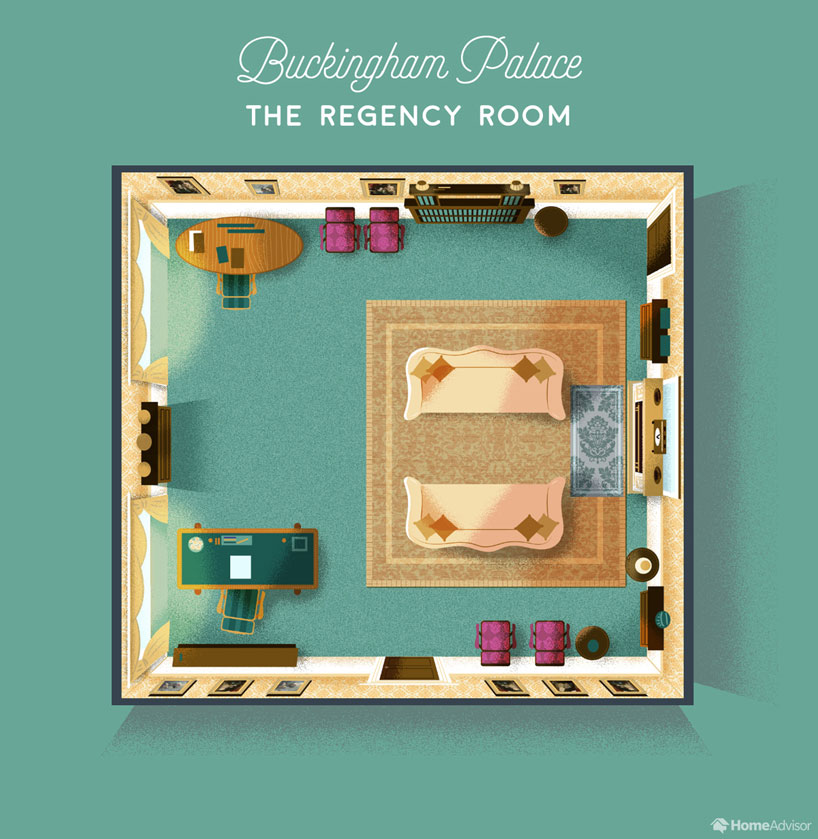 the regency room (the location of the queen's christmas broadcast)
project info:
project name: royal home inspo: the floor plan of buckingham palace
by: HomeAdvisor