exposed concrete + larch façades clad studio raro's agritour farmhouse in trento, italy
in a rural location close to trento in northern italy, studio raro has embedded two contemporary interventions into the idyllic landscape. set amid a stunning alpine backdrop, the project involved the expansion of an agritourism B&B called 'la dolce mela' with a new farmhouse and an extension to the existing guest accommodation.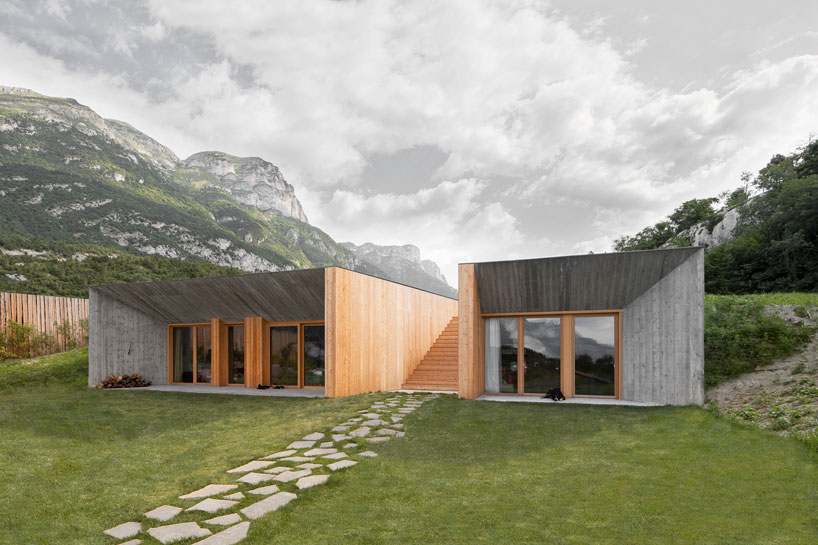 all images courtesy of studio raro
considering the natural beauty of the place, the new farmhouse and guest accommodation are designed by studio raro so as not to impose on the surroundings but instead blend into the context. to achieve this, a low-lying architecture has been adopted and the farmhouse is even embedded into an existing mound on the site, making it appear to grow organically from the ground.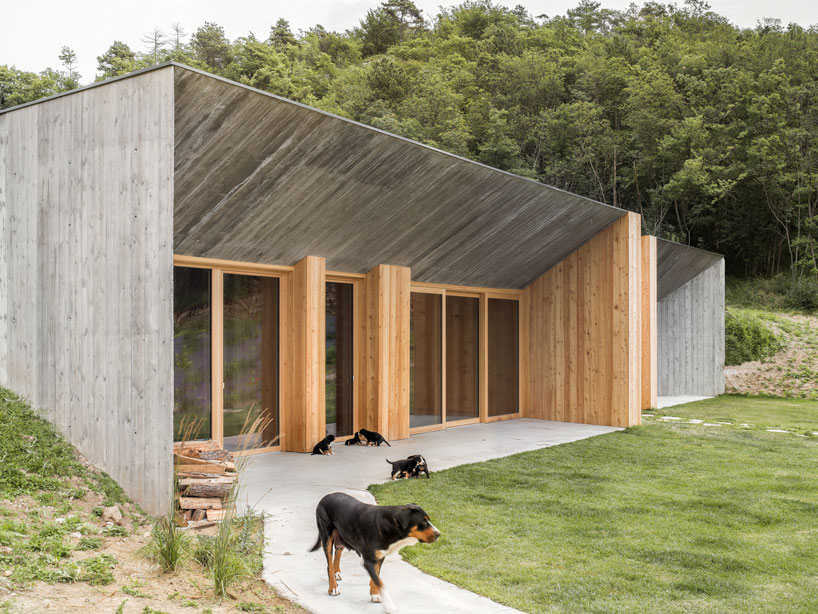 the selection of materials has also been carefully curated to establish an architecture that is both contemporary yet elegant and in harmony with the environment. exposed concrete relates to an existing stone wall on the la dolce mela site while the natural larch timber cladding and green roofs blend in with the forest setting. the concrete and wood that characterizes the elevational treatment also continues into the interior, which builds a satisfying sense of unity and an honest architectural expression.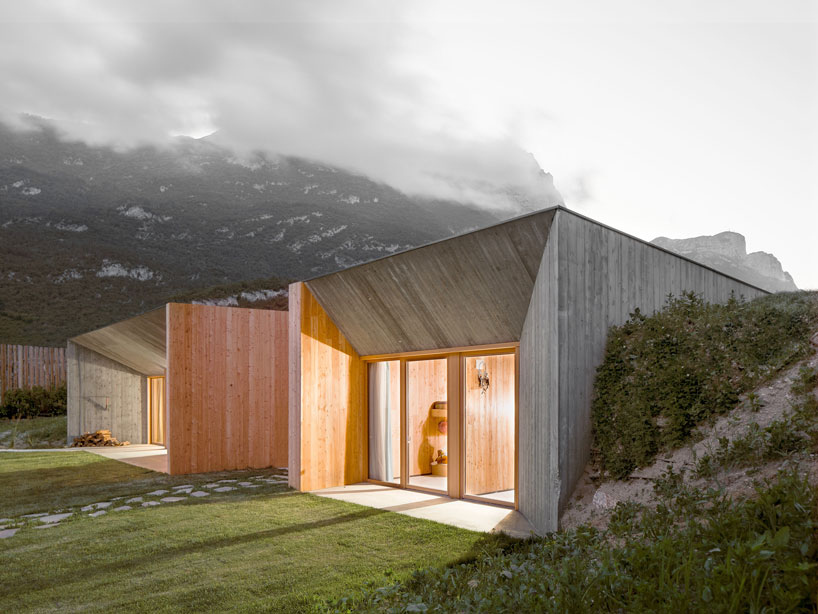 both buildings seek to make the most of the incredible landscape with large picture-frame windows that are set in reveals that extend outward. in this way, studio raro aims to afford a sense of openness toward the landscape by creating an architecture that doesn't yell out at it but quietly embraces it.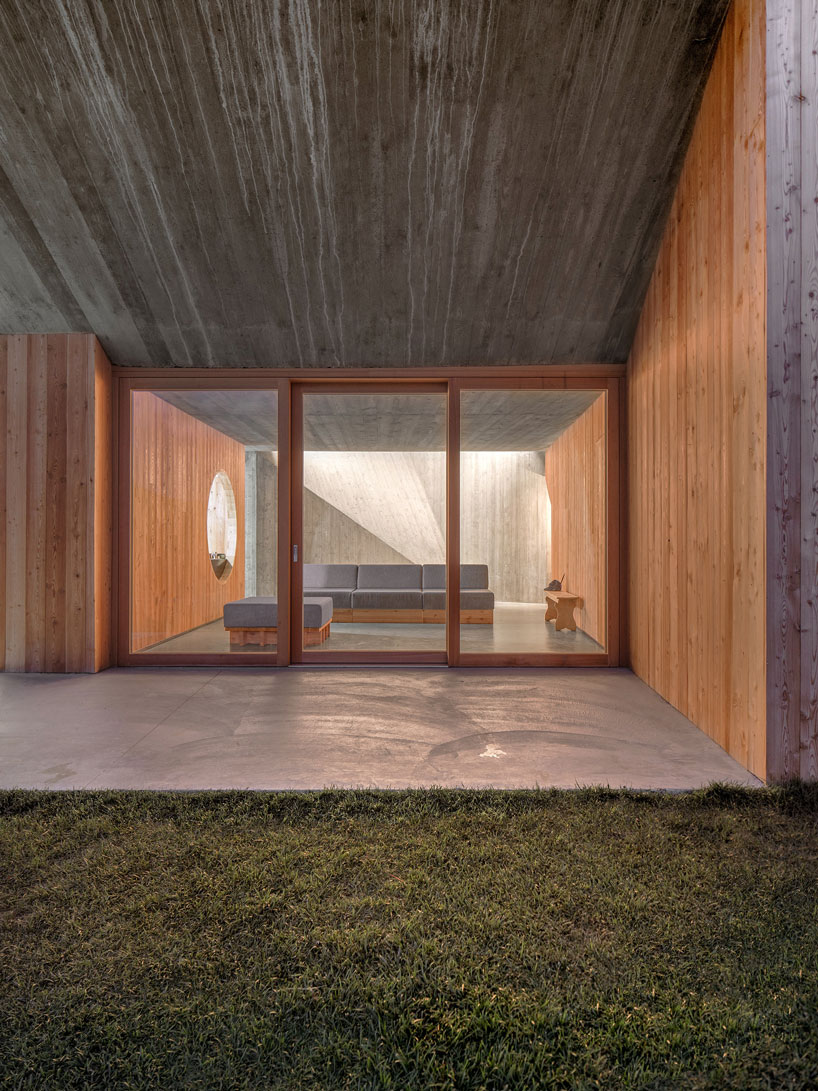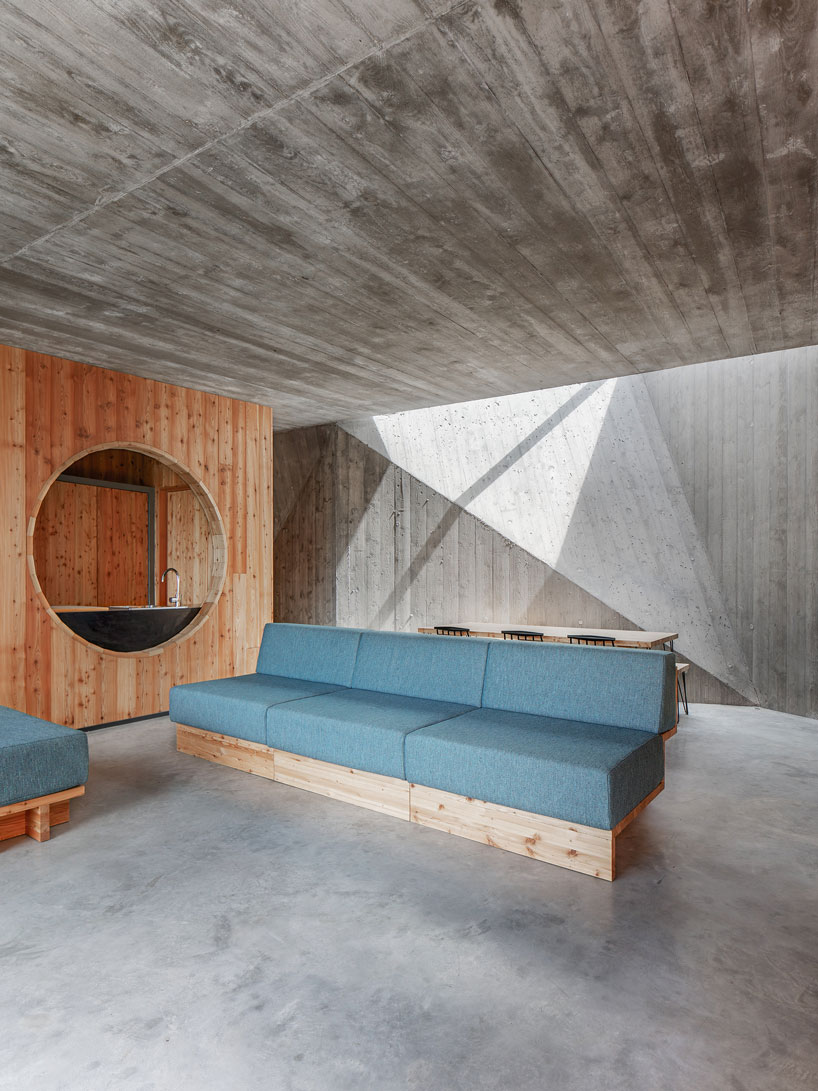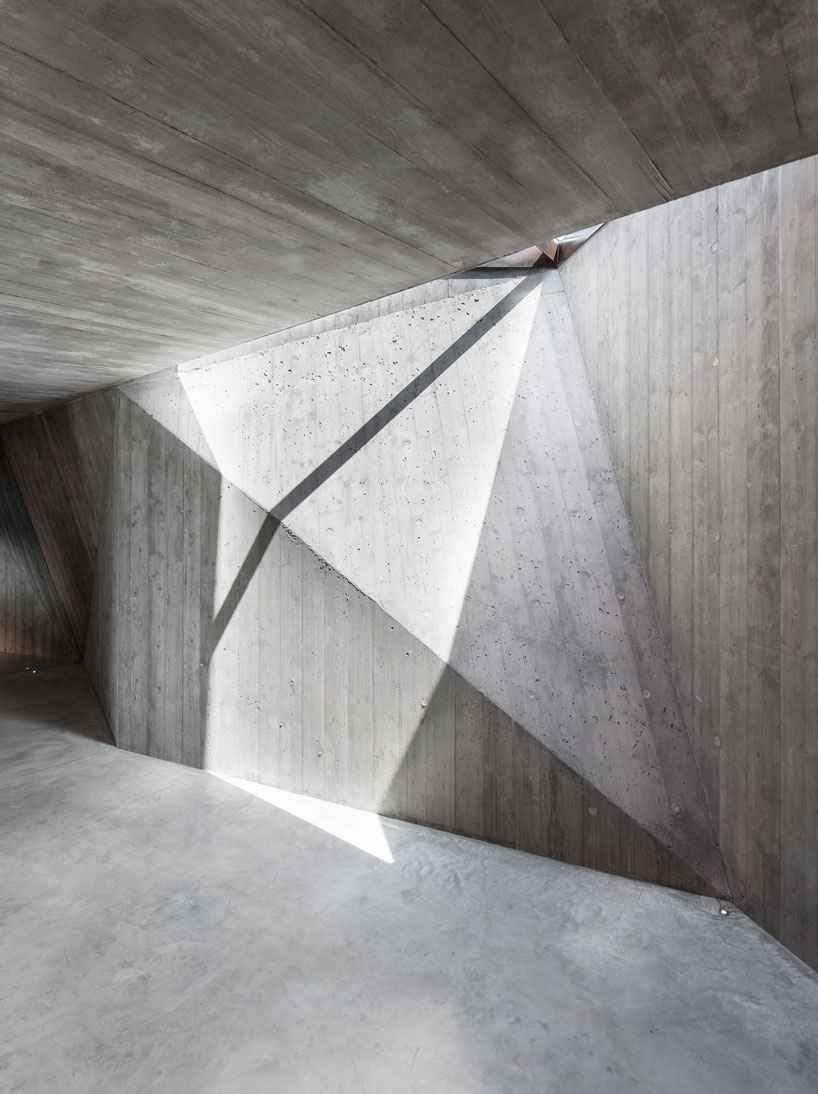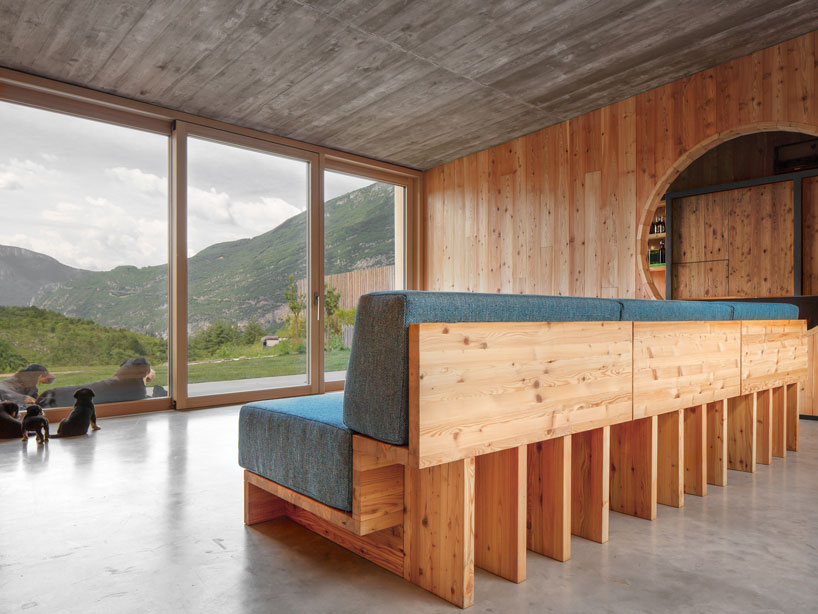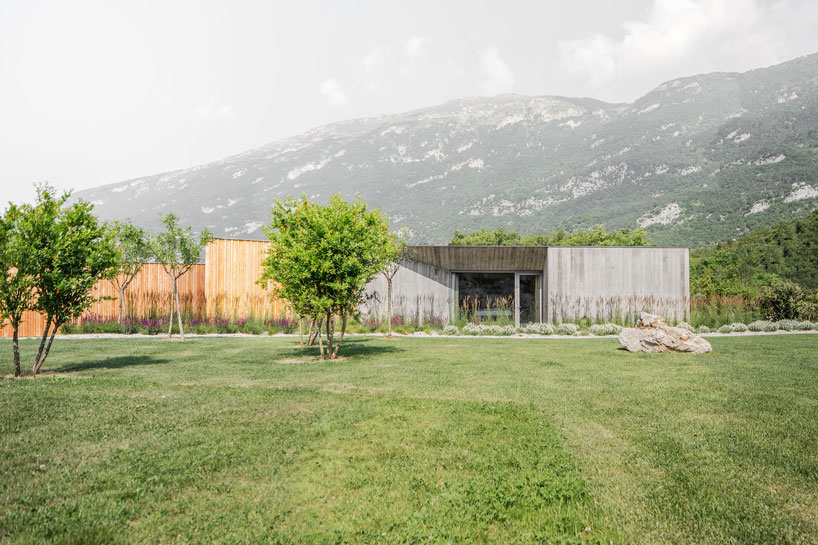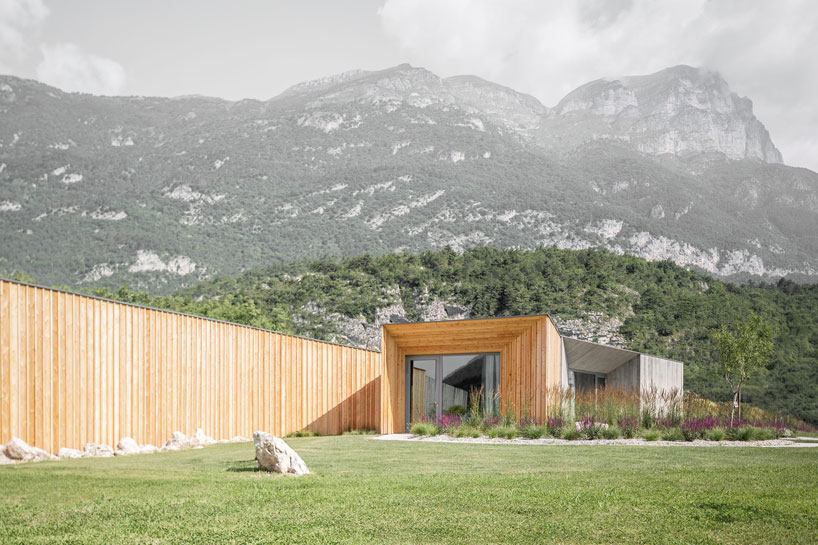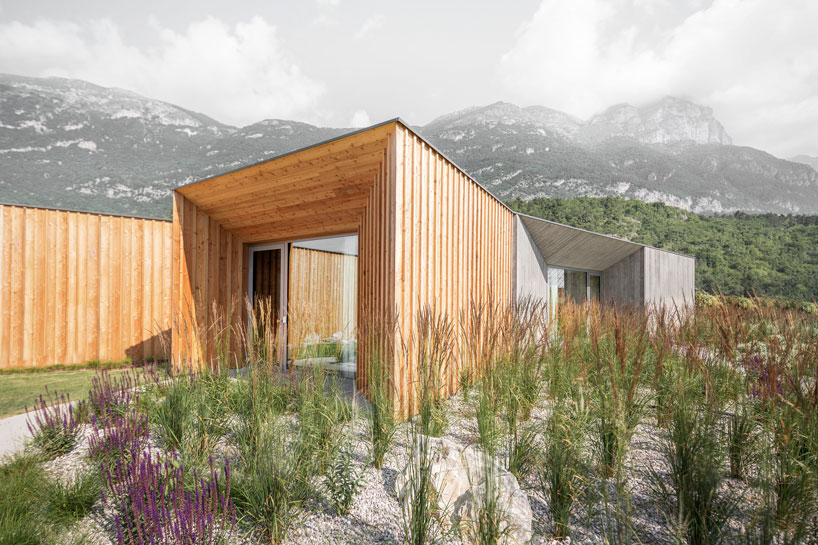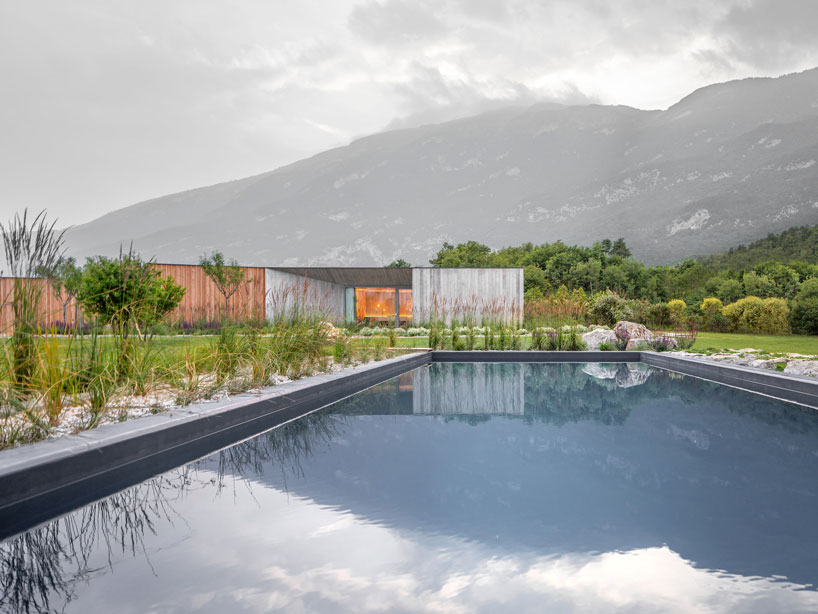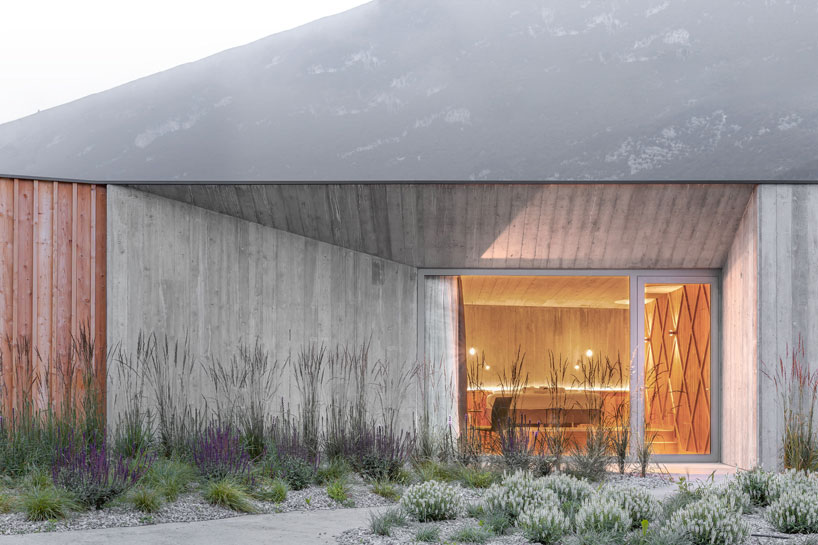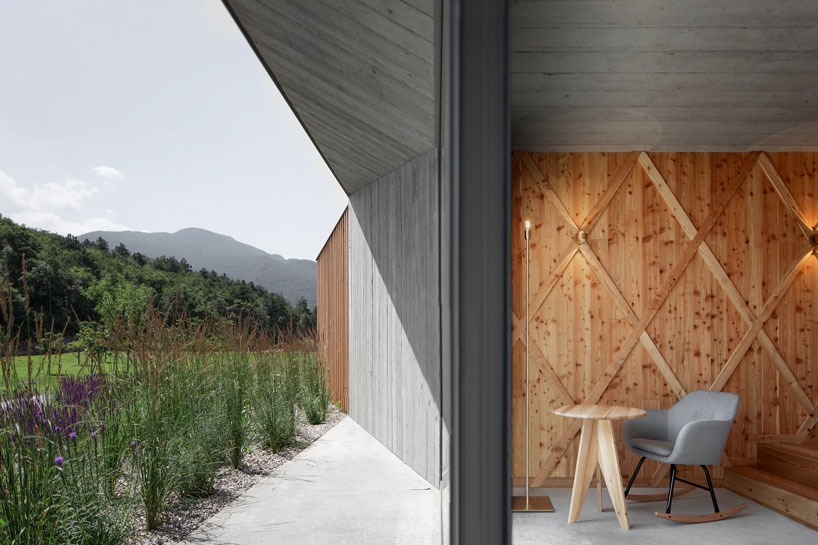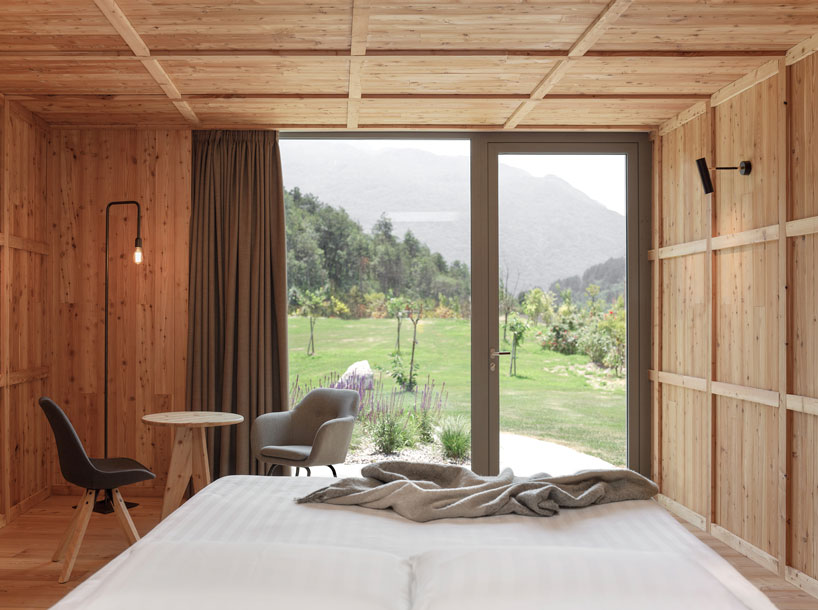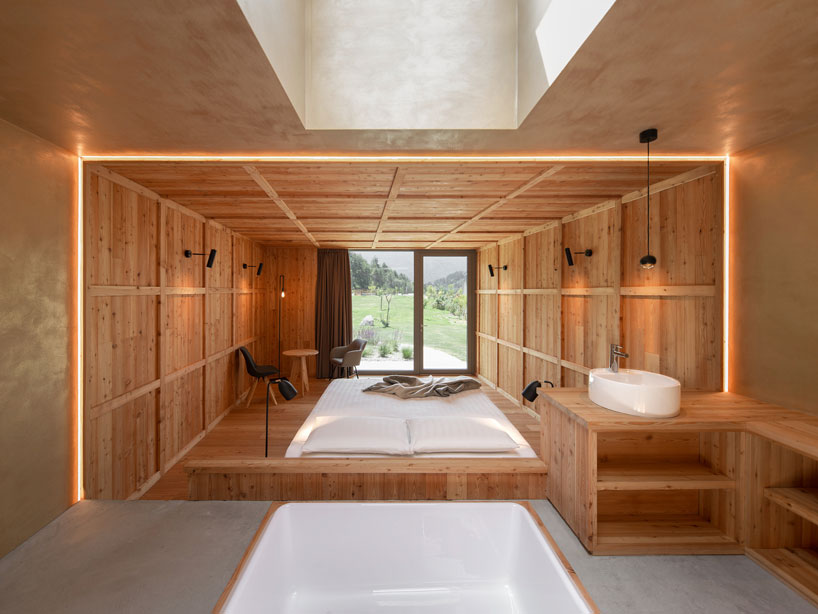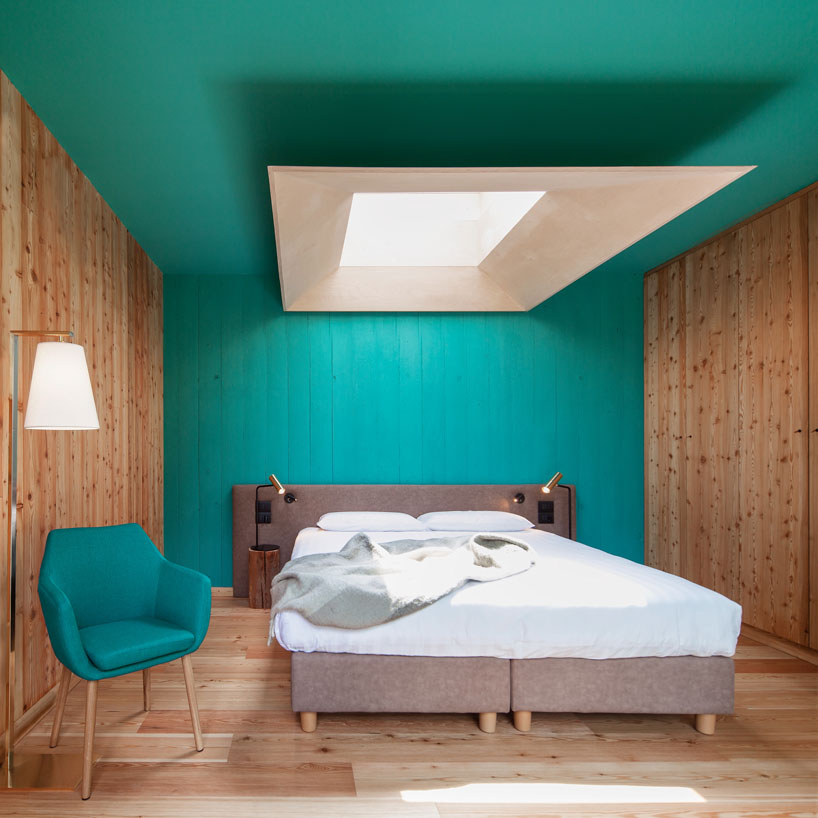 project info:
project name: la dolce mela
type: farmhouse and extension
location: vezzano, trento, italy
architect: studio raro
client: la dolce mela
year: 2019