floating translucent volumes define aroc studio's sports and entertainment complex
iranian practice aroc studio envisions its 'sports and entertainment complex,' as a collection of towers which seem to float above its urban context. the mixed-use project is organized with a diverse set of programming geared toward indoor sports and leisure. the team, led by designer amirali sharifi, integrates such spaces as gyms, spas, restaurants, bowling, billiards, and digital gaming areas. the expressive complex is situated along a vital crossroads of the modern section of shiraz, iran. along with offering such a wide variety of uses, the design of the project was driven by the studio's aim to generate a distinct and iconic image — disconnected volumes which float within a glass curtain wall, controlling direct light into some spaces while eliminating the view outward from others.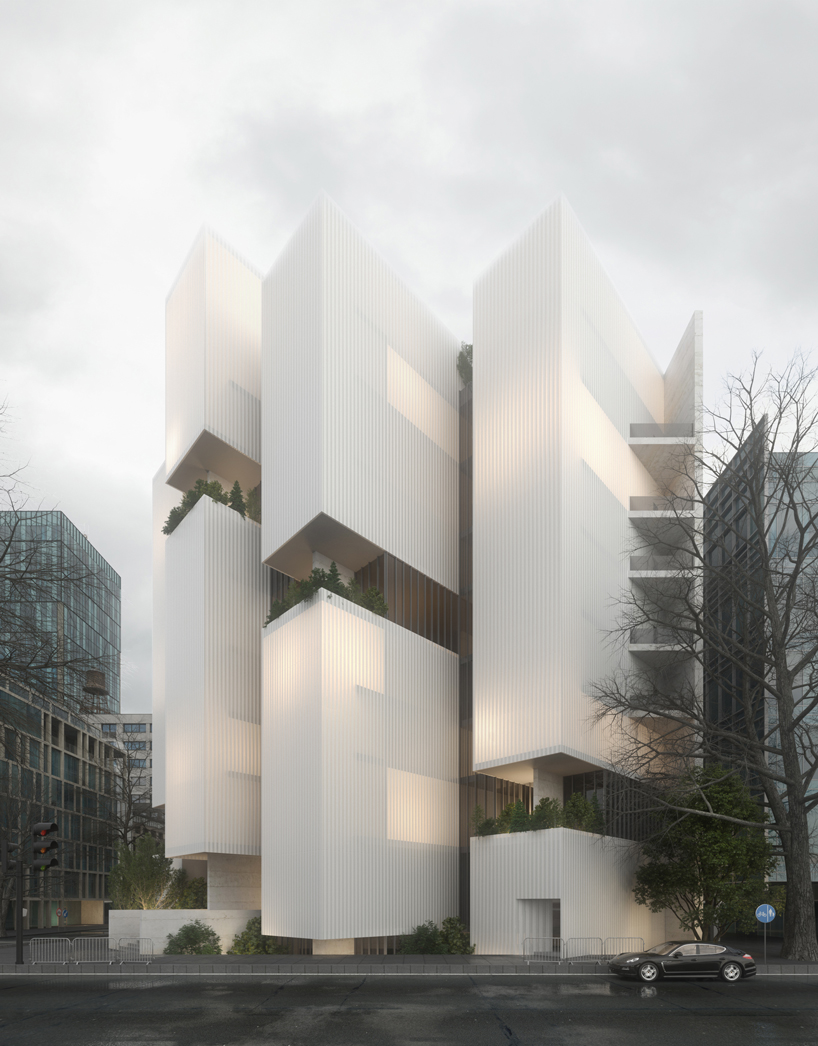 images by aroc studio | @a.roc.studio
aroc studio designs its sports and entertainment complex with a clean, unobtrusive architectural language which both integrates into the urban fabric and maintains an iconic, distinct expression. in generating the collection of tower volumes, the team rotates the building forty-five degrees from the typical footprint, so that the facade broadly faces the corner lot and intersection. natural sunlight together with direct vision outward from the interior is controlled in part through the use of transparent and semi-transparent modular volumes which slide independently along a vertical axis.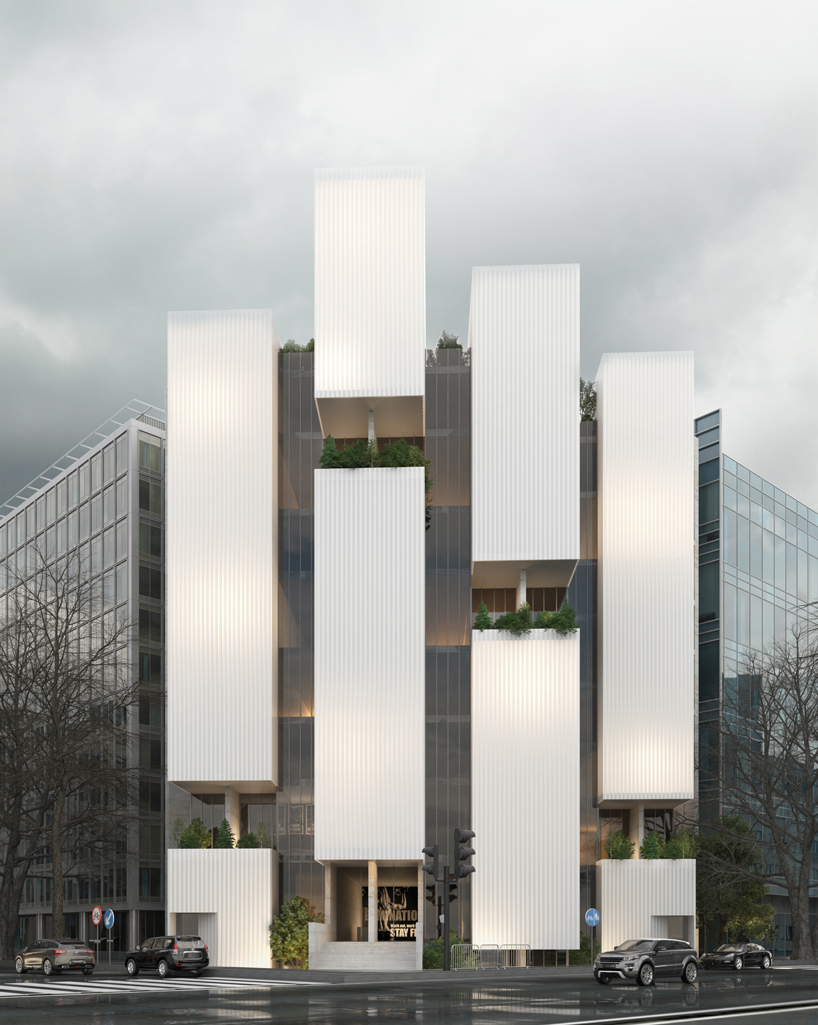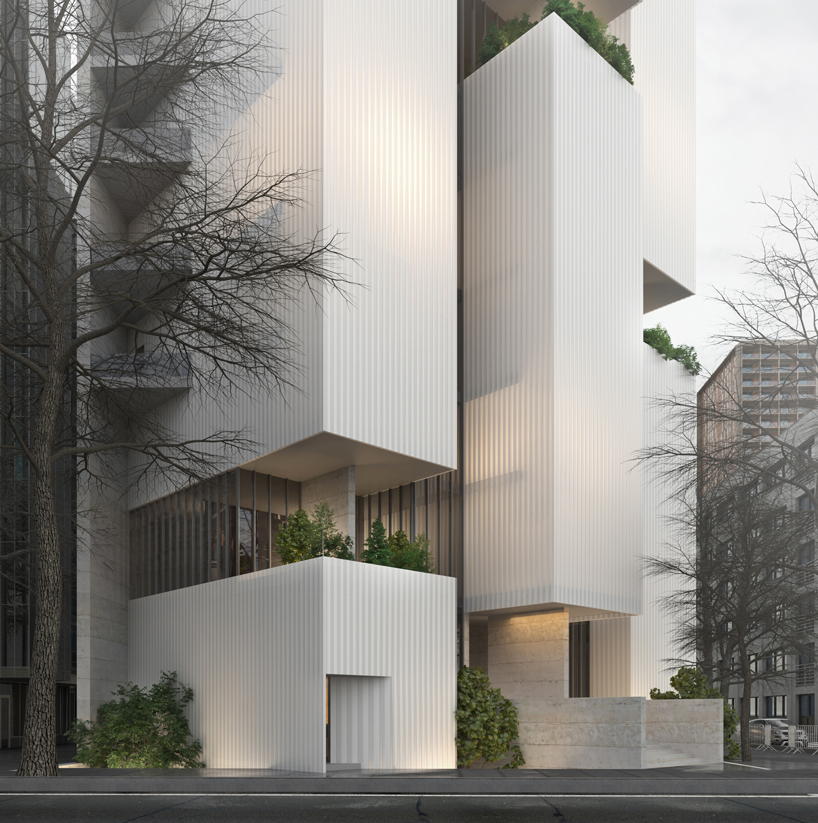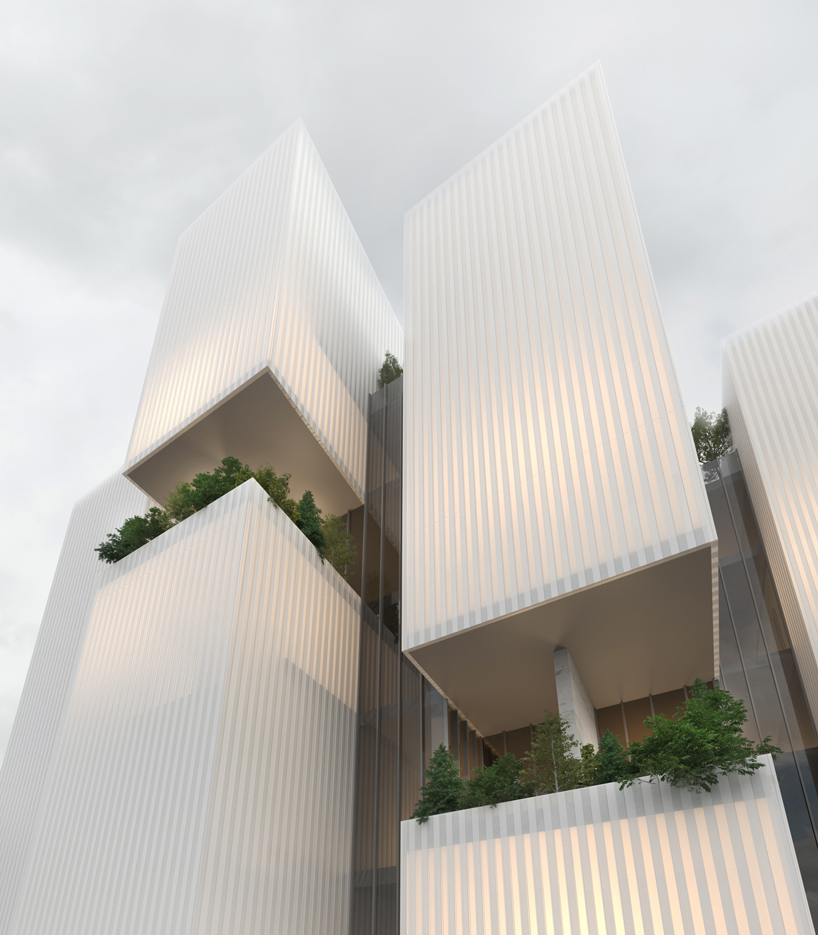 View this post on Instagram

 
project info:
project title: sports and entertainment complex
architecture: aroc studio
location: shiraz, iran
lead architect: amirali sharifi
design team: saman ebrahimi, soha shayan, raha babai
graphic: erfan sharifi
animation: sheila shahraki