florentijn hofman's giant 'selfie panda' to be installed in dujiangyan, china
to be installed this year in dujiangyan, china, dutch artist florentijn hofman – in collaboration with global art foundry UAP – shares a sneak peek of his most recent work, 'selfie panda'. following the likes of his oversized kraken octopus, towering bear, and huge hippopotamus, this latest project sees the artist scale another animal up to larger-than-life proportions.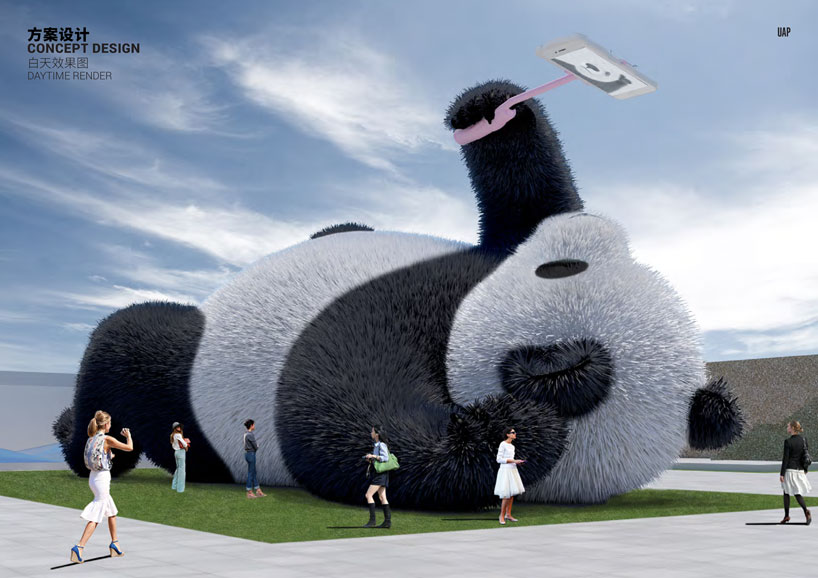 concept design, daytime render
all images courtesy of florentijn hofman
located 40 miles (65 kilometers) northwest of central chengdu, dujiangyan provides the ideal stage for 'selfie panda' as it is recognized globally as an important center for the rescue, rehabilitation and protection of the endangered species. the city enjoys a favorable climate and natural environment with vast bamboo forest coverage and lovely scenic surroundings, which is perfect for a public reception and education of pandas.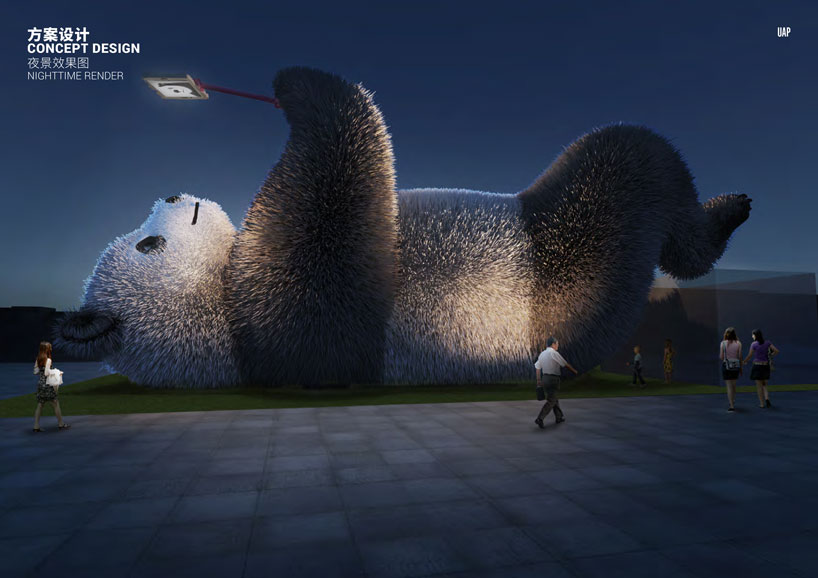 concept design, nighttime render
'this project is significant to me, as I know that in thousands of years, dujiangyan has always been a paradise for pandas. it is one of the centers of the giant panda. dujiangyan is also considered as one of china's protection and research centre for pandas and one of the largest and advanced in the world' says florentijn hofman. 'it is a great pleasure to create an engaging and larger than life sculpture for dujiangyan. as an artist, it is always an honour to be invited, recognized and create such an iconic work for such a special place,' adds hofman.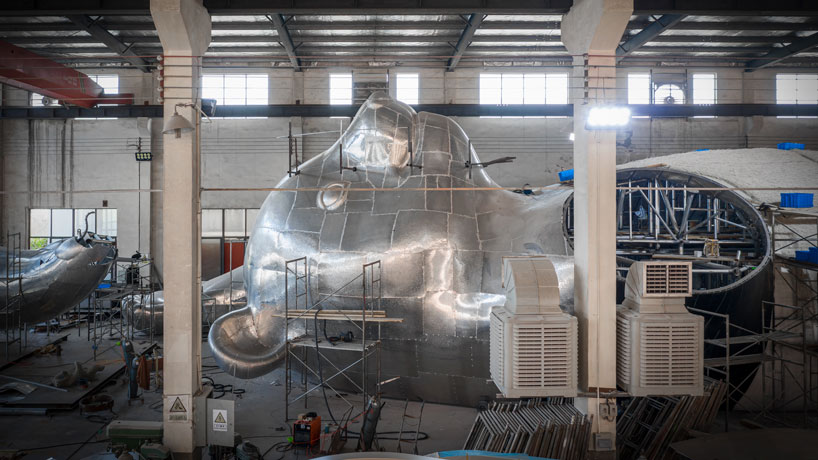 the panda during fabrication at UAP shanghai workshop
lying in its natural resting position withone arm casually resting behind its head and the other clutching a selfie stick, the artist's vision is to create a colossal and iconic sculpture of a panda.'selfie panda' aims to shows the irony of how big the giant pandas are in china and to the rest of the world, and its playfulness of loving itself in vain.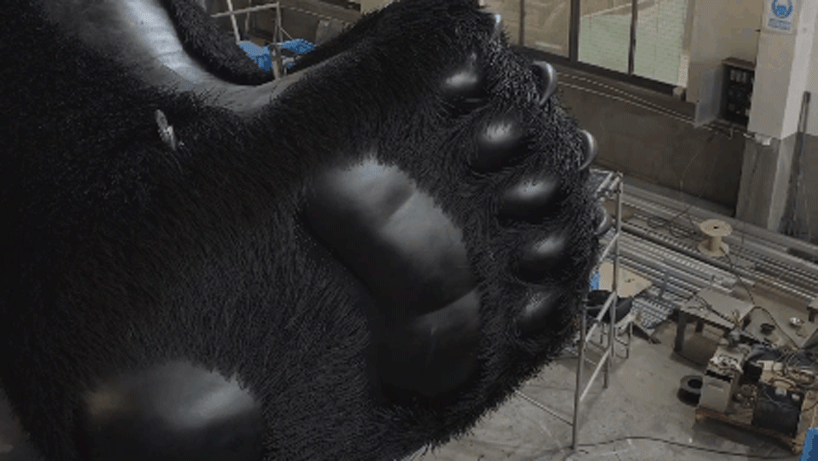 aerial drone clip of the panda at UAP shanghai workshop
florentijn hofman is a dutch artist who has become known for his playful, and huge, urban installations. his best-known work, 'rubber duck', made its debut in 2007 in saint-nazaire, france, and has since appeared in many cities around the world. from 'rubber duck', hofman has gone on to create a series of supersized critters, from a hippopotamus in london to a moon rabbit in taiwan, and even a floating fish sculpture in wuzhen, china.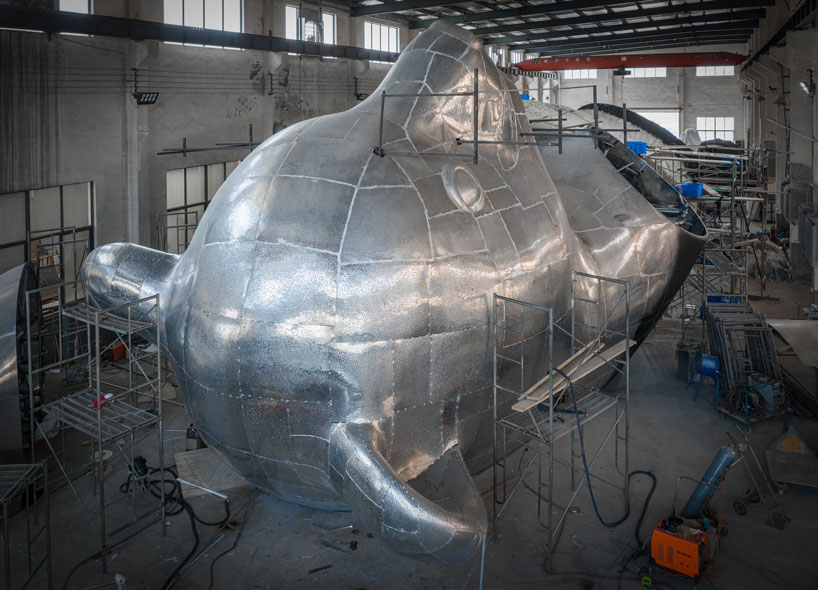 detail view of the head in fabrication at UAP shanghai workshop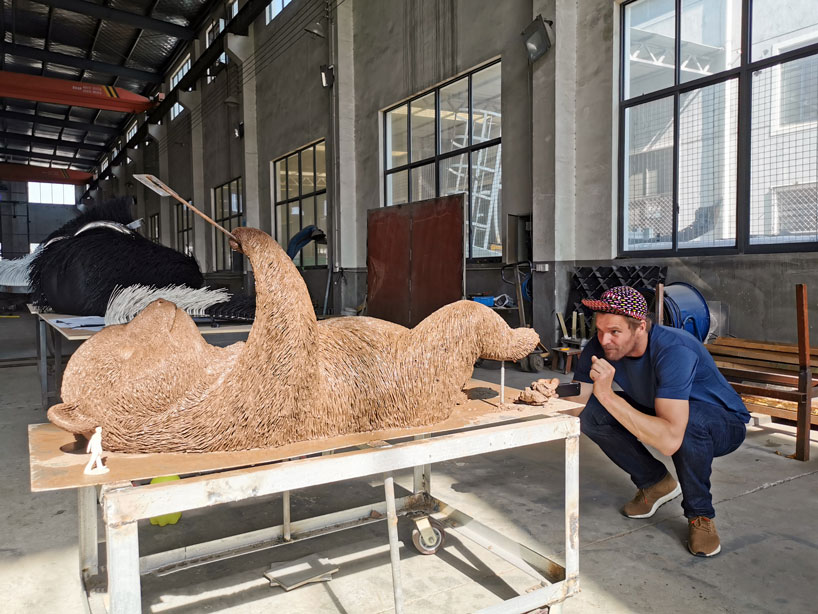 a scale model of the panda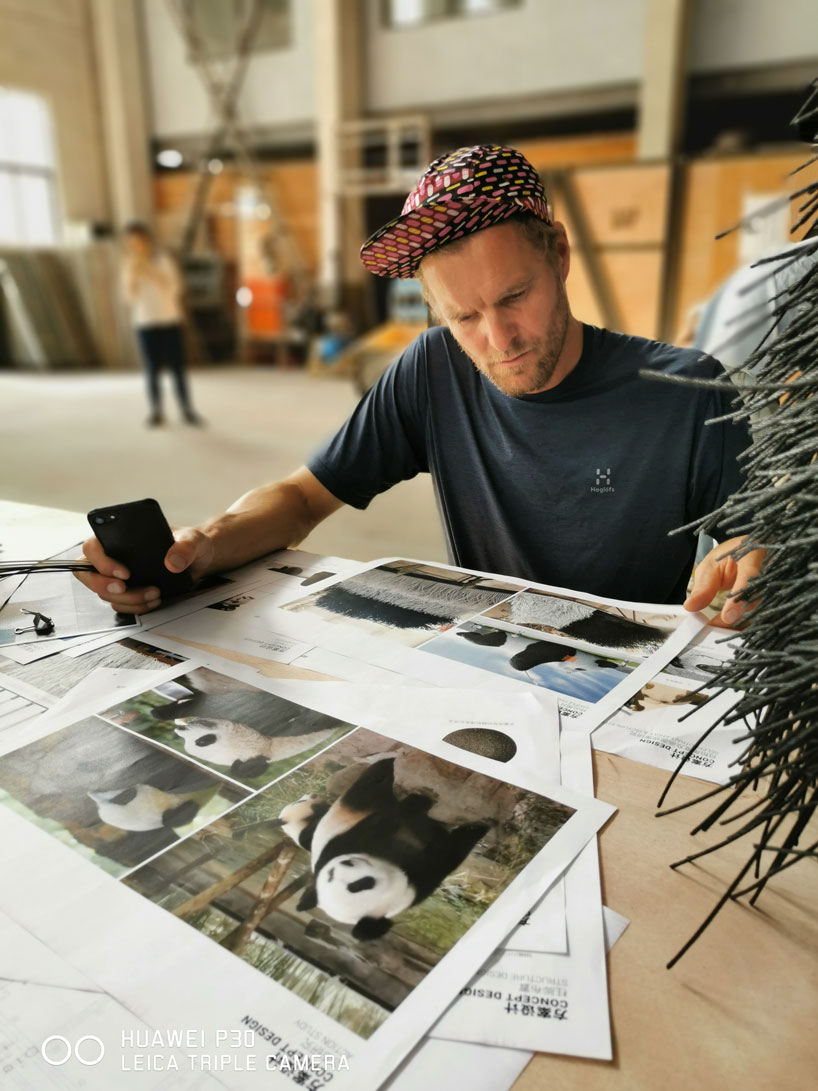 the artist florentijn hofman
project info:
project name: selfie panda
artist: florentijn hofman