half & half: hookie co cobra revamps BMW R nine T into bionic motorcycle
following a wireframe-wrapped design, an aircraft-inspired modification and many more, the hookie co cobra offers a modernized interpretation of a BMW R nineT motorcycle. the custom design reveals a 'bionic primeval shape' with a straight, mold-like body at the top and exposed mechanics below. although offered with multiple color coats, the café racer is limited to just 10 units overall.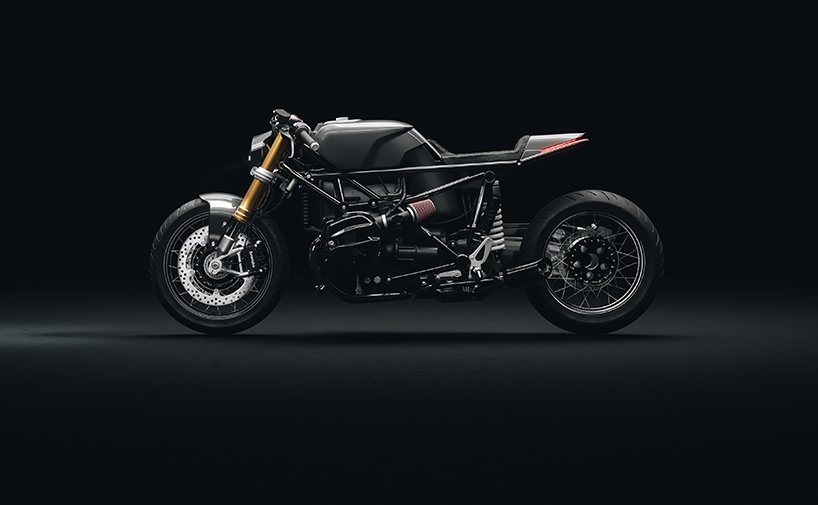 all images courtesy of hookie co
from first look, the hookie co cobra motorcycle distinguishes a sleek yet aggressive stance. it starts with a prominent single headlight and a futuristic, sporty front fender. the design of the bespoke bodywork covers the tank in a super straight fashion, before undulating once to form the padded seat and then again to extend towards the finite tip of its new subframe. the end is finished off with a thin glowing line of light.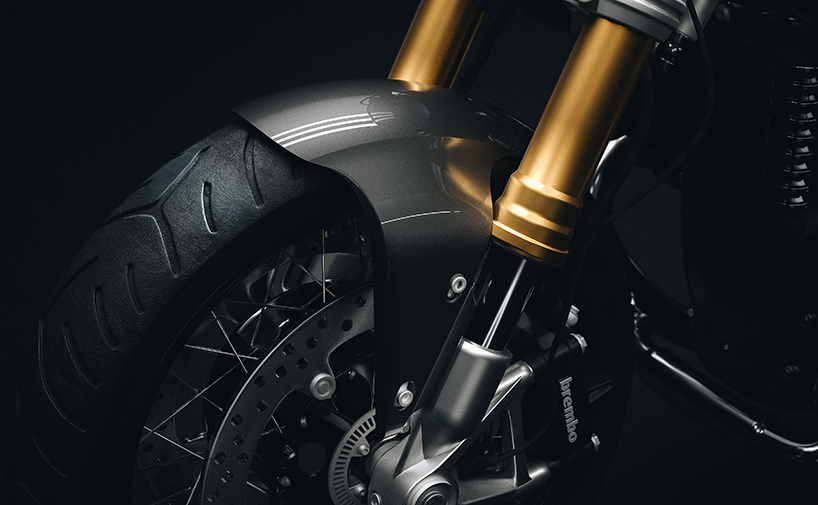 the bodywork and front fender is coated in a dark gray finish that matches the exposed mechanics below. this contrasts with the two bronze columns of its fork tubes. the dark livery can be decorated with a choice of five colors that accent its body: toxic red, electric yellow, stealth pattern, dark cooper and ice blue.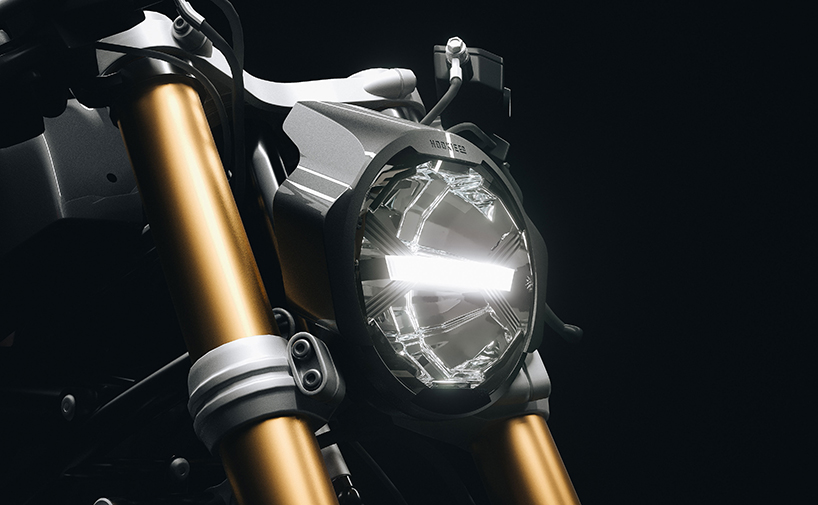 beneath the tank, body and subframe, the flat-twin engine of the BMW R nineT motorcycle remains to deliver 1,170 cc of power. hookie co did add a few new features to the design, though, including an intake system, blacked-out custom exhaust and brake robots. these all combine to create a total weight of 180 kg.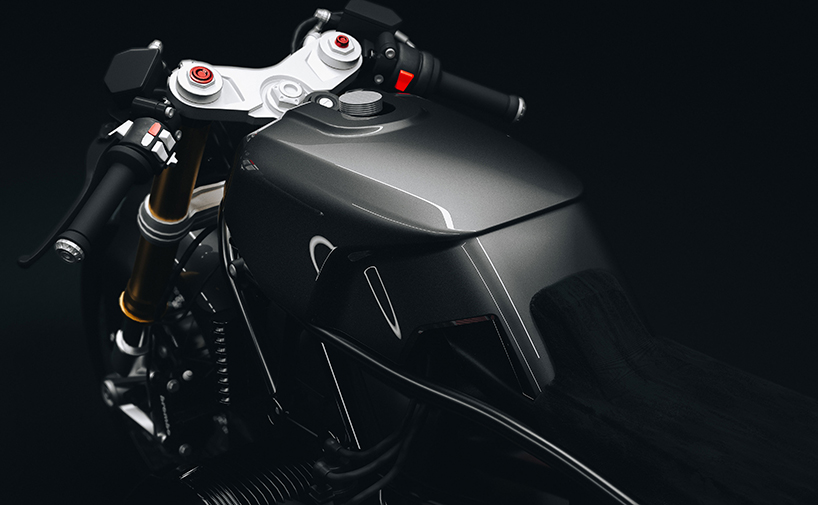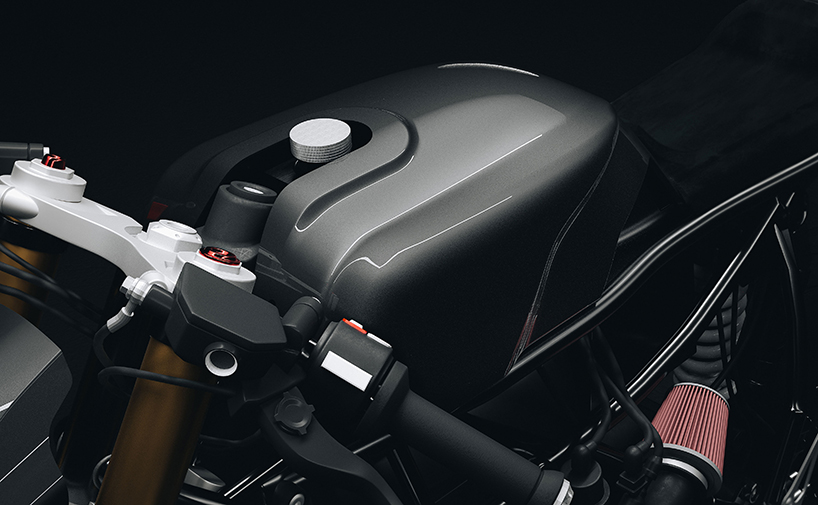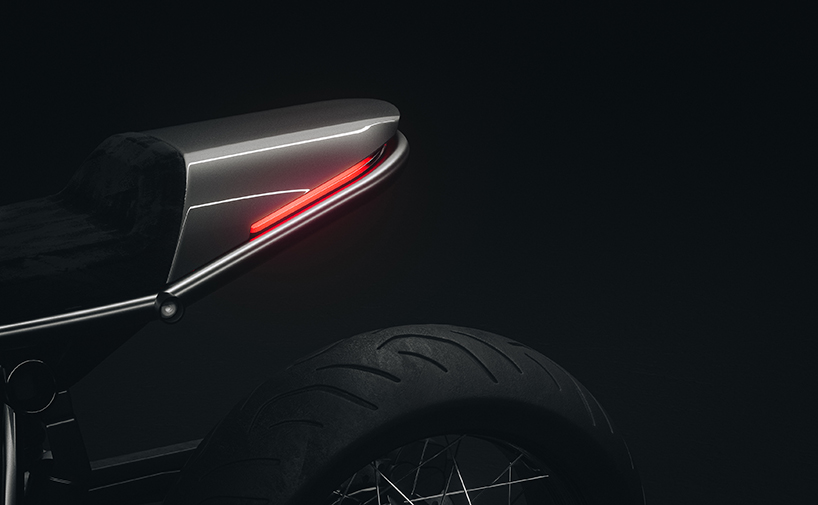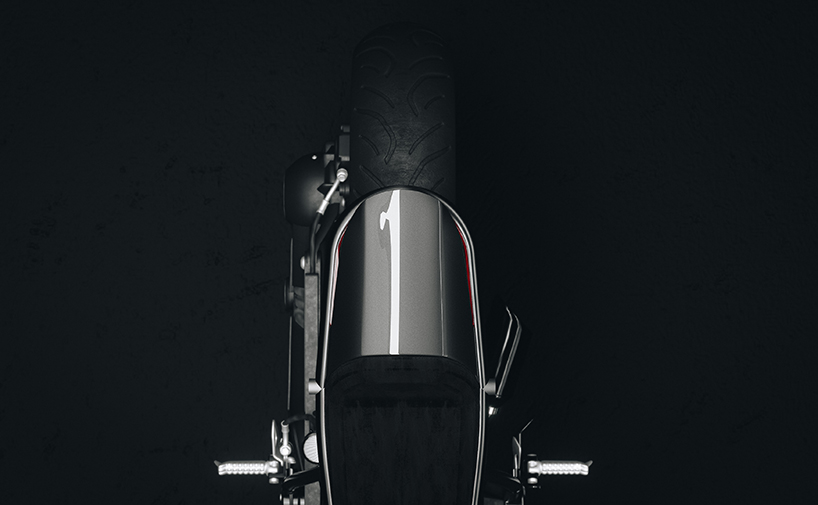 product info:
brand: hookie co
model: cobra
units: 10
original model: BMW R nineT