HANNAH transforms wood considered as waste into this 3D-printed cabin
based in ithaca, new york, and led by leslie lok and sasa zivkovic, HANNAH is an experimental design and research studio working across different scales varying from furniture to urbanism. both digital design and fabrication technologies are intrinsic to their work, facilitating new material methods, tectonic articulations, environmental practices, technological affordances, and forms of construction.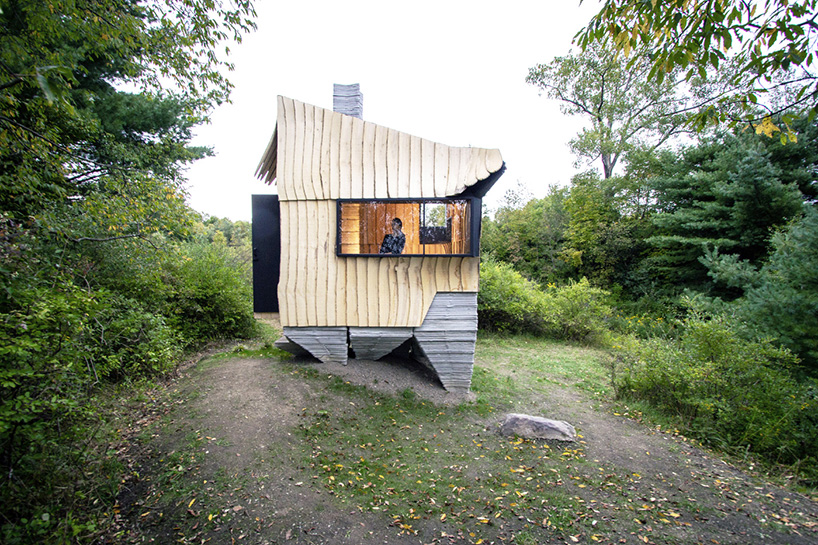 images by andy chen, HANNAH
for their latest project, HANNAH has turned waste wood into a 3D-printed structure called ashen cabin, that reflects how new manufacturing methods can help to make useful what we think is waste.'in our projects, we aim to mine the tension between machine means and architectural ends,' comments HANNAH. 'we reclaim authorship over processes of construction that influence the way we can build — or perhaps ought to build in the future.'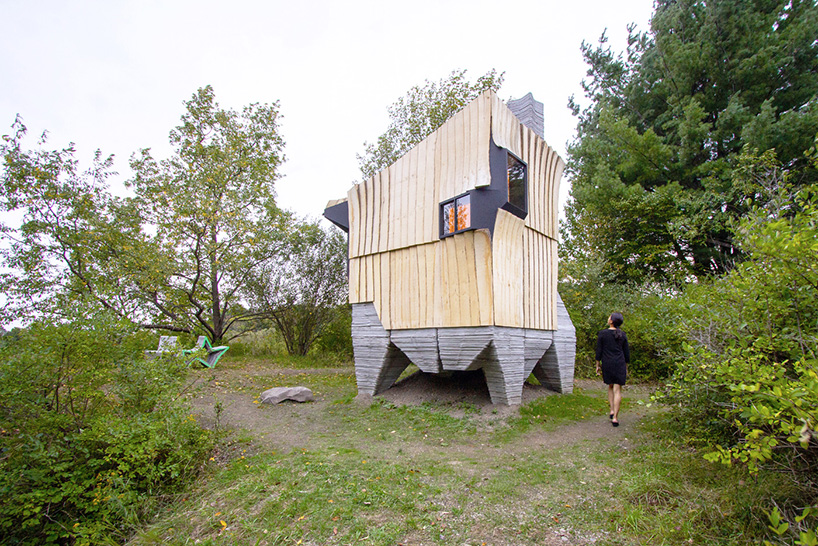 the ashen cabin is located in a forest in ithaca, new york. the beauty of it is that it uses a type of wood qualified as waste wood — the emerlad-ash-borer-infested wood. the process, which turns this wood into an abundantly available, affordable, and sustainable material, is achieved by the implementation of high precision 3D-scanning and robotic based fabrication technologies.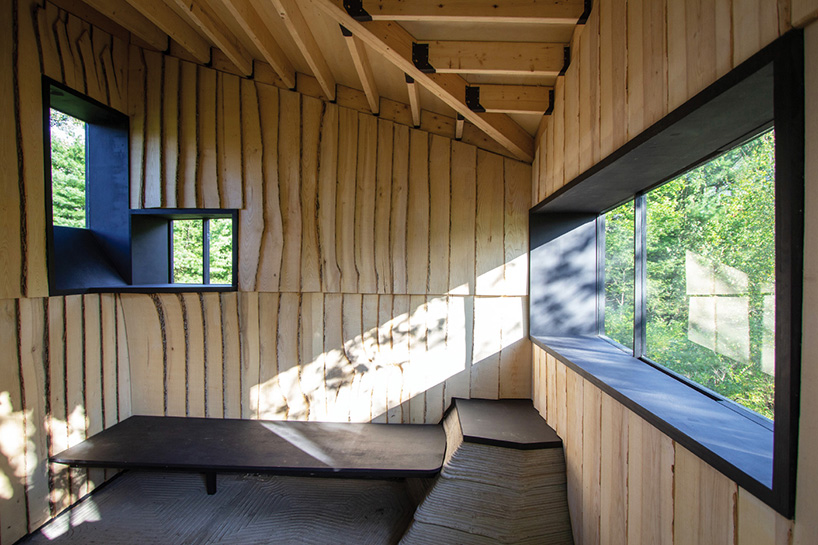 'infested ash trees often either decompose or are burned for energy,'comments zivkovic.'unfortunately, both scenarios release CO2 into the atmosphere, and so the advantage to using compromised ash for construction is that it both binds the carbon to the earth and offsets the harvesting of more commonly used wood species.'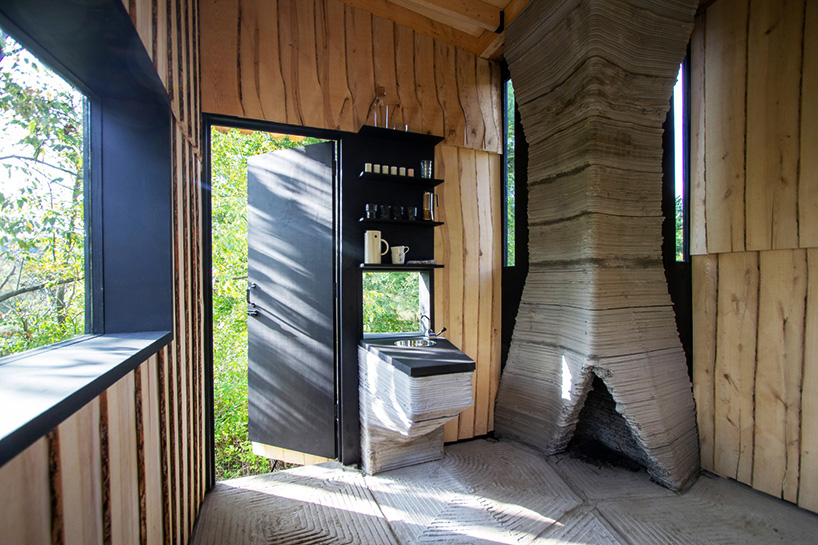 the cabin was assembled in two phases: the first one forming the base, floor, chimney and interior fixtures made of nine interlocking 3D-printed concrete segments; the second was made by a repurposed six-axis robot found on eBay that sawed the wood for the façade. the robot's arm helped to slice the logs like puzzle pieces.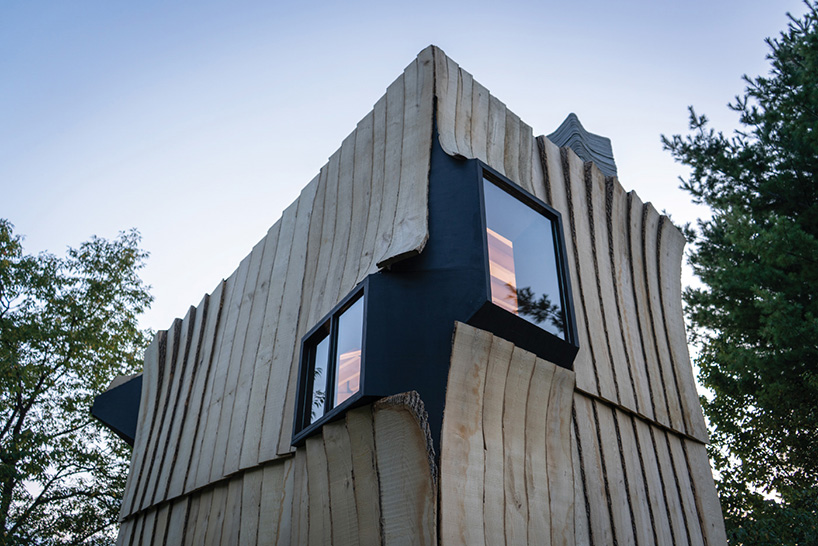 'we know that concrete is responsible for 8% of total CO2 emissions,'says lok.'by using 3D printing, we eliminate the use of wasteful form work and can deposit concrete smartly and only where structurally necessary, reducing its use considerably while also maintaining a building's integrity.'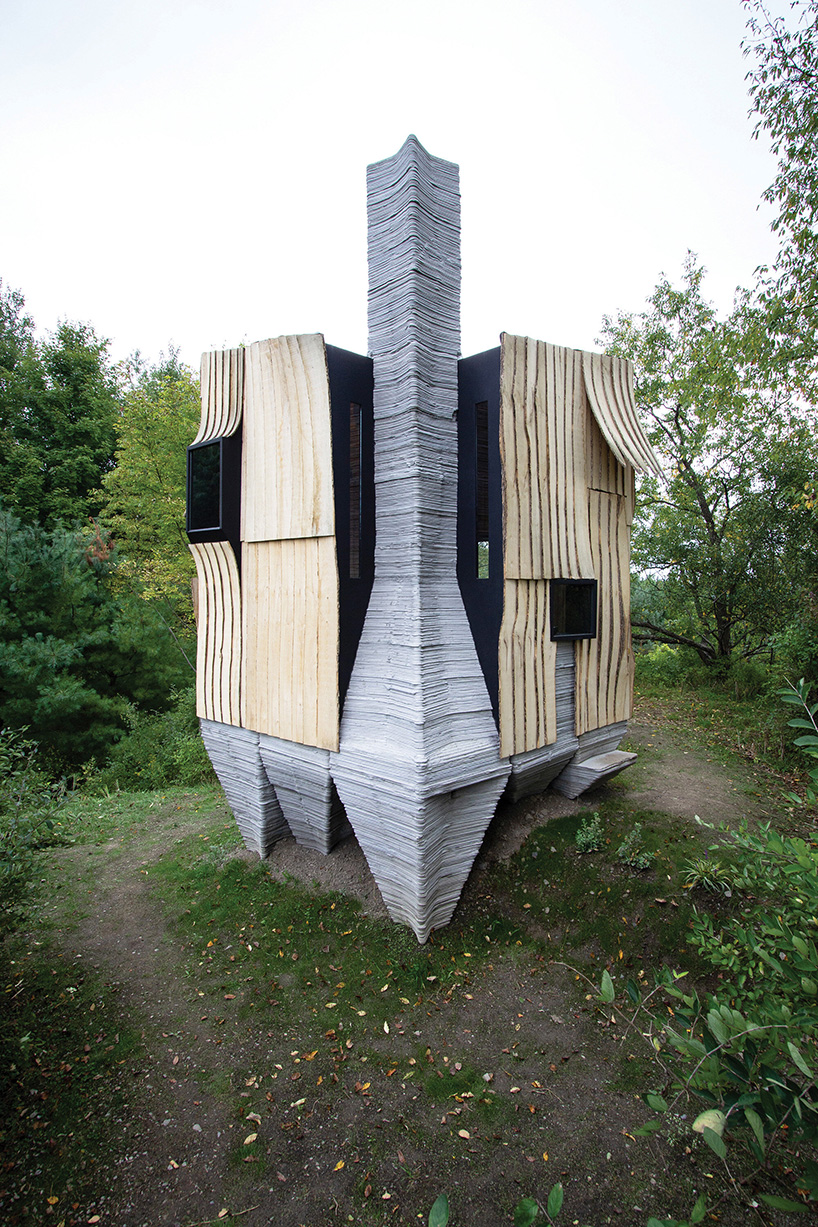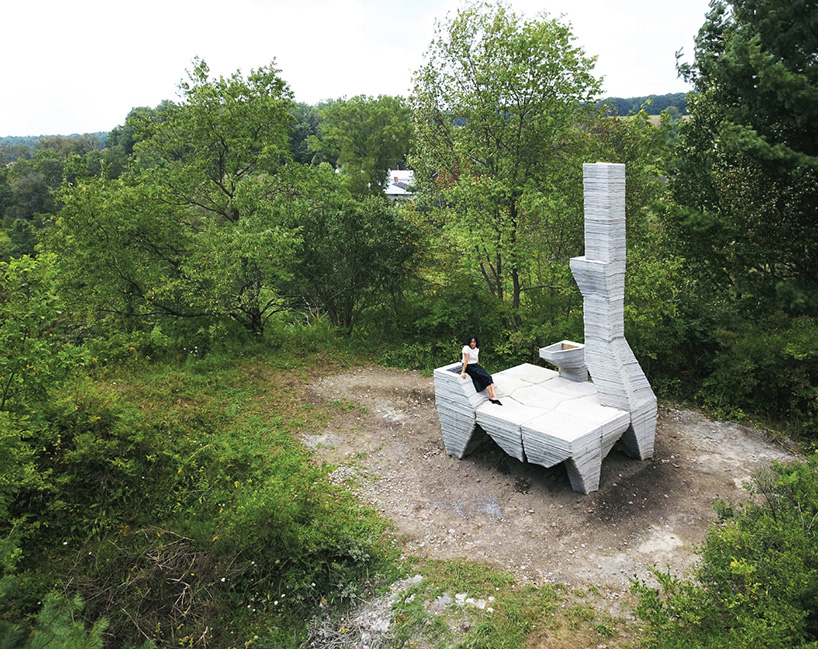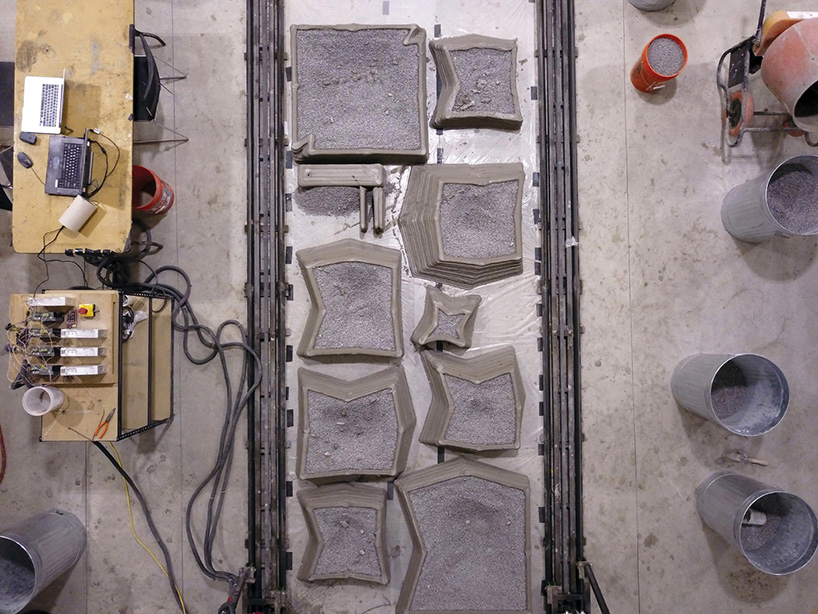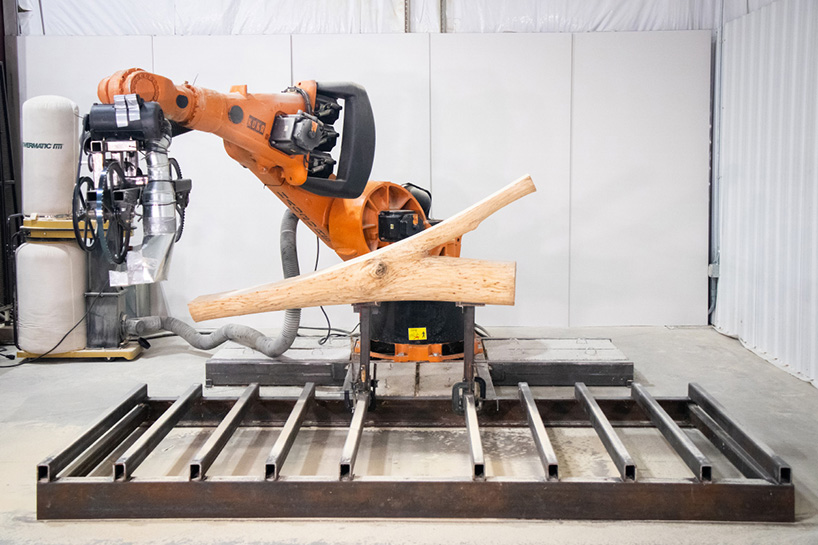 project info:
name: ashen cabin
design: HANNAH
project leadership: leslie lok and sasa zivkovic (principals)
project team concrete: christopher battaglia, jeremy bilotti, elie boutros, reuben chen, justin hazelwood, mitchie qiao
assembly and documentation team concrete: alexandre mecattaf, ethan davis, russell southard, dax simitch warke, ramses gonzales, wangda zhu
project team wood fabrication and design: byungchan ahn, alexander terry
wood studies: xiaoxue ma, alexandre mecattaf
assembly and documentation team wood: freddo daneshvaran, ramses gonzalez, jiaying wei, jiayi xing, xiaohang yan, sarah elizabeth bujnowski, eleanor jane krause, todd petrie, isabel lucia branas jarque, xiaoxue ma
representation team: byungchan ahn, kun bi, brian havener, lingzhe lu
project realized with scientific support from: the cornell robotic construction laboratory (RCL)
sponsors: AAP college of architecture, art, and planning; AAP department of architecture; HY-flex corporation; cornell atkinson center for a sustainable future, cornell arnot teaching and research forest
special thanks to: andrea simitch and val warke