heinz made a ketchup jigsaw puzzle where every piece looks the same
quarantine feels endless but at the same time days fly by. somehow, it's a little like when you try to pour ketchup down a heinz bottle — at the beginning it's slow, it seems like it takes forever, but once it starts flowing down the bottle, you know you will be enjoying it with your food. with this idea in mind, and with the fact that we have more free time now, heinz canada and agency rethink have partnered to create a ketchup jigsaw puzzle where every single piece looks exactly the same.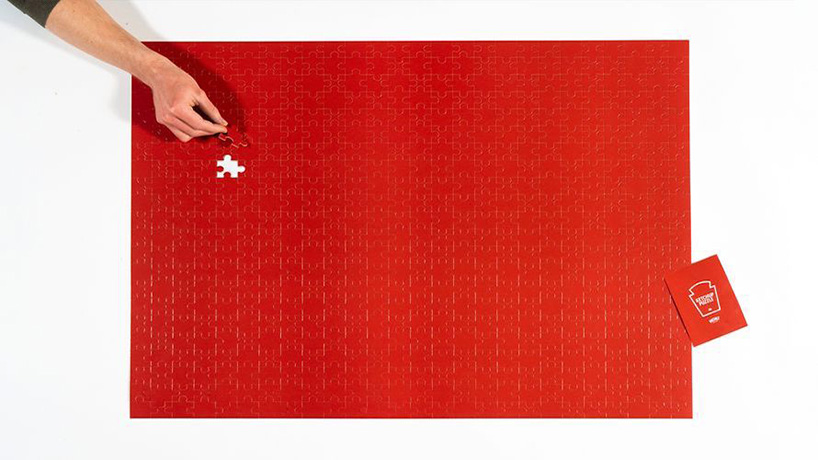 'heinz is known for its iconic slow-pouring ketchup. in a period when everyone has a little more time on their hands and puzzle popularity has skyrocketed, we wanted to help pass the time by connecting the two,'comments brian neumann, senior brand manager at kraft heinz canada.'this puzzle is worth the patience—only this time, you can't hold it at the perfect angle to solve it.'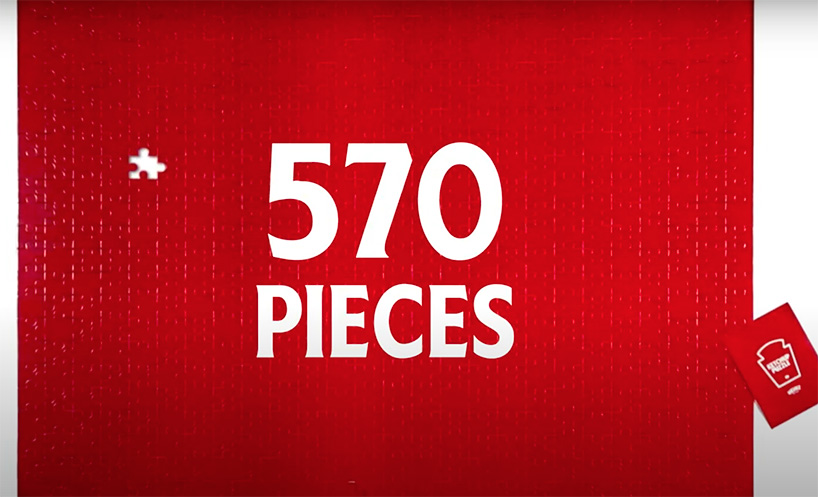 the heinz ketchup jigsaw puzzle features 570 pieces that look the same — ketchup red. the company is giving away 57 of these puzzles around 17 countries excluding the US on its social media channels. overall, let's say that this puzzle is an homage to our patience and minutes waiting for ketchup to slowly reach our plates.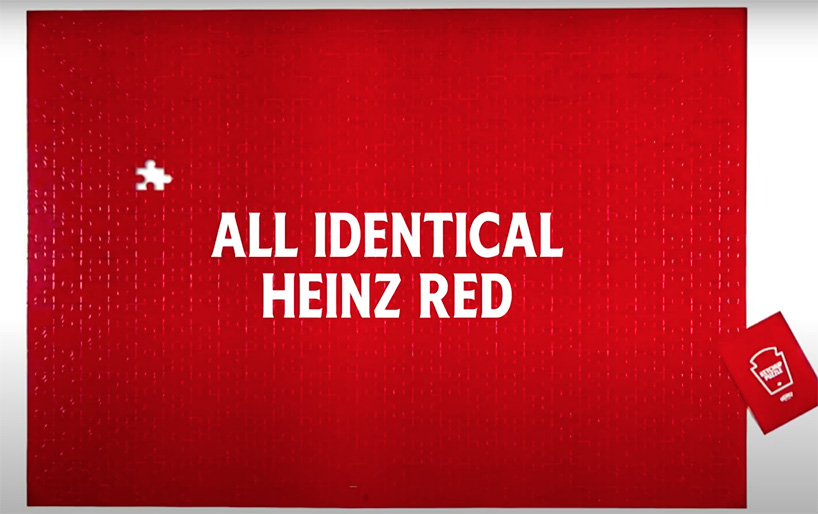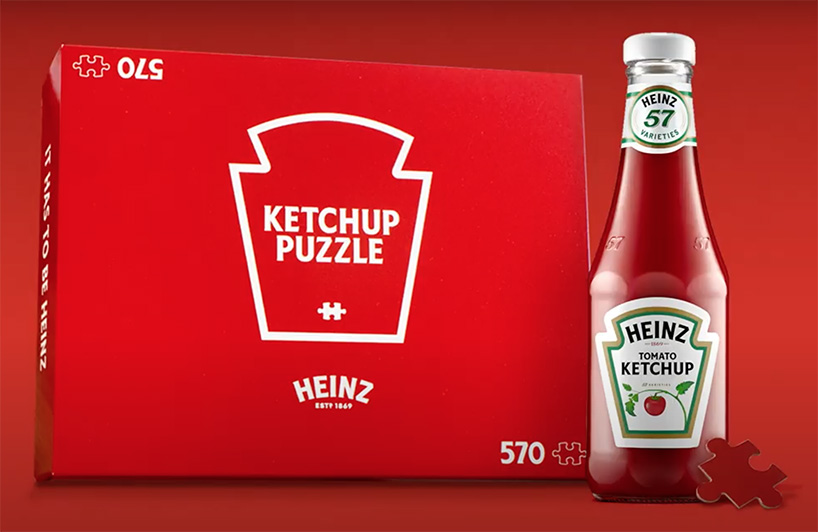 project credits:
title: heinz ketchup puzzle
client: kraft heinz
head of brand build communications and innovation: nina patel
senior brand manager: brian neumann
agency: rethink
chief creative officer: aaron starkman
creative director: mike dubrick
art director: zachary bautista
writer: geoff baillie
designer: erin maguire
strategist: julian morgan
producers: anna tricinci, todd harrison
photographer: alex butt
print producer: narine artinian
editor: tyler erdelac
account services: amy greenspoon, kai de bryun kops, allie kennedy
audio house: vapor music
audio engineer: art mullin