honda NX 650 morphed into vagabund V13 off-roader using 3D-printing
building upon a honda NX 650 dominator from 1991, the vagabund V13 is a custom off-roader that interweaves minimalism with its inherent functionality. these two characteristics are merged together with a body made from 3D-printing. it took over two years from ideation to finalization, following their other motorcycle projects like the sculpted body of 'V07' and stripped 'V03'.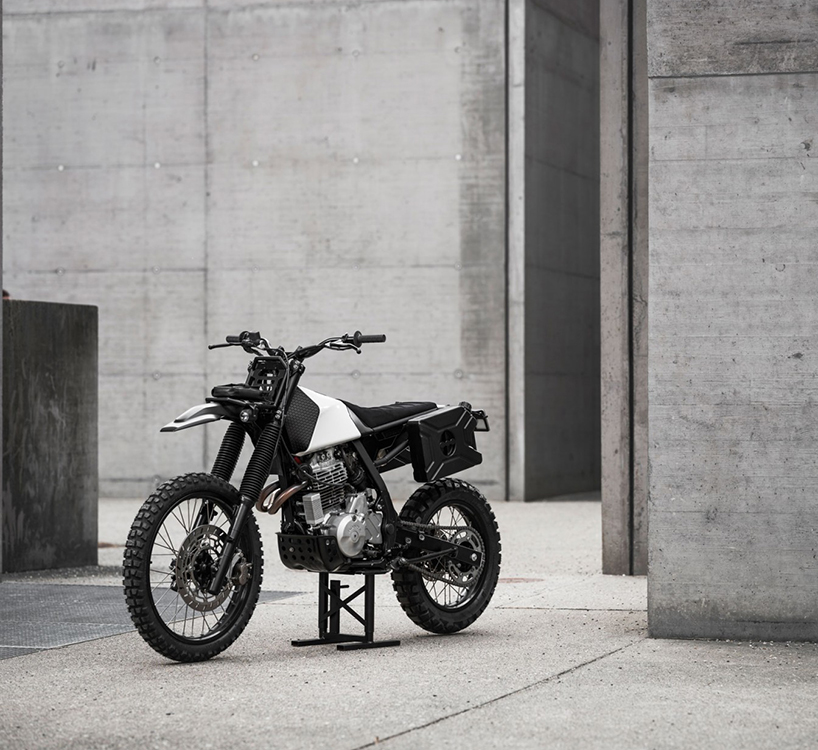 all images courtesy of vagabund
3D-printed elements combine to form the clean body of the vagabund V13. it constructs the fuel tank, rear end, air filter cover, indicator light bracket and handlebar switch housings. on the front, it borrows a husqvarna TC85 front fender with a magnetic front rack sitting above. the new rear frame appears skeletal below and accommodates an alcantara-upholstered seat above, which is styled like those seen in motorcross. below, the two wheels are powder-coated and fitted with stainless spokes.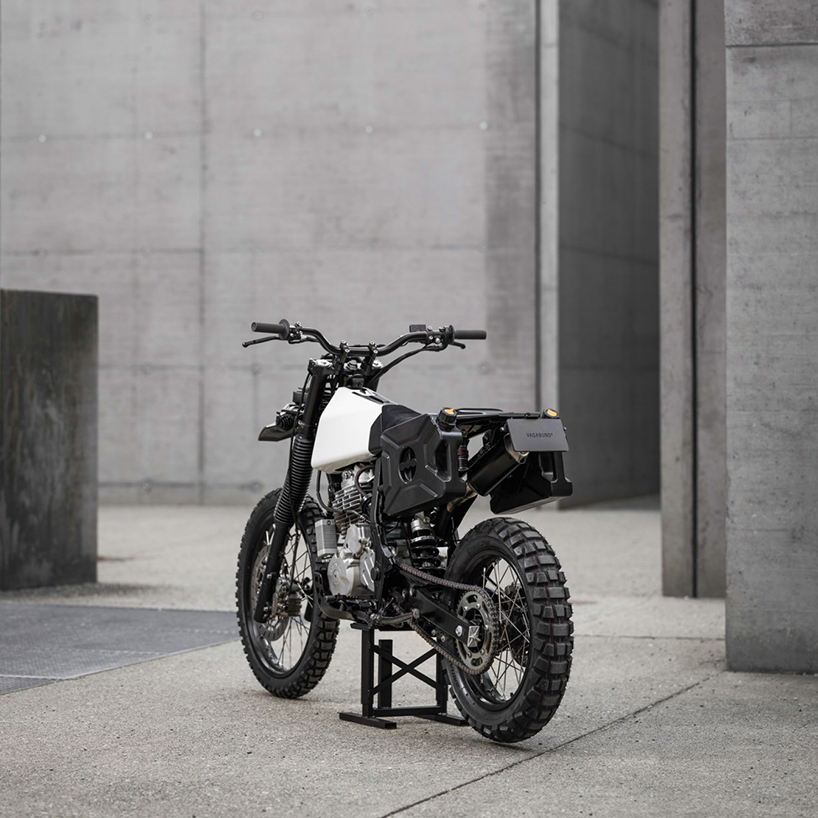 also along its body, the motorcycle is kitted up with a custom rack that carries a pair of GKA fuel canisters for long adventures. the workshop repaired the original 644 cc single engine from the honda NX 650 as well as enhancing it with a stainless steel manifold exhaust system and modified akrapovic muffler. the off-road performance is complete with new brake discs and wilbers shock suspension.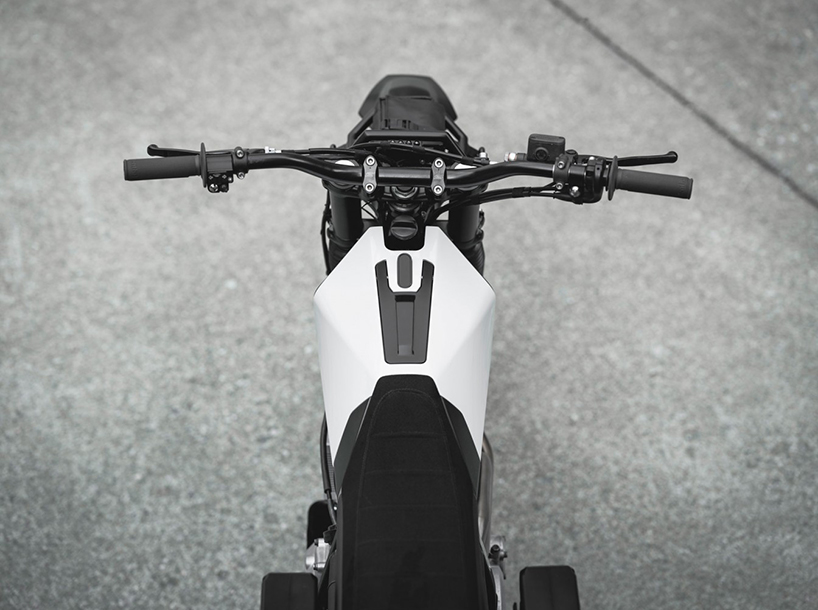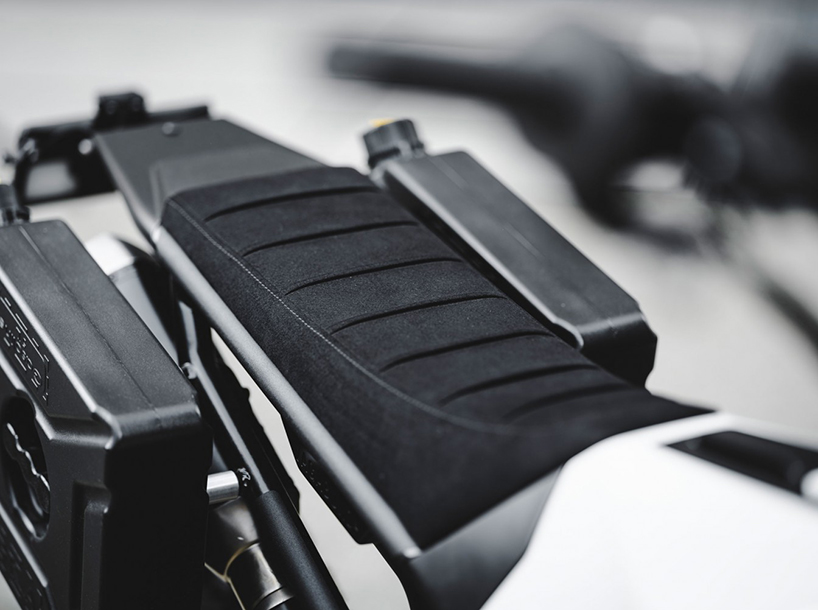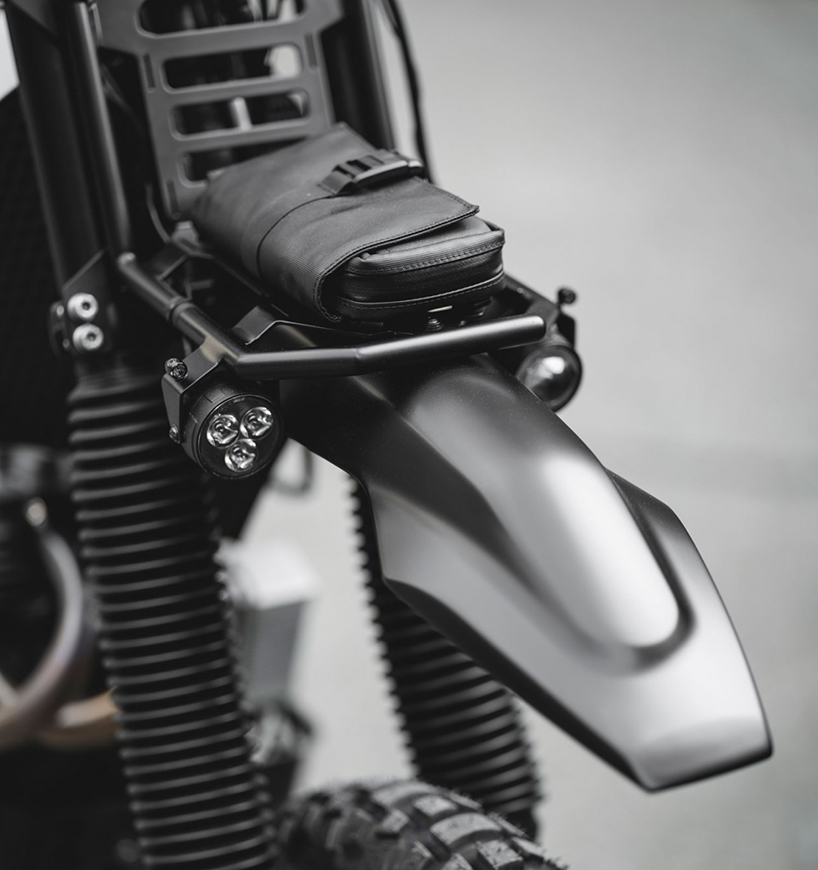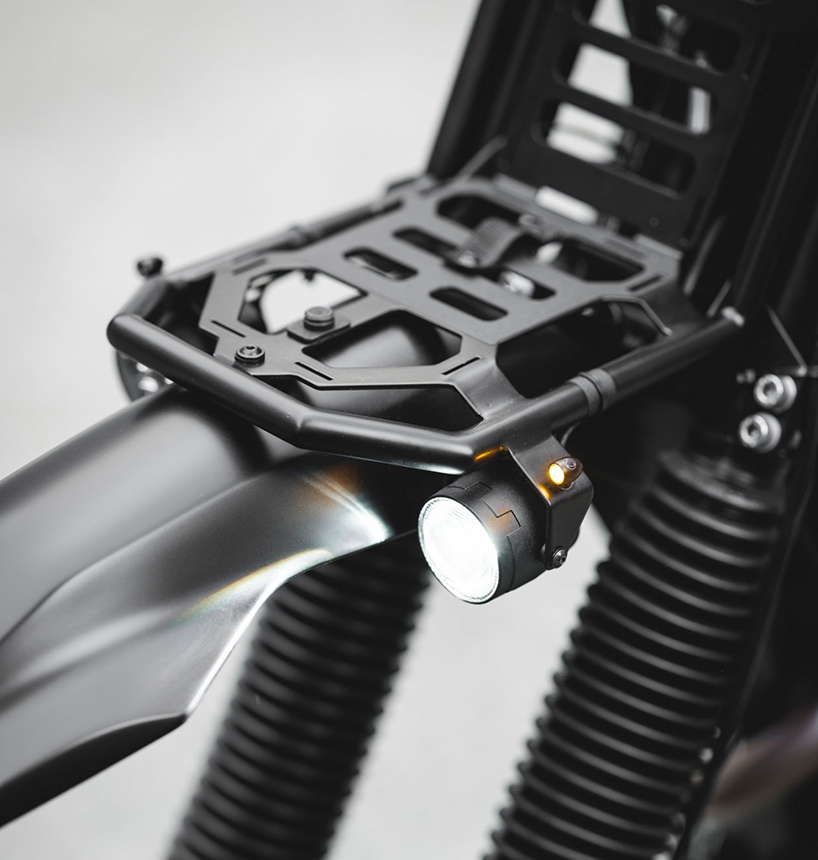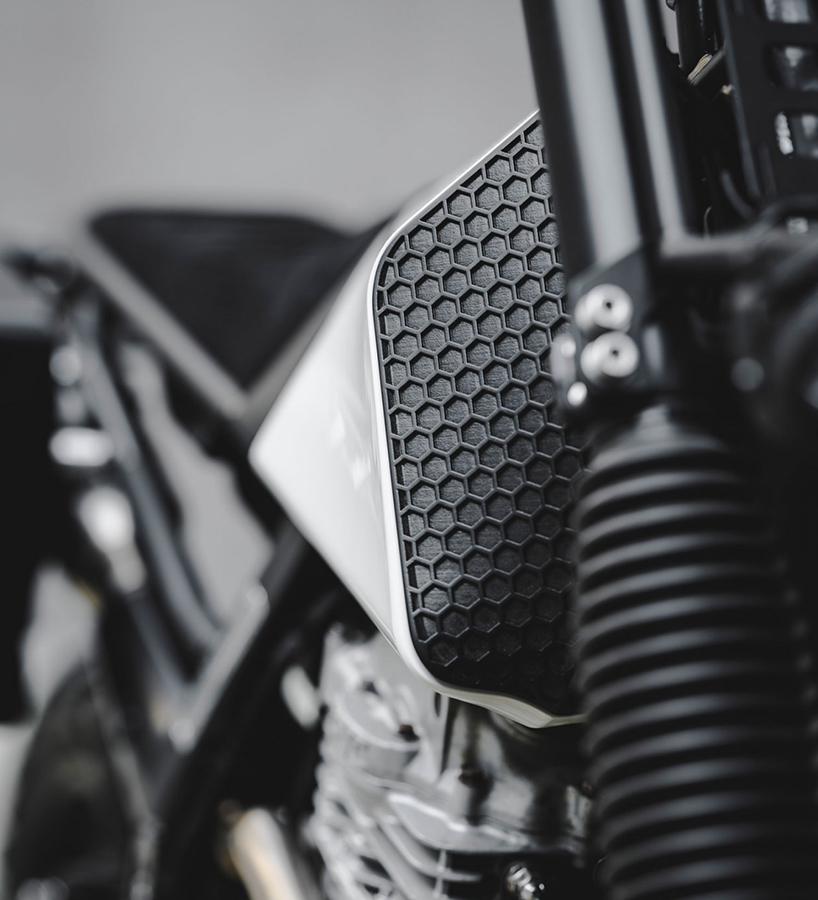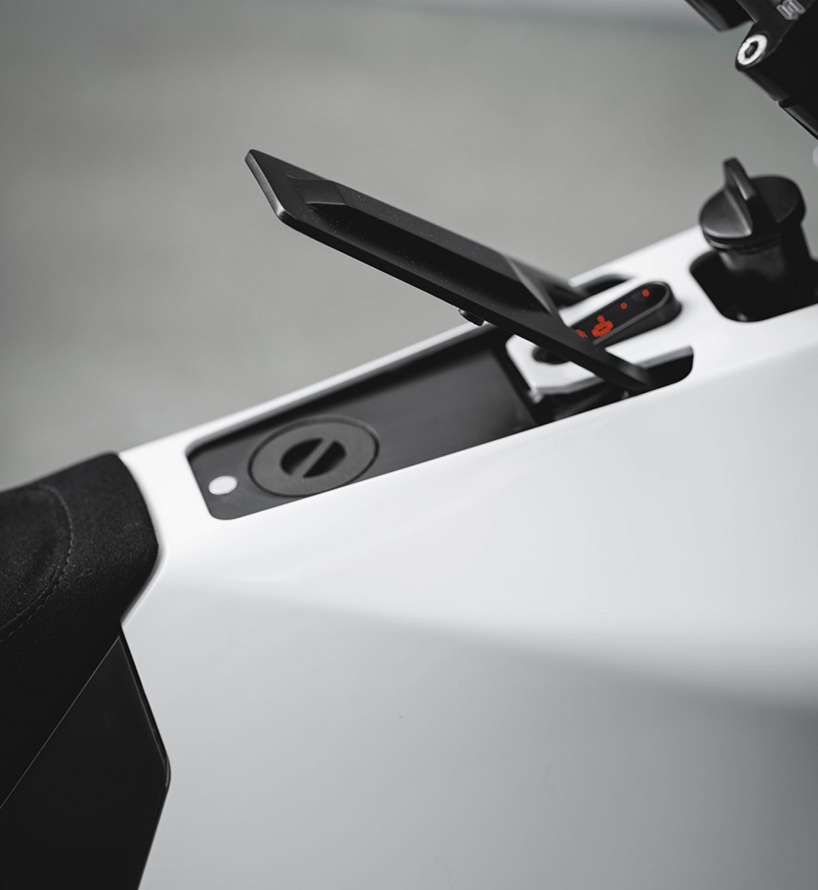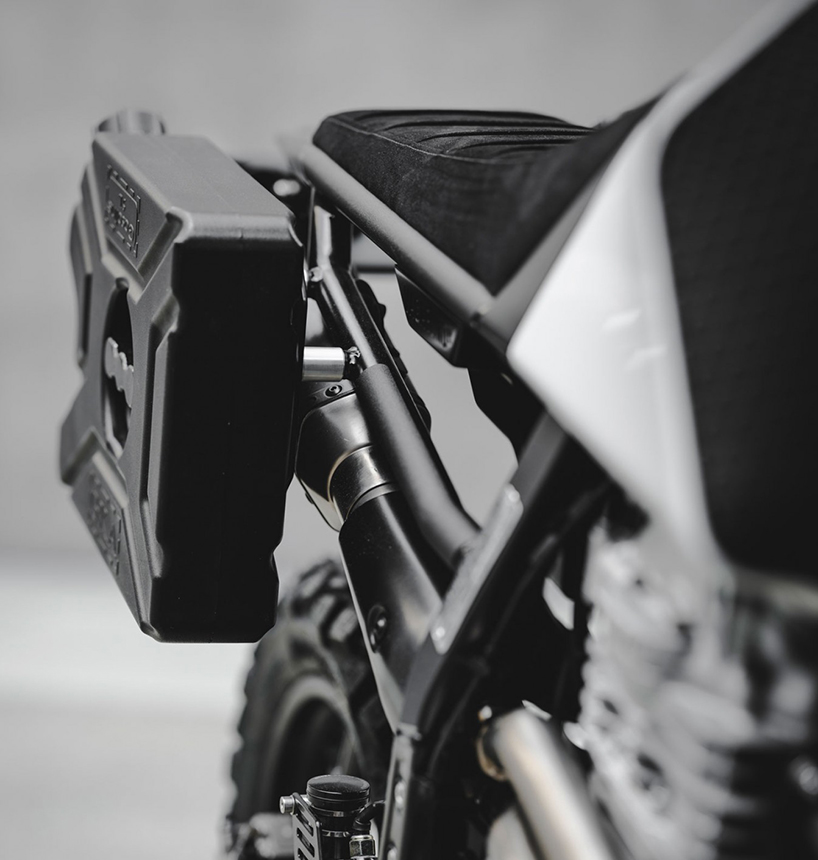 project info:
brand: vagabund
model: V13
original model: honda NX 650 dominator
original model year: 1991