IKEA's quarantine campaign illustrates six ways to make furniture forts
did you ever build a fort out of sofa cushions and blankets? do your kids cover tables with multiple tablecloths to make a secret den? you probably replied positively as this is a universal drive rooted in kid's healthy development. now that the COVID-19 lockdowns have forced us to stay inside and find different ways to entertain children, IKEA has launched — in its typical illustration language — six different ways to make furniture forts.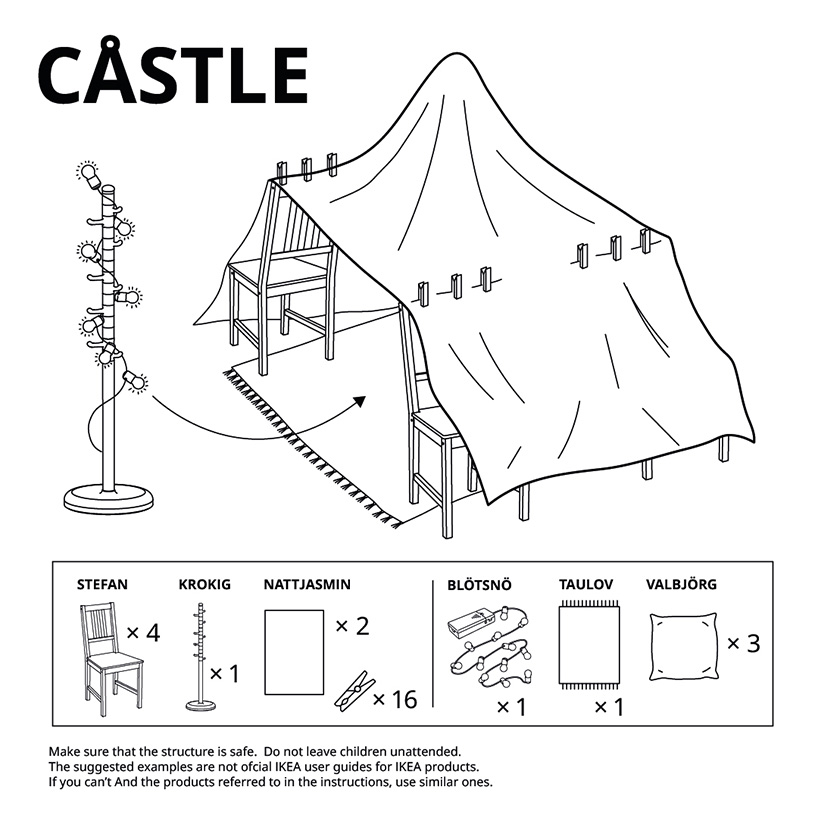 this quarantine campaign by IKEA is for both adults and children
developed by russian agency instinct, and first reported by adweek, this quarantine campaign by IKEA could be a good activity for both parents and children. the guide is composed of six different fort variations made with both IKEA products and objects found at home. for example, höuse, uses an IKEA table, two blankets, eight books and ten laundry pins. or förtress which transforms an IKEA landskrona sofa by repositioning the cushions. wigwåm takes a stronger camping approach by using the tjusig hat and coat stand as a pole that supports a blanket creating a tent. best thing about it? the IKEA furniture is not necessary, you can replace it with whatever works.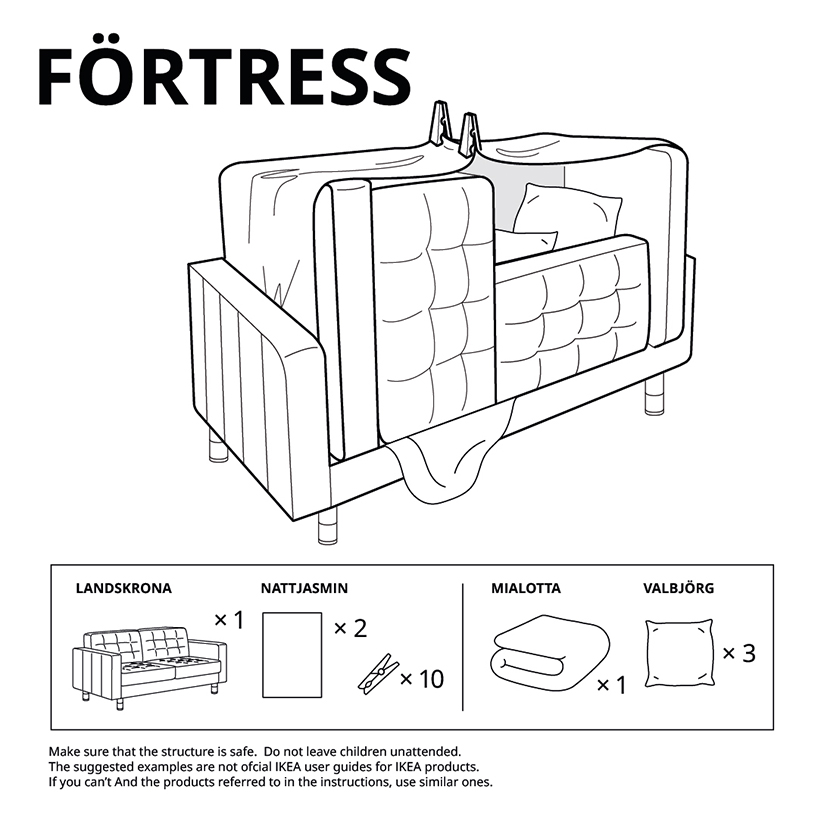 IKEA's easy-to-follow instructions on how to build the forts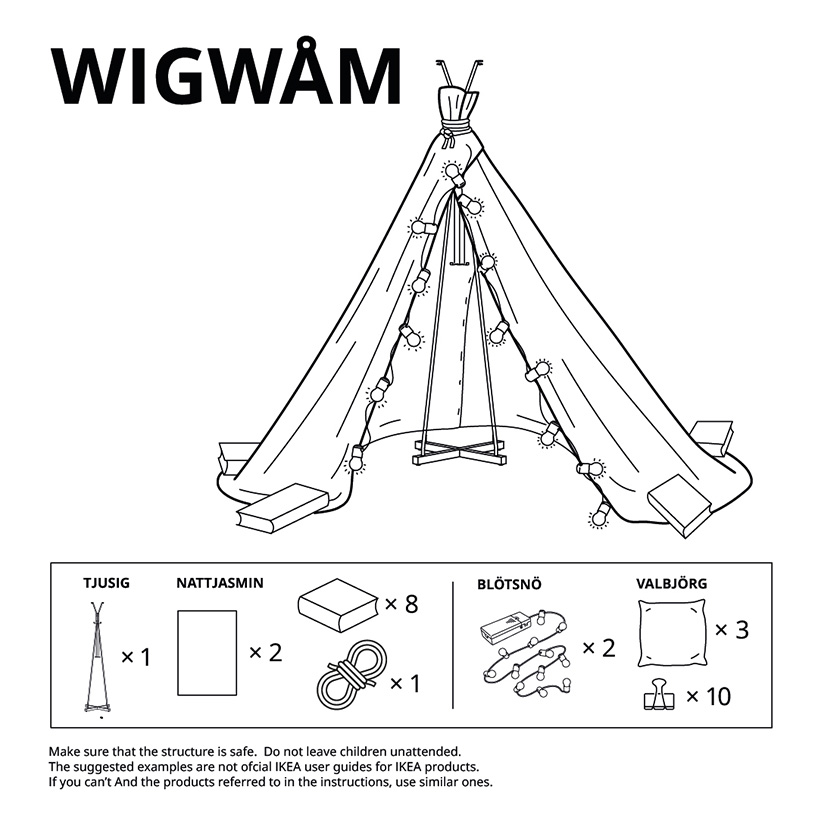 the instructions have been illustrated in an IKEA way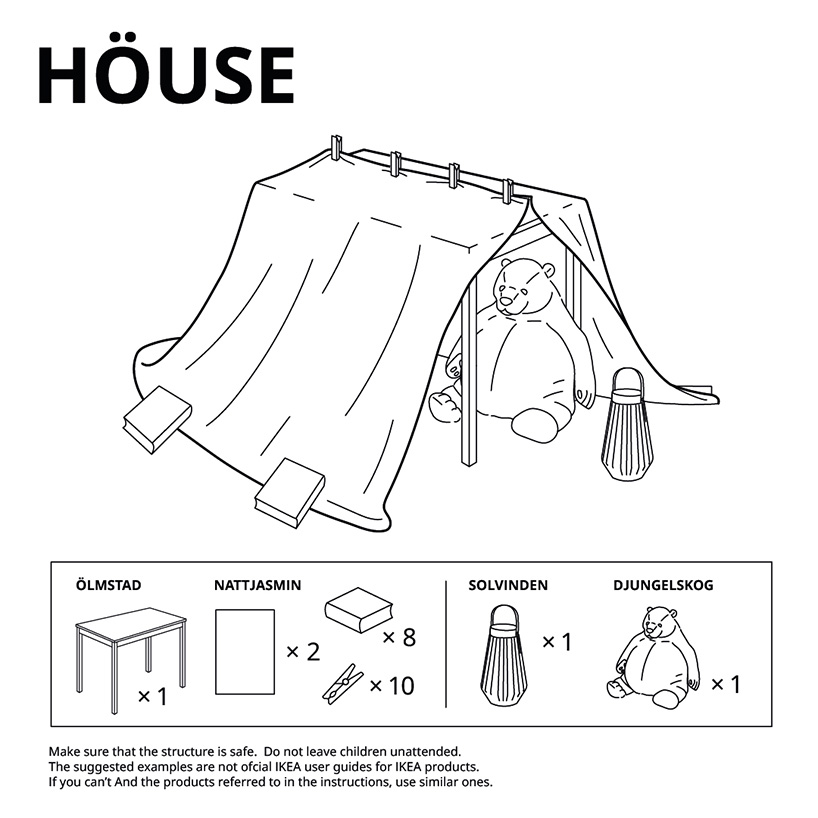 the examples are all made with a combination of IKEA products and others found at home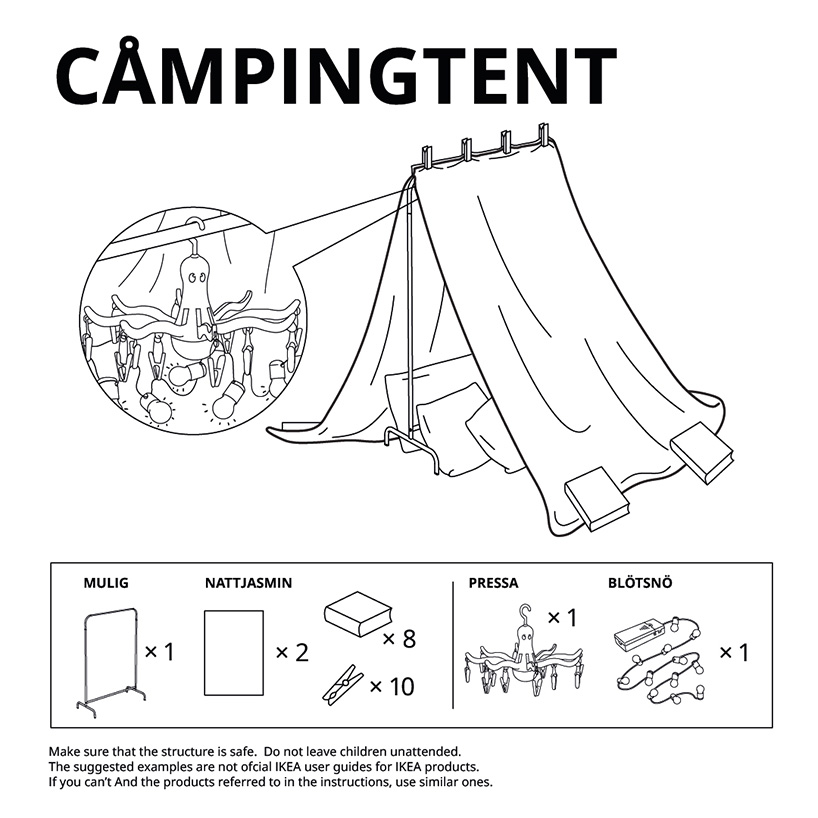 if you don't have the IKEA product, you can replace it for one that looks the same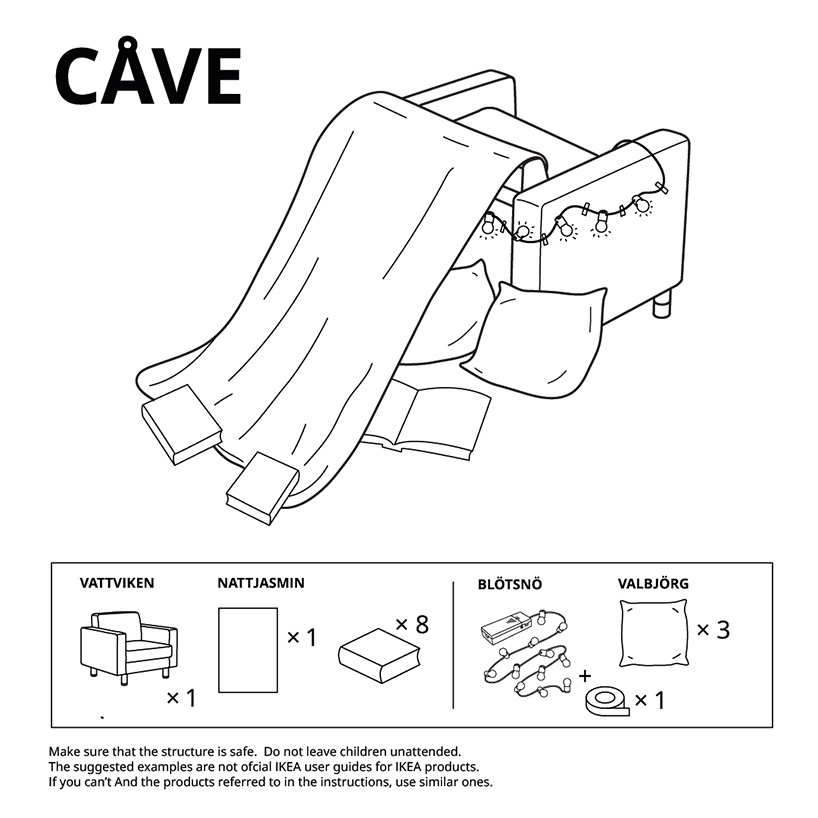 project info:
client: IKEA russia
name: IKEA furniture forts
marketing communication manager: anna fokina
communications leader: olya belyaeva
social media leader: yulia prygunkova
agency: instinct
creative directors: roman firainer, yaroslav orlov
creative group heads: antonina pirogova, evgeny golovan
creative designer: elena kravchenko
client service director: marina vershinina
group account director: irina gornov