jeonghwa seo echoes the landscape of a rock quarry in seoul with bloom & co.
with its recently completed retail interior for bloom & co., studio jeonghwa seo curates a space which artfully recalls a quarry landscape. bordering the 'seoul forest' park, the project is sited within the city's seongsu-dong, a neighborhood known for its craft cafés and organic eateries which occupy repurposed warehouses. the space is programmed as a flower and tea shop, and takes up the half-basement of a former three story house. with the bloom & co. interior, the designer seeks to generate a continuation of the natural condition of the neighboring seoul forest into the shop.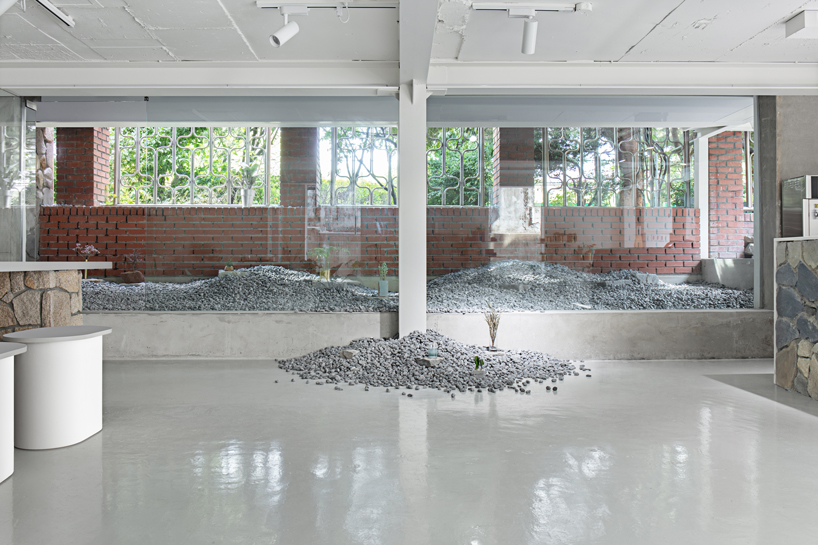 images by unrealstudio
continuing the natural landscape of seoul forest, jeonghwa seo integrates geological conditions with features of the retail space. the material palette of the space is comprised primarily of stone at different scales. low hills are created with small piled stones, out of which subtly emerge medium-sized stones, used as plinths for the display of pots and succulents. larger tiger-skin stones are meanwhile used for interior furniture and shelving elements.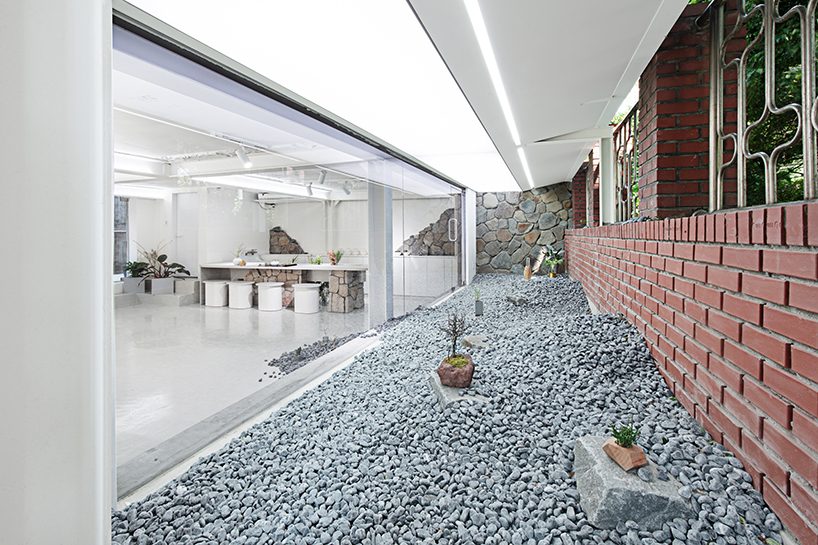 jeonghwa seo's bloom & co. interior suggests an invasion of nature upon the conditioned interior. the south korea-based furniture and interior designer comments: 'I imagined the urban space is invaded by the natural elements which coming in through from the park. I hope this space is remembered as the medium of nature and the urban space.'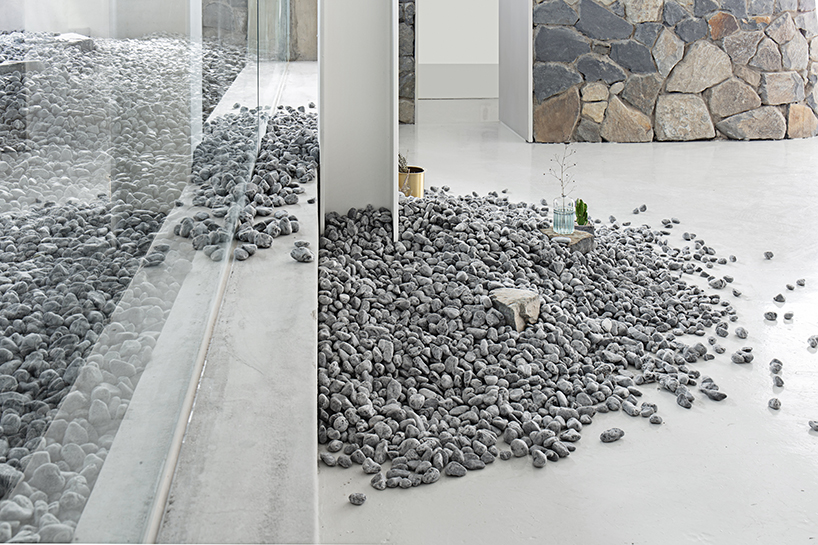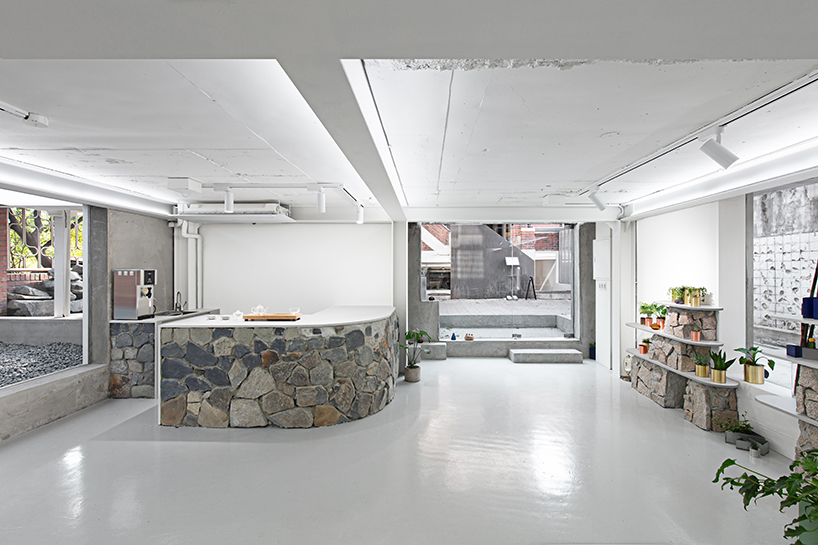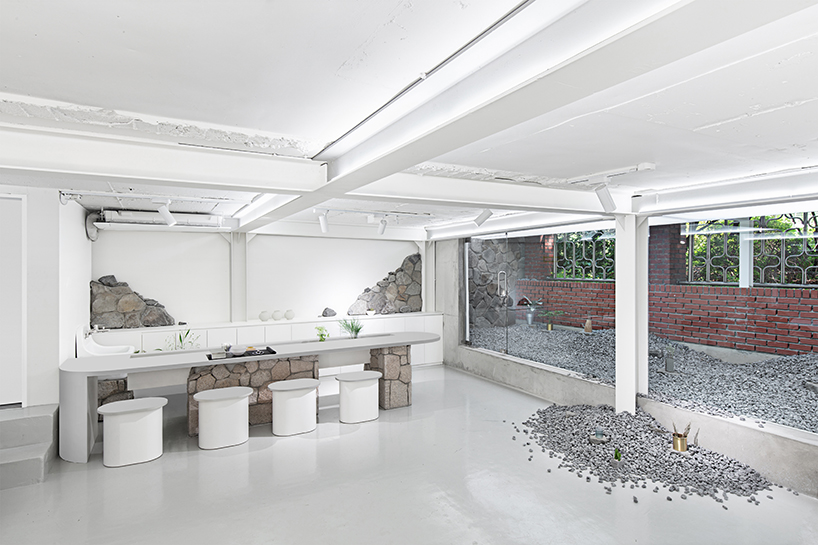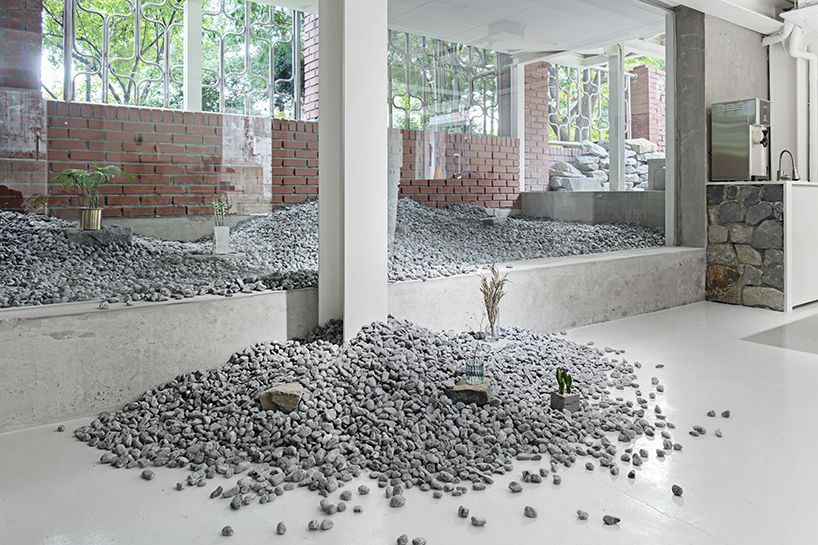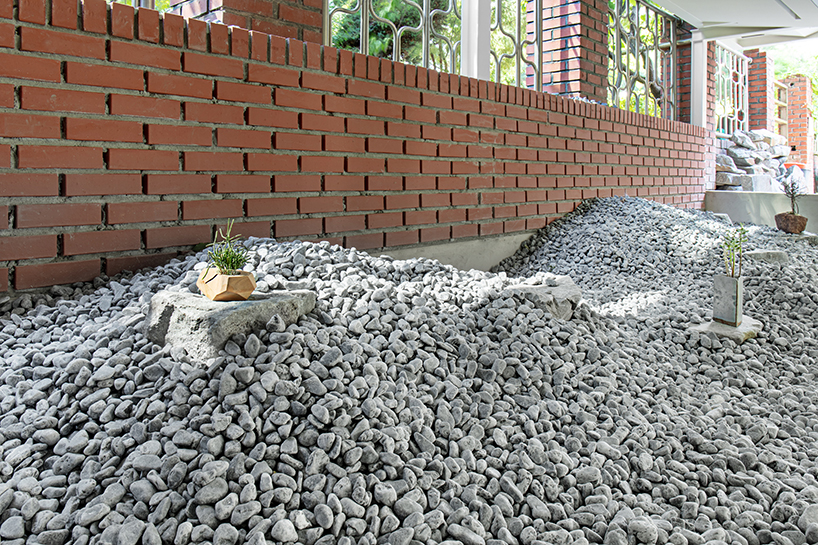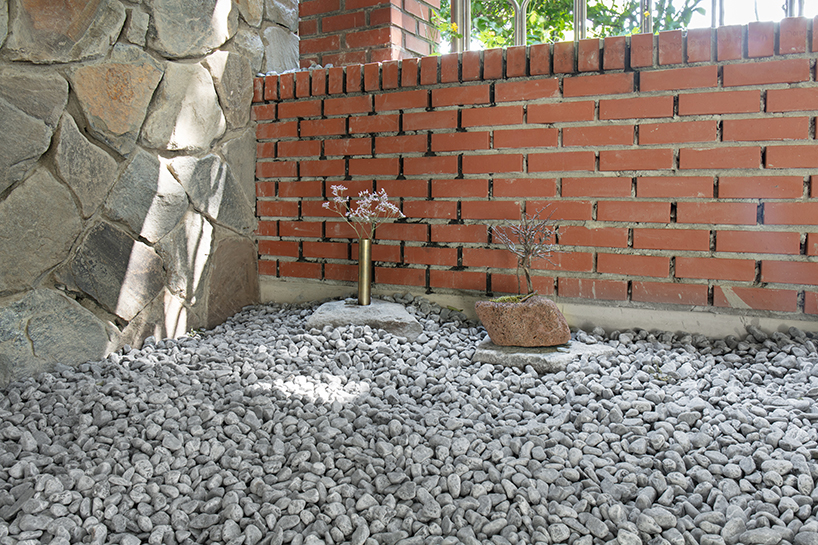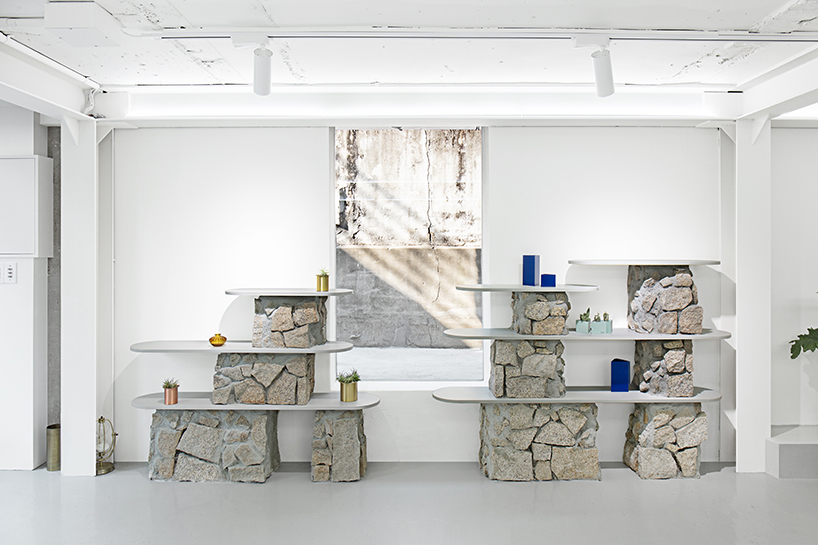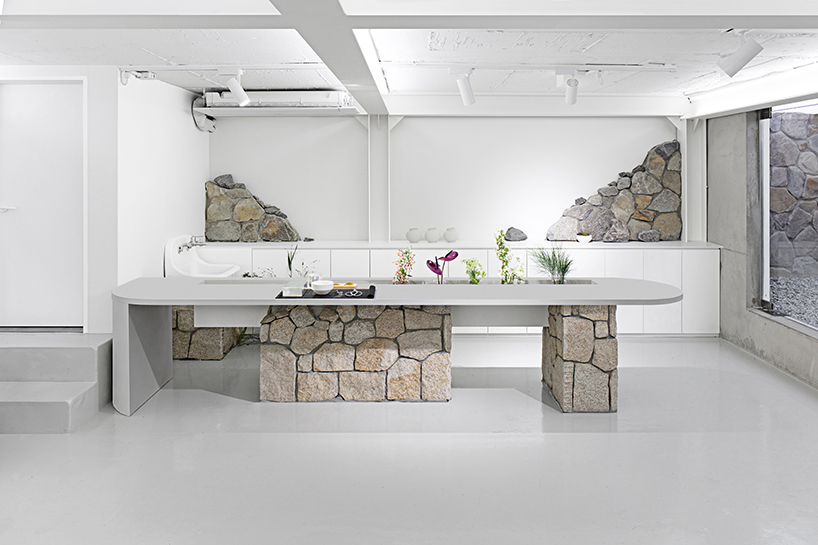 project info:
project title: bloom & co.
design: jeonghwa seo
location: seongsu-dong, seoul
construction: UOR space
photography: unrealstudio