K studio blends its villa mandra into the mykonos horizon
nested atop the ridge of mykonos' hill of aleomandra, K studio's nearly hidden 'villa mandra' looks straight out to the mediterranean sunset and toward the neighboring island of delos. a six bedroom holiday house built for a young couple to enjoy with their family and friends, the breezy dwelling celebrates its spectacular view from a grounded viewpoint blended into a sensitively landscaped, stone-walled garden that screens it from the road behind. the design team generates an atmosphere of slow, laid-back summer living, encouraging mindful connection with family, friends and the freedom to exist peacefully in nature.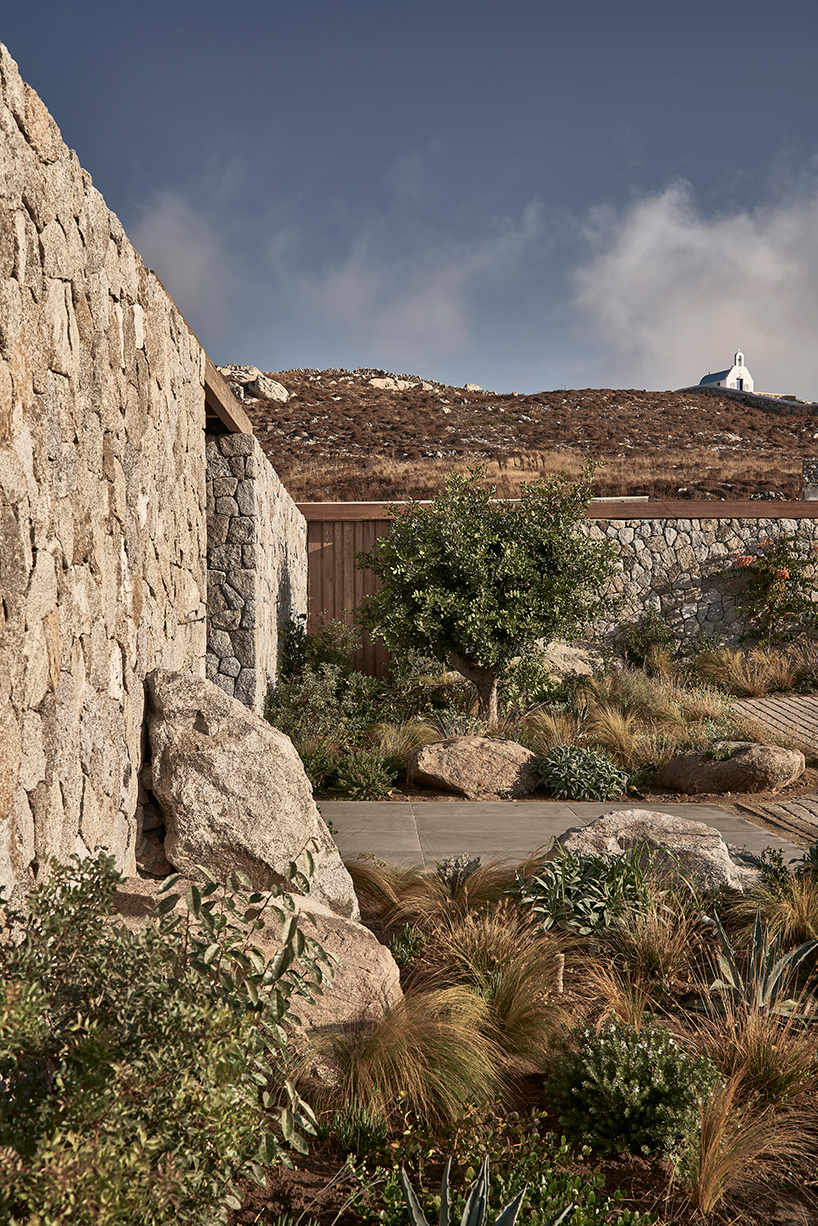 images by claus brechenmacher and reiner baumann
with K studio's villa mandra in mykonos, form follows emotion rather than function, as every space becomes another opportunity for rest, reflection and exploration. seeking to create a space that would allow guests to enjoy being outside throughout the day, the design team filters the overwhelming intensity of the climate by providing shade and protection from the elements. and although the house needs to accommodate a large number of guests without dominating the landscape with oversized volumes. inspired by the humble complexity of the traditional island vernacular, the architecture is reduced to two small volumes — traditionally whitewashed — and a third built of stone dug from the site.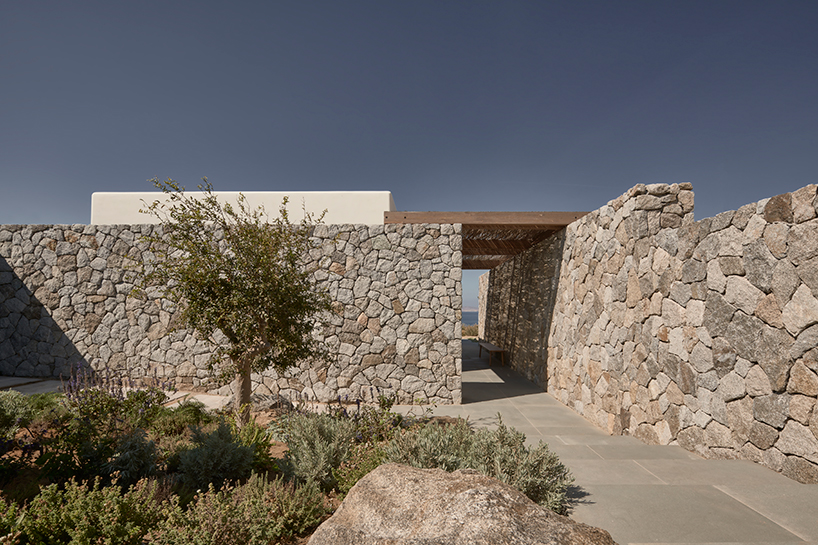 K studio organizes the three volumes of the villa mandra around a large central courtyard living area which is shaded by an expansive and lightweight chestnut pergola. this courtyard becomes the focal point of the house, seamlessly connected to the living room and kitchen volumes and looking over the pool and gardens beyond. beneath the pool garden are the private bedrooms, separated for privacy and quietly enjoying the uninterrupted view over the lower garden to the sea. their separation further reduces the overall impact of the house and cleanly divides social and private space.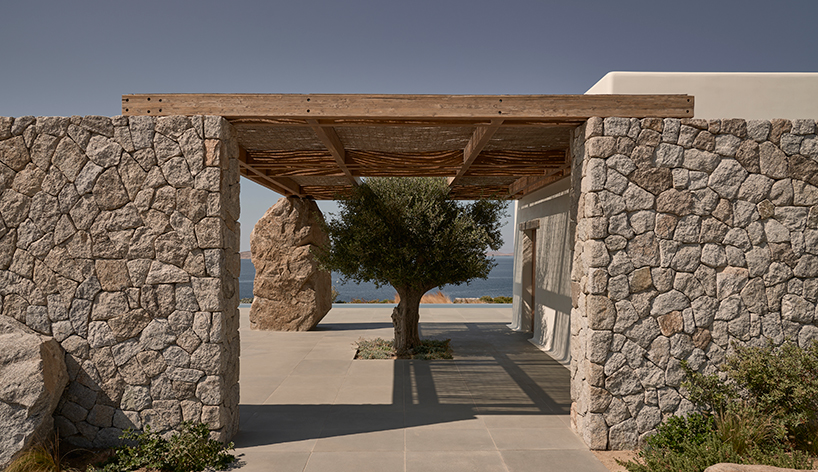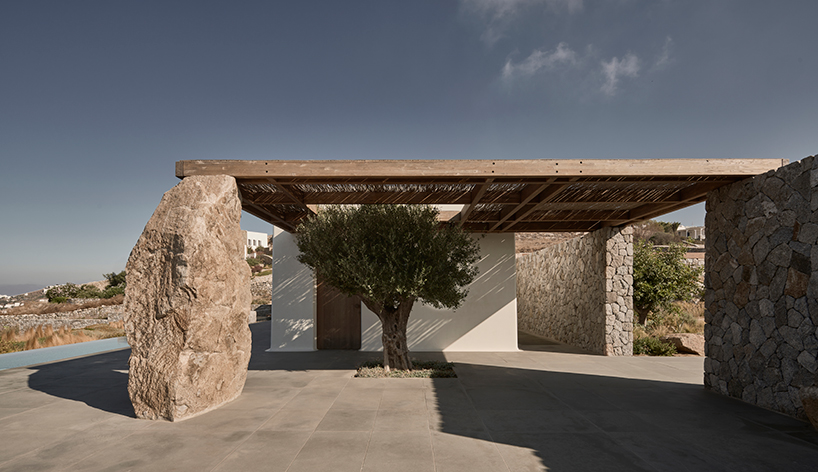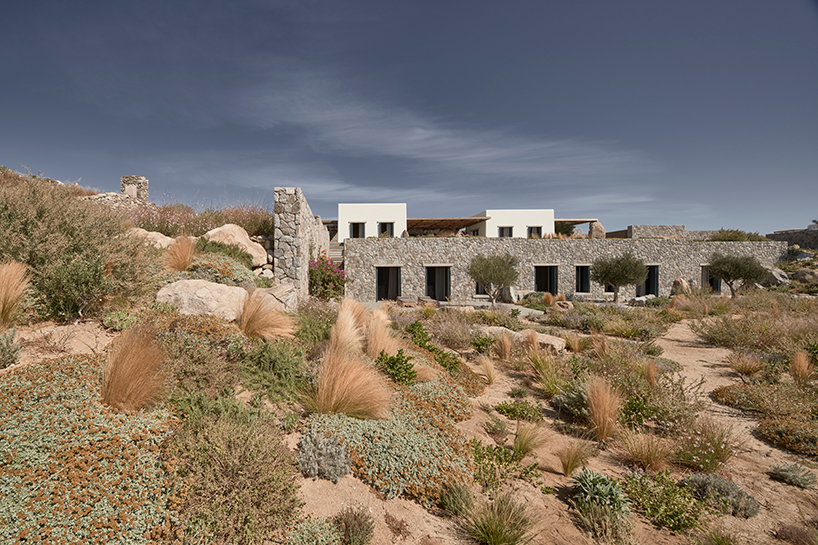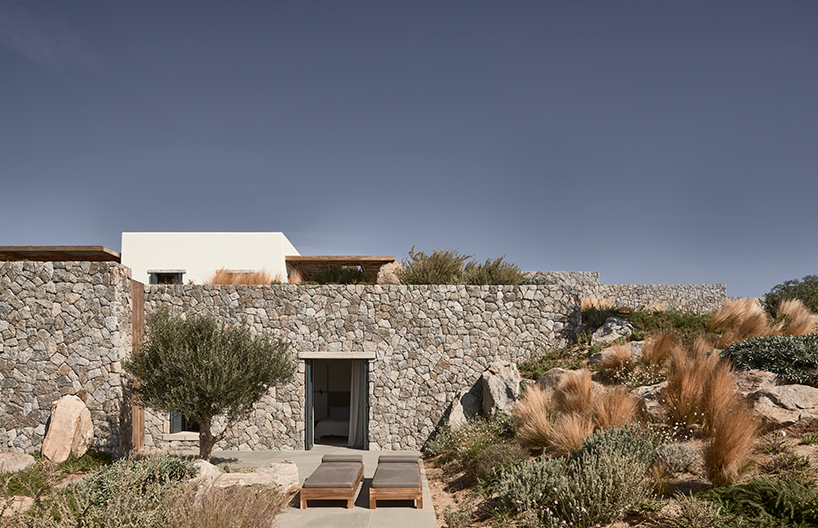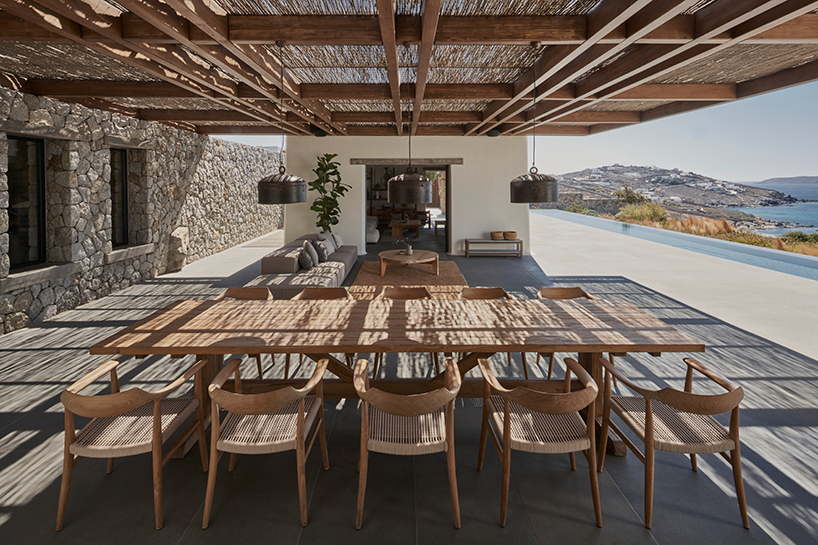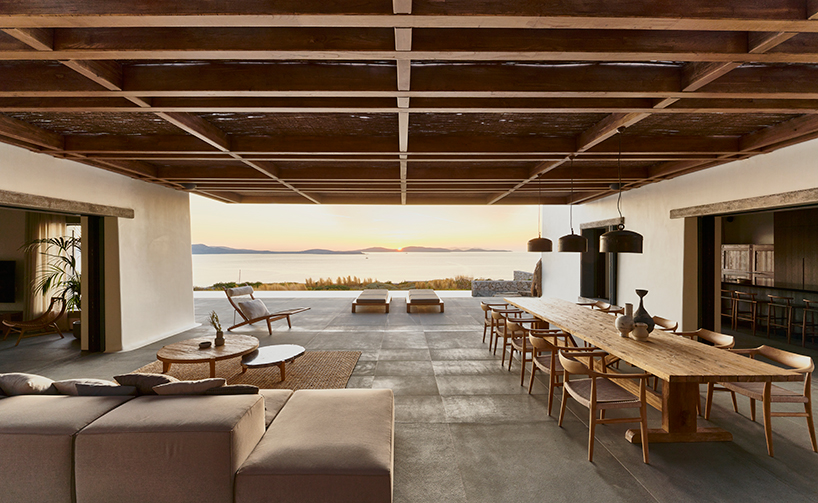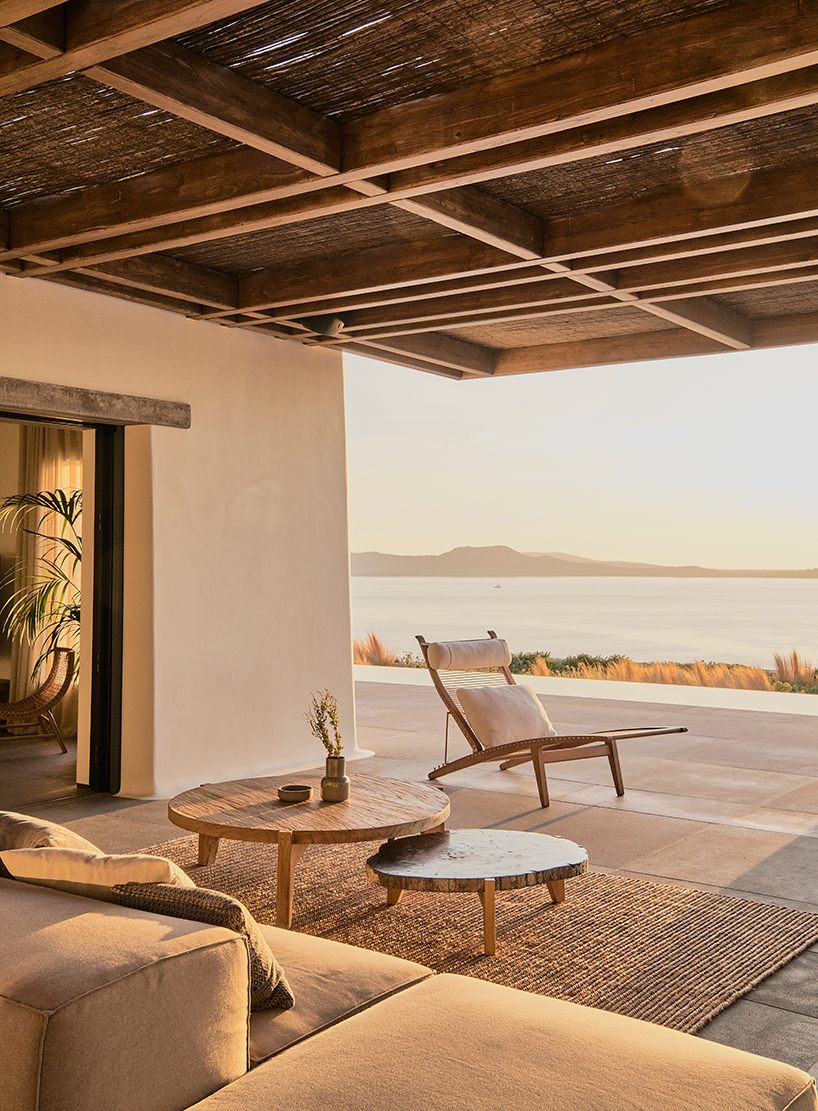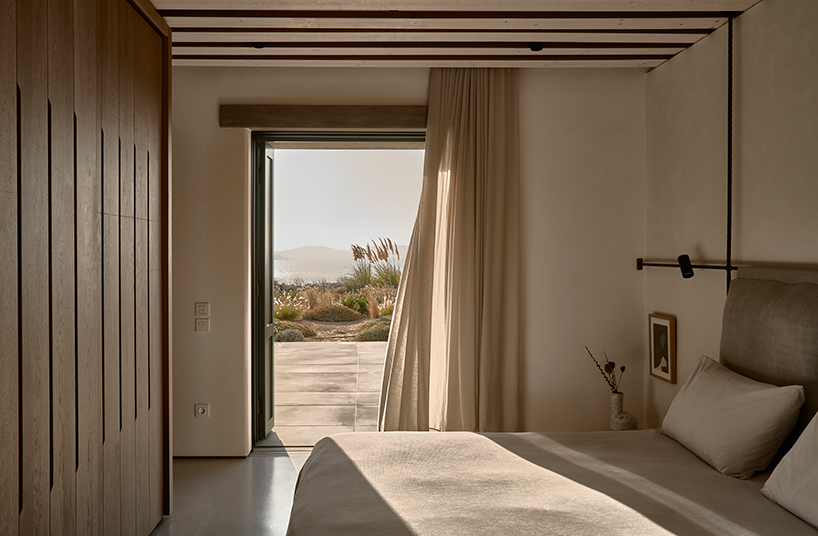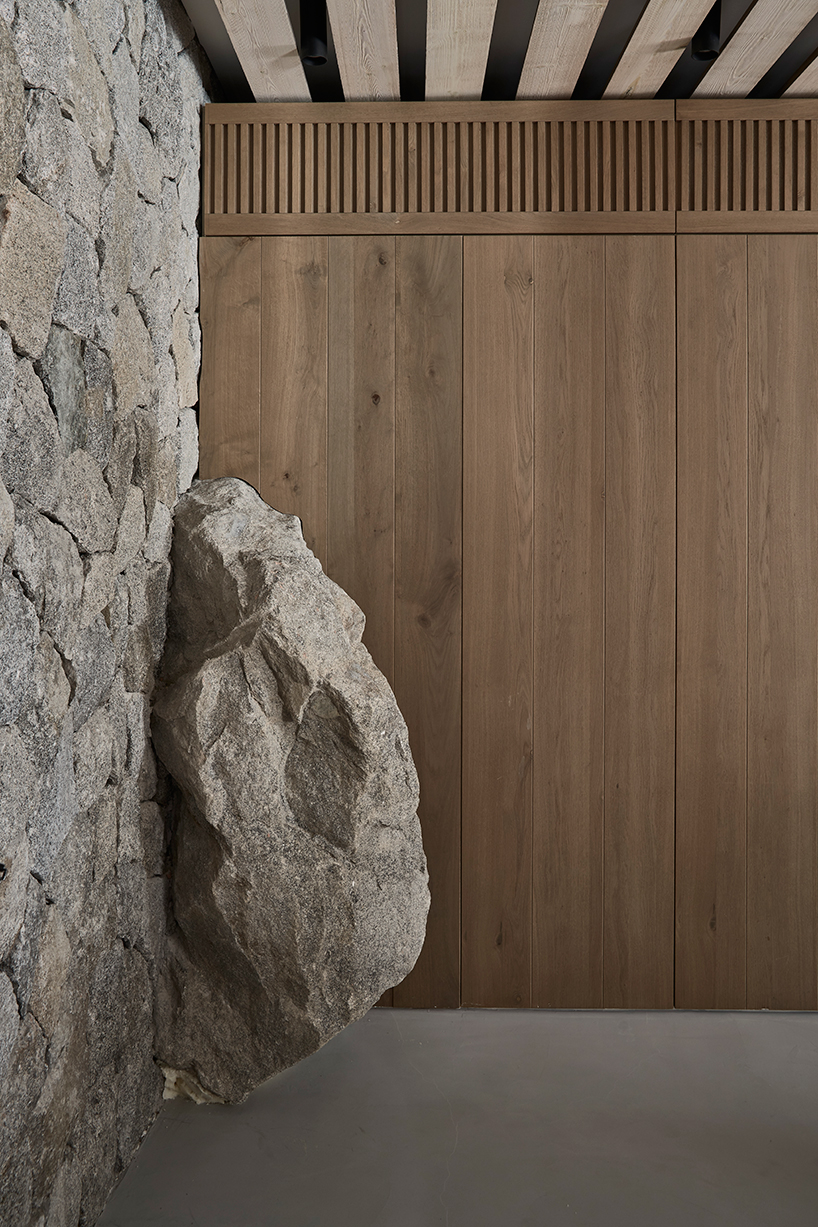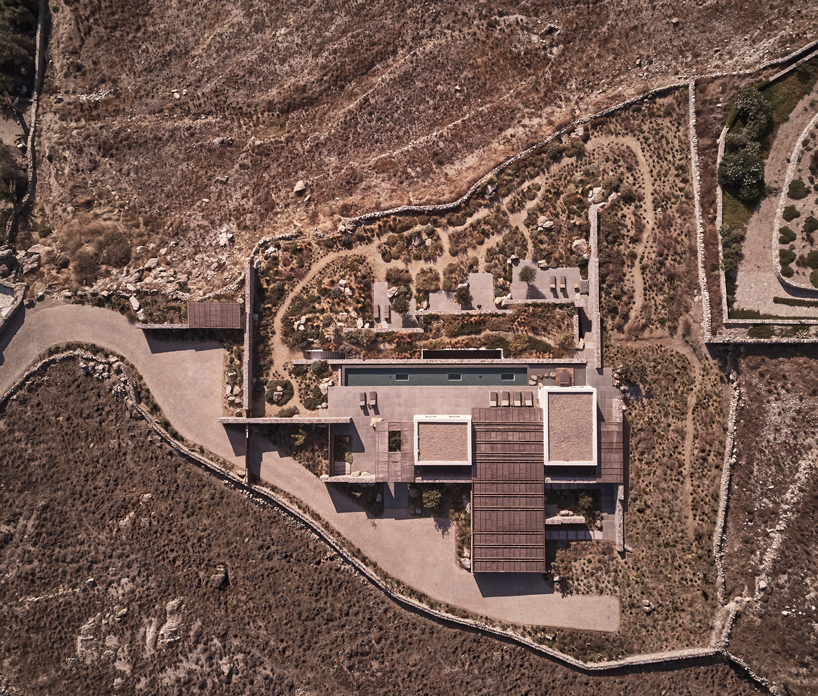 project info:
project title: villa mandra
architecture: K studio
location: mykonos, greece
completion: april, 2020
design team: dimitris karampatakis, ileana vlassopoulou, alexandros zomas, antonella theodorakatou, christos papachristodoulou, christos spetseris
surveyor: panagiotis stathis
planning consultant: maria mposgana – matoula kazakidou
syructural engineer: chryssanthos kaligeros
mechanical engineer: giorgos kavoulakos
plants: antemisaris
photography: claus brechenmacher and reiner baumann