LAVA & module K's ecoKid kindergarten in vietnam encourages curiosity in children
LAVA (laboratory for visionary architecture) has completed a new eco-kindergarten in vietnam featuring spaces that encourage curiosity, activity-based learning and interaction with nature. located in vinh, near hanoi and dubbed ecoKid, the structure unfolds with three semi-circular buildings over three levels linked by bridges generating, a series of interconnected indoor and outdoor spaces that are playful and safe while making an architectural statement.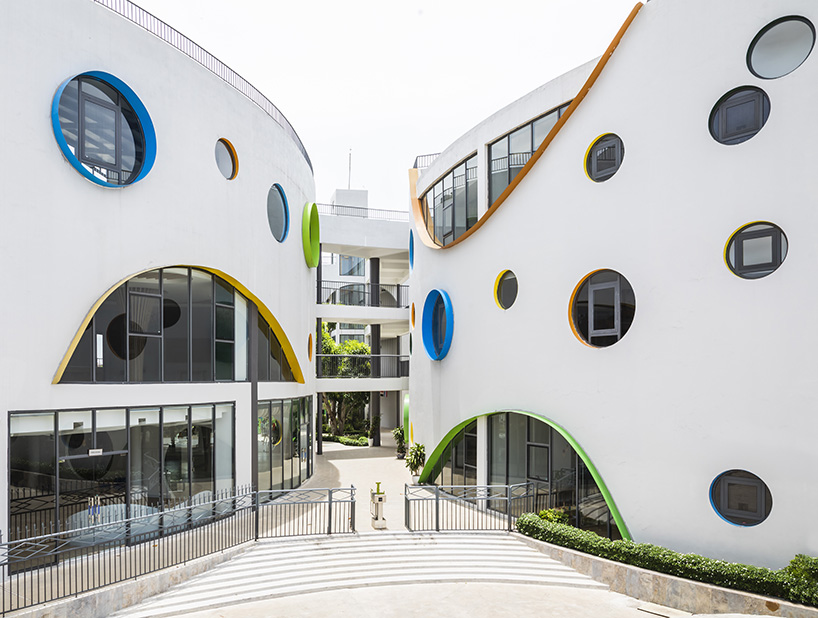 images by hiroyuki oki, courtesy of LAVA
for the ecoKid project, LAVA contextualized the buildings with the scale of the surrounding urban landscape. the curved shapes allow views of the adjacent lake to be maximized, while connecting the indoor spaces with each of the differently focused courtyards. the multiple circular cut-out windows framed in primary colors vary in height and size, reflecting the needs of the different age groups. the strong window frame colors on the white background make it an attractive venue for the children.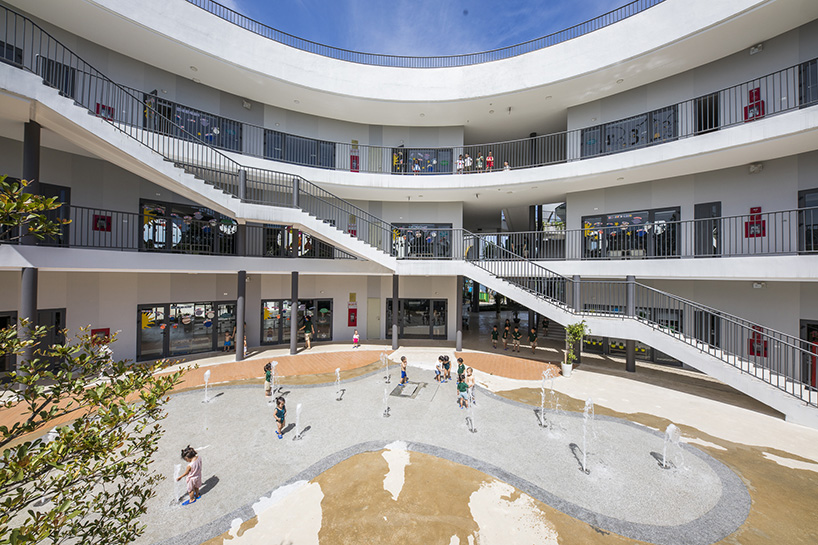 the ecoKid building configuration forms three courtyard/playgrounds with a forest in between, connecting the space to nature at every point. the architectural concept for the outdoor spaces is the five elements according to feng shui — earth is seen in the sandpits and earth mounds; water; fire; metal and wood. physical development is also nurtured through these indoor and outdoor playgrounds, a sports centre and a swimming pool promoting a healthy lifestyle.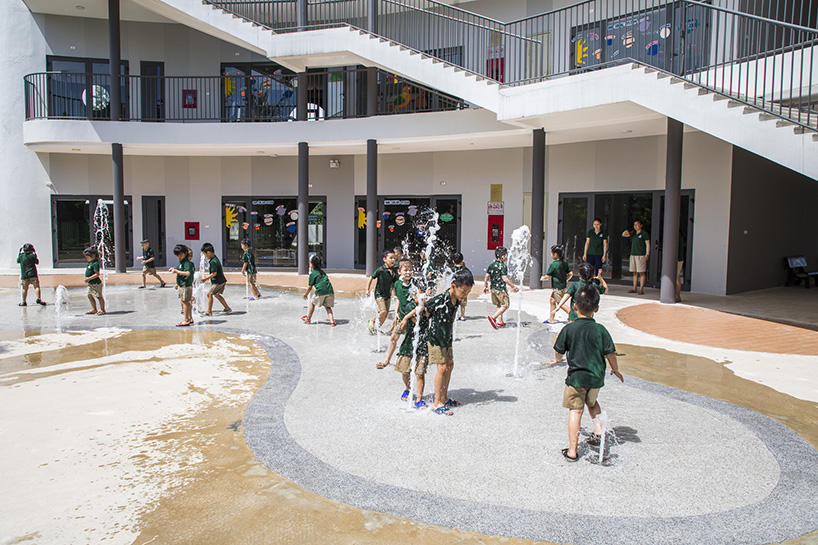 'the design language – organic shapes, simple architectural lines, primary colors, different facades/windows coded by age – is all about growth. it's child-friendly without being childish,'comments chris bosse, director LAVA.'an education project for the future generation challenges us to question the ways we teach and learn. rather than a sterile box with a teacher in front and kids in rows listening, we created a learning environment where discovery, curiosity, interaction with nature and activity-based learning are encouraged to promote children's holistic development. this vision is realized through a design language based on nature and its structural geometries that inspires playful exploration of the world.'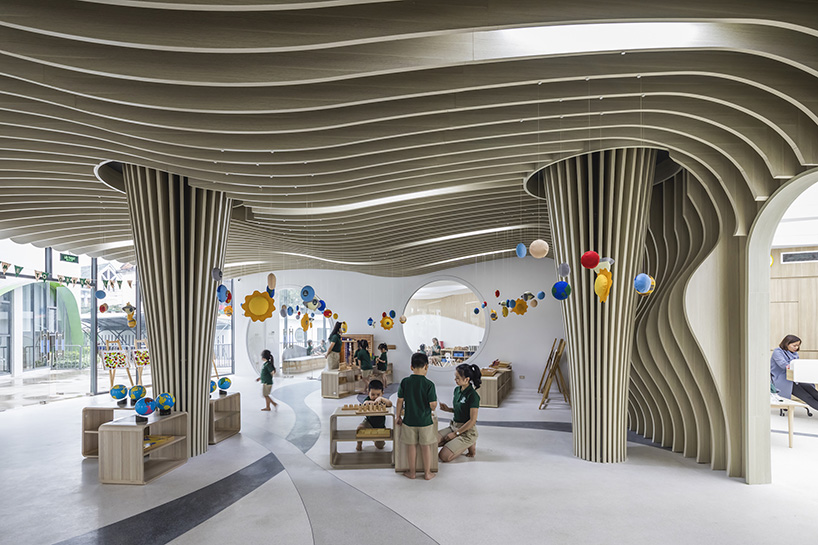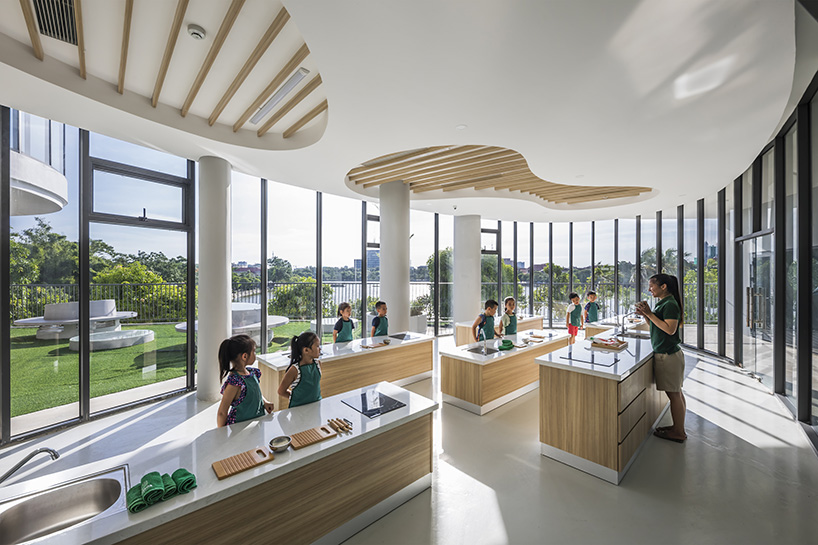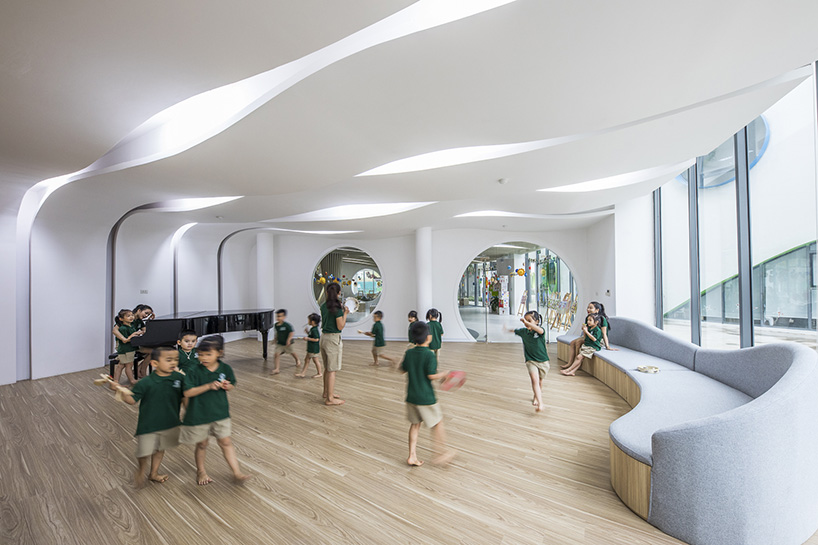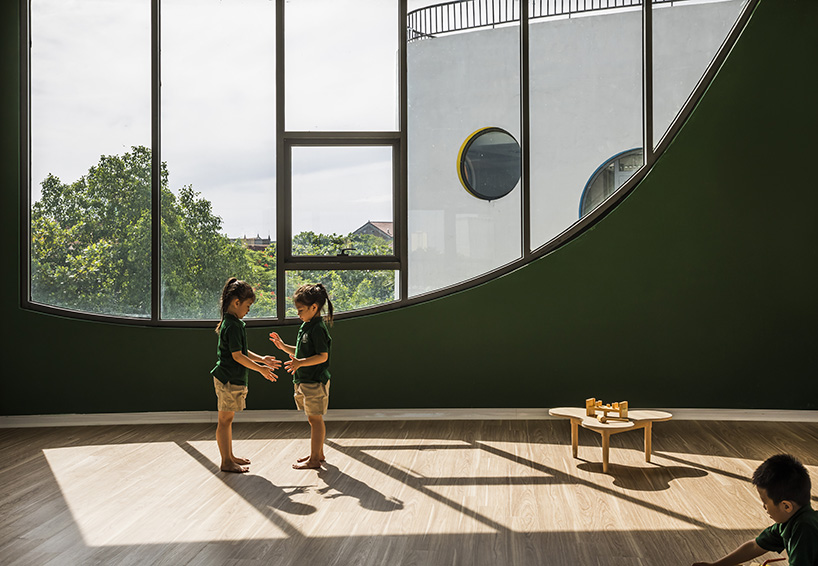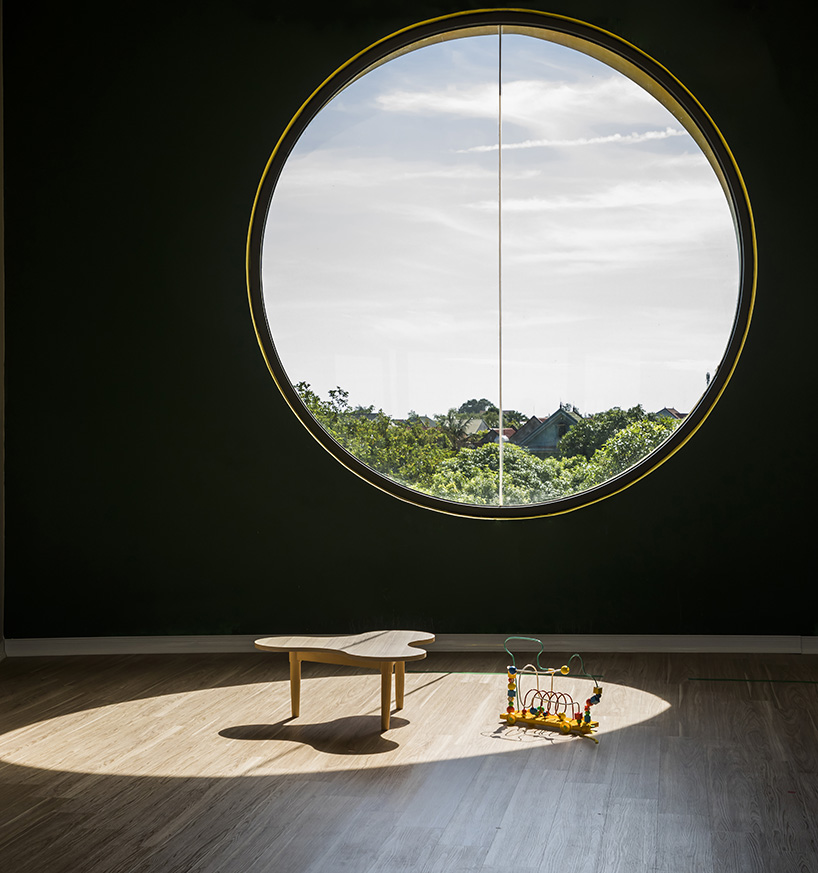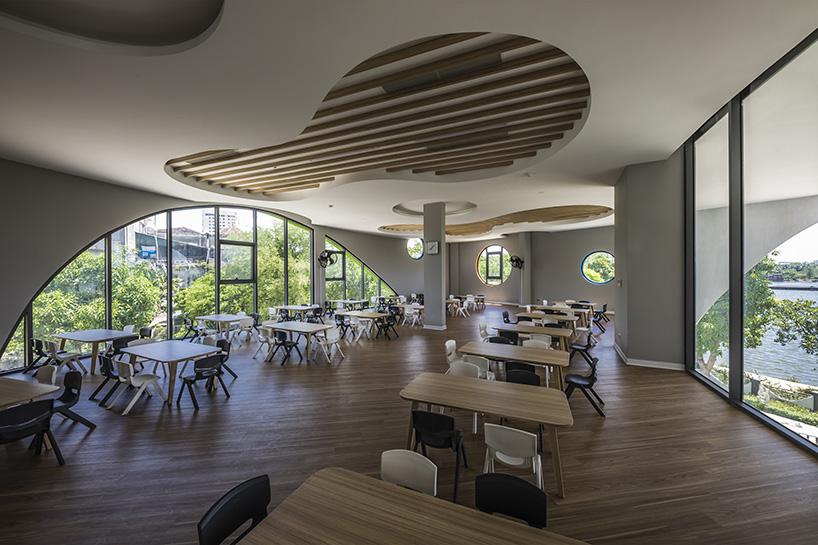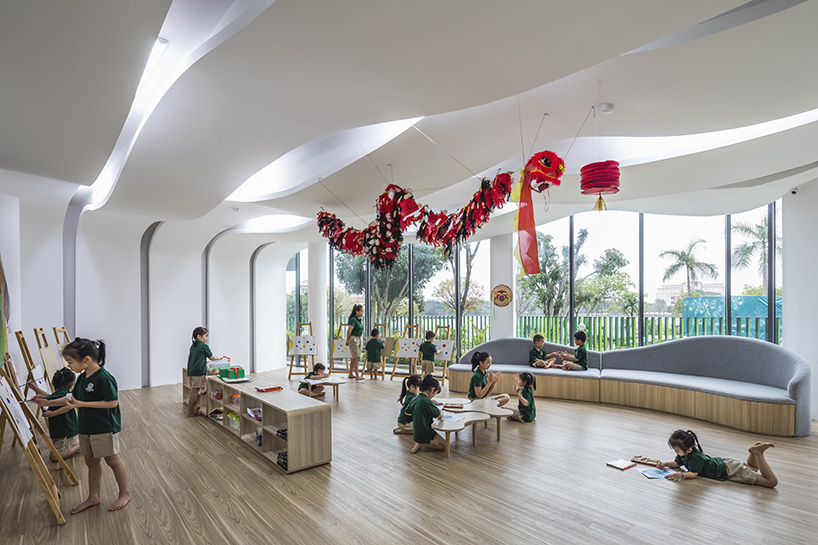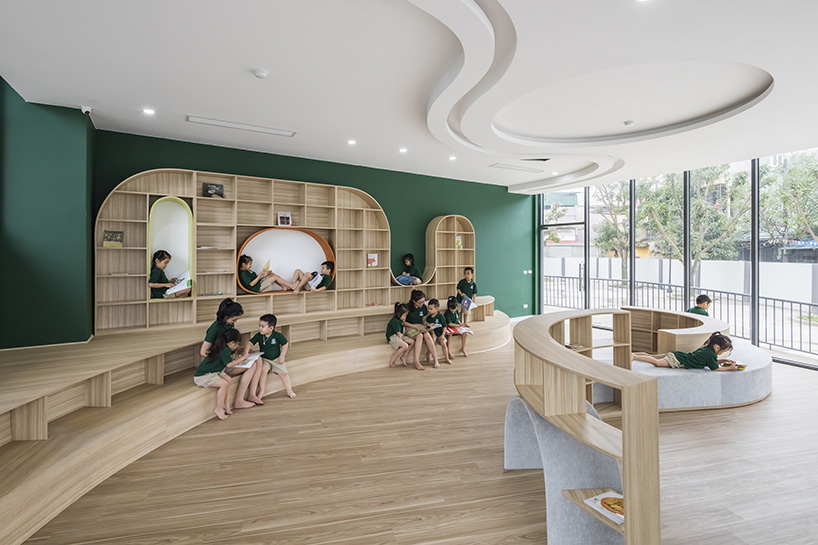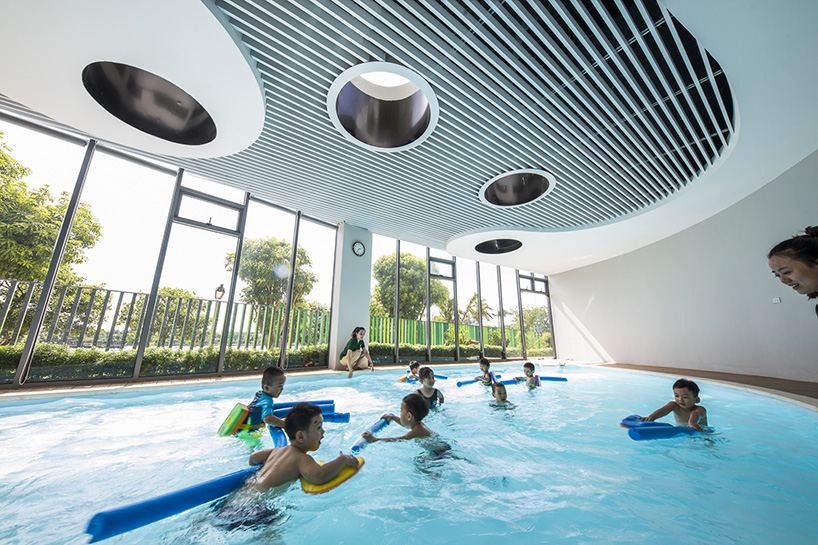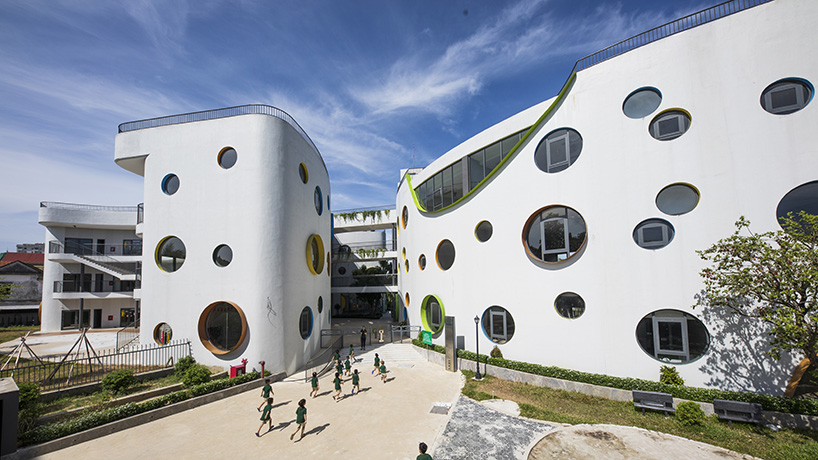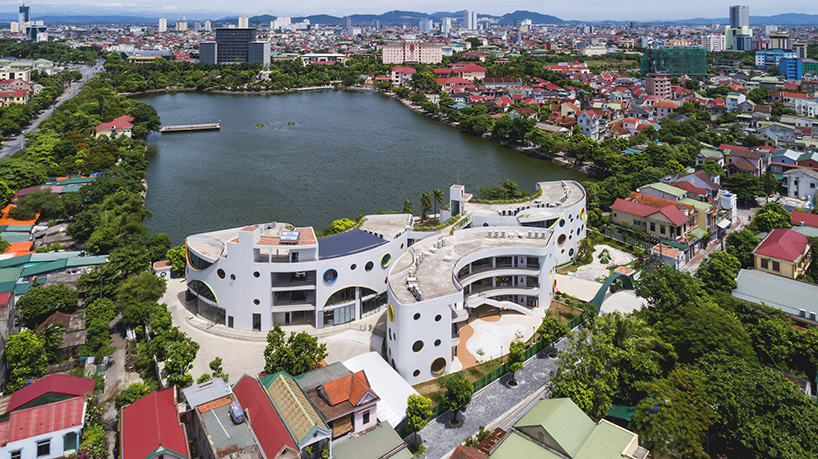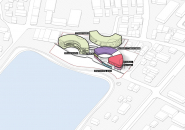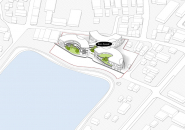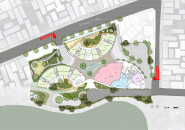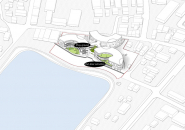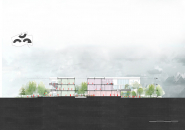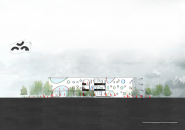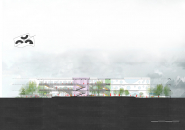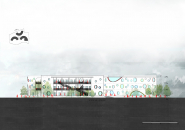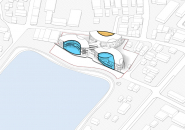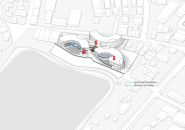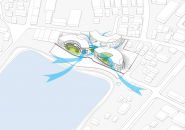 project info:
name: ecoKid kindergarten
location: vinh, vietnam
client: hoo goong education development & investment
status: built
size: 6300 m2
partners: module k, viet decor
image credits: hiroyuki oki, nguyen thai thach
practice credits
lava: chris bosse, tobias wallisser, alexander rieck
project team: dong viet ngoc bao, do thi duong thi, vu ngoc anh, nguyen truong ngan, cao trung nguyen, trinh tien vinh, bui quang khanh, nguyen thi ngoc hanh, tran minh triet, nguyen le yen oanh, pham duy bao long, nguyen phuc anh thu
module k: nguyen thi kim ngoc, nguyen anh huy
vietdecor: tran huu tho, pham ngoc thai, pham cong trung, nguyen tuan anh