lie øyen arkitekter adds concrete service building to norwegian sandy beach
lie øyen arkitekter has added a concrete tourist service building in bore, a long sandy beach in jæren, norway. the building, which comprises a series of features such as outdoor showers, toilets, seating, and waste management facilities, is designed to highlight and frame the surrounding nature, enhancing the overall experience of the place for visitors. each feature branches off from a main ramp, creating a set of angles that add spatial complexity to the otherwise minimal construction.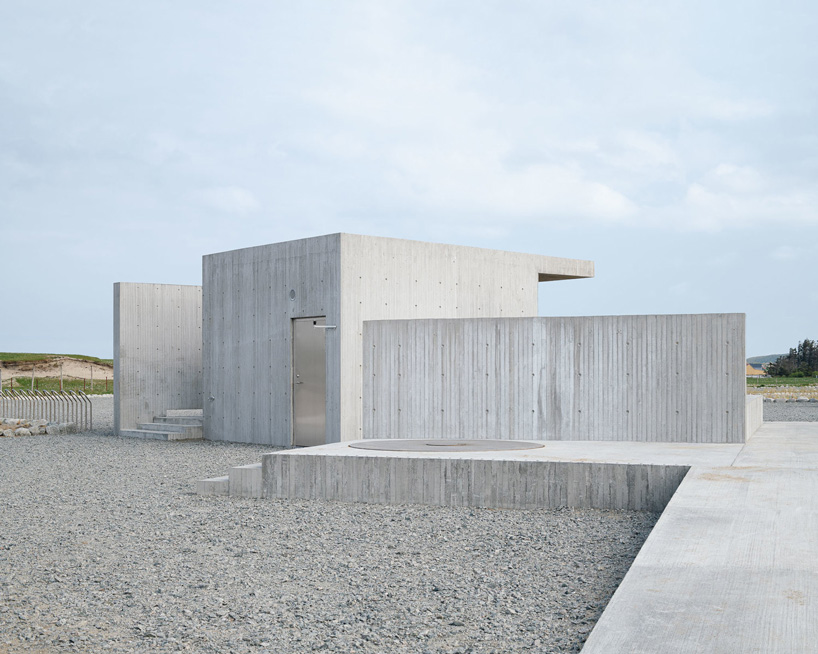 images by erik sæter jørgensen and lie øyen arkitekter
lie øyen arkitekter has set the tourist service building next to the access to the beach from the parking lot, framing sections of the surrounding landscape and enhancing it with lines of simple geometry. each of the functions of the concrete building branches off from a main ramp, turning the entire project into an architectural element that can be used in many different ways. the structure is designed to withstand the elements, which include high and low winds and rain, and offers open-air shelter in various spots. in order to provide framed views of the horizon from every angle, some zones feature roofs but no walls, and others include walls but no roofs.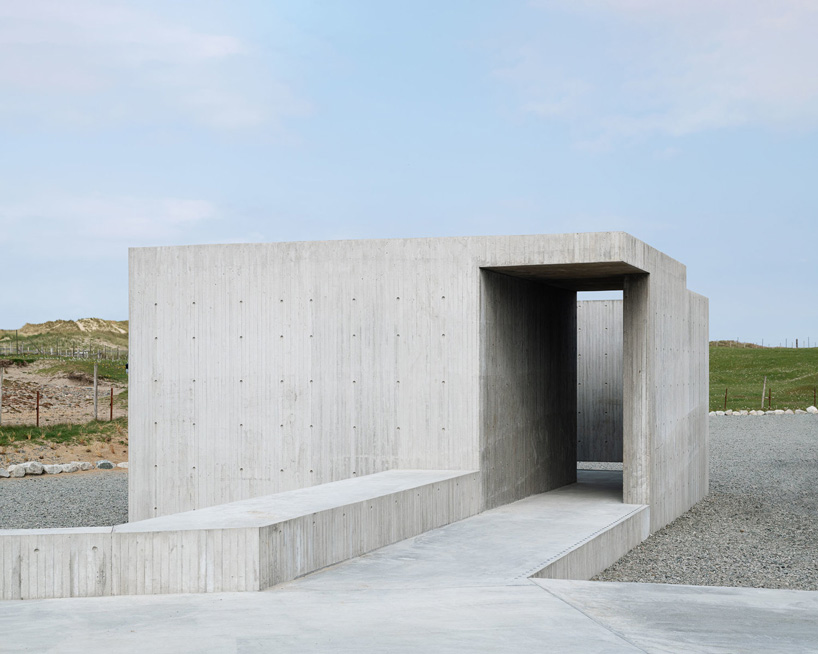 apart from cast-in-place concrete, the building incorporates a few other materials, such as aluminum sheets, which are used on the interior floors, walls, and ceilings of the toilets. additionally, frosted glass doors have been added to the toilets to allow daylight to enter during the day and illuminate the exterior during the night while ensuring enough privacy. the concrete floor of the project is raised from the gravel site to distinguish between the two, while its monolithic walls raise from the ground.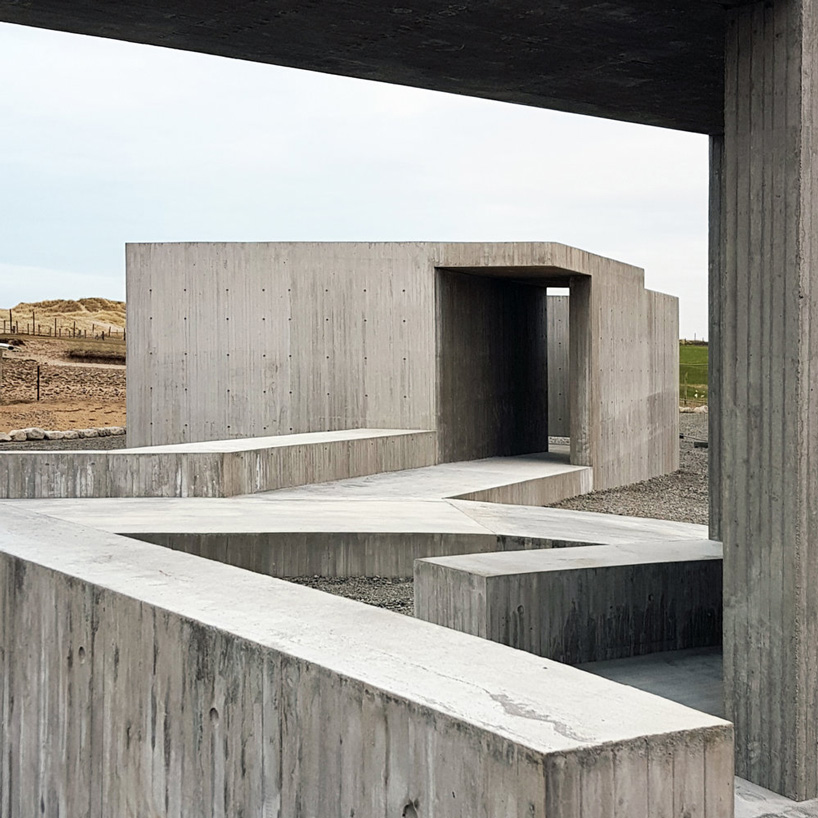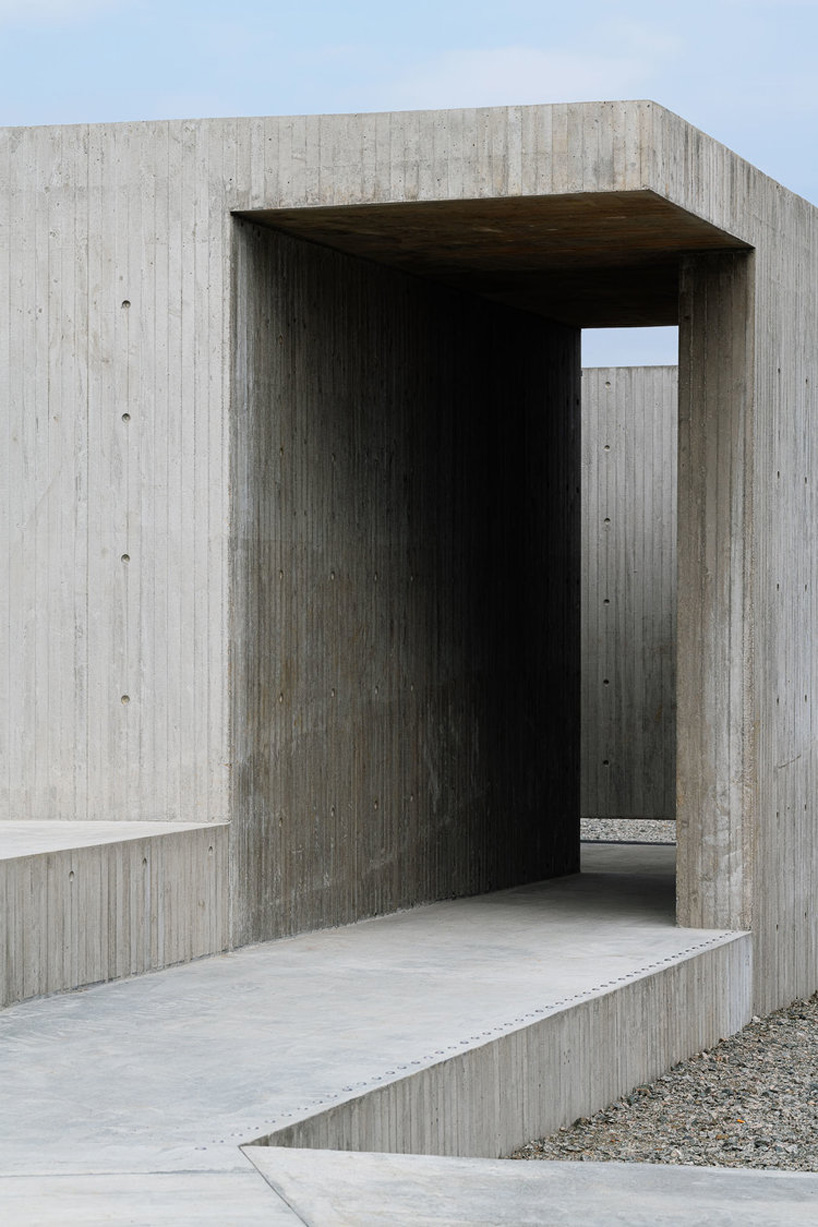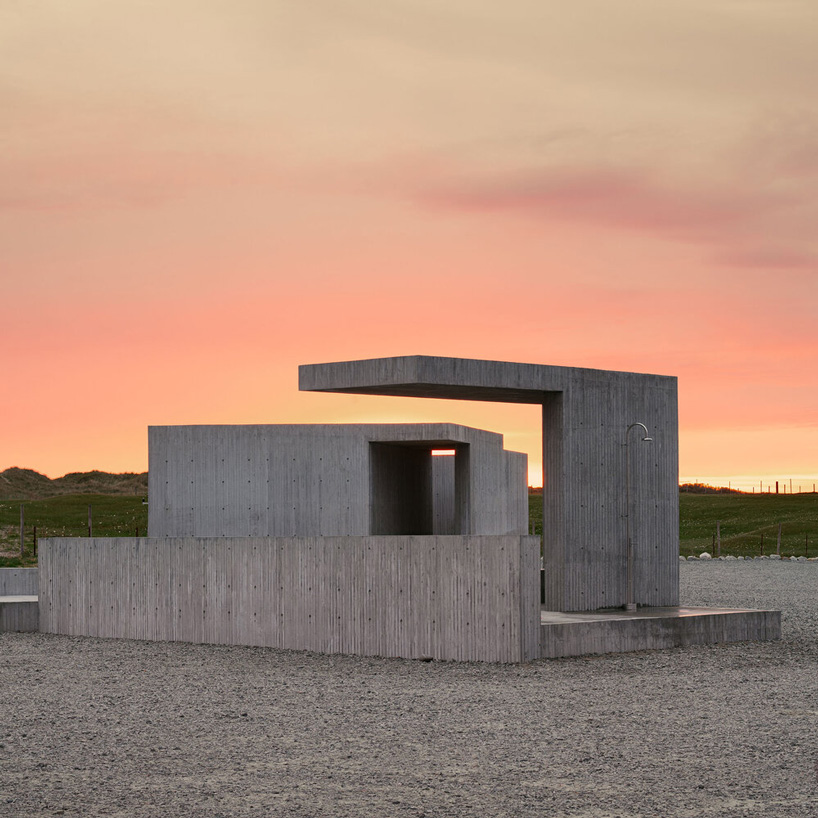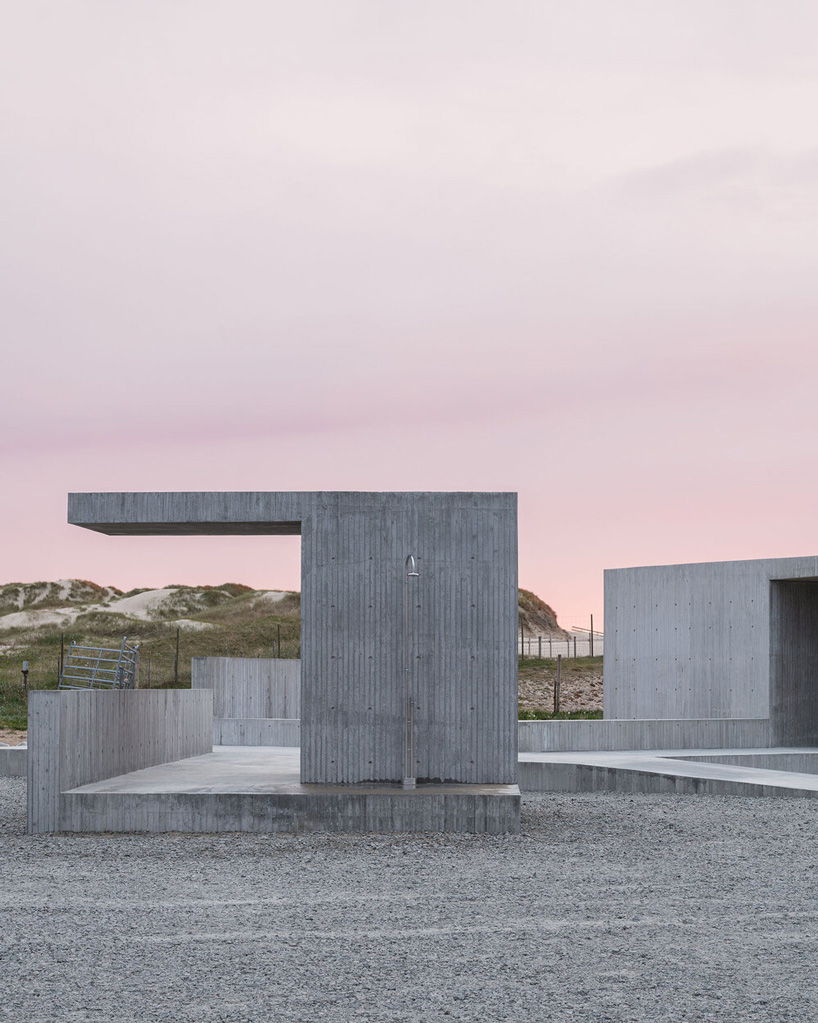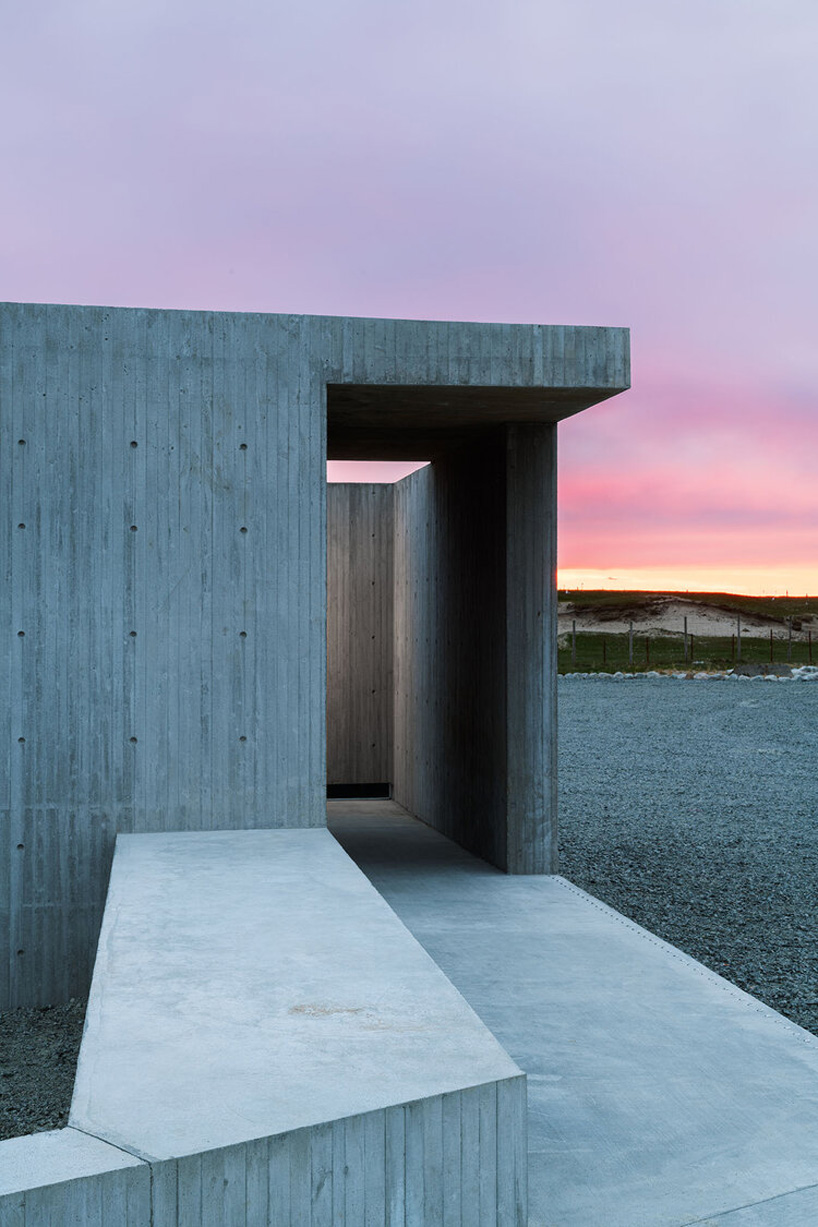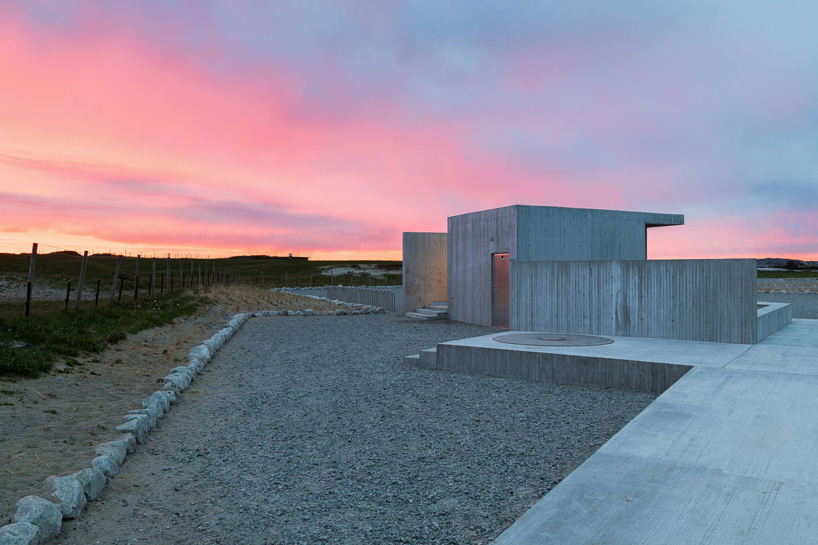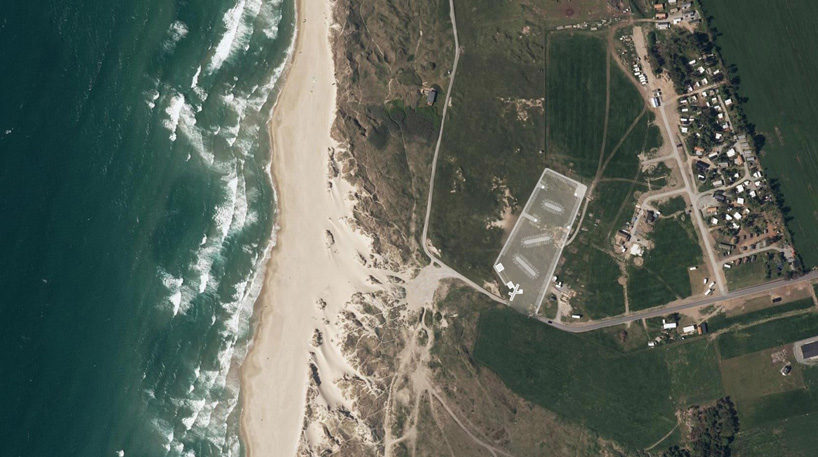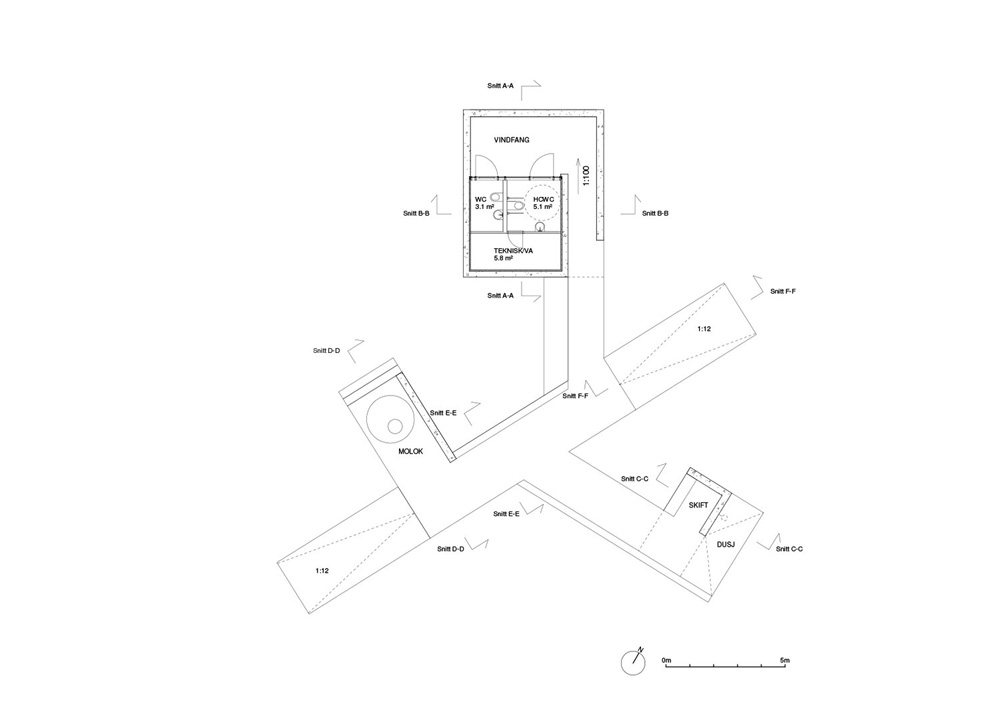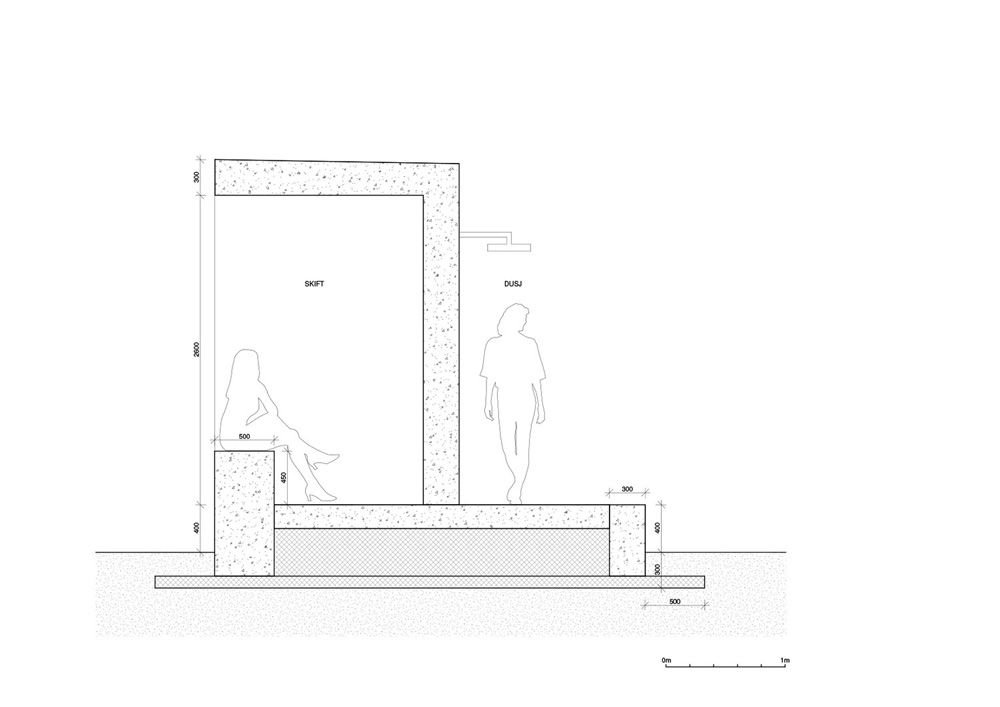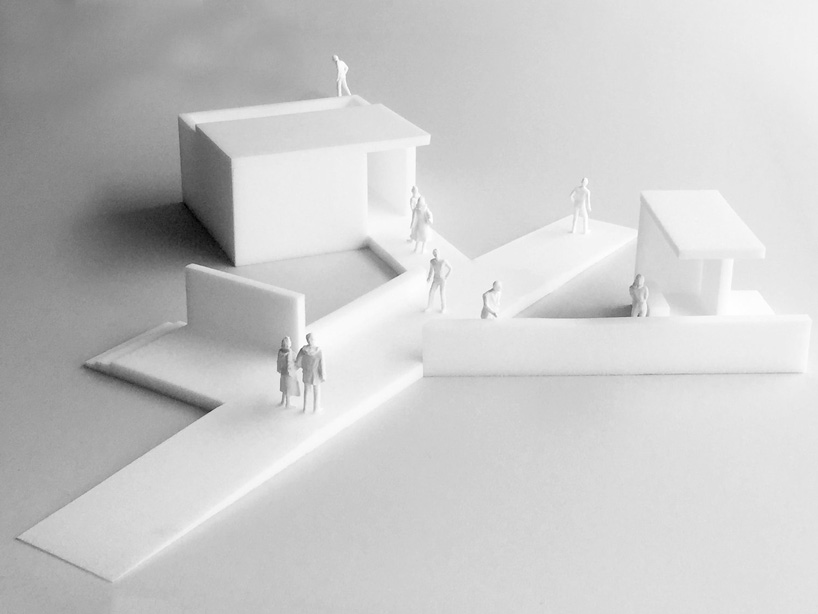 project info:
architect: lie øyen arkitekter
location: bore, jæren, norway