'lilypad' floats in solitude along the shoreline of sydney's palm beach
designer chuck anderson presents 'lilypad palm beach,' a floating villa which introduces a tranquil, resort style atmosphere to the waters of sydney. offering complete walk on-walk off service, lilypad generates an element of isolated solitude while it floats just offshore in sydney's exclusive palm beach. the boutique hotel serves either as an intimate overnight getaway, or an event venue to gather for an afternoon on the water. while lilypad can host up to sixteen guests for an intimate lunch, guests can now book the space as a day spa venue for up to six guests.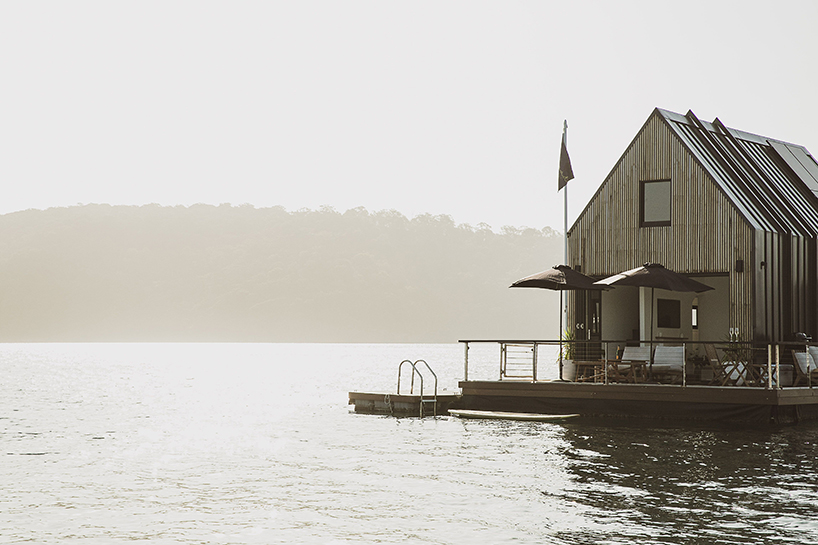 all images courtesy of lilypad palm beach | @lilypadpalmbeach
lilypad palm beach is imagined and developed by chuck anderson, expressed by innovative design, traditional craft, and contemporary luxuries. the unique and exceptional space respects the pristine natural environment on which it is sited — a priority for chuck anderson, the majority owner and designer. the project runs completely off solar power, combining sustainability with luxury. guests are offered a private boat to explore the stunning surroundings, transport from shore by seaplane, on board massages, and private chef experiences.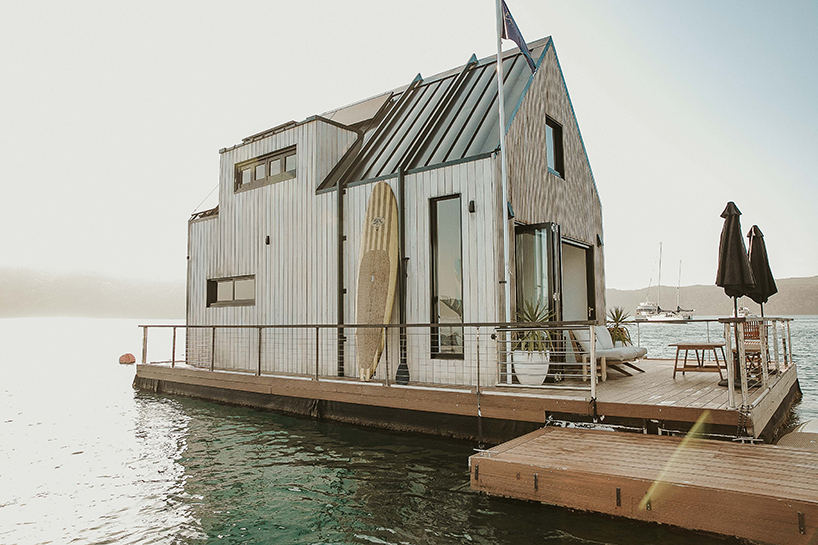 lilypad palm beach designer and owner chuck anderson comments: 'we have built a space that is for true relaxation and enjoyment of the natural beauty where lilypad exists. it is the perfect venue to either reset from the world in ultimate comfort or host friends and colleagues in a way like never before. the design and construction of lilypad was a feat in engineering to ensure guests could experience luxury accommodation on an entirely stable surface, whilst drifting with the rhythmic sounds and movements of the ocean.'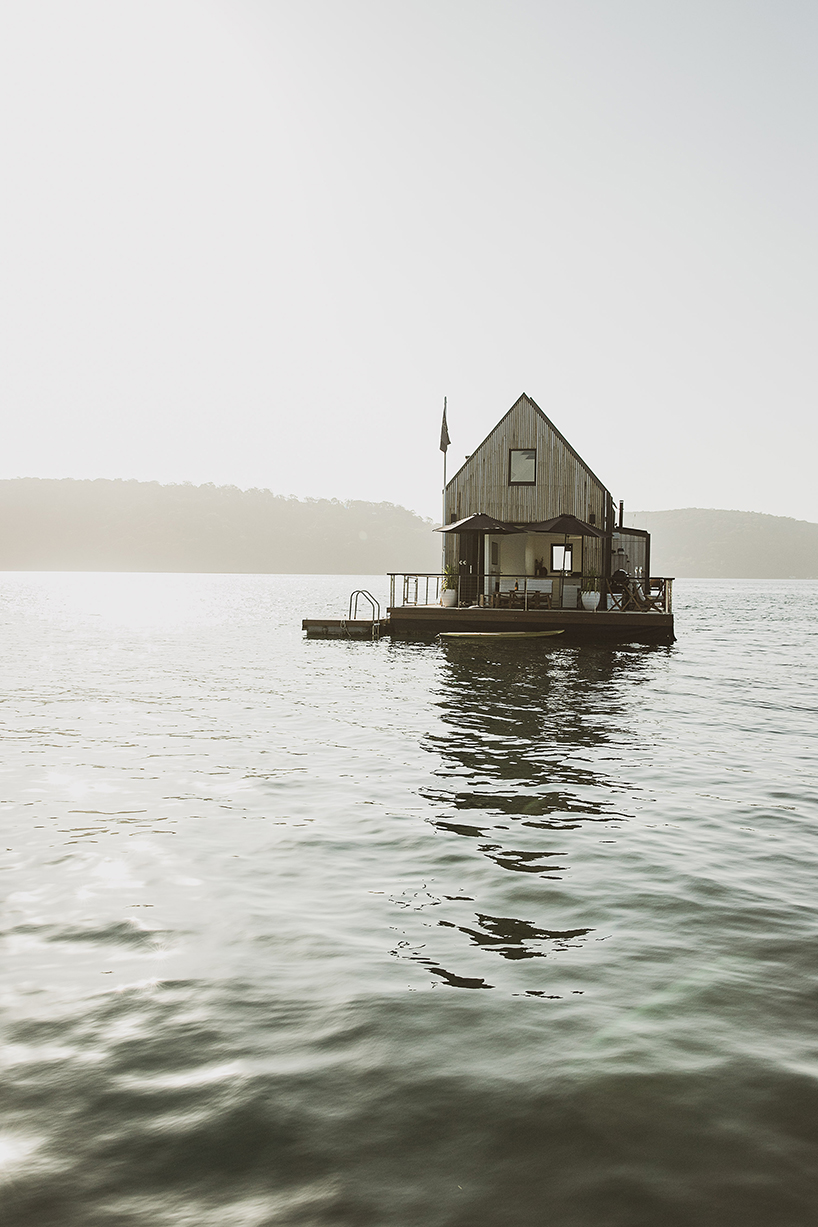 as lilypad palm beach continues to operate responsibly during the era of COVID-19, the boutique hotel comments: 'we are currently only accepting bookings for sydney locals or those who can't leave sydney at this time. we are limiting our bookings to those that are in search for a more isolated arrangement than their current living situation. we recognise that in this beautiful city of ours, it can be extremely congested at times. lilypad palm beach is uniquely positioned to offer a safer environment for those requiring greater isolation. we have adjusted our booking structures and processes to ensure that they meet the regulations and guidelines of the world health organisation and both australian and NSW governments.'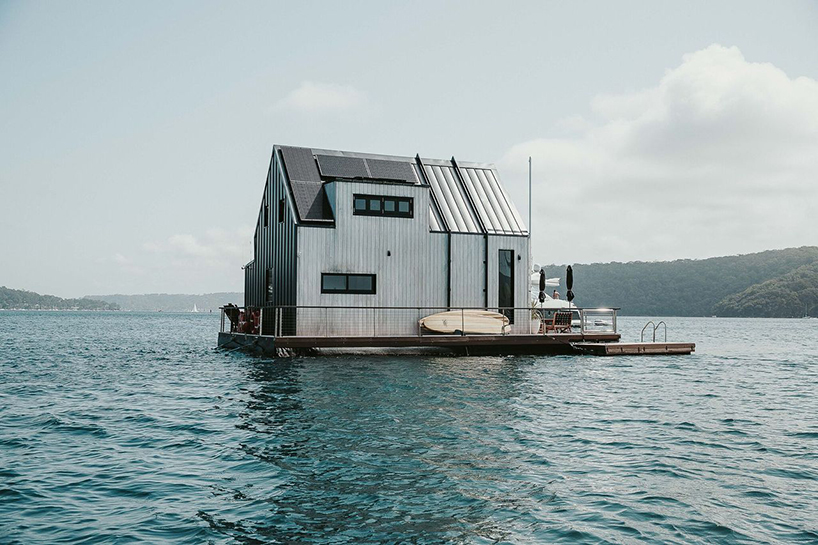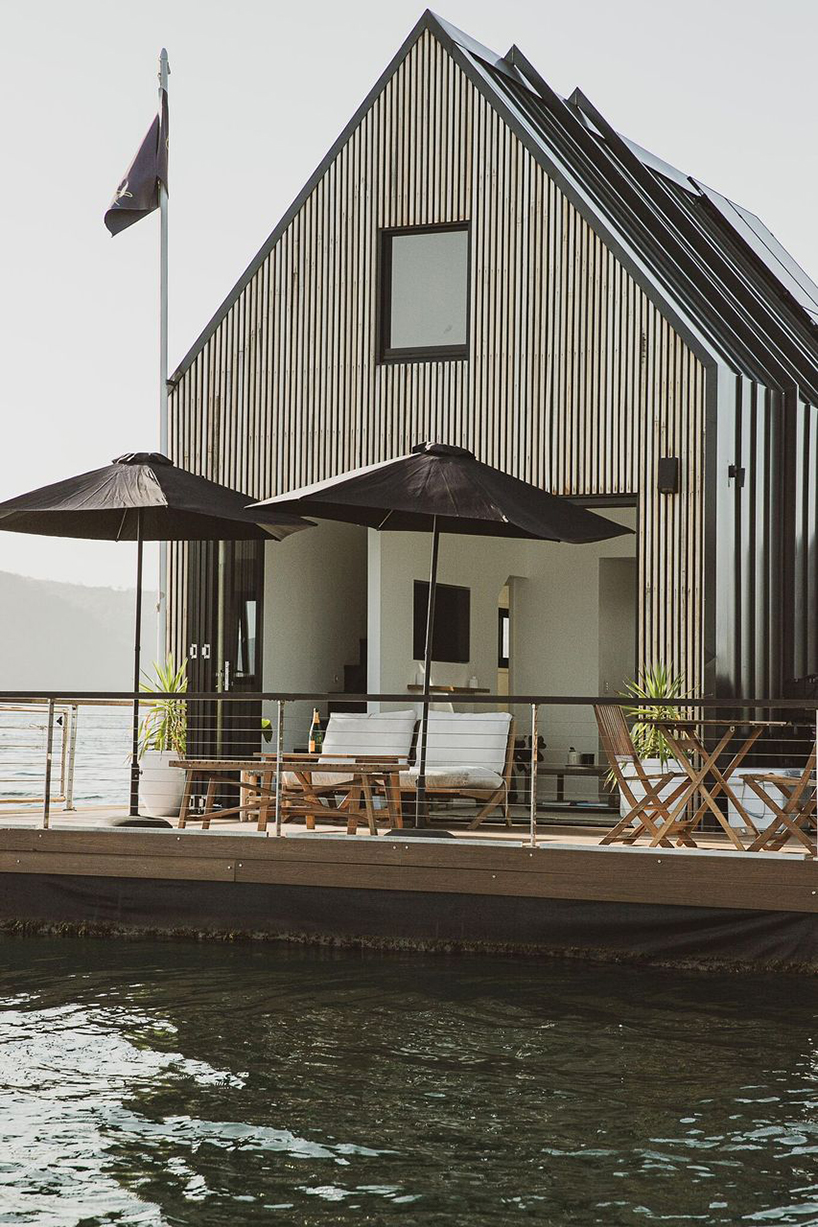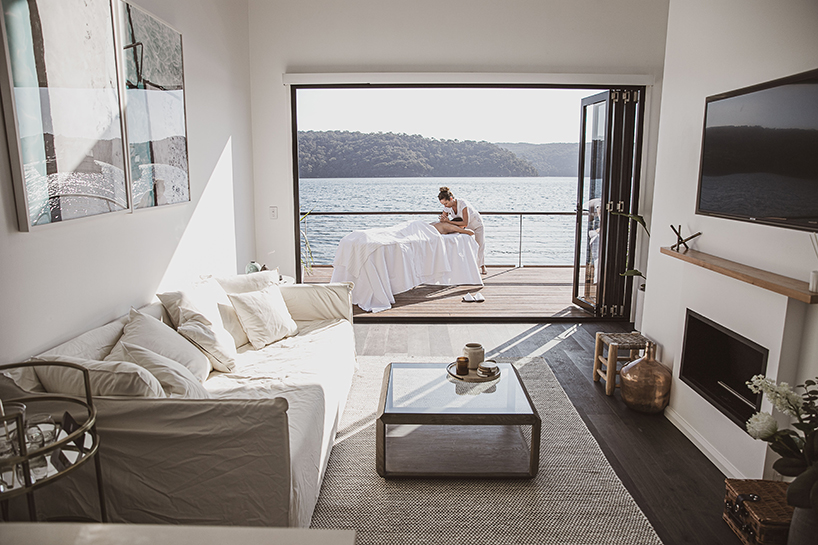 project info:
project title: lilypad palm beach | @lilypadpalmbeach
architecture: chuck anderson
location: palm beach, sydney, australia