M WOODS hutong in beijing features façade of folded galvanized steel sheets
M WOODS is an independent, not-for-profit art museum founded in 2014 by collectors lin han and wanwan lei. complementing M WOODS 798 in beijing's 798 art district, the institution has now inaugurated its second location in the chinese capital: 'M WOODS hutong'. located in the city's historic dongcheng district, the new venue has been designed by B.L.U.E architecture studio. the brief for the architects was to convert an existing structure into a building capable of displaying art.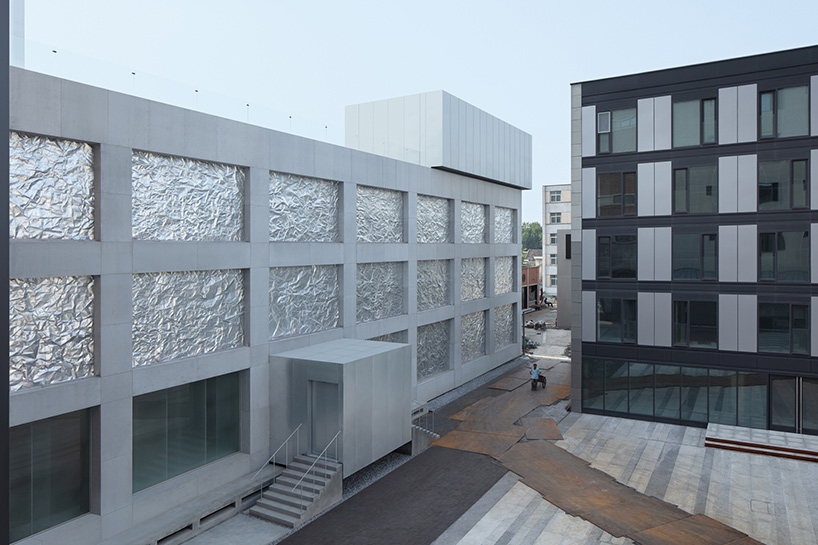 all images by xia zhi
externally, M WOODS hutong appears as a rational grid oriented towards an open courtyard. however, instead of choosing common façade materials, B.L.U.E architecture studio worked with galvanized steel sheets to infill each of the openings. this material, which is mainly used for enclosures and ventilation ducts, was chosen for its corrosion resistance and surface texture as well as its affordability.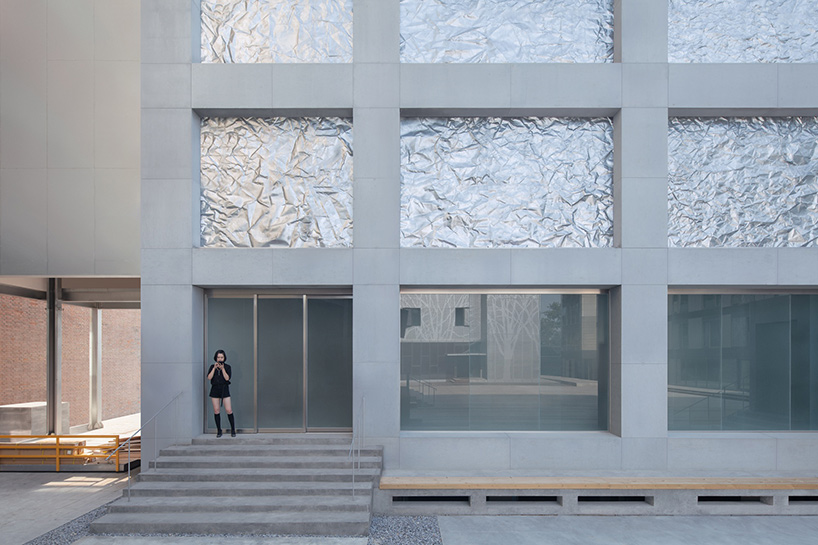 seeking to create a random folded appearance, the design team tried using machining technology with no success. instead the architects folded the 0.3 millimeter sheets by hand. at night, the crinkled panels are softly illuminated in pinkish light. internally, the program is divided into four parts: a ground floor coffee shop; exhibition galleries; a rooftop terrace for recreation and temporary events; and a space for live performances in the basement.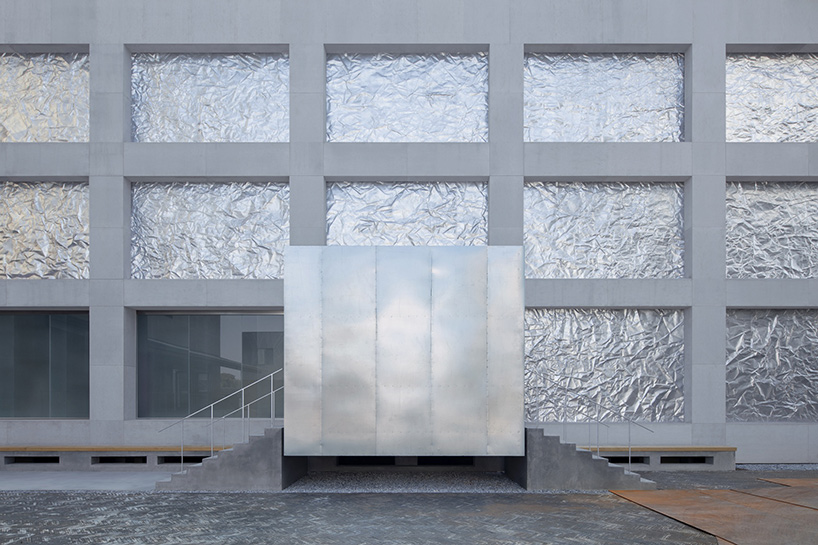 after getting their tickets, visitors enter the basement level through a passage with exposed concrete walls. here, seven connected rooms offer a maze-like experience before stairs lead to more exhibition space on the ground floor. as guests ascend to the levels above, the spaces and the ceiling heights gradually increase. finally, an expansive roof terrace on the uppermost storey serves as a place to rest and take in views of the building's surroundings.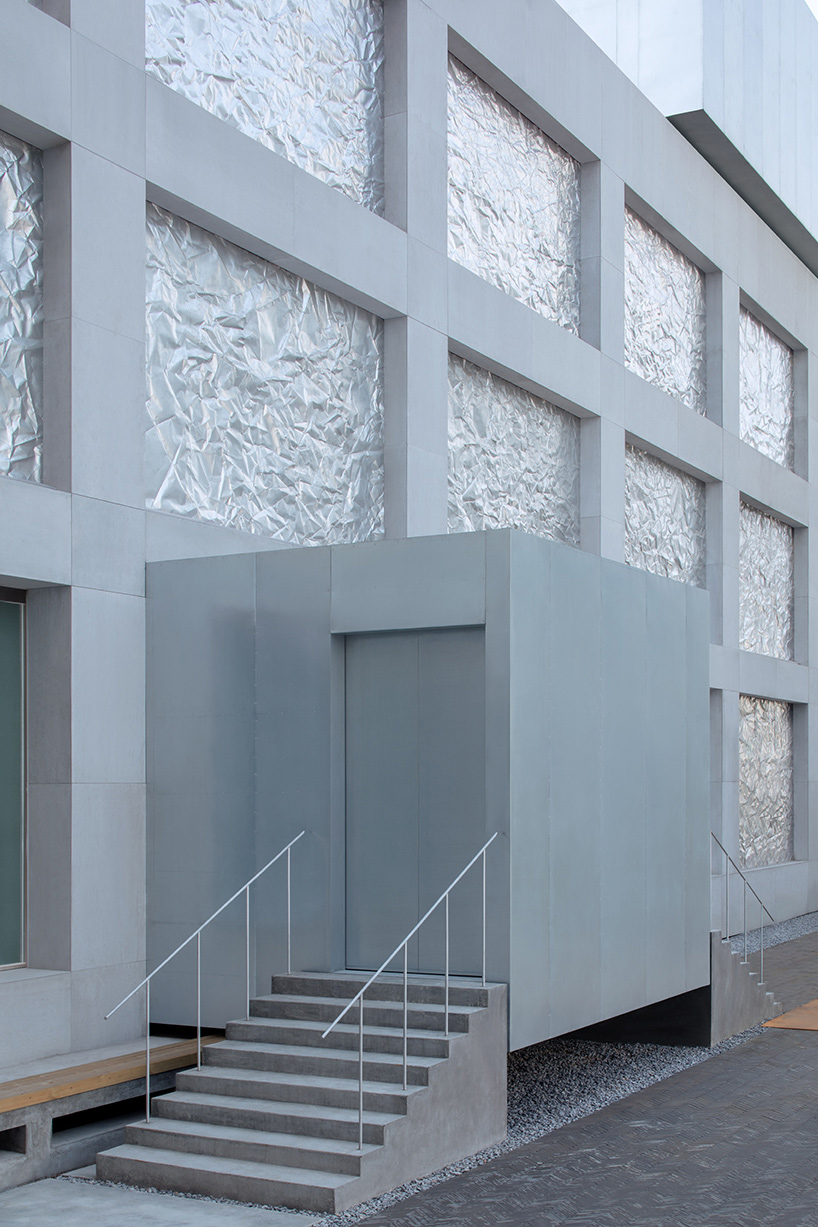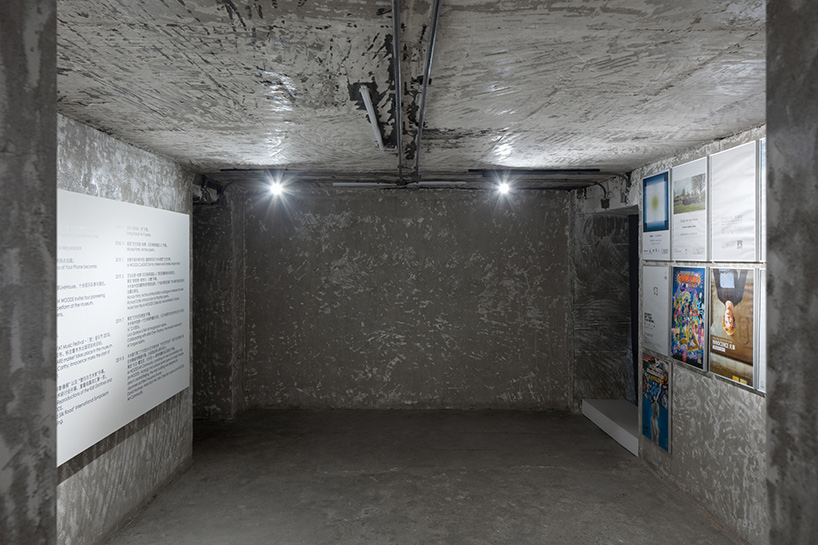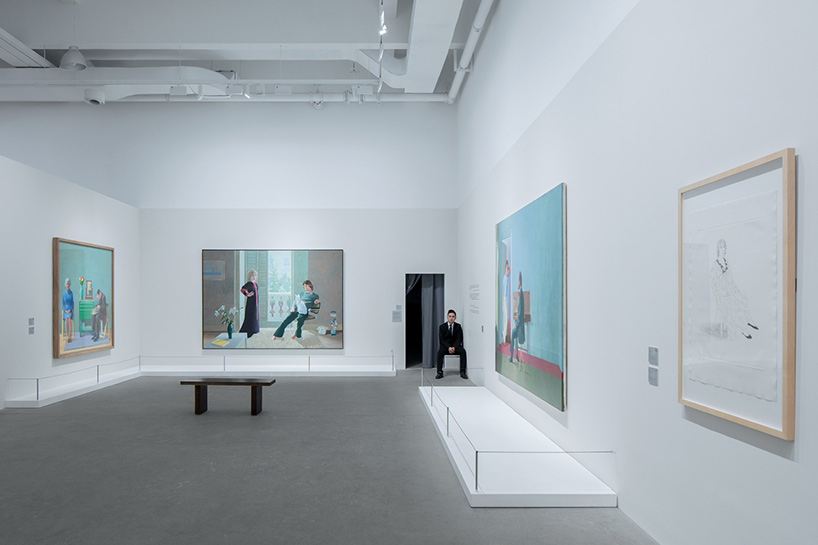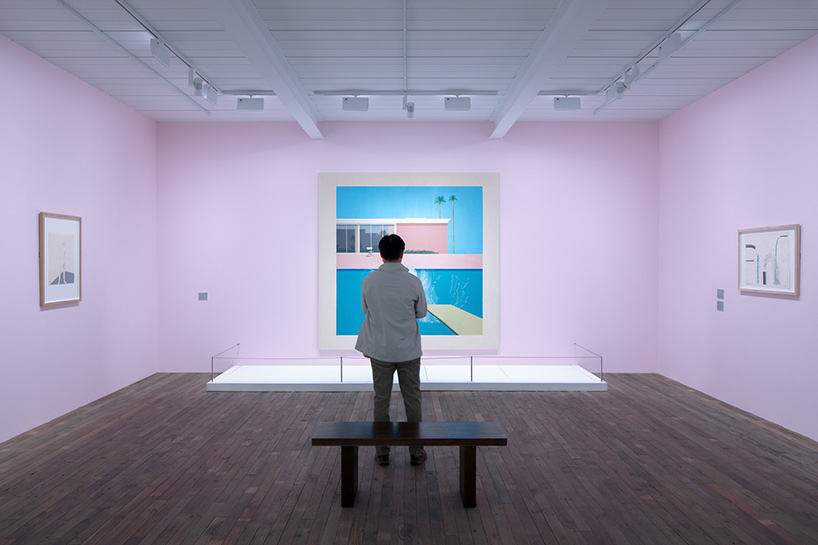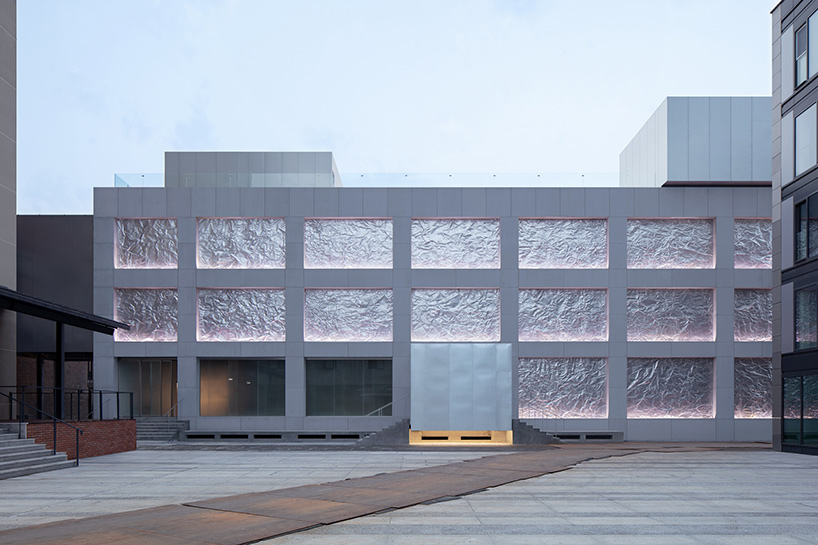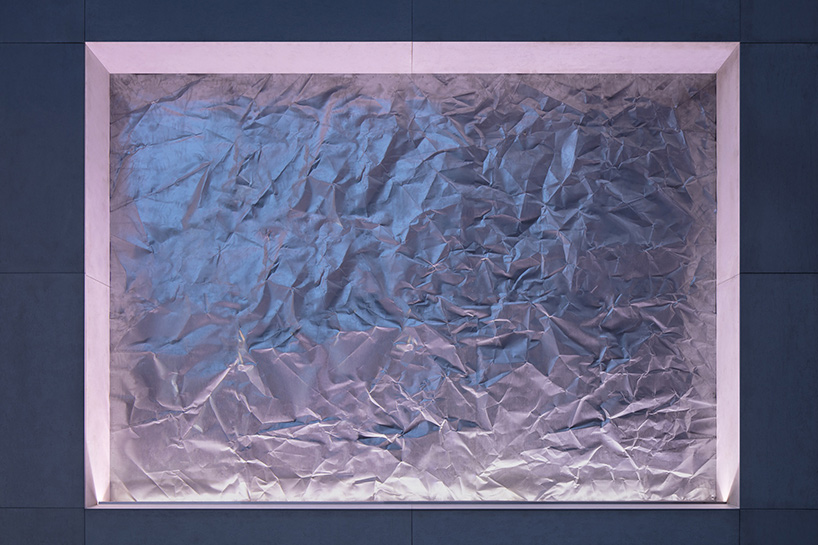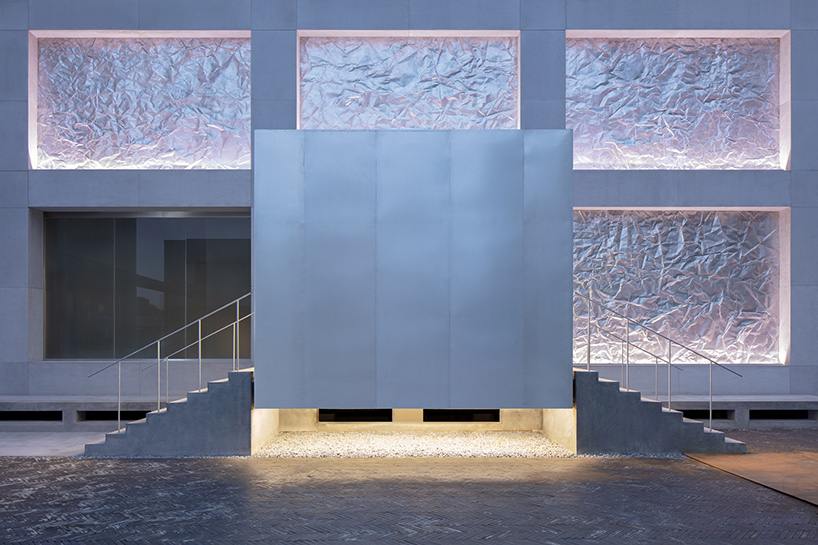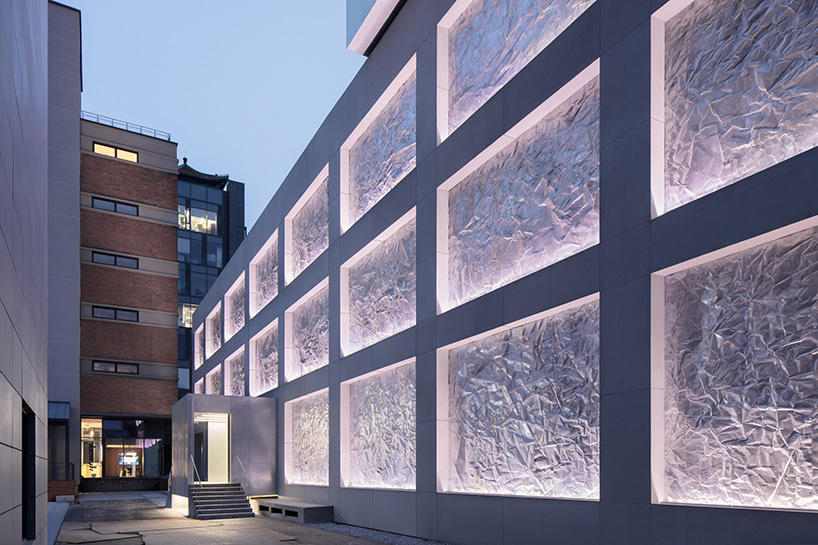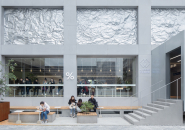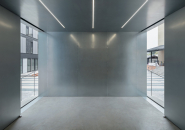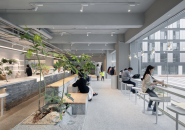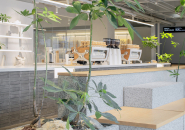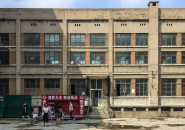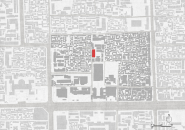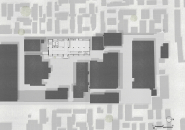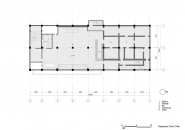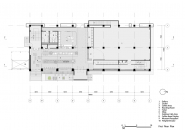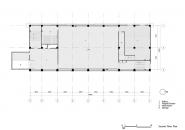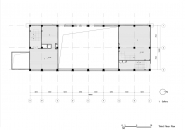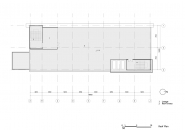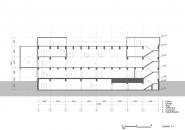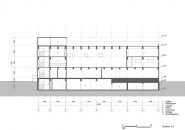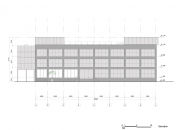 image by xia zhi

image by xia zhi

image by xia zhi

image by xia zhi

the previously existing site

location

site plan

floor plan / level -1

floor plan / level 0

floor plan / level +1

floor plan / level +2

floor plan / level +3

section

section

elevation
project info:
name: M WOODS art community renovation project
location: qianliang hutong 38, longfusi st 95, dongcheng district, beijing, china
type: architectural renovation
client:M WOODS
architect: B.L.U.E architecture studio
size: three-storey above ground / one-storey below ground
site area: 800 sqm
gross area: 2,070 sqm (above ground) / 750 sqm (below ground)
design period: 10.2018 – 01.2019
construction period: 01.2019 – 08.2019
photography: xia zhi