MADMA proposes to unite senezh management lab in russia beneath undulating canopy
rotterdam-based firm MADMA has revealed its proposal for the campus of a new management school in russia. located in 
solnechnogorsk, a town on the outskirts of moscow, the 'senezh management lab' responds to its lakeside setting by embracing the waterfront as well as its forested surroundings. the focal point of the project is defined by a sweeping and undulating roof canopy that shelters many of the site's programs and encloses a centrally positioned green space.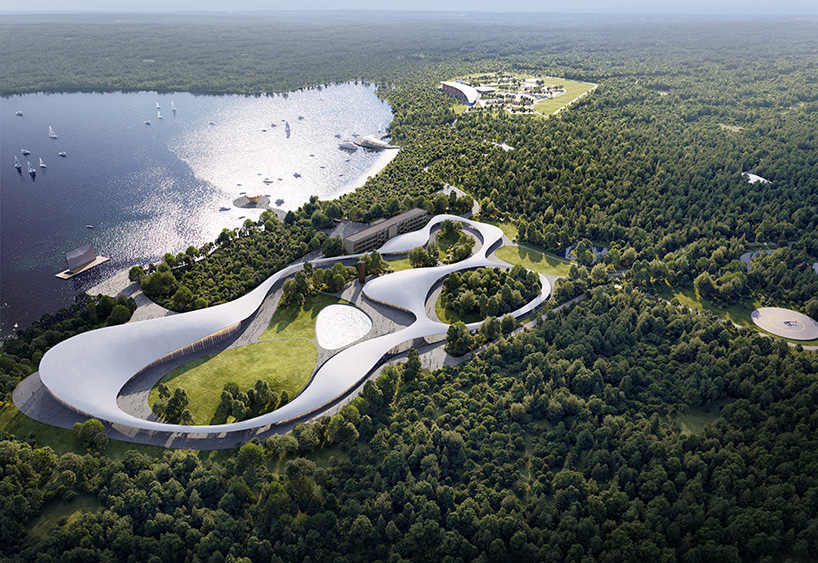 all images © MADMA urbanism+landscape
MADMA's proposal, which finished runner up to mecanoo's design, sites the project's main learning facilities to the north with the living and recreational facilities to the south. contained within cross-laminated timber building modules, the learning facilities comprise the main education center as well as the reception pavilion, sports hall, restaurant, library, and a pavilion for creativity. from here, a giant staircase steps down towards the lake where a public square looks out towards a floating stage.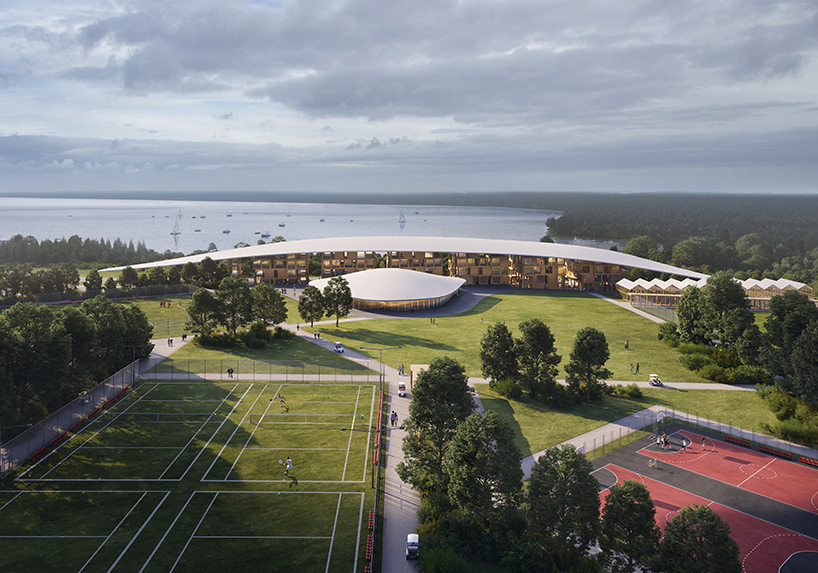 to the south, the residential units are joined by a series of sports fields and facilities. the forest sits between the two zones, functioning as a 'physical and psychological filter'. accessed by wooded trails, three pavilions are located within the forest: one for music, theater, and entertainment; another for study; and another for meditation, yoga, and martial arts. 'the concept of the project is based on the key components determining the identity of the new school,' explains the design team, which also includes MASA architects and apex. 'it is innovative, unique, adaptable, environmentally and structurally smart, responding to the needs of its users.'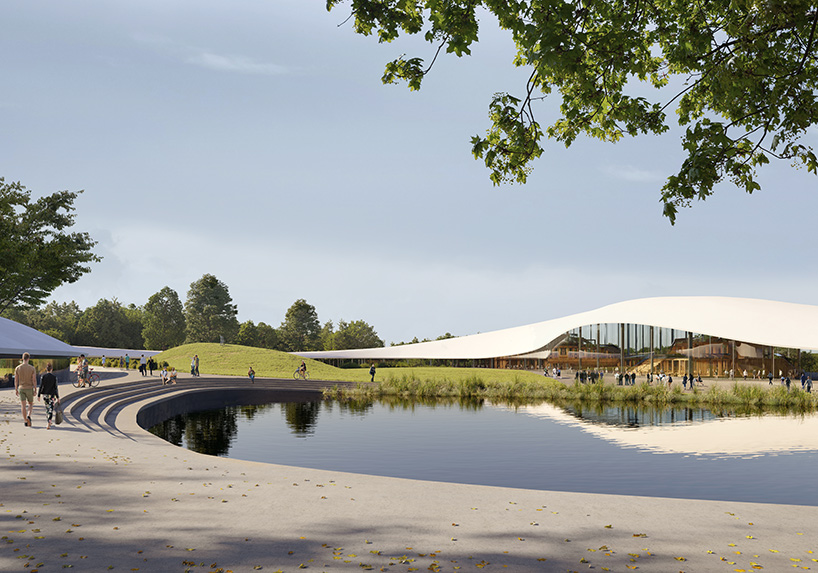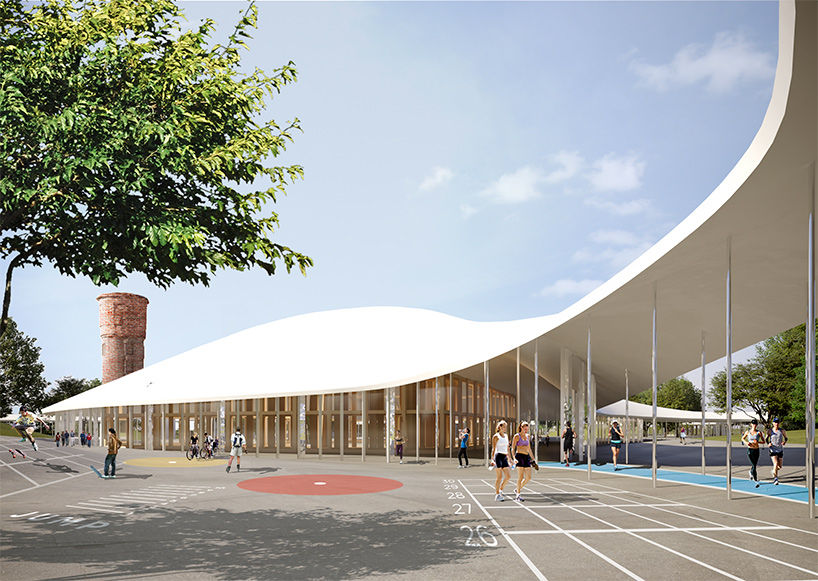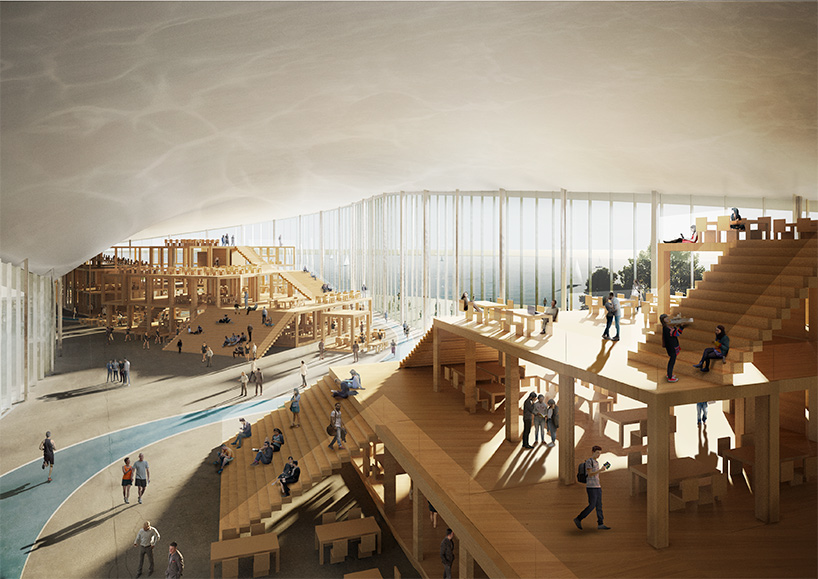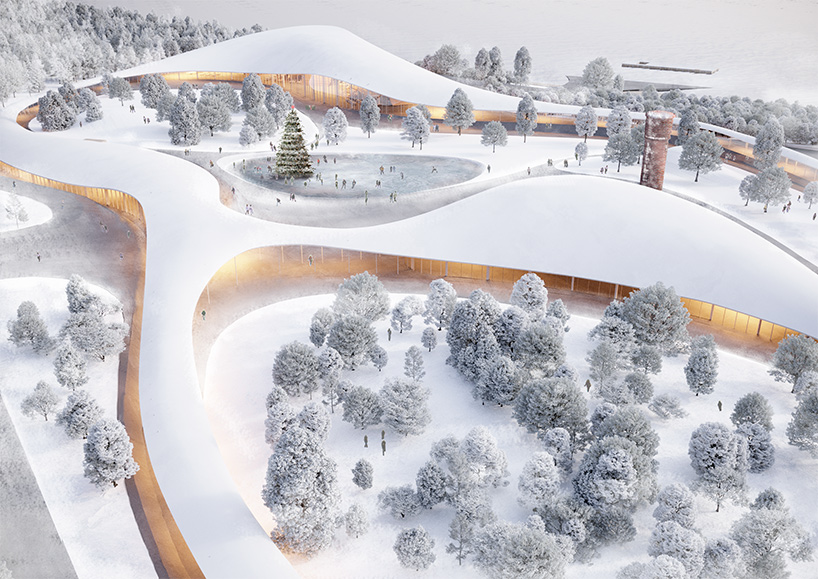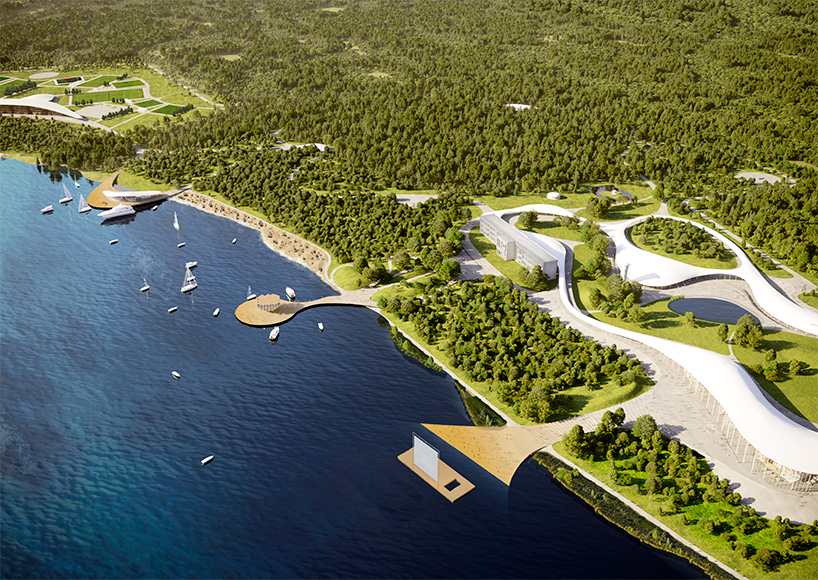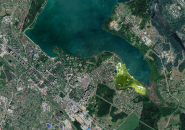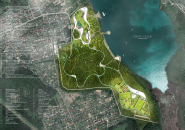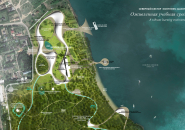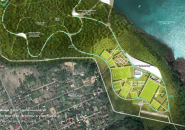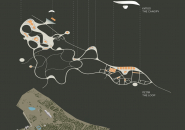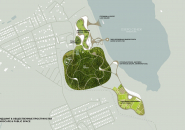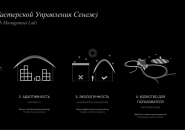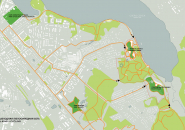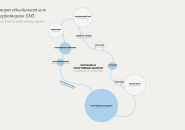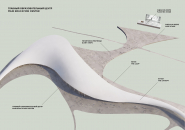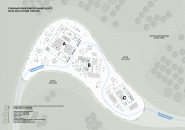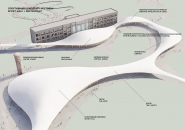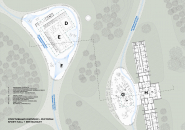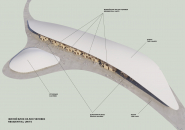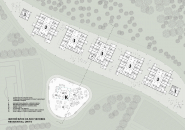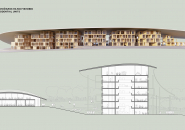 project info:
name: SML (senezh management lab)
location: solnechnogorsk, moscow region, russia
program: management school, 500 residential units
site area: 85 ha
client: senezh management lab
design: MADMA
partner in charge: hiroki matsuura
team leader: nikoleta stankovic
team: fabrizio cacciola, alberto carbonell, patricia urlan, kento tawada, natalia kniazkova, hernando arrazola, nayuta ito, nikolaos klimentidis, anastasia chudova
collaborators:MASA architects, apex