mercedes-benz streams dream concours de zoom with jay leno and friends
as classic car events and motor shows are put on hold due to the COVID-19 pandemic, mercedes-benz livestreamed some of their most famous models – from some of their most famous owners – at the concours de zoom 2020. it builds upon the popularity of video conferencing during times of social distancing, uniting car enthusiasts together again in a safe, virtual event. the inaugural show highlighted iconic models of the german brand and their owners, including jay leno, ludacris, martha stewart, rickie fowler and more. each participant gave a tour of their prized possessions to pinpoint what they love most about them.
virtually visit the concours de zoom 2020 via the 30-minute video.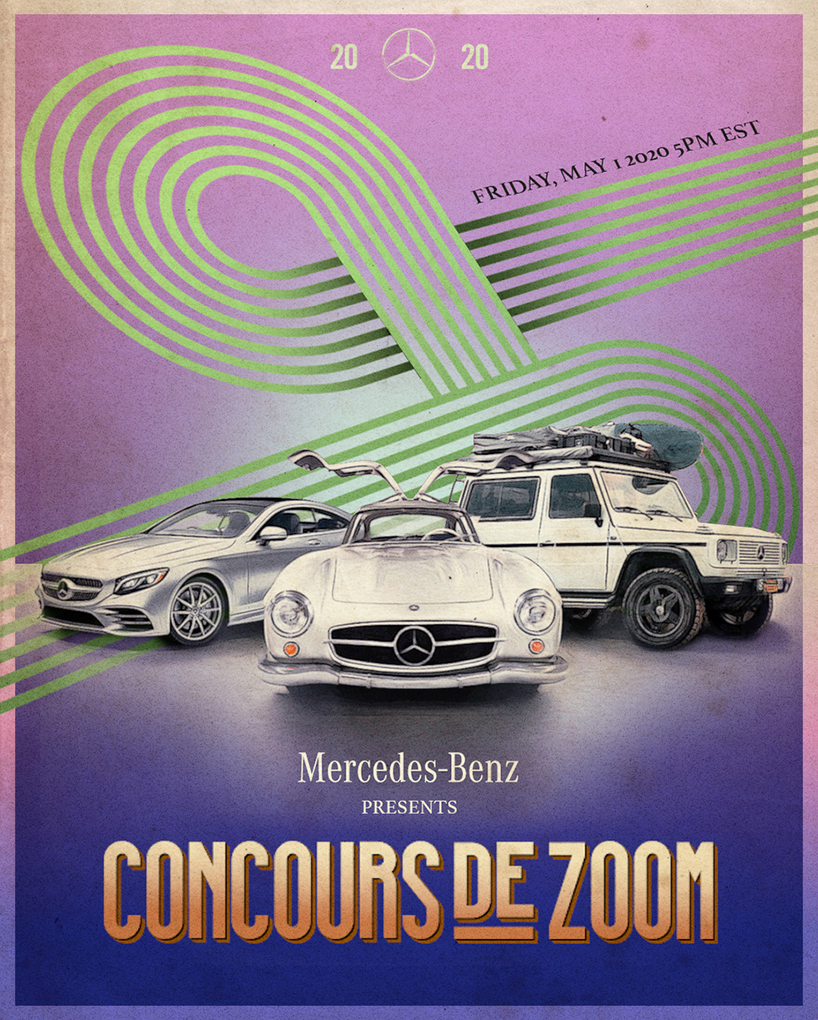 all images courtesy of mercedes-benz
visiting his garage in los angeles, the highlight of the show was jay leno giving a tour of his mercedes-benz section, which includes some of his favorite vehicles of all-time like his 1972 mercedes-benz 300 SEL 6.3 and 1972 mercedez-benz 600. he referred to the 600 as the 'ultimate luxury car' noting that john lennon, elvis presley and jack nicholson all had one – it was really 'the car to have' at the time. describing his years working at a mercedes-benz dealership throughout his school days, leno spoke of the joy of now owning the 6.3 as it seemed unattainable when younger.
other standout models included the famed mercedes-benz 300 SL gullwing shown by mike kunz from the brand's classic center. 'this is a 1956 car,' he begins with. 'this car could go 160 miles an hour….this car is a 300 SL coupe, but it's named for its doors…this stems back to the fact that this is a derivative of a race car…so it had a frame underneath that didn't allow a conventional door…like many race cars, they often don't have doors. you jump in the car, so they created a gullwing type door'.
the concours de zoom continued with martha stewart showing off her 2019 GLS 550, rapper/actor ludacris and his mercedes-AMG GT C coupe, golfer rickie fowler and his S 63, actor madelaine petsch and her A220 sedan, bloomberg's hannah elliott and her 1988 560 SL, and filmmaker cole walliser and his 1991 G-wagon.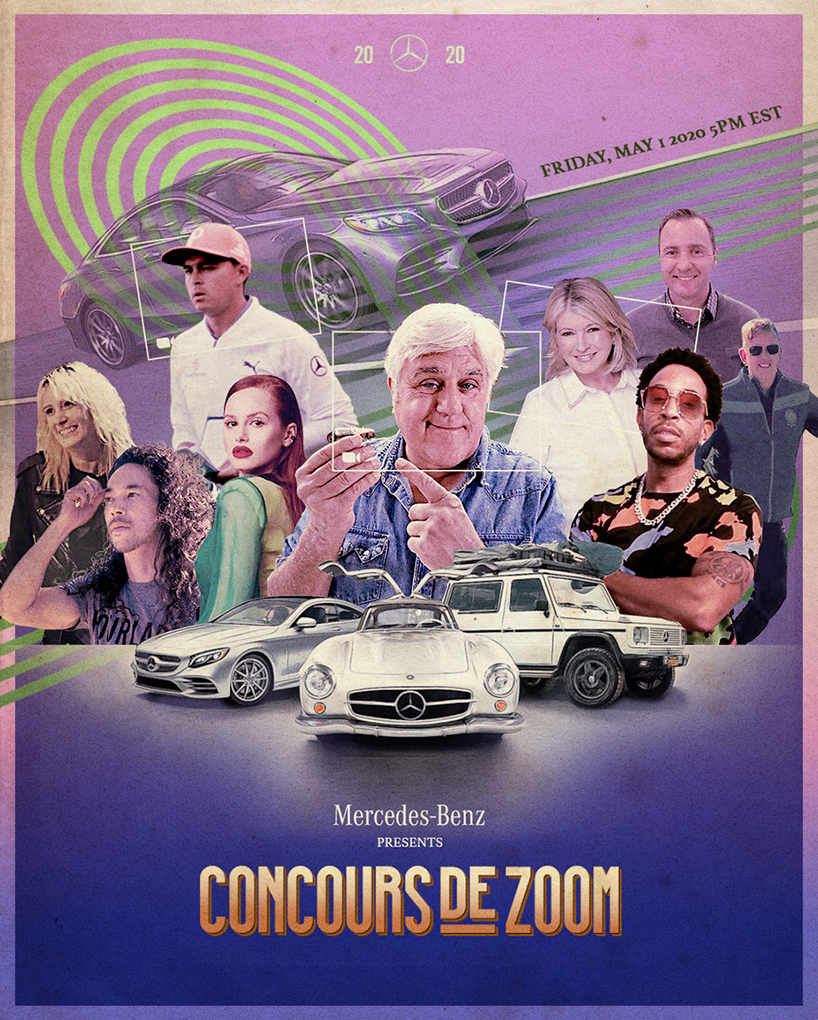 concluding the inaugural mercedes-benz concours de zoom 2020, donations were made to the american red cross in support on the fight against COVID-19.
event info:
brand: mercedes-benz
name: concours de zoom
date: may 1, 2020