mino caggiula architects embeds atelier alice trepp into the contours of a swiss village
taking root in the stunning green landscape of switzerland is an artist's atelier designed by mino caggiula architects. situated in the small village of origlio, the project was developed for ecuadorian sculptor alice trepp. articulated by smooth organic forms, the project takes inspiration from the gentle contours of the natural surroundings.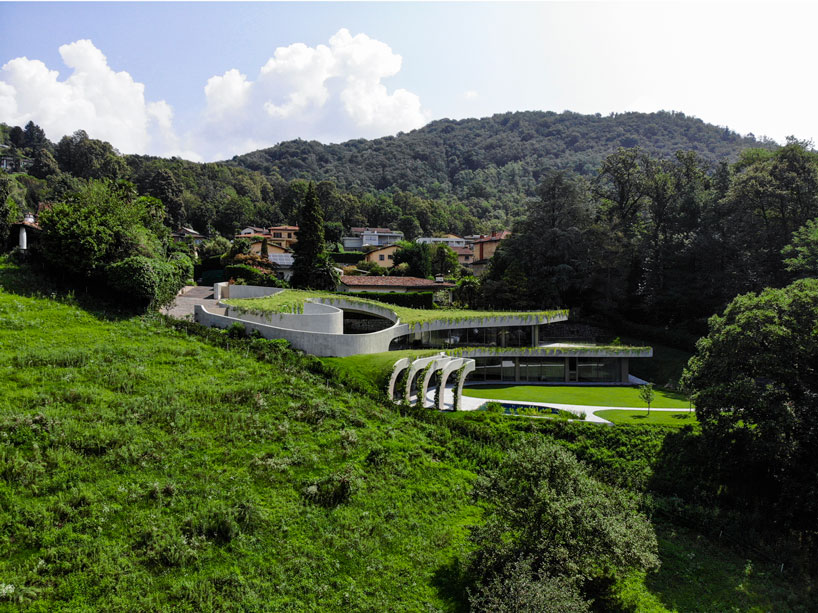 all images courtesy of mino caggiula architects
overlooking green pastures, mountain peaks beyond and a lake below, atelier alice trepp boasts some incredible scenery. when developing the project, the site made mino caggiula think of ancient greek theaters that used to lie on the sloping hills, often in locations that offered a fascinating view and a spectacular perspective. with this in mind, the natural contours served as the guiding inspiration and concept to design the new building.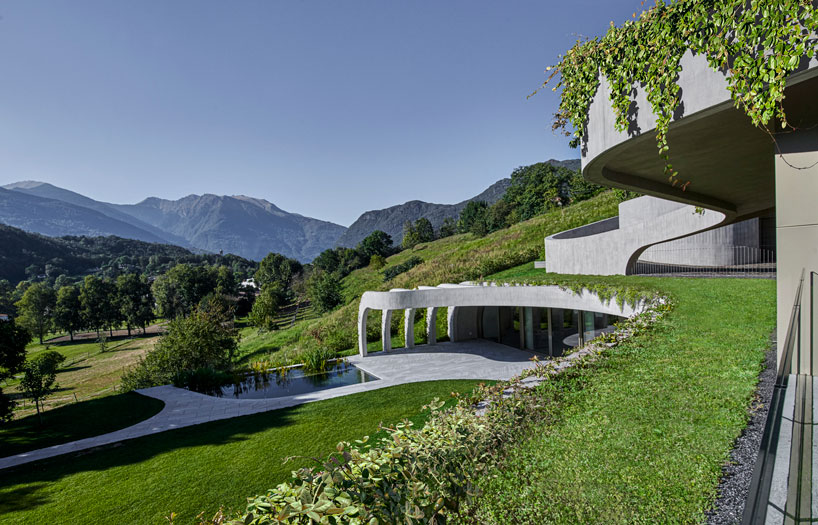 shaped by detailed analysis of the contour lines, the organic forms of the walls and roof planes curve to the site, into which the interior spaces are inserted. under deep concrete overhangs, the main elevation is a facade of glass, which bathes the interiors in natural light and makes the most of those impressive views.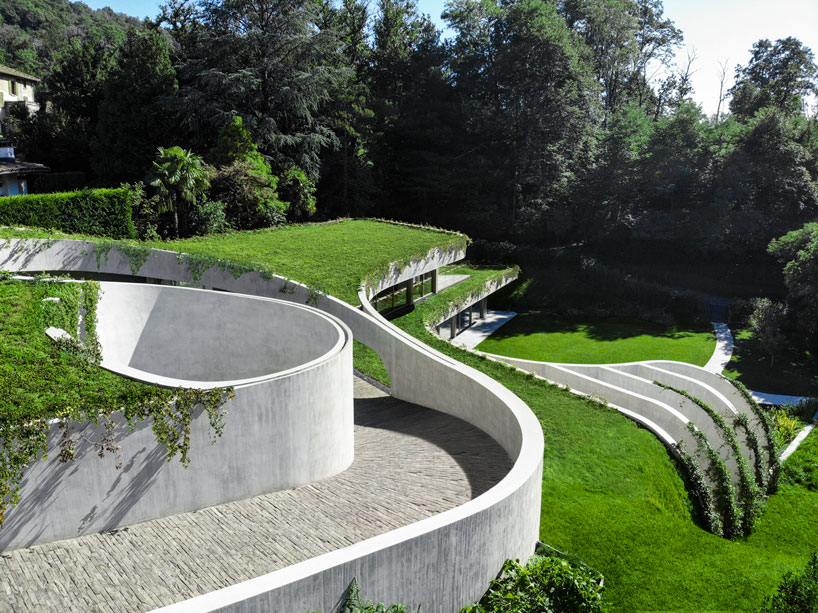 sunken into the ground and covered in vegetation, the atelier establishes a harmonious symbiosis with the context. resembling a natural cave, a semi-outdoor atrium, or cenote, punctures the volume. open to the sky and featuring a tranquil pool of water, the encircling shape offers an ideal place for artistic contemplation and to enjoy the reflections and play of light and shadow the water creates.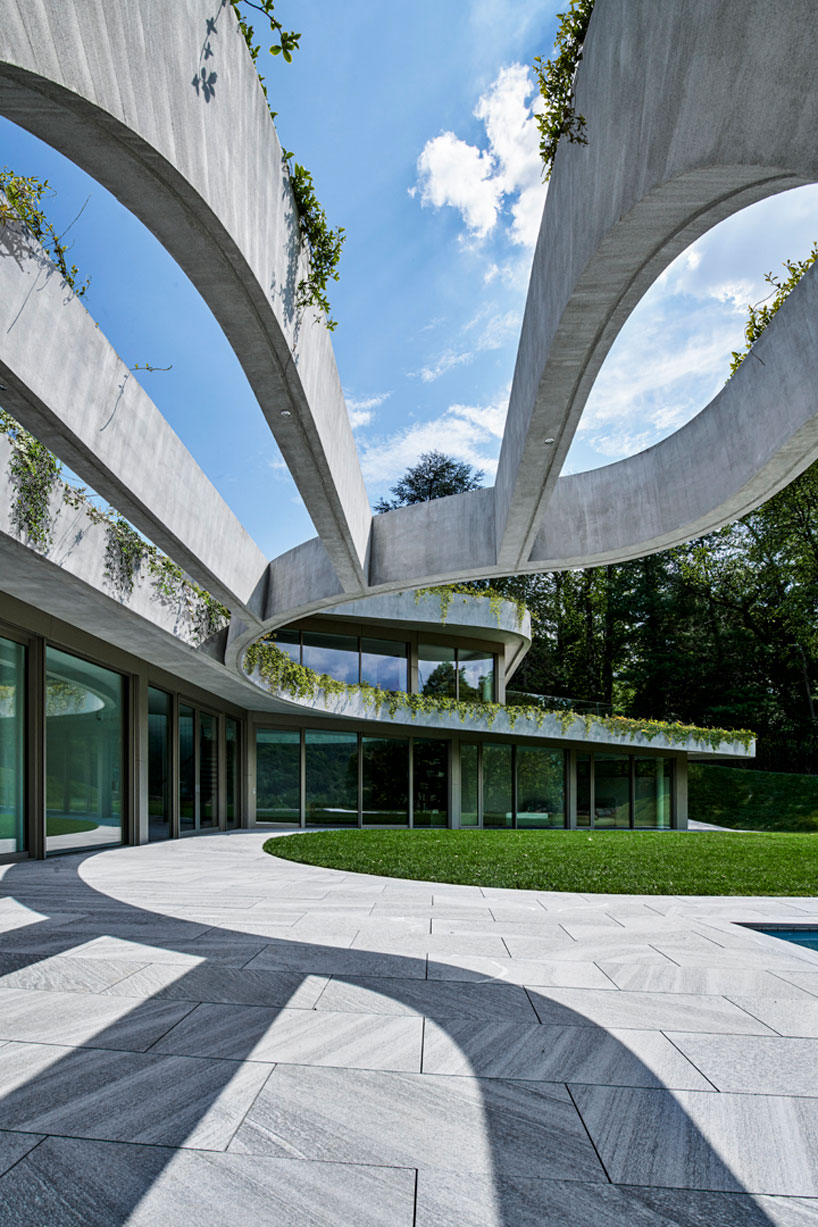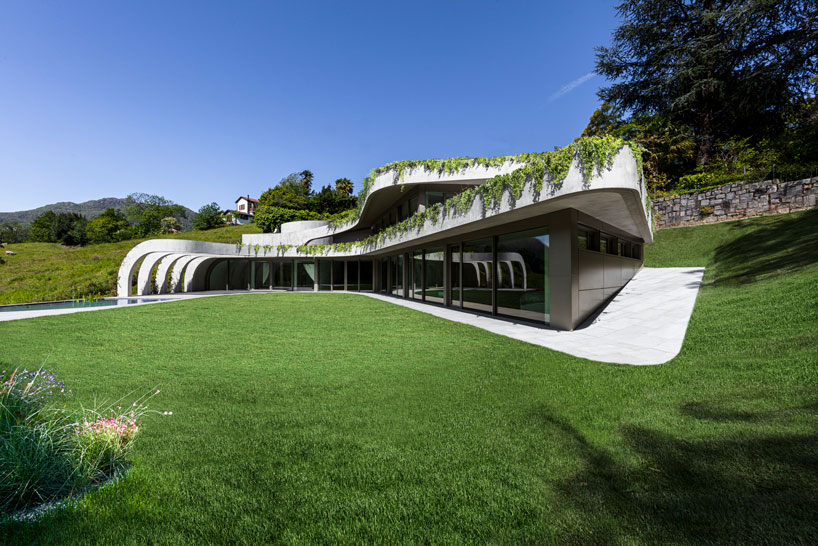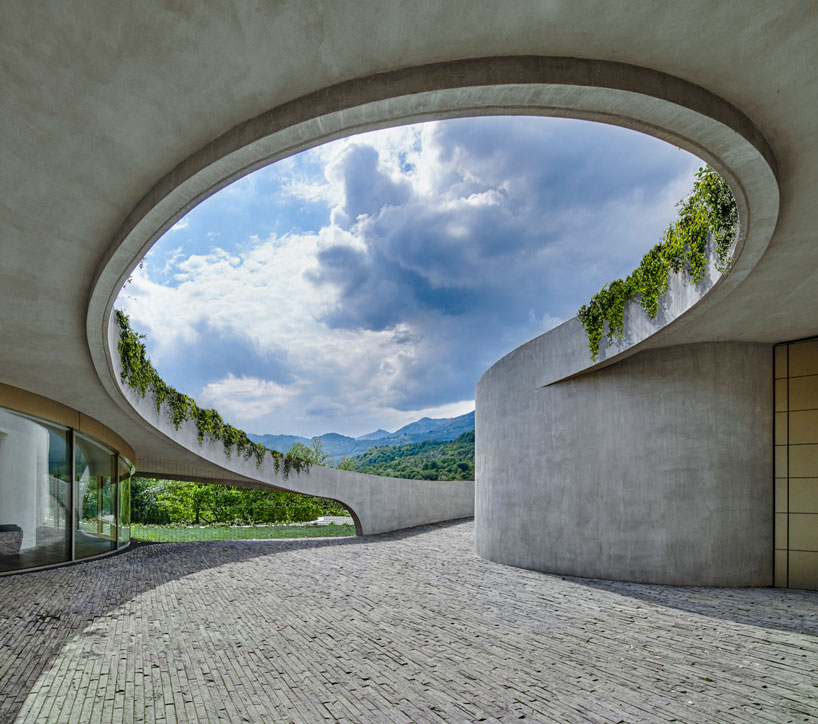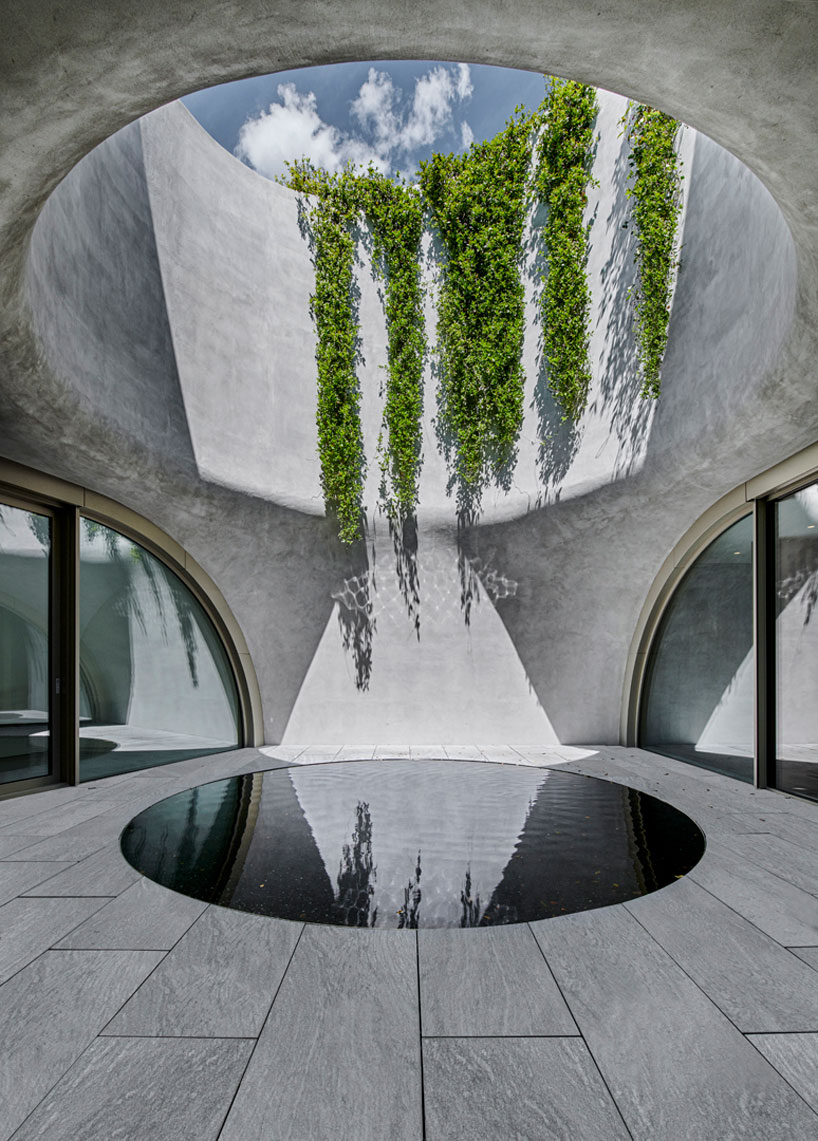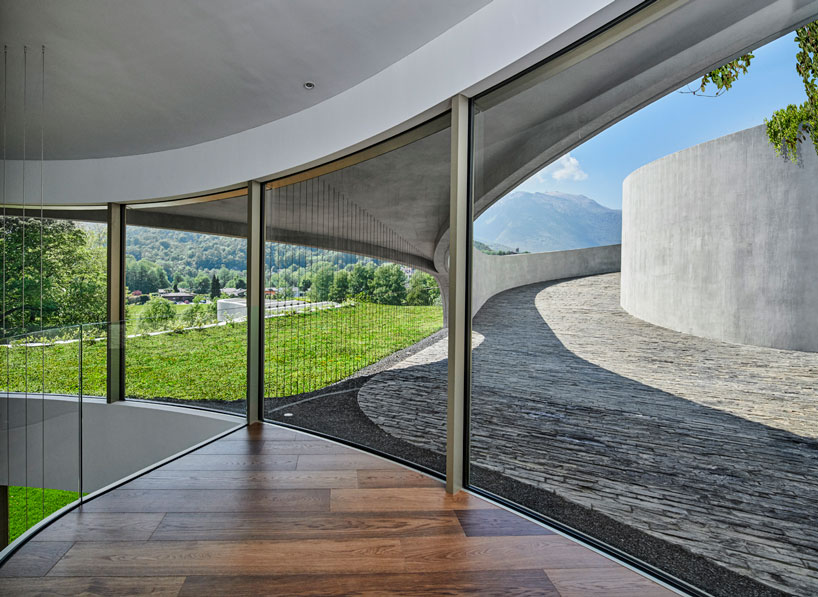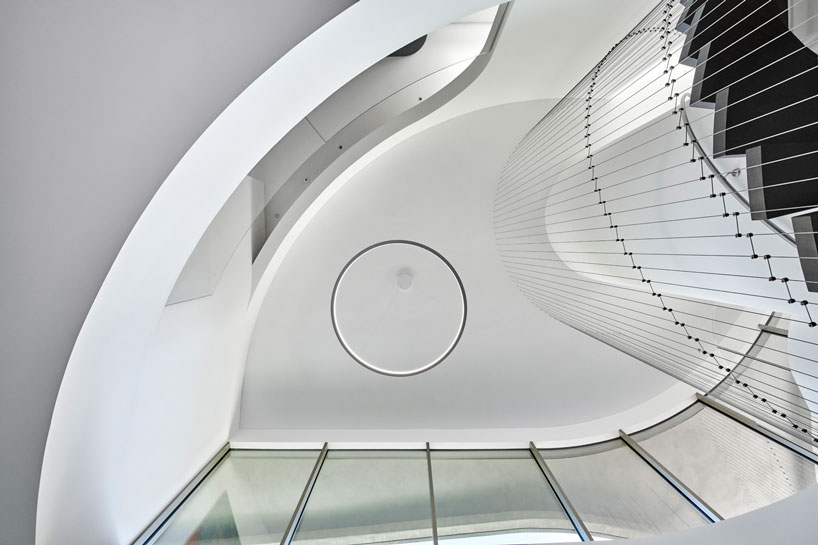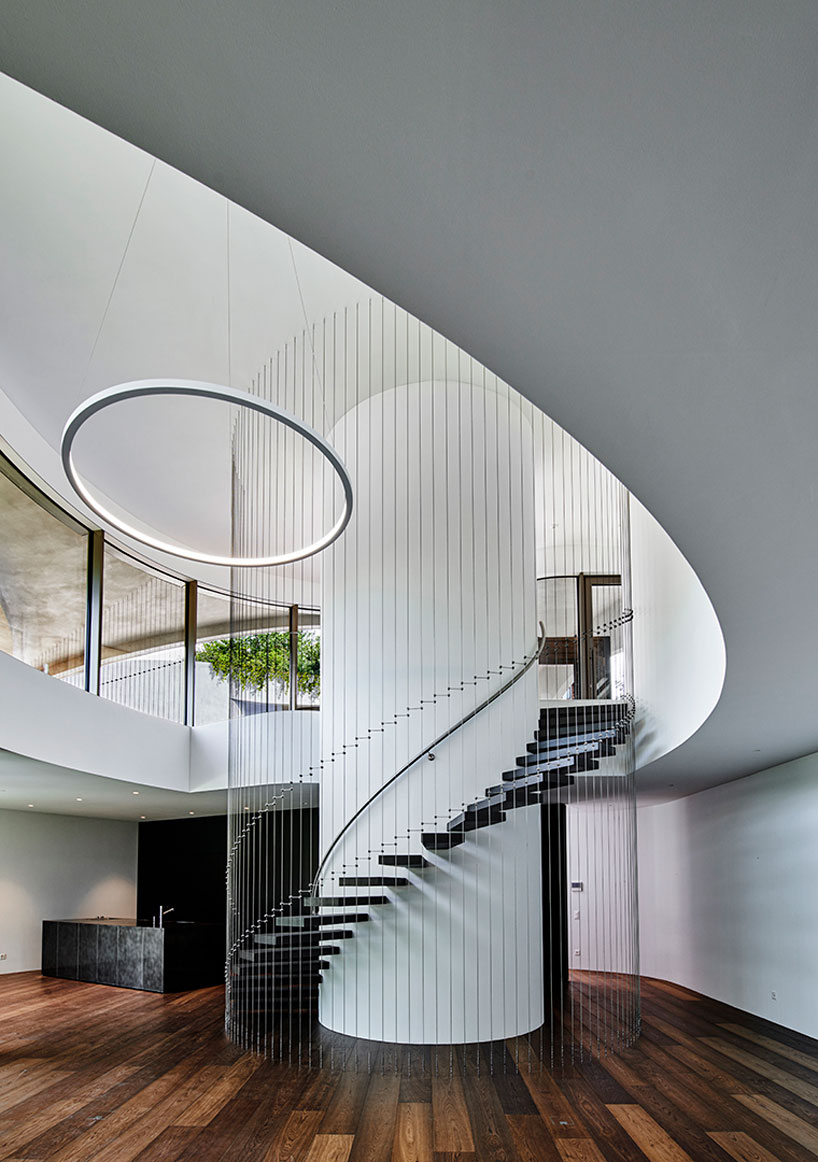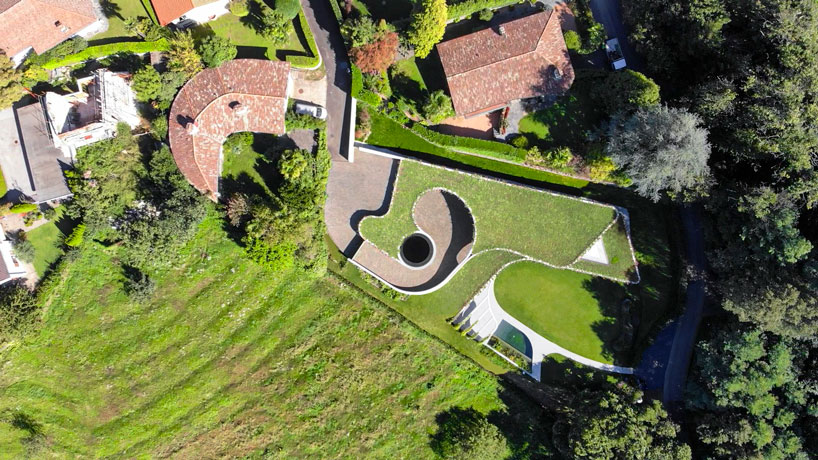 project info:
project name: atelier alice trepp
location: origlio, switzerland
building area: 454 m2
date: 2016 – delivery 2019
design architect: mino caggiula architects
project architect: alberto bernasconi
executive architect: andrea maldarizzi
team: laura martinez, maurizio civelli