MVRDV introduces birch tree forest atop rotterdam's depot boijmans van beuningen
MVRDV has installed the first of 75 trees on the roof garden of its 'depot boijmans van beuningen', the first publicly accessible art depot in the world. the project, which topped out late last year, is located in the dutch city of rotterdam. during the next two weeks, the collection of large birches will be lifted over 100 feet (30 meters) and planted on the roof. the trees will become part of a green forest surrounding a restaurant and framing views across the city. the soft birch selected by the design team grows to a height of about 30 feet (10 meters) and is highly resistant to the region's weather conditions.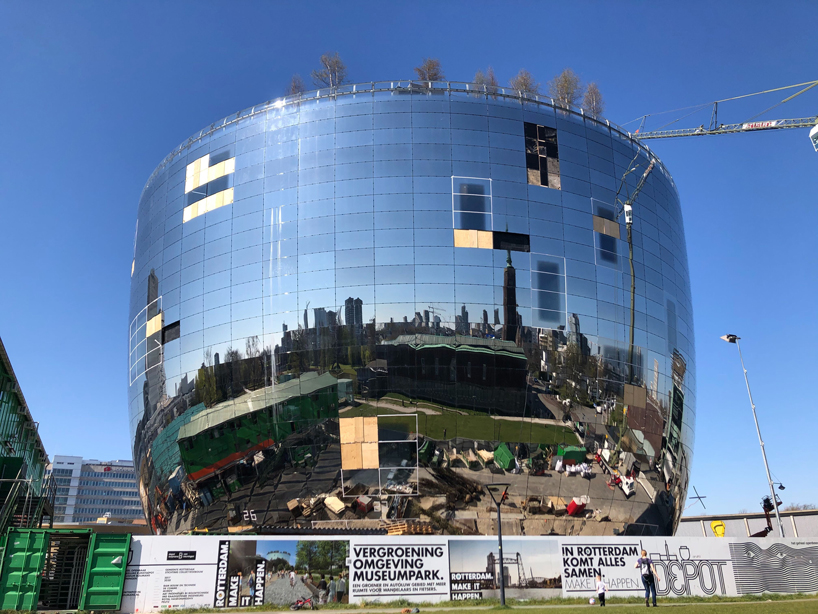 image by arjen ketting
depot boijmans van beuningen's rooftop forest was designed by MVRDV together with MTD landschapsarchitecten. the selected trees are currently between ten and fifteen years old, having spent the past three years being prepared at the ebben tree nursery. a special watering system ensures that the soil in which they are being planted will never dry out. aftercare is provided by a specialized arborist who regularly monitors the trees for vitality, health, and moisture. how long the tree continues to live depends on various factors such as weather influences, but it is expected that the vast majority of these strong pioneer trees — which need little to survive — will remain standing for several decades.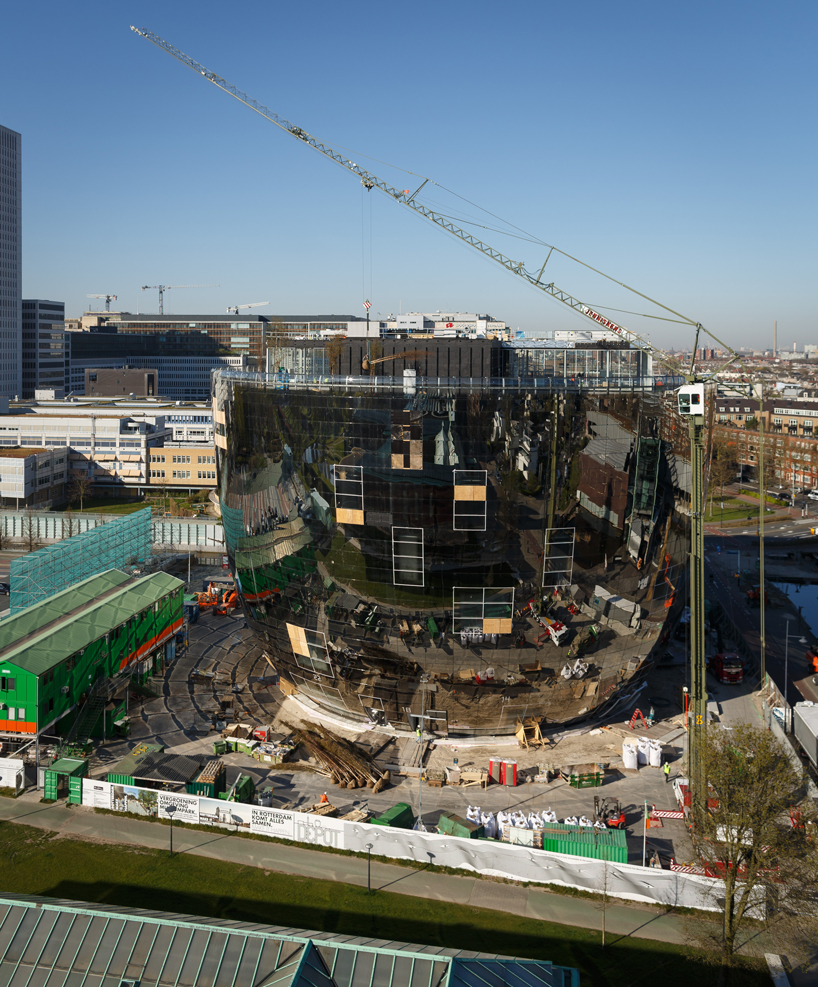 image by fred ernst
winy maas, MVRDV founding partner and principle in charge of depot boijmans van beuningen comments: 'when yves brunier designed the museumpark with OMA, I helped with the selection of the old trees. now that the birches are being placed on the roof of the depot, the circle is complete; we are taking the park we removed to the top of the depot and enlarging it. soon, people will be able to take the express lift up, free of charge, and enjoy a spectacular view of the city at a height of 34 meters.'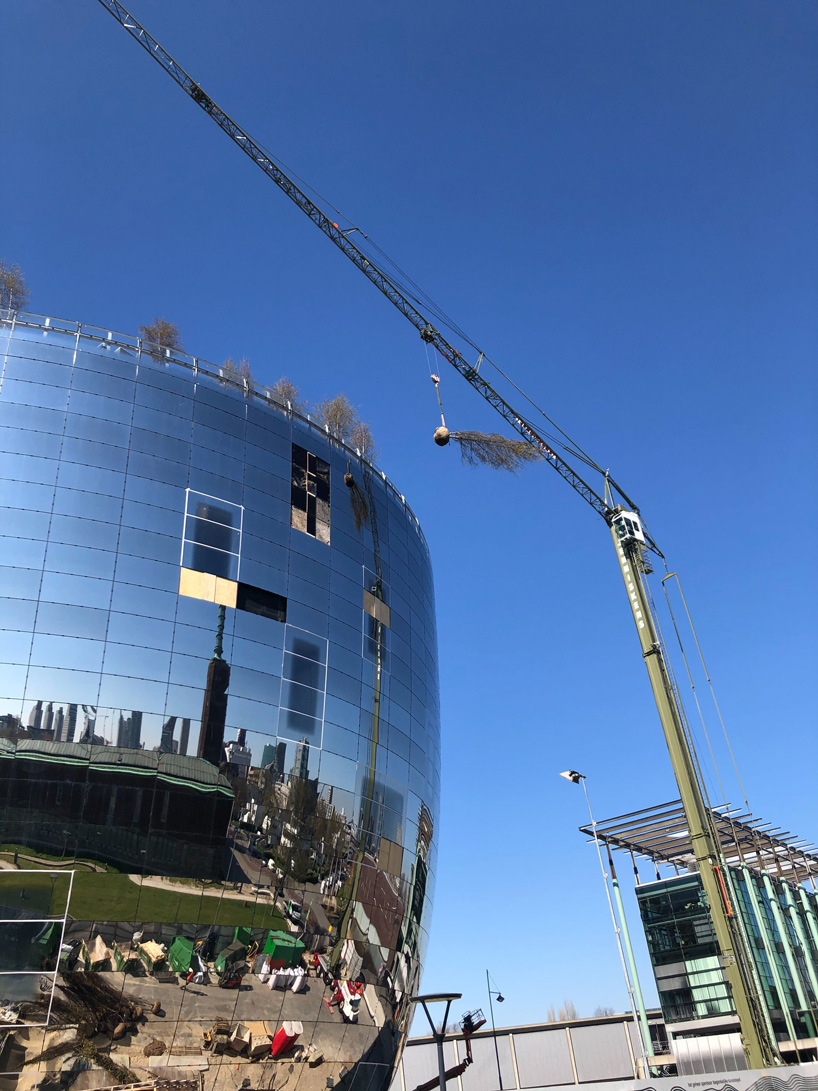 image by arjen ketting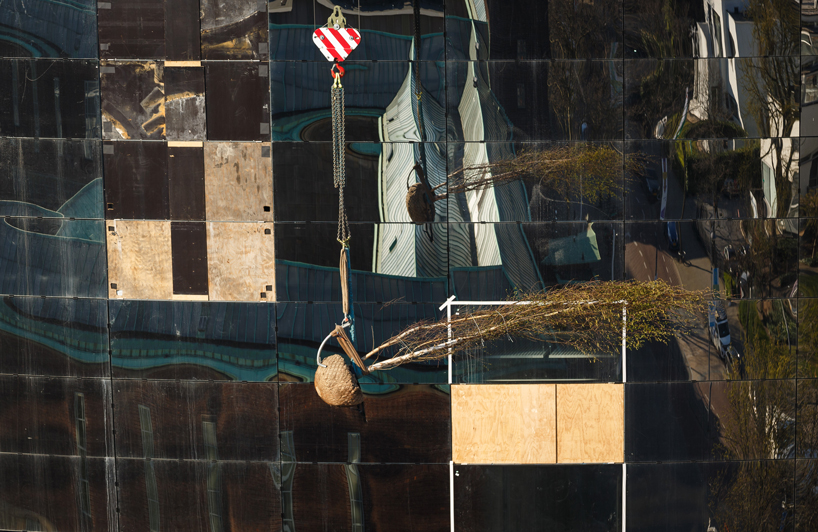 image by fred ernst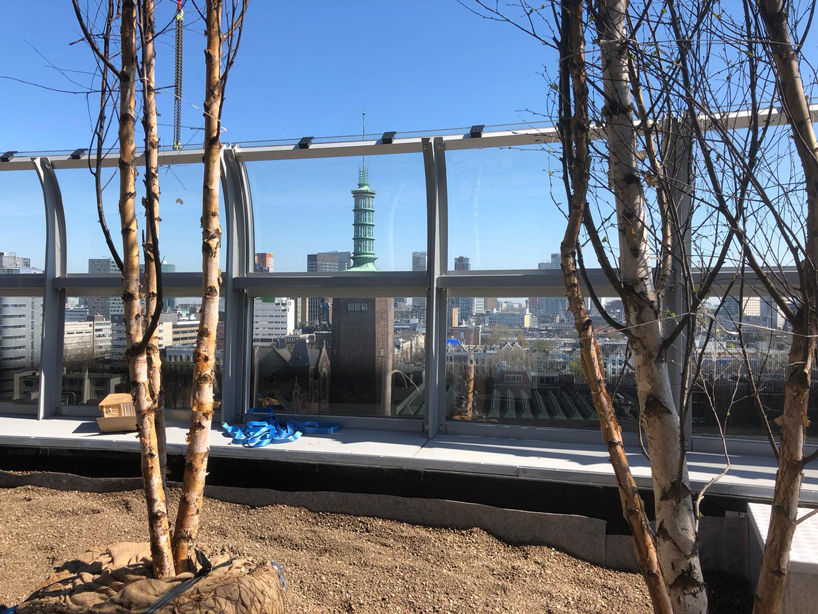 image by winy maas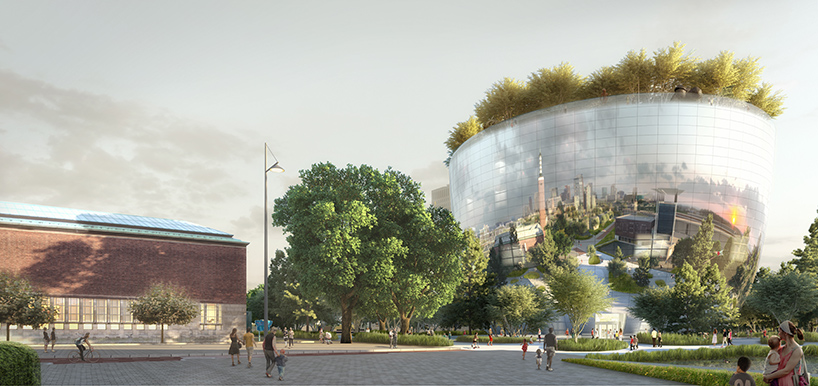 image © MVRDV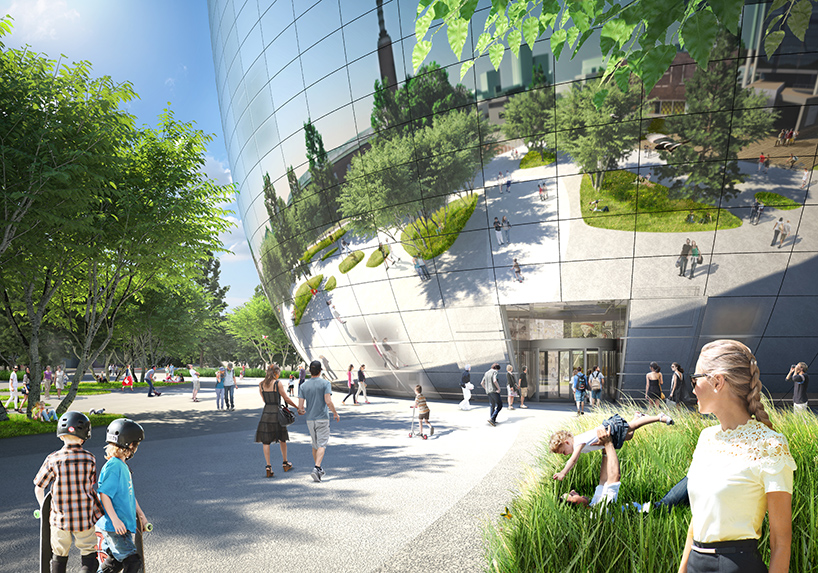 image © MVRDV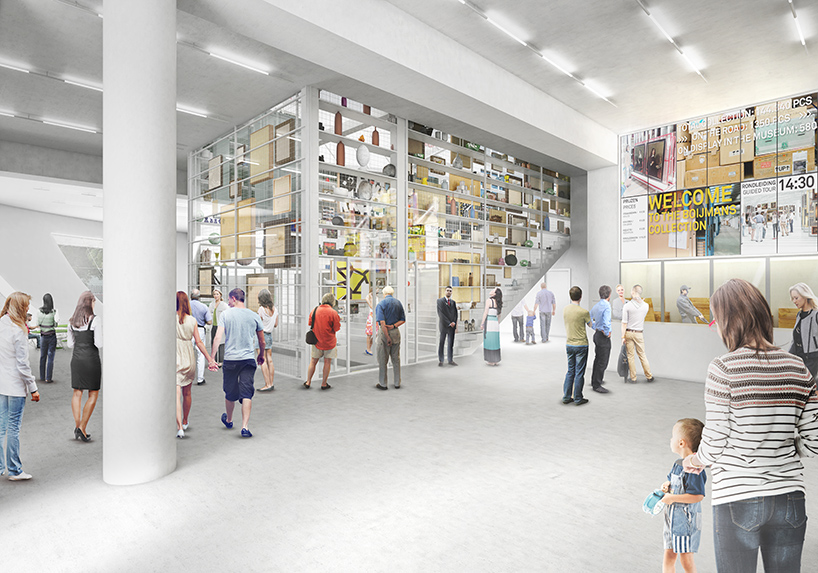 image © MVRDV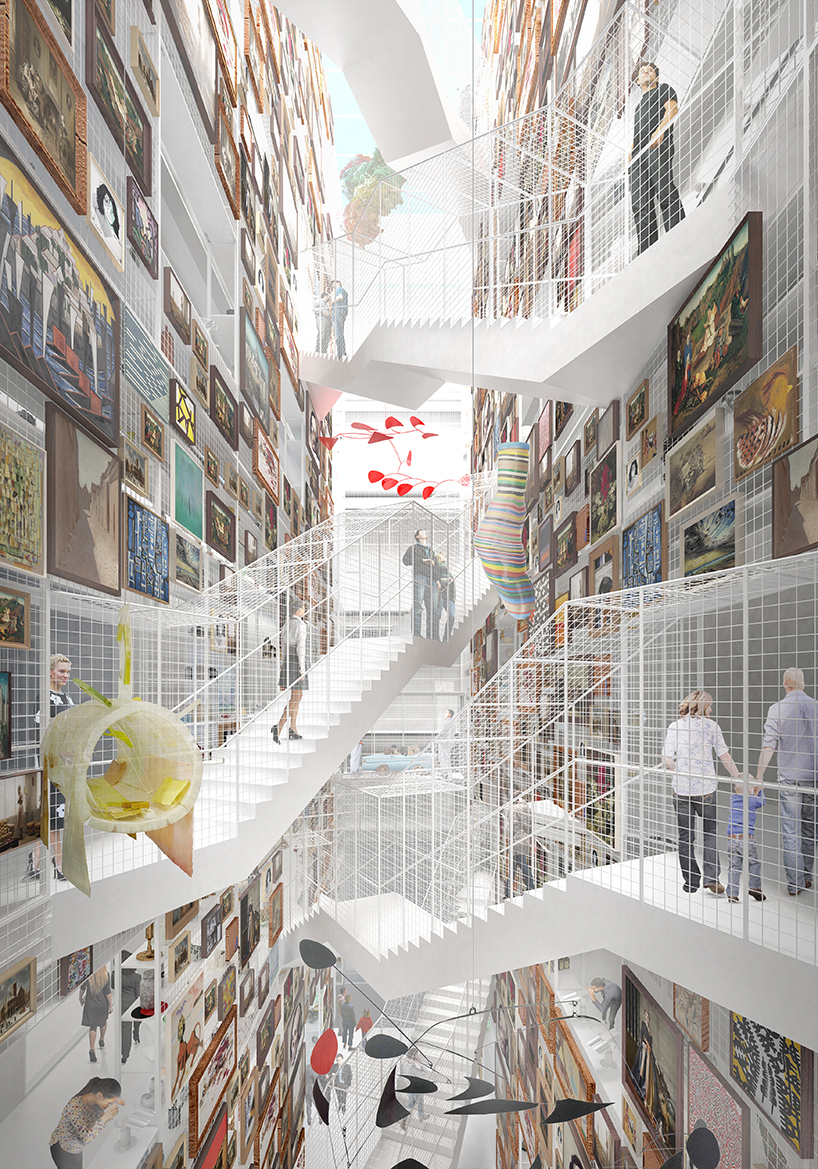 image © MVRDV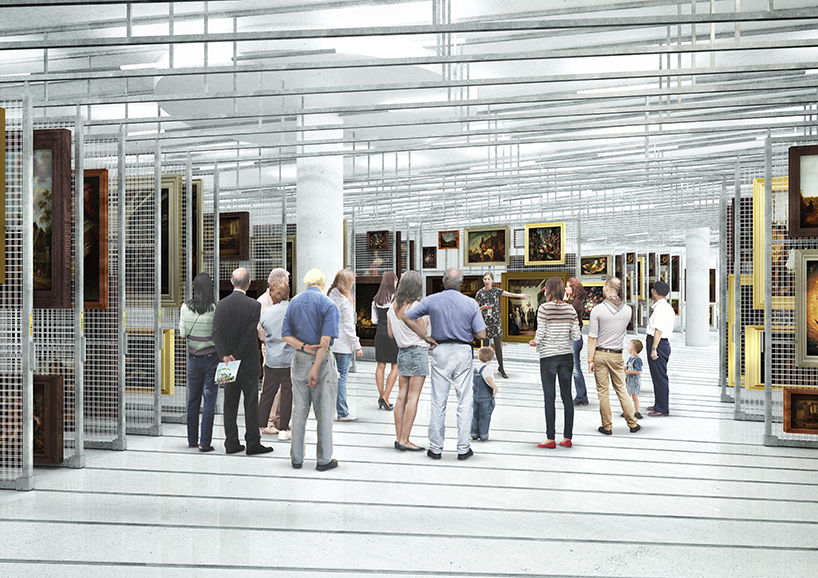 image © MVRDV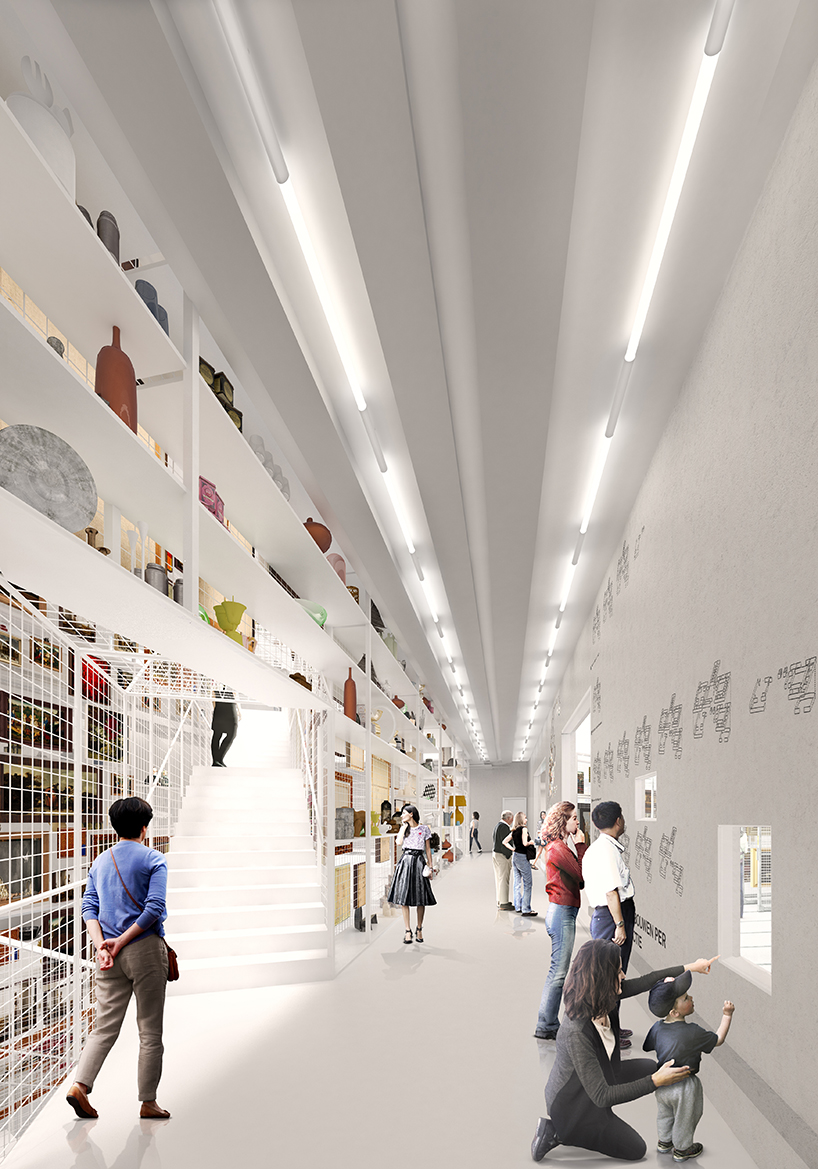 image © MVRDV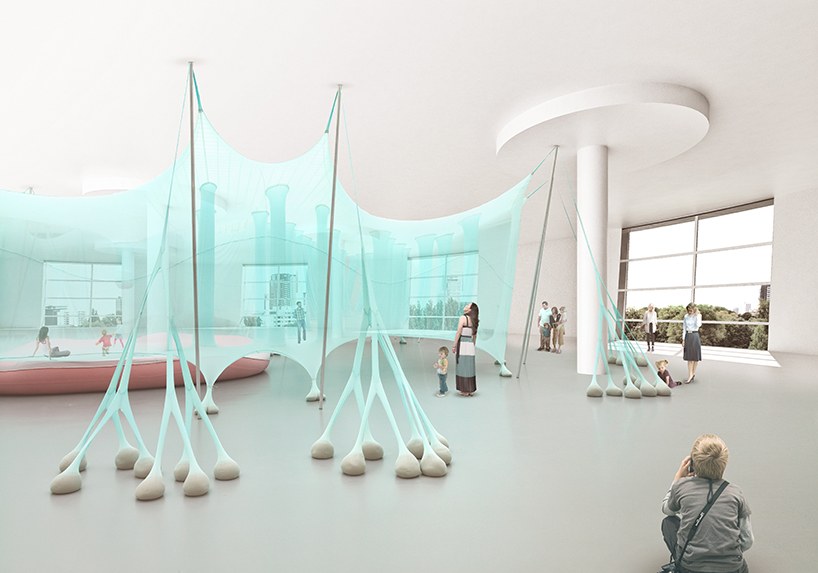 image © MVRDV
project info:
project title: depot boijmans van beuningen 
architecture: MVRDV
landscape: MTD landschapsarchitecten
location: rotterdam, netherlands
principal in charge: winy maas
partner: fokke moerel
project team: sanne van der burg with arjen ketting, gerard heerink, jason slabbynck and jan knikker
competition team: sanne van der burg and marta pozo gil with gerard heerink, elien deceuninck, saimon gomez idiakez, nacho velasco, jason slabbynck, mariya gyaurova and lukasz brzozowski.
visualization: antonio luca coco, matteo artico, and carlo cattó
copyright: MVRDV 2018 (winy maas, jacob van rijs, nathalie de vries)
contractor: BAM
structure: IMd raadgevend ingenieurs
cost engineering: BBN
installations: RHDHV
façade consultants: ABT
building physics: peutz
sustainability: BREEAM excellent (goal)