MX13 adds minimalistic staircase to medieval church tower in the netherlands
MX13 has renovated a church and clock tower, dating back to the 13th century, located in the middle of the small village of garmerwolde, near the city of groningen, the netherlands. the project includes the redesign of the reception building, the new entrance to the church and the tower. the whole operation was carried out along with an educational program initiated by museum catharijneconvent entitled 'religious feast! know what you are celebrating'. in collaboration with its local partners, catharijneconvent aims to introduce young dutch people to expositions and exhibitions that showcase various religious traditions.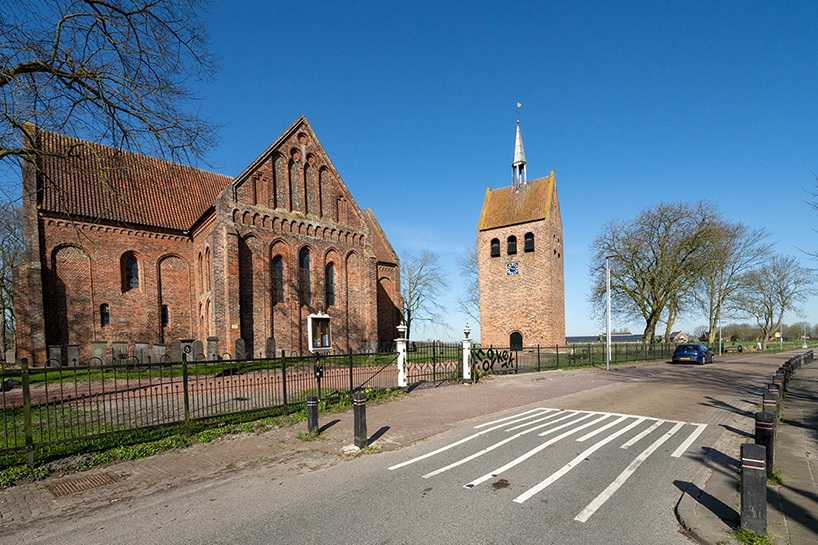 visitors are welcomed in a reception building, also designed by MX13, after which they can enter the church tower. upon entering the old tower, one can observe two new white spiral staircases, a minimalistic statement in a space that is completely surrounded by 'kloostermoppen' medieval bricks. the way up and the way down are formed by separate stairs, circling around each other and passing the church clock halfway. the underside of the staircases is stepped, which creates an interesting spatial effect, as in an escher print. looking down over the railing before descending, one is confronted with a kaleidoscopic mix of old and new, like a mixture of the 21st century and the middle ages.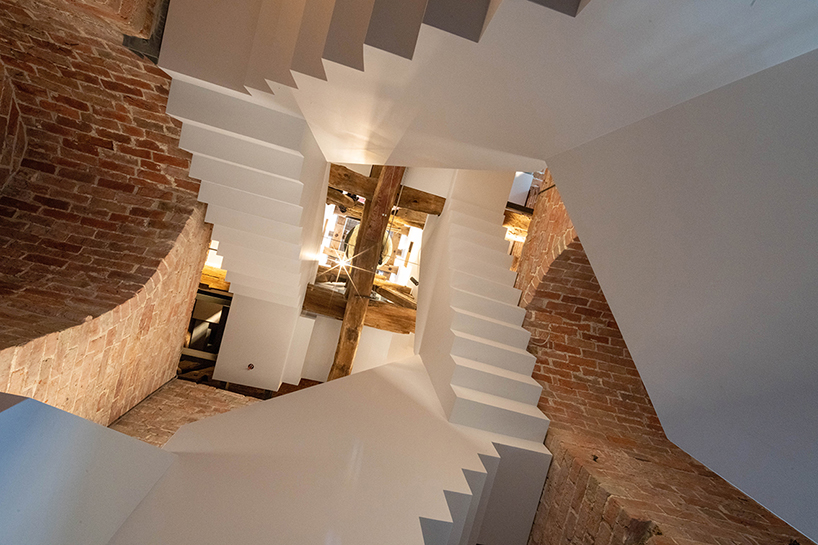 the climbing and descending of the separate stairs, is a kind of journey of discovery along the 8 religious feasts. when climbing the first staircase visitors pass representations of christmas, easter, laylat al-qadre (night of the decision) and the ascension of christ. descending the second staircase they can observe visualizations of ramadan, eid al-fitr (the festival of breaking the fast), eid al-adha (feast of the sacrifice) and whitsun. studio 212 fahrenheit has portrayed these religious feasts through the use of new symbols, rather than the use of descriptions or existing pictures. this modern imagery is not only very instructive, but also refreshing and interesting.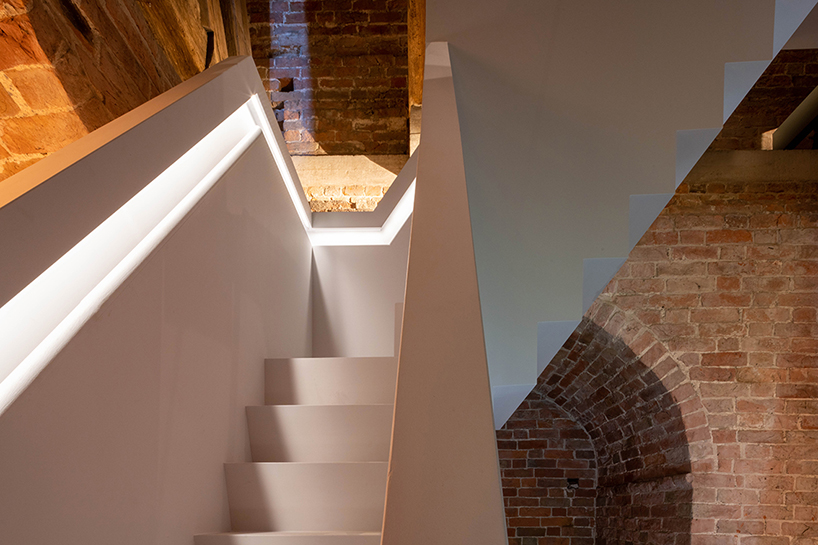 the tower challenges visitors to reach the top and exlore the whole exhibition, that presents the religious feasts in a calendar order, matching the cyclic character of the staircase structure. the ticking of the clock is clearly audible to those taking the time to stop on their way up or down. in spite of the modern design and the contemporary effect of the installations, the past can still be felt, heard and seen. the modern design never affects the monumental value of the medieval tower, since the staircases and all other facilities of the exposition stand autonomously in the space of the tower. they can be removed without leaving a trace. the whole renovation has been realised in steel and timber frame and covered with waterproof sheets that cover all necessary technical equipment.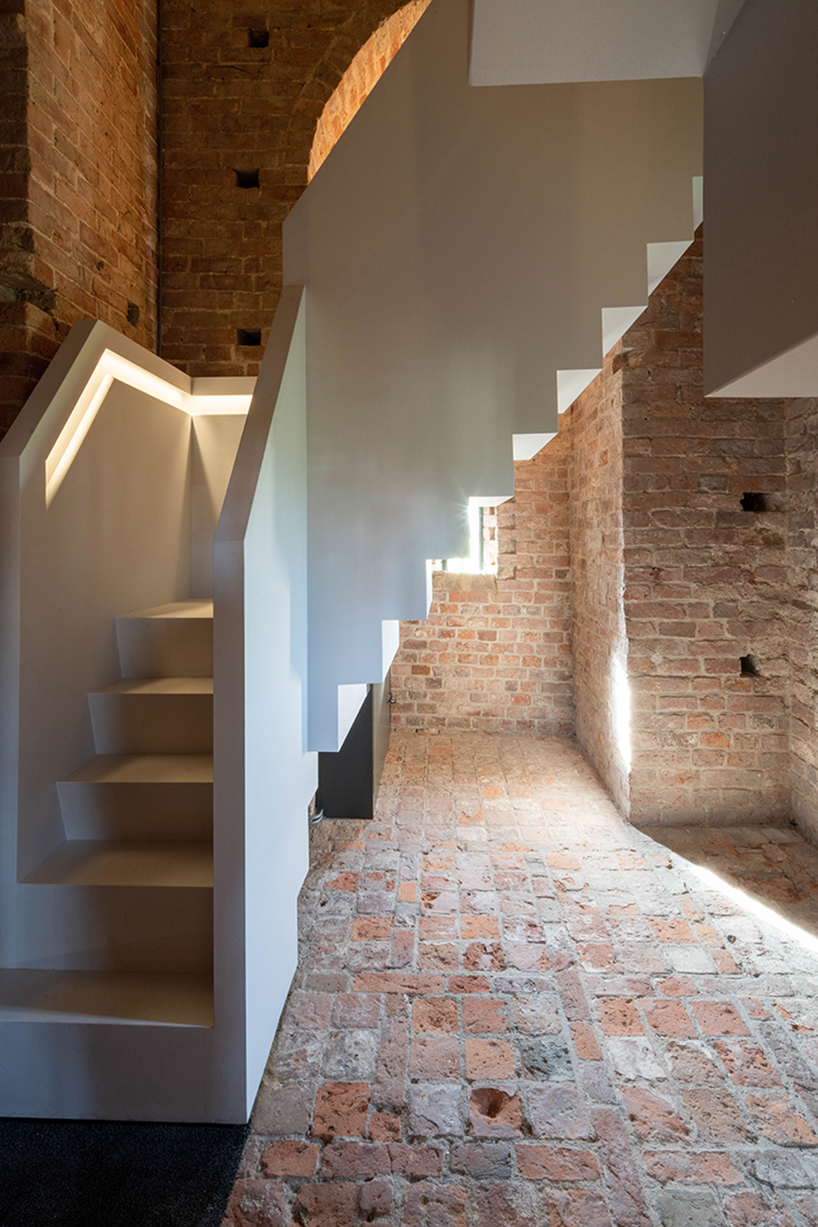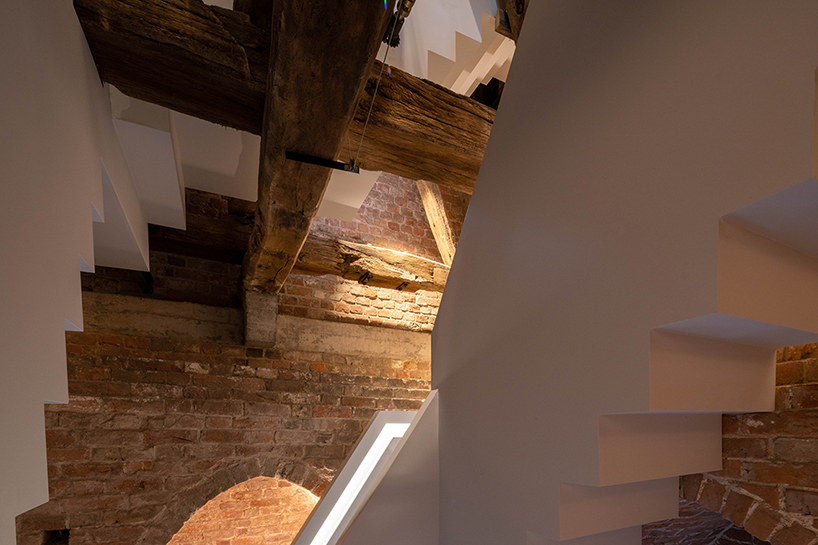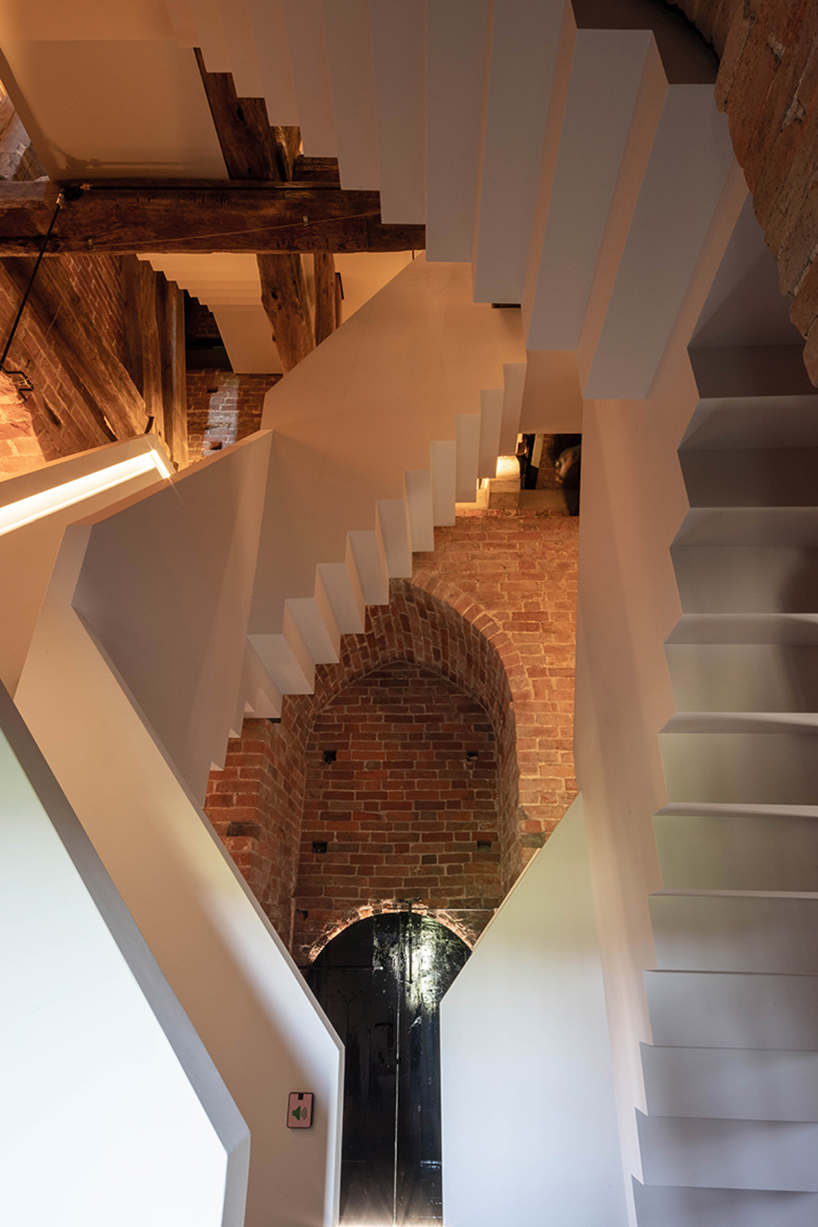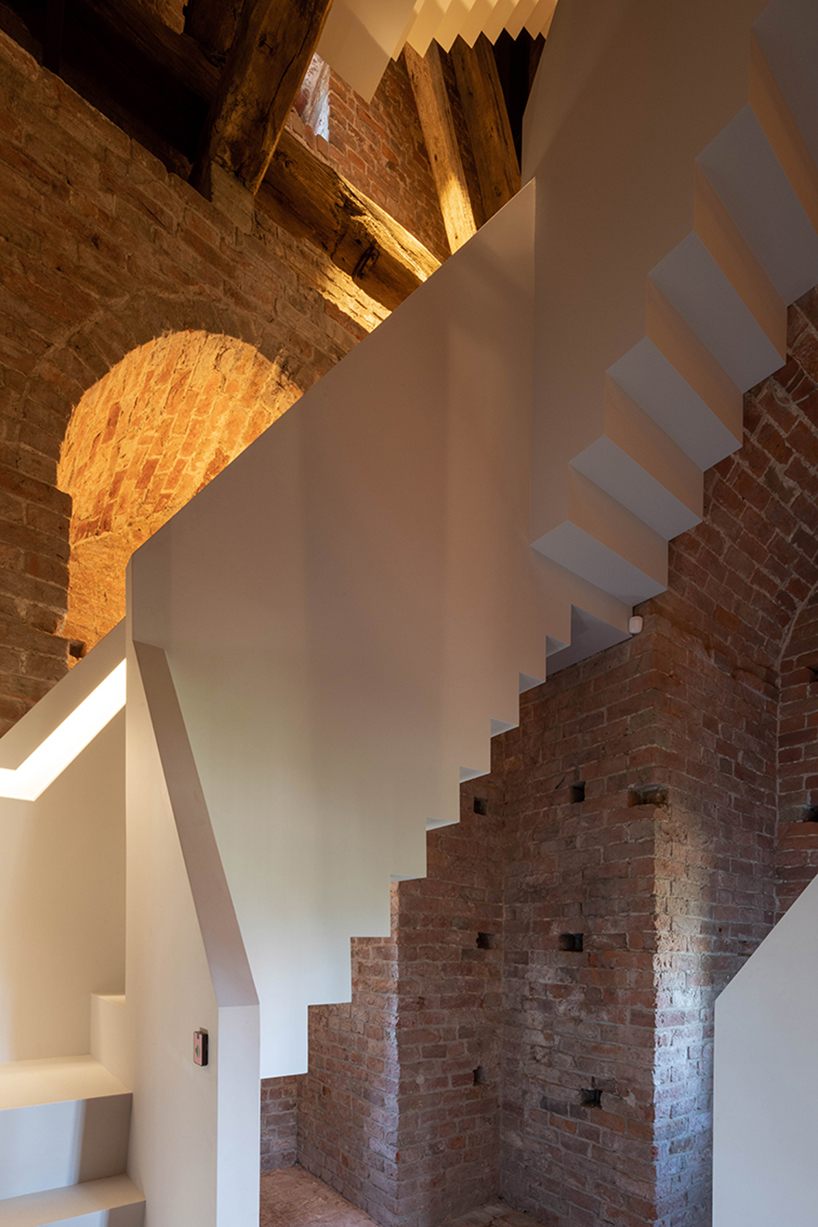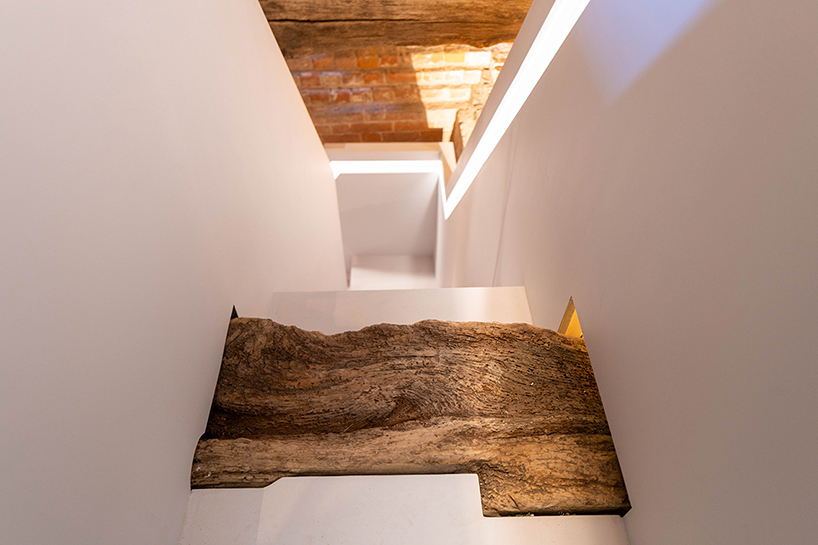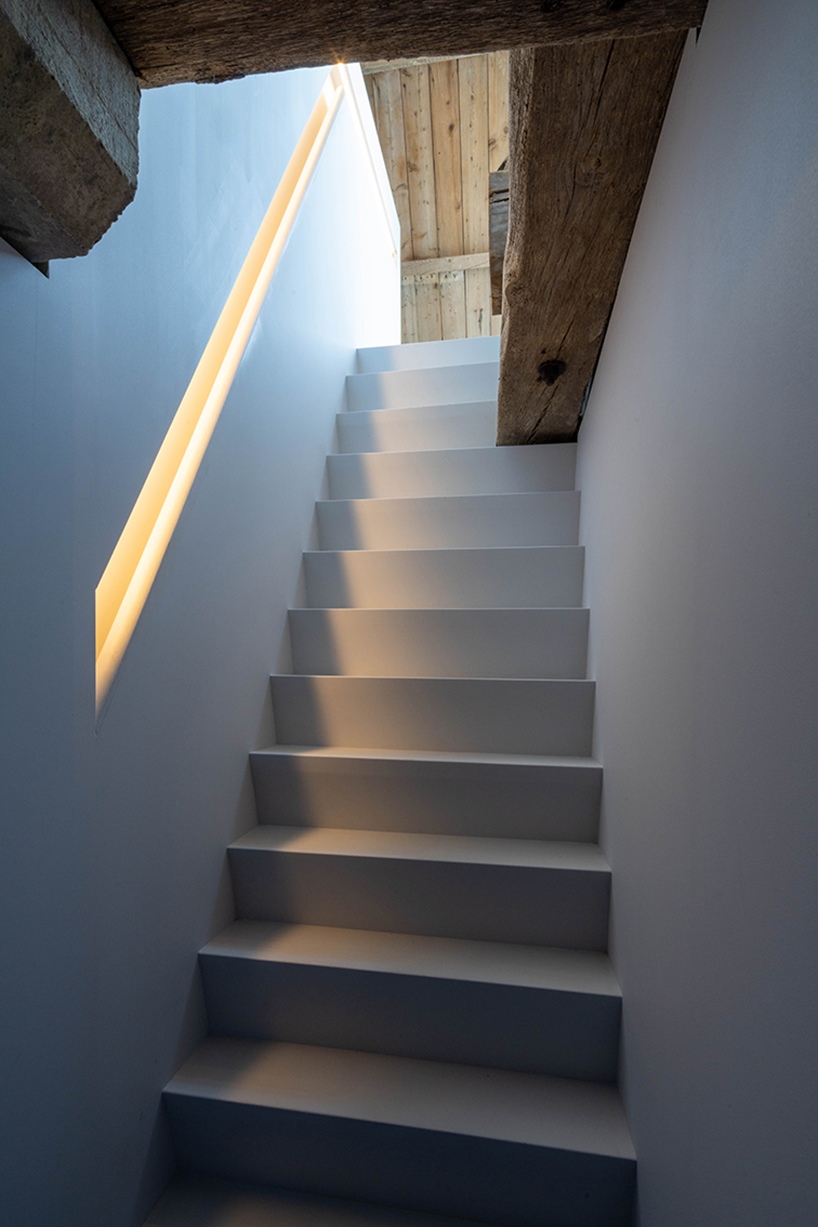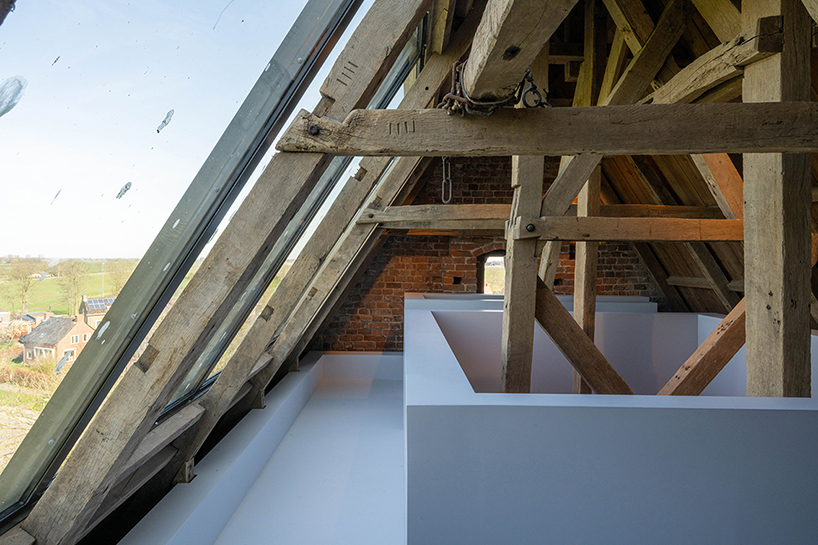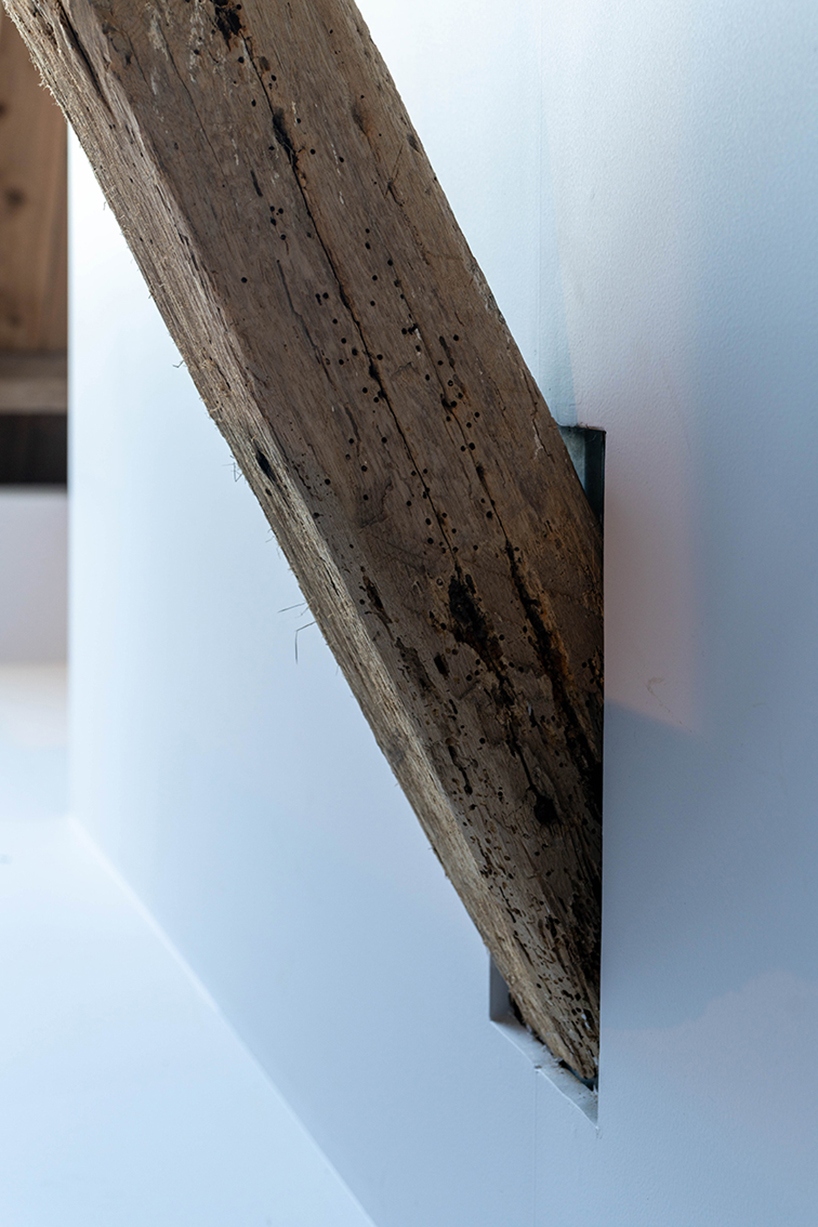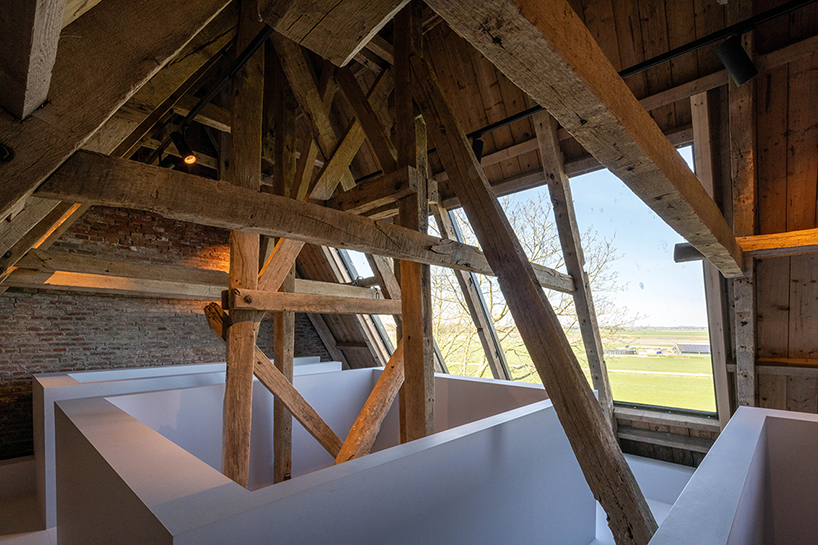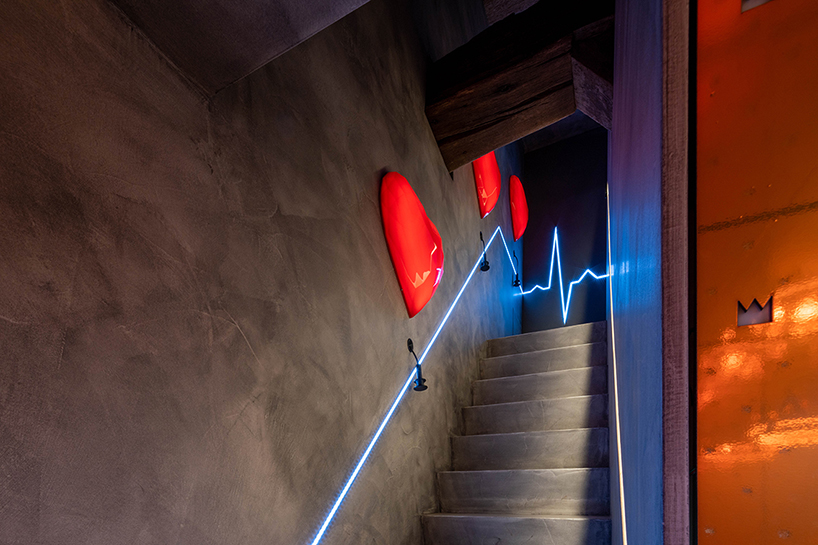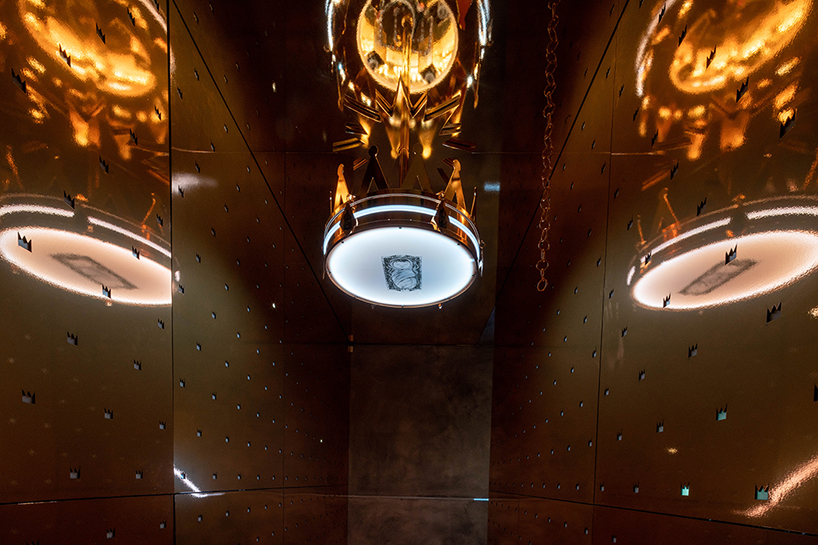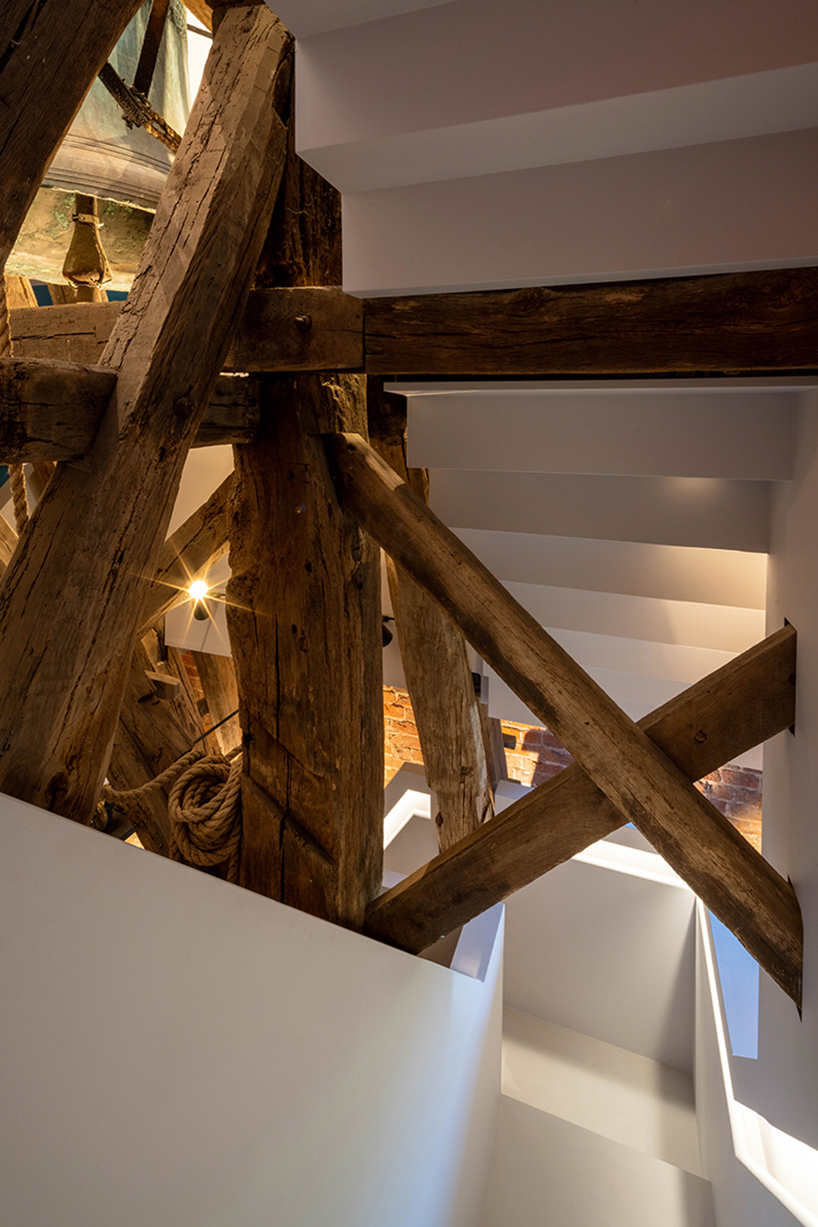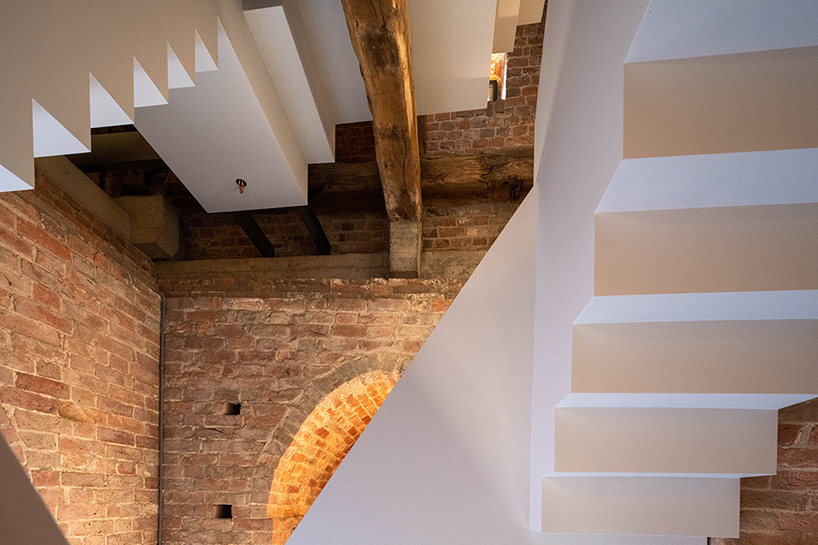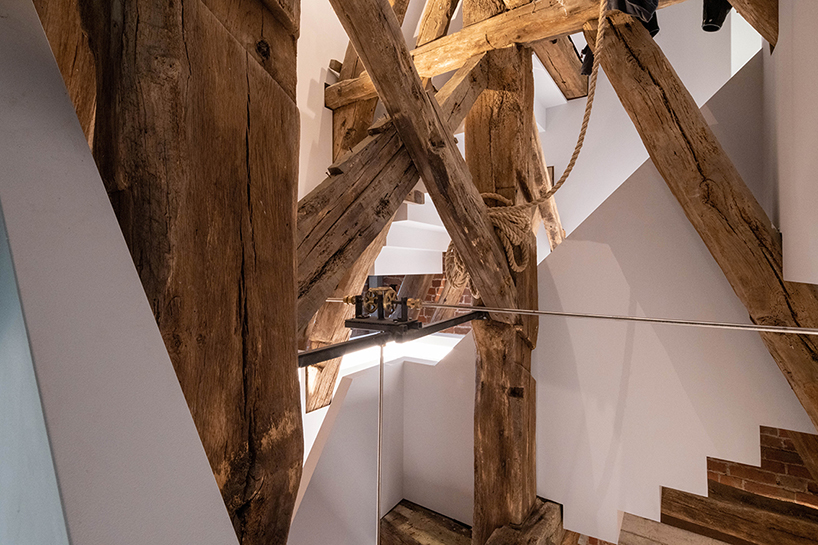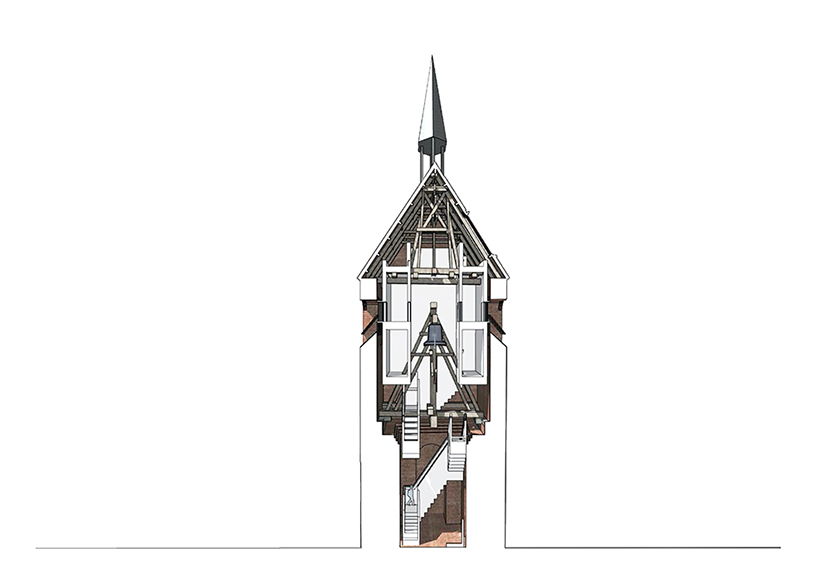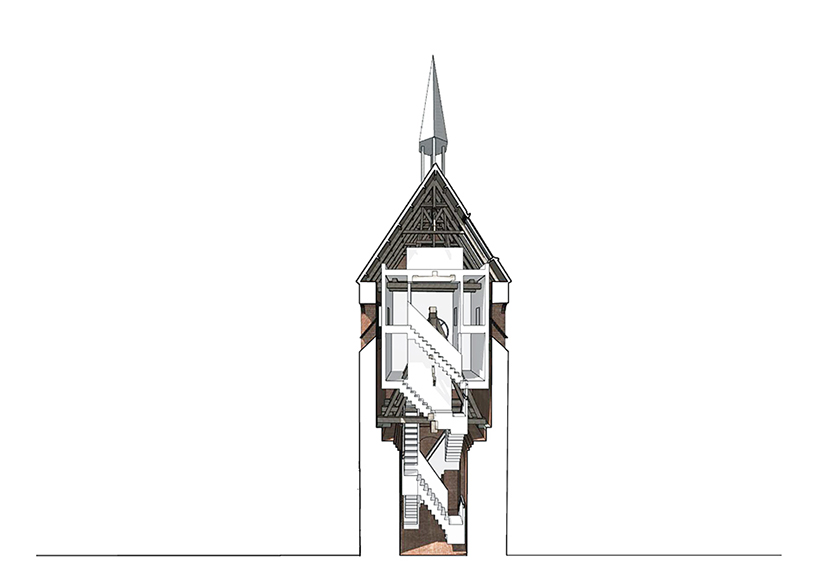 project info: 
designers: MX13
exhibition art: studio 212 fahrenheit
location: garmerwolde, the netherlands
interior realization: de groot interieur
construction: dijkhuis ingenieurs