olafur eliasson + acute art release 'wunderkammer' collection of augmented reality artworks
olafur eliasson has worked together with VR & AR art production platform, acute art, to produce wunderkammer, an augmented reality collection of natural elements, small artworks and experiments from the artist's studio. following the collaboration with KAWS earlier this year (see coverage here), and the launch of its app, acute art has now released a second series of artworks, this time with eliasson, opening up a world of new possibilities. these works are available to download for free through the app, allowing audiences from all over the world to to collect digitally and enjoy them from the comfort of their own homes.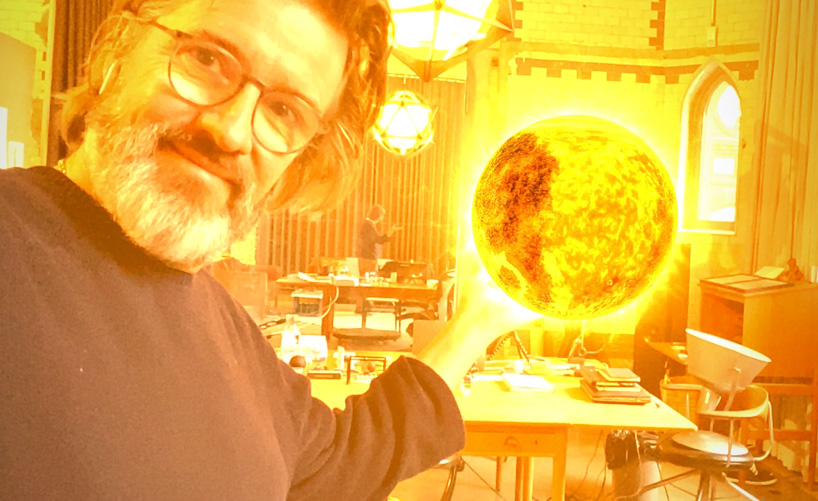 all images: olafur eliasson, wunderkammer, 2020 (detail), courtesy of acute art and the artist
at a time when physical movement and togetherness are restricted, acute art and olafur eliasson have collaborated on an augmented reality project that introduces a new way of experiencing and collecting art from the comfort of one's home. titled wunderkammer, this body of work is a collection of AR artworks depicting natural elements that we often take for granted, such as a glowing sun, a shimmering rainbow, and a cloud that emits rain. you will additionally find a friendly-looking puffin; a floating compass that always returns to true north; a flying insect; a lucky stone; the northern lights; flowers and a little sun, eliasson's solar-powered lantern, that can be charged by the AR sun. as the project evolves, eliasson will add more ephemeral phenomena and artistic experiments to the collection. the works are available to download for free through the acute art app, while a further collector edition will be released at a later date.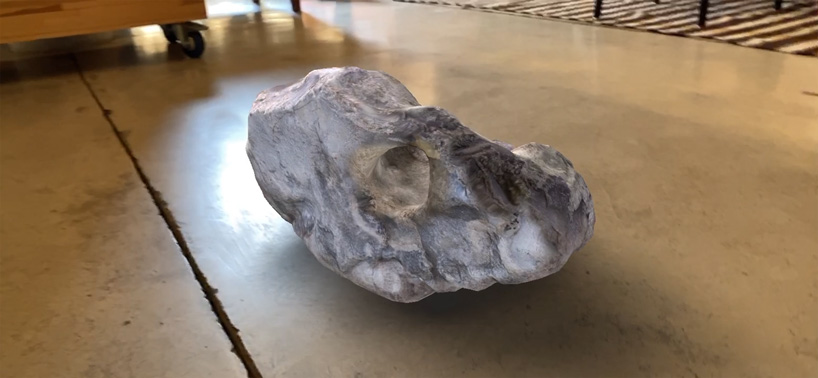 'today, where physical distancing guides our lives, it's as crucial as ever that we surround ourselves with things and atmospheres that really matter to us,' says olafur eliasson, an artist who has always encouraged viewers to engage with climate change and the environment.'all elements of the wunderkammer play a role in my life. some are objects that we normally take for granted – and I feel they should be celebrated like the wonders they, in fact, are. other elements in the collection will be more experimental, such as light sculptures and objects that are invisible to the eye until you "catch" them with your hand. the artwork is about challenging our perception of the everyday and actively welcoming that which lies on the boundary between the known and the unknown. it is about creating spaces that meld the everyday and the extraordinary – spaces that evoke vivid perceptions and embodied engagement.'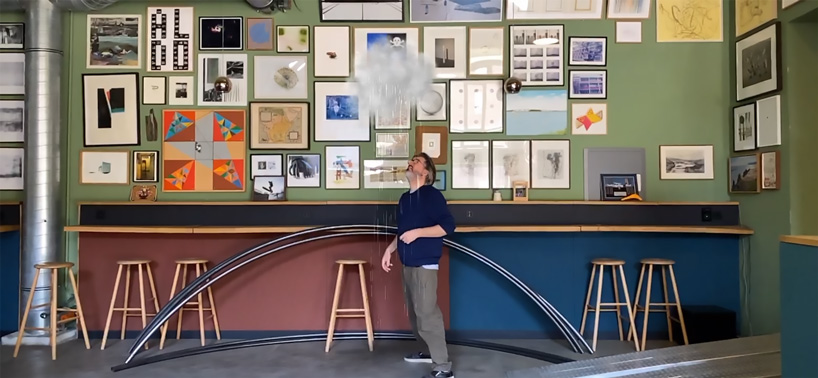 project info:
name: wunderkammer
artist: olafur eliasson
collaborator: acute art
available through: acute art app