ora ito designs 'futuristic and friendly' metro in marseille
paris-based designer ora ito is working with french rail transport company alstom to create the upcoming marseille metro. carriages feature a minimal white body with blue accents, designed to represent a push towards non-motorized transport.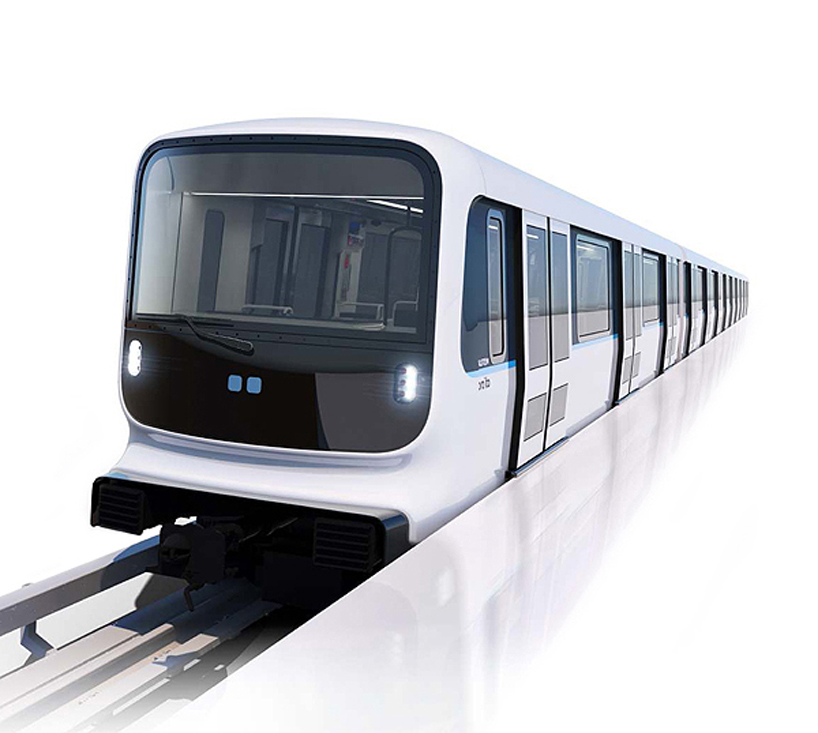 'the challenge is not speed, but peaceful movement, safety and energy saving,' says ora ito.
the new trains will consume 25% less thanks to electric braking, led lighting and other optimizations. the installation of the metro is scheduled for 2024. a 'friendly and futuristic design' features large windows, an efficient air conditioning system and passenger information systems for which french sound designer fabien bourdier has imagined the sound.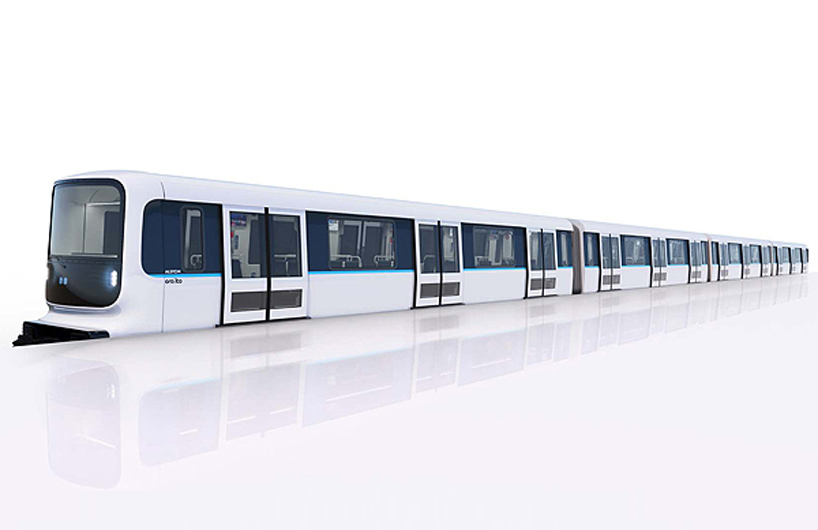 the metro will benefit from the latest technological developments in order to increase comfort, availability, accessibility and passenger information. each train will be made up of four cars and span a length of 65 meters, following a 'boa' configuration with open interior gangways that can accommodate up to 500 passengers.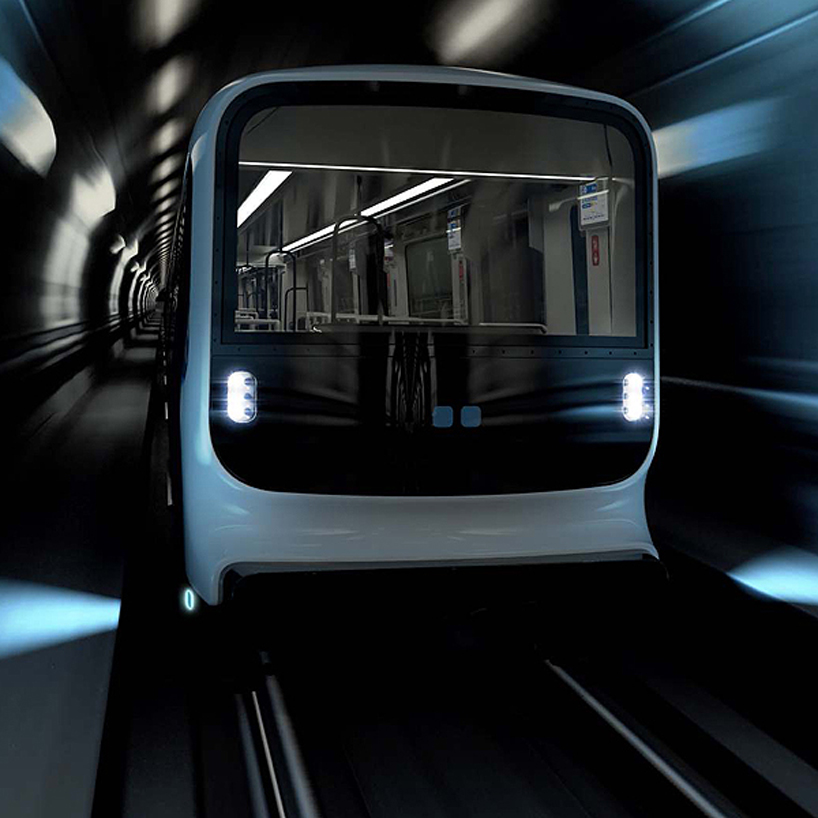 ora ito
in 1997, ora ïto hijacked the vuitton and apple brands by creating virtual products. garnering attention, these immediately became icons of the digital revolution. as a design phenomenon incorporated into pop culture, the multi-acclaimed success of his aluminium heineken bottle sparked his future collaborations with other partners at the height of luxury goods and industry. firms such as cassina, bouygues, cappellini, alstom, laguiole, citroën, zanotta and accor all seek his mark for their brand, a recognisable label of modernity.
the multidisciplinary ora ïto studio decodes the dna of our times, imagining changes to come, revisiting mobility, objects, hotels, furniture and restaurants with a relentless methodology for which he invents a neologism: simplexity; the fluid vocabulary of the digital age. in 2013, he created and opened mamo, an art centre on the roof terrace of le corbusier's cité radieuse in marseille, where renowned contemporary artists ranging from xavier veilhan to dan graham are exhibited. in 2017, he began a series of collaborations with daniel buren with whom he has conceived hotels, cinemas and public art projects. most recently, ora ïto has signed a tram way in nice and the new marseilles metro for alstom, a sailing yacht with perini navi, a nomad and ephemeral accorhotel as well a high-end electric bicycle named angell.
project info
designer: ora ito
company: alstom