penda china designs self-contained life island residence in shenzhen
spurring new ideas about our future home, penda china proposes life island as a dream-like mansion between mountain and sea. the 250m-tall high-rise, located in shenzhen, china, offers views stretching across the water to neighboring hong kong. it imagines an almost self-contained environment for its residents with leisure facilities, culture and even indoor gardens.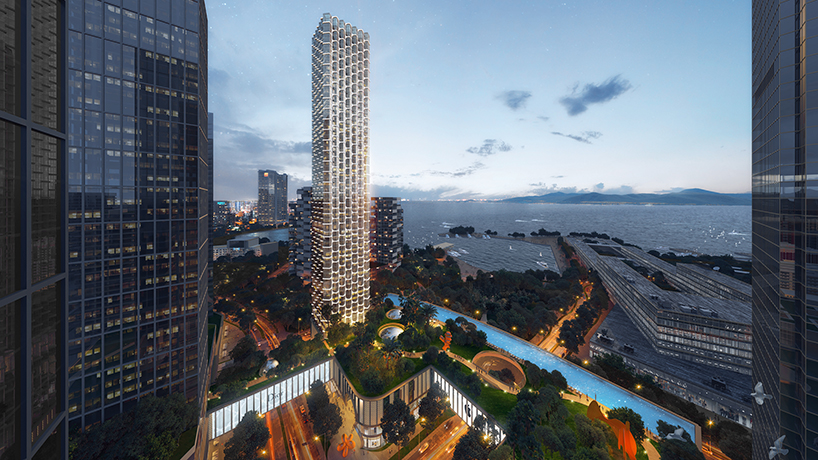 the tower's design is inspired by the palm tree
as part of penda china's life island, the residence aims to create a healthy living space for all its guests. a roof garden is designed to allow people to exercise, walk and relax whilst enjoying its spectacular sea and mountain views. there is a 200m-long super infinity swimming pool, which visual connects to the water it overlooks.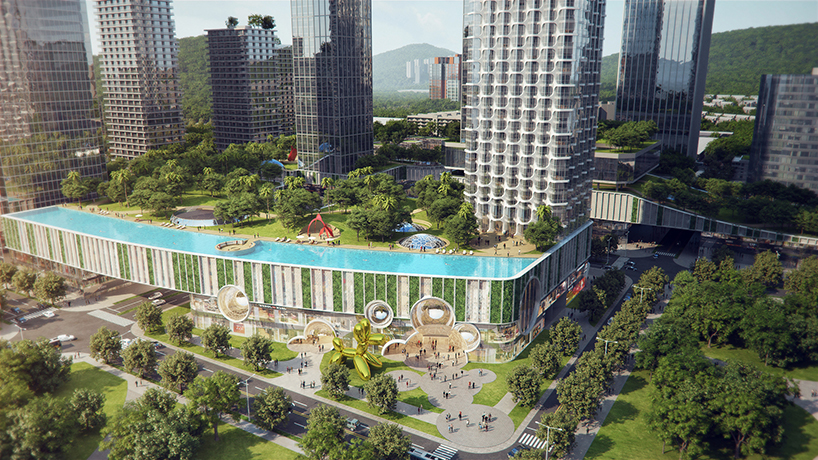 the 200m infinity pool visusally connects with sea that stretches across to hong kong
inside, life island welcomes guests and residents to three lobbies: one in the basement, another on the first floor, and then a three-floor sky lounge at the top.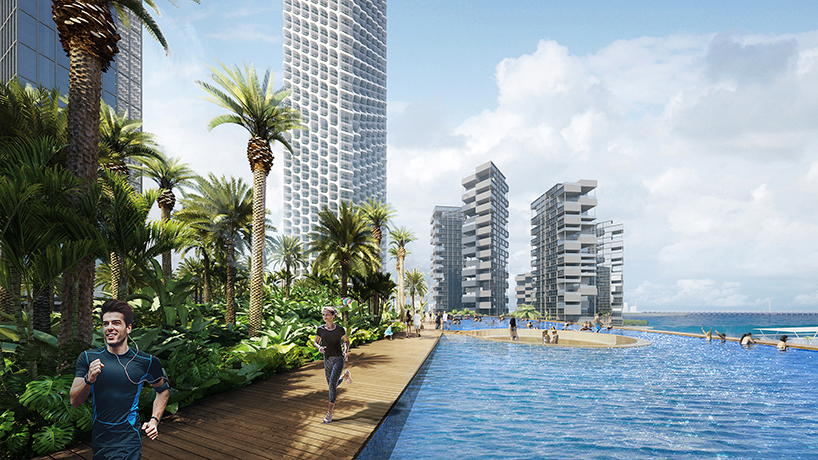 the roof garden offers a space for outdoor exercise like running and swimming
the ground floor is dedicated to commerce as well as culture. an art museum, together with diverse public installations, create an inspiring, educational atmosphere for owners, their children and visitors. there will also be a healthy, green-inspired shopping center that offers commercial and art 'cell' spaces.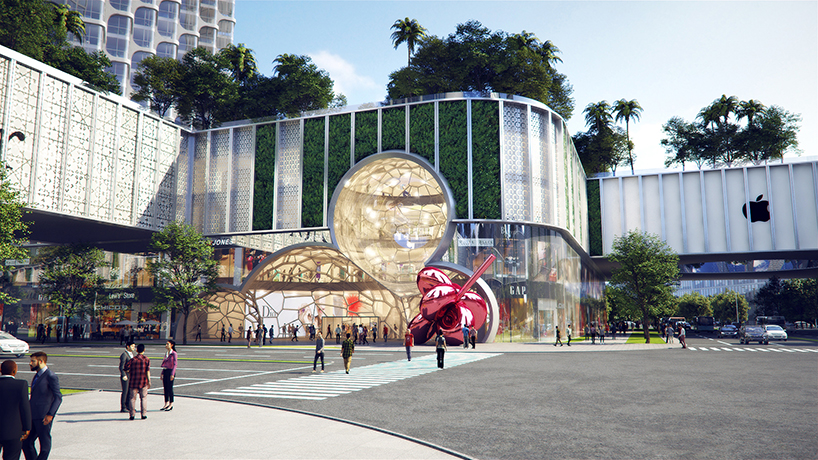 its art facilities connects the residence to the community
the design of the rising residential block was influenced by the organically-shaped but mathematical logic of the palm tree, a local tropical plant to the region. this ensures every residence is offered 270º bay window views from their bedroom, no matter whether in a small or medium sized apartment on the lower floors or a duplex or penthouse nearer the top. the inhabitants are brought closer to nature through its light-filled interiors and visualizes a green urban sanctuary for them. a 'sunlight' room offers a space to bathe, which could also double as an indoor garden thanks to its air-purifying microclimate.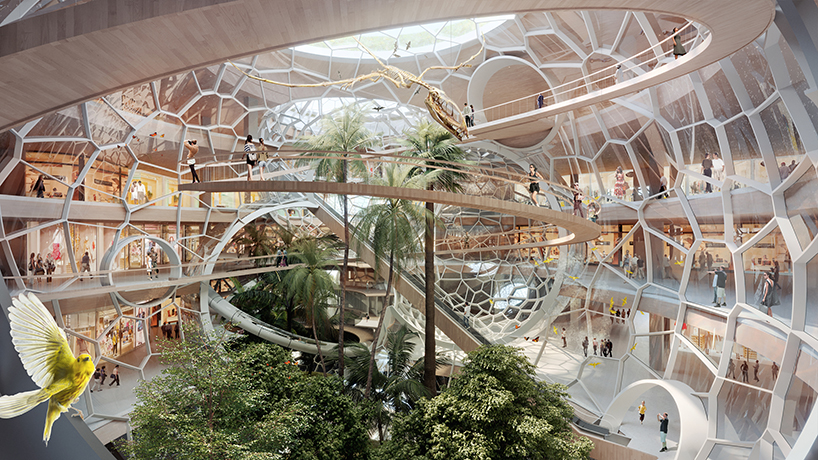 the heart of the ground floor features a healthy shopping center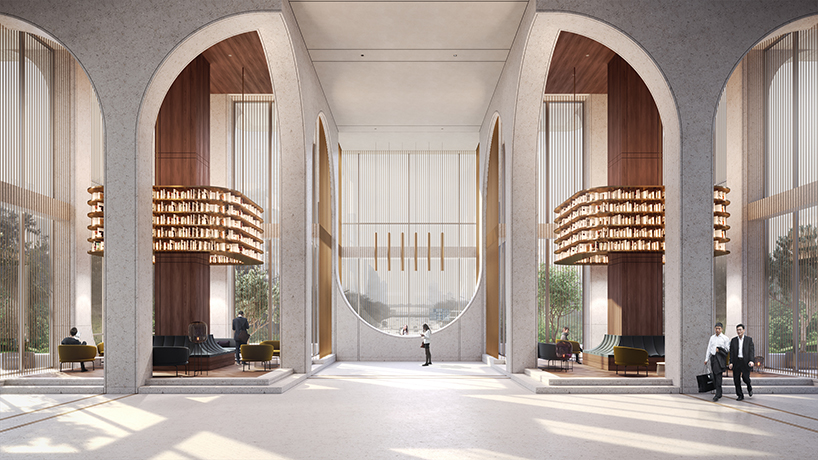 the tower includes three lobbies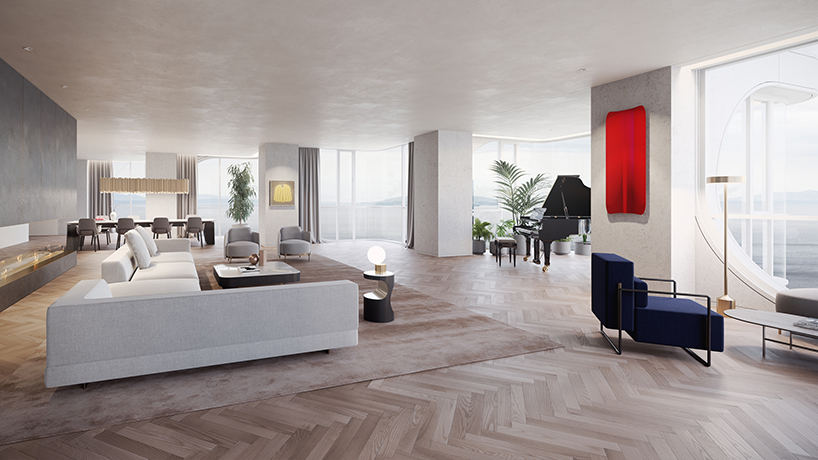 the apartments range in size from small and medium flats to duplexes and penthouses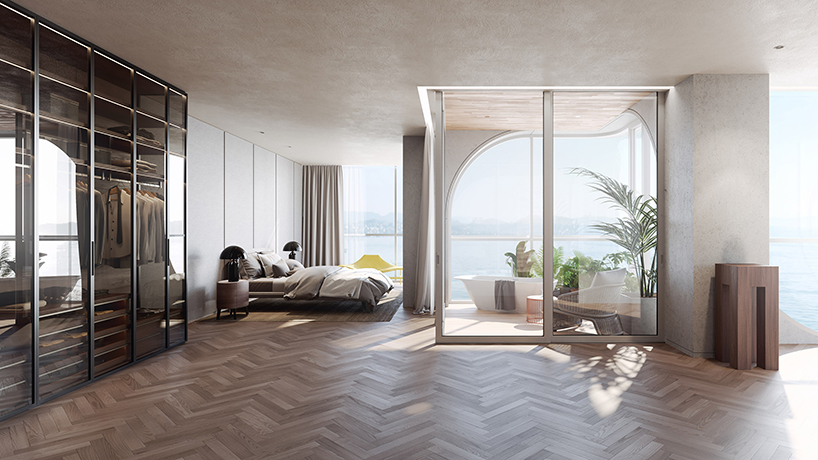 each bedroom offers 270° views of the mountains and sea in shenzhen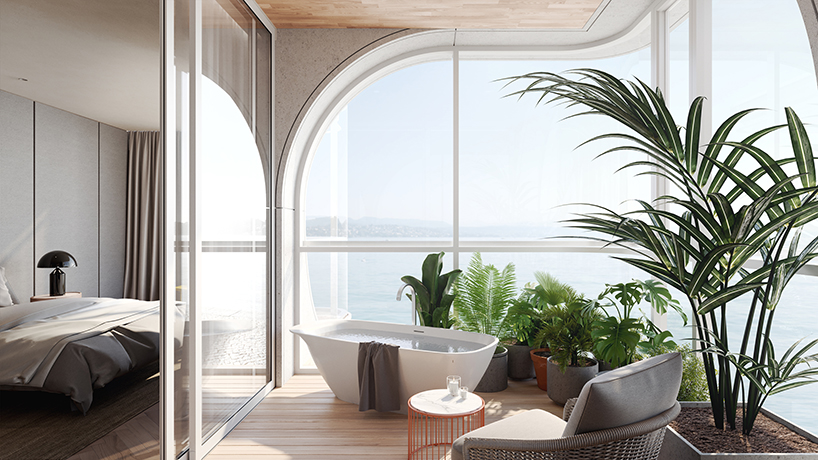 the 'sunlight' room purifies air to create a internal microclimate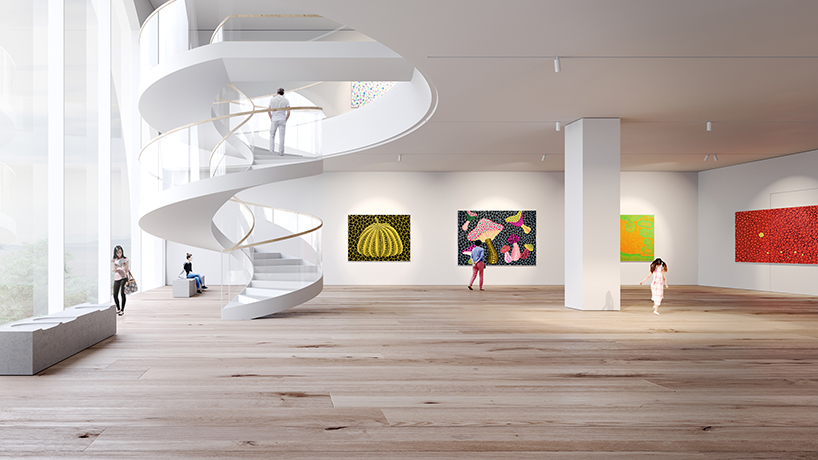 as well as public installations, the life island also includes an art museum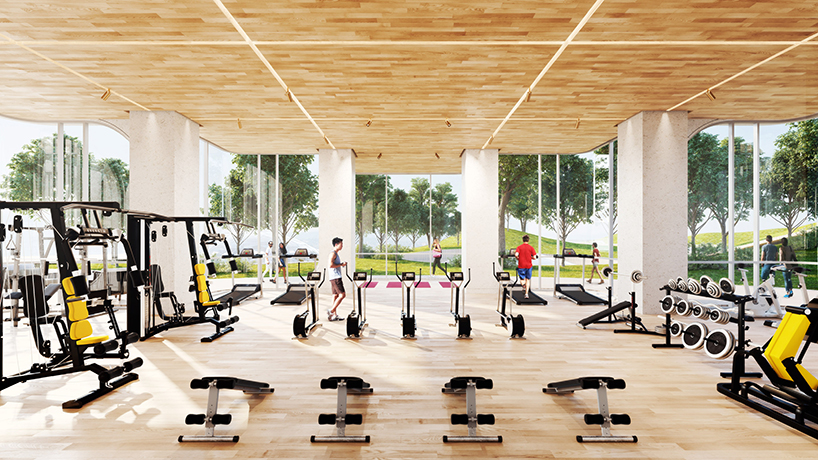 the residents' gym facilities
project info:
project name: life island
design team: penda china
chief architects: sun dayong, wan shuyan
design date: 2018
gross floor area: 100,000m2
co-designer: CCDI
structural consultant: ARUP