rammed earth bayalpata hospital opens in nepal, by sharon davis design
new york city-based studio sharon davis design presents its newly completed bayalpata hospital in achham, one of nepal's poorest and most remote regions. the project brings healthcare to the most remote area of nepal, where the doctor-patient ratio is, on average, 150 times more extreme than recommended by the world health organization. the design team revitalizes a derelict and overrun clinic into a model of sustainable rural health. now open, construction of the hospital began in late 2014 and proceeded in phases. the team makes use of rammed earth, a locally sourced material that minimized the cost-prohibitive transportation of building materials in the mountainous region.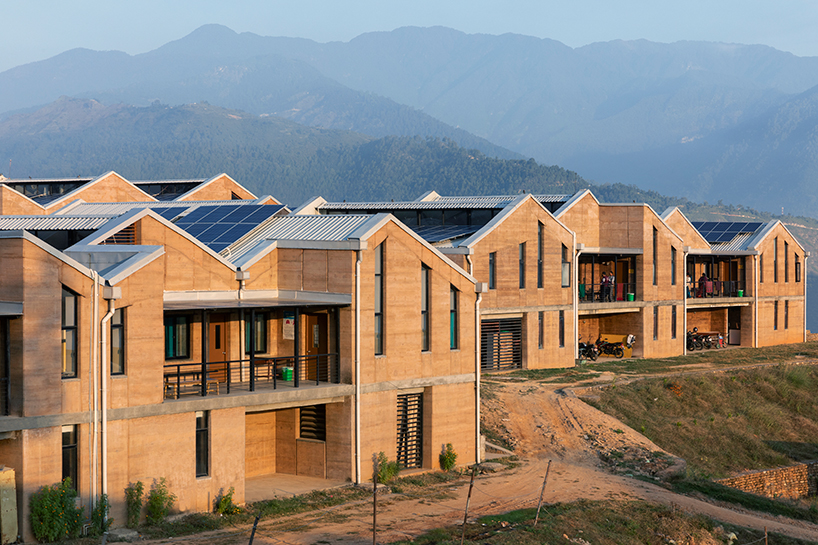 images by elizabeth felicella
sharon davis design organizes the bayalpata hospital across a 7.5-acre hilltop campus surrounded by the terraced slopes of the seti river valley. it includes five medical buildings that house outpatient, inpatient, surgery, antenatal, and emergency facilities for 70 beds, plus clinical functions, such as pharmacy, radiology, and laboratory spaces. an administration block with offices and a 60-seat canteen, plus ten single-family houses and an eight-bedroom dormitory, serve the hospital's staff and their families. the project was made possible through a collaboration between the government of nepal and NGO possible health.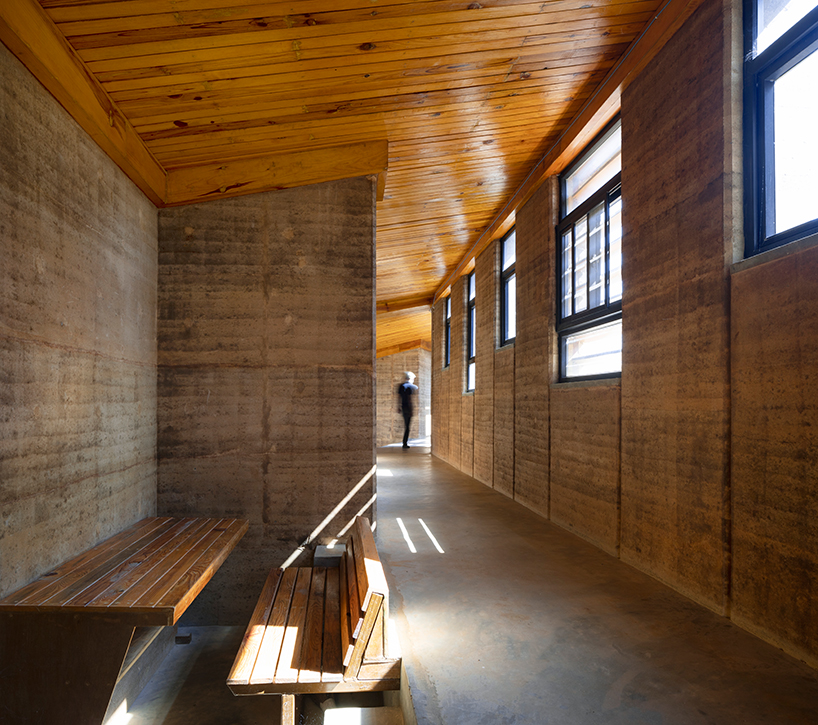 with the new campus, the hospital will offer low-cost, high-quality care to 100,000 patients a year from achham— more than eight times its original capacity. the language of the project is defined by its rammed earth materiality. soil from the site was mixed with a 6% cement content to stabilize the earth for better durability and seismic resistance. reusable, plastic lock-in-place form-work facilitated faster construction and the employment of unskilled local labor, while local stone was used for foundations, pathways and retaining walls. built-in furniture, exterior doors, and louvers were fabricated from local sal wood.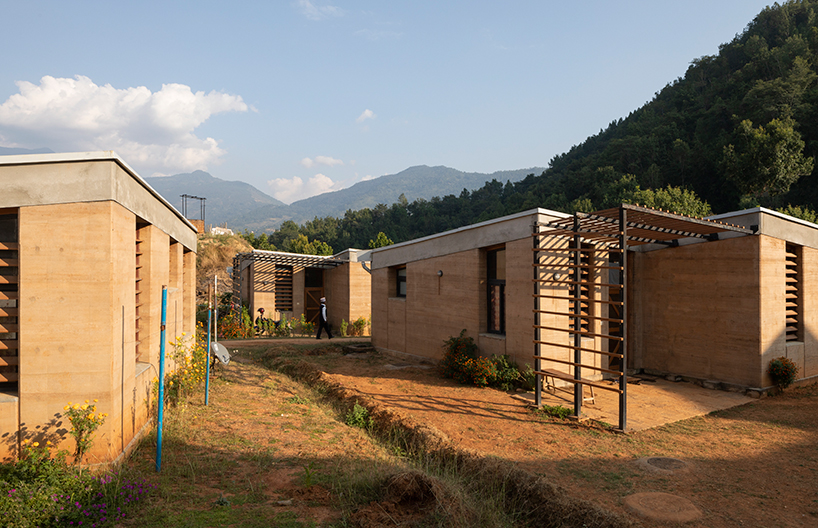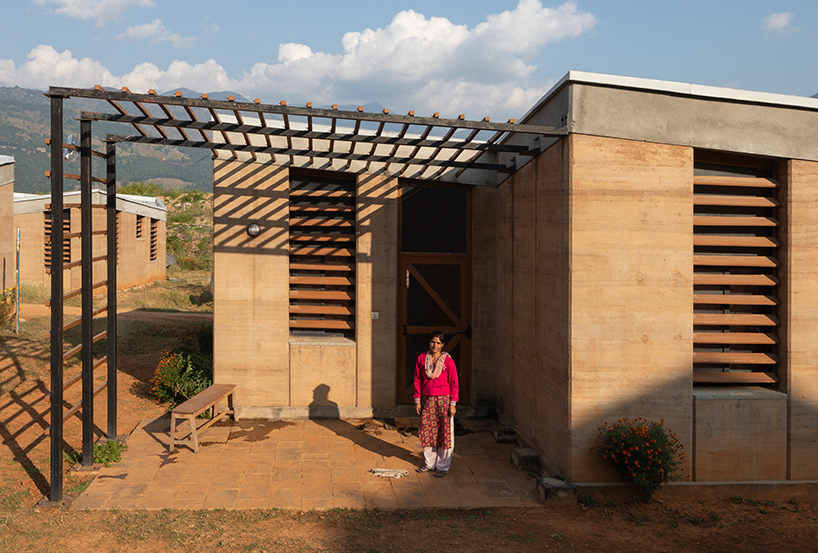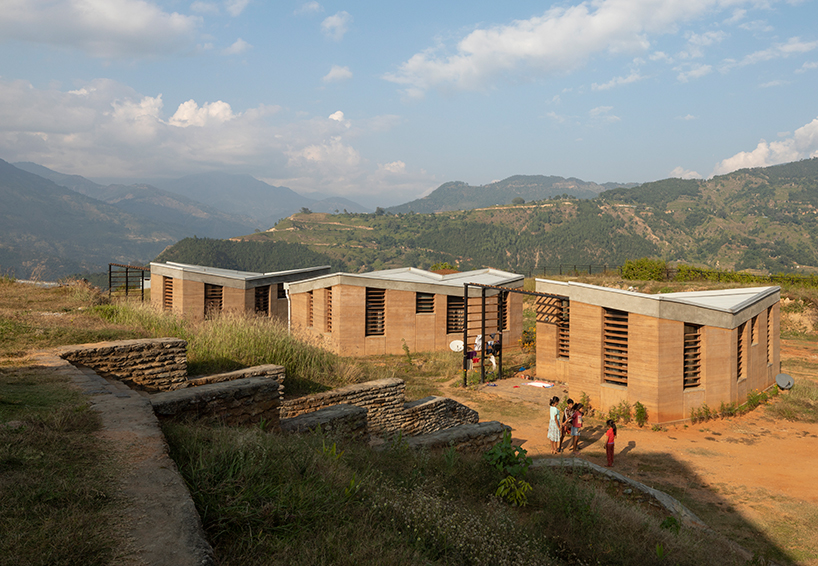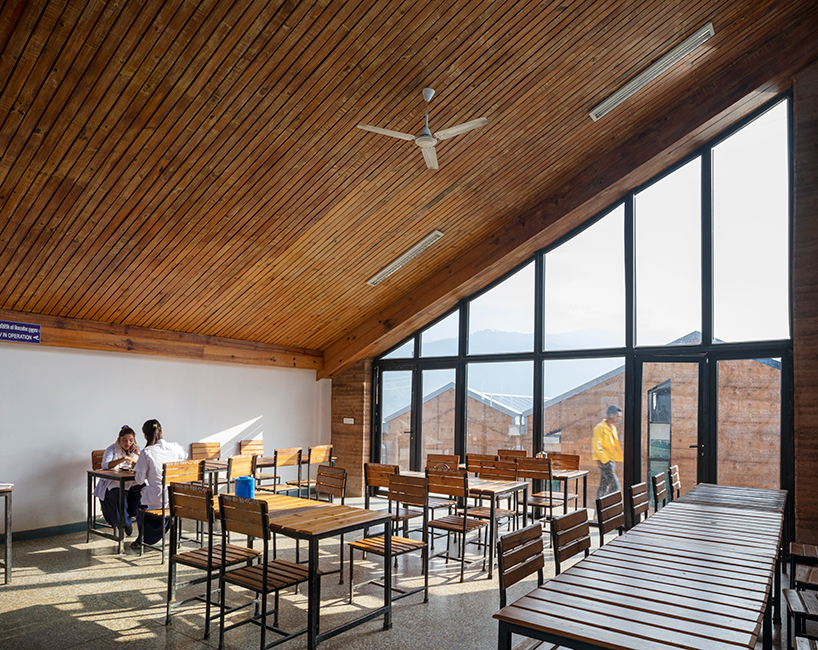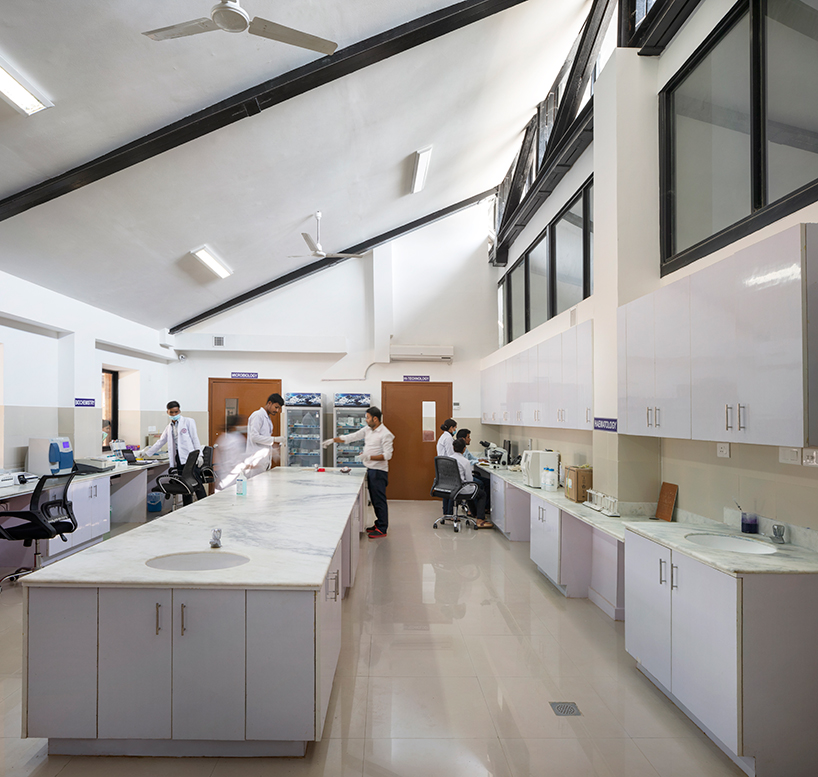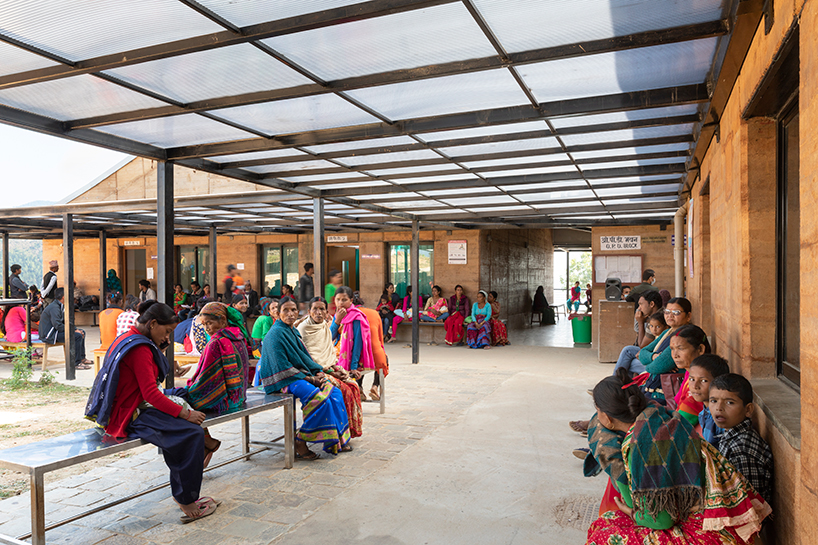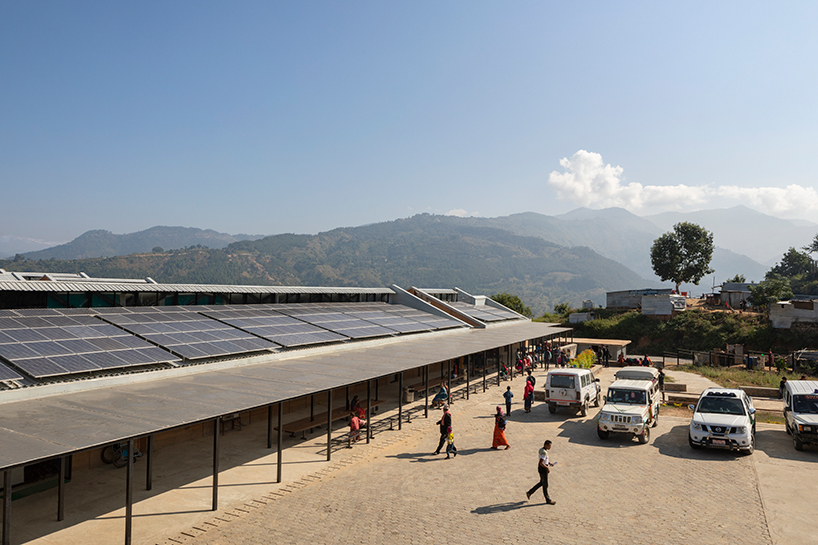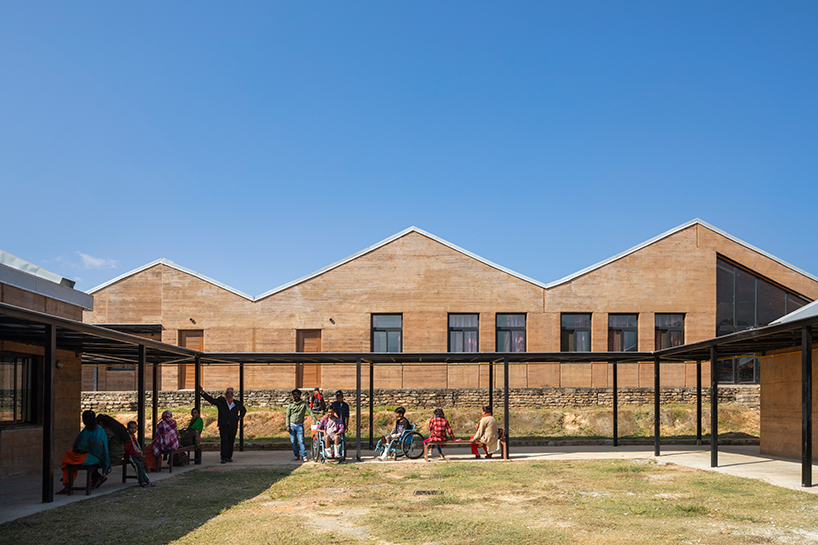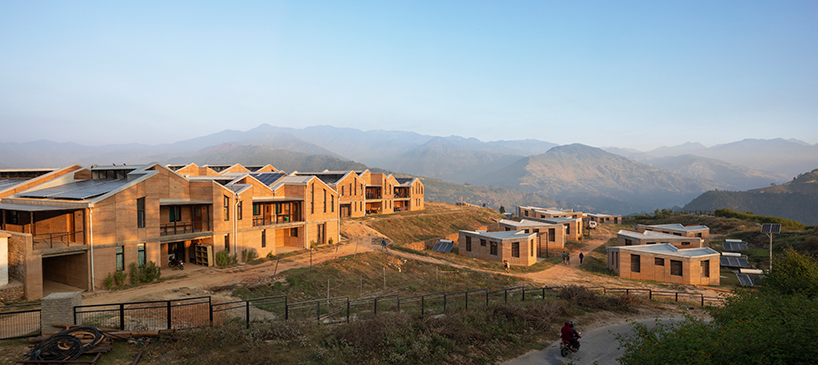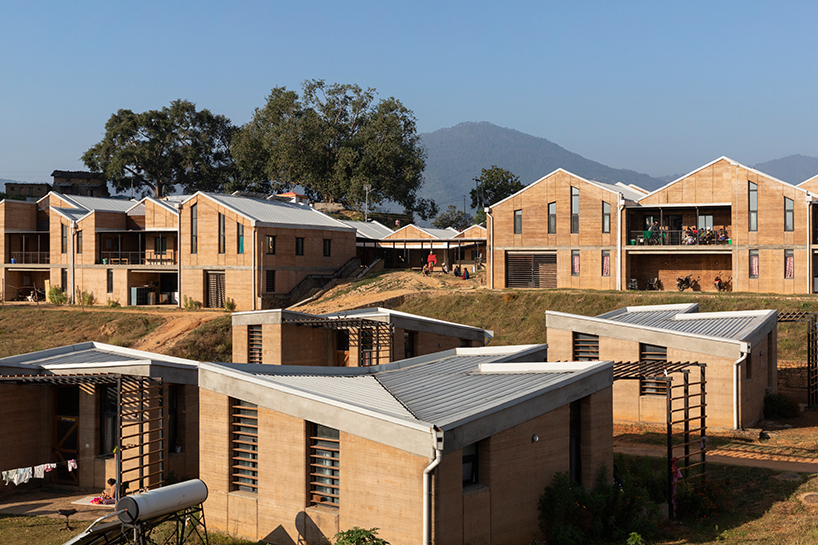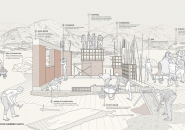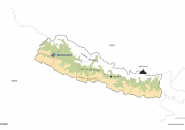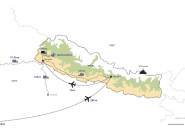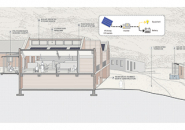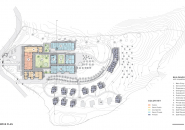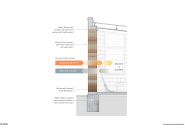 project info:
project title: bayalpata hospital
architecture: sharon davis design
location: achham, nepal
completion: april 8th, 2020
photography: elizabeth felicella