red rattan metal wraps around a restaurant in chengdu designed by IN • X
in chengdu, china, IN • X has completed the design of 'da ya li roast duck restaurant'. led by architect wu wei, the project combines an upmarket dining space with striking colors and features in an effort to revitalize the brand image of the client, who has more than two decades of experience in the food industry.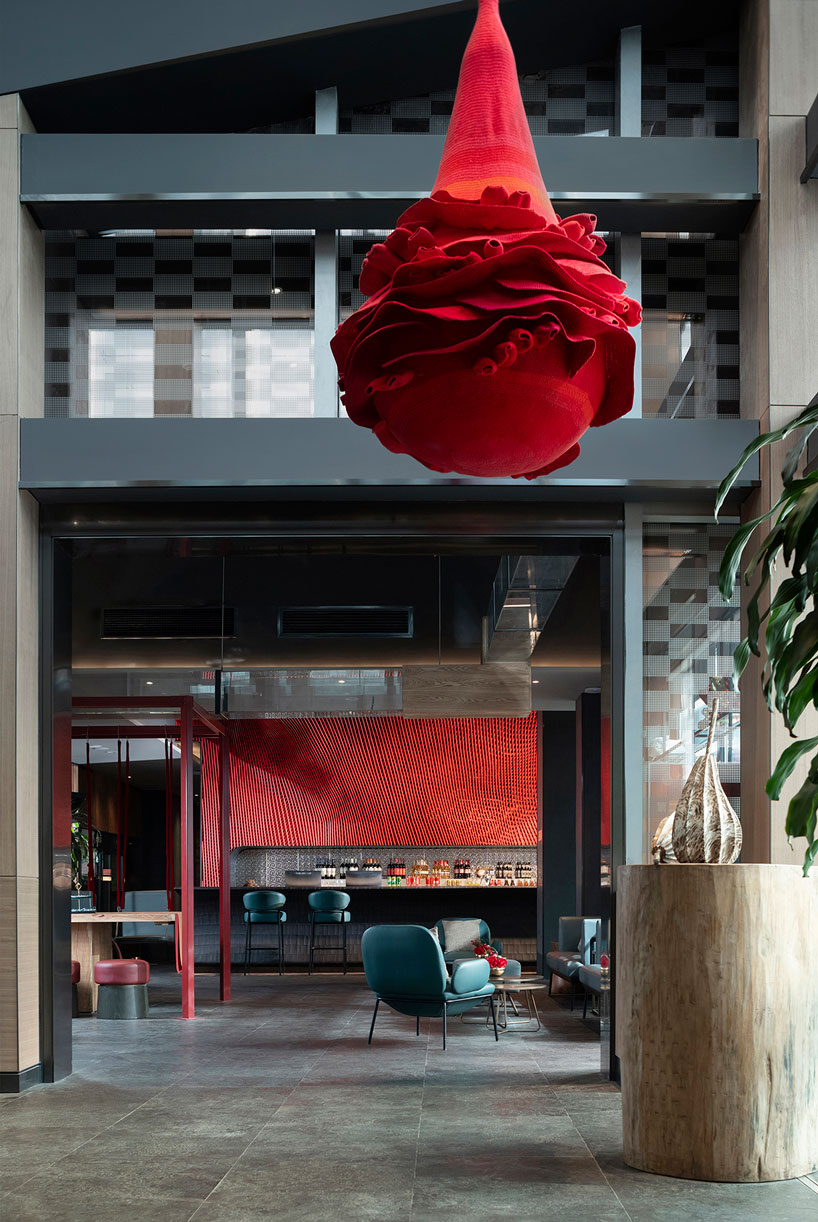 all images © shi yunfeng
for this project IN • X was challenged to upgrade the restaurant's brand image while integrating local culture. red was chosen to decorate the interior as it is a symbol of royal chinese architecture and also conveys the peppery taste of sichuan cuisine. this bold hue is presented in a visually striking image, which evokes both taste and chinese culture.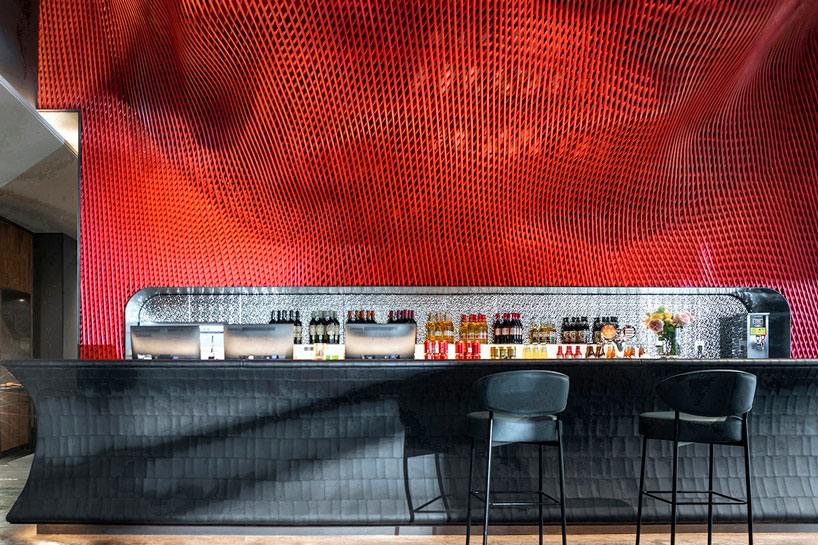 the ceiling surface is woven by red rattan metal, building an eye-catching scene. as well as providing decoration, the metal grille also functions to conceal the building's services. the red rattan permeates throughout the space, providing a connective element between the different spaces. however, to balance out this red hue, smoky black antique brick walls and floor tiles have also been applied to the interior.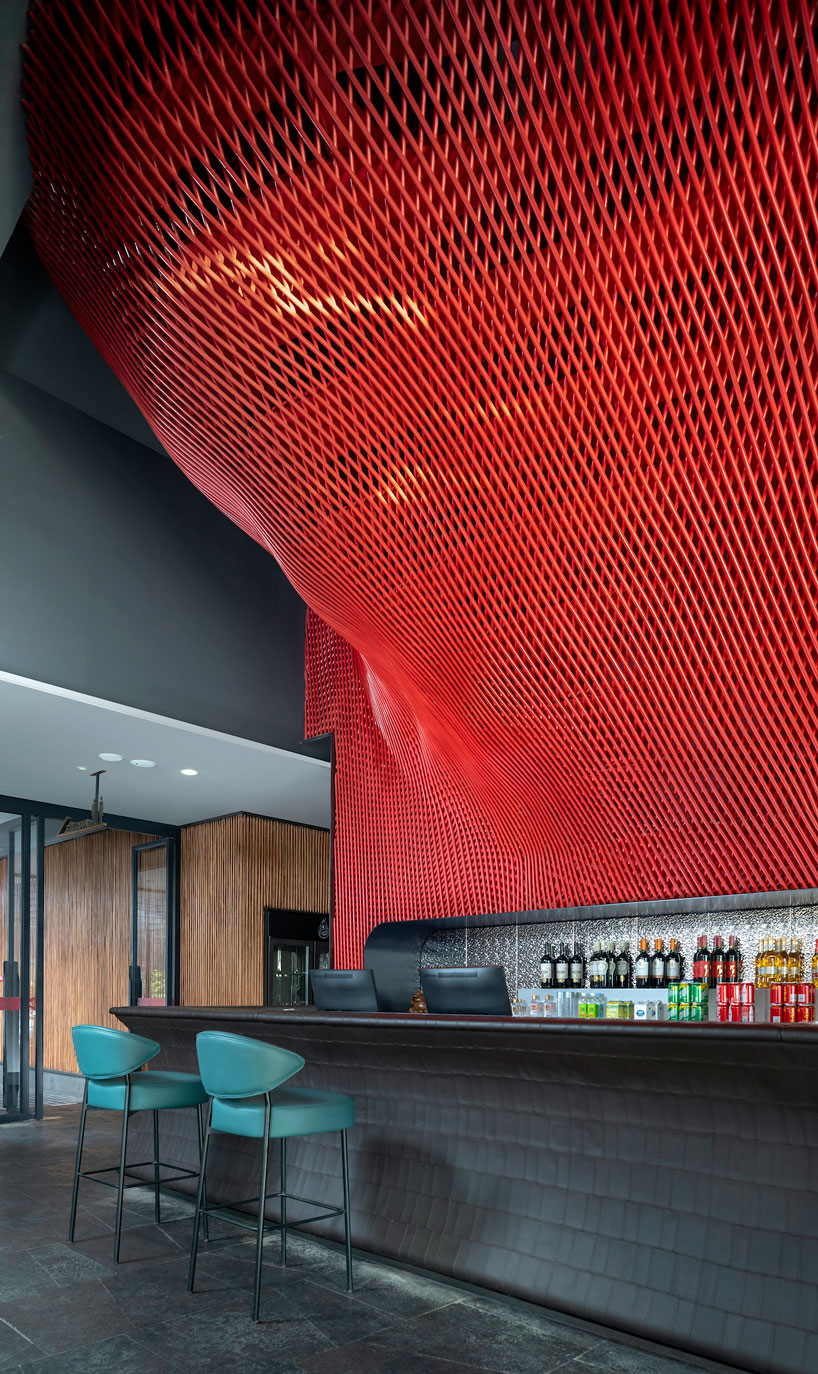 harking back to childhood dreams, the main feature of the space is the treehouse made from red rattan metal. the solid woven pattern slowly rises from the entrance of the staircase and eventually extends to the seats. the rattan builds undulating shapes, weaving a beautiful vision that aims to evoke the memories of diners below.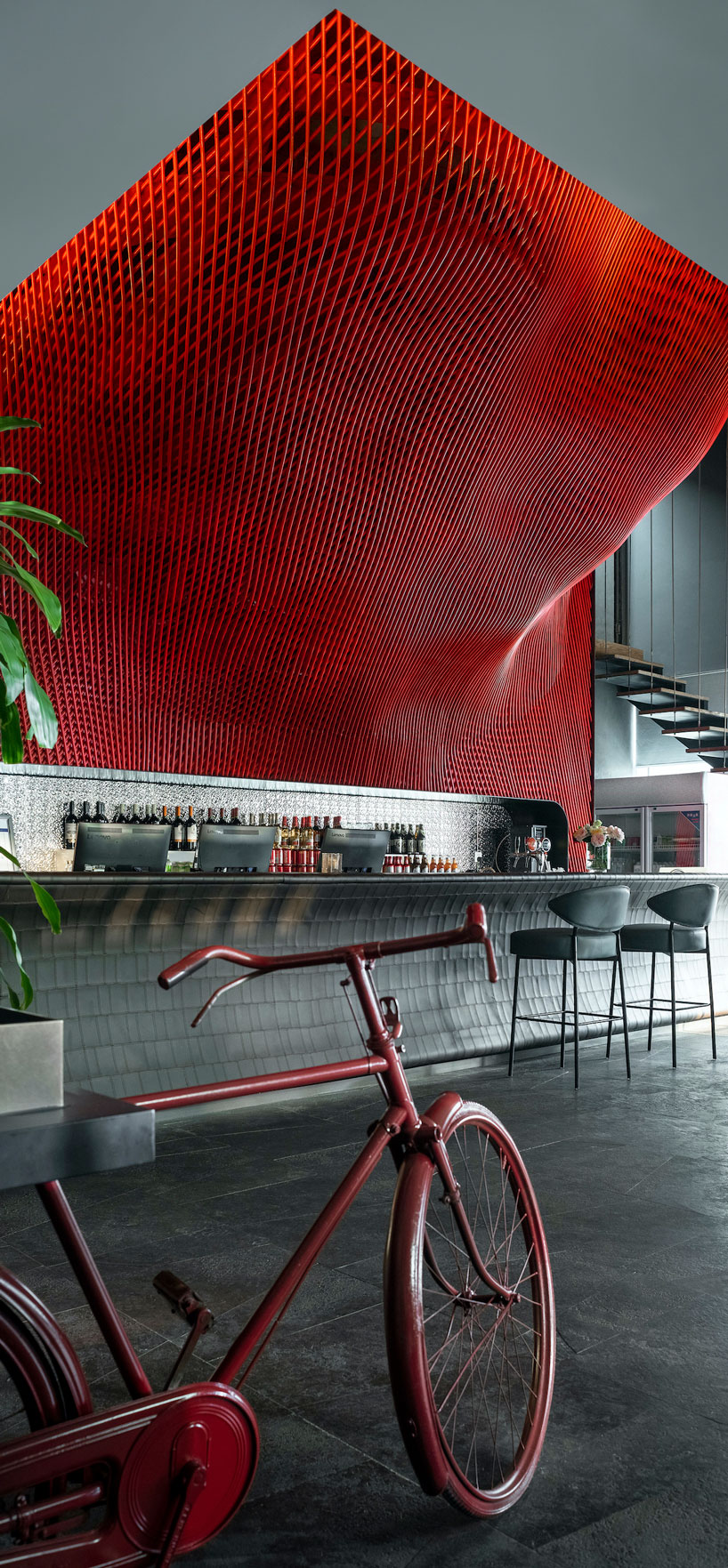 wooden display racks store tea products and tea sets, making a corner for meditation and indulgence within the dazzling red space. as well as indulging in the flavor and fragrance of roast duck, diners can have tea here and enjoy an altogether different dining experience. the interior of this compartment still uses the red color palette, however, unlike the main public dining area, there is more private and solemn atmosphere.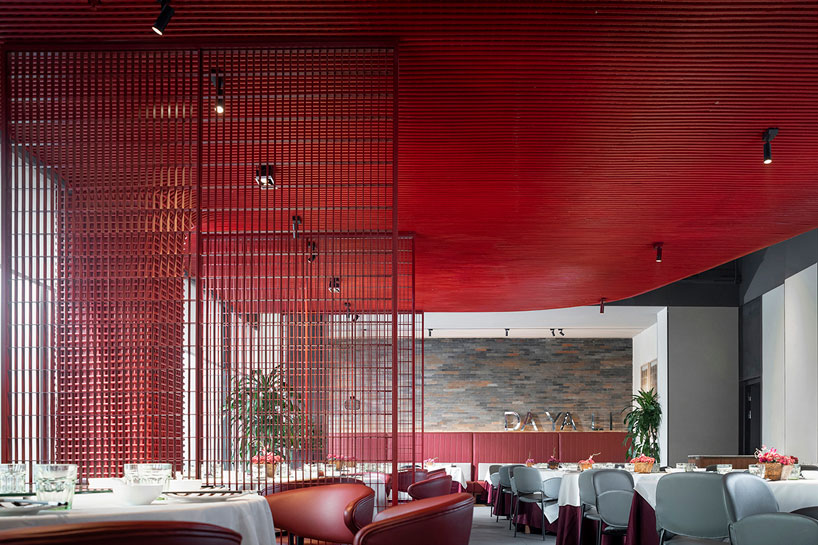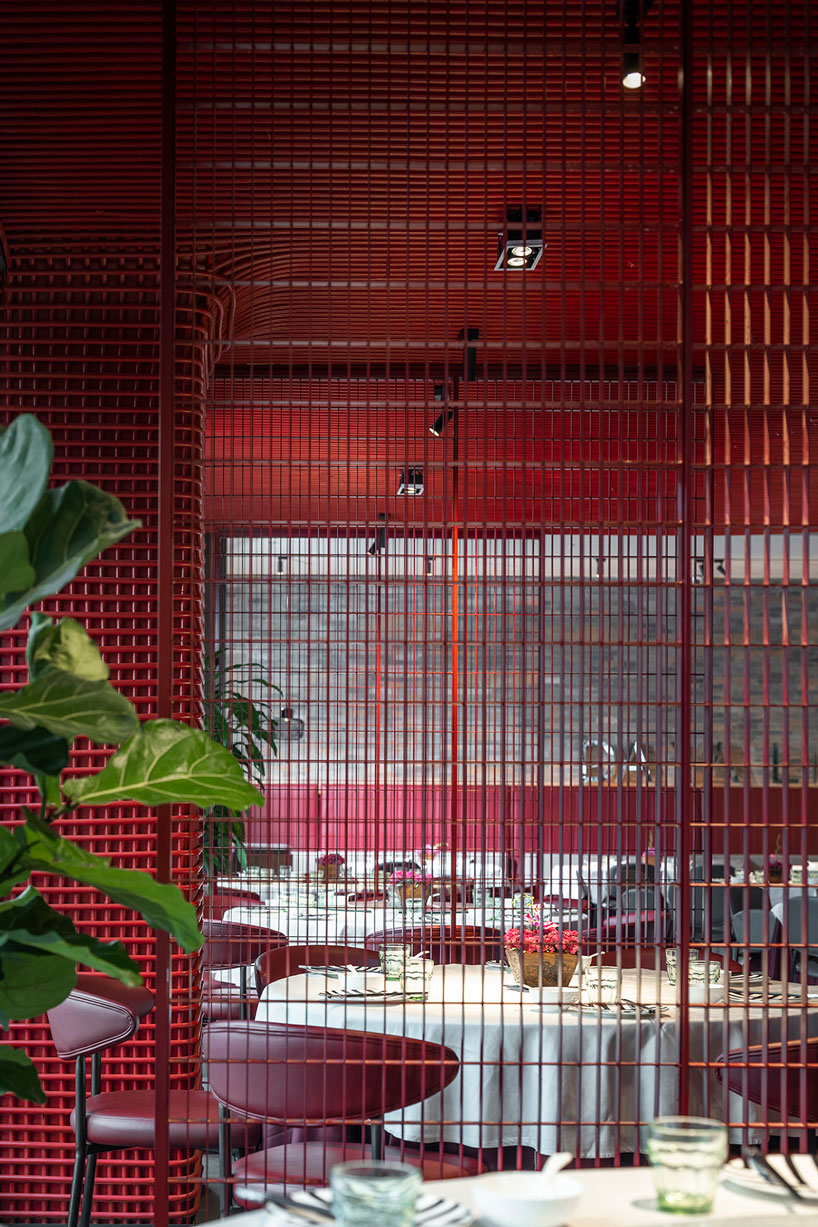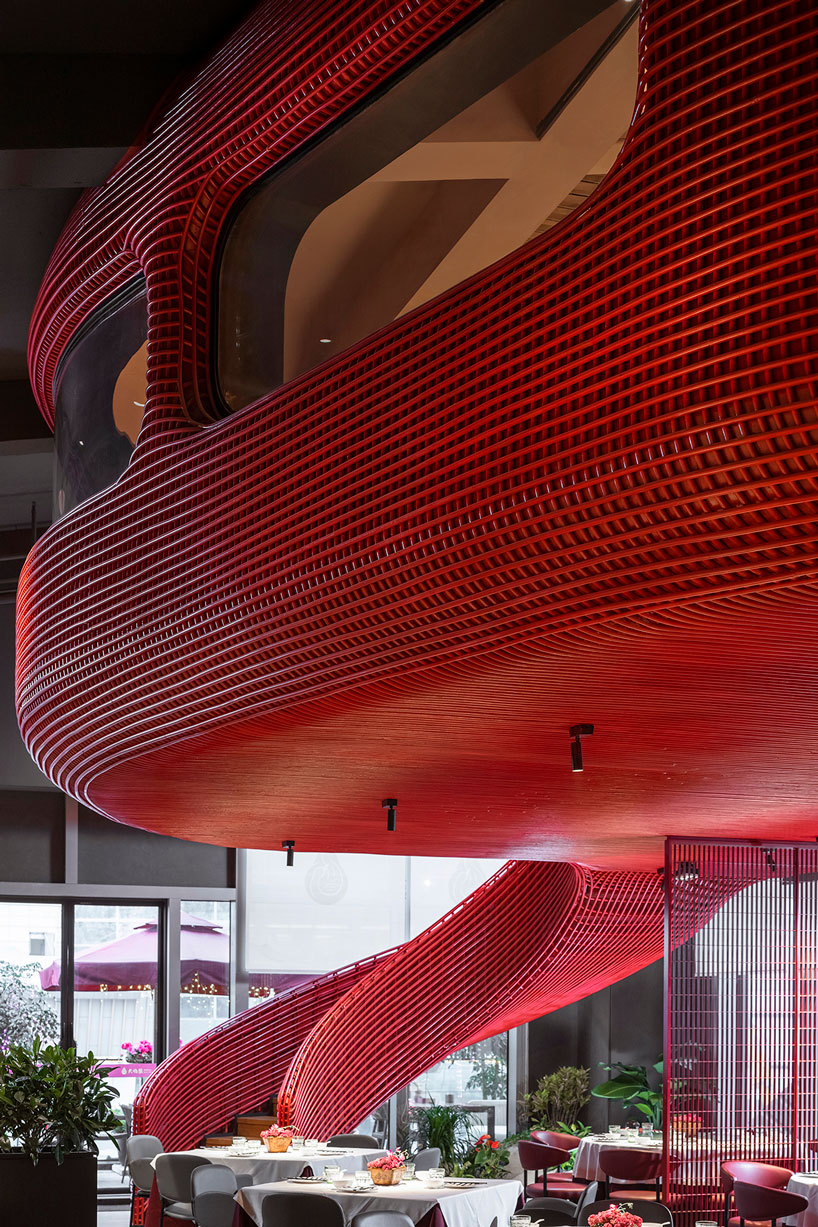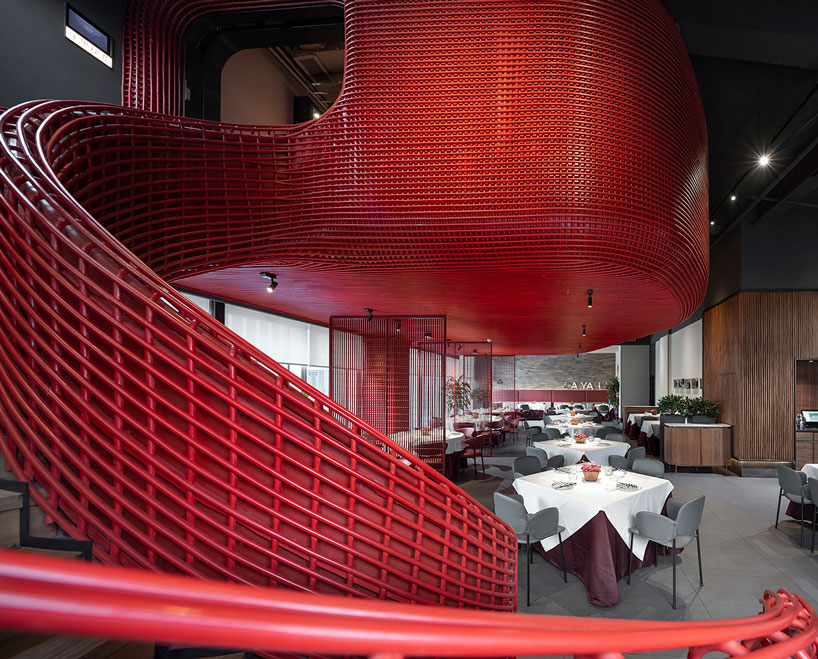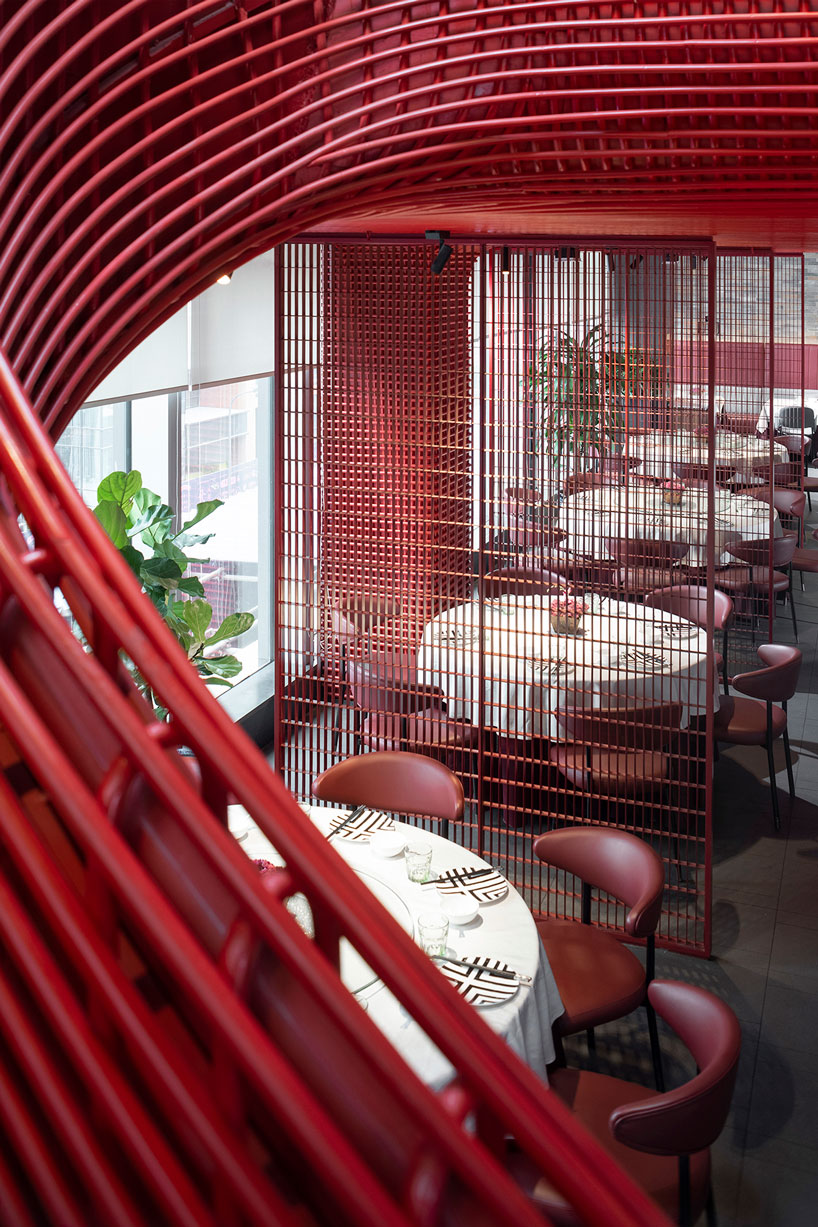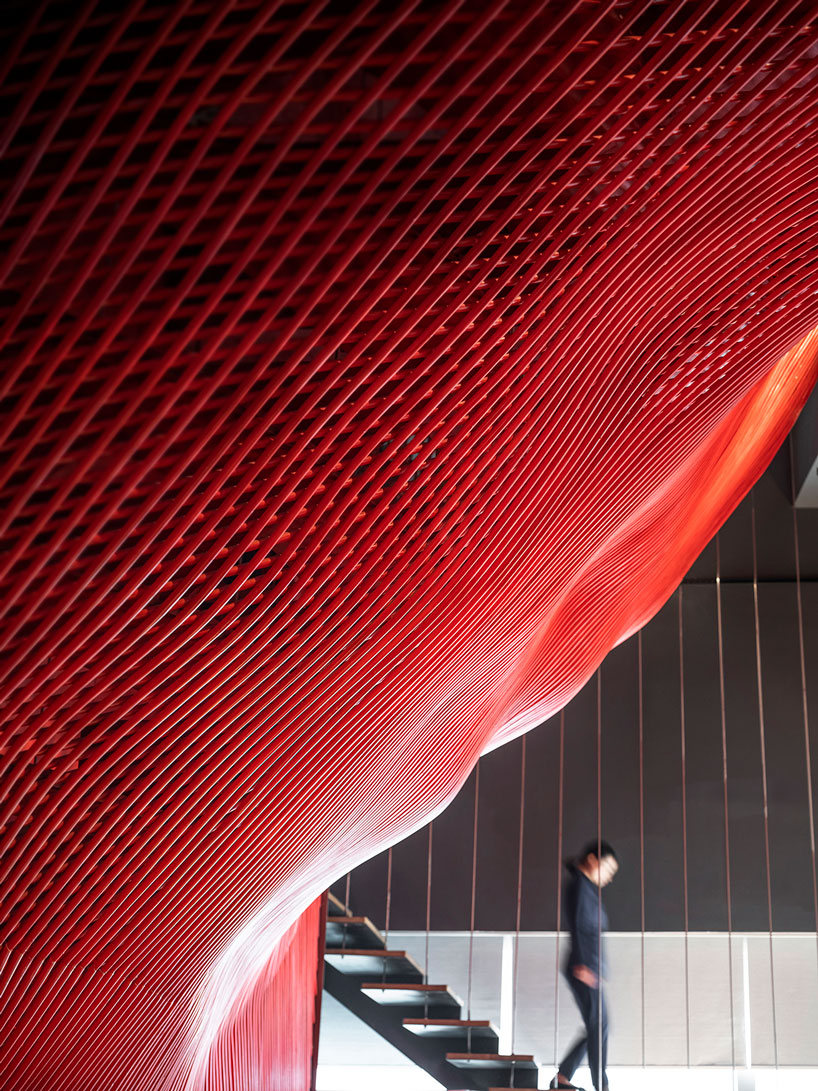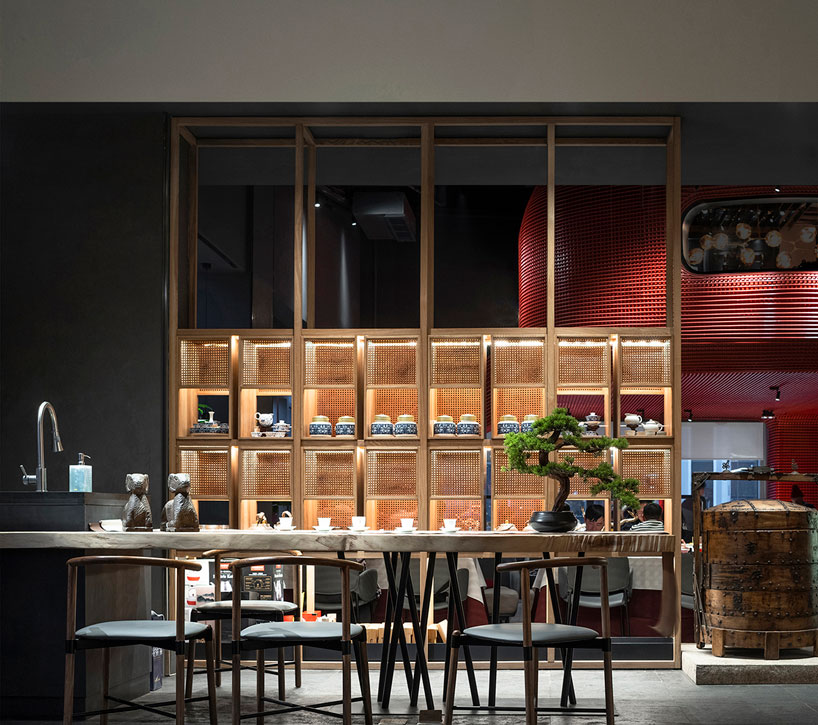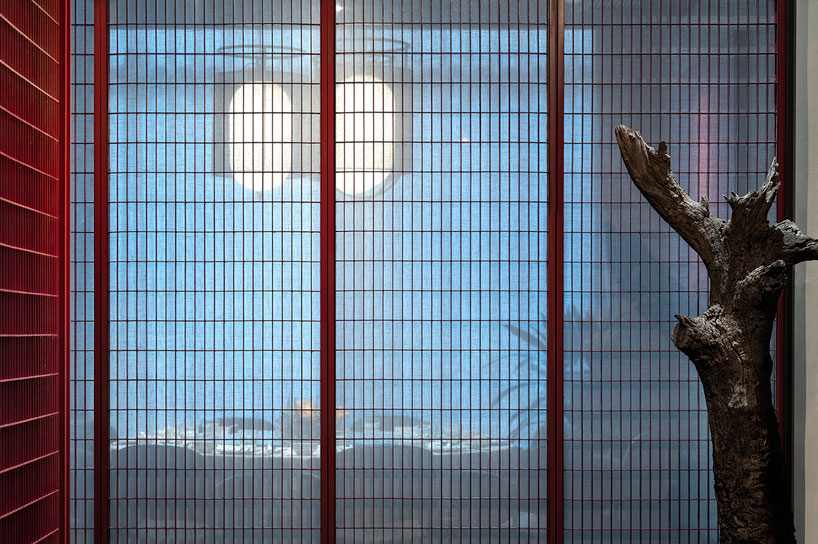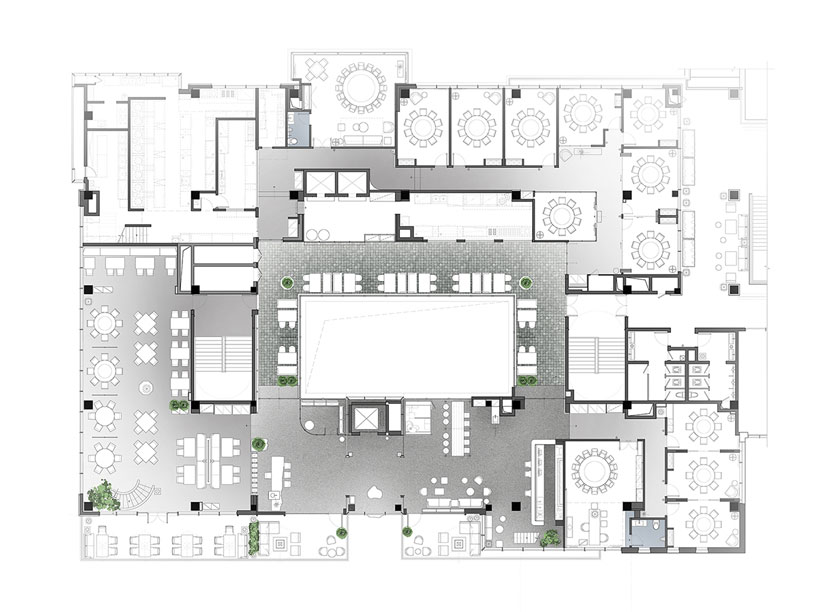 project info:
project name: da ya li roast duck restaurant
architecture firm: IN • X
completion year: 2019
gross built area: 15,930.59 ft2 (1480 m2)
project location: vanke tianhui, chengdu, china
additional credits:
lead architects: wu wei
design team: jia qifeng, liu chenyang, jia chenjuan, jin shengxu, ying zheguang
clients: da ya li roast duck restaurant
project planning: lele brand strategy
photography: shi yunfeng