SABO designs elevated house on fire island with rising sea levels in mind
along the narrow strip of sand that is fire island, SABO project envisions a house clad in rhythmic shingling. located off the south shore of long island, the landscape comprises a dynamic barrier of dunes, sand flats, lagoons, sunken forests, and vegetated wetlands. the design of the house is driven by the conditions of the surrounding context and the distinctly american style. while the area has recently faced the challenges of sea level rise and hurricanes, the car free nature of the community has led to a local construction culture in which only lightweight materials can be moved around the island.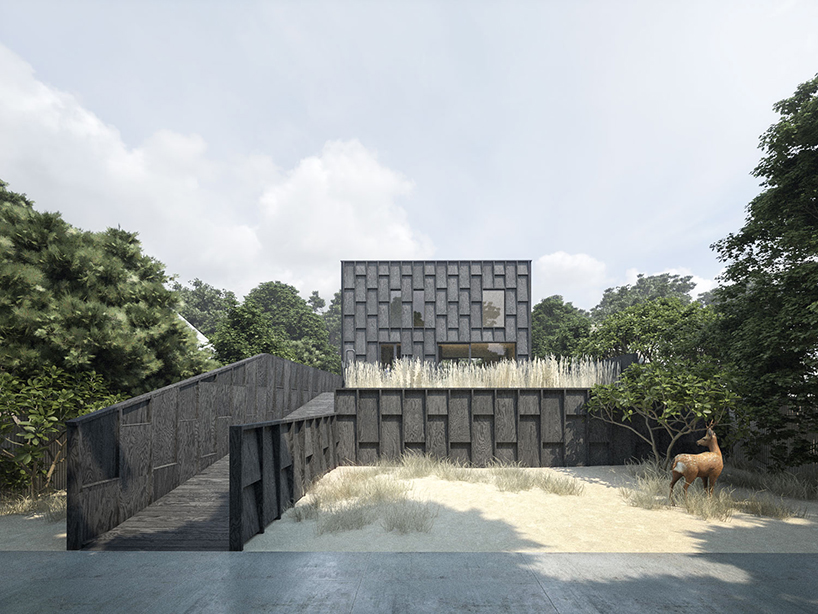 all images by SABO project
new york and paris-based practice SABO project designs its fire island house as a contemporary continuation of its context. while shingle style architecture is ubiquitous throughout the region, the new house is entirely made out of lumber, from its structure to its interior finishes. it sits atop piles reaching six meters deep into the sand and rising three meters above ground, high above the floodplain. like giant overlapping shingles, black stain plywood sheets are used throughout to cover the house, decks, piles and entrance ramp.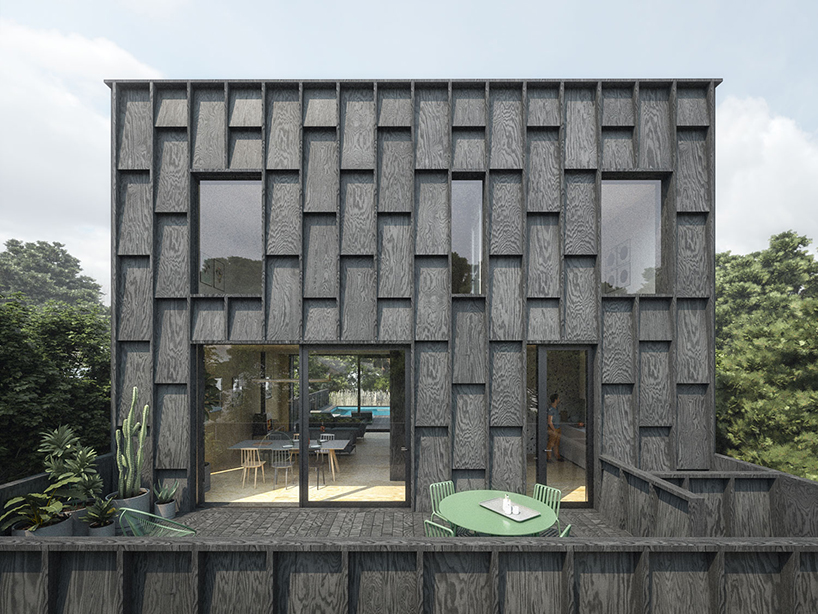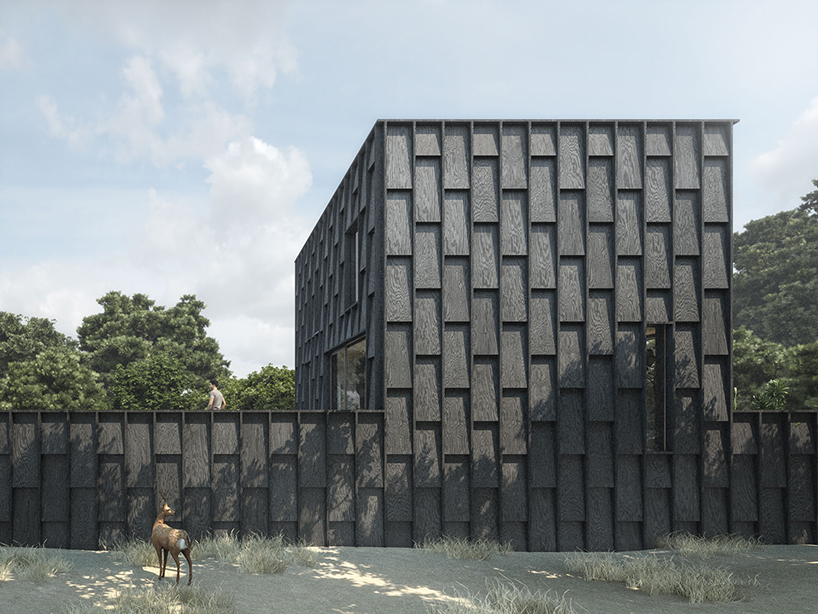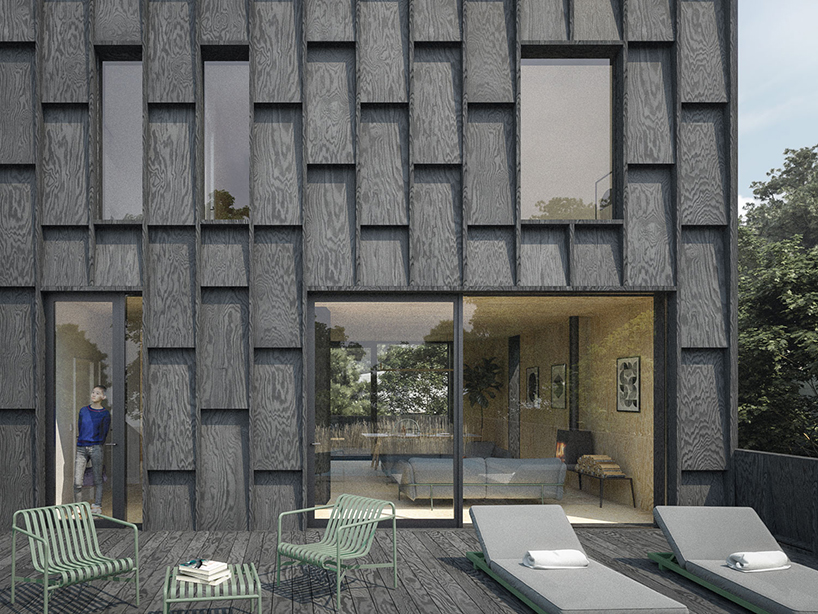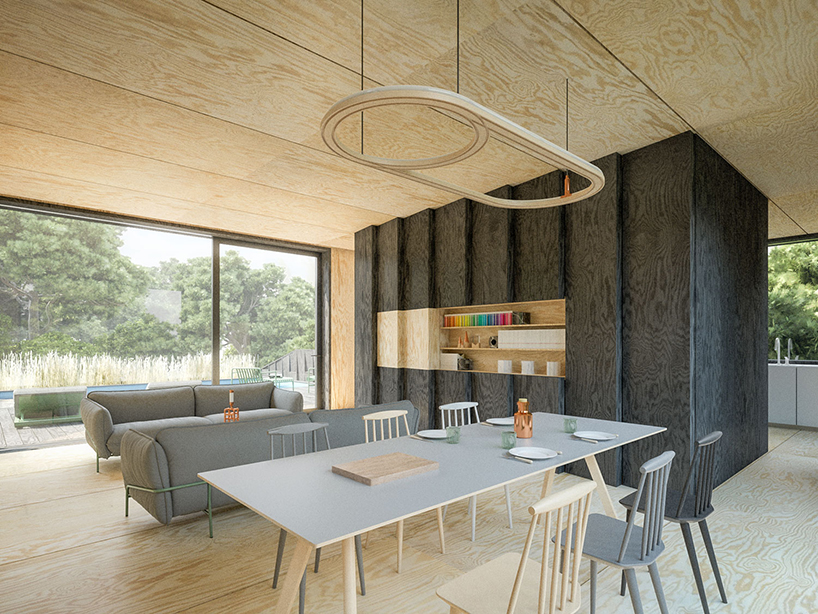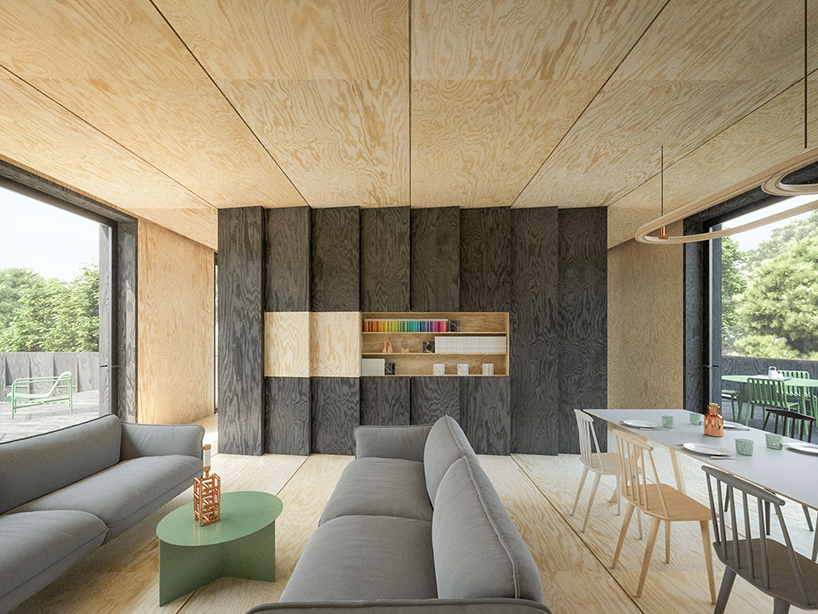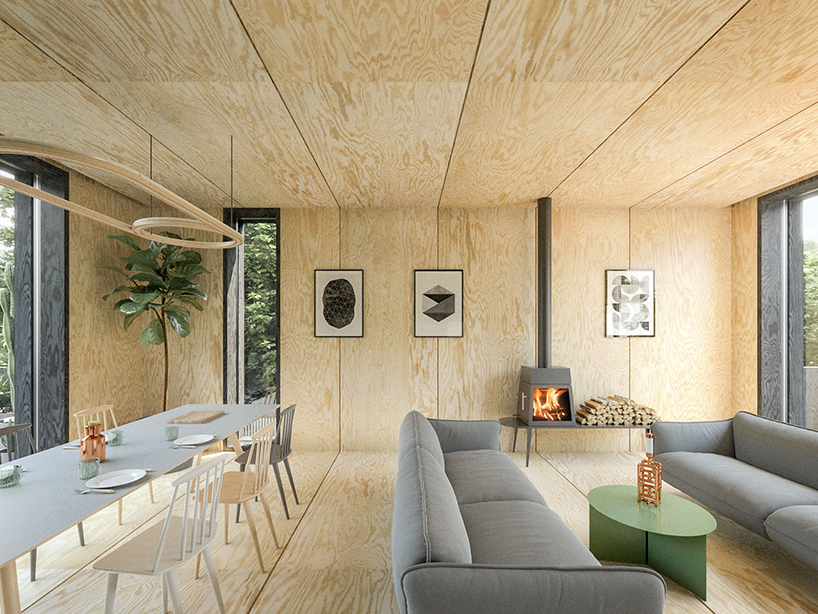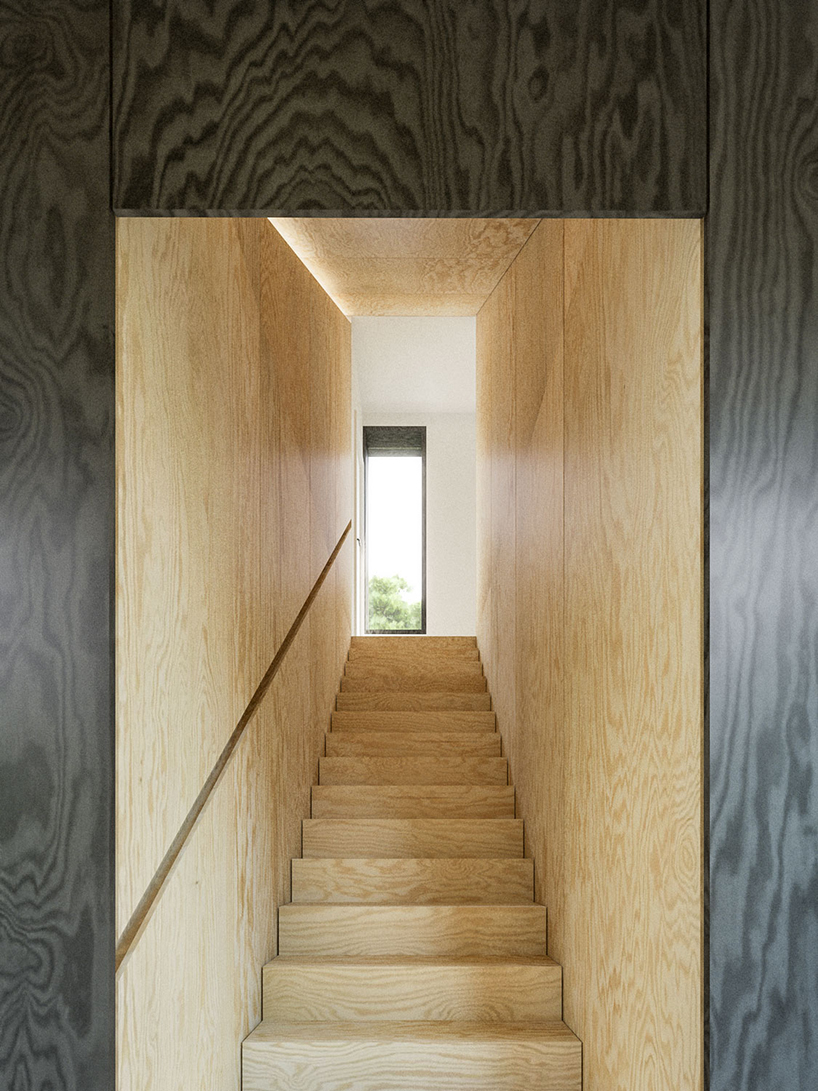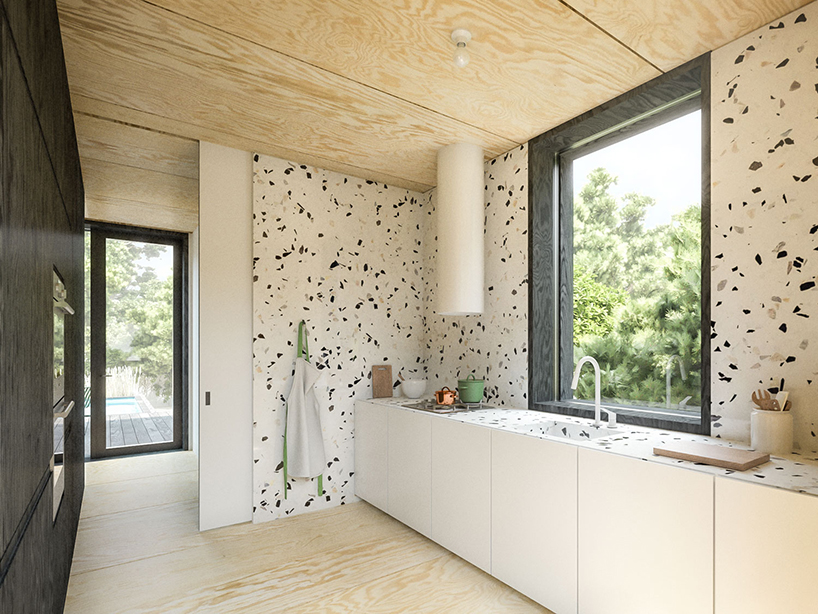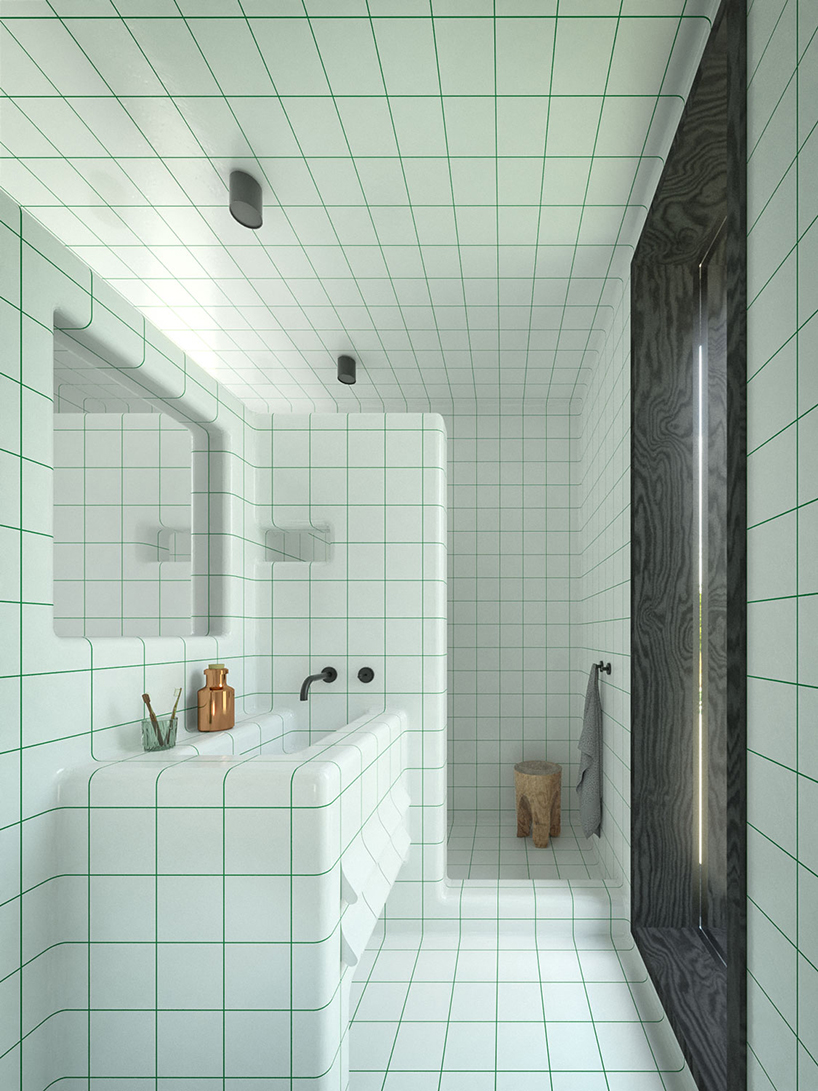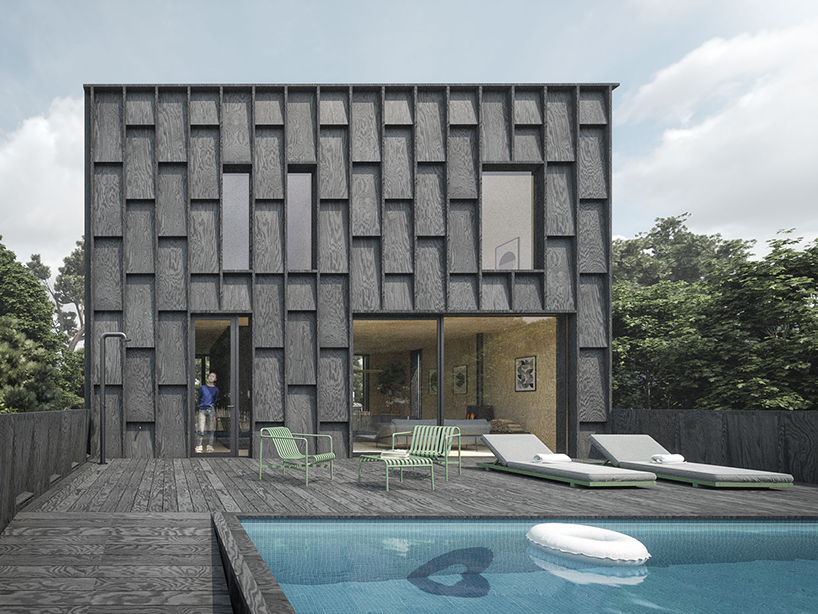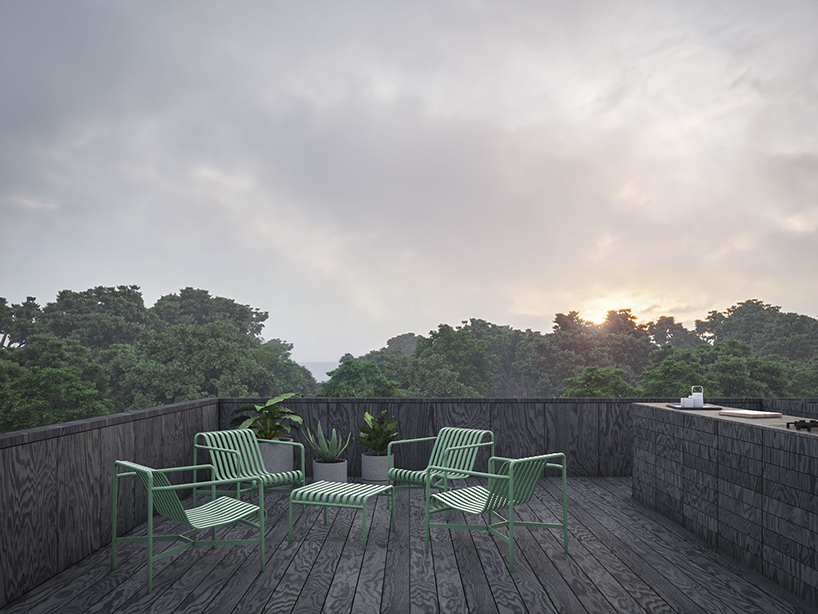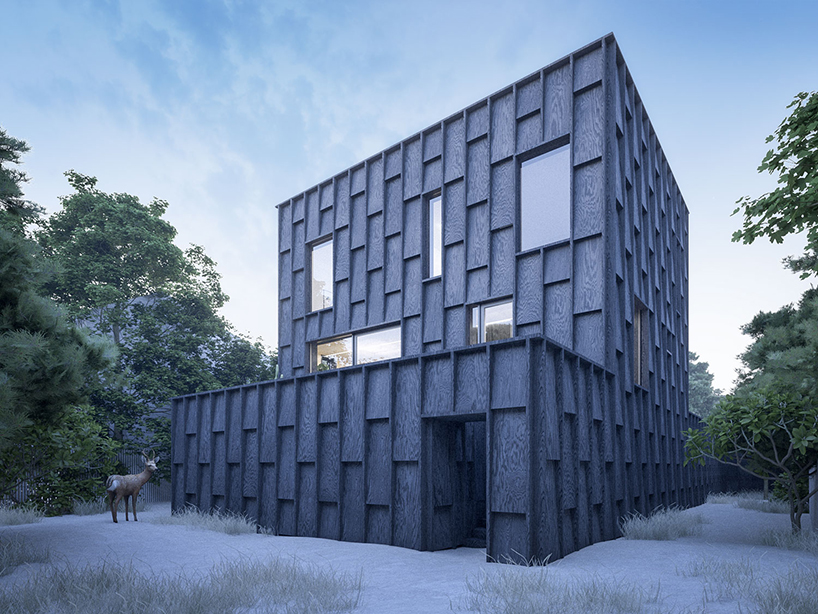 project info:
project title: house in fire island
architecture: SABO project
location: ocean beach, new york
structural engineer: ASES
status: construction document