SAGA designs origami-inspired habitat for living on the moon
danish architecture firm SAGA has designed a prototype for a moon-friendly habitat with an origami-inspired design. combining the principles of japanese origami folding with the method of biomimicry, architects sebastian aristotelis and karl-johan sorenson have developed a lightweight and strong foldable structure.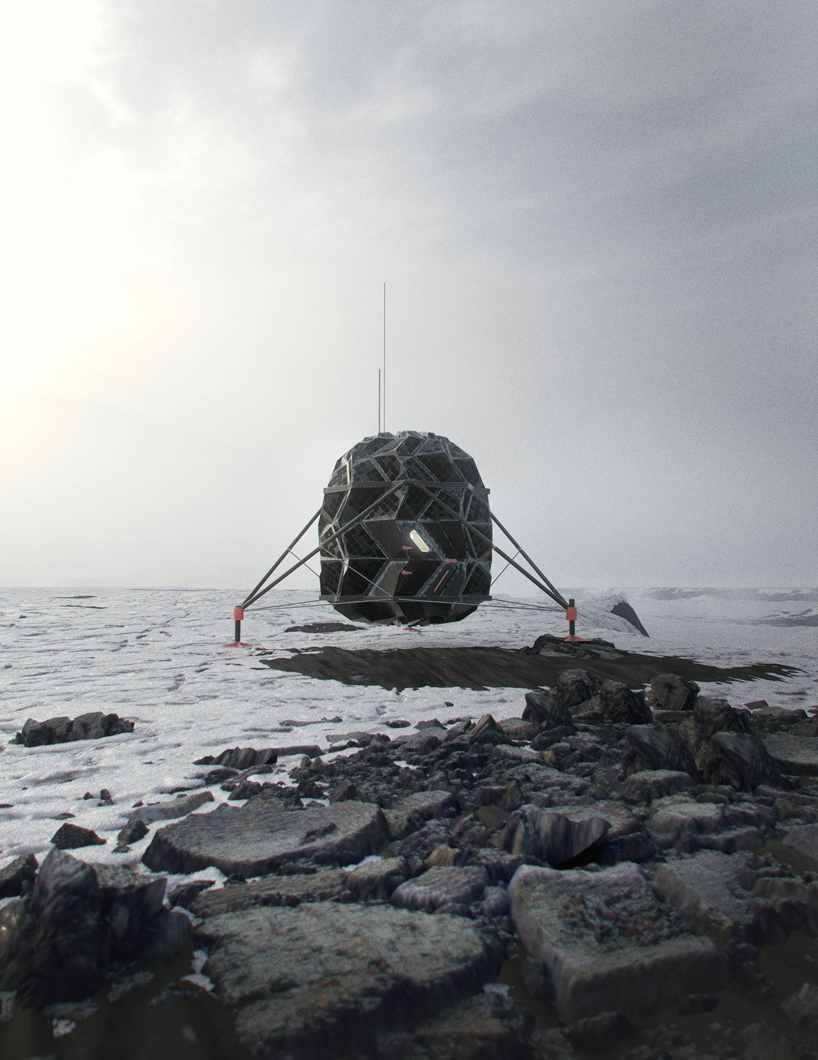 images courtesy of SAGA
SAGA imagines the inside of the lunark moon habitat being divided into sections for sleeping, studying, and other aspects of normal life. meanwhile, a vertical farm inside the habitat would help support the space traveller's necessary food intake.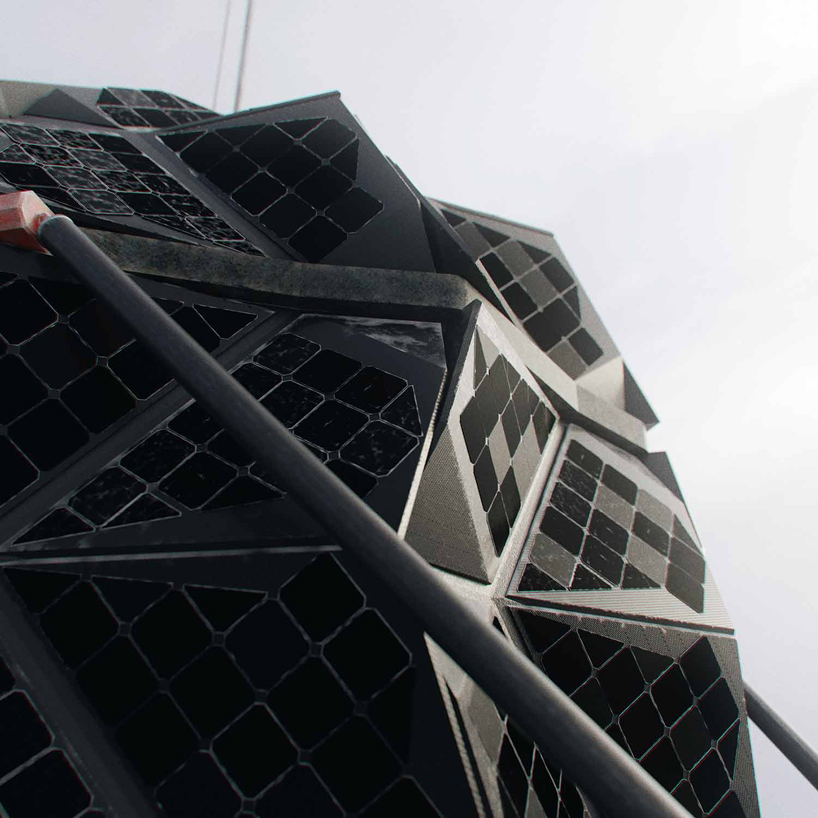 using reinforced folding panels not only creates a strong structure but also makes transporting the unfolded habitat incredibly easy. from compact to unfolded, the habitat expands its volume by 560% and fits into a standard shipping container or a rocket when collapsed.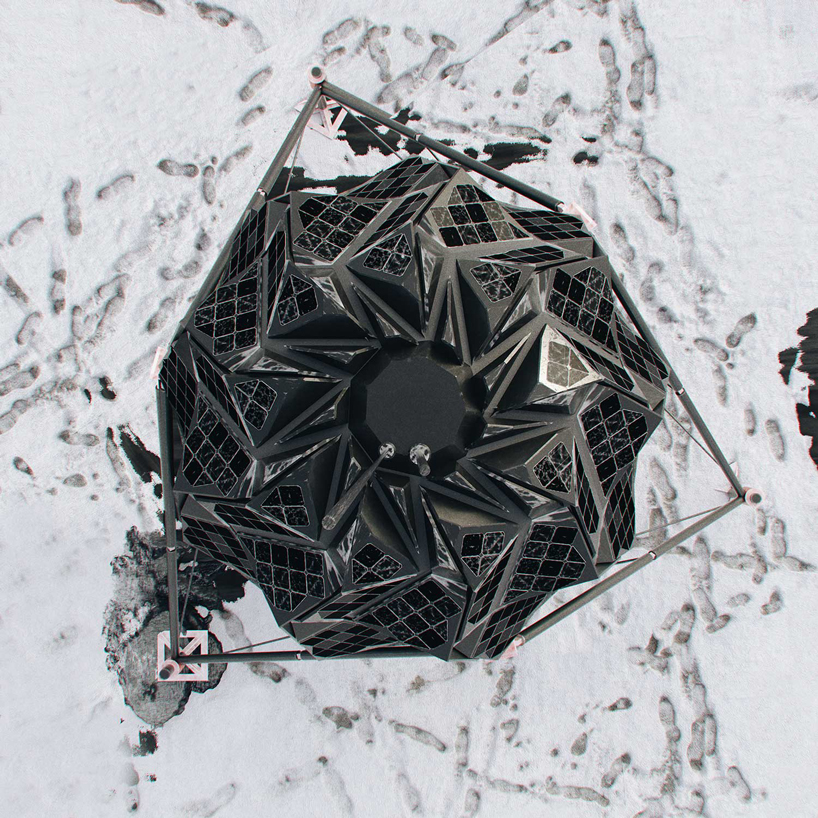 a circadian system would help people keep sleep patterns, using a ceiling that slowly changes color throughout the day to signal to inhabitants bodies that it's morning or evening. the architects are also developing a weather simulator that might display a storm one day and a rain bow on another.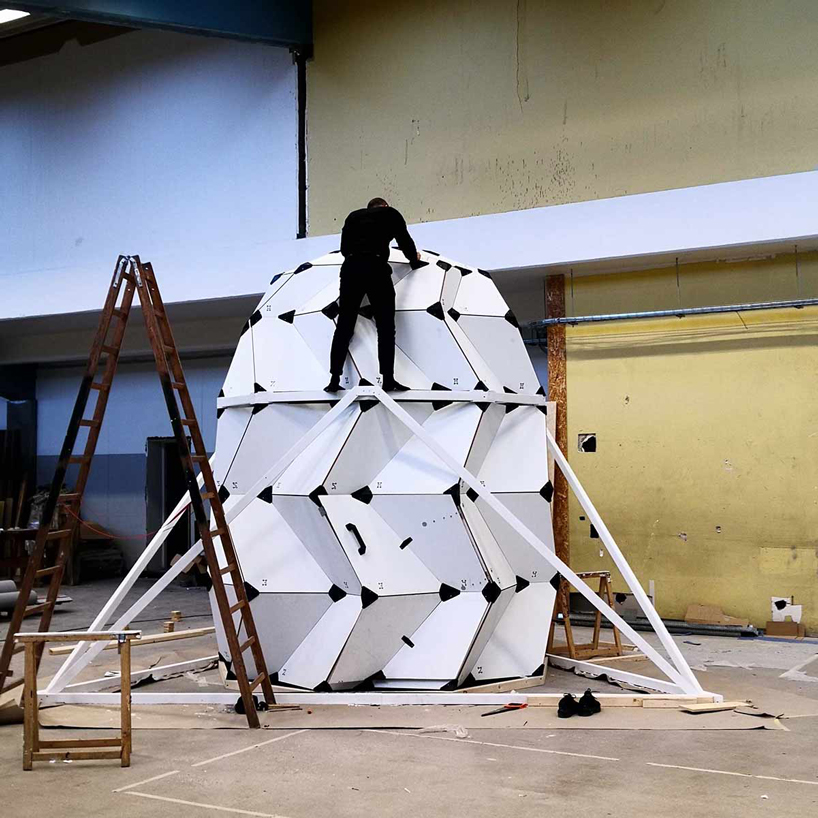 the exterior of the habitat will be covered in solar cells to maximize the energy generation and heavy insulation will help to combat both -40 degrees celsius temperatures and winds up to 90 kilometers per hour. SAGA has also developed what they call a digital twin to the habitat, which monitors the current state of the habitat, using ai to stay ahead of necessary maintenance and print replacement parts with an on board 3D printer.

SAGA plans to test the moon-friendly lunark habitat during a 3 month expedition in the arctic regions of northern greenland, where the architects determined was closest to conditions on the moon. they will construct the habitat this summer, and start the three-month expedition in september.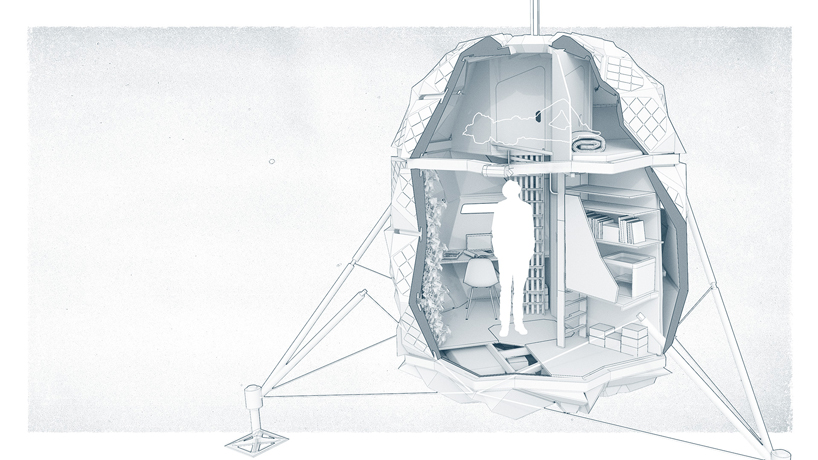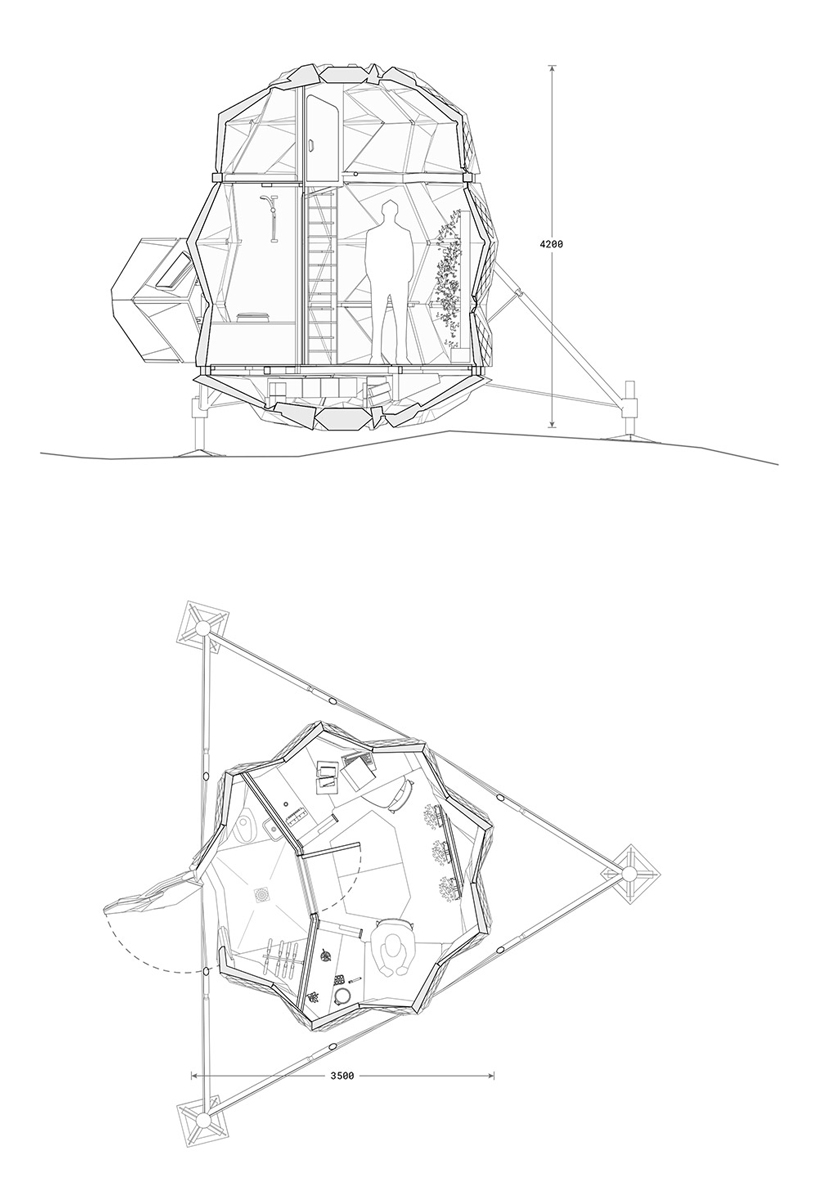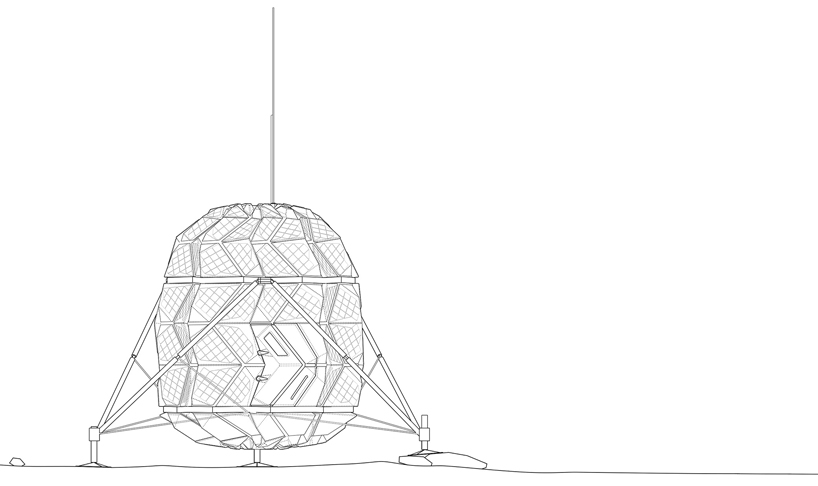 project info
architects: SAGA
name: lunark moon habitat