studio precht designs a fingerprint-shaped park for physical distancing
austria-based studio precht — previously known as penda — has unveiled the design for a lush green park envisioned for physical distancing and short-term solitude. dubbed parc de la distance, the open air space has been shaped in the form of a fingerprint, evoking human touch. the parallel lines guide visitors through the undulating landscape, where every lane has a gateway on the entrance and exit, indicating if the path is occupied of free to stroll.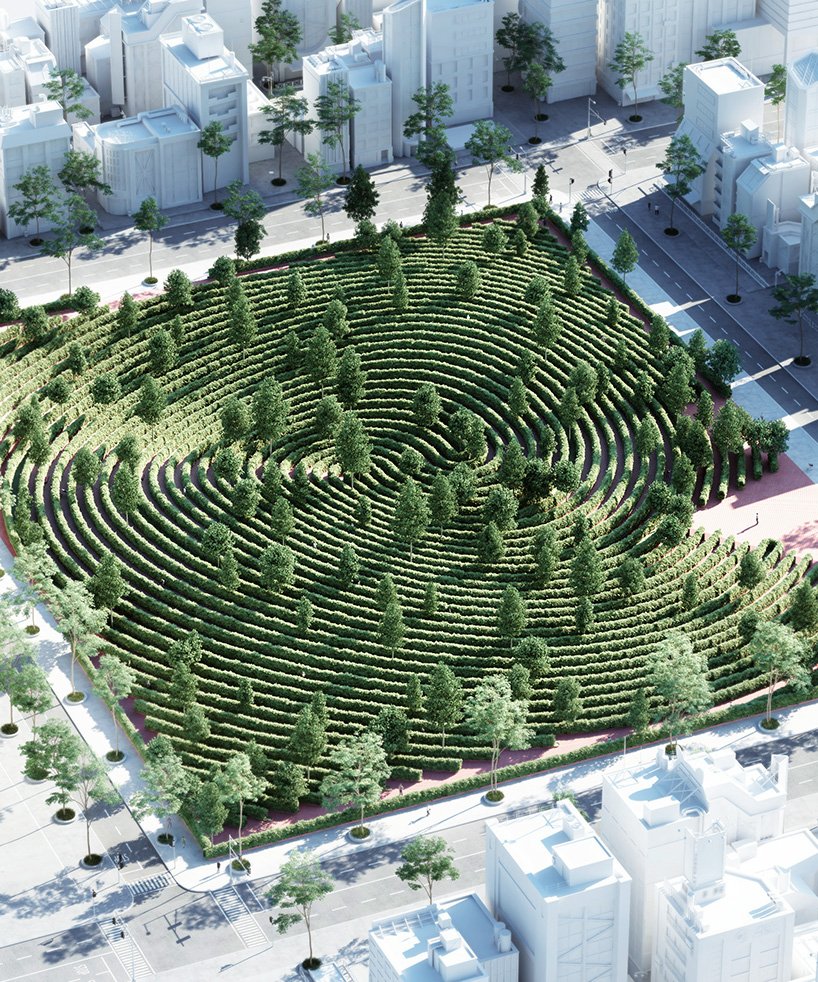 all images courtesy of studio precht
in order to ensure social distancing, the parc de la distance by studio precht features lanes that have been distanced 240cm from each other and have a 90cm wide hedge as a division. the flooring has been covered with a reddish granite gravel the contrasts with the green while alerting of other people  around just by the sound of their footsteps against the small rocks. each individual journey is about 600m long and the height of the planters varies along the journey, adding more movement to the park. sometimes visitors are fully immersed while others times they can see all across the garden.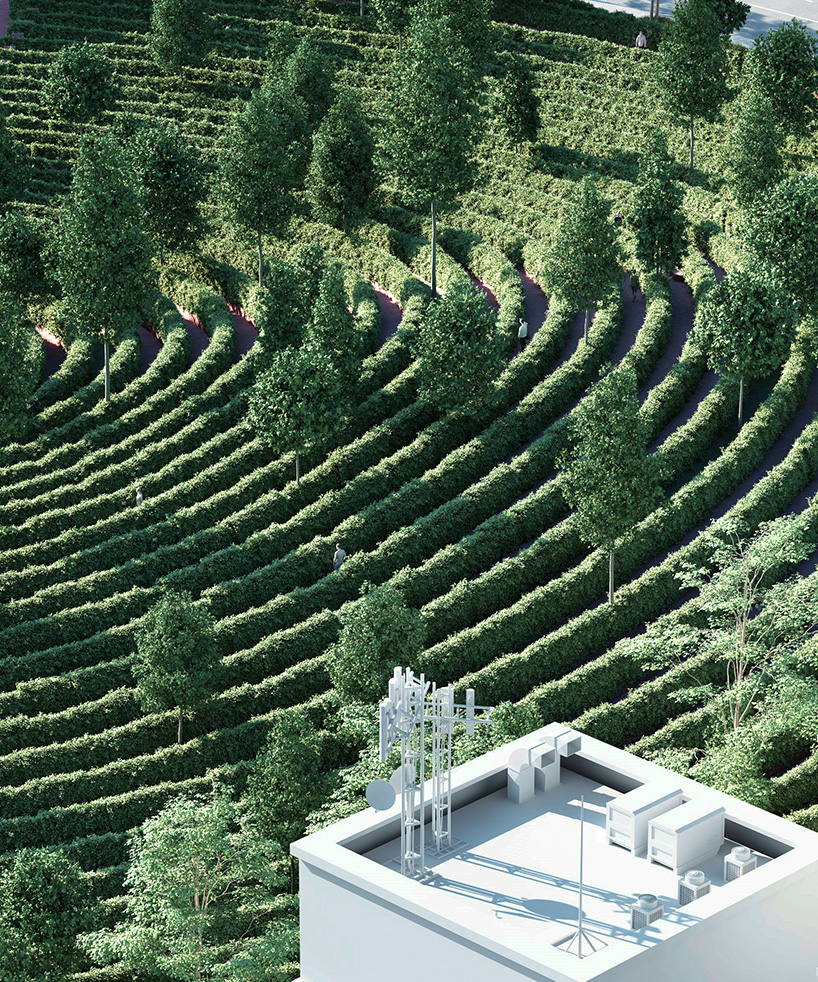 'I see the origin of the design in french baroque gardens, a strong order of plants, hedges that create geometrical shapes,'comments chris precht.'but there is also an inspiration drawn in japanese zen-gardens. circular movements. raking of gravels that center around corner stones. but I think it's not a modern version. I think there is no modern version of anything when you work with nature. modern style is for fashion, design or architecture, but nature is timeless.'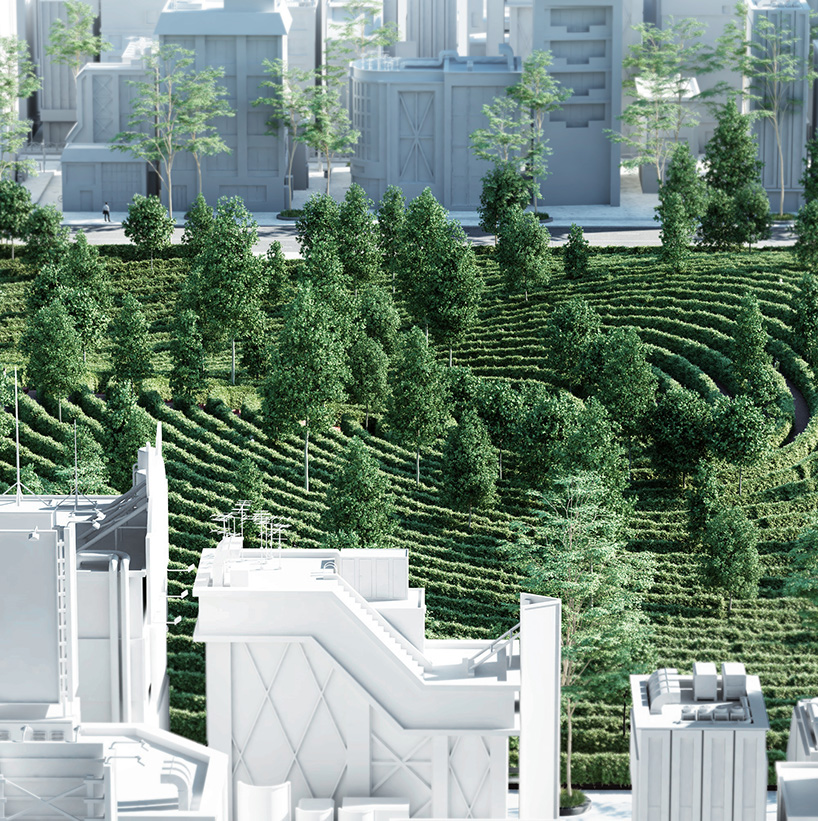 as stated by precht, the parc de la distance features wavy patterns similar to those of a japanese zen-garden, where the paths slowly spiral towards the center where users will find fountains. these symbolize the source of life and inner balance. each individual journey takes around 20 minutes, offering a breath from bustling urban areas and a brief time of solitude. the park has been proposed for a vacant lot in viena but could be implemented anywhere in the world.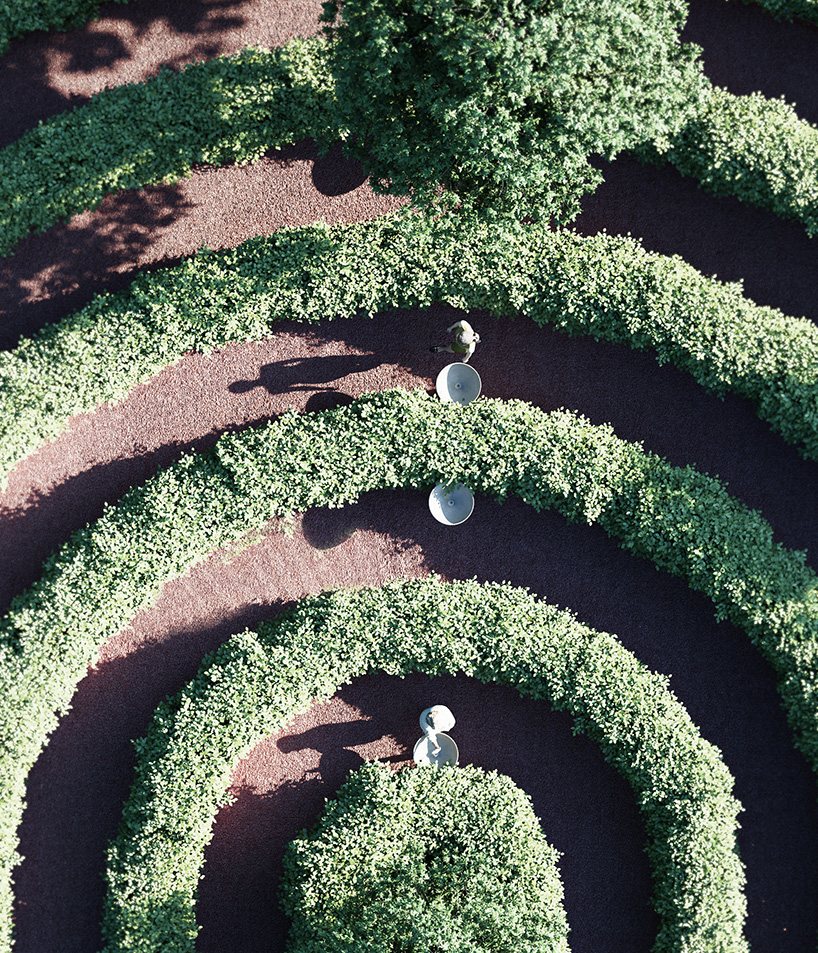 'the project started with a couple of questions regarding this pandemic,'concludes precht. 'what would a park look like and how would it function if it takes the rules of social distancing as a design guideline. and what can we learn from a space like this that still has value after the pandemic.  for now, the park is designed to create a safe physical distance between its visitors. after the pandemic, the park is used to escape the noise and bustle of the city and be alone for some time. I lived in many cities, but I think I have never been alone in public. I think that's a rare quality.'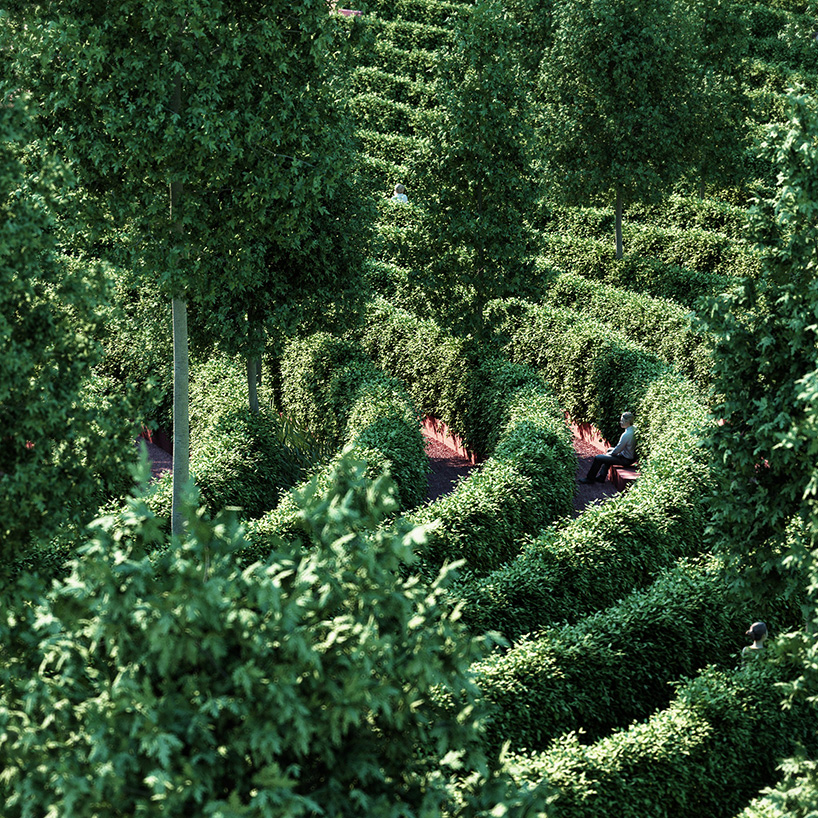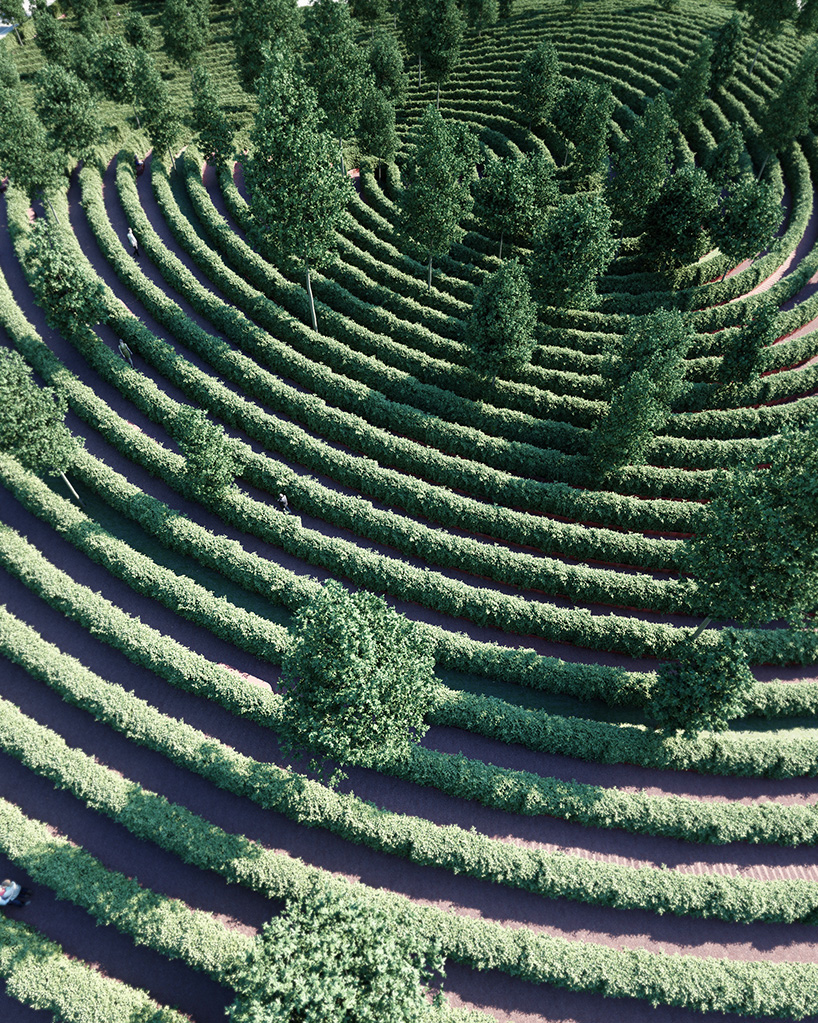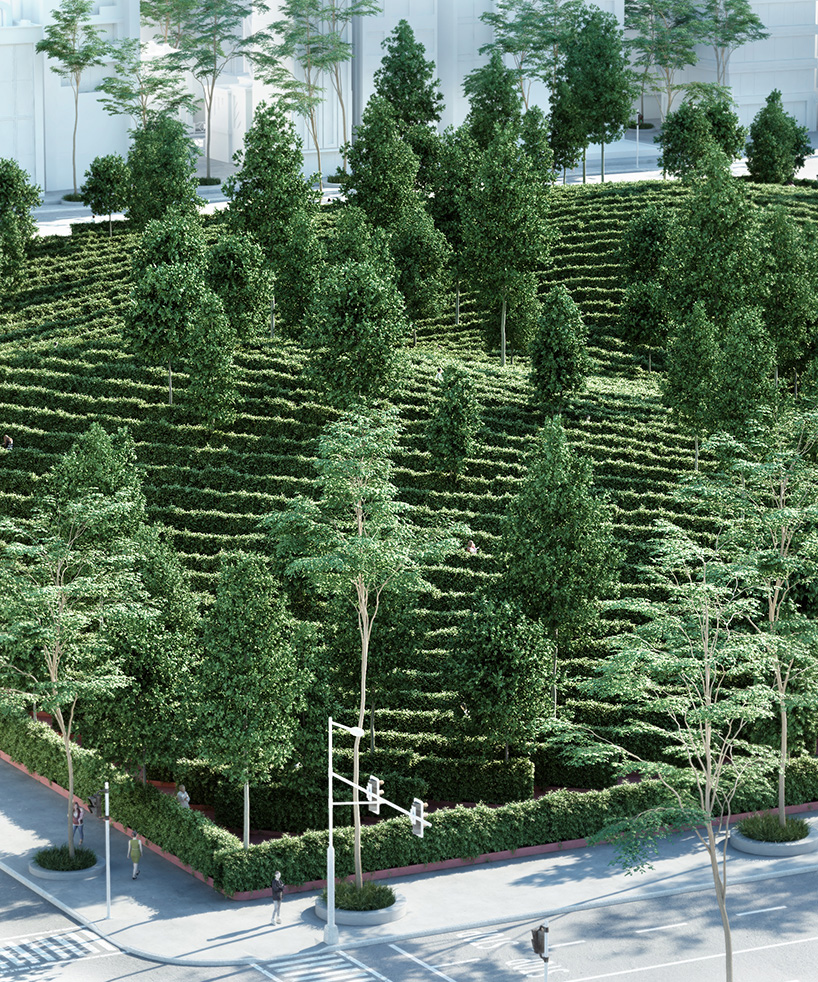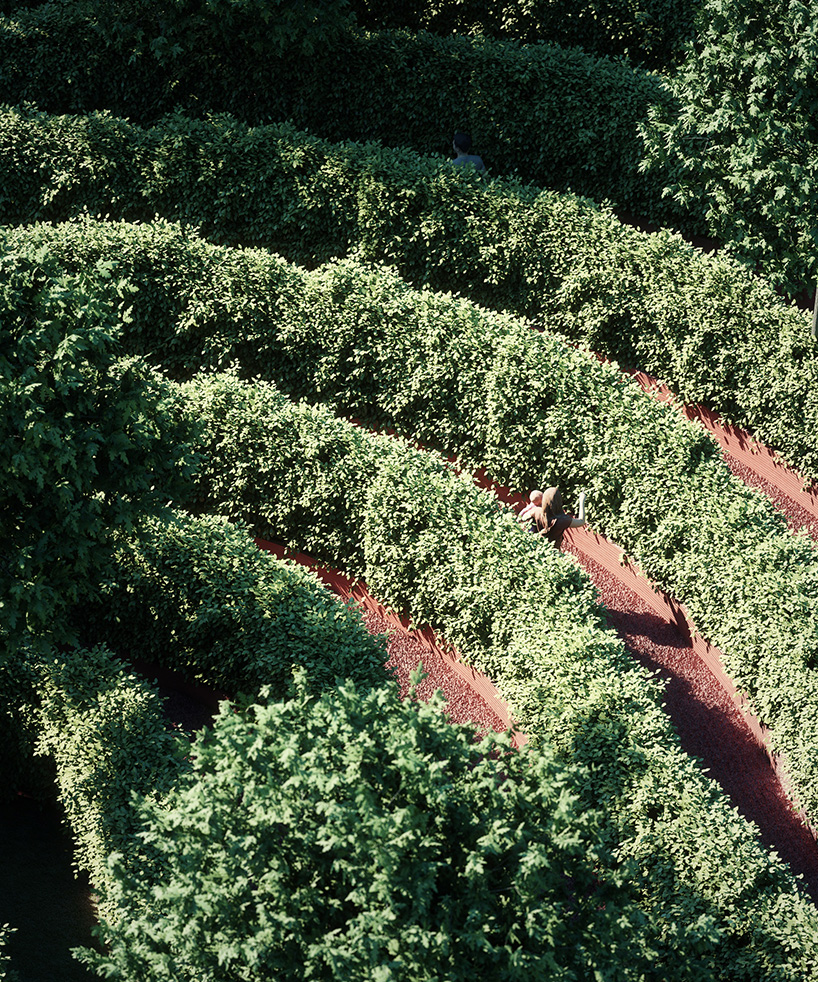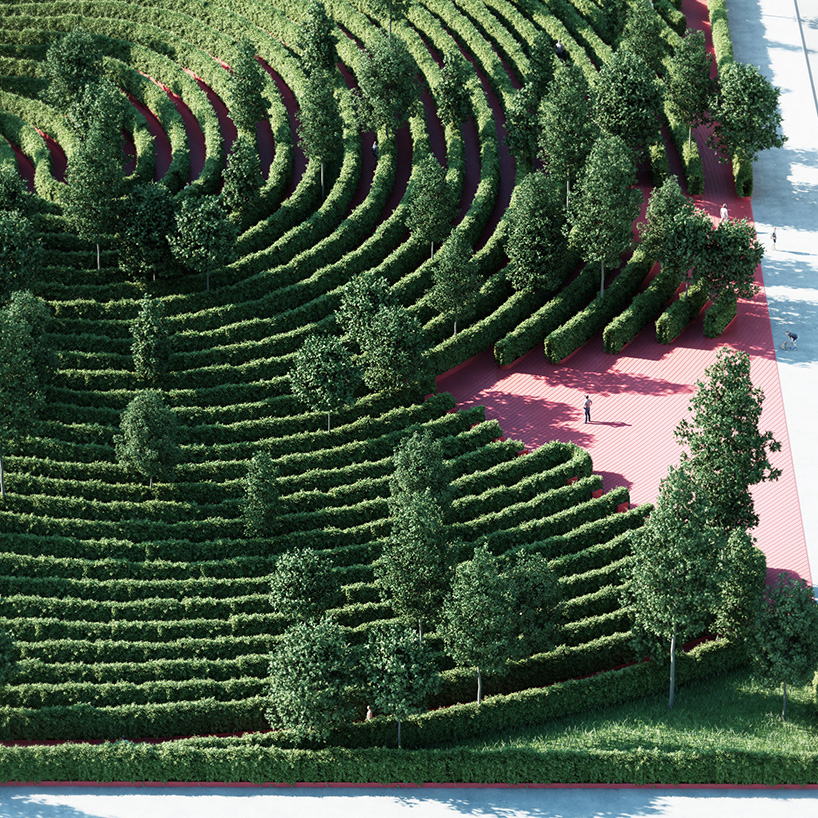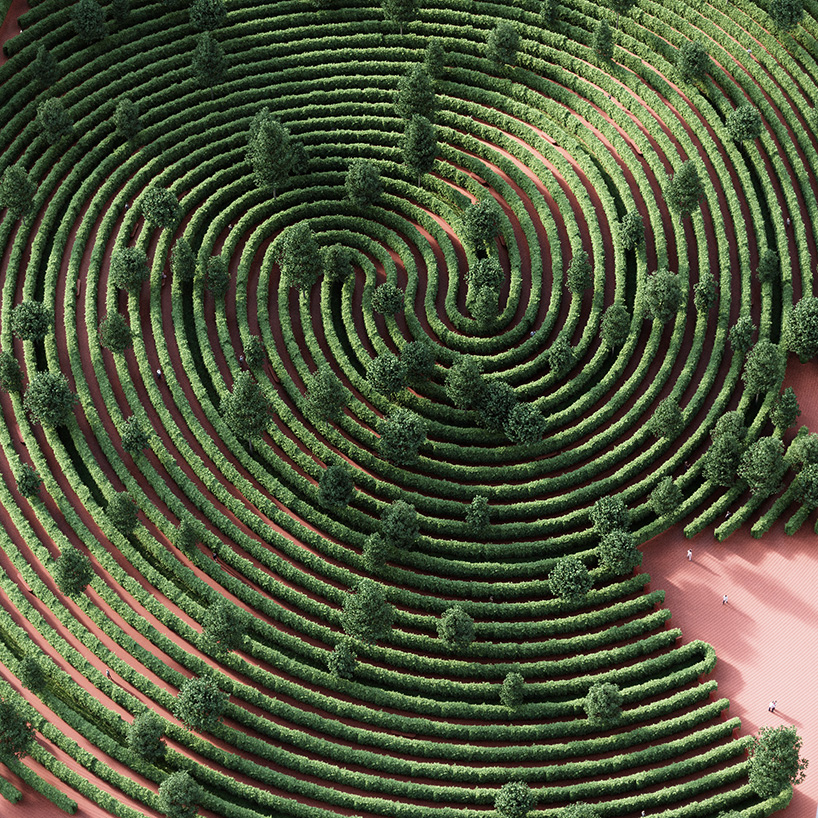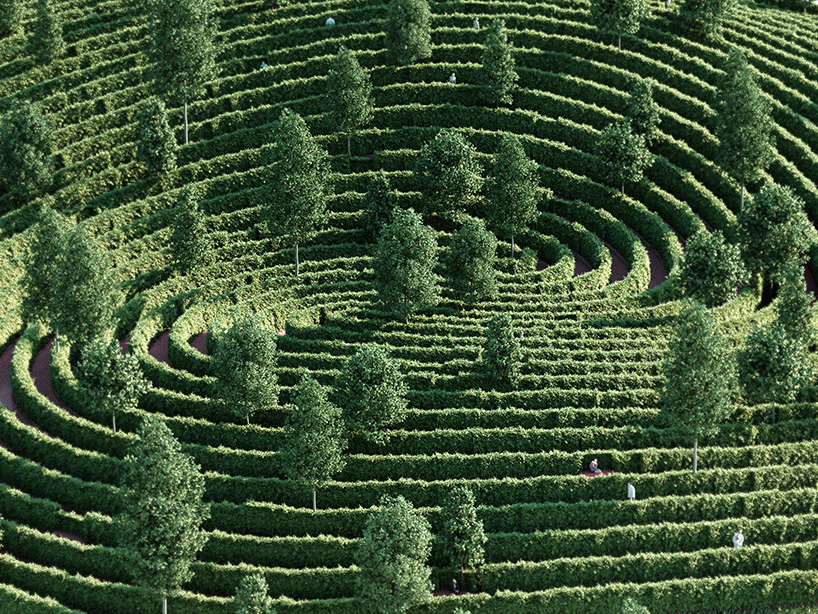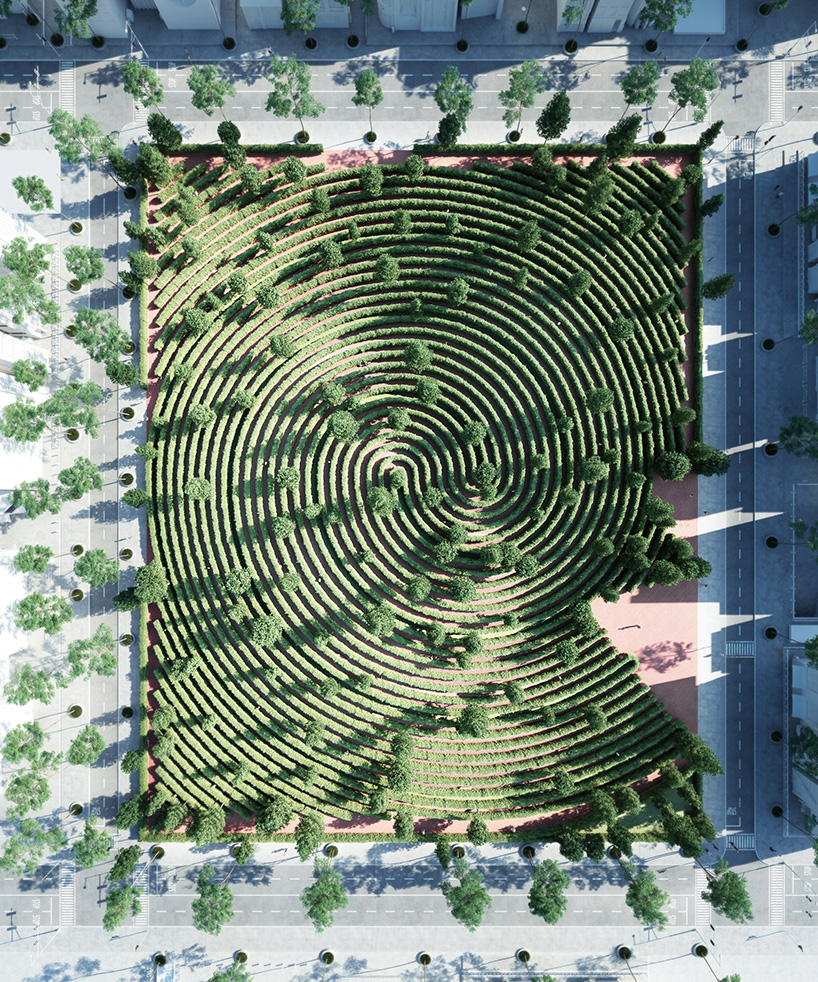 project info:
name: parc de la distance
architects: studio precht
project year: 2020
project team: fei tang precht, chris precht, andreas stadlmayer
image credits: studio precht
web: www.precht.at
instagram: @[email protected]