STVX + rubén álvarez avendaño turn a basement into an atmospheric jazz bar in mexico
this project by STVX architects and rubén álvarez avendaño involves the transformation of an used subterranean space in aguascalientes, mexico, to create an intimate place for music and culture. stepping down into 'stallworth basement', guests are invited into an atmospheric bar that subtlety highlights the architecture's original utilitarian character under gorgeous soft lighting.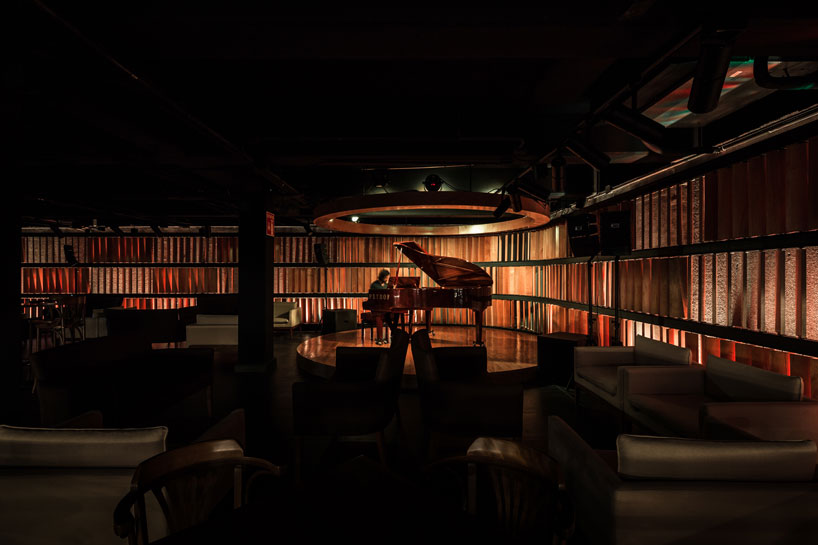 all images © oscar hernández
stallworth basement functions primarily as an intimate musical forum, receiving local and international artists with jazz and blues recitals, chamber music, string assemblies and acoustic shows. in addition, it will also provide a stage for literary discussions and presentations, small committee dinners and tastings of products native to the region and state.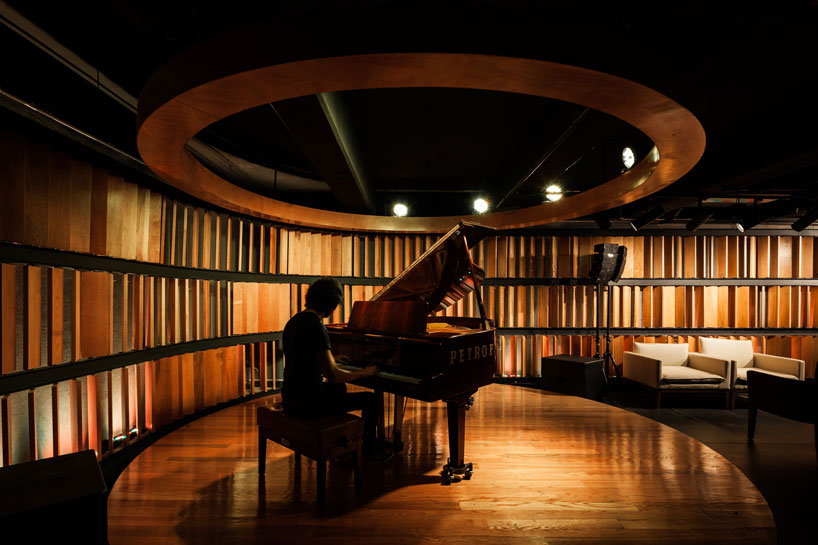 the project was commissioned by the government, which meant the budget was tight. the first and most important premise for the design consisted of minimal intervention versus forceful impact. STVX architects and rubén álvarez avendaño therefore worked with the least amount of elements possible, followed a contemporary language, used lighting as a key element to create infinitely changing atmospheres, and ultimately provided an acoustic behavior apt for superior quality musical presentations.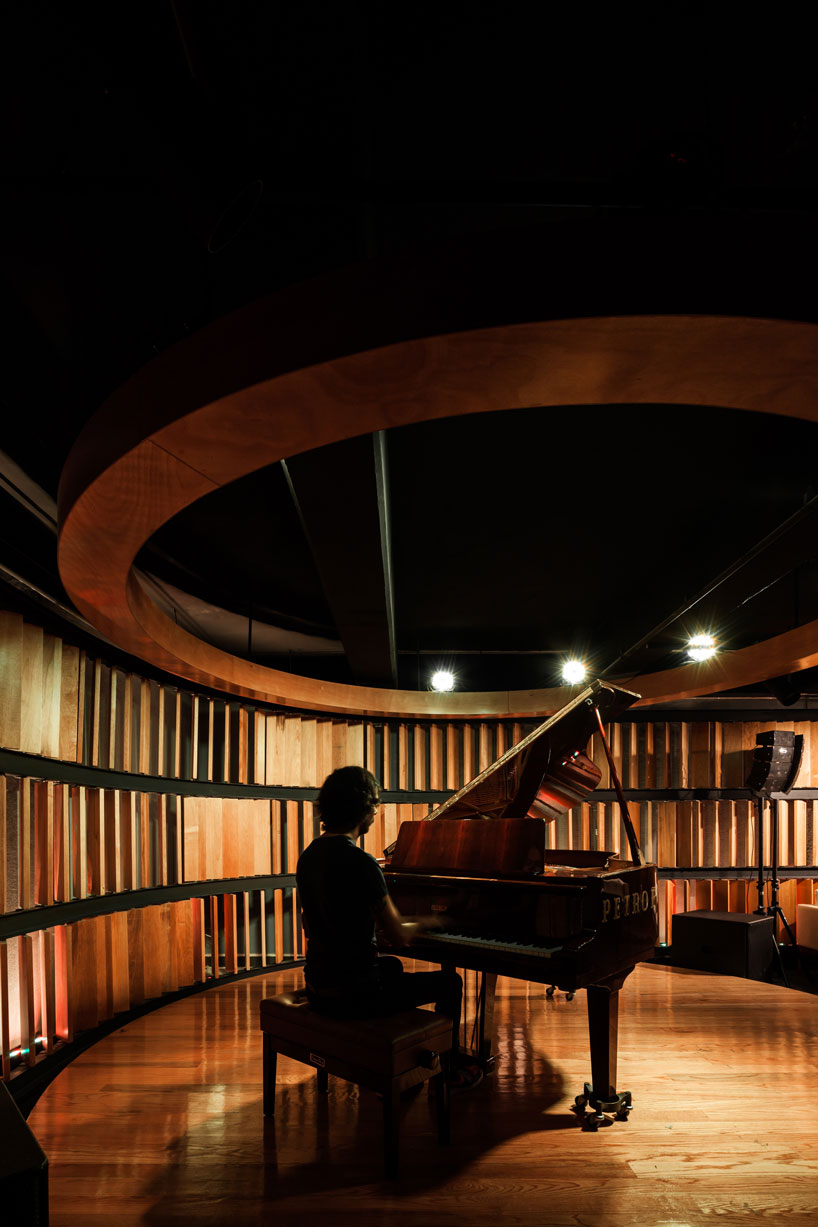 the existing space, which had little to no natural light or ventilation, and a maximum of 2.5 meters of usable height, has been transformed with a changing lattice that wraps around the L-shaped plan. composed of 607 wooden slats of approximately 70 cm in height, this design element gives the space depth as the pieces turn on their own axis. slightly separated from the wall, the space in between is illuminated with artificial light that offers a beautiful display of chromatic tones and changing intensities.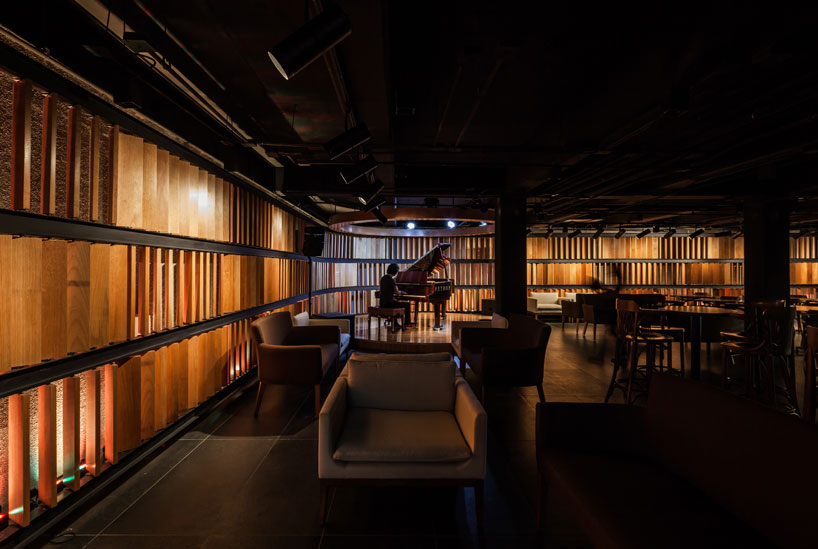 within the L-shaped floor plan, a small circular stage serves as the main focal point. crowned by a floating ring, soft lights emanates down onto musicians. moreover, the networks of exposed installations – thereby also stating the wholly utilitarian character of a basement – such as the concrete slabs with their original soffits were painted a matte black to lose the feeling of low height and oppression and therefore capturing the visitor's attention through the lattice wall and indirect lighting of the place.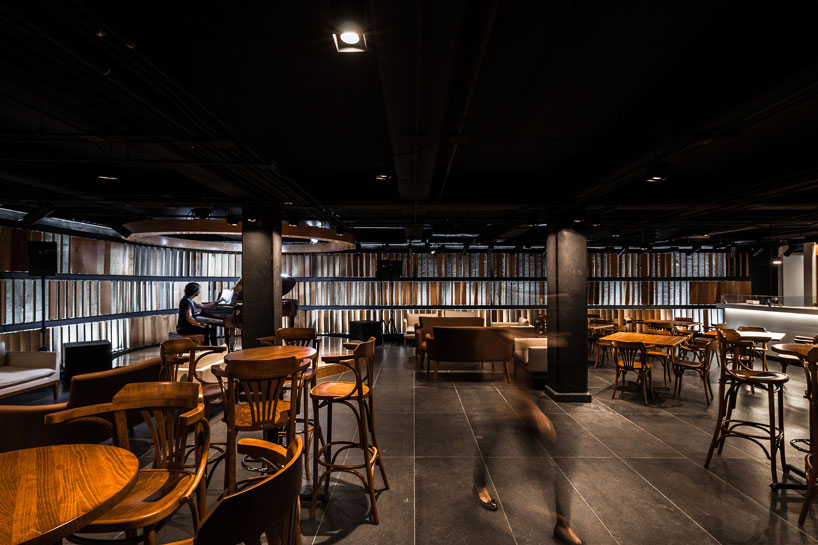 overall, the project generates a cosmopolitan and contemporary atmosphere which would simultaneously allow guests to disregard the geography in which they are situated. inaugurated in 2019, basement stallworth, named in tribute to the legendary jazz player from aguascalientes, raul stallworth, also serves as a gallery to showcase artwork on its changing walls and under its strategically designed lighting.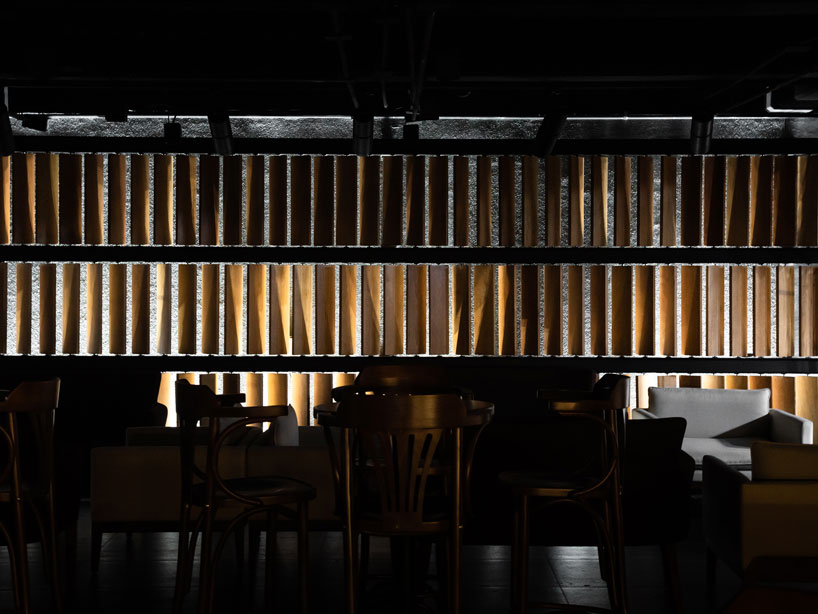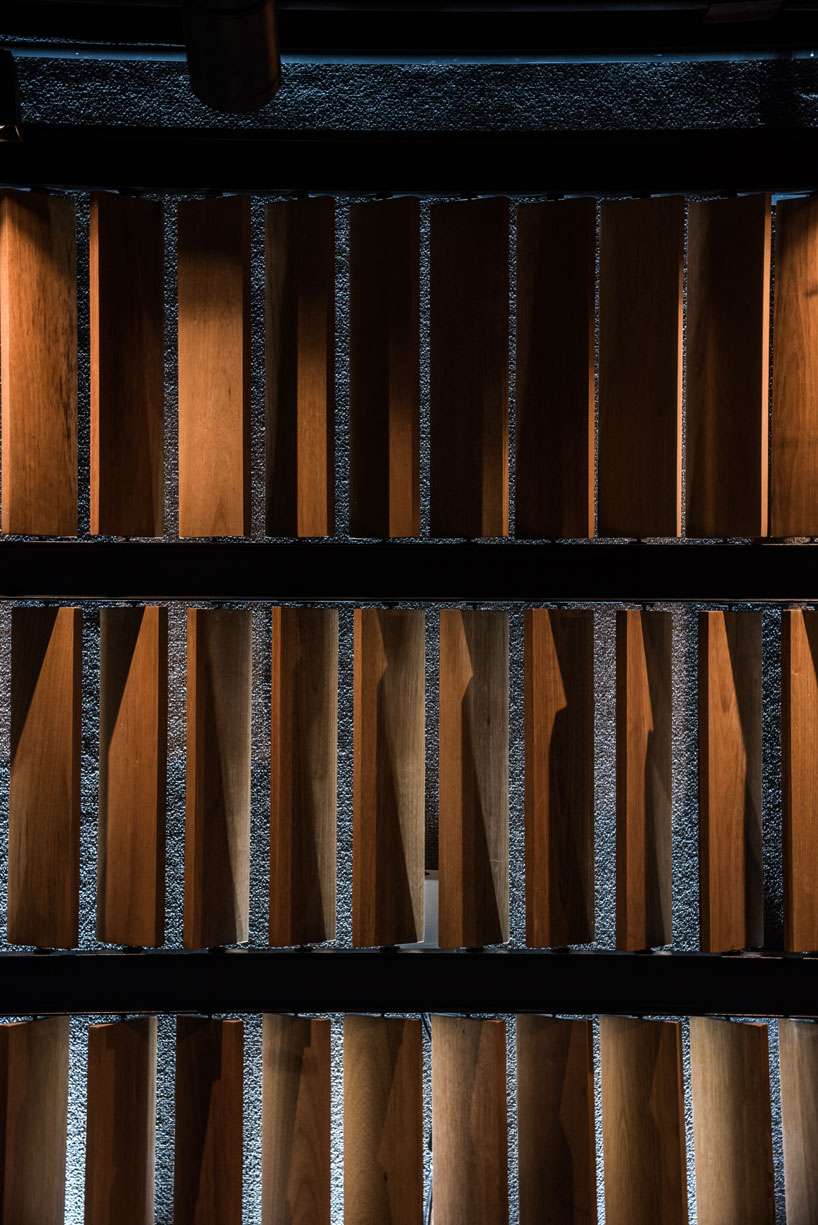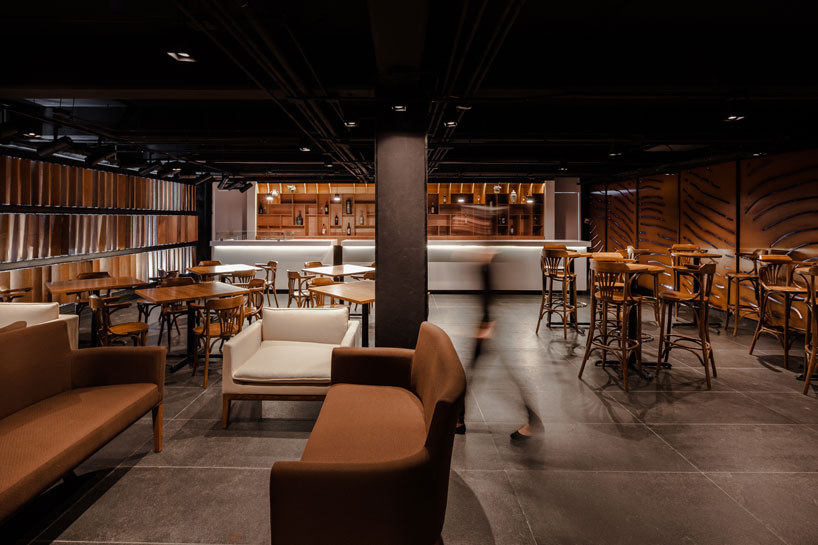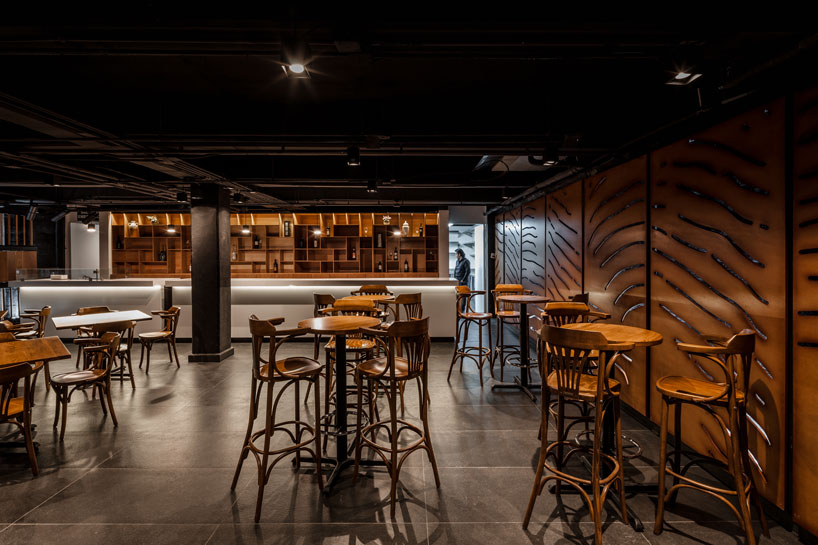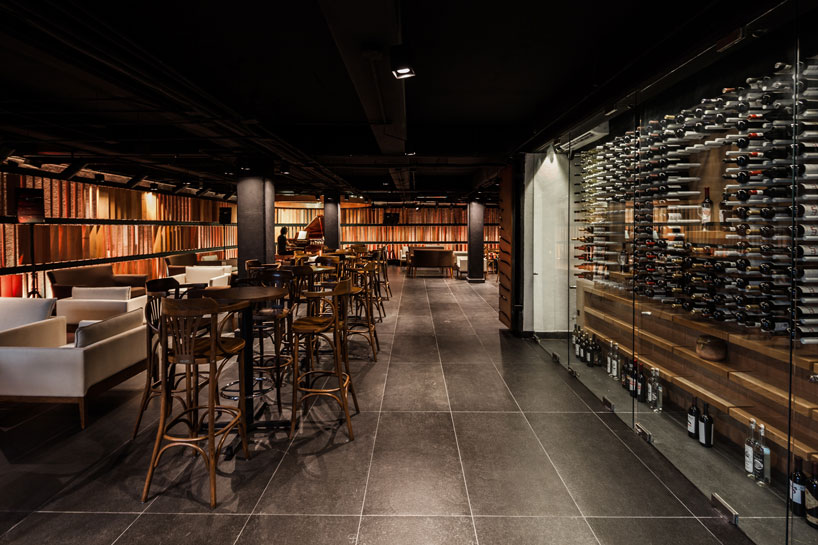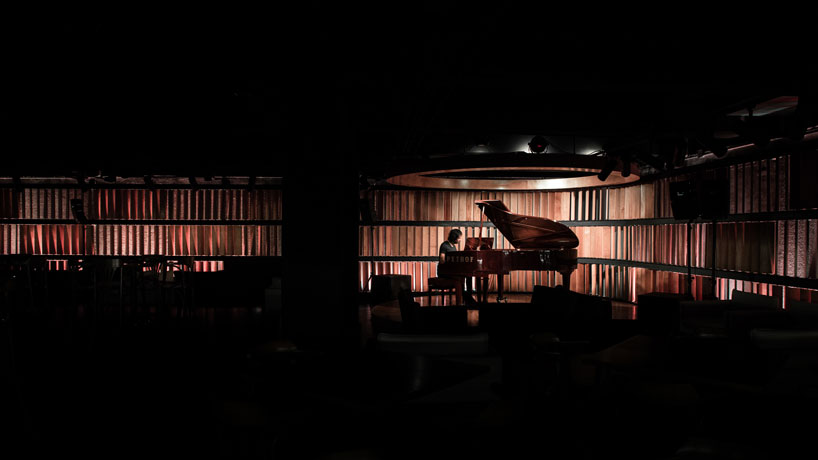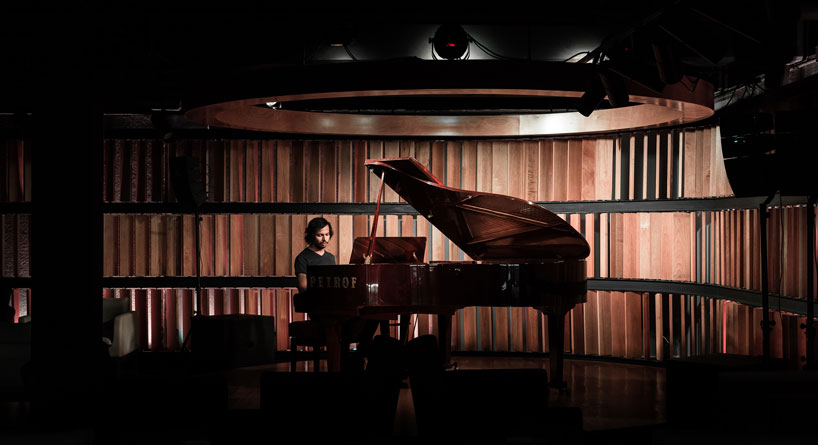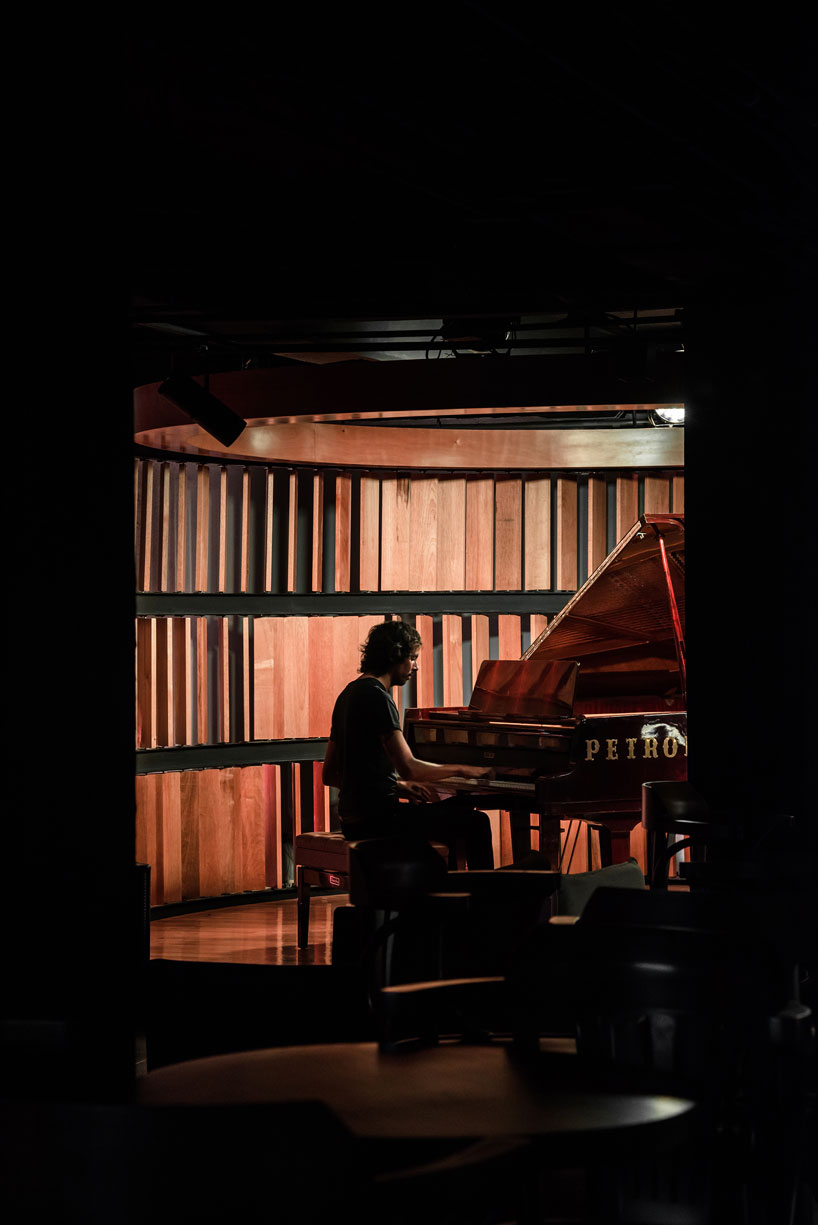 project info:
project name: stallworth basement
architecture firm: STVX architects + rubén álvarez avendaño
architects in charge: oscar hernández, daniel alcala, alberto sánchez, rubén álvarez avendaño
location: nieto 201, centro histórico, aguascalientes ags., mexico
project completion: 2019
built surface: 3713.55 ft2 (345 m2)
photography: oscar hernández
lighting: arq. hugo lamas / cátodo lighting