the EV4 gremlin is an electric foldable scooter that you can build yourself
founded in 2014, EV4 is a company based in poland that produces small electric vehicles following knowledge and experiences gained from avionics. their latest product is the EV4 gremlin, a folding mini electric scooter designed to fit in the trunk of a car and available in two versions: assembled and KIT — with the later one intended to be built at home.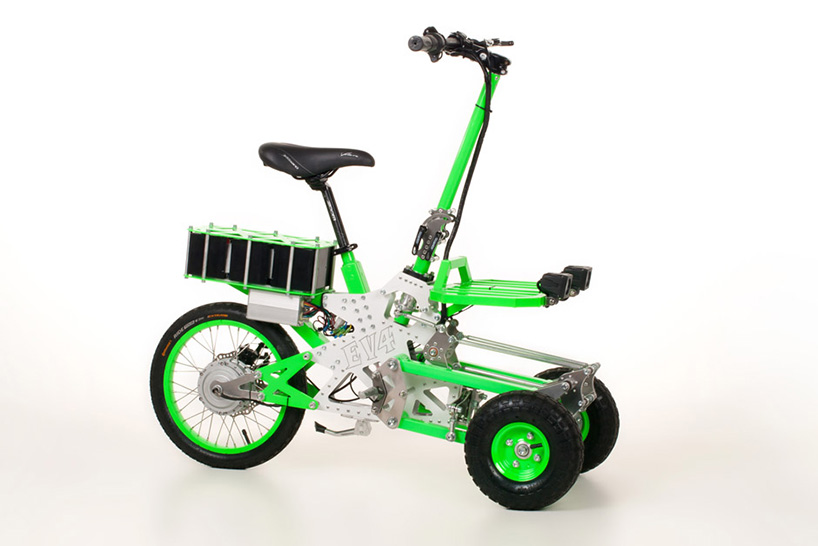 images courtesy of EV4
the EV4 gremlin comes in five different fluorescent colors, not only because the look good, but also because they increase visibility and safety. the colored surfaces are power coated, reducing the risk of scratches, chipping, abrasions, corrosion, fading, and other wear issues. the vehicle has a tilting system that allows the rider to tilt in corners and is equipped with a 350W brushless electric hub motor powered by three 12V, gel type batteries used commonly in motorcycles. the rage of the scooter is 30 km at a maximum speed of 25 km/h. it can also be powered by a li-ion battery pack extending its range up to 40 km.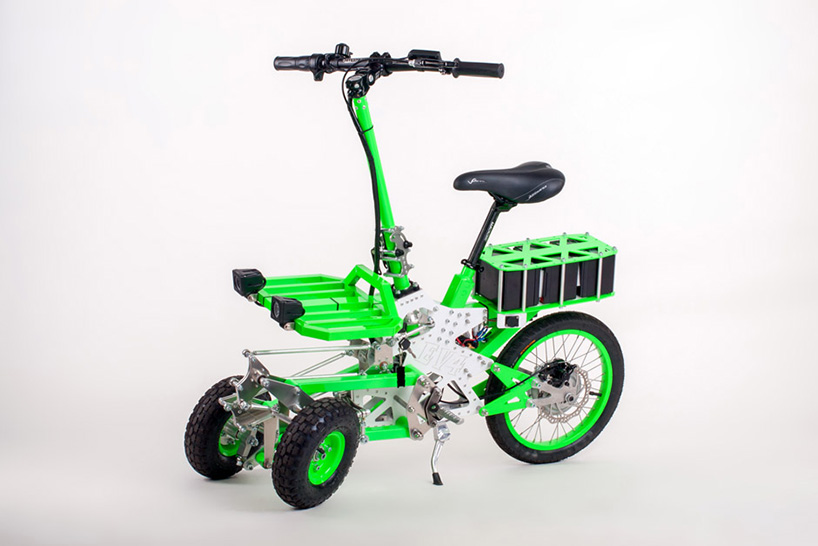 for those interested in assembling the kit, it's worth to note that battery packs are not included, but available separately. all the parts that are hard to assemble need riveting, welding or gluing come pre-assembled. and even if it looks challenging, building your own EV4 gremlin will be a fun and rewarding activity.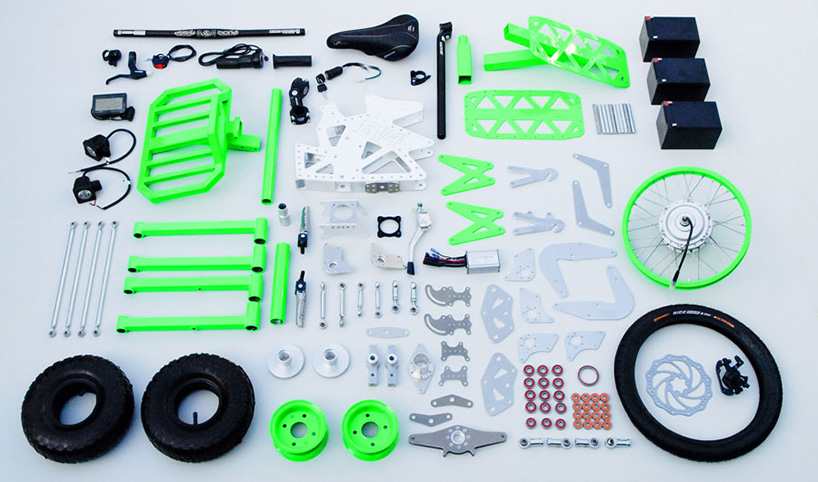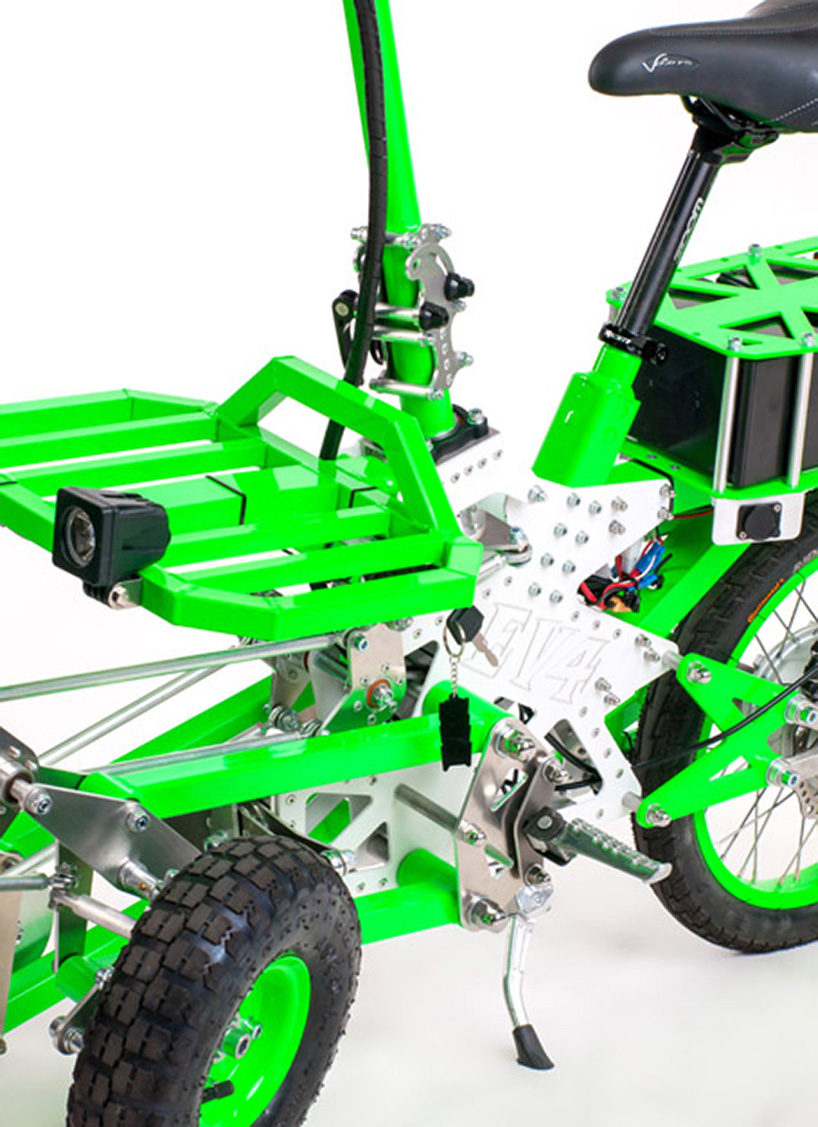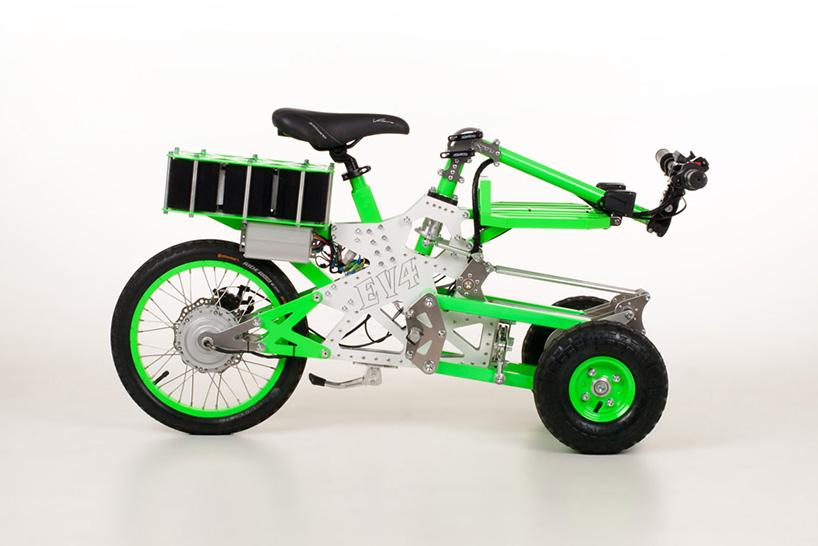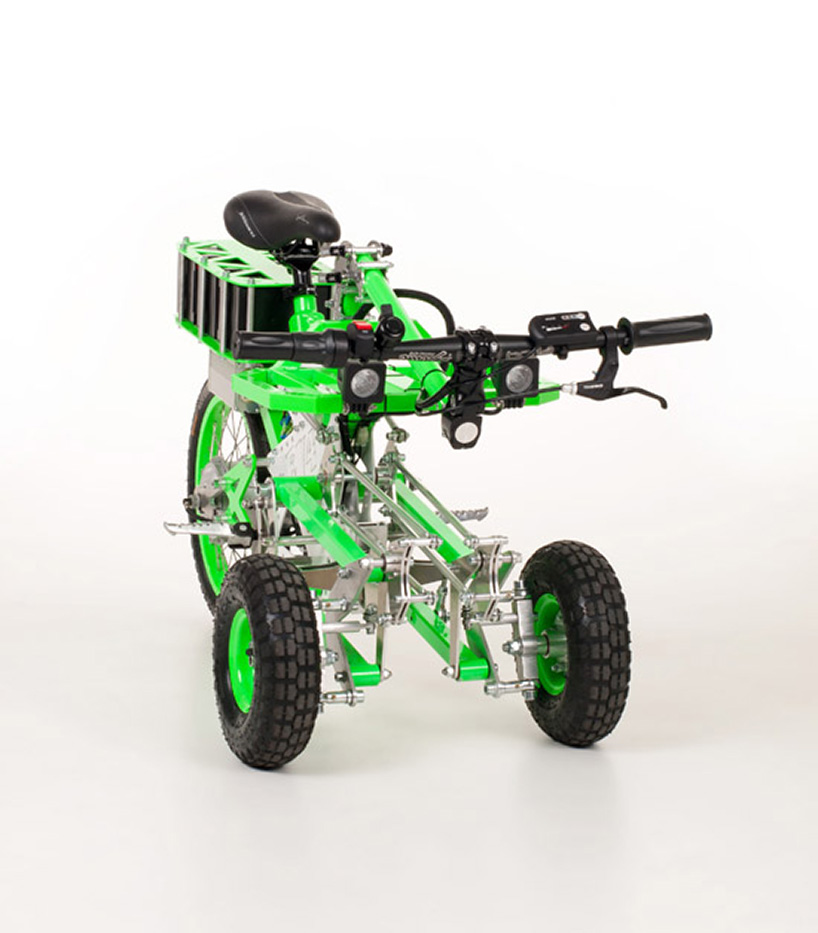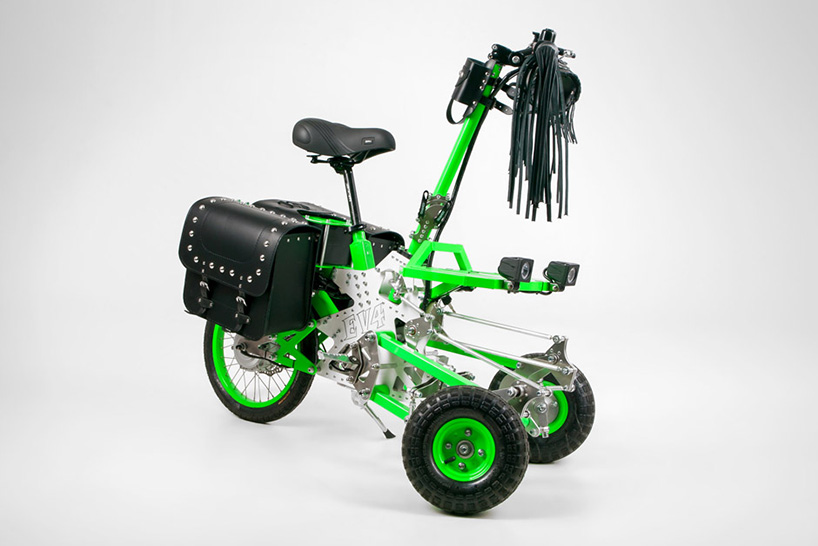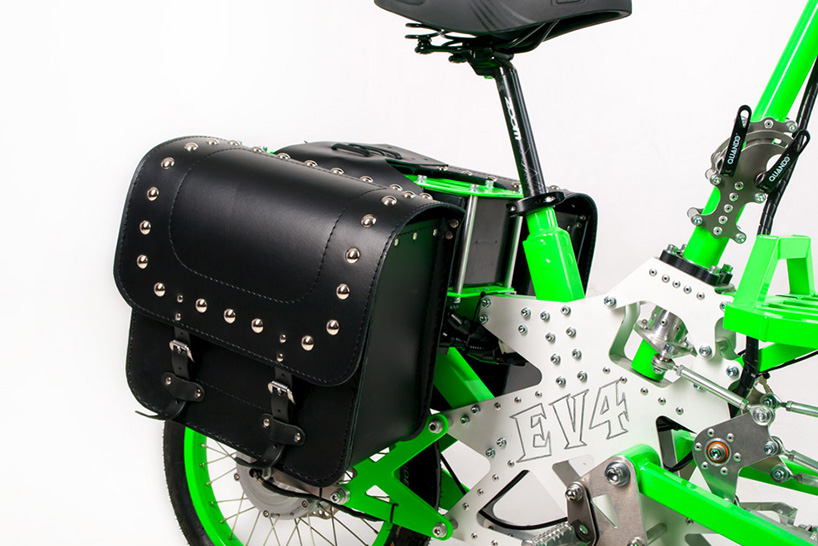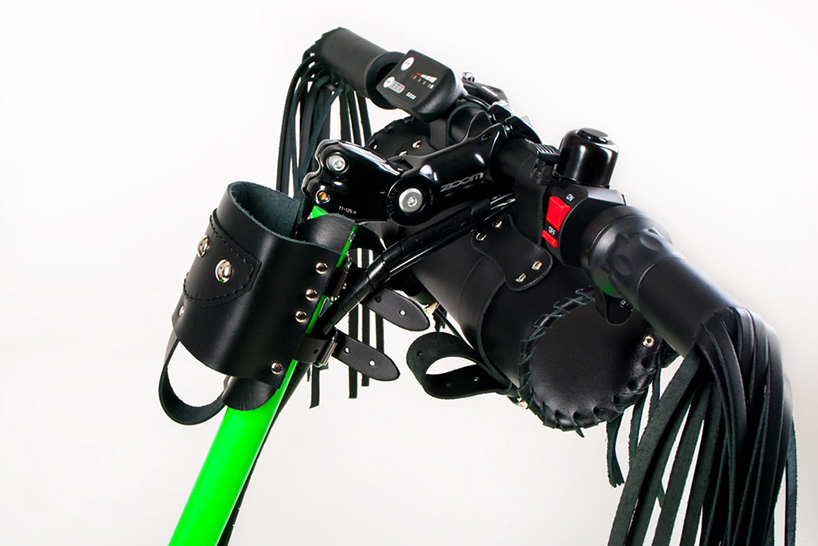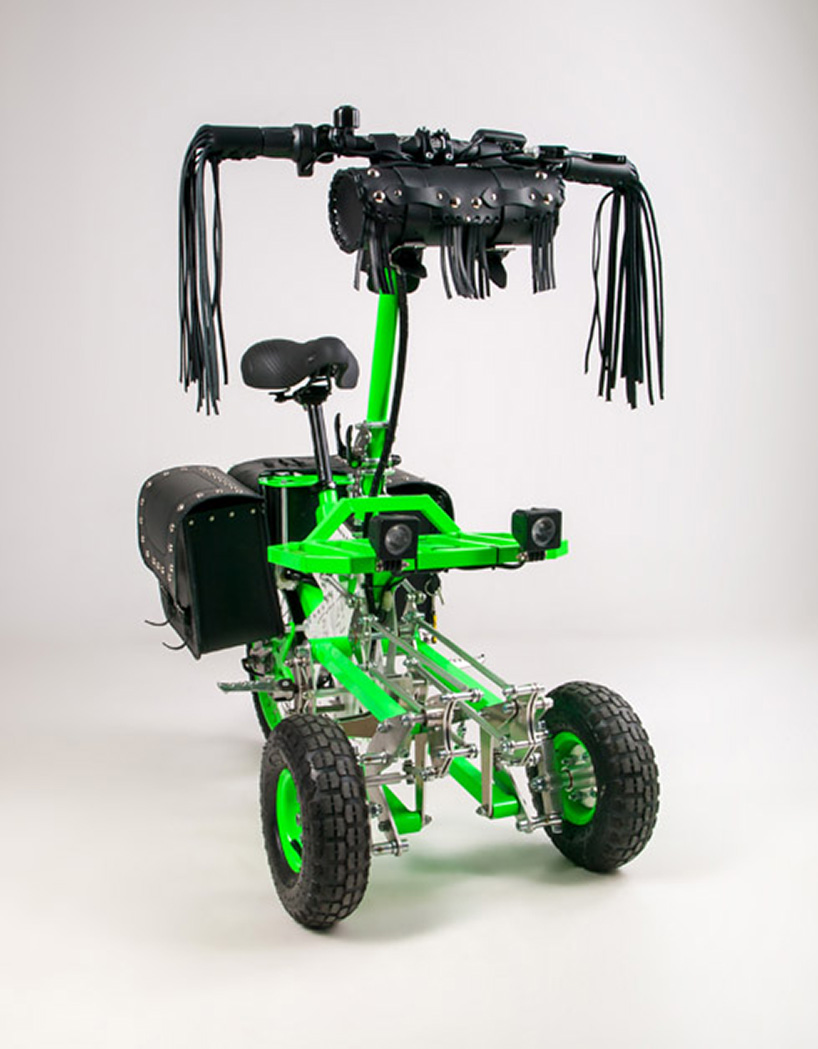 project info:
name: EV4 gremlin
company: EV4
type: electric foldable scooter
available: assembled and KIT