the katalis EV.500 electric motorcycle takes cues from a WWII fighter aircraft
based in jakarta, katalis company — a design and branding studio consisting of multidisciplinary experts focusing on developing projects in the fields of mobility — has developed an electric motorcycle amidst the COVID-19 pandemic. dubbed the katalis EV.500, the bike is a custom build of a selis garuda electric motorcycle inspired by a WWII fighter aircraft.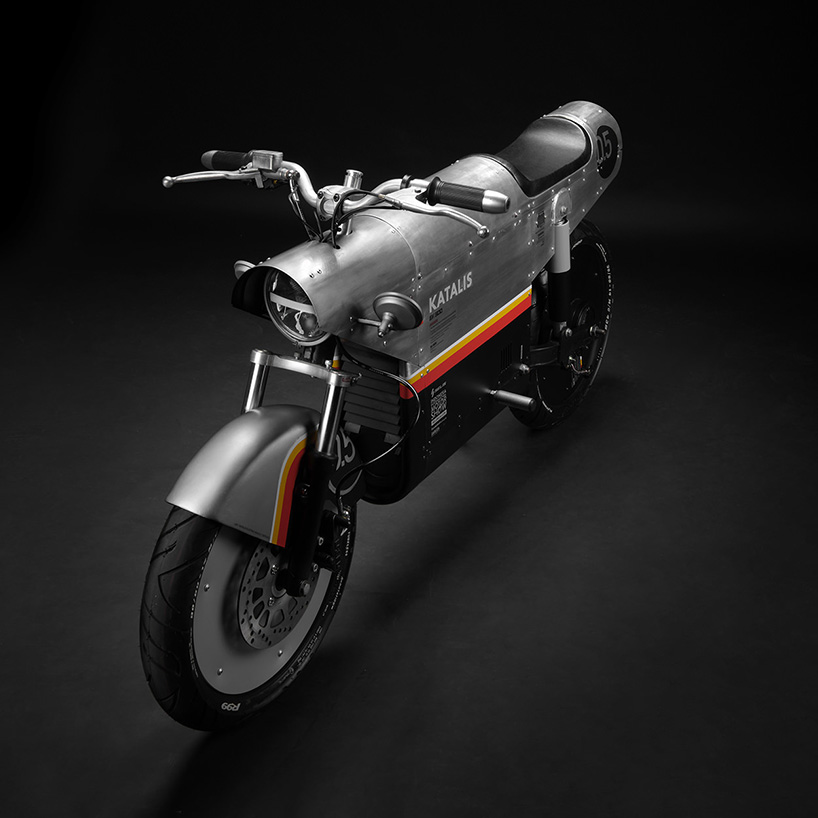 for the katalis EV.500, the design team got rid of the existing frame and replaced it entirely with a new body made of series 6061 aluminum. the resulting look is a mix of nostalgic military design with a japanese element and the future technology of electric vehicles. 'we think it is quite rare to have an electric motorcycle design that has a metal body or shield,'comments julian palapa, principal designer at katalis company.'furthermore, the rider of this electric motorcycle will also be spoiled by various retro-style yet functional instrument panels — from an analog voltmeter to the light switch.'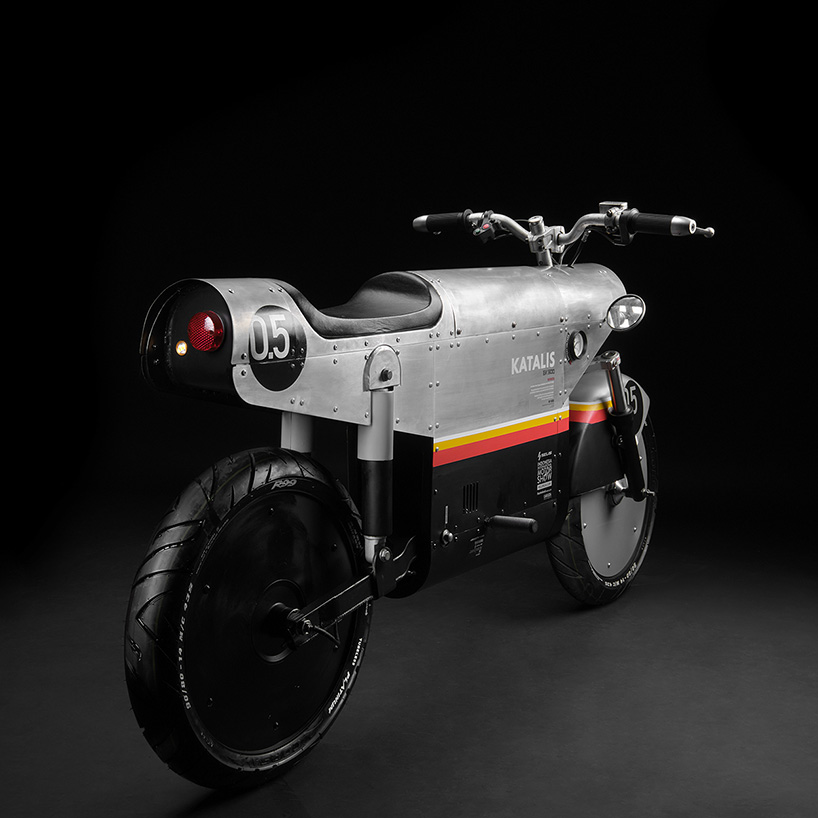 three main variables were taken into consideration when developing the katalis EV.500: first, the bike needed to provide a sense of freedom in access to mobility for its users; second, it should provide happiness to the riders; and third, it should be a pollution-free riding experiences.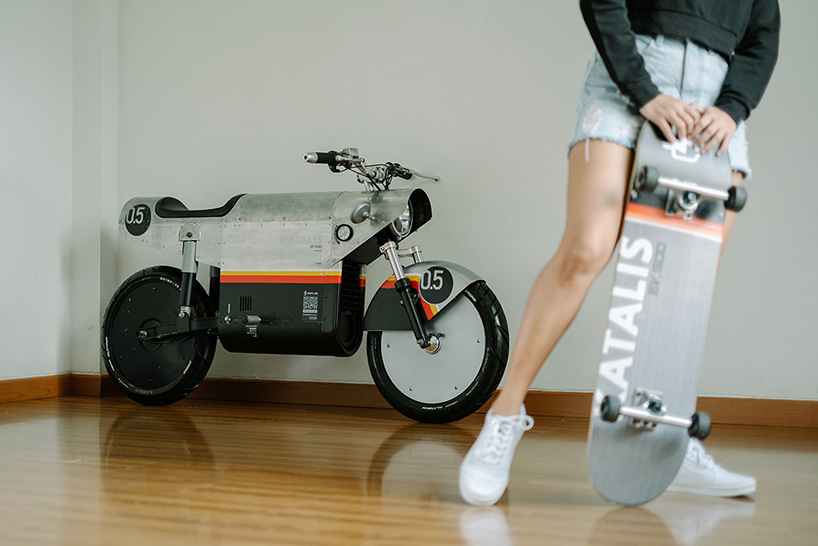 palapa also hopes that the debut on instagram of the katalisEV.500 encourages young people to innovate while in lockdown:'being at home does not mean that we can't do anything. we can learn while doing so many things. we believe what limits design is only the willingness of each person to imagine. if we can custom-built an electric motorcycle from home, the young generation can do it as well.'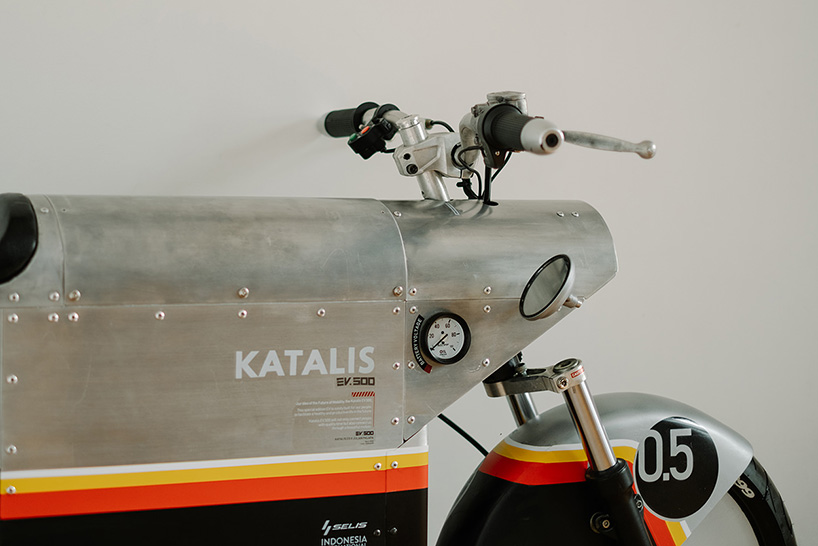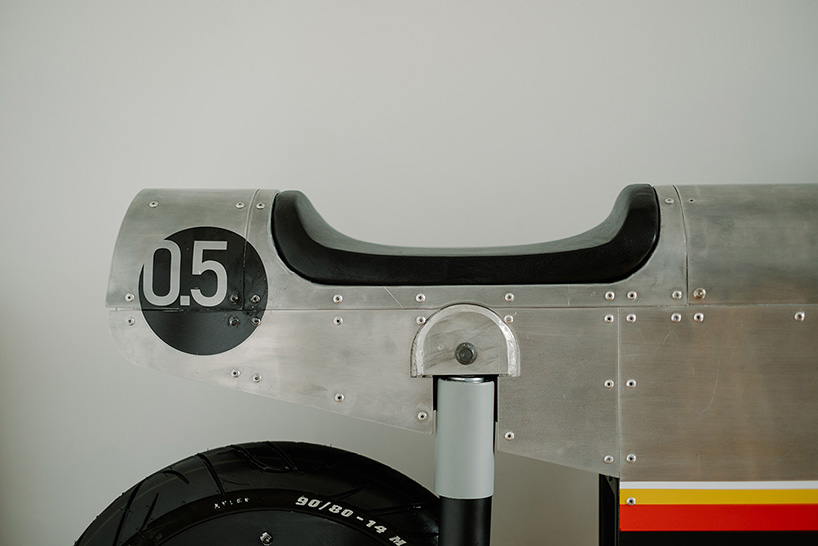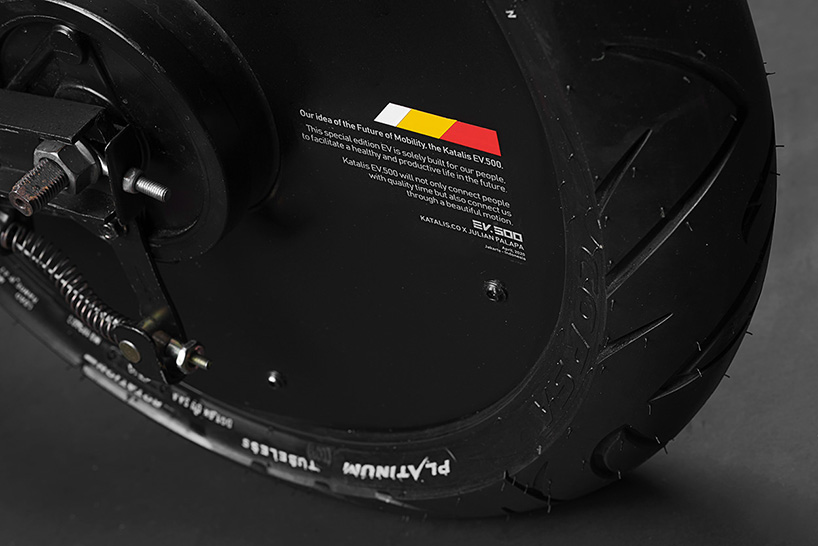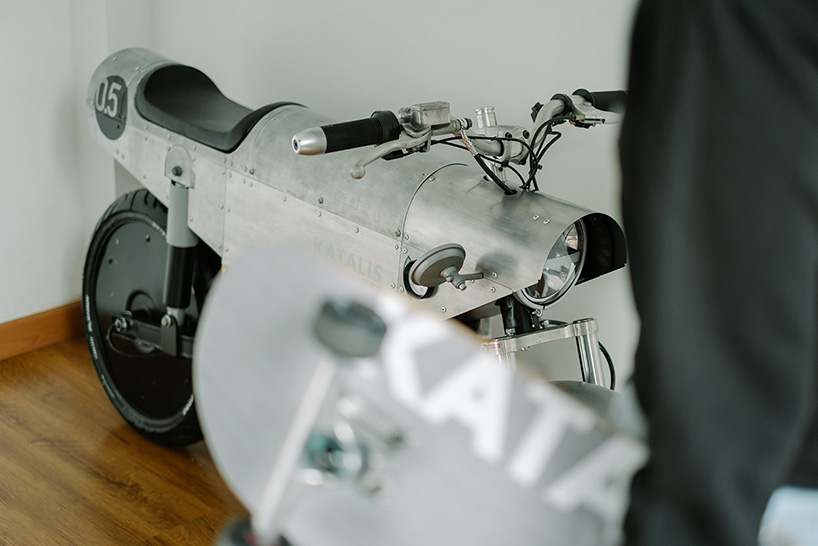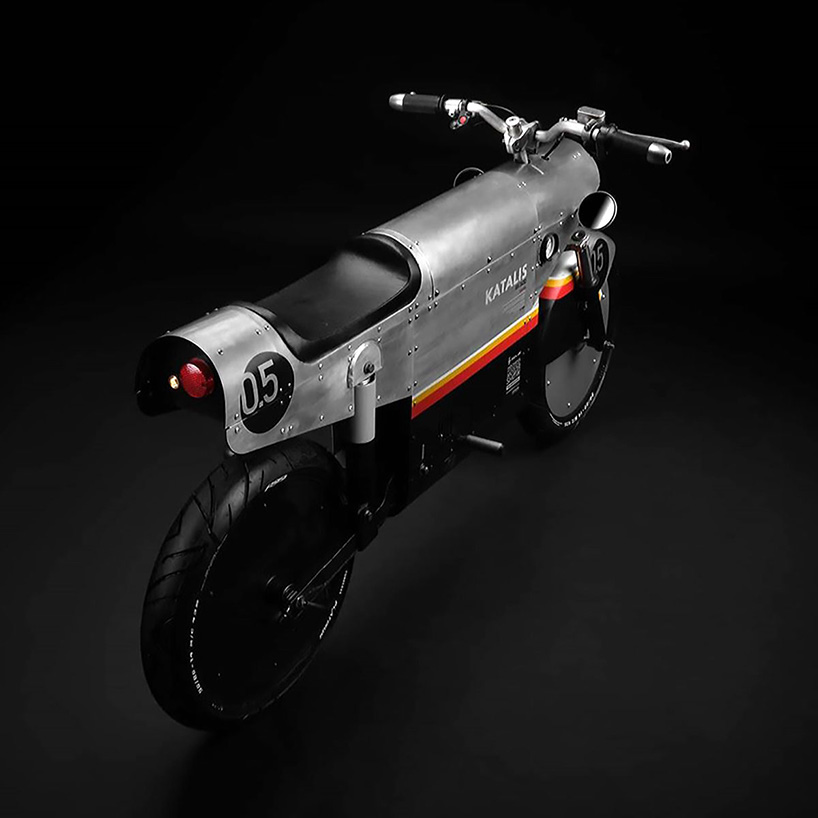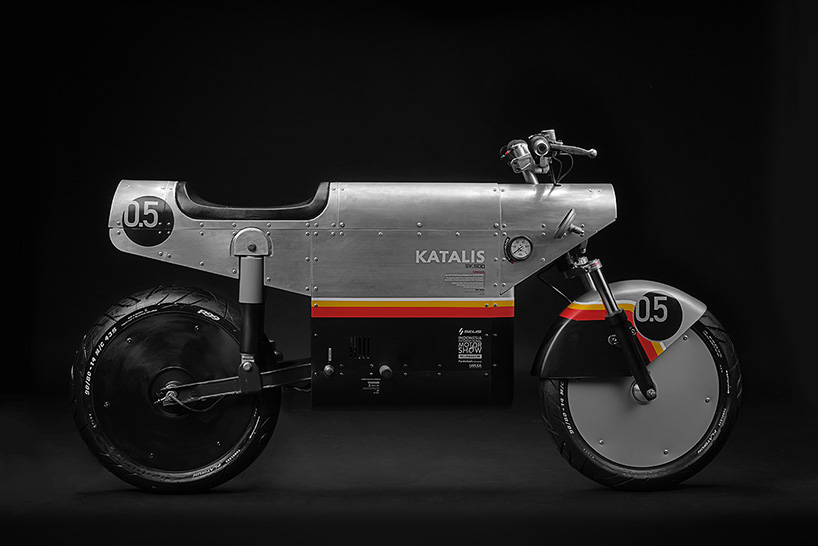 project info:
name: katalis EV.500
type: custom build electric motorcycle
designer: katalis company