these umbrellas by YOU + MORE! reproduce the beauty of jellyfish
YOU + MORE! is a japanese miscellaneous goods brand founded on the concept of making everyday life completely familiar and more enjoyable and laughable. their latest product is a set of three different jellyfish umbrellas created in collaboration with kamo aquarium — a space in japan's yamagata prefecture which boasts the largest number of jellyfish exhibits in the world.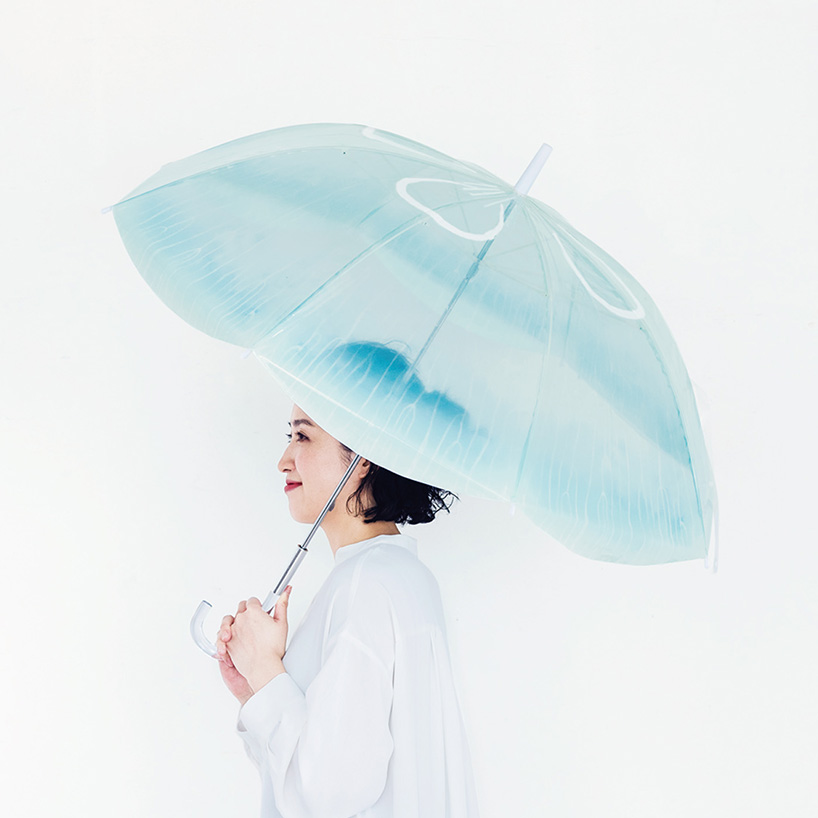 images courtesy of YOU + MORE! at felissimo 
the YOU + MORE! jellyfish umbrellas faithfully reproduce the patters of three different jellyfish species: moon jellyfish, red jellyfish and octopus jellyfish. the creation of all patterns was done together with the designers and a keeper at the kamo aquarium, resulting in umbrellas that aim to make you feel like a jellyfish on a rainy day. this feeling has been achieved through the transparency of the material and the gradation of the color that perfectly expresses the jellyfish.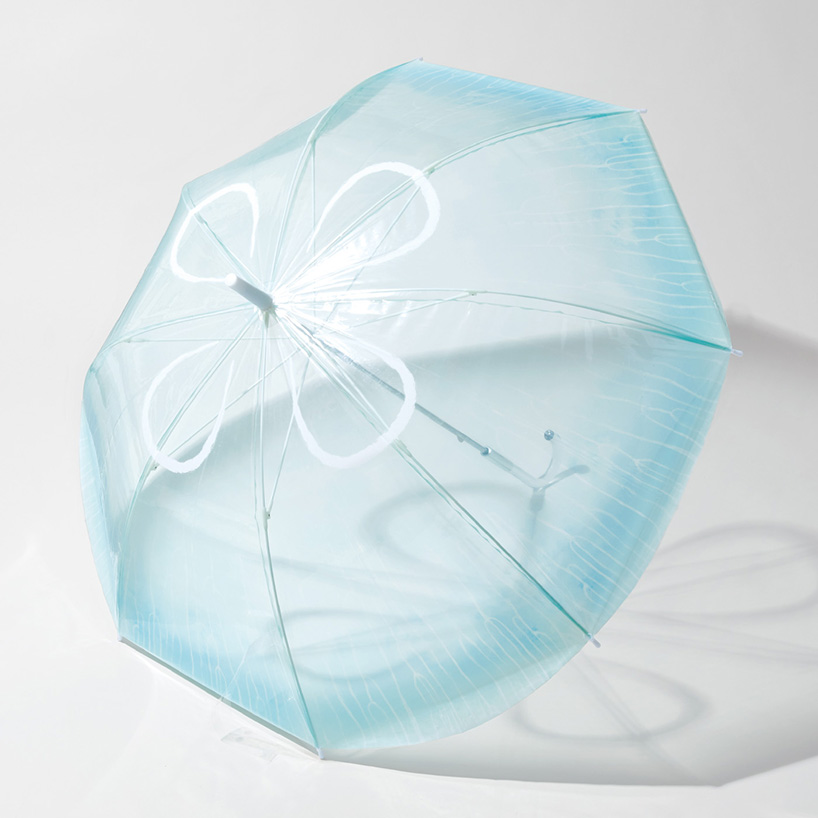 'the idea of ​​an umbrella in the image of a jellyfish has been around for a long time, but there has never been a realistic one that looks like a real jellyfish,'comments felissimo, the japanese site where you can buy the jellyfish umbrellas. 'the jellyfish keepers supervised the detailed parts based on the ecology, and three beautiful and realistic jellyfish umbrellas were born.'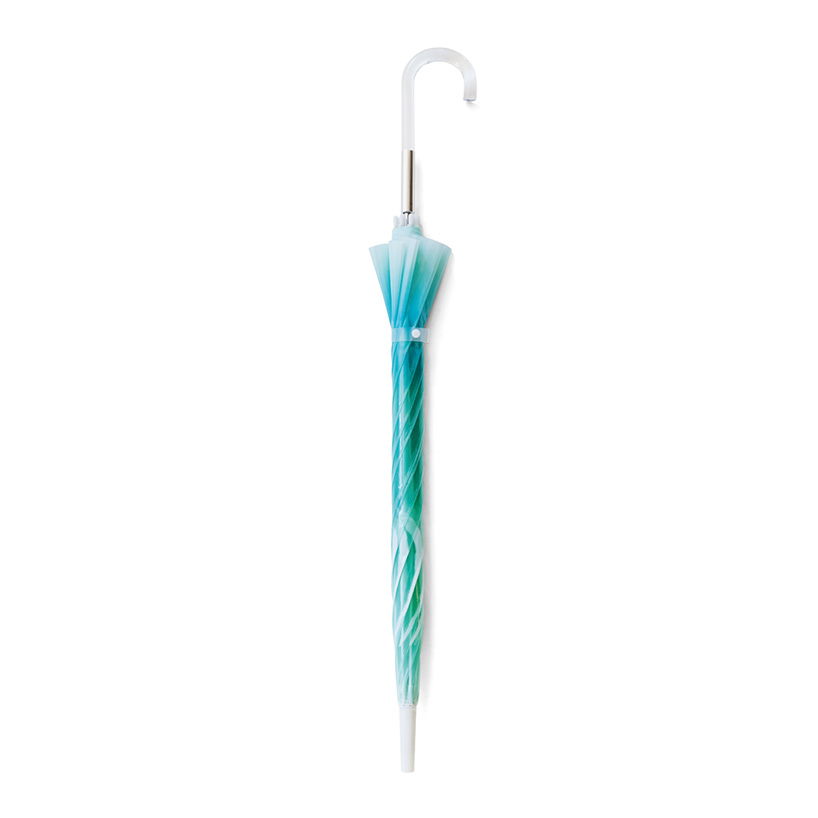 all three umbrellas feature the color gradient and comes in three colors: blue, orange and yellow, with each featuring a different pattern. the hem of the umbrella is gently curved, somehow like a dome, resulting in a silhouette that gives great rain coverage. all three umbrellas feature a fabric made of polyethylene and the handle is made of fiberglass, adding to the overall transparency of the product.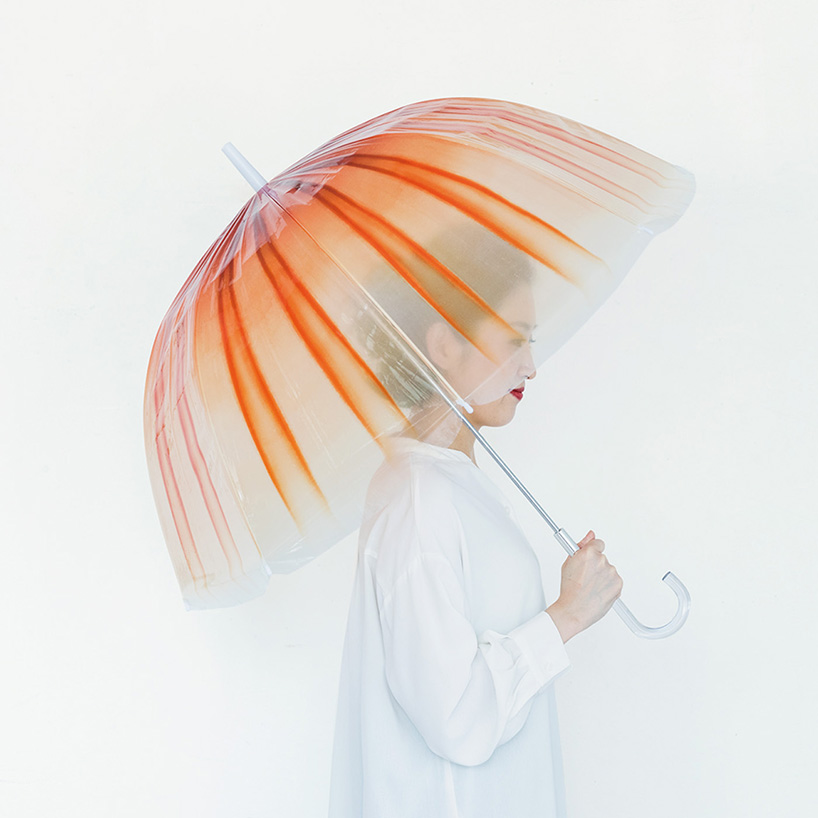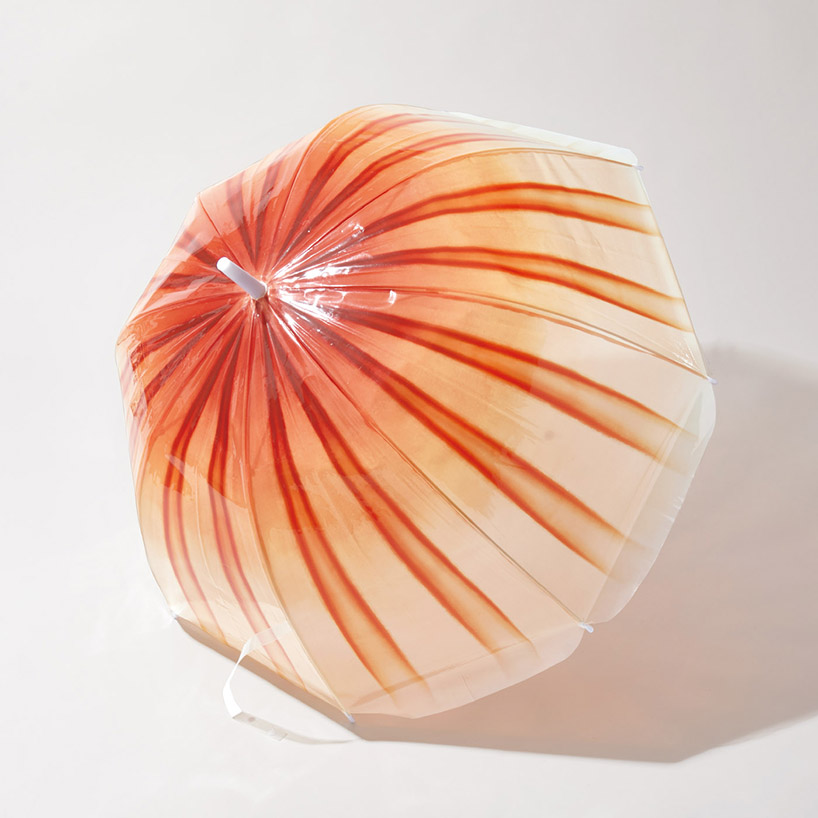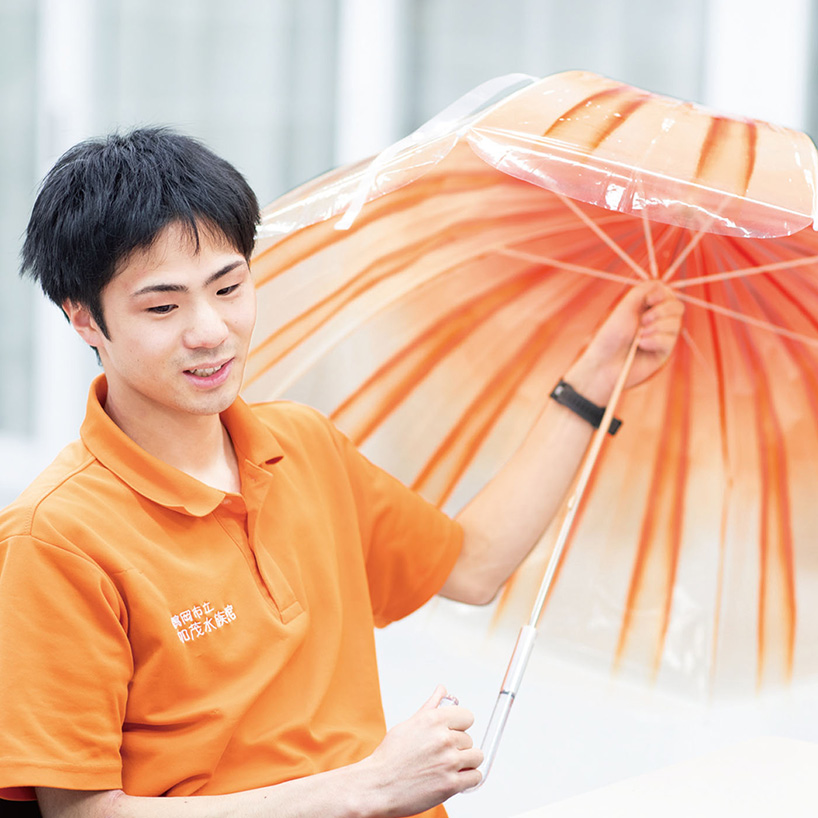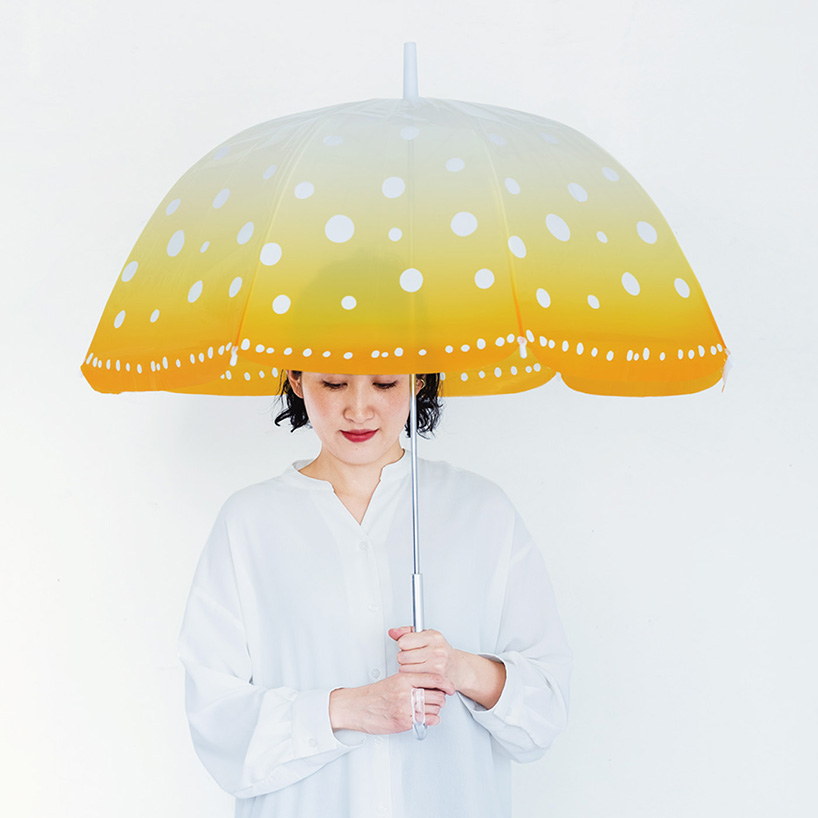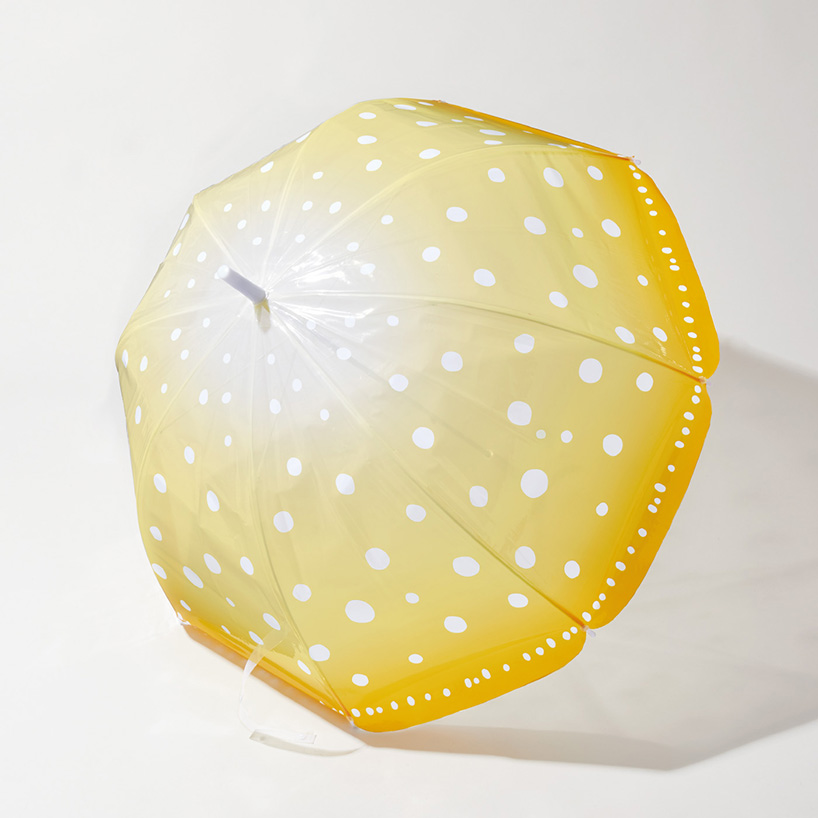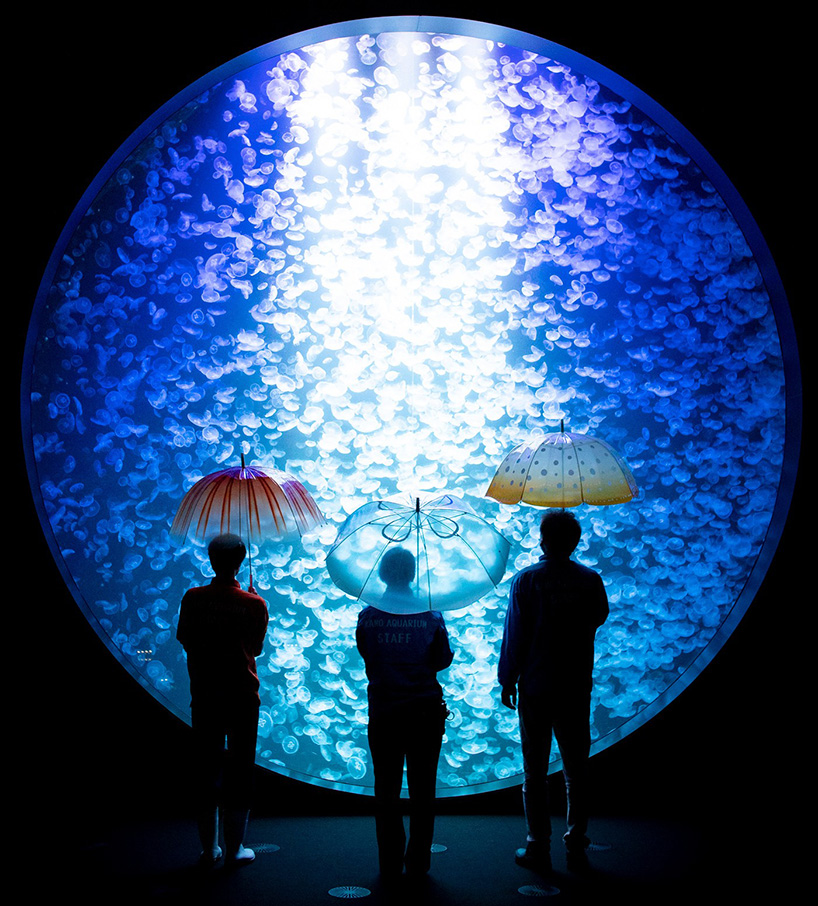 project info:
name: jellyfish umbrellas
designer: YOU + MORE!
in collaboration with: kamo aquarium