toob studio renovates corner house with series of openings in hanoi, vietnam
corner house by toob studio is a renovated five-story townhouse built in the 2000s at an lively intersection in hanoi, vietnam. the residence is integrated into the surrounding landscape of the the corner lot through a series of simple and flexible elements. its exterior is wrapped in a continuous surface that protects the residents' privacy, while it becomes less solid on the edges to allow light, air, and sound to pass through.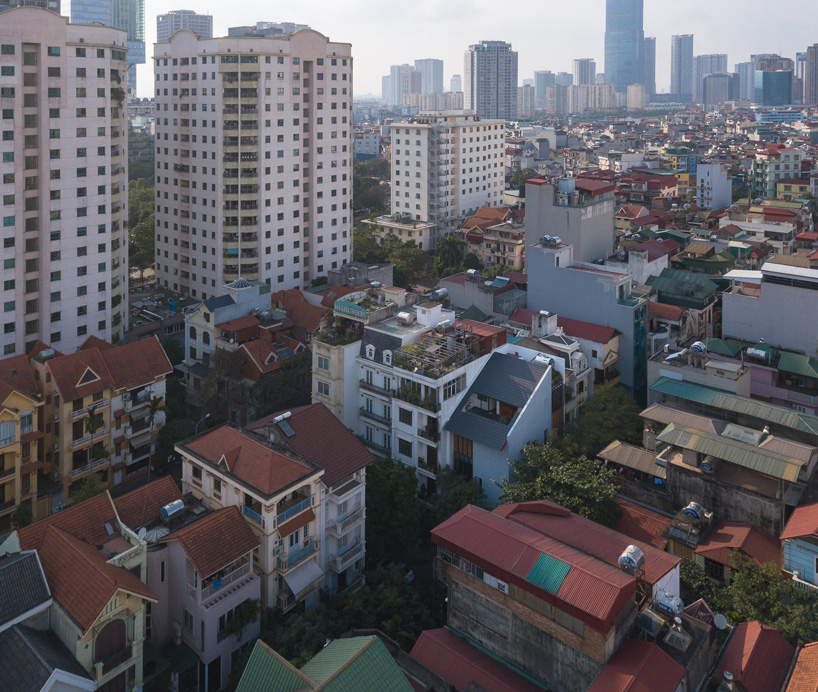 all images by trieu chien
located on a vibrant, lively street corner of hanoi, toob studio's renovated residence is designed to maintain a relationship between inside and outside through a series of openings on its exterior surfaces. the house is wrapped in a continuous façade which provides enough privacy for interior spaces, while its edges become less solid to allow natural air, light, and urban sounds to pass through. a series of traditional elements such as shutters, folding windows, and wooden doors have all been integrated into the exterior surface of the house, offering exterior views from various perspectives.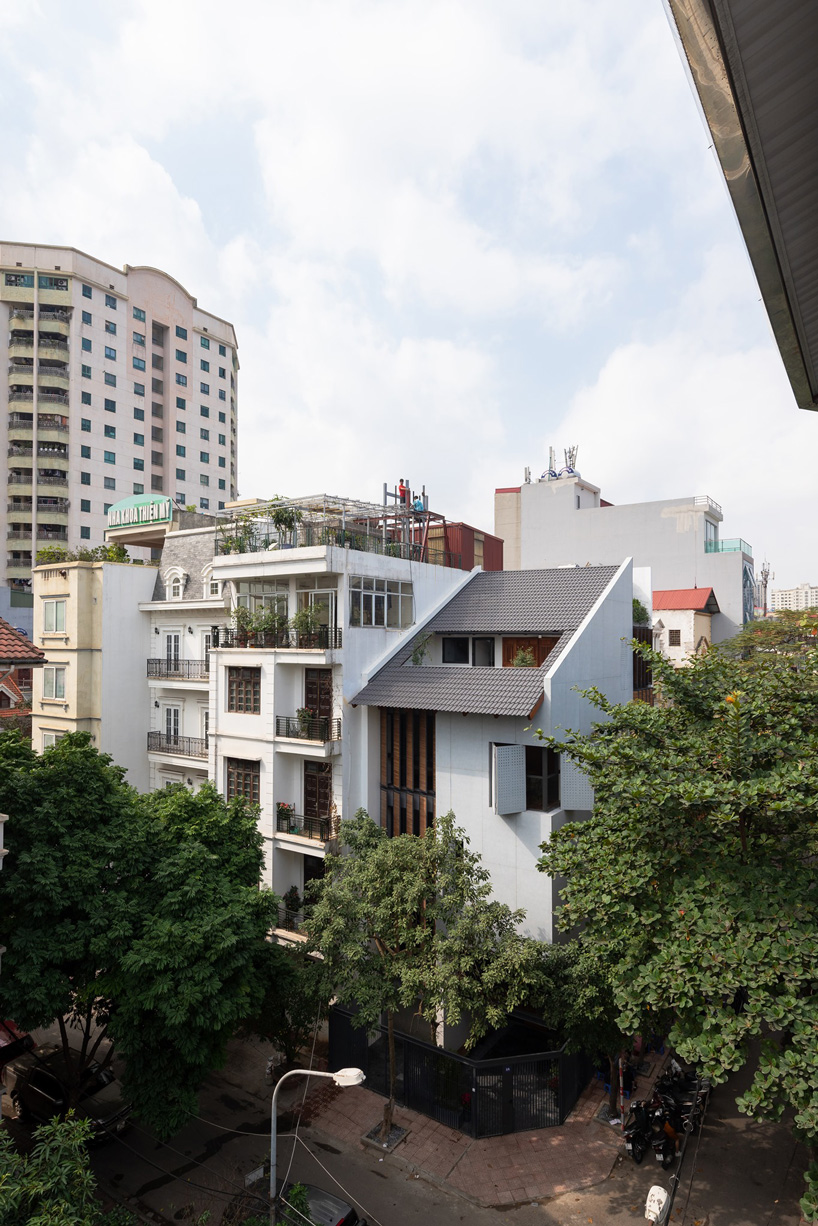 designed for a woman born and raised in hanoi, who enjoys the daily activities that take place in the area, the corner house employs a series of openings that allow her to maintain that relation to the lively neighborhood even she is inside its walls. the architectural renovation integrates traditional elements, such as shutters and a tiled roof, within a modern space in order to create different perceptions from various perspectives. a terrace midway up the roof, a corner folding window, and a series of wooden shutters embody the act of opening or closing that dictates the design concept of the house, while they diversify and identify its appearance.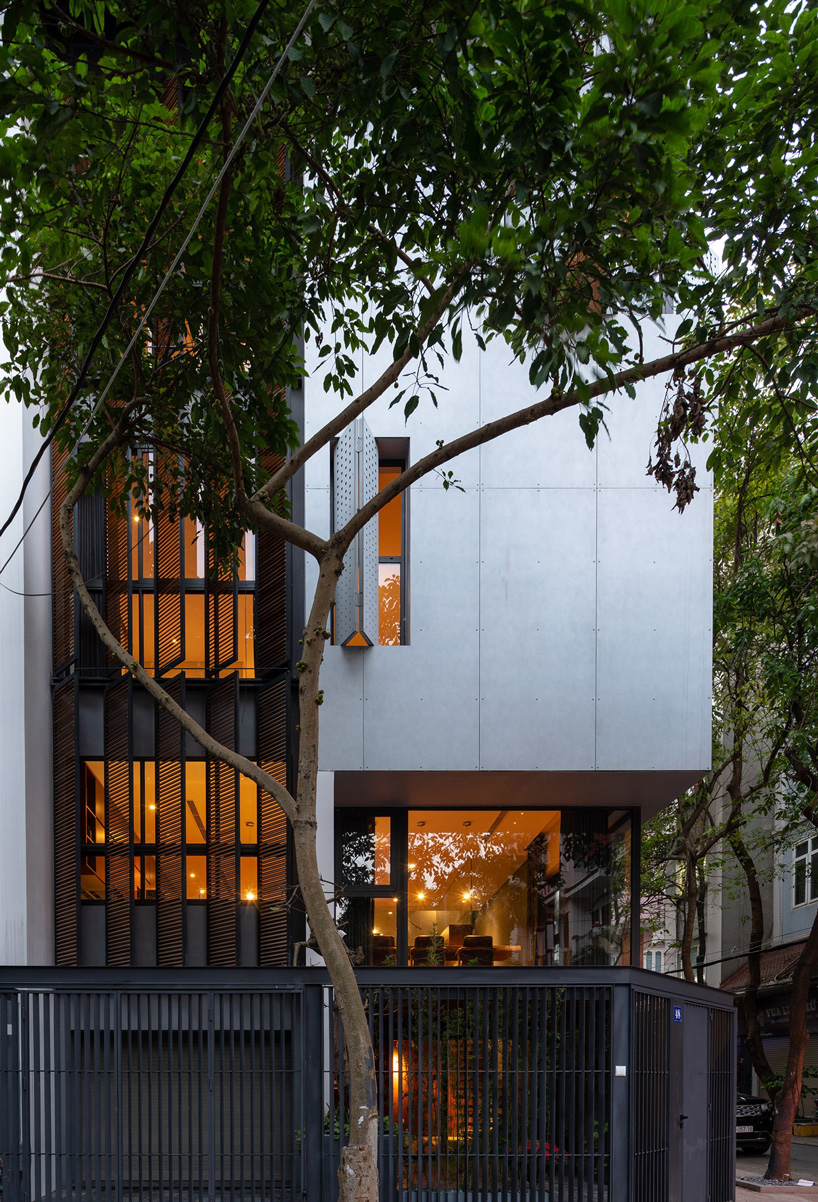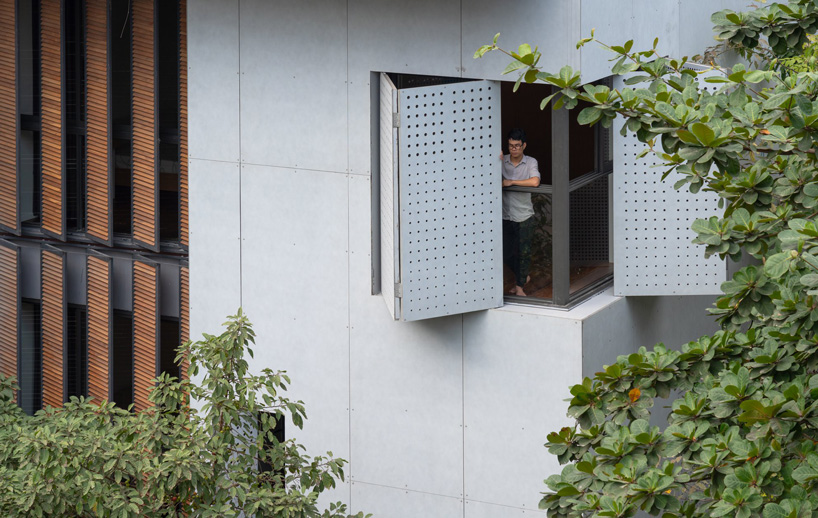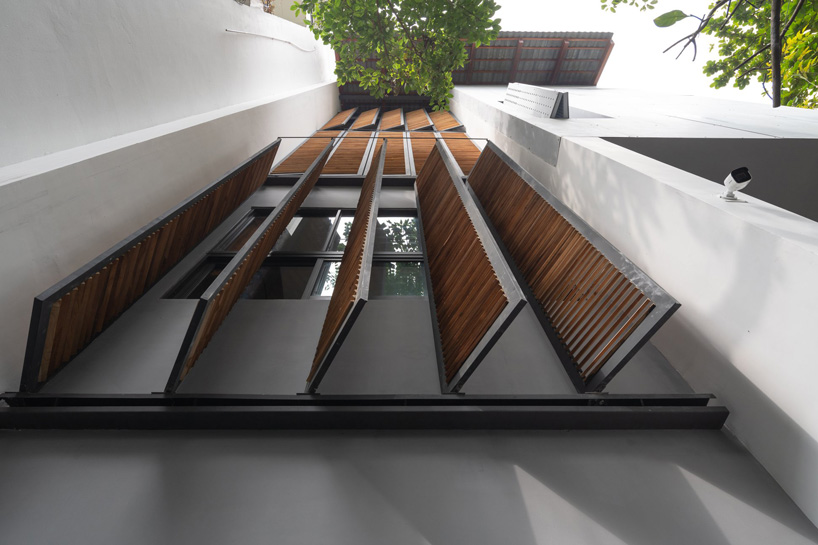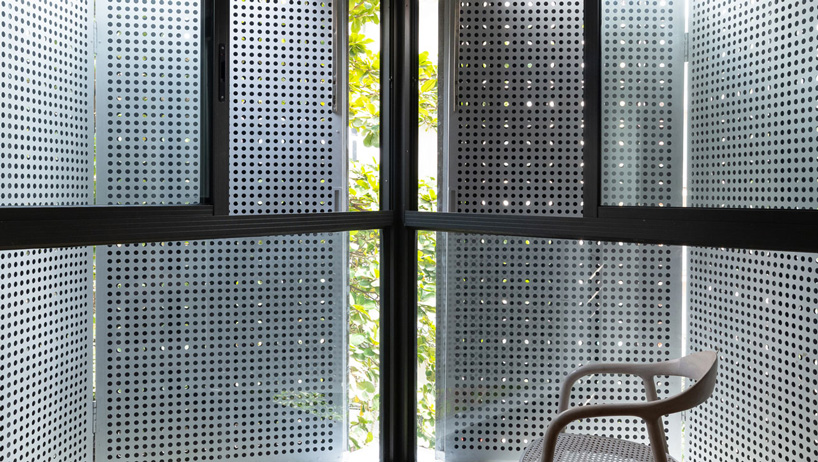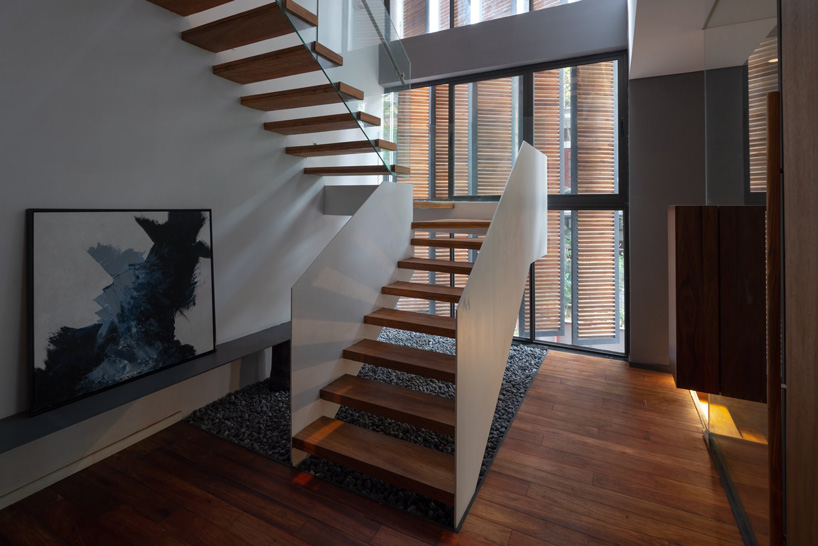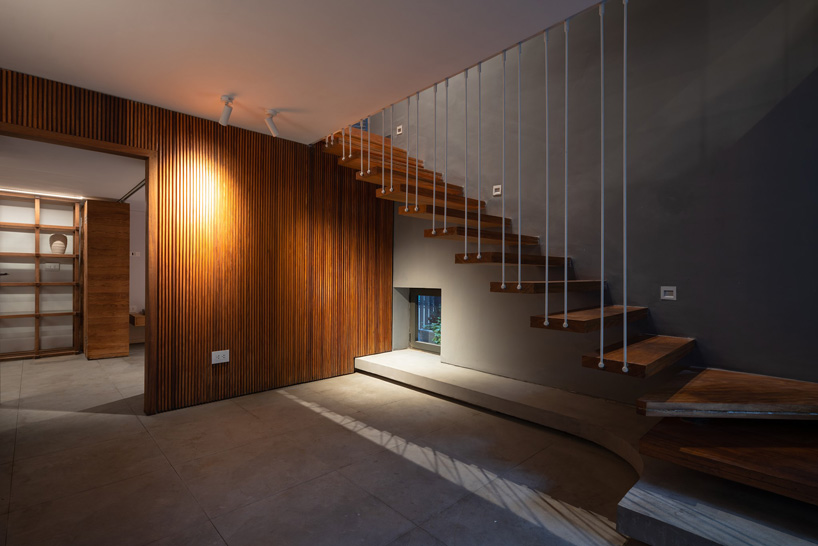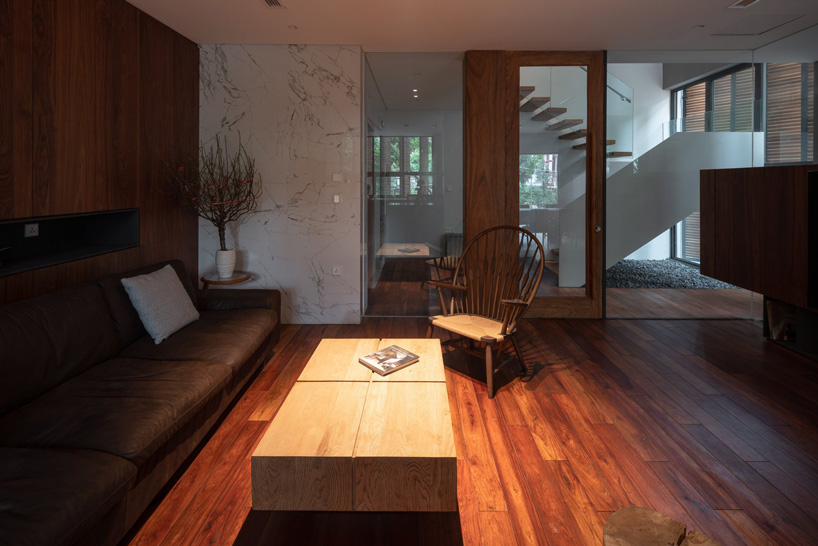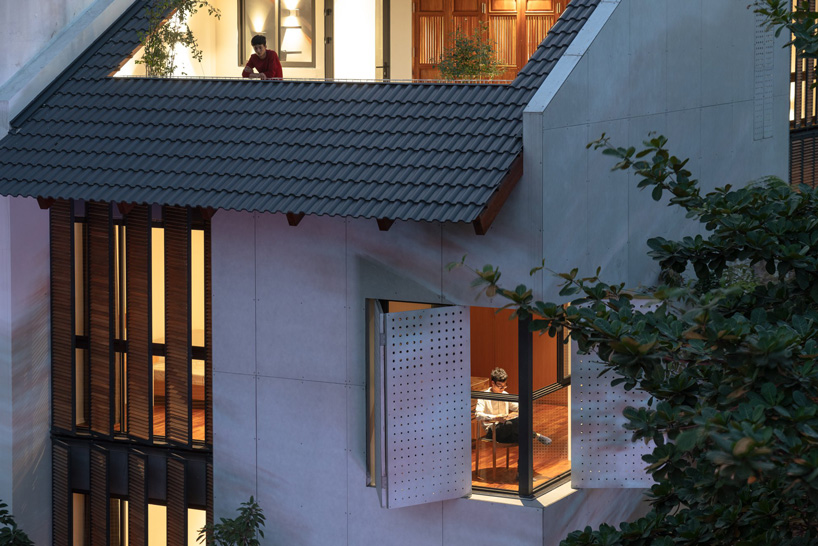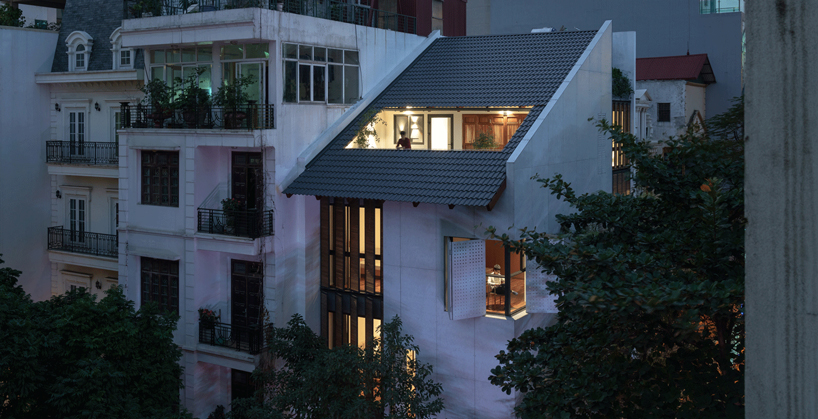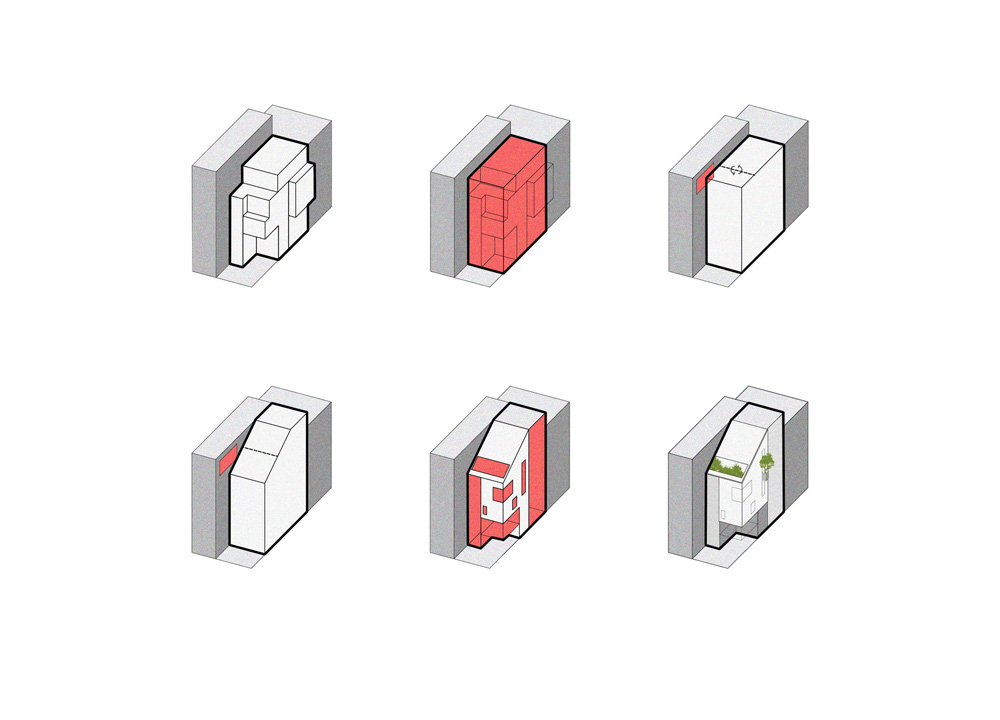 project info:
name: corner house
architect: toob studio
location: hanoi, vietnam
area: 90 sqm